The Cavorting Begins In Earnest (Page Three)
(October 17th 2014) Last Updated: 09/11/2019 10:38:AM

Brian stretches his legs before dessert arrives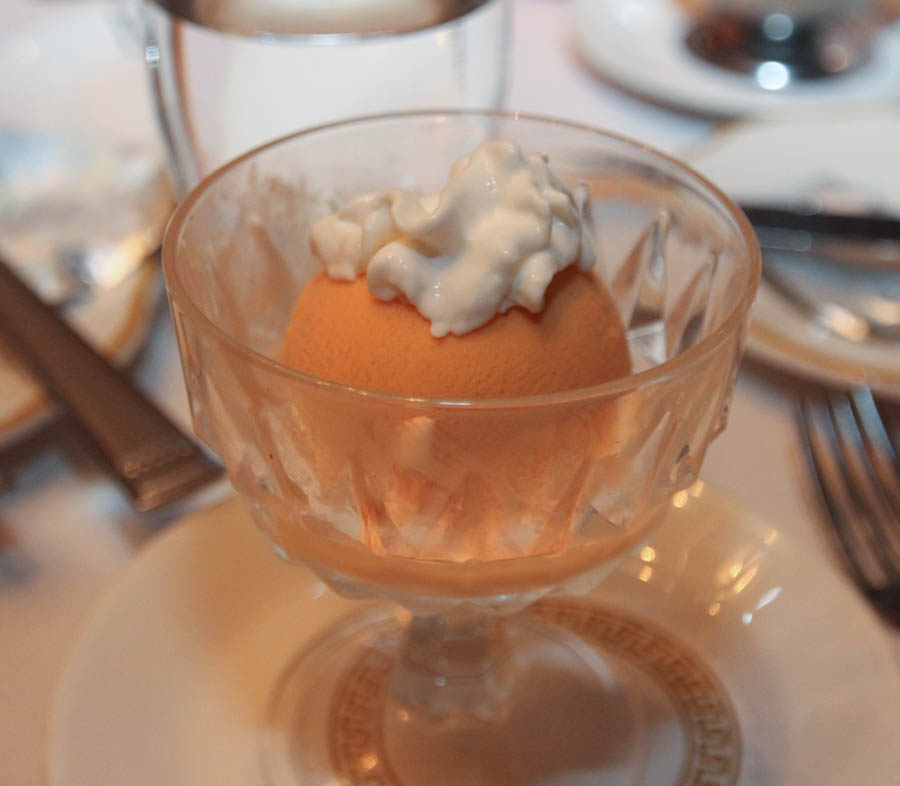 What else... Pumpkin Ice Cream
Did You Know? - Pumpkin pie is a traditional sweet dessert, often eaten during the fall and early winter, especially for Thanksgiving and Christmas in the United States and Canada. The pumpkin is a symbol of harvest time and featured also at Halloween.
The pie consists of a pumpkin-based custard, ranging in color from orange to brown, baked in a single pie shell, rarely with a top crust. The pie is generally flavored with nutmeg, cinnamon, cloves, and ginger.
Many companies produce seasonal pumpkin pie-flavored products such as ice cream, coffee, cheesecake, pancakes, candy, and beer.

Someone has the giggles....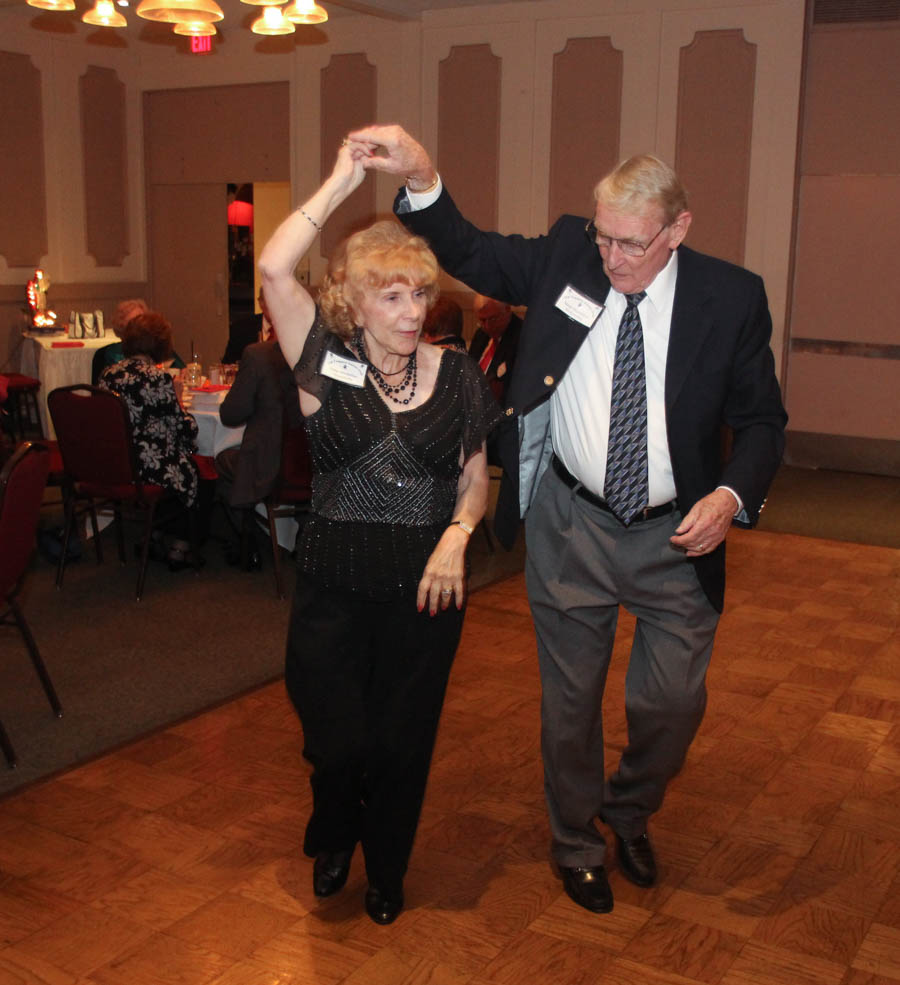 "We finally get to dance... Speed it up Neal!"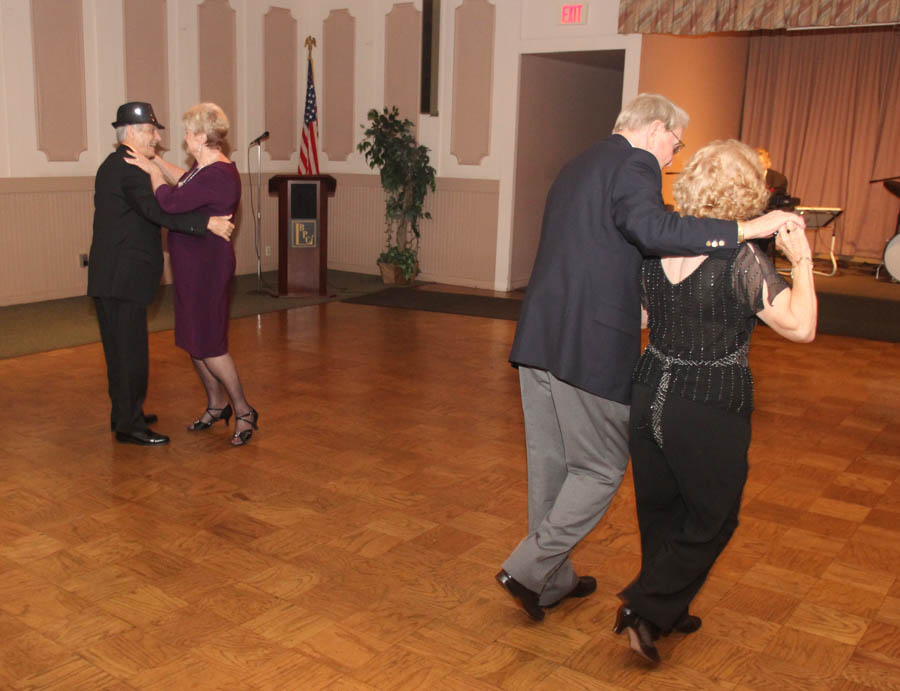 Neal uses the "beacon hat" as a light house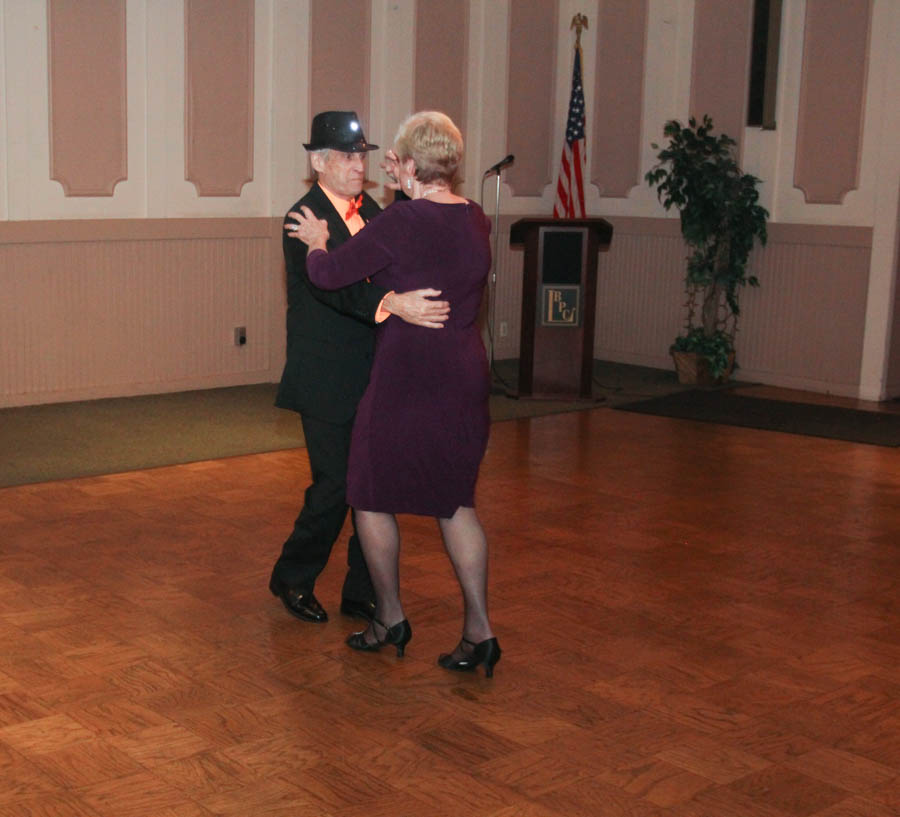 Yes.... Lucky's hat is lighting up and flashing

The band made beautiful music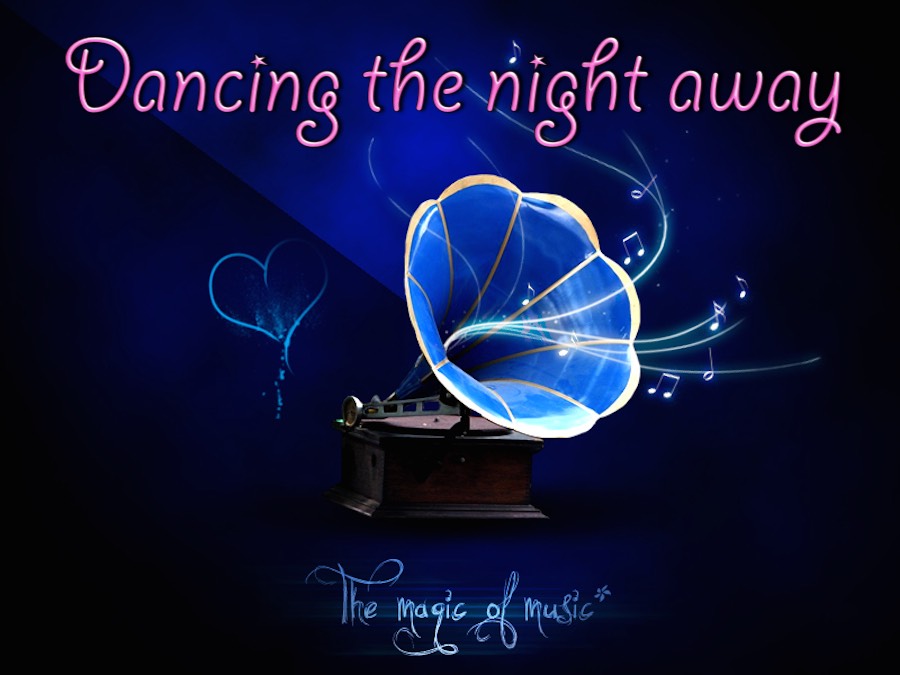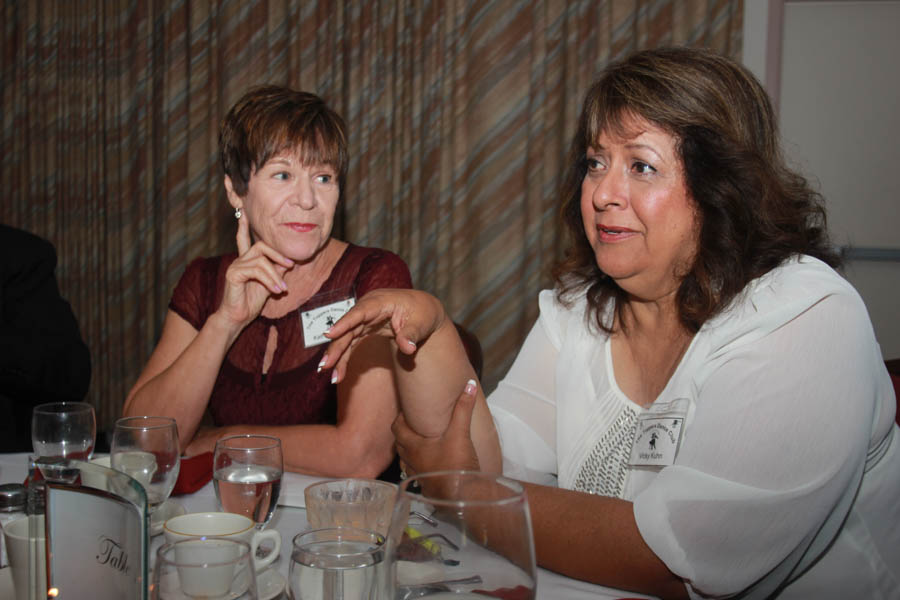 "I think we are going to have announcements"
Announcements Please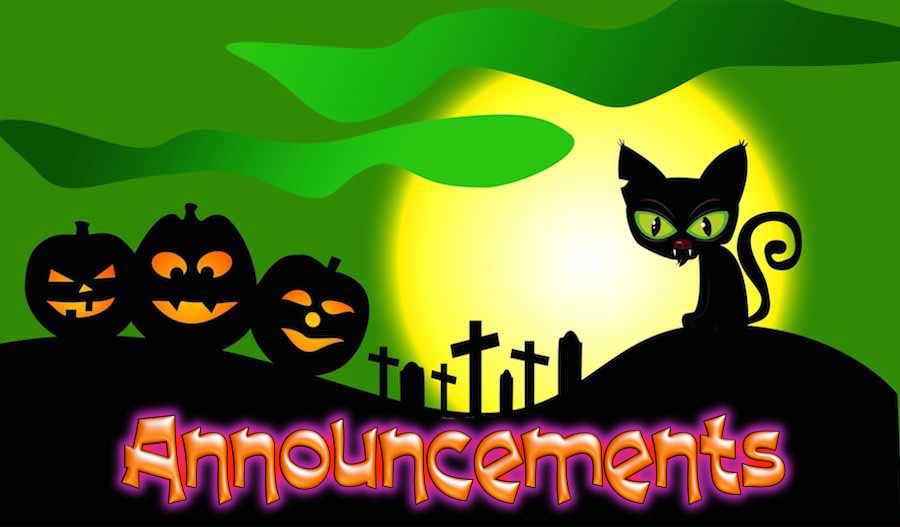 Our fearless VP takes center stage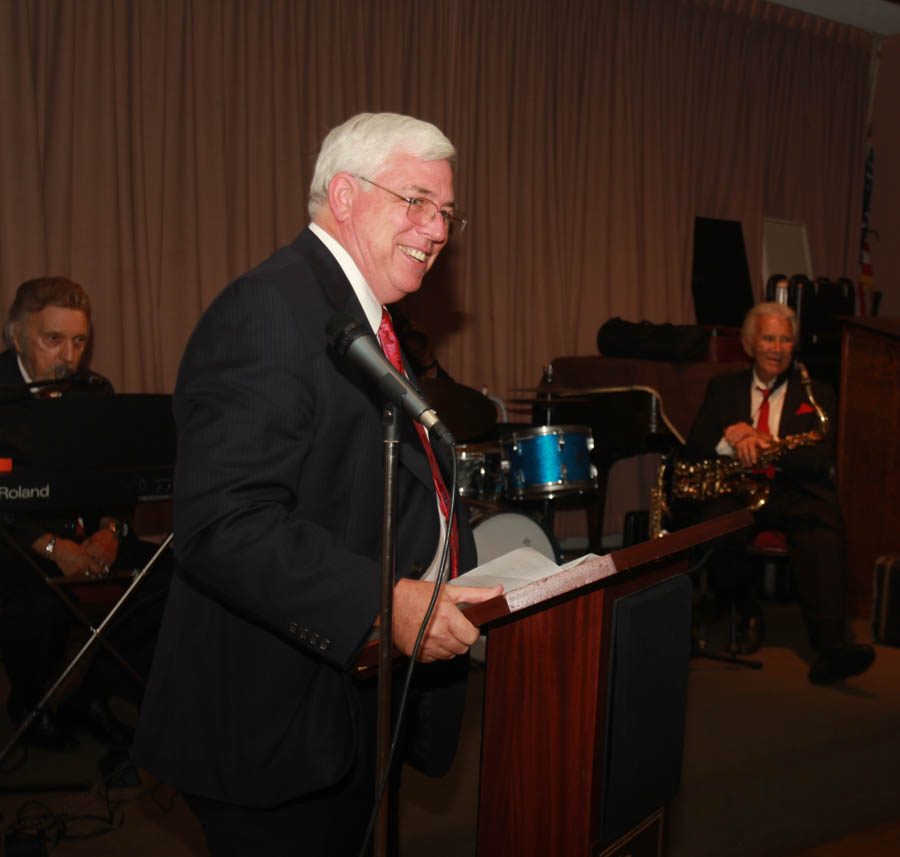 "Here Ye... Here Ye"

The crowd becomes silent....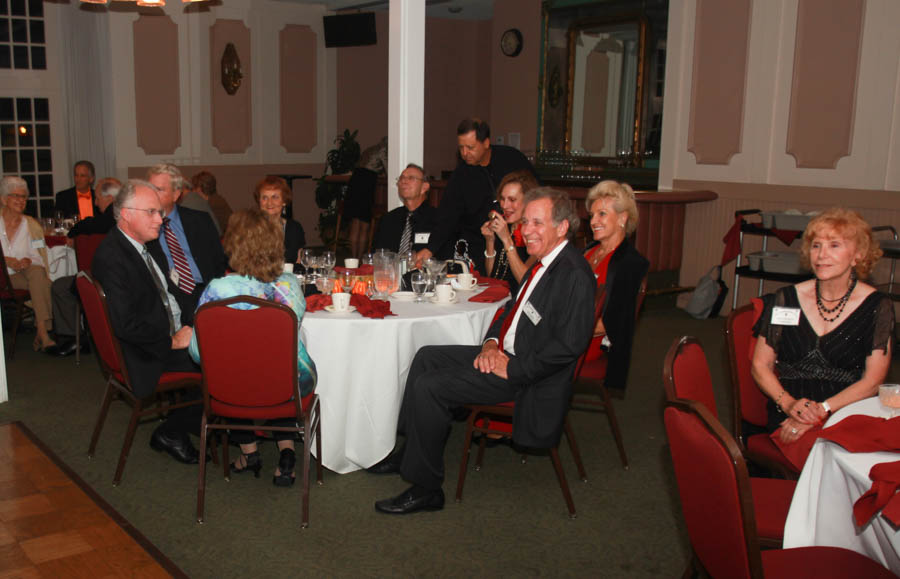 Do not worry... We collected the rotten tomatoes already!

Applause please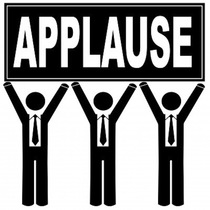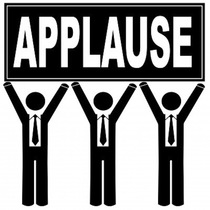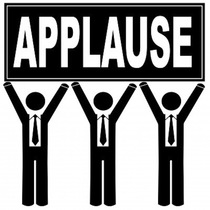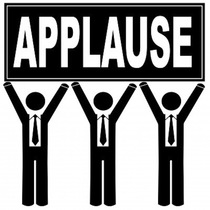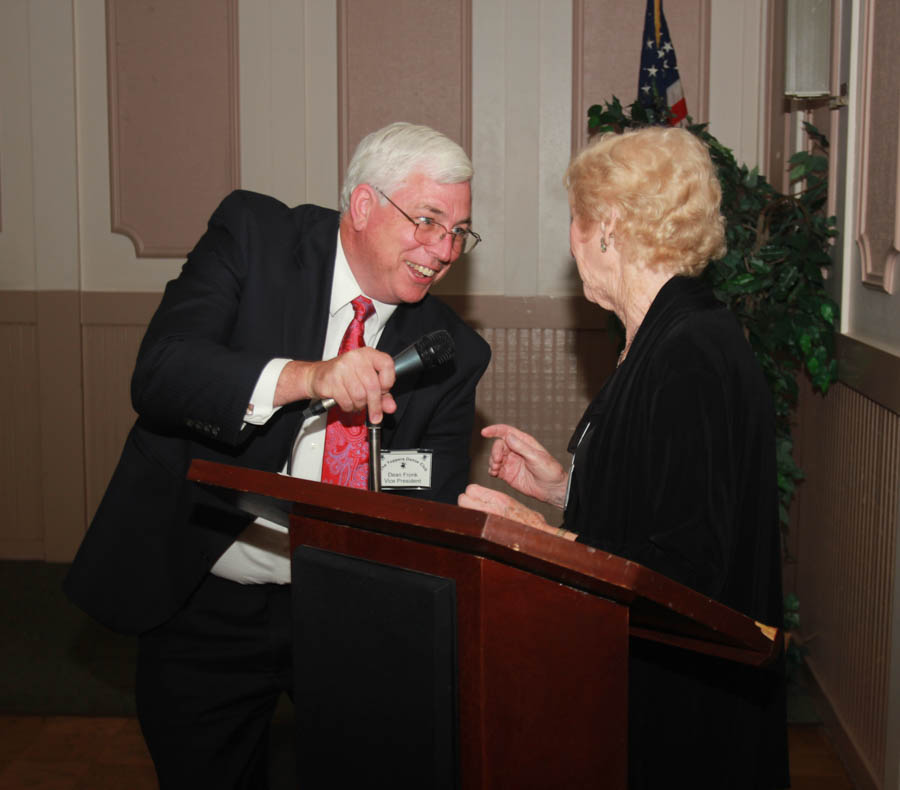 Donnis has an announcement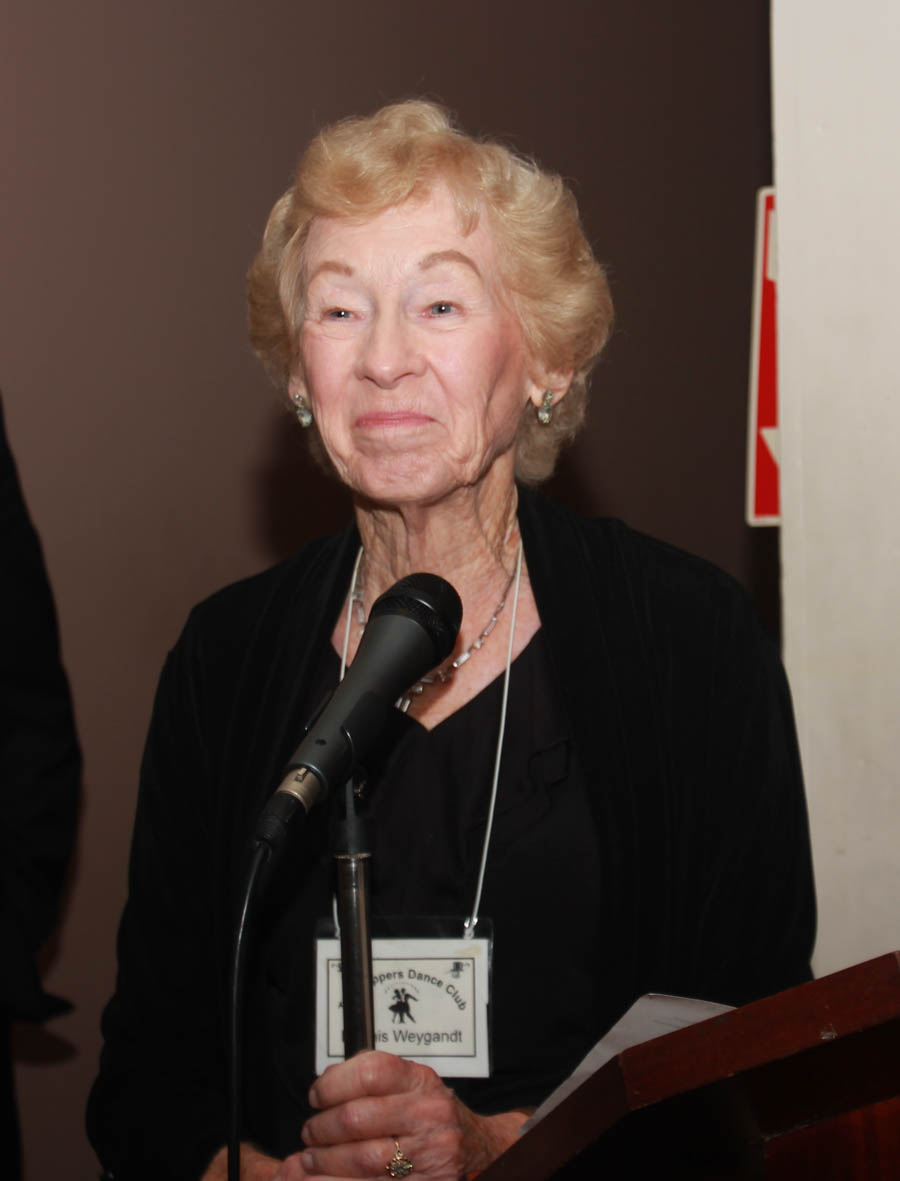 "Please pick up your Membership Directory"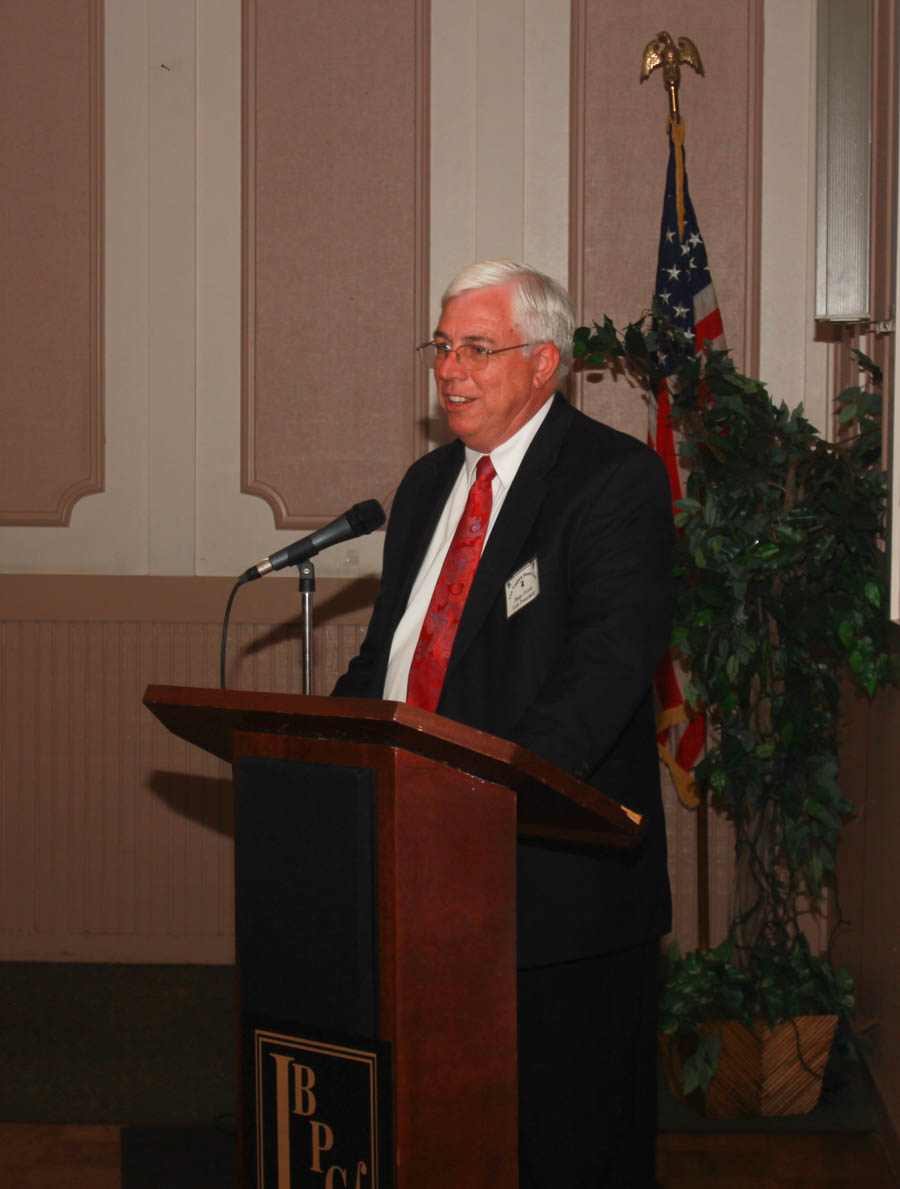 Do we have any guests this evening???

Linda and Don Sebern... Guest this evening but friends with many of
our members for a quarter of a century! Welcome as new members!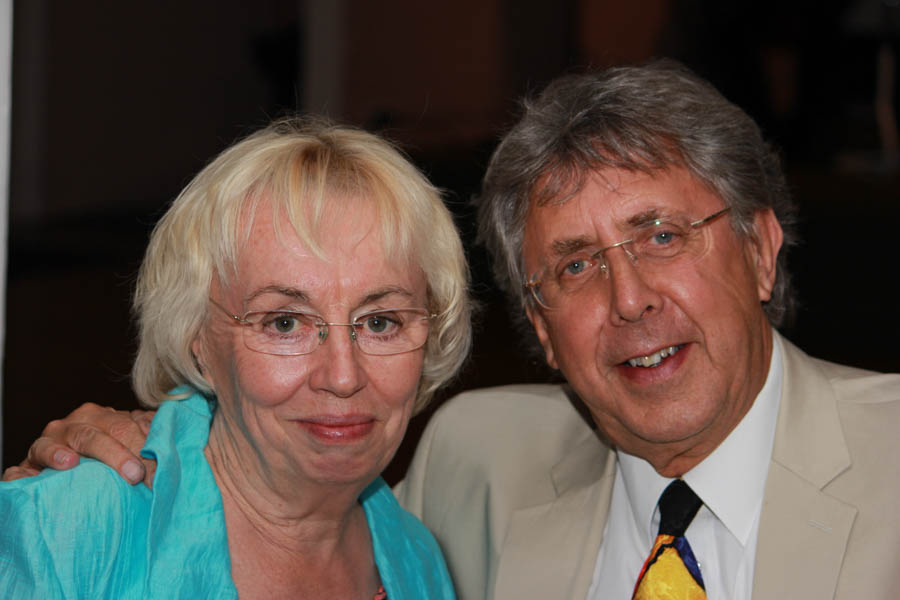 Jan and Brian Finch... Straight from London England!


"Who is the band this evening?" (Sue was the straight man)
Meet The Band

We are here and ready to keep you busy all evening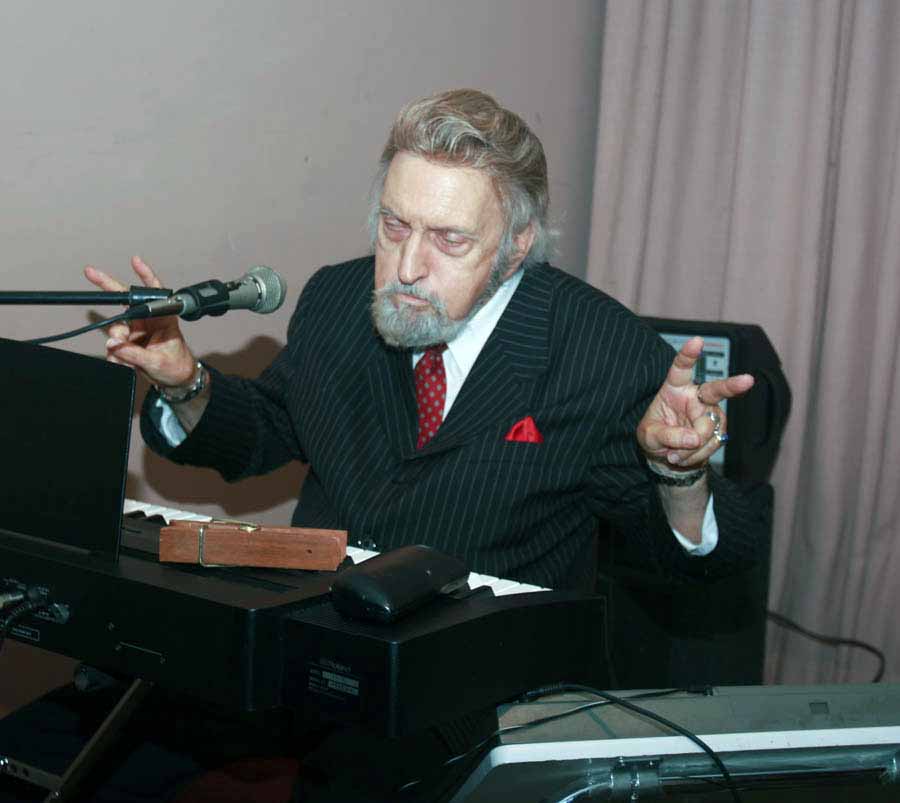 Gene ("The Man") DeValle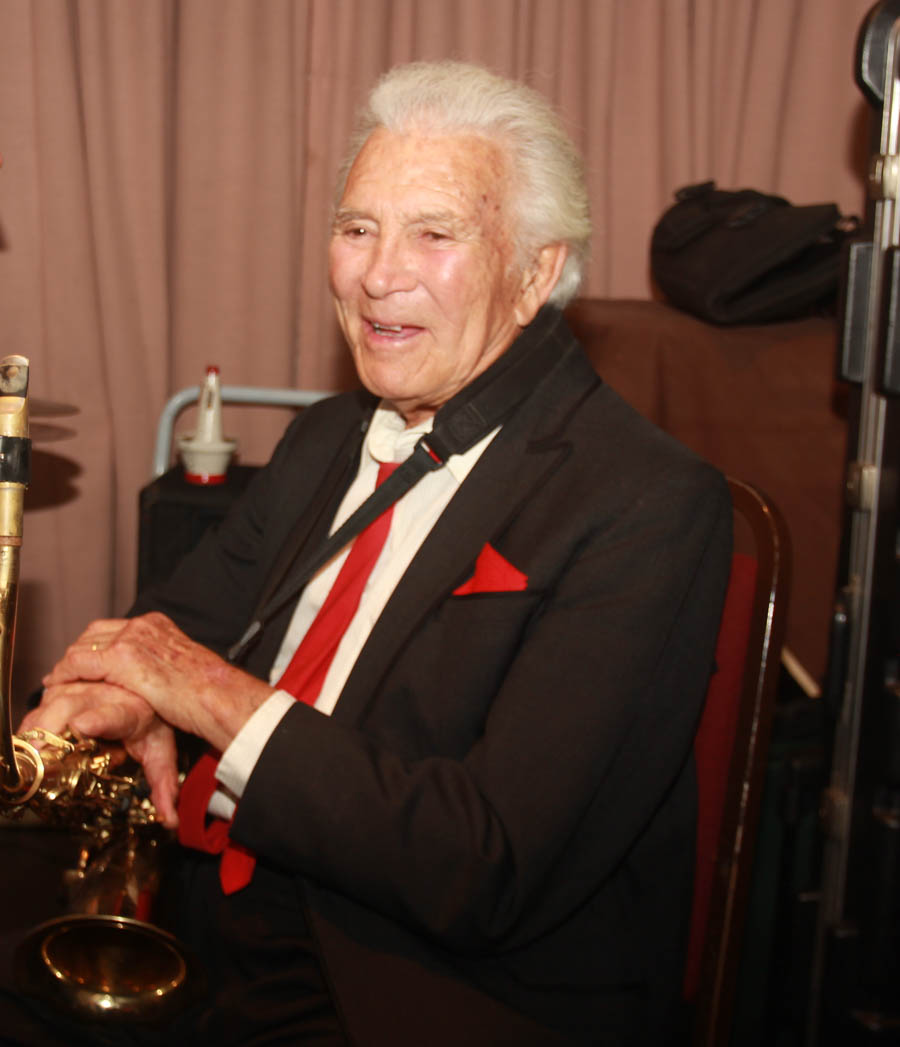 Saxophone specialist Tony from New York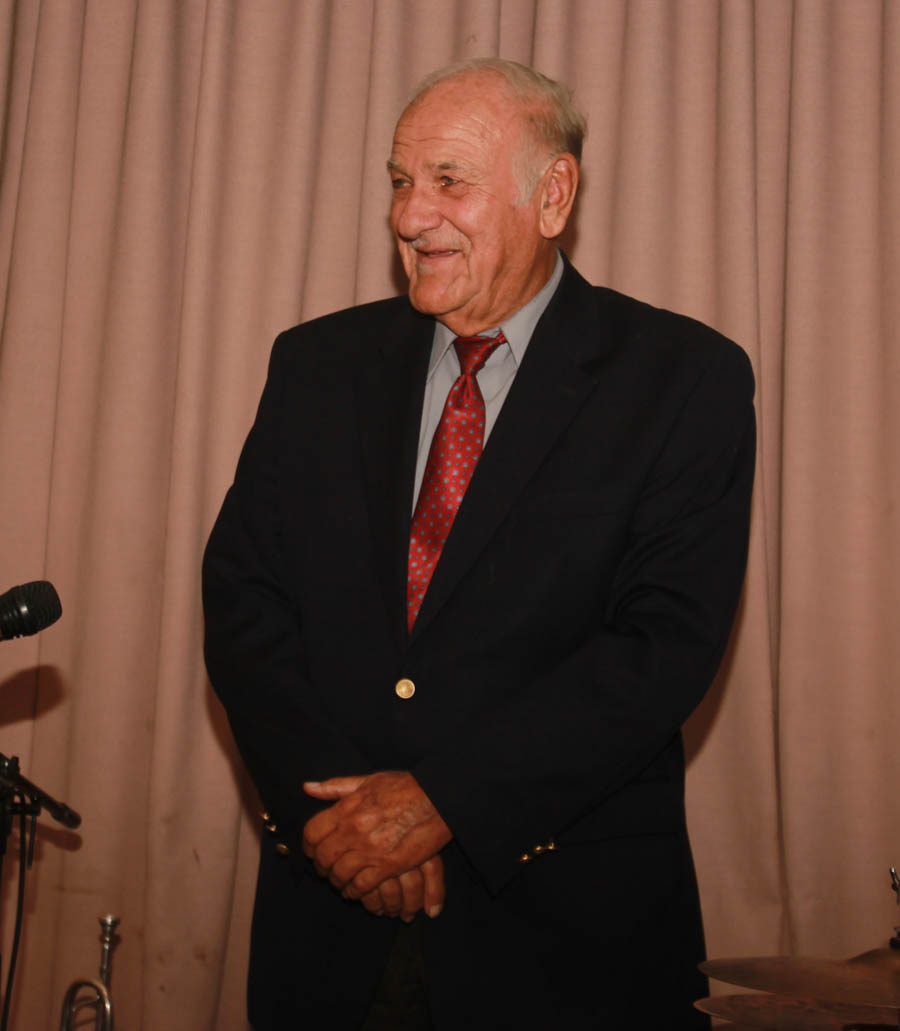 Sam Conti... Fearless Leader

"I am twenty-one again!"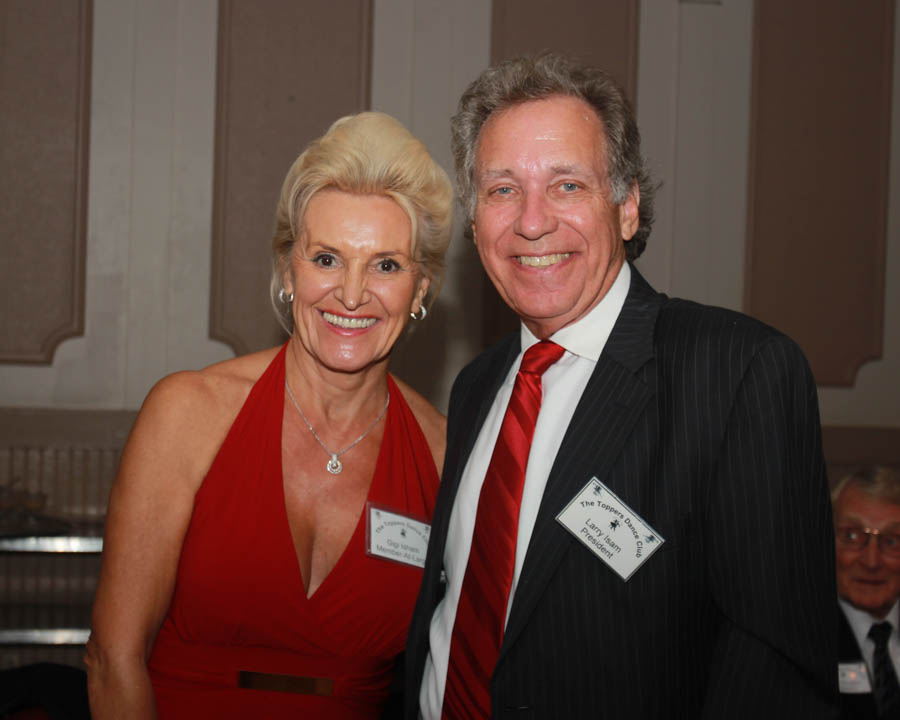 Gigi and Larry

Craig and Linda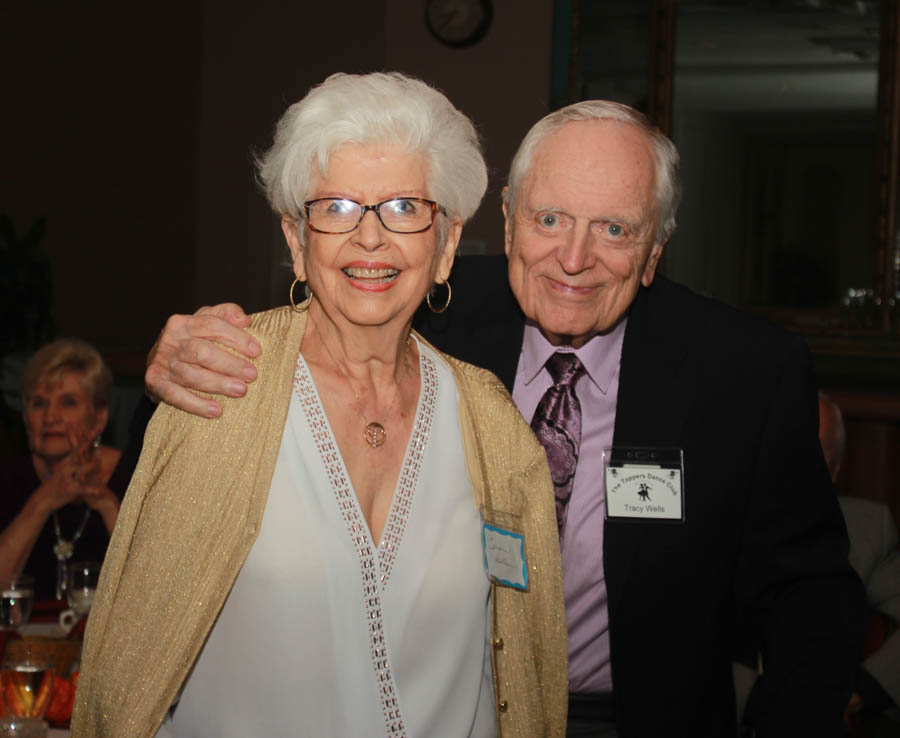 Carmen and Tracy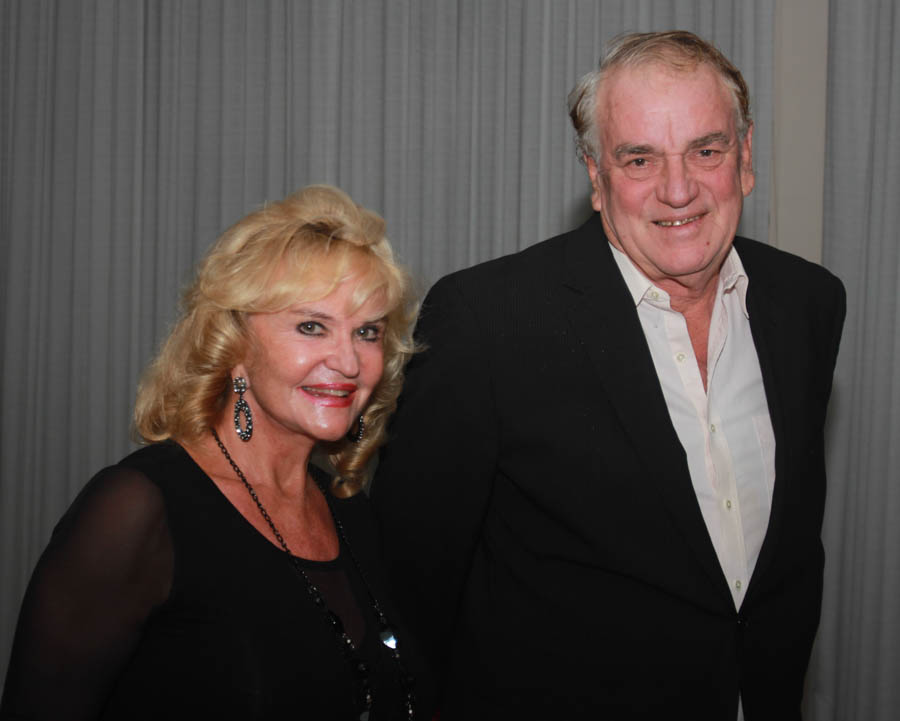 Ghislaine and Wally
Time For The Anniversary Waltz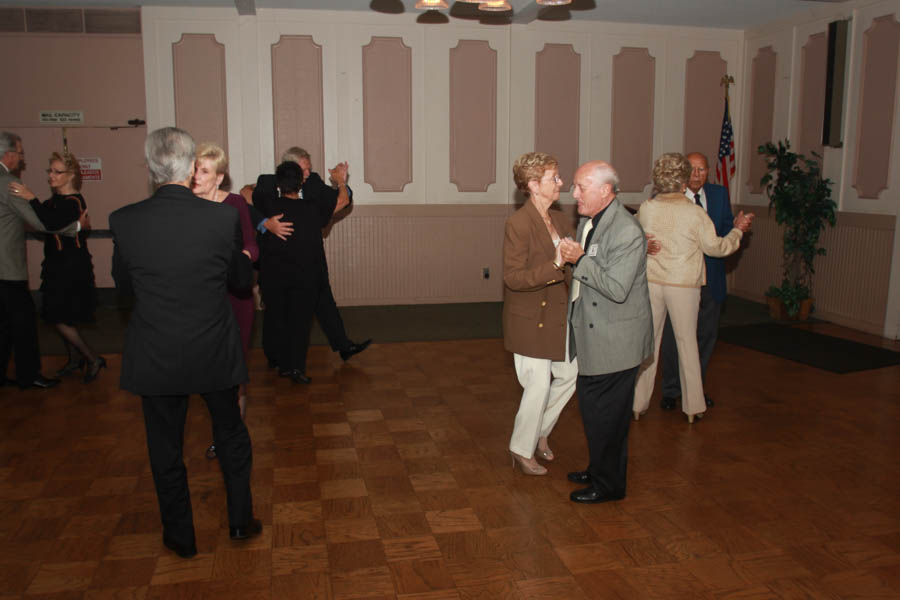 Everybody comes up and helps celebrate

Movin'

Spinning and spinning and twirling around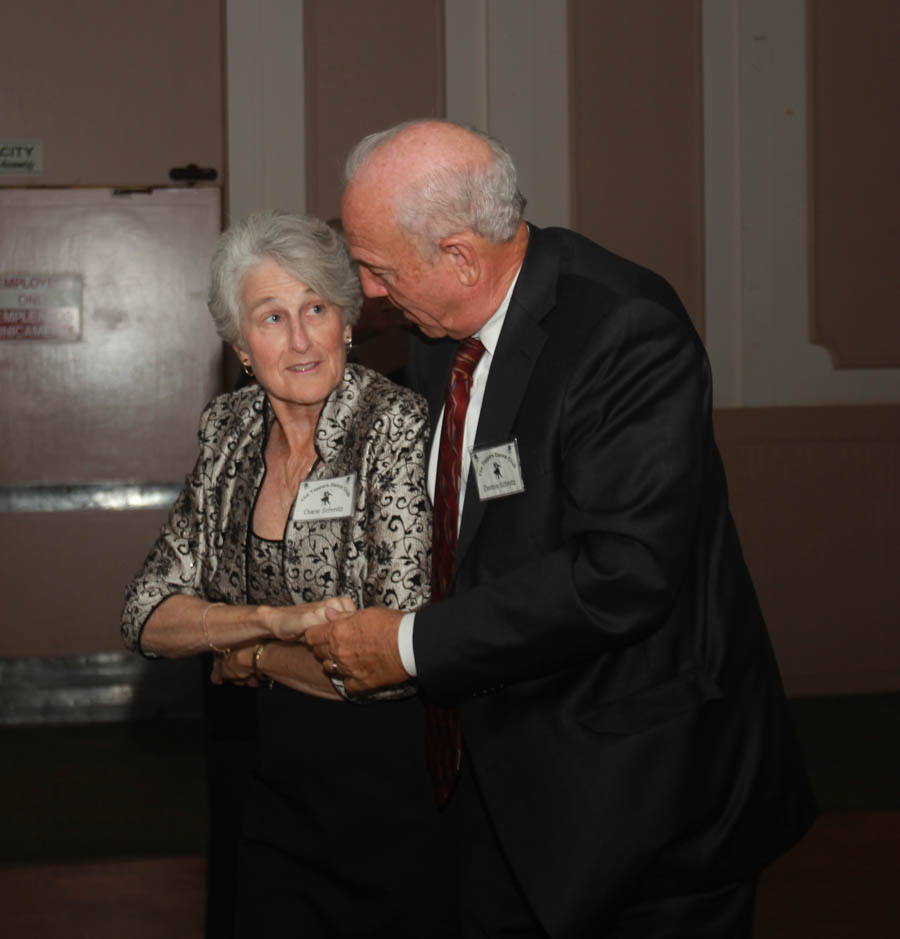 "Careful... I'm getting dizzy!"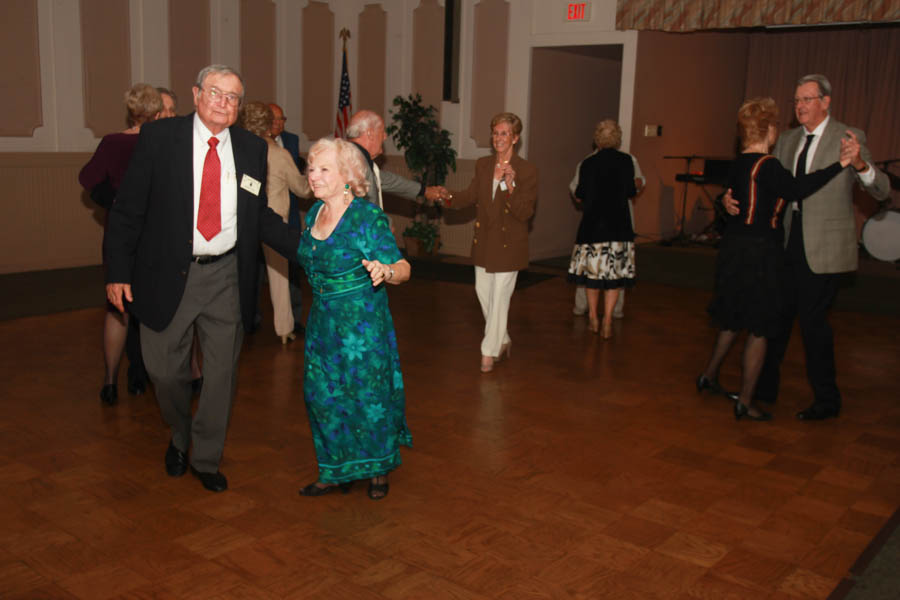 Working those pesky calories away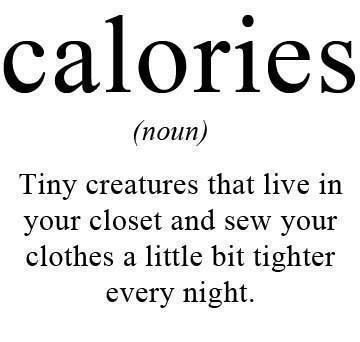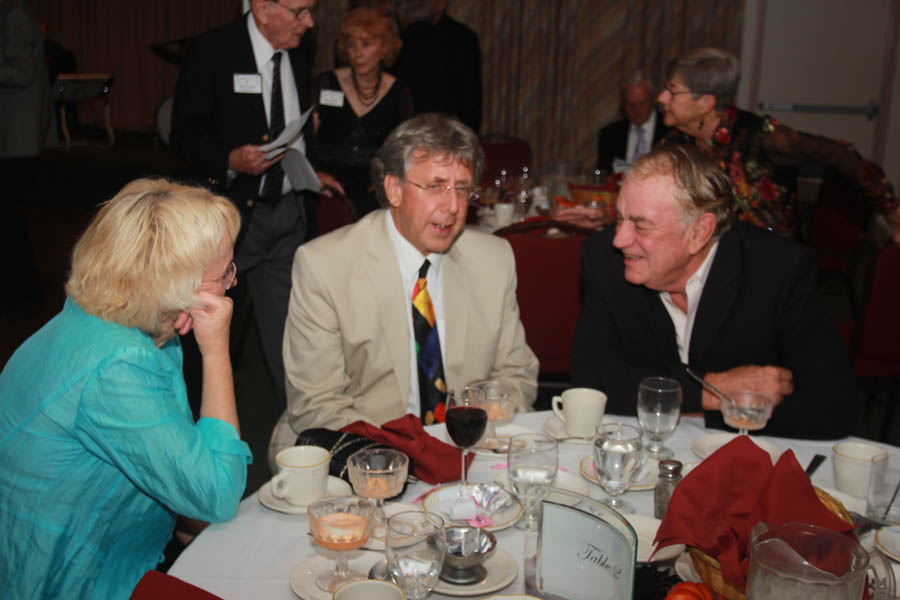 Visiting is an essential ingredient of our club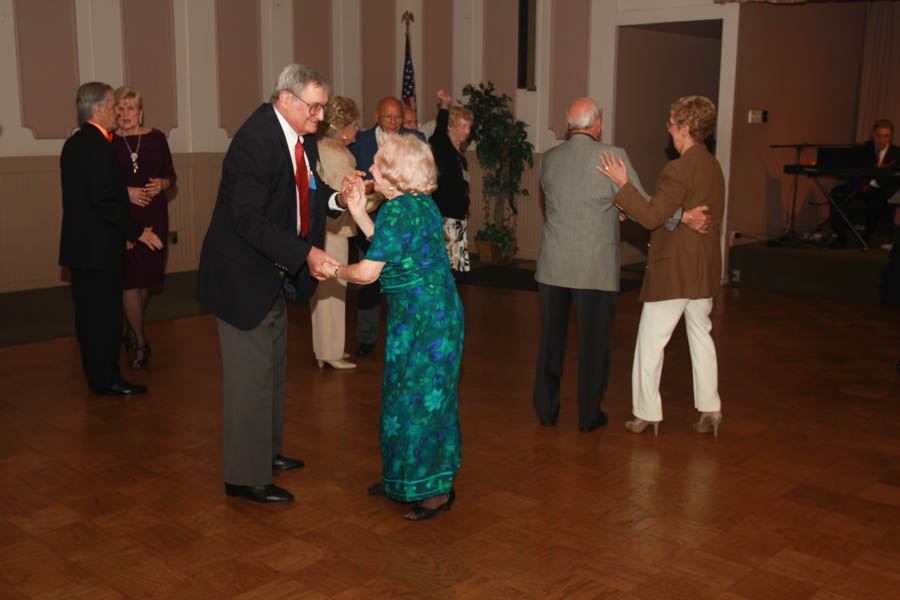 The floor is busy this evening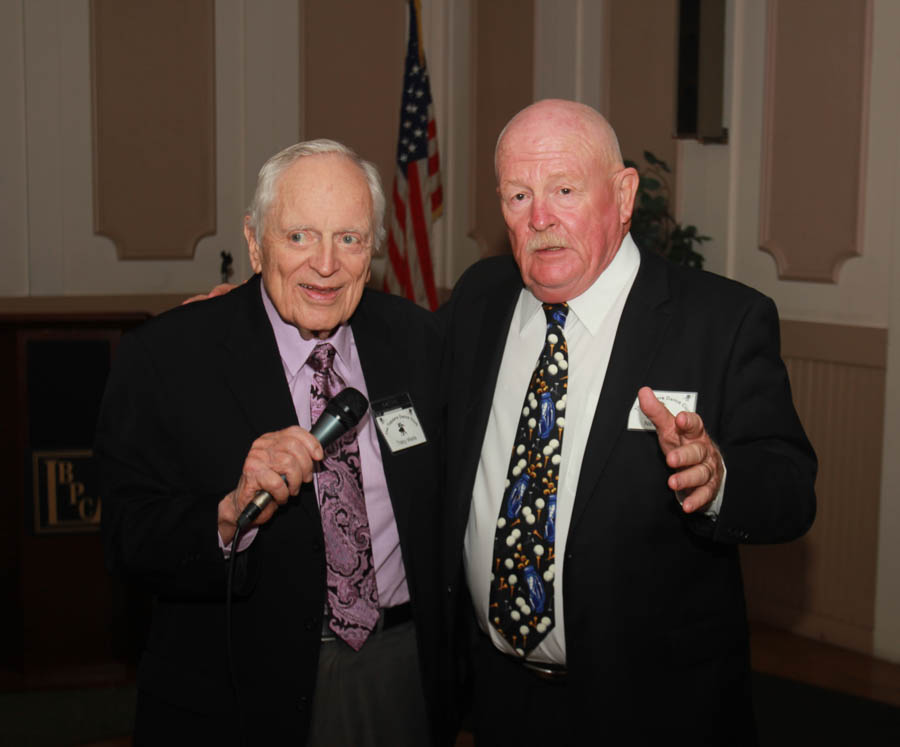 ANNOUNCEMENT: The Tracy Wells Big Band is
going to be playing at the
Long Beach Airport Marriot Hotel on New Years Eve!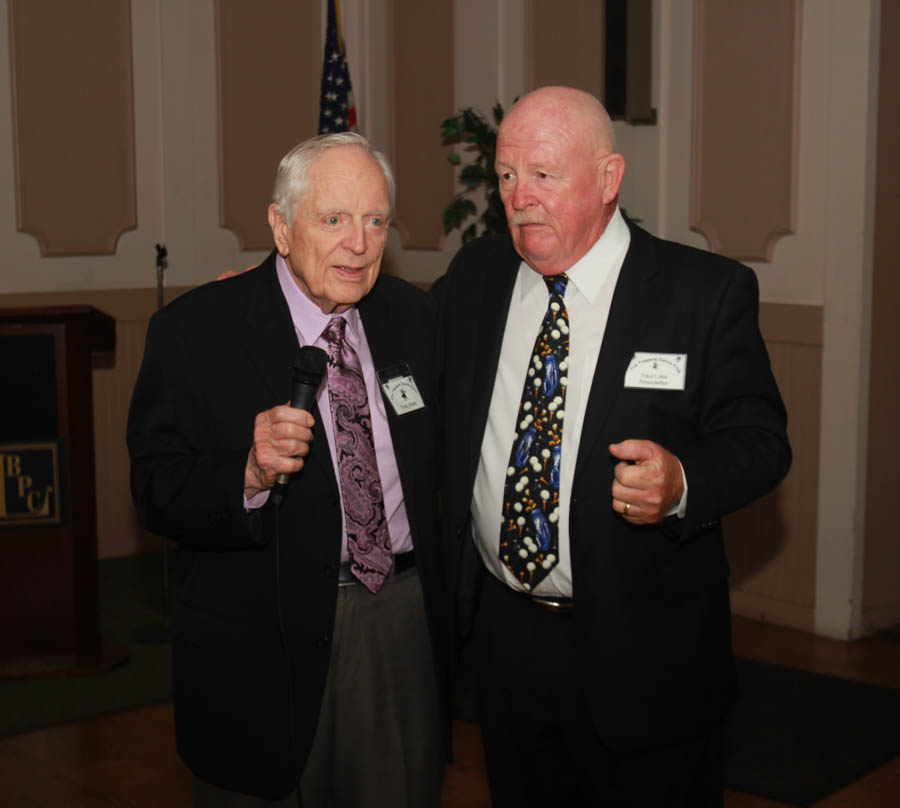 Friends since 1966....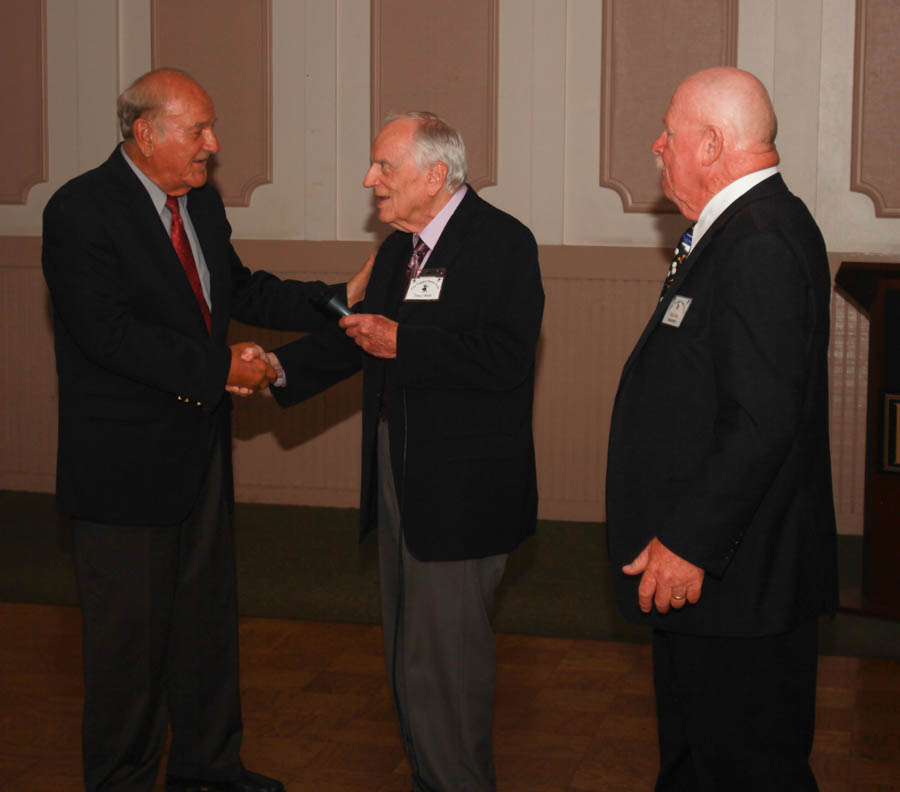 Sam Conti remembered he played with the
Tracy Wells Big Band in years gone bye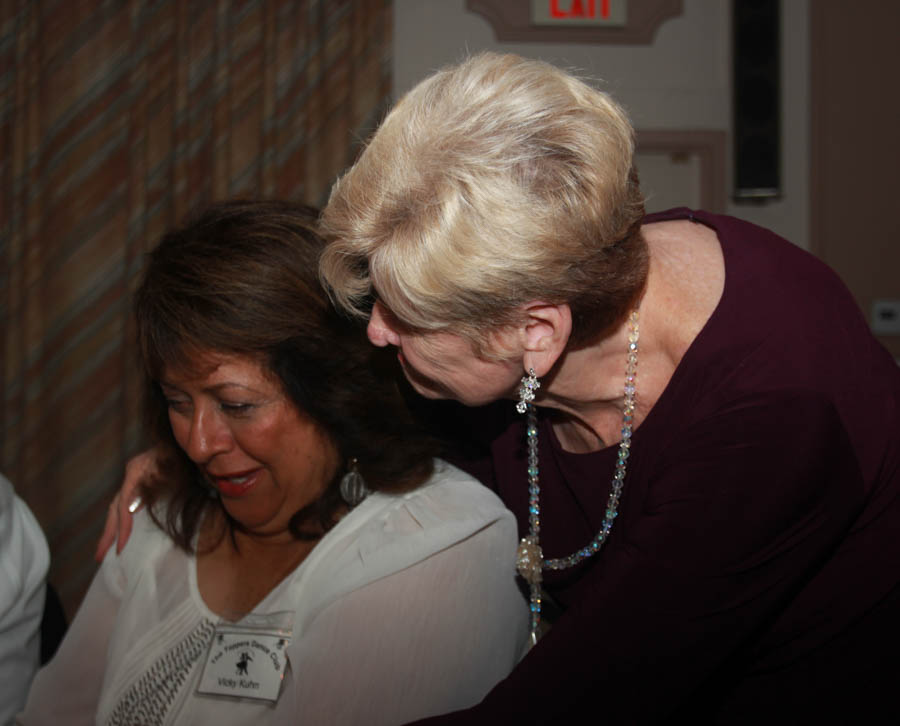 Grandma Vicky has grandson pictures....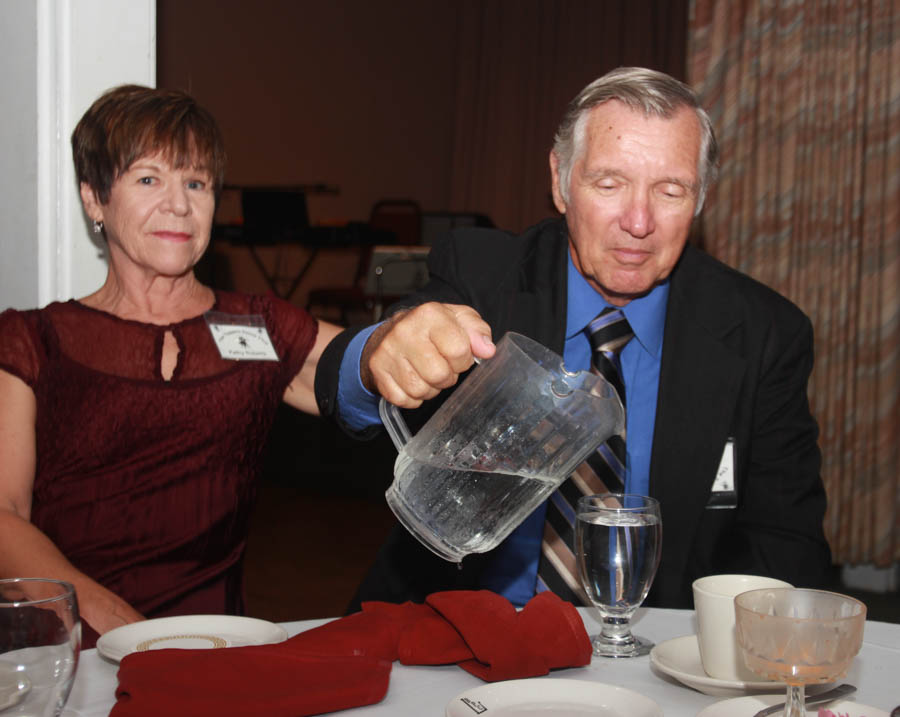 Kathy and Ed have their white wine well disguised this evening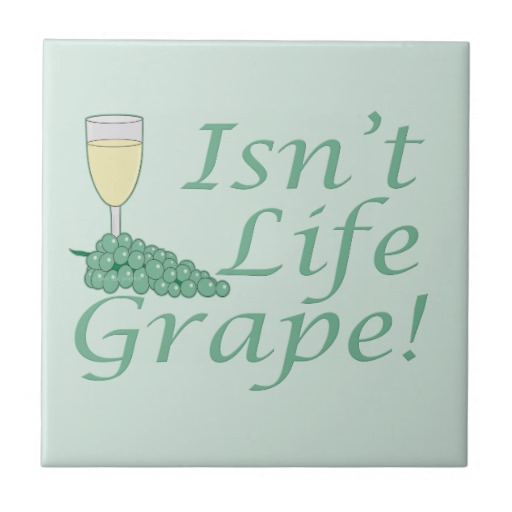 "Wait... I have just ONE more picture of Logan!"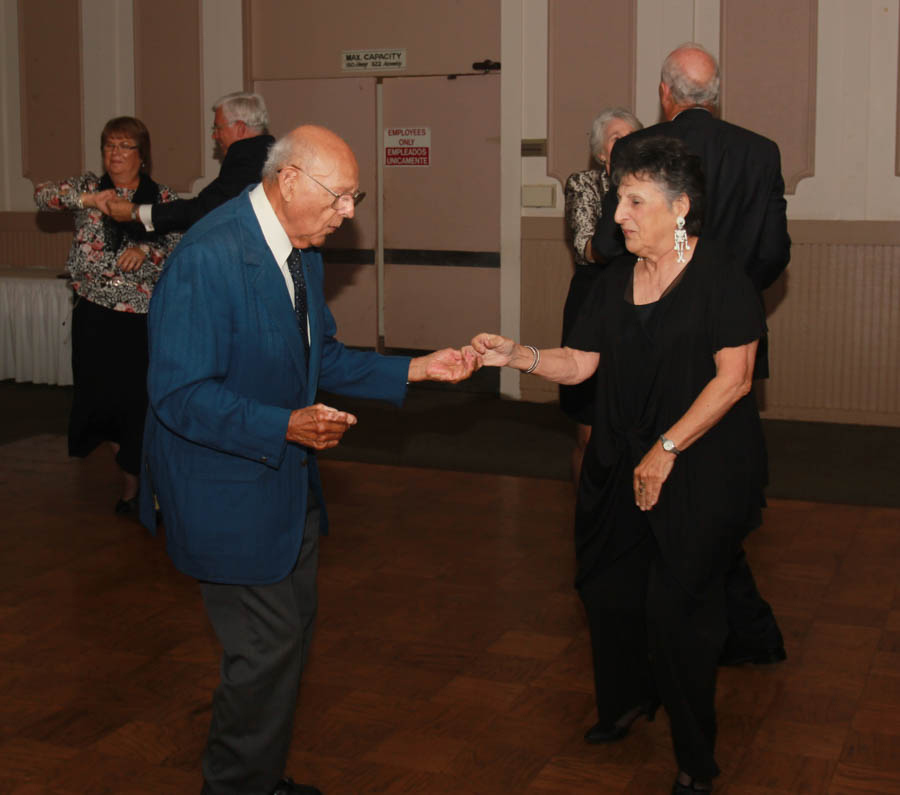 Al and Irene trip the lite fantastic

We could not get Irene to wear he costume this evening!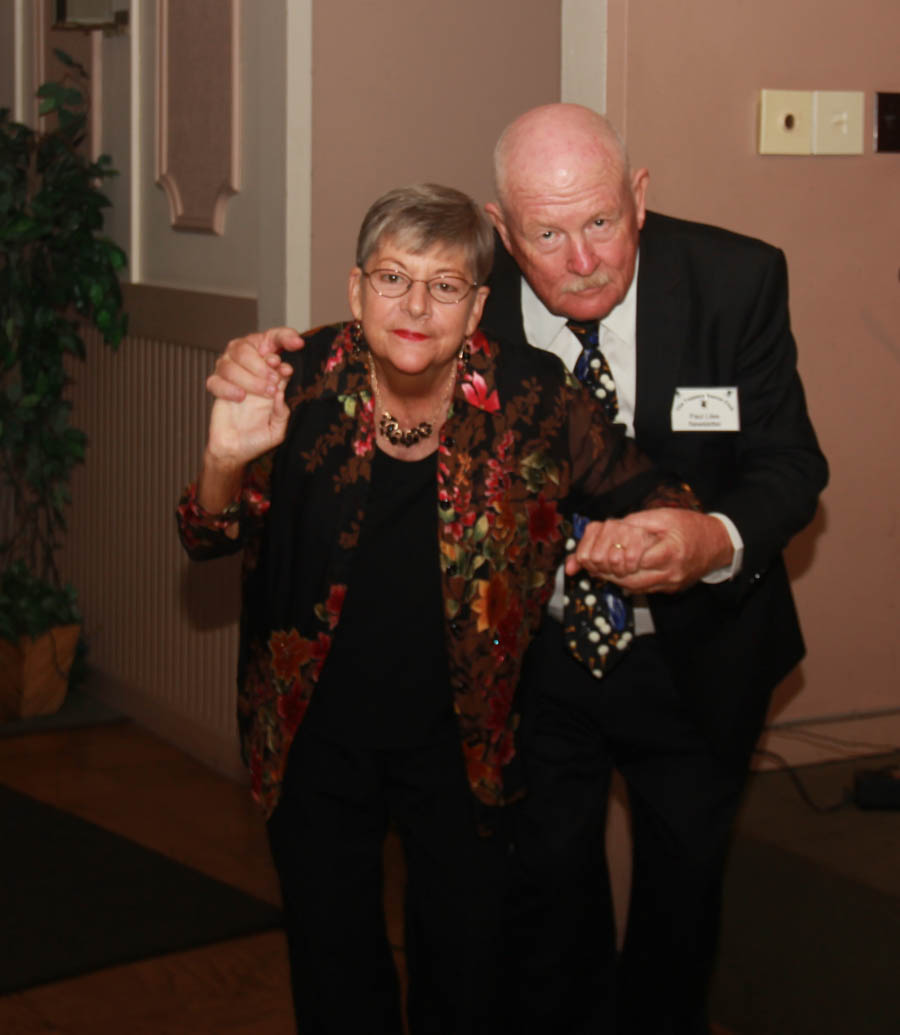 We put the camera down... That's to Ed for the picture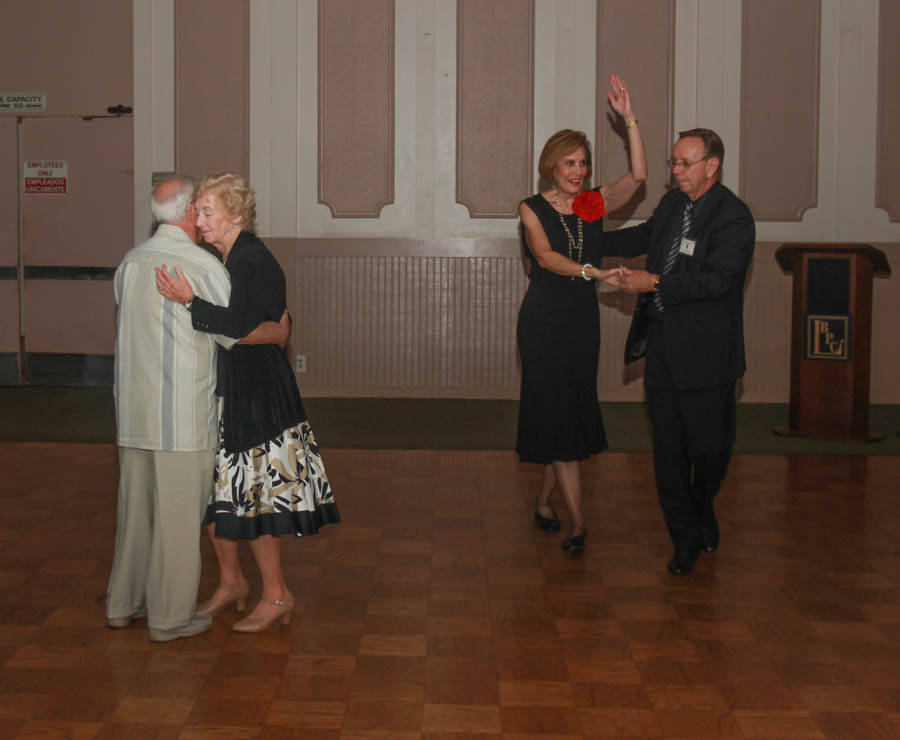 "I give up!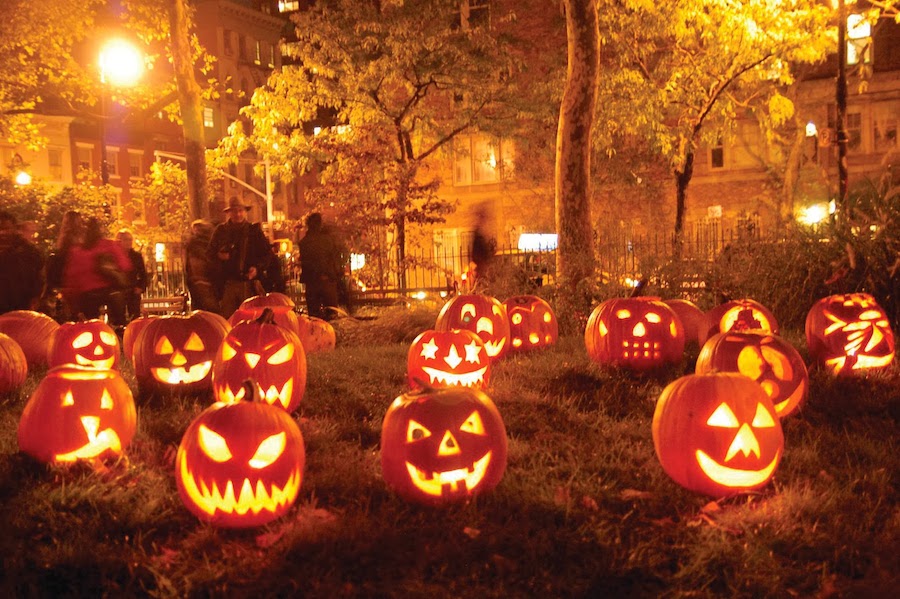 Our guests are having a load of fun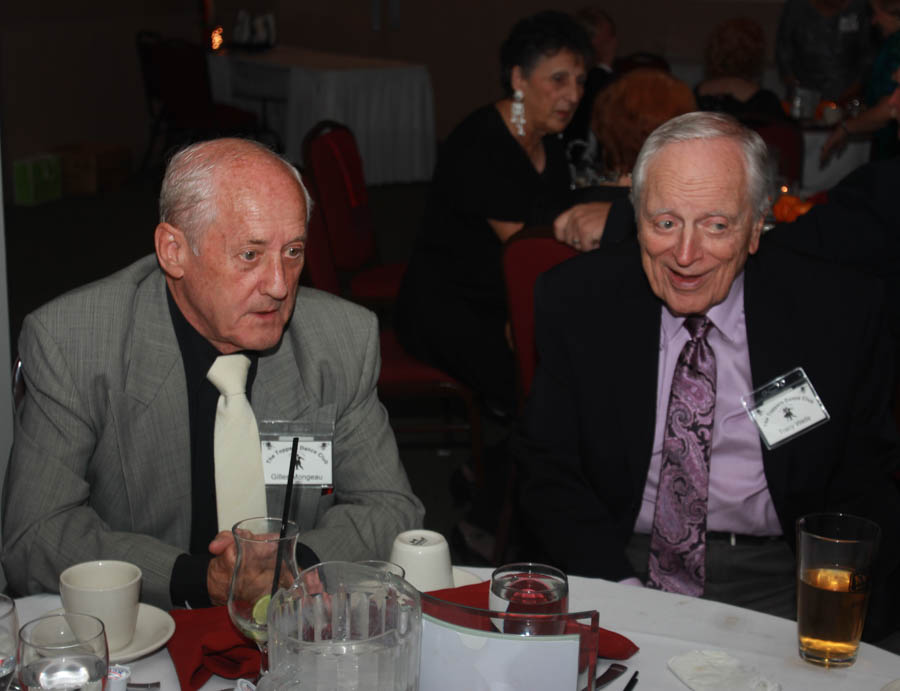 Carefully listening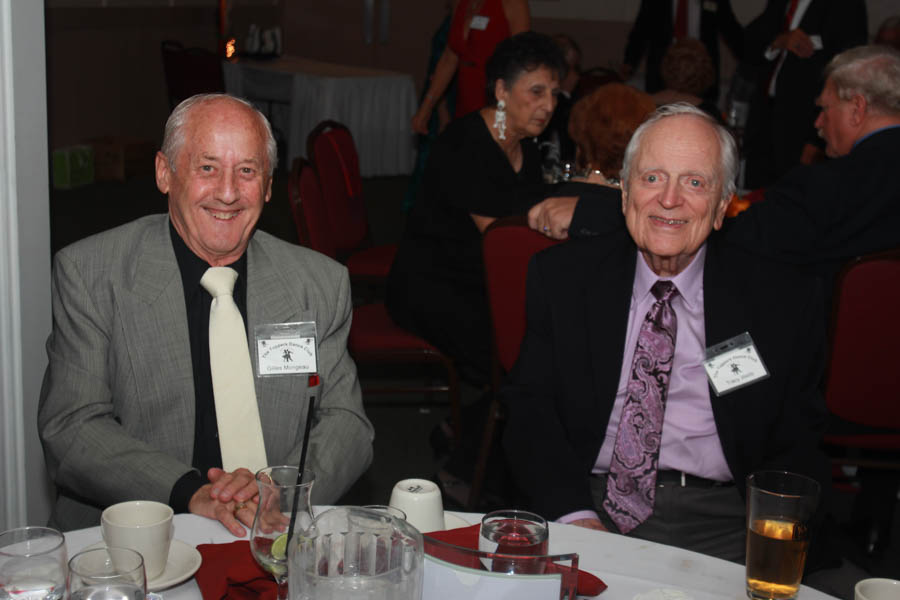 What? Not dancing??

What is she up to????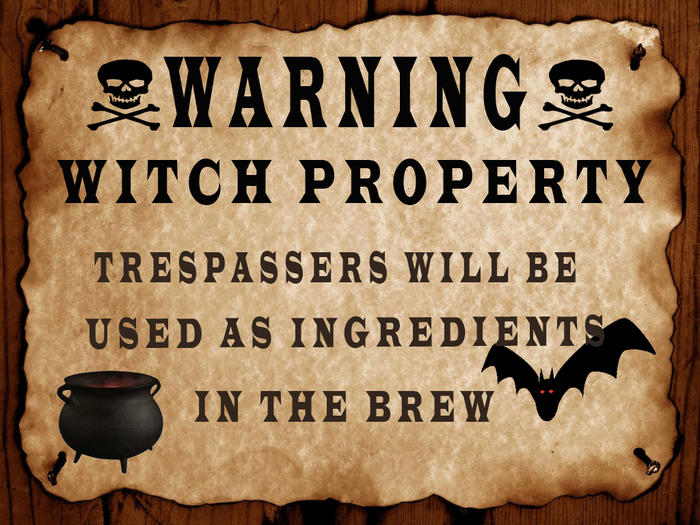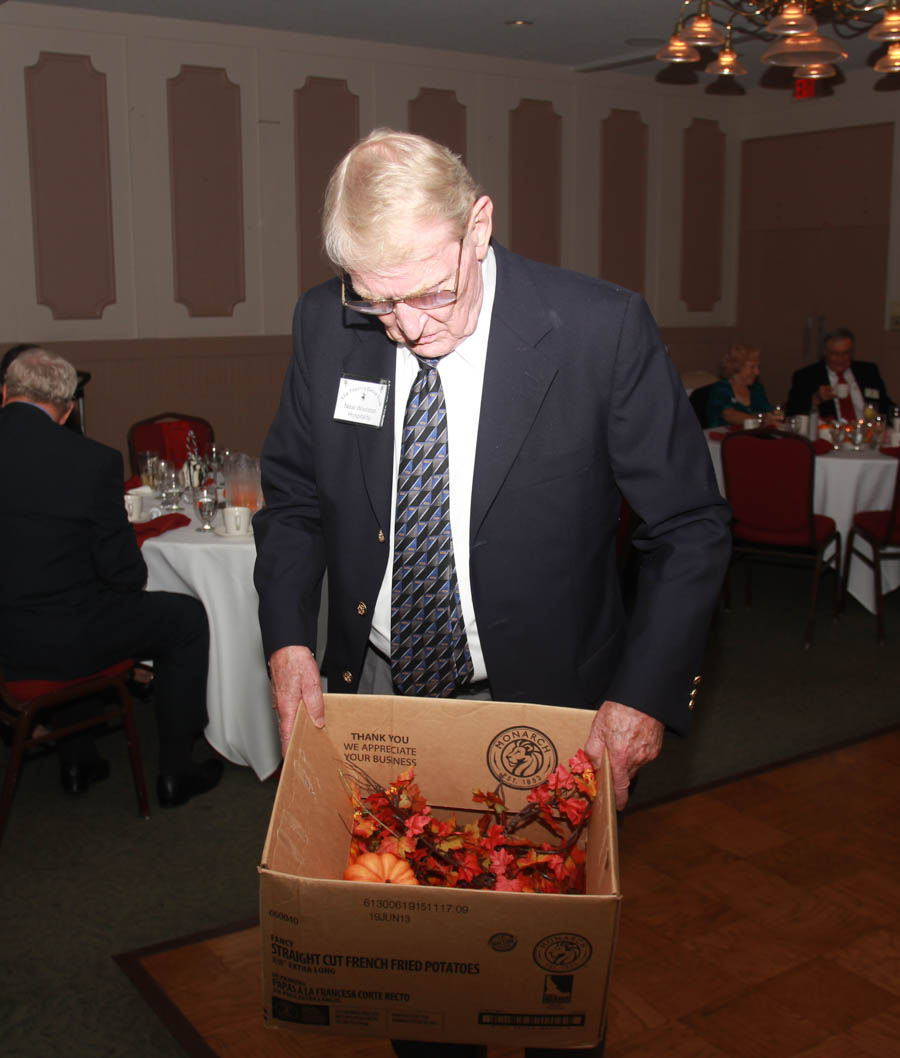 Neal collects the centerpieces...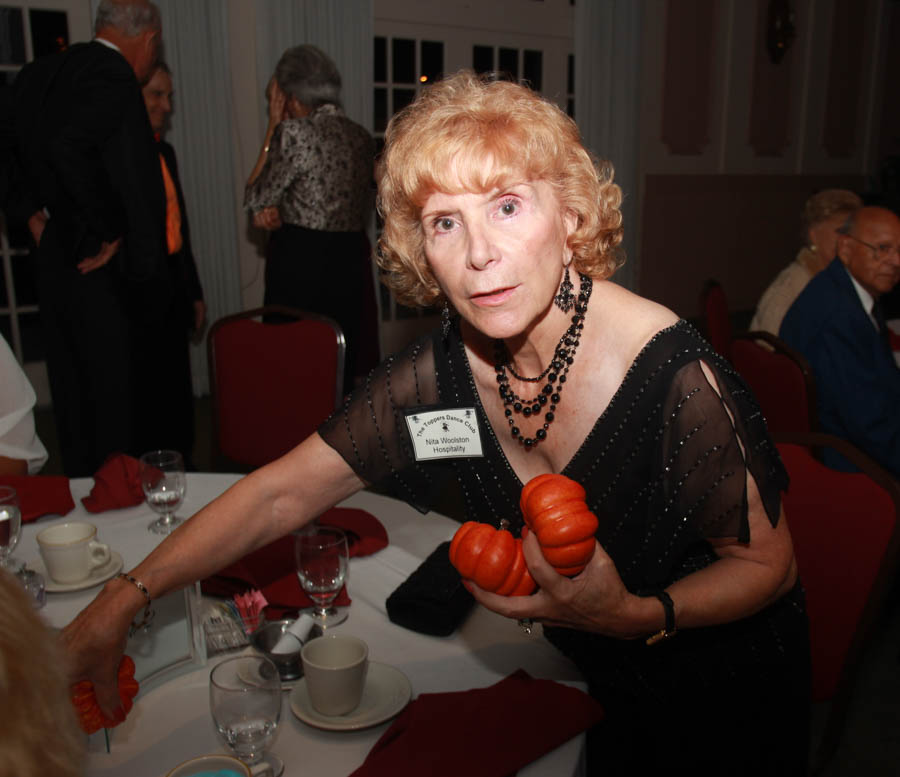 Caught in the act....

"Who me? I am called the pumpkin lady!"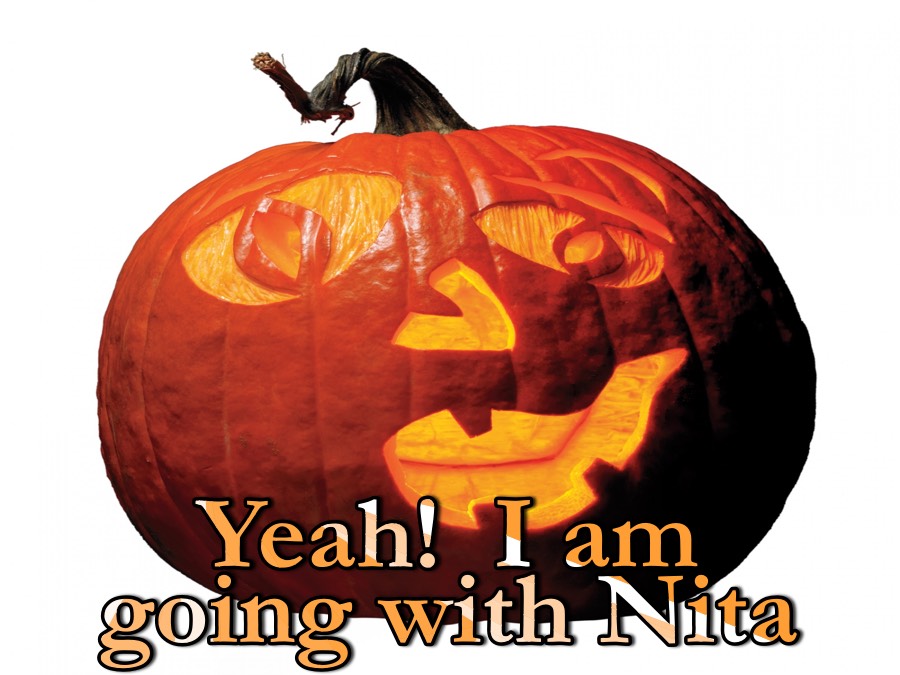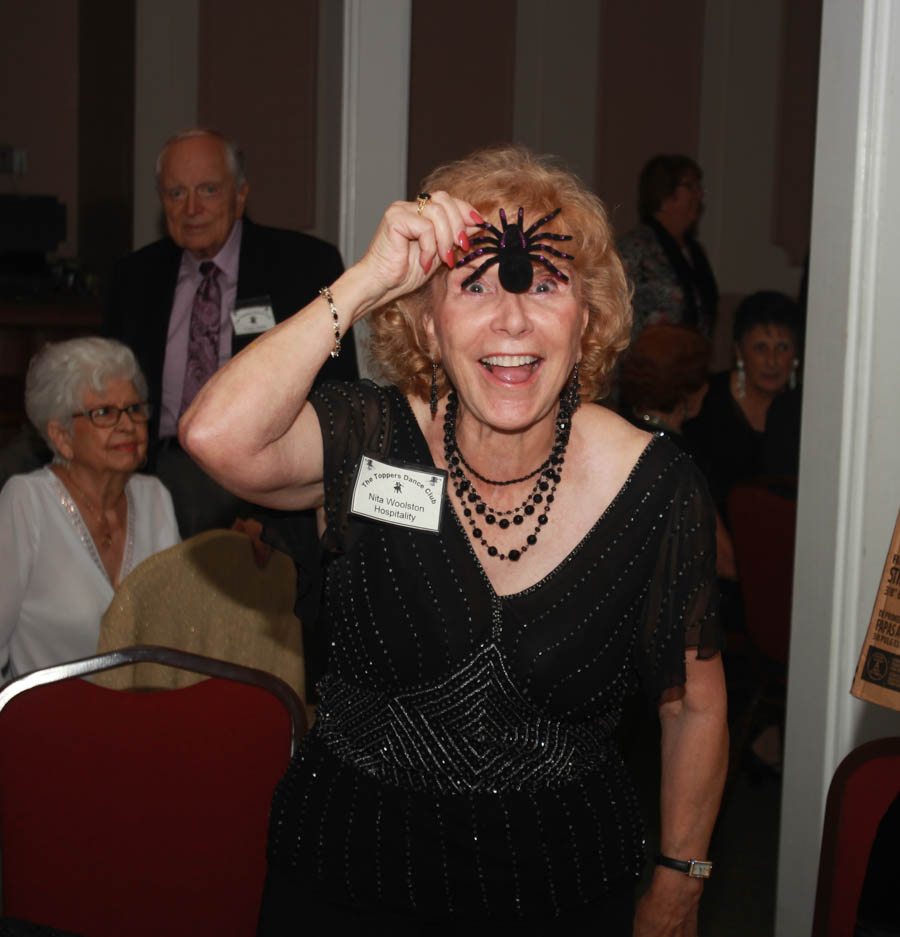 Fearless!!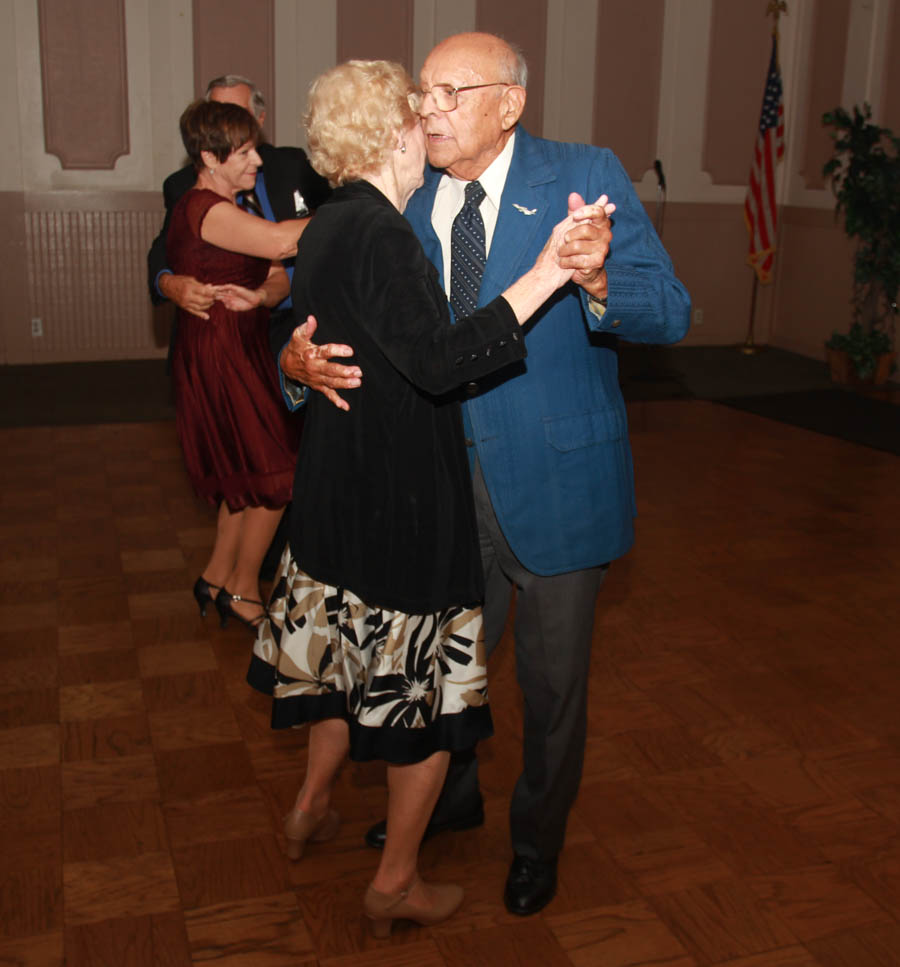 The music just make you want to dance....

Kathy and Ed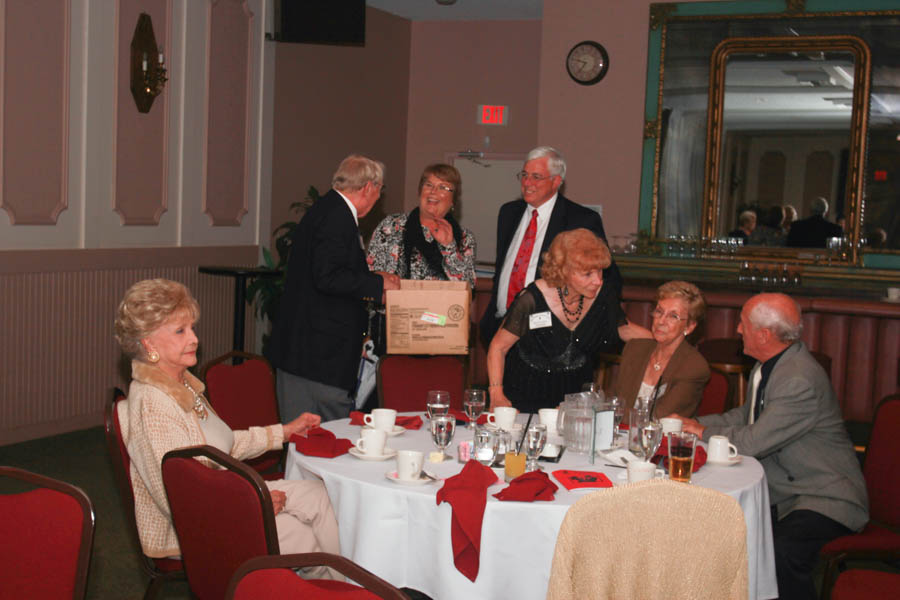 Winding down.... It's getting to be bewitching hour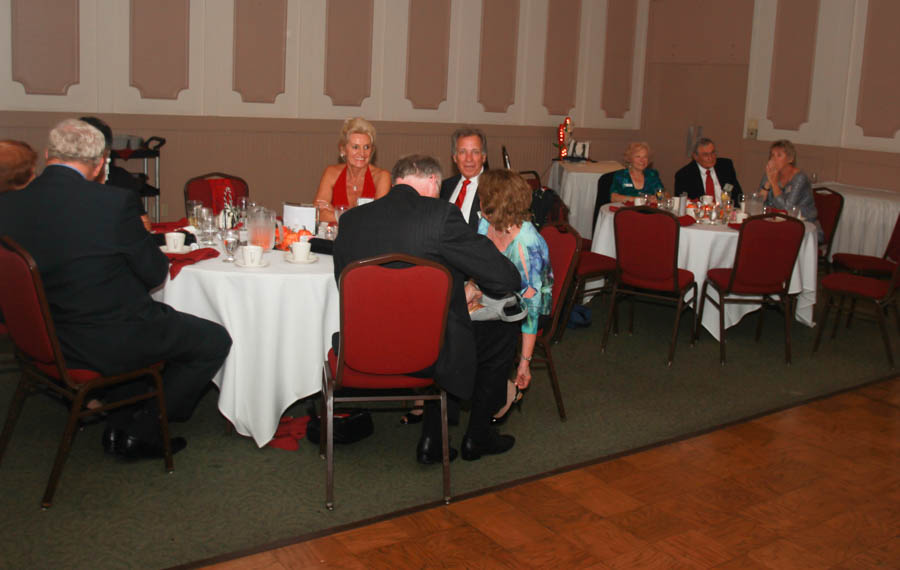 Proof.... Shoes are being changed out...

"Thank you guys for a great evening!"

We are headed for home....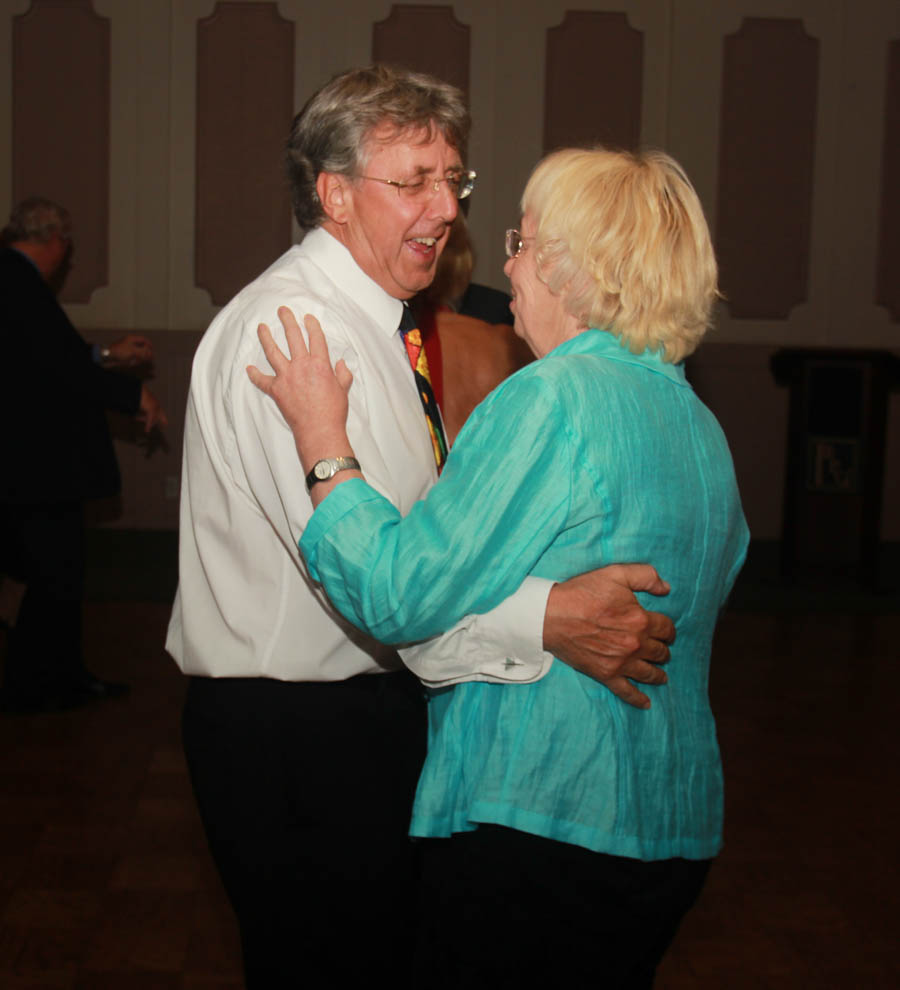 One last dance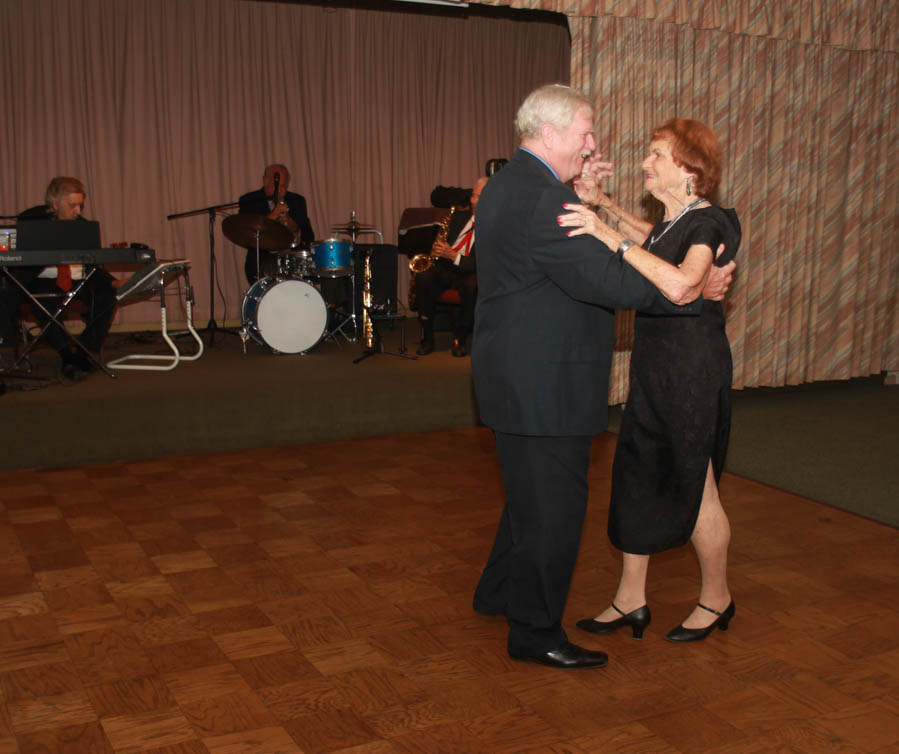 "Gary.... I think they said Line-Dance is next!"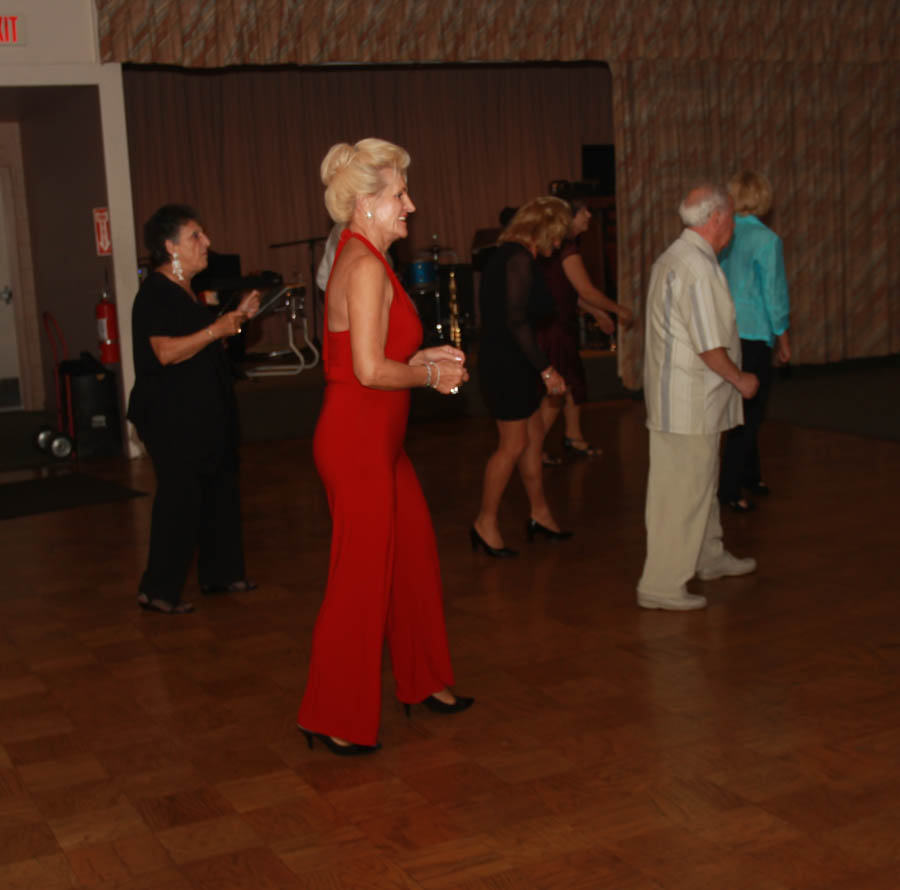 Line dancing... Everybody up

Gigi leads the way

Irene is just getting started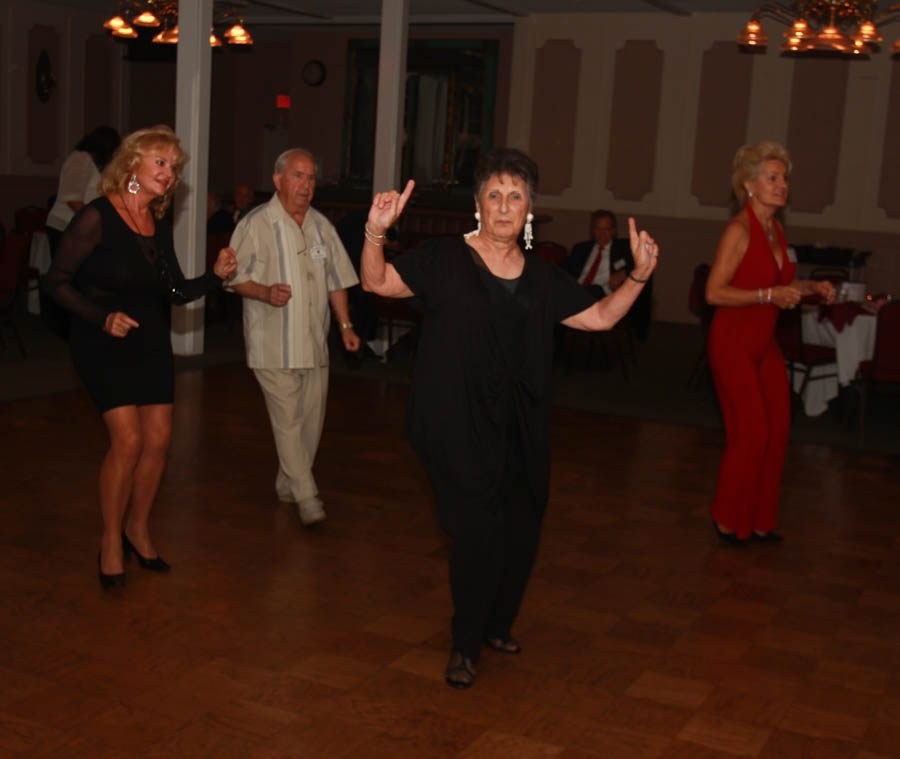 Attention on the dance floor.....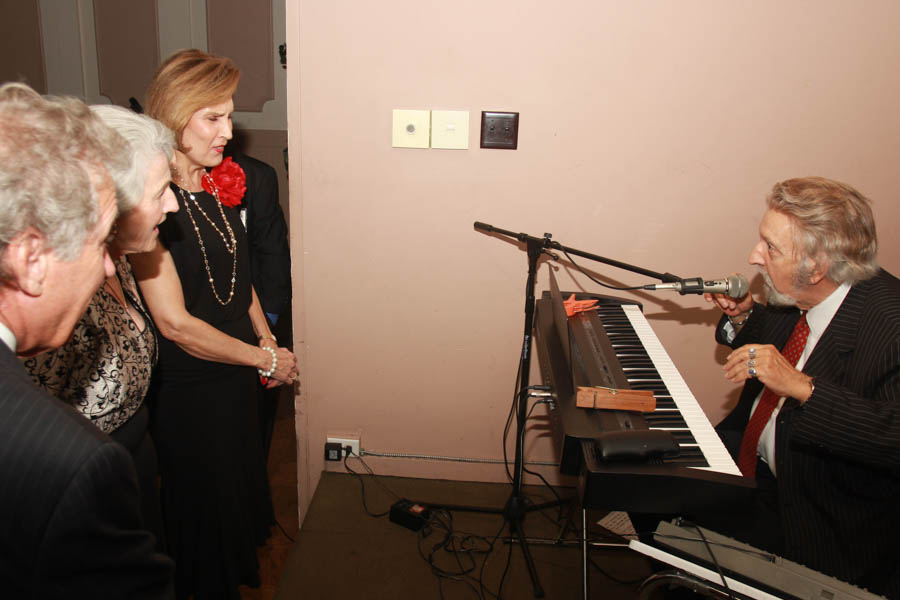 A story is being told...
Did You Know? - George Francis "Gabby" Hayes (May 7, 1885 – February 9, 1969) was an American radio, film, and television actor. He was best known for his numerous appearances in Western films as the colorful sidekick to the leading man.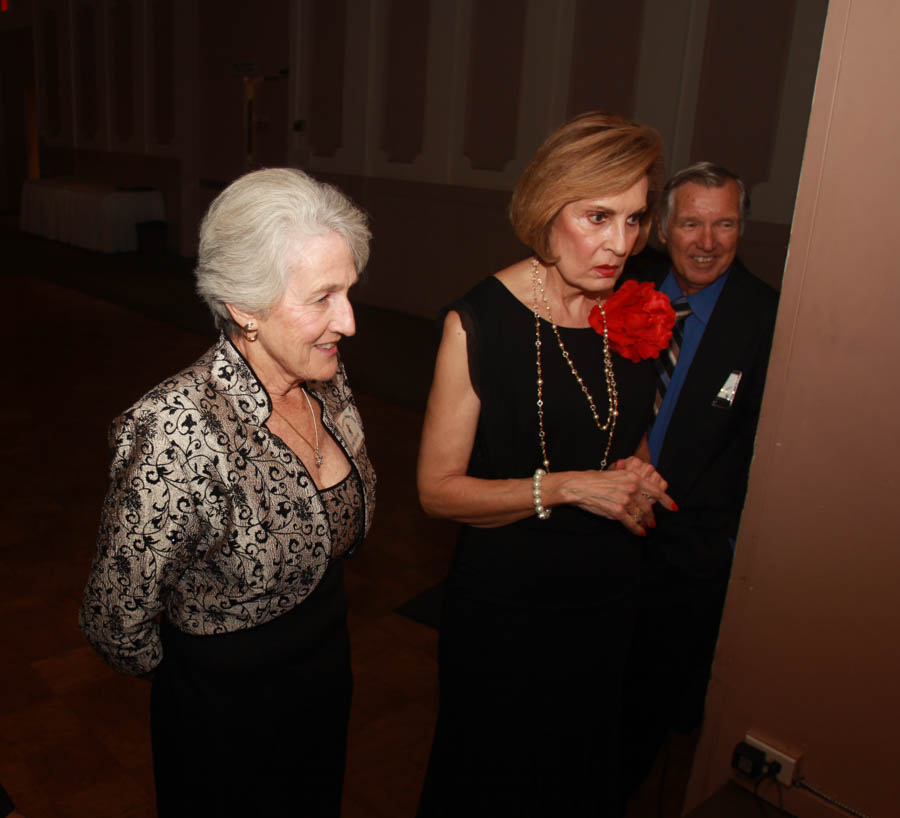 They were amazed at the story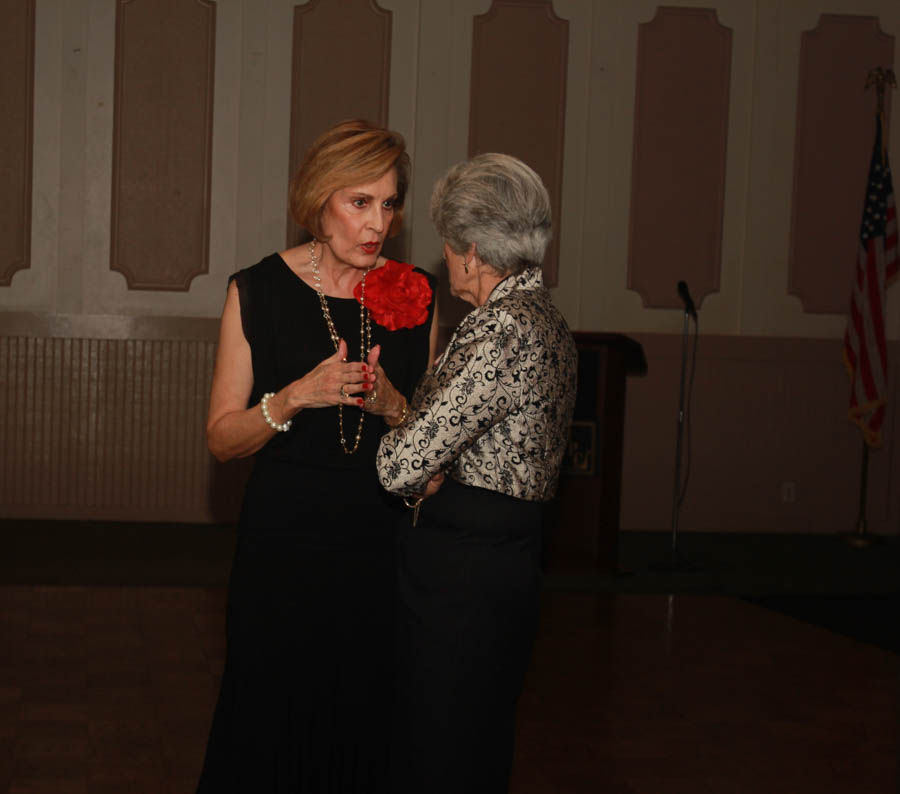 "I didn't remember Gabby Hayes, did you?"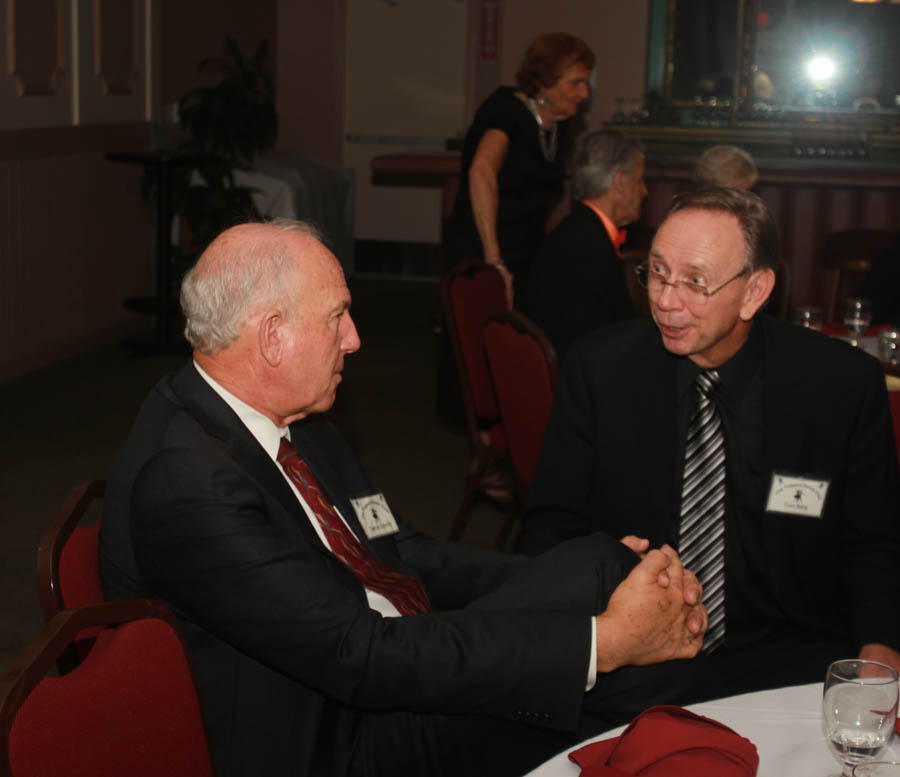 "OK... Have a Happy Halloween! Drive carefully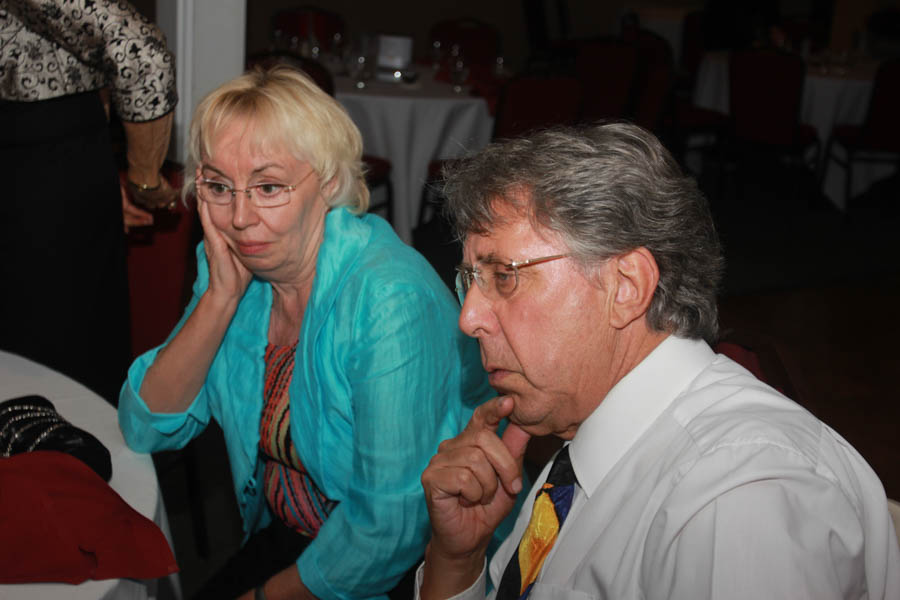 Catching up with friends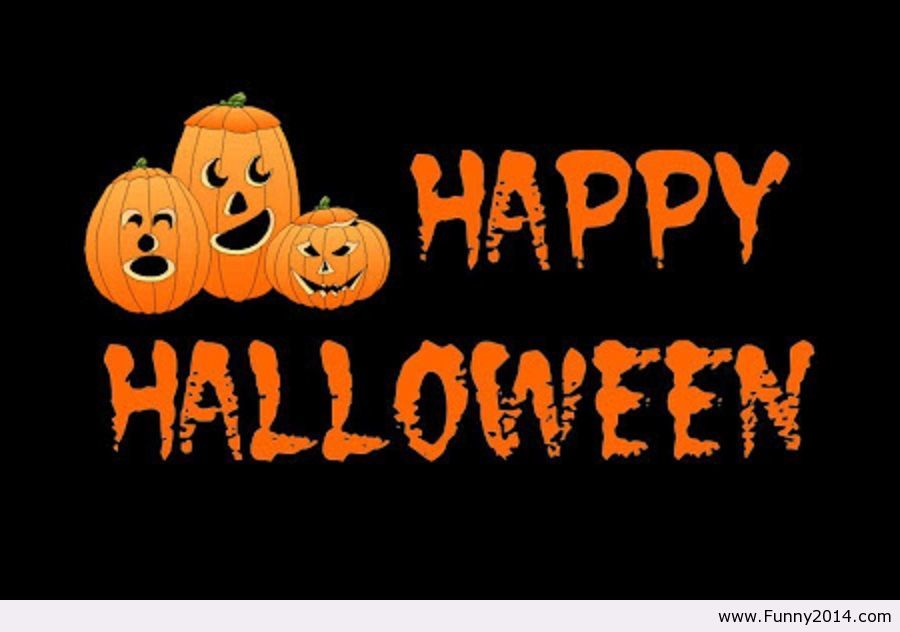 Song: Ghostbusters
"Ghostbusters" is a 1984 song recorded by Ray Parker, Jr. as the theme to the film of the same name starring Bill Murray, Harold Ramis and Dan Aykroyd.
Bowing at #68 on June 16, 1984, the song reached number one on the Billboard Hot 100 on August 11, 1984, staying there for three weeks, and at number two on the UK Singles Chart on September 16, 1984, staying there for three weeks.