Did You Know? - In the U.S. state of California, Interstate 15 (I-15) is a major north–south route through the San Bernardino, Riverside, and San Diego Counties, and it has a length of 287.26 miles (462.30 km) in the state. It is a major thoroughfare for traffic between Southern California and Las Vegas, Nevada, as well as points beyond. It is also the main route for traffic between San Diego and the Inland Empire.
Interstate 15 has portions designated as either the Avocado Highway, Temecula Valley Freeway, Ontario Freeway, Barstow Freeway, or Mojave Freeway.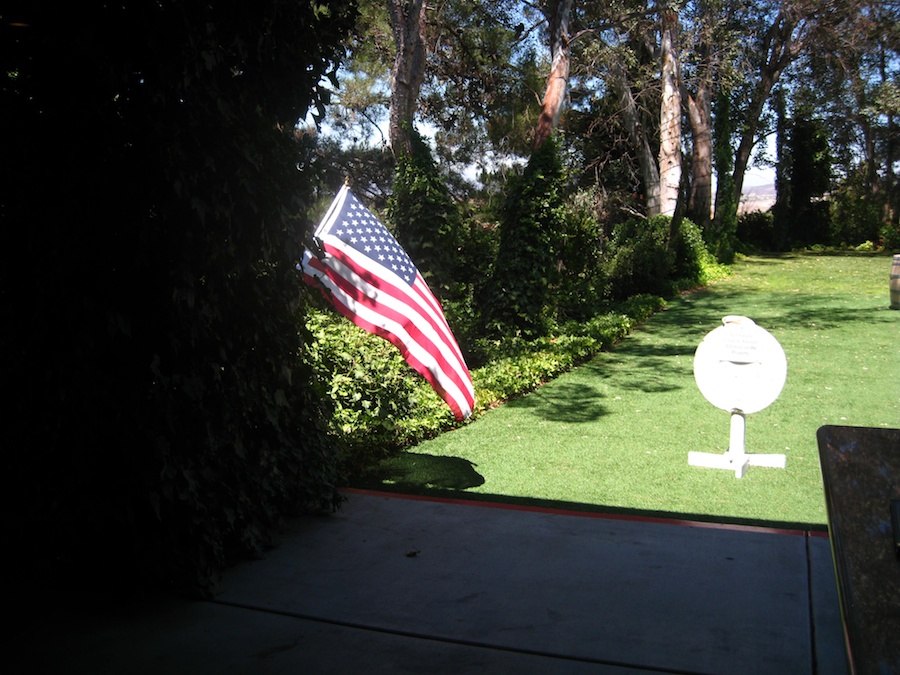 The weather was amazing.....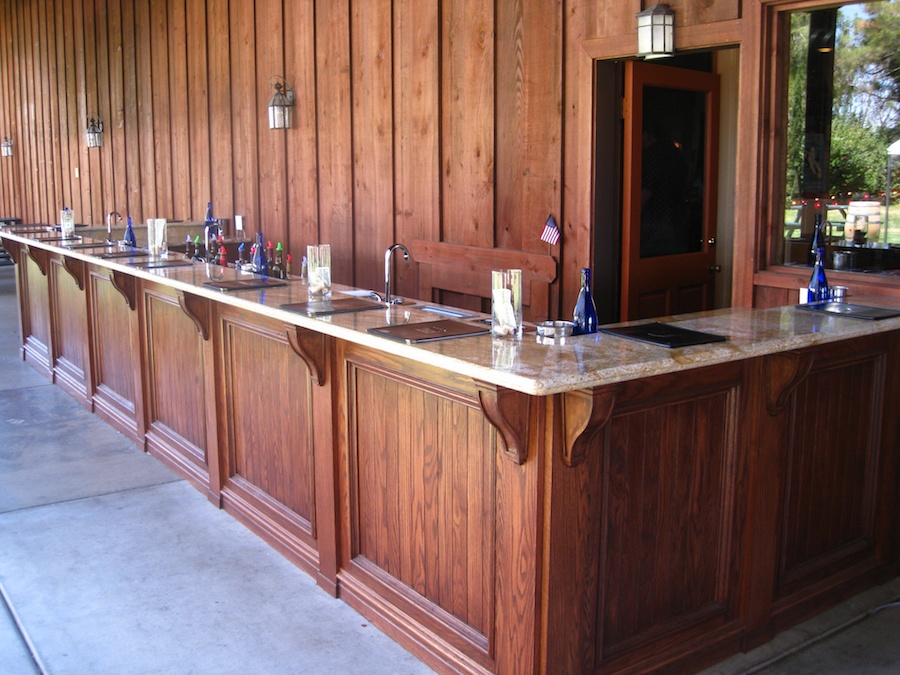 Falkner got a new outside bar... Looks fantastic

There was a nice breeze so it was not too hot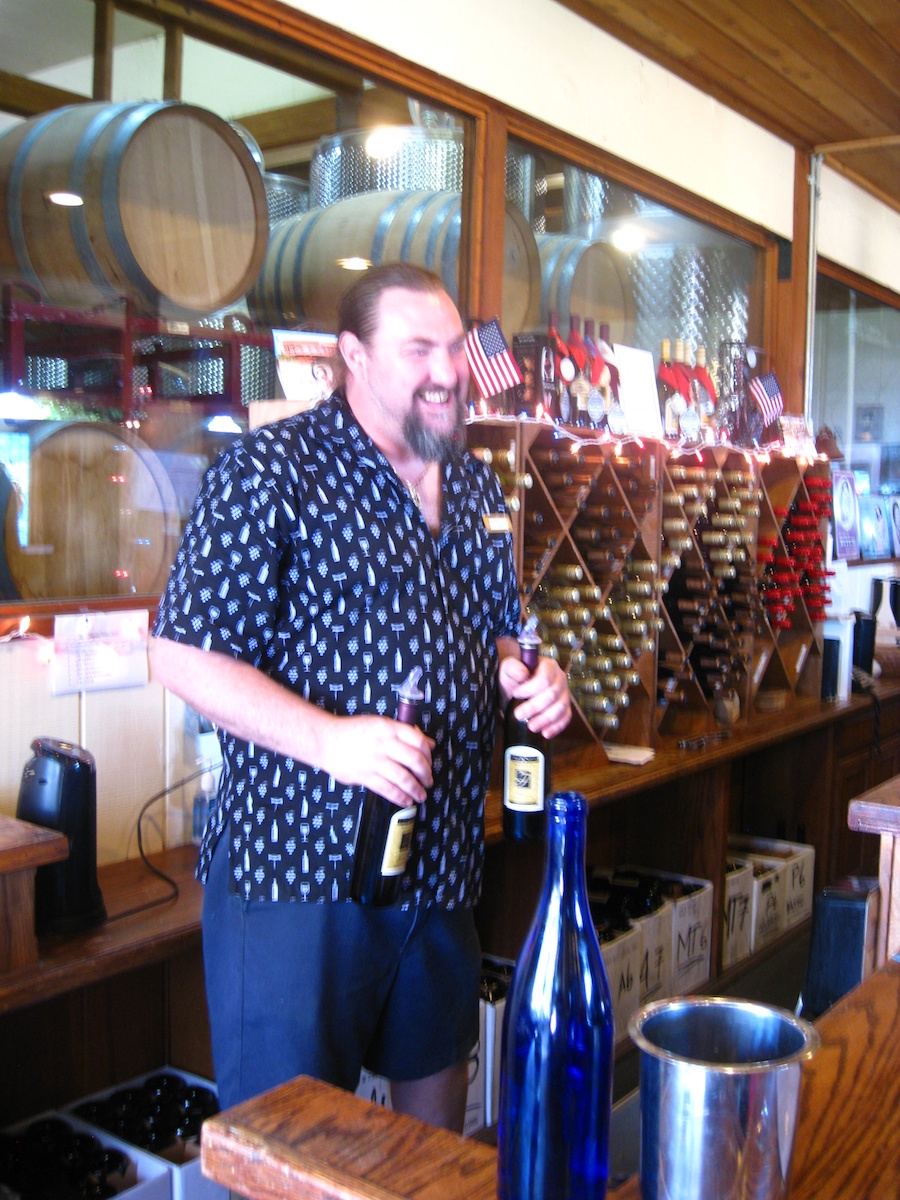 Shelly was his super self.... A great knowledge of wines and a funny individual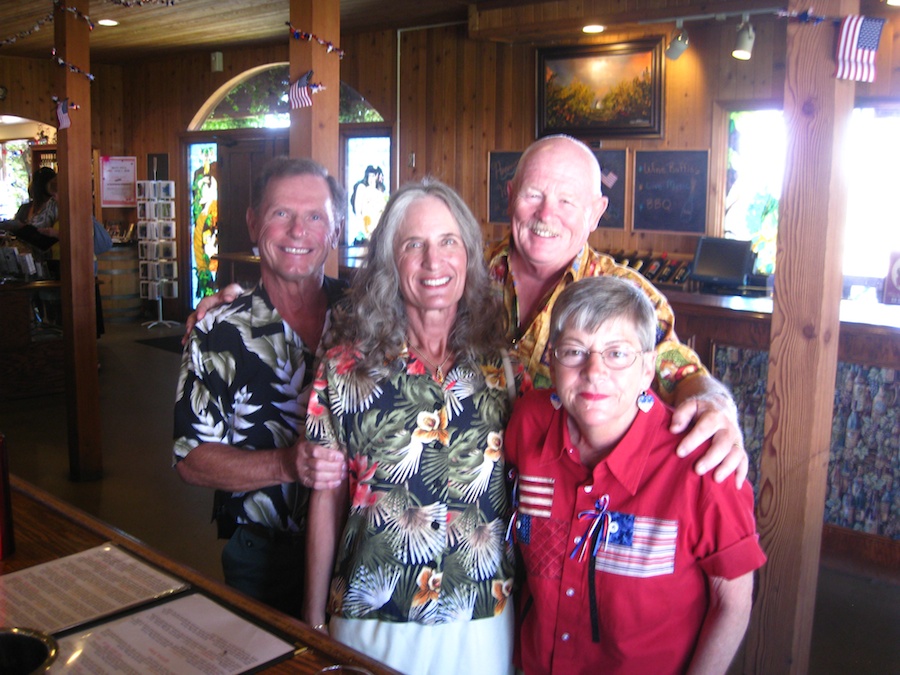 Yeah Yeah... The gang's all here

We hade our selections and Trinket assisted....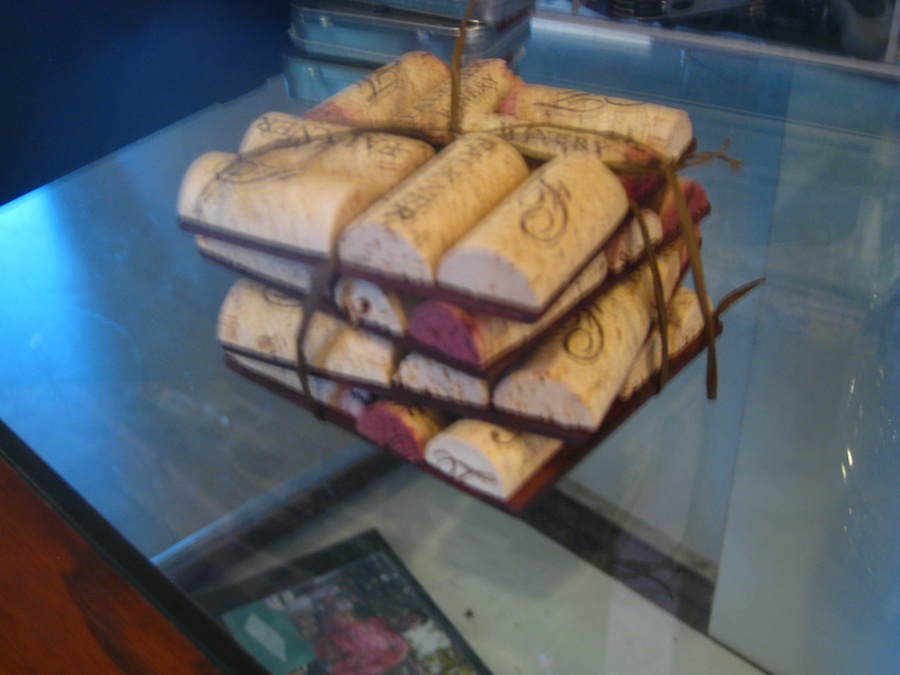 A new use for corks... Coasters for wine bottles?
Time For Lunch
Did You Know? - The Pinnacle Restaurant located at Falkner Winery was recently voted "#1 Top Lunch Restaurant" in the greater San Diego area by diners of Open Table. Says co-owner Ray Falkner "Given the great restaurants in the San Diego area, we are proud and pleased that diners appreciate the great food, service, and spectacular Wine Country views from our lunch-only establishment. This is truly an honor to the hard work and dedication of our great staff."
The Pinnacle Restaurant is not new to dining awards: the restaurant has been voted "Best Restaurant" four years in a row by the readers of Inland Empire Magazine and their chef, Gianni Ciciliot, has been voted "Best Chef" two years in a row. This beautiful, hill-top restaurant located in the heart of Temecula Wine Country specializes in Mediterranean/American cuisine and provides numerous dishes consistent with a Mediterranean diet. Twice last year Chef Gianni's "Lobster Mac & Cheese" was recommended by Sunset Magazine.
The philosophy of the restaurant is to provide guests a great dining experience that includes outstanding views of Wine Country, unique food offerings, wonderful wines, and meticulous service. The restaurant is open daily only from 11:30am to 3:30pm for lunches leaving the evenings available for special events such as weddings and banquets. For reservations, diners should call 951-676-8231 x1, go to their website of www.falknerwinery.com and make them there, or go directly to www.OpenTable.com .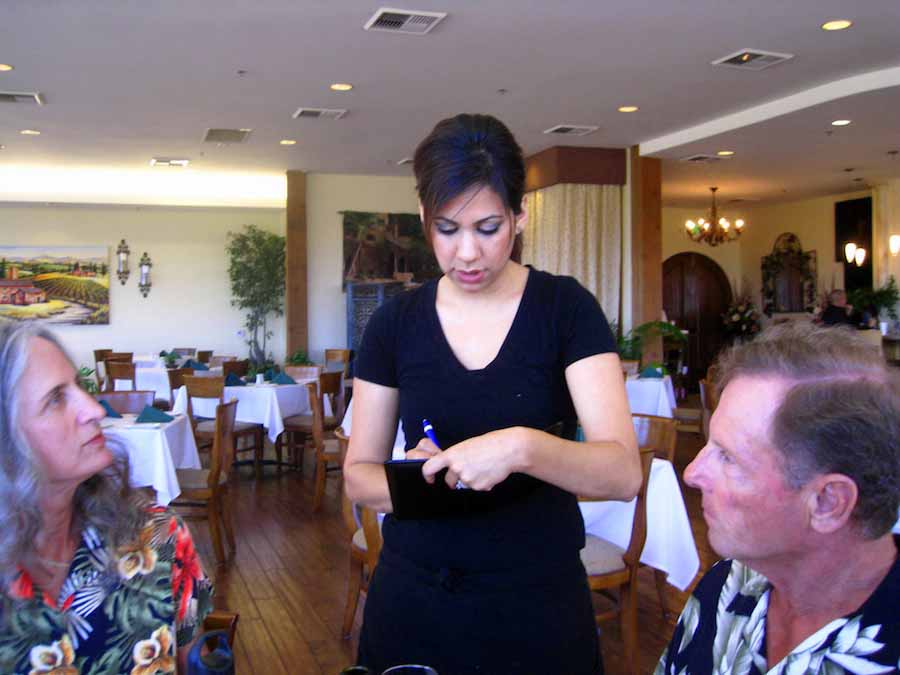 We asked for Debra... She amazingly accepted our request.... Eventhough she knew us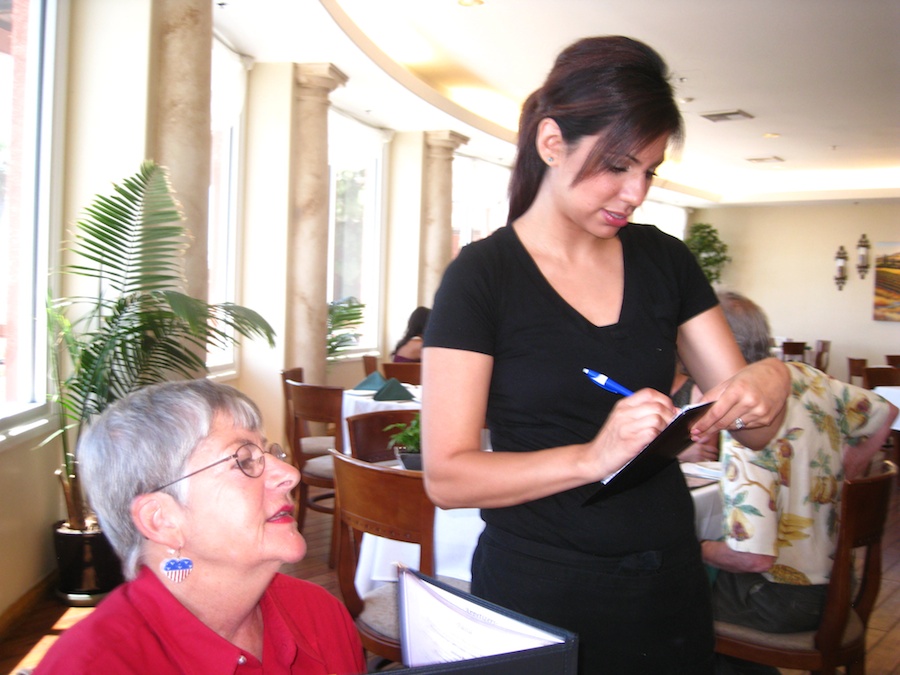 Debra knows the menu and what is vegetarian and not!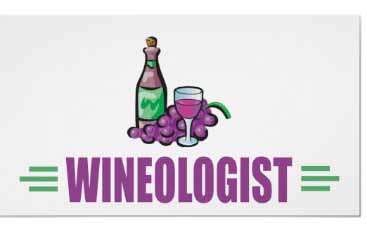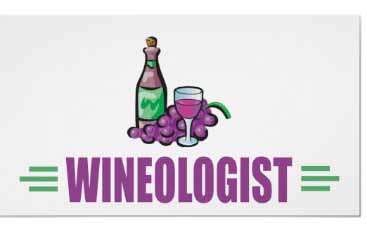 Sorbet... A favorite of Laura!
Did You Know? - Sorbet (play /sɔrˈbeɪ/) is a frozen dessert made from sweetened water flavored with fruit (typically juice or purée), wine, and/or liqueur. The origin of sorbet is variously explained as either a Roman invention, or a Middle Eastern drink charbet, made of sweetened fruit juice and water.

The name comes from the Latin verb "sorbere" and the modern Italian verb sorbire, meaning to eat and drink at the same time. The noun form, sorbetto, is a mixture of a solid and liquid food. The term sherbet or charbet is derived from the Turkish şerbet, "sorbet", from the Persian sharbat, which in turn comes from the Arabic شربات sharbāt meaning "drink(s)" or "juice."

Sorbet is sometimes served between courses as a way to cleanse the palate before the main course.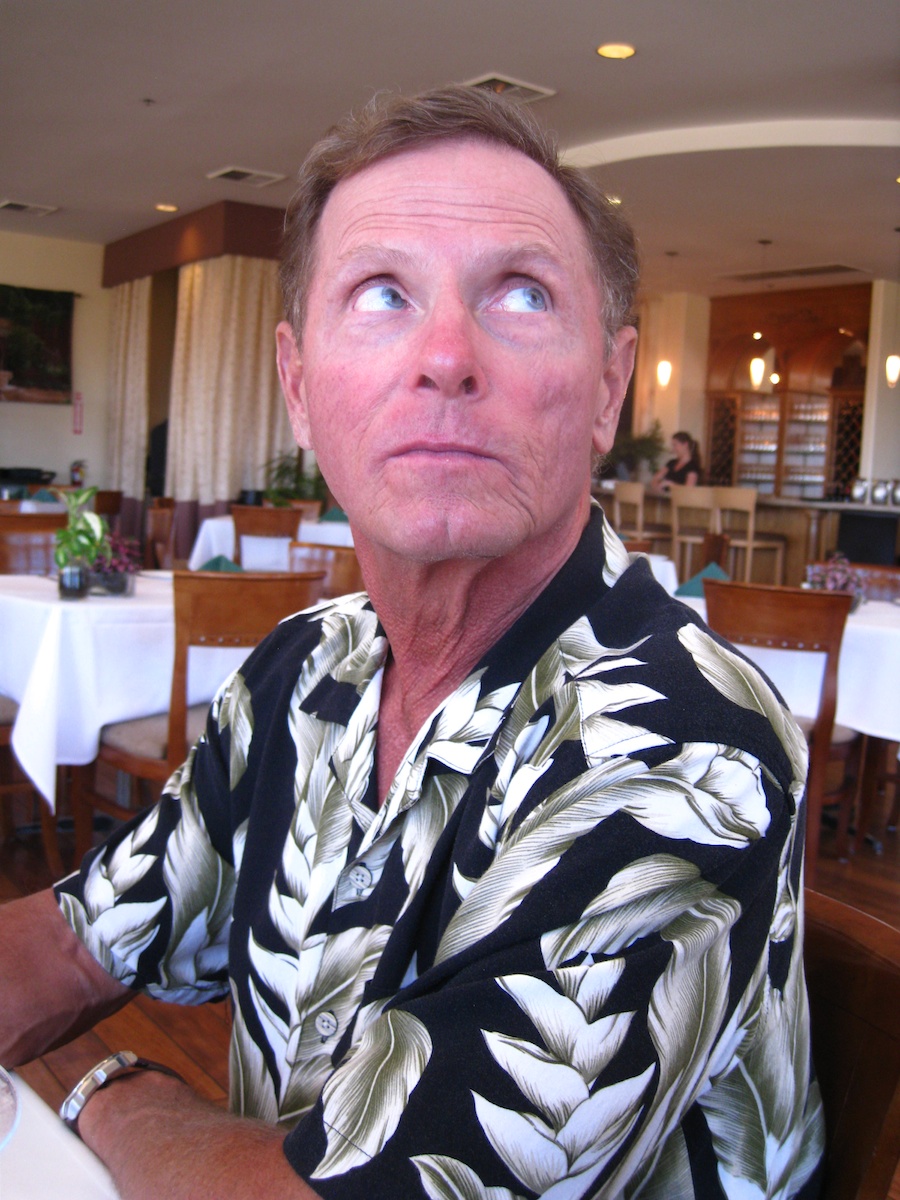 No matter what it looks like... He is NOT innocent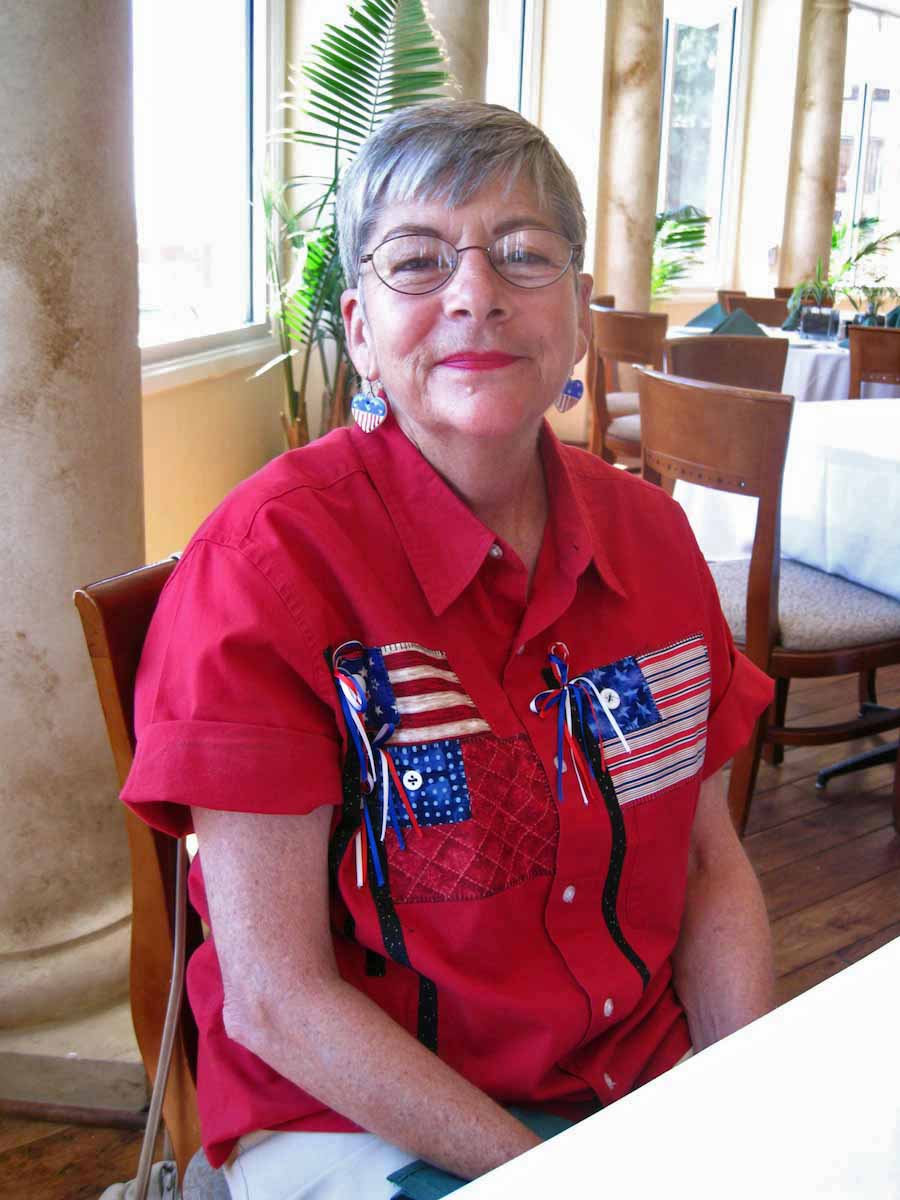 Sue is... Innocent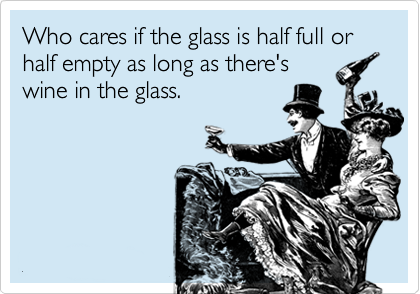 Wine Pickup Underway
Donna and Bob have been so busy they have not made it to Temecula.... We picked up their orders....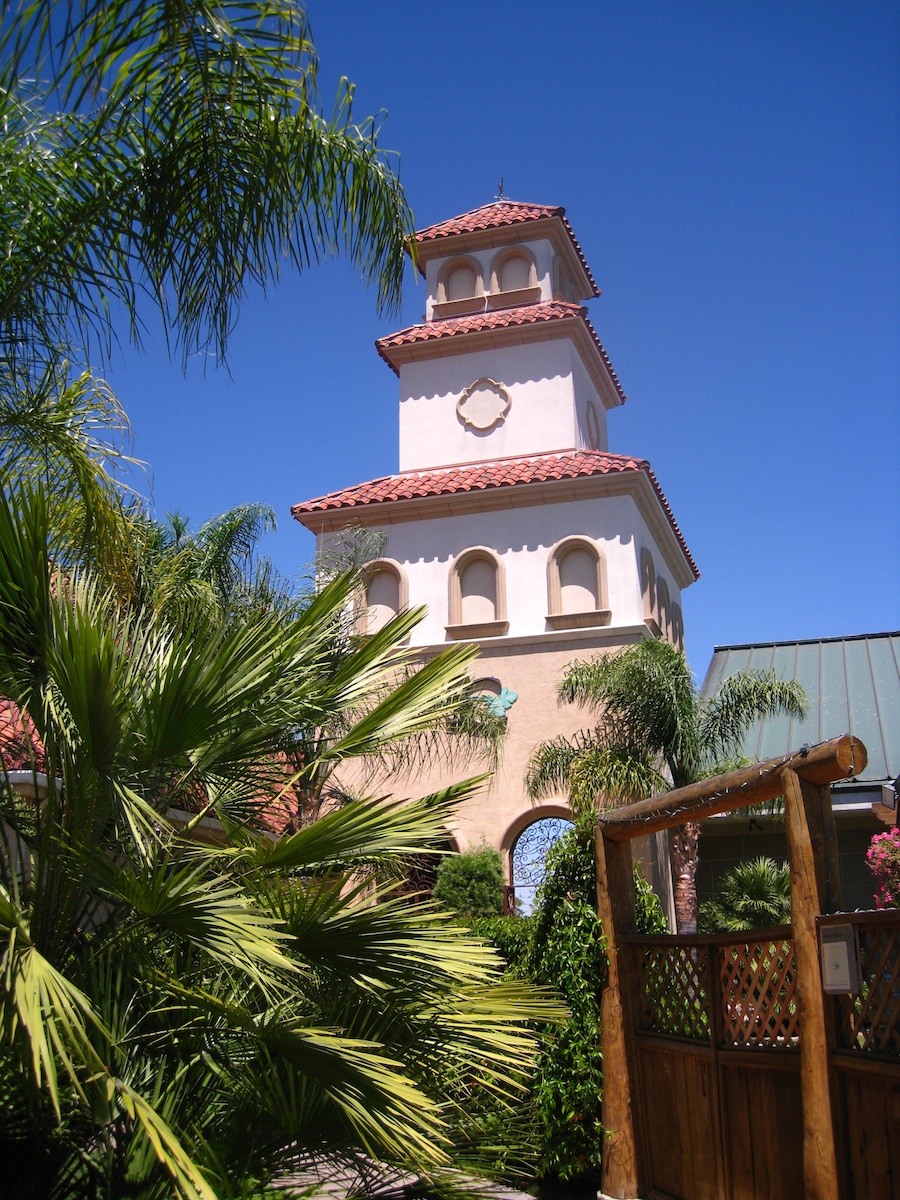 South Coast Winery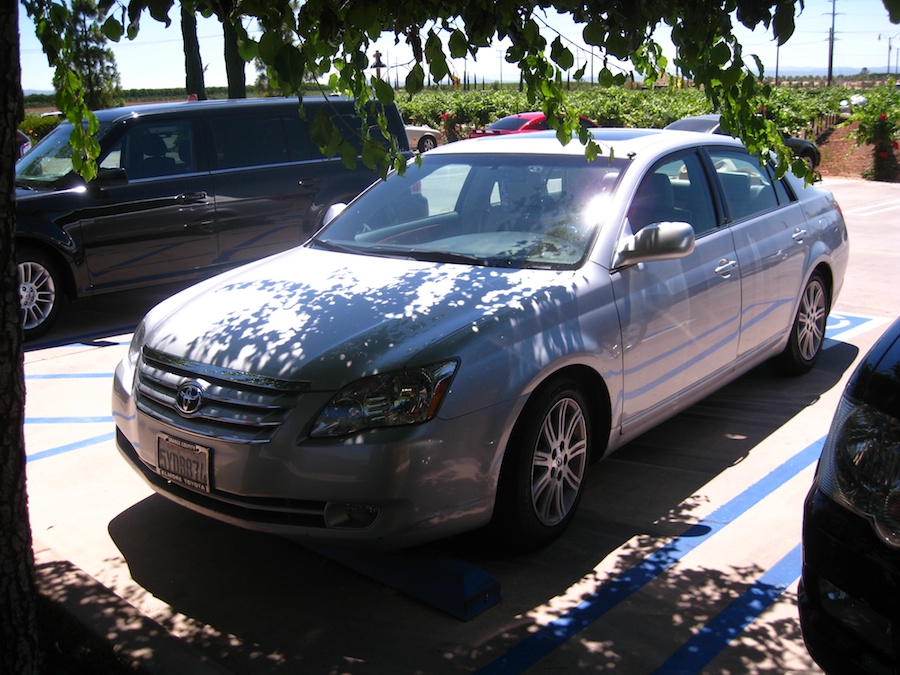 The Silver Bullet await us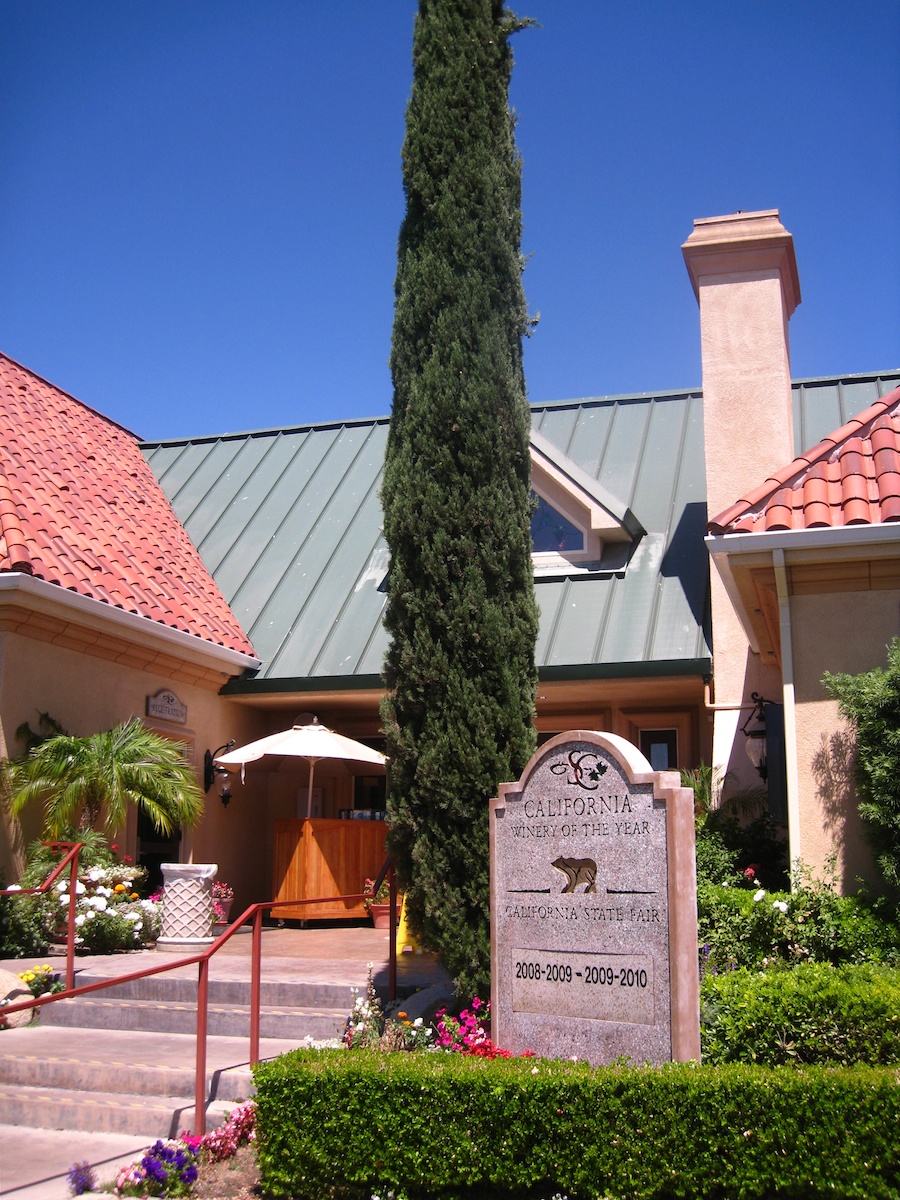 It's cool inside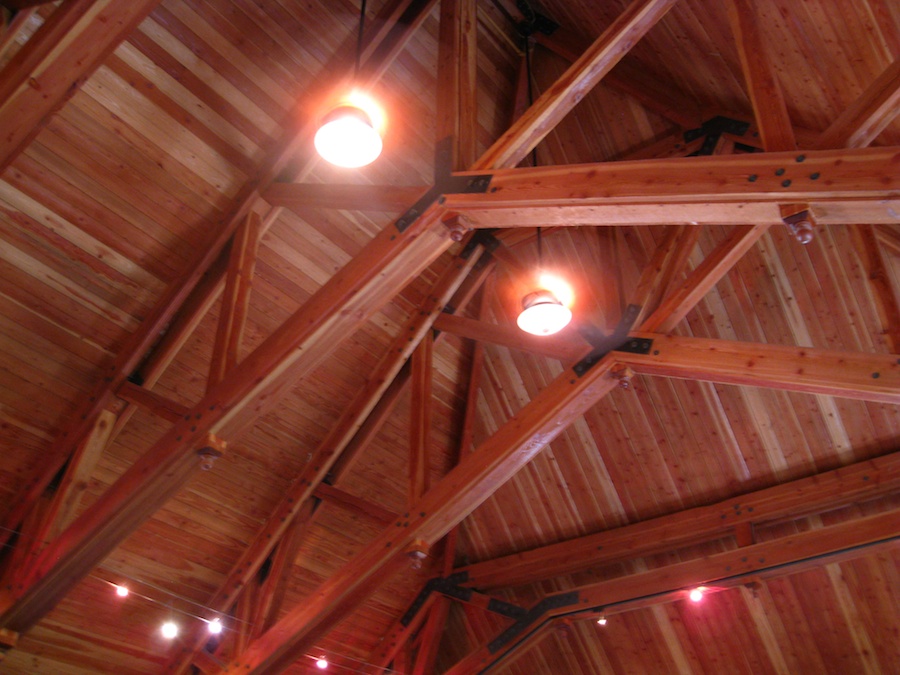 Love the ceiling structure....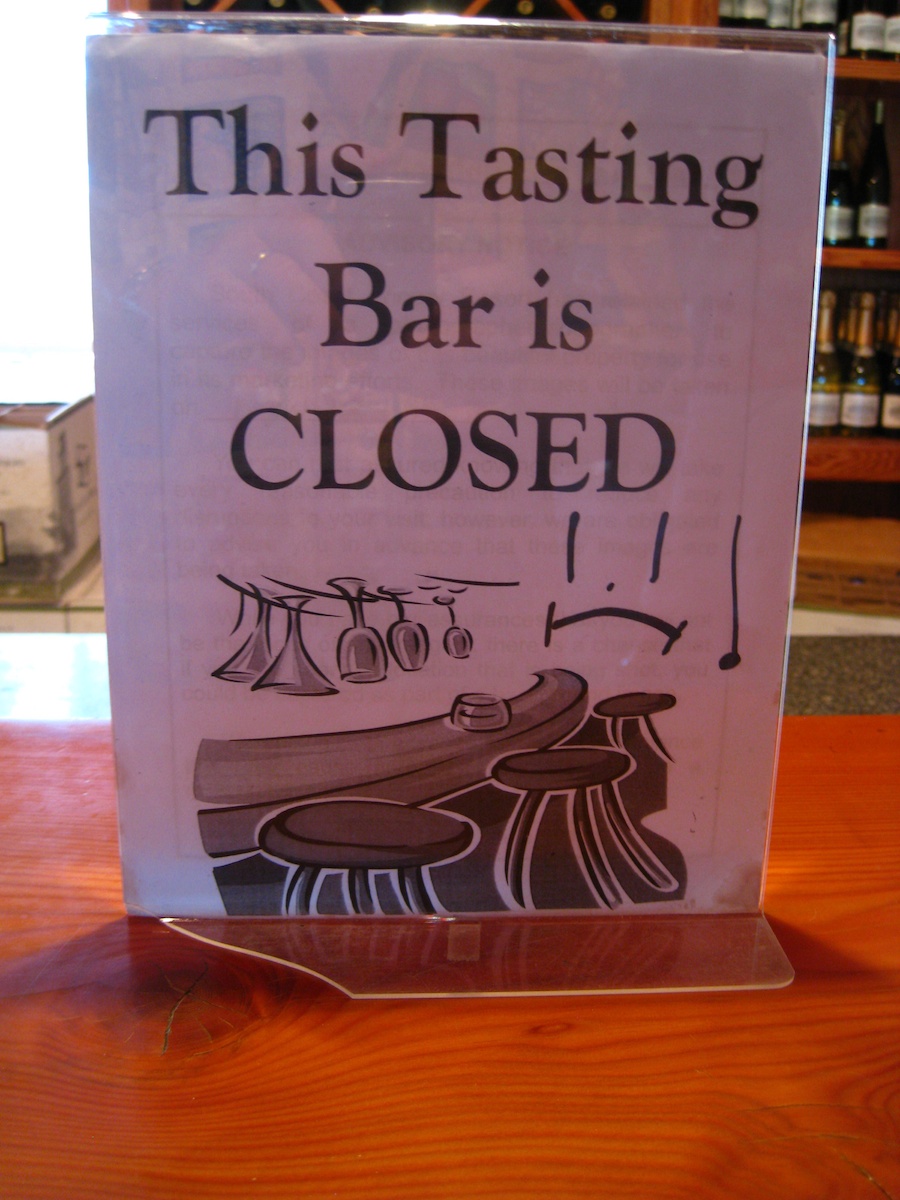 No...... Only the very end....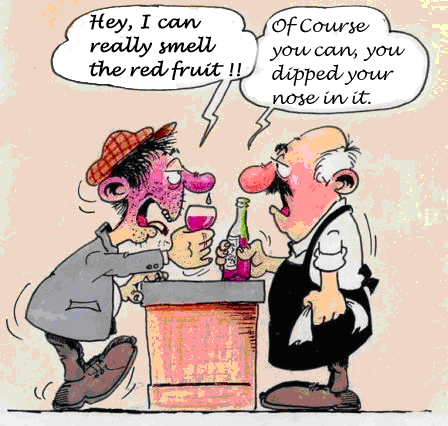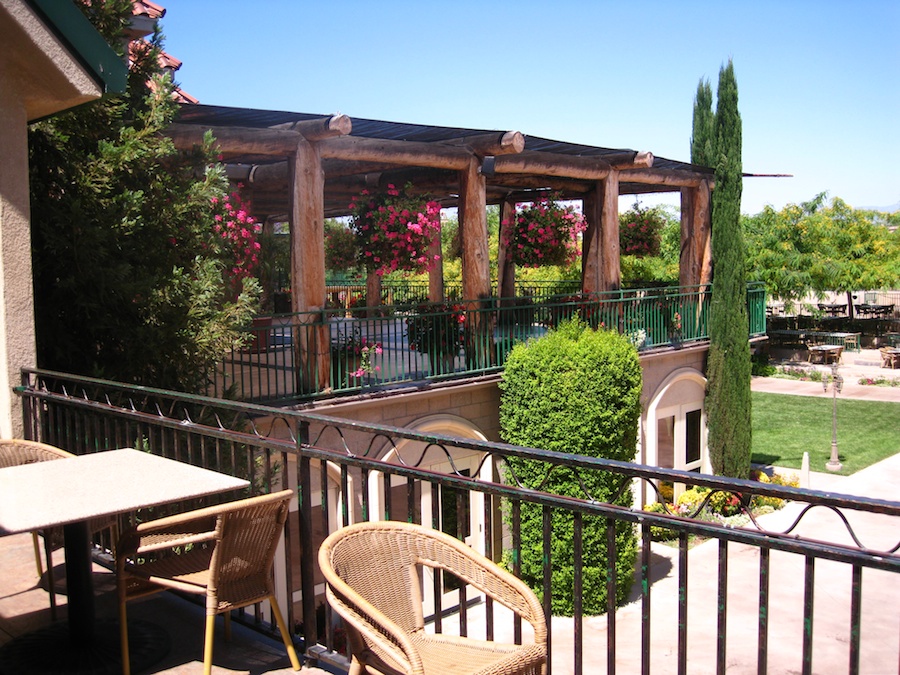 The patio was delightful
Time To Go Home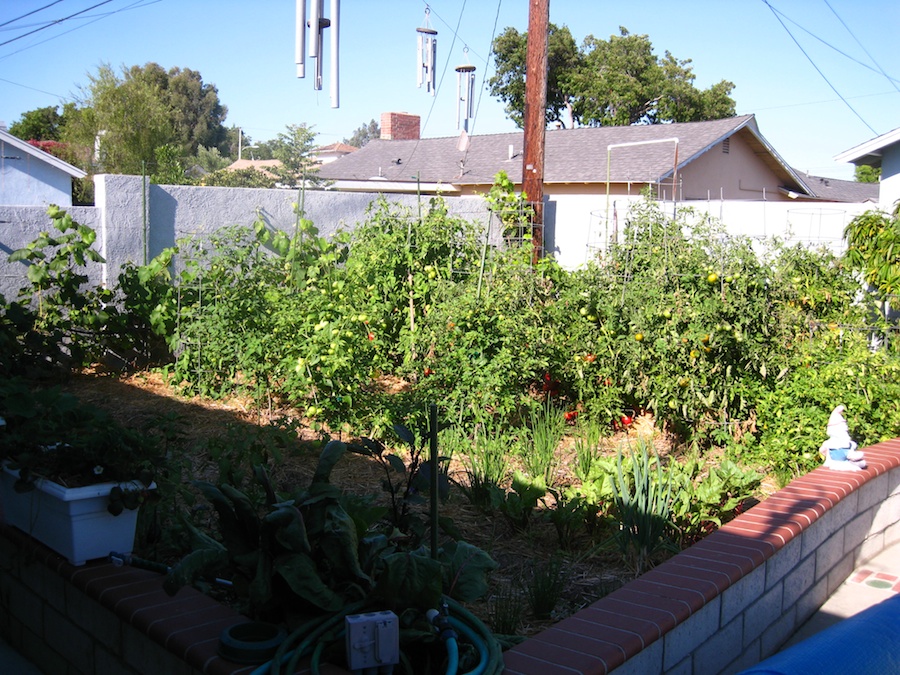 The garden looks OK!