Heading Up The Coast To Saratoga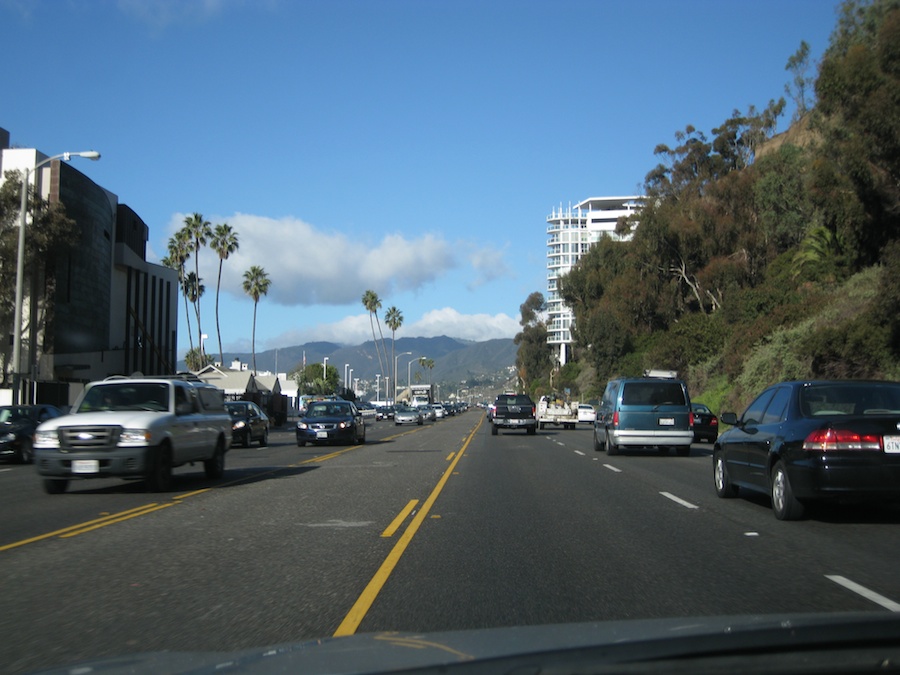 Via Santa Monica

Malibu
Did You Know? - Malibu /ˈmælɨbuː/ is an affluent beachfront city in northwestern Los Angeles County, California, United States. As of the 2010 census, the city population was 12,645. Malibu consists of a 21-mile (34 km) strip of prime Pacific coastline. Nicknamed "the 'Bu" by surfers and locals, the community is famous for its warm, sandy beaches, and for being the home of many Hollywood movie stars and others associated with the entertainment industry. Signs around the city proclaim "27 miles of scenic beauty", referring to Malibu's original length of 27 miles (43 km) before the city was incorporated in 1991.
Most Malibu residents live within a few hundred yards of Pacific Coast Highway (State Route 1), which traverses the city, with some residents living up to a mile away from the beach up narrow canyons, and many more residents of the unincorporated canyon areas identifying Malibu as their hometown. The city is also bounded (more or less) by Topanga Canyon to the East, the Santa Monica Mountains consisting of Agoura Hills, Calabasas, and Woodland Hills to the North, the Pacific Ocean to the South, and Ventura County to the West.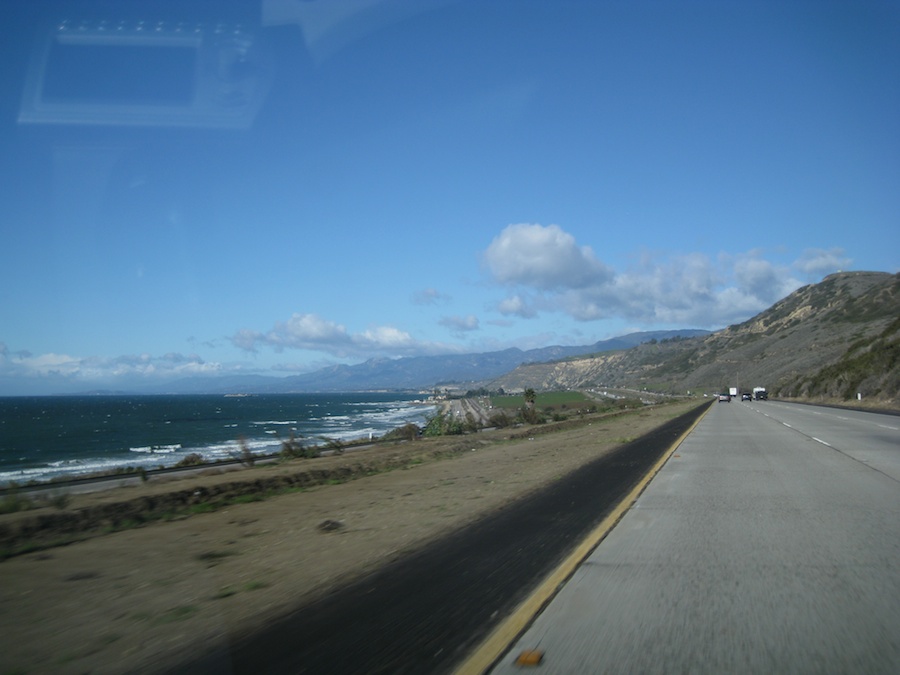 The ocean and skies were beautiful blues this afternoon

At the rest stop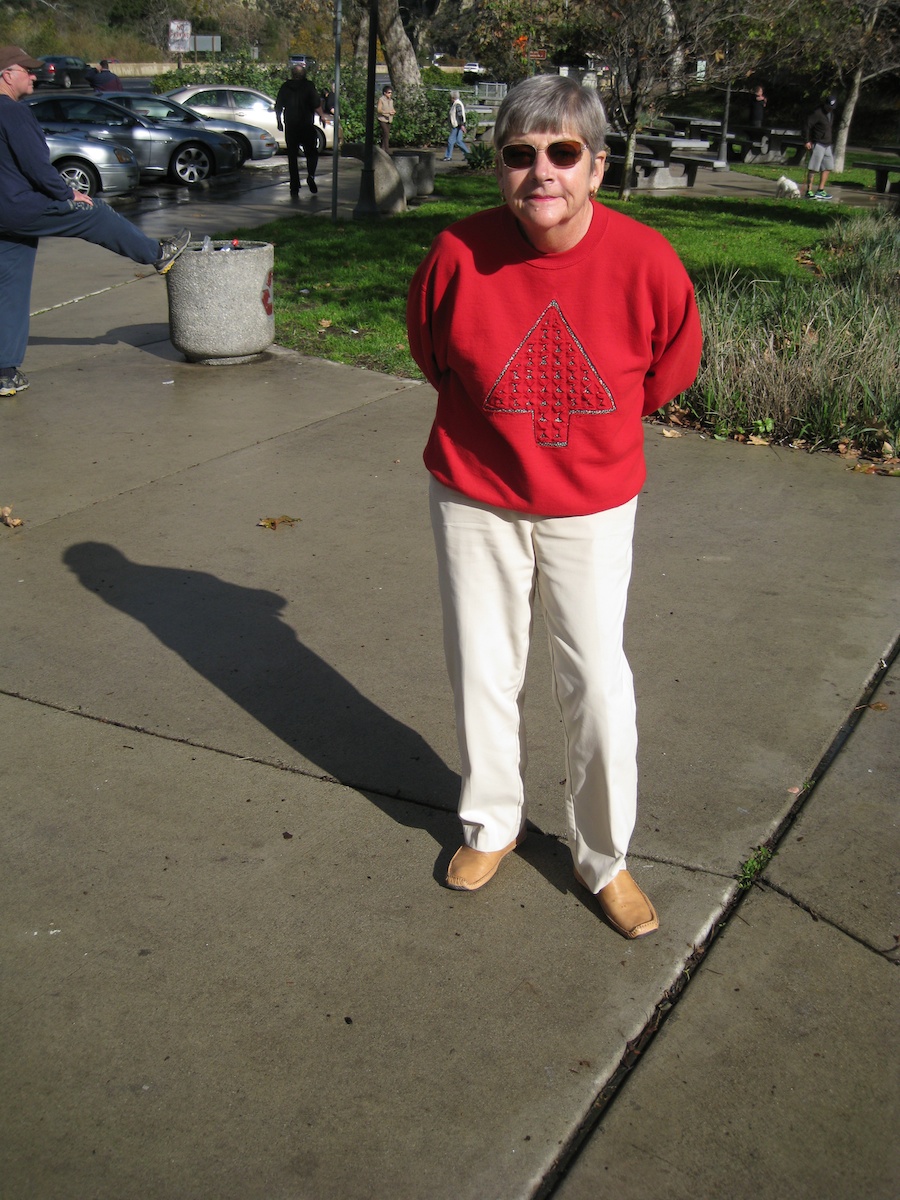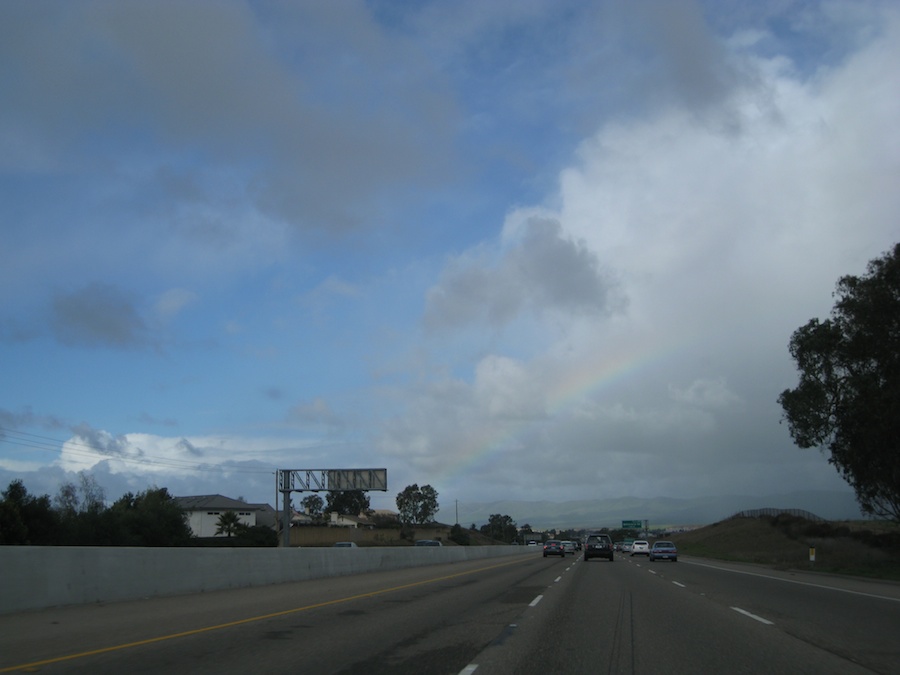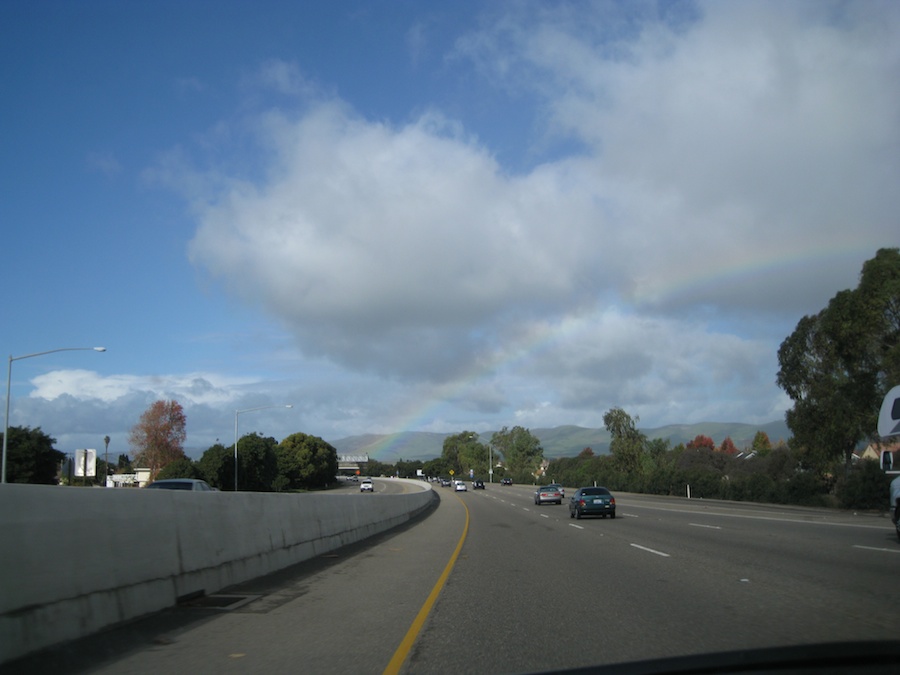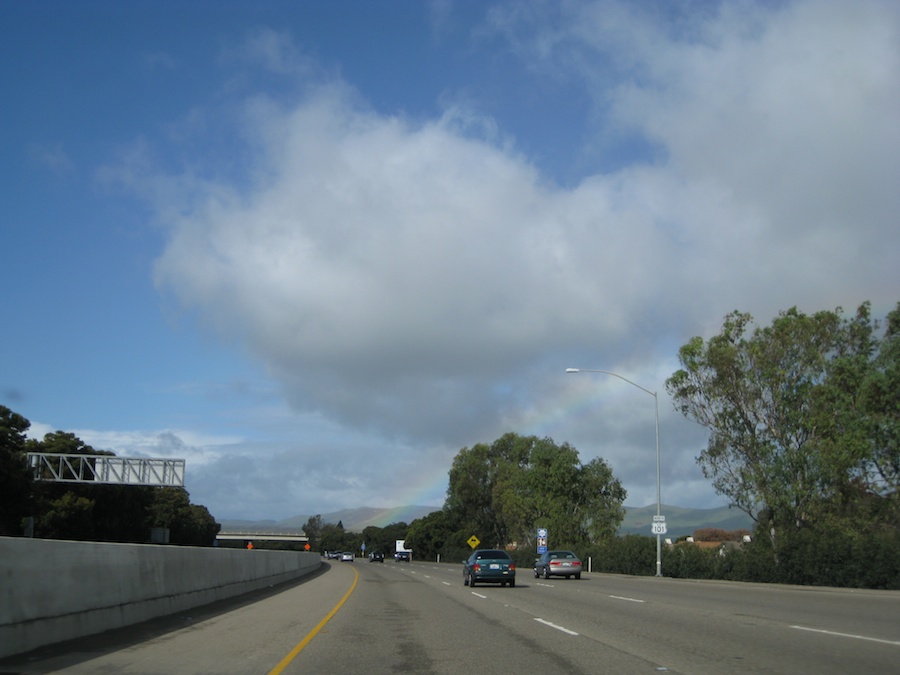 Rainbows everywhere
Did You Know? - A rainbow is an optical and meteorological phenomenon that is caused by reflection of light in water droplets in the Earth's atmosphere, resulting in a spectrum of light appearing in the sky. It takes the form of a multicoloured arc.
Rainbows caused by sunlight always appear in the section of sky directly opposite the sun.
In a "primary rainbow", the arc shows red on the outer part and violet on the inner side. This rainbow is caused by light being refracted while entering a droplet of water, then reflected inside on the back of the droplet and refracted again when leaving it.
In a double rainbow, a second arc is seen outside the primary arc, and has the order of its colours reversed, red facing toward the other one, in both rainbows. This second rainbow is caused by light reflecting twice inside water droplets.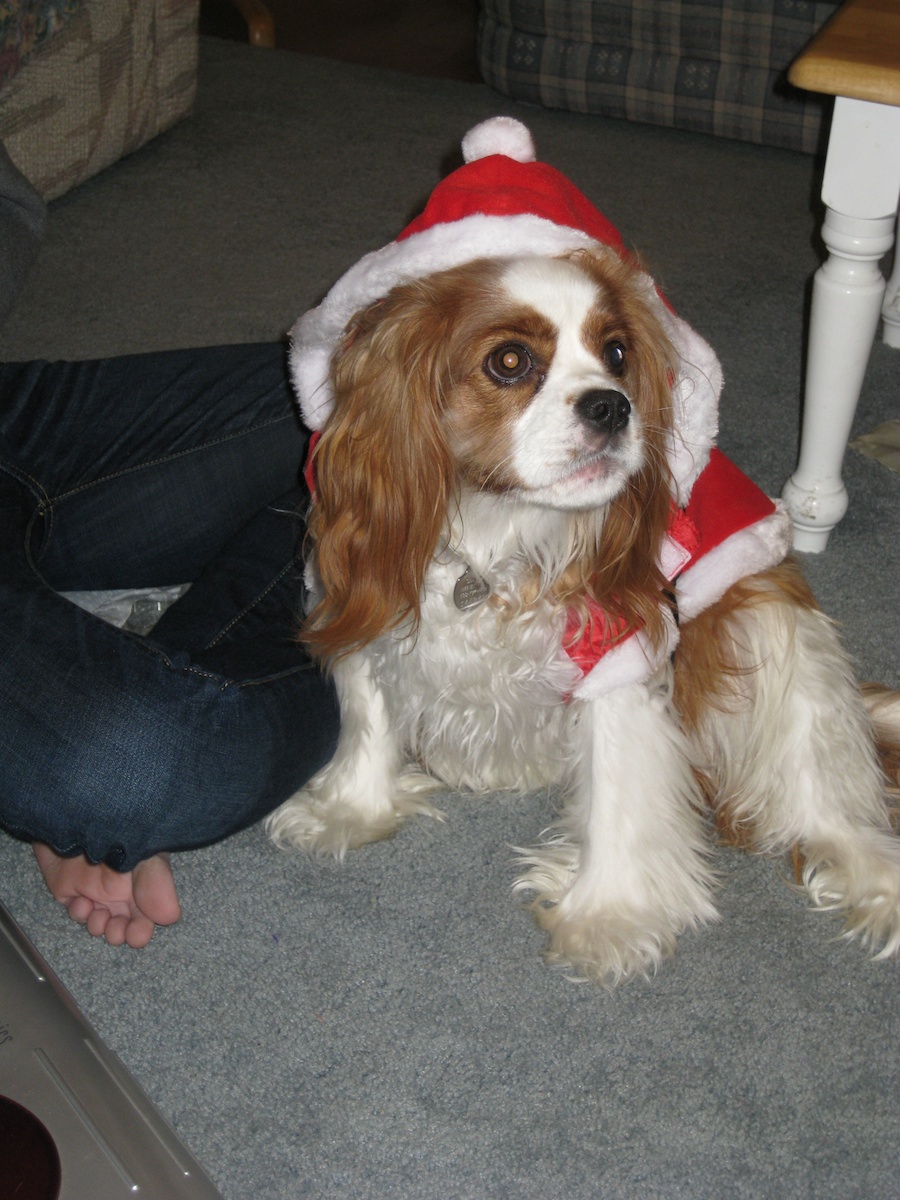 Jimmy is decorated for Christmas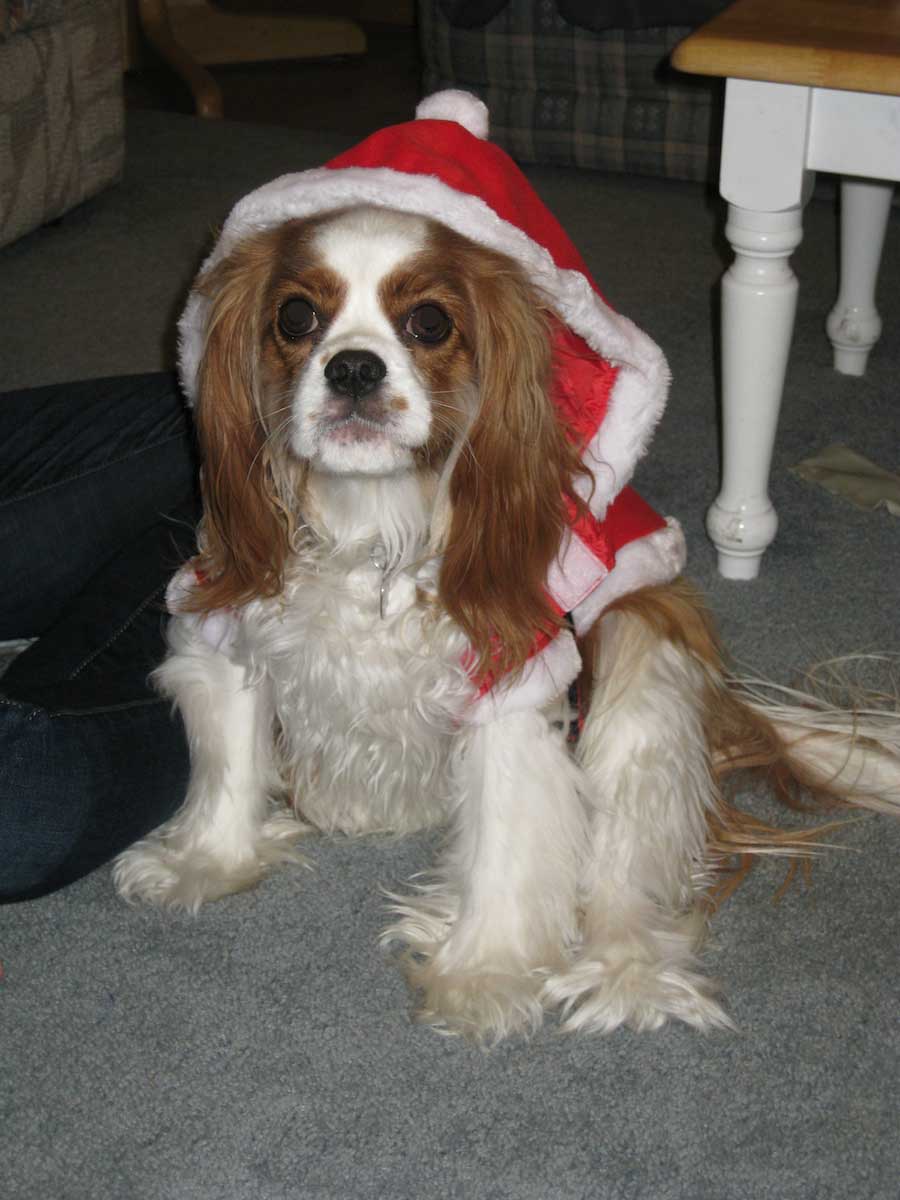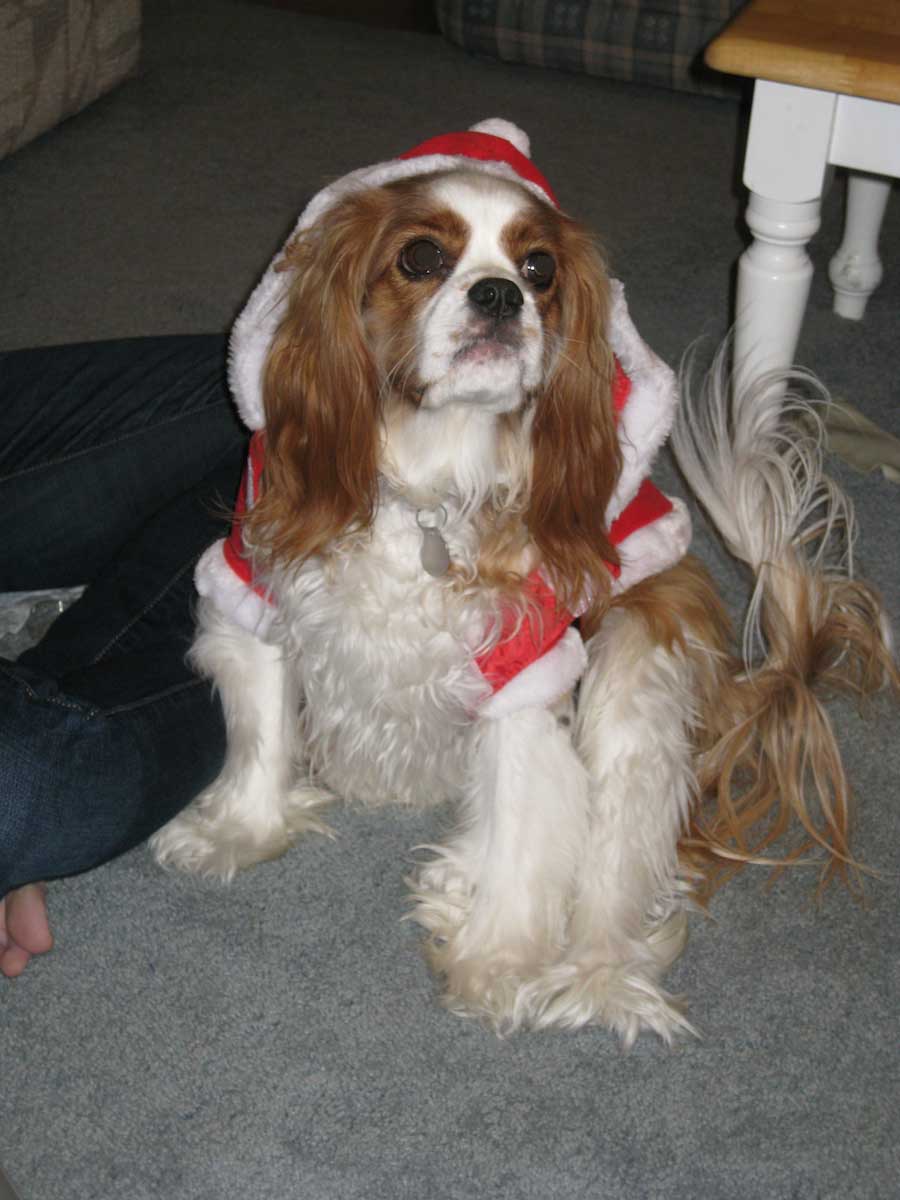 La Fondue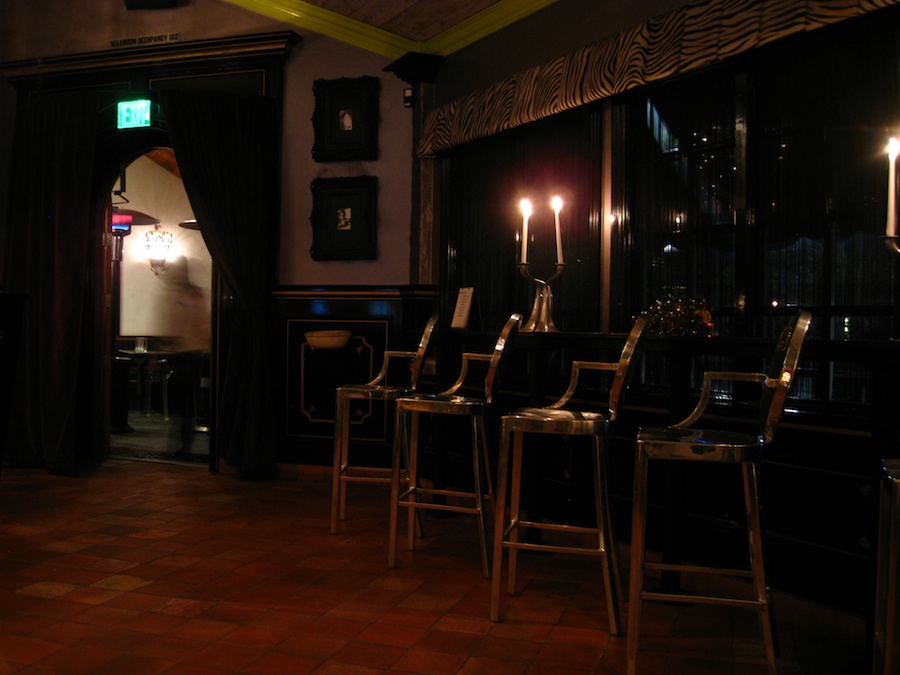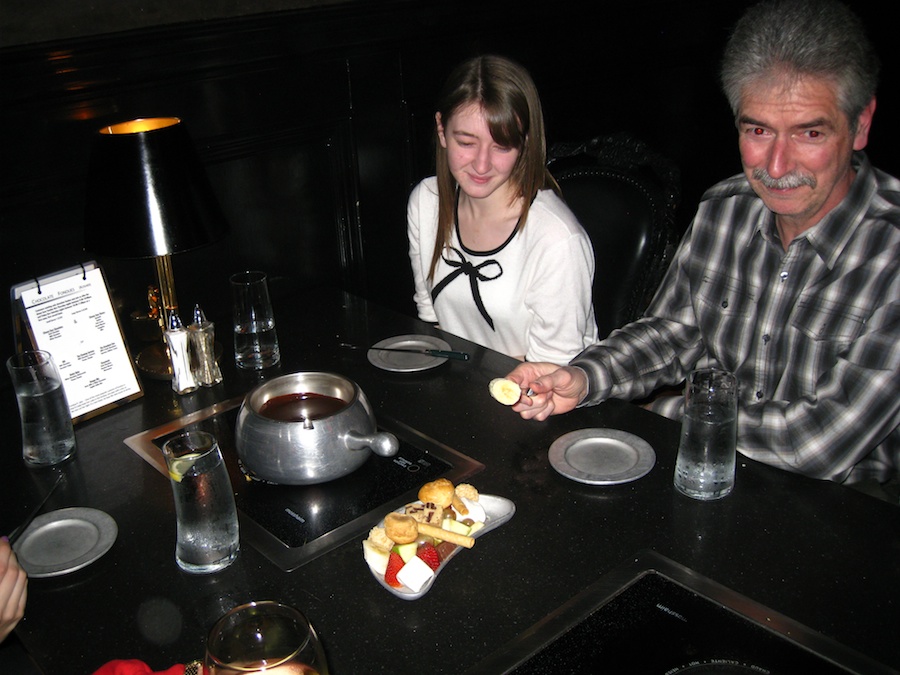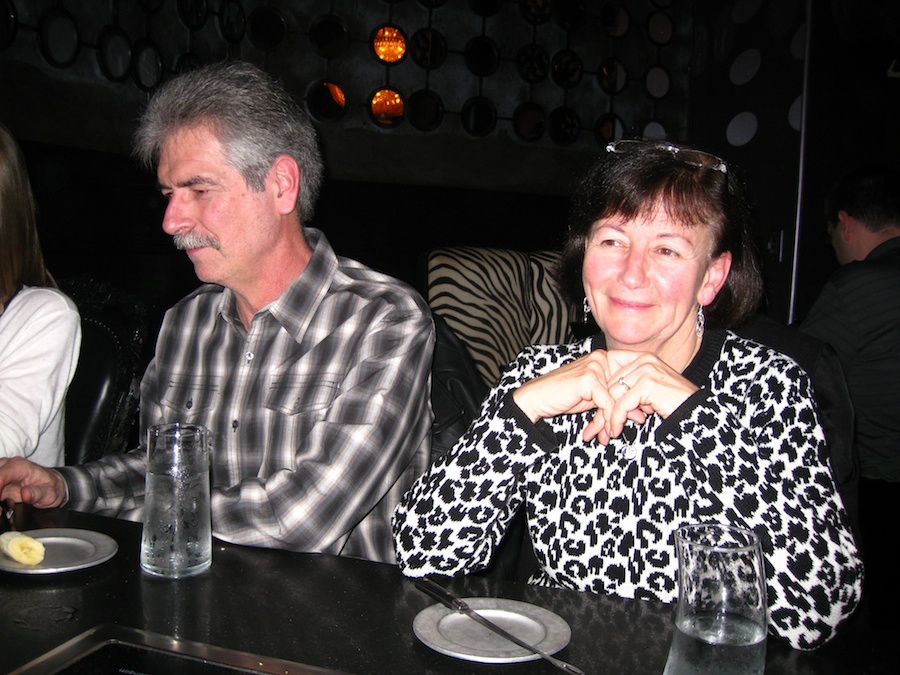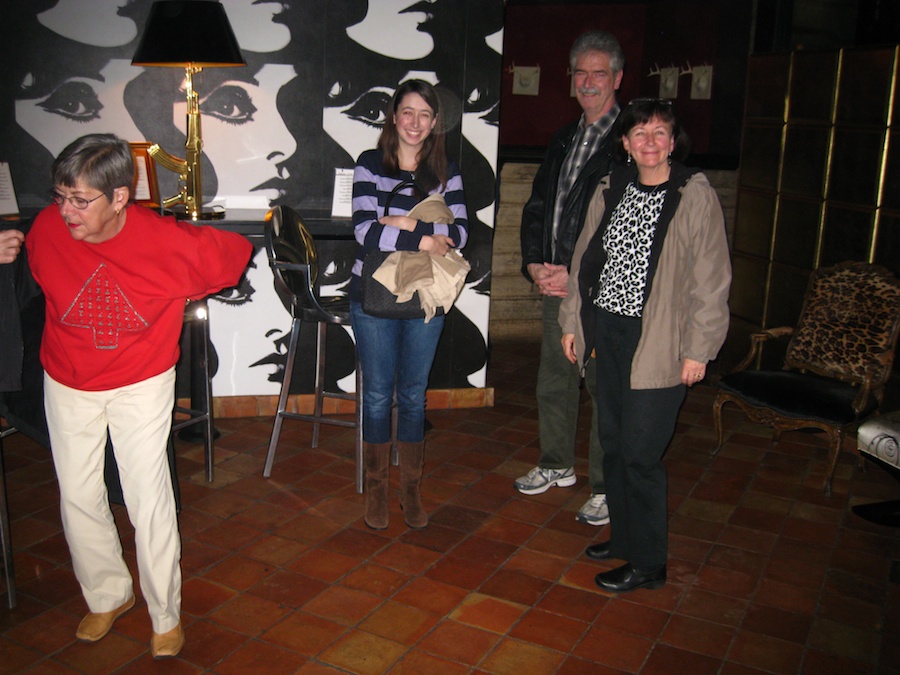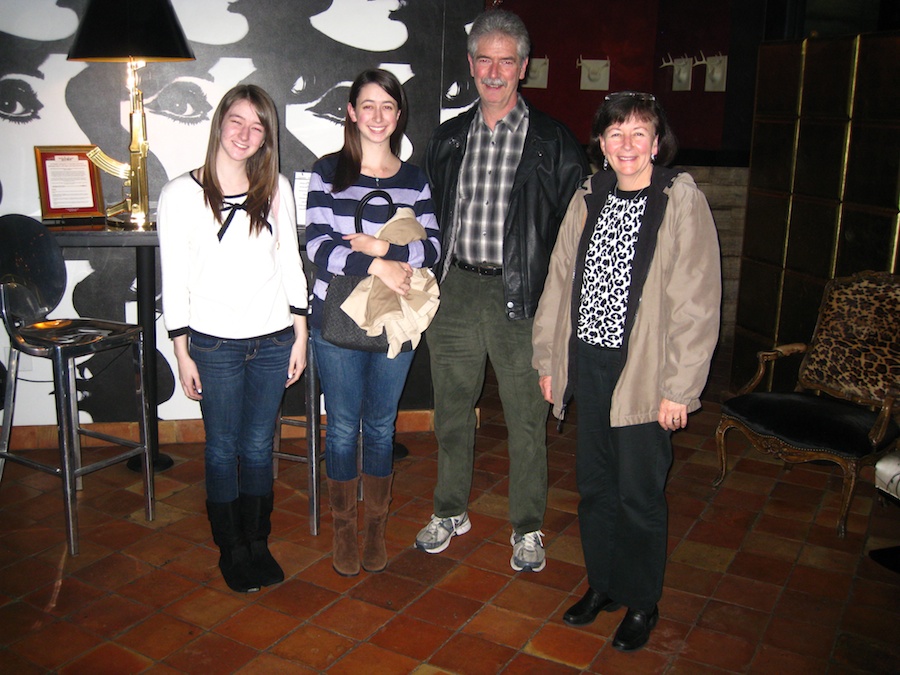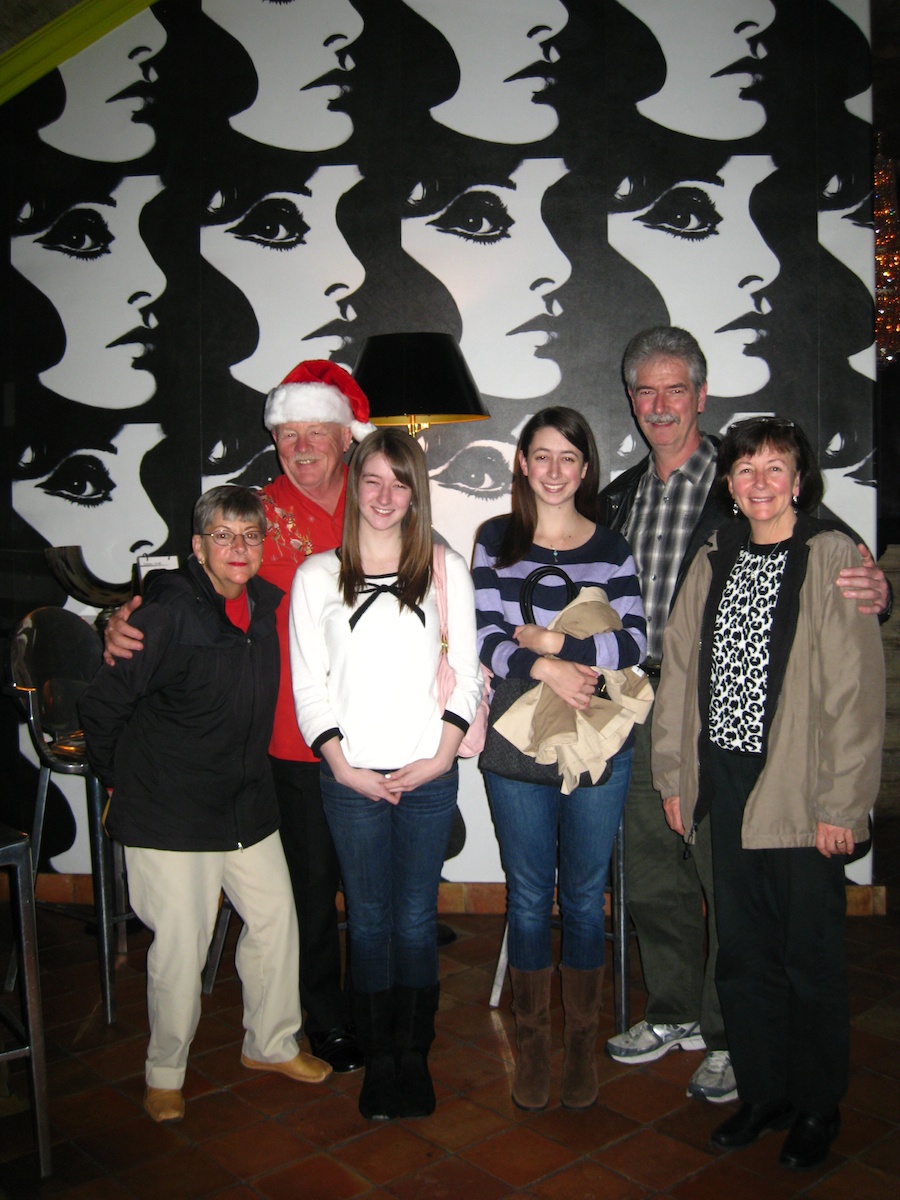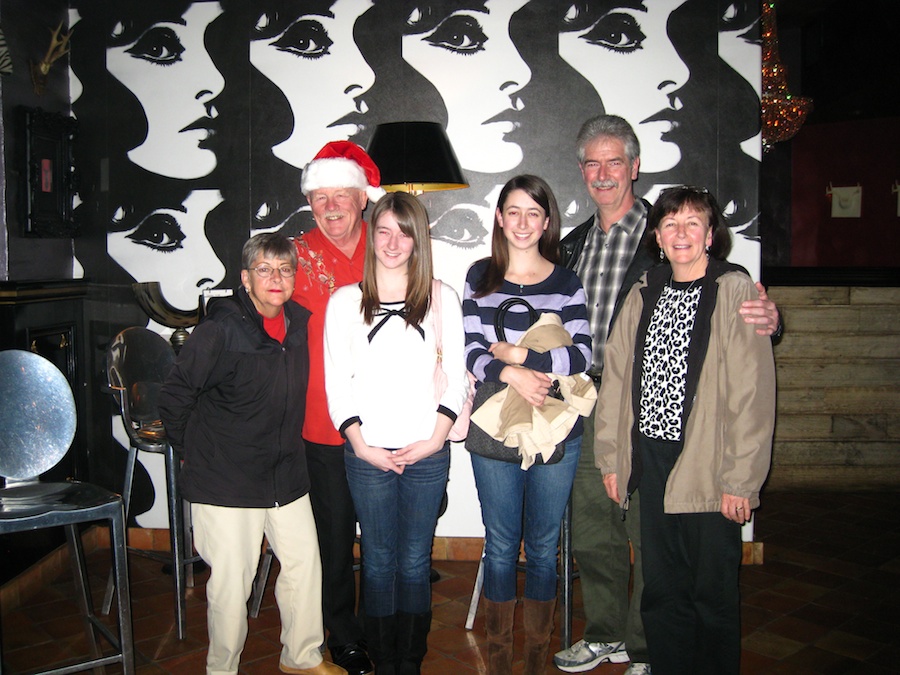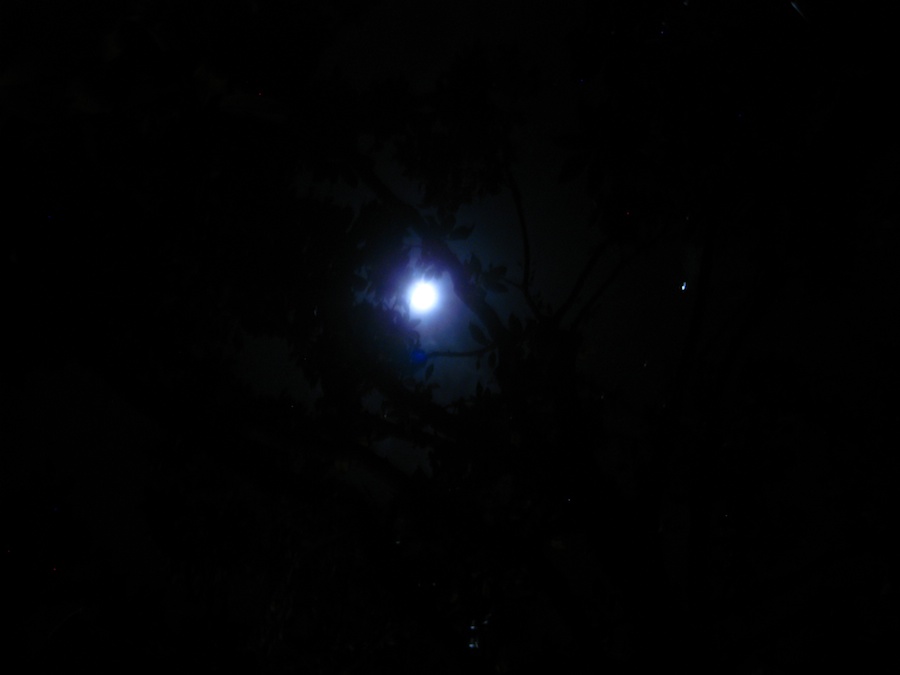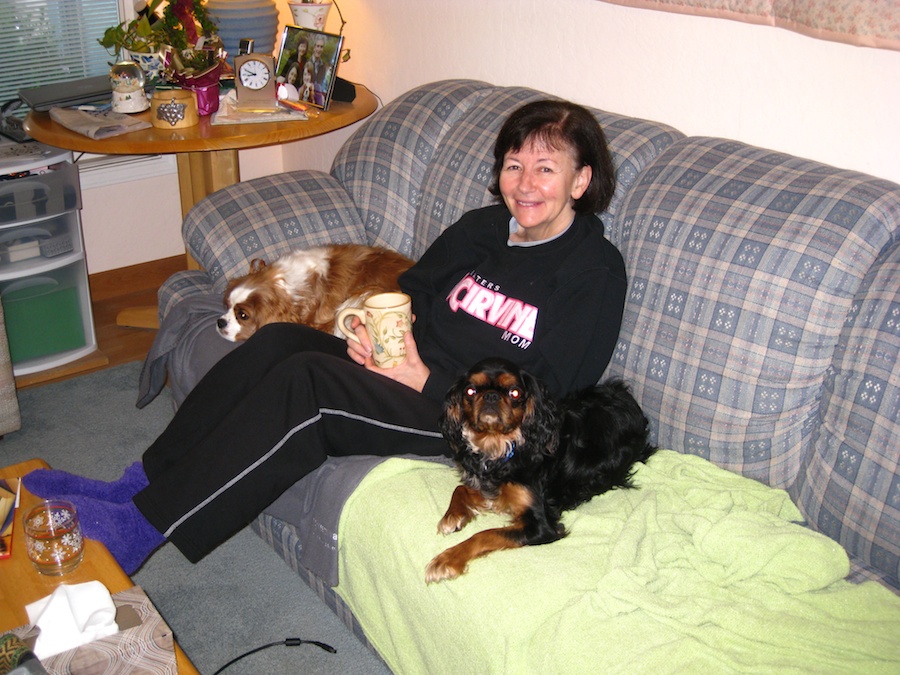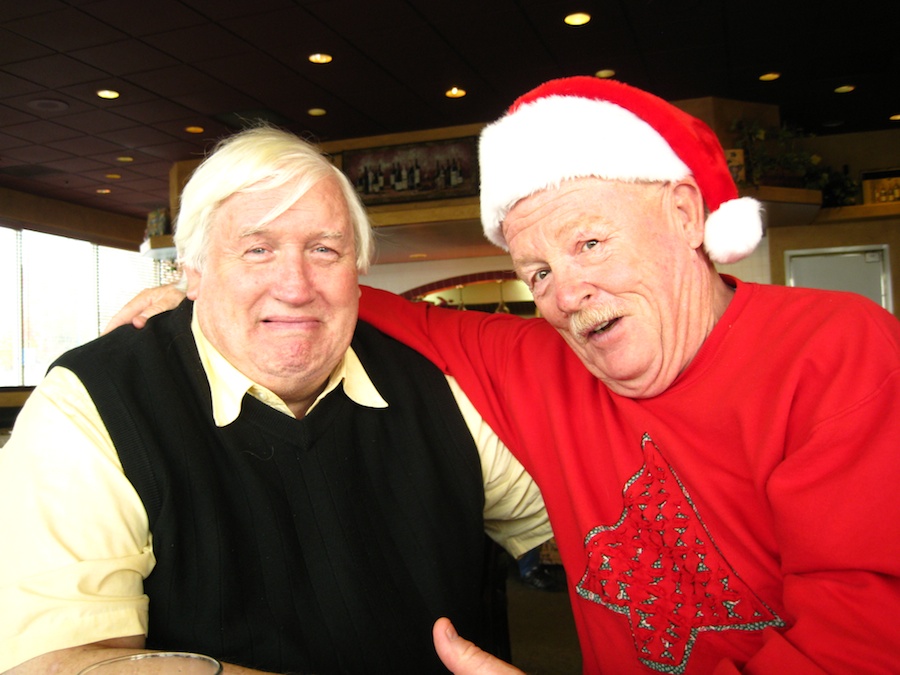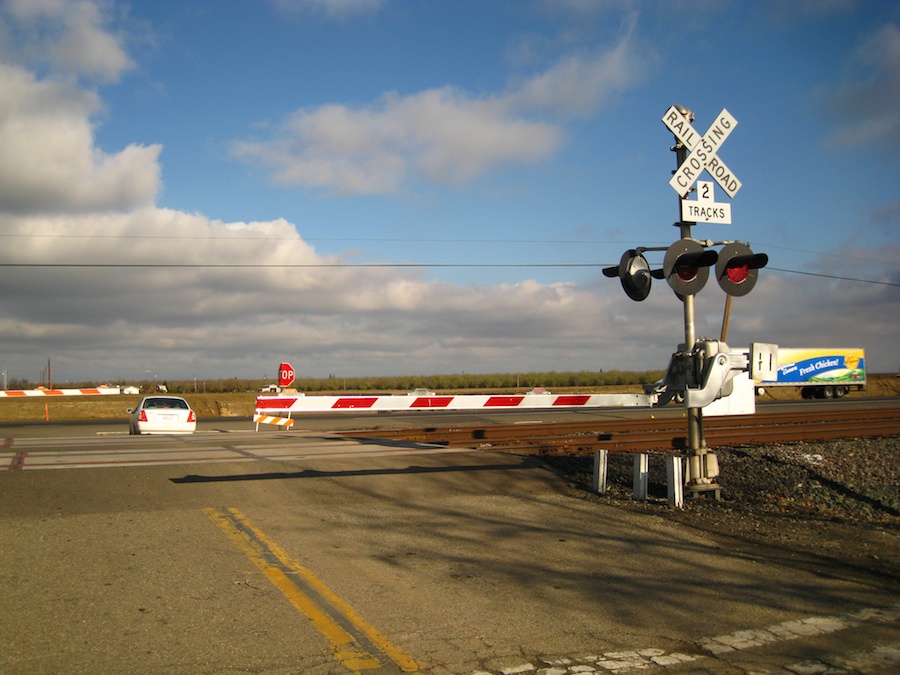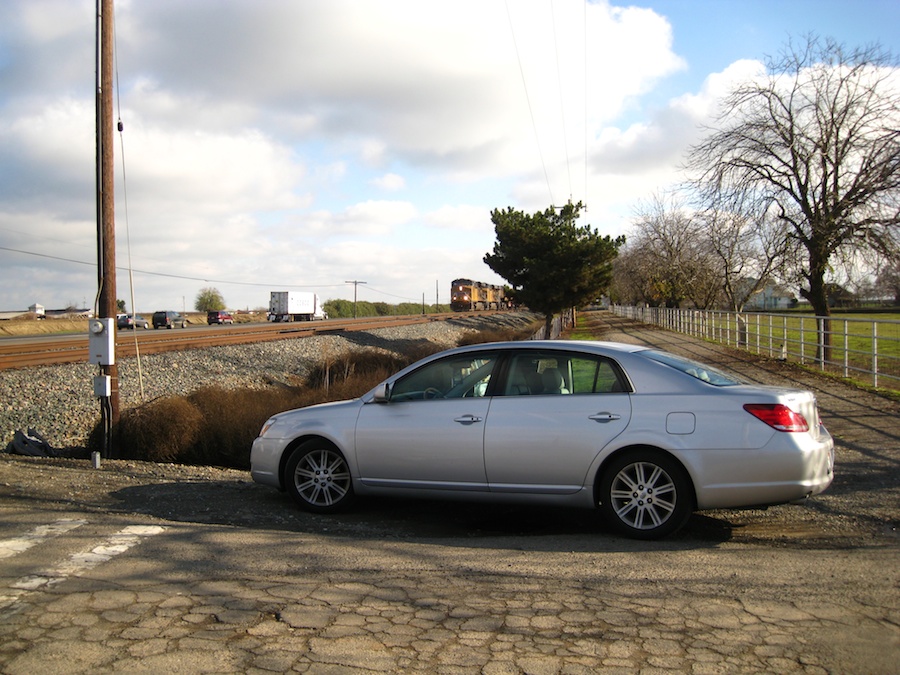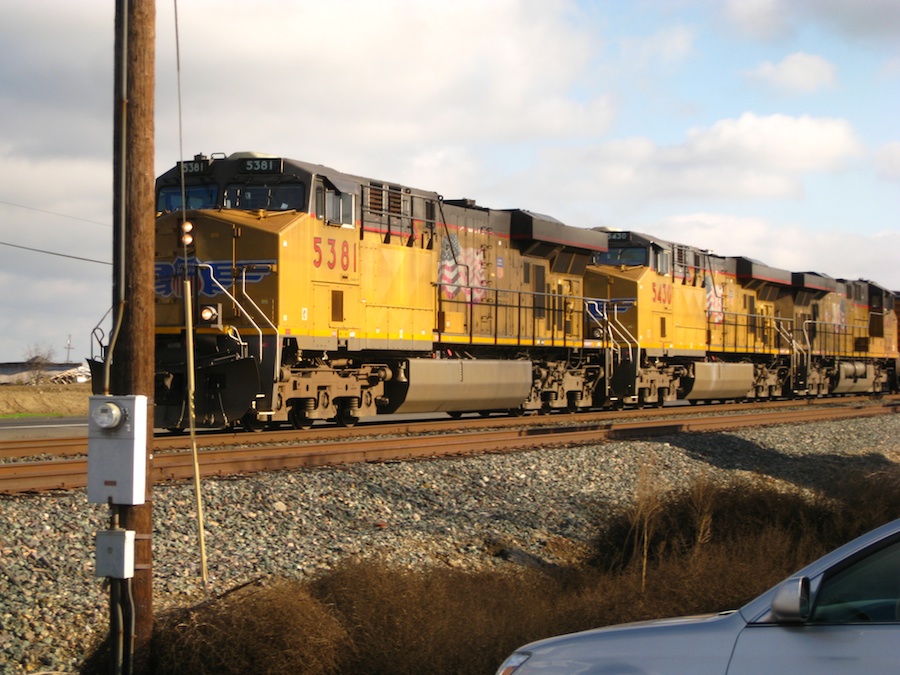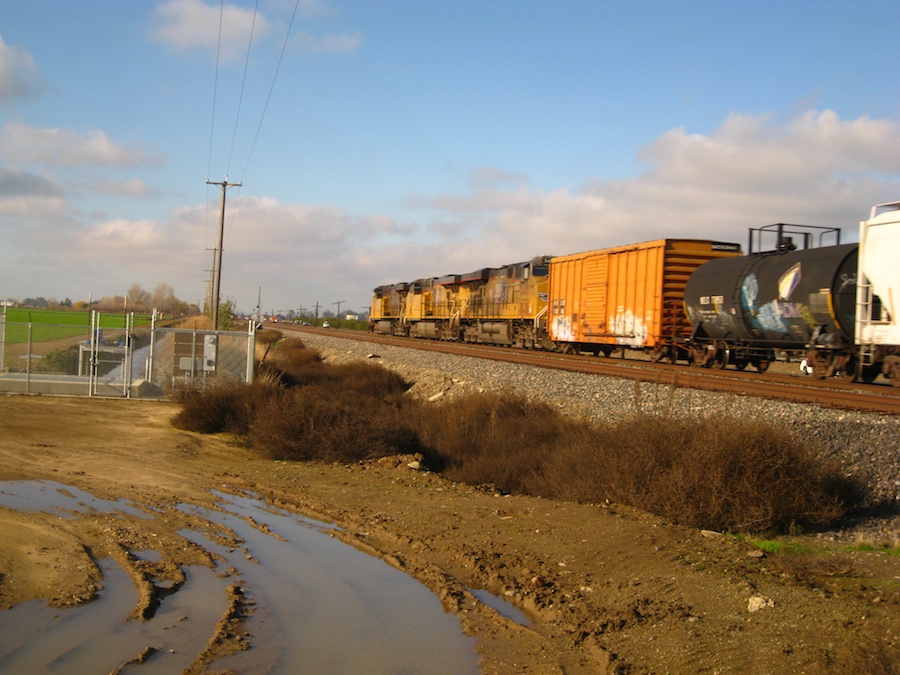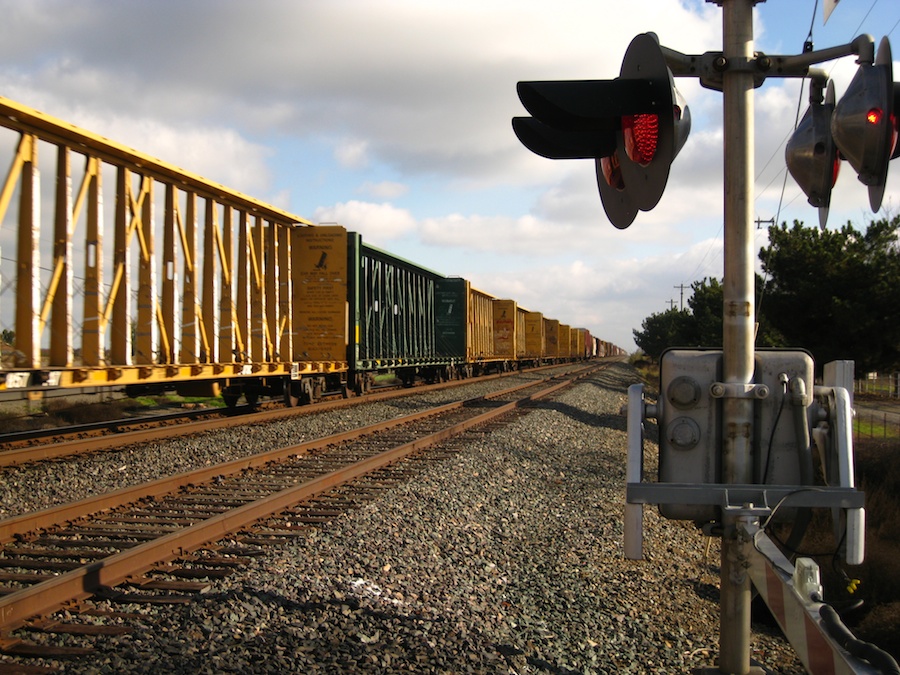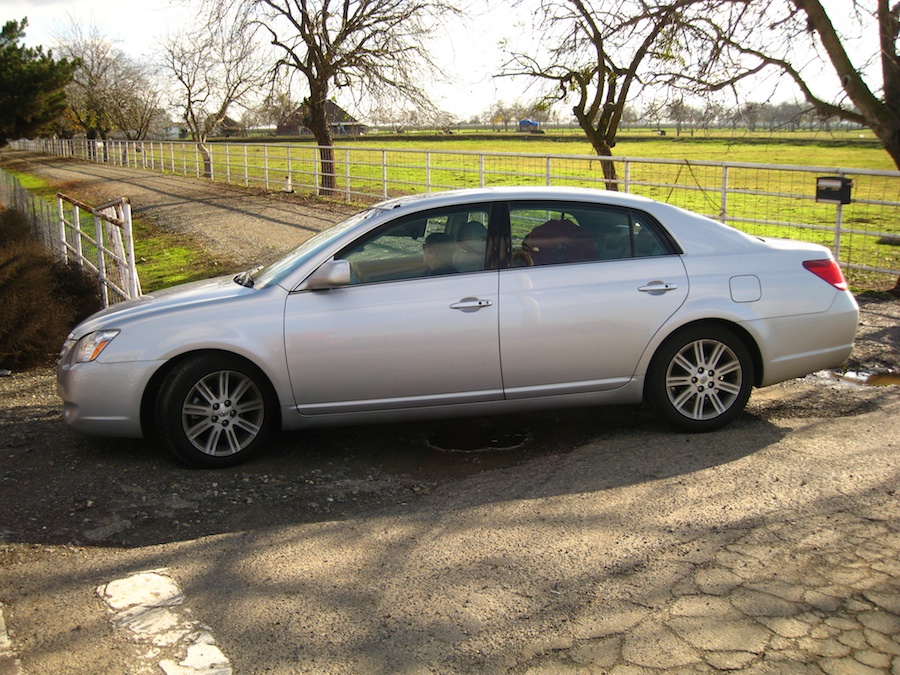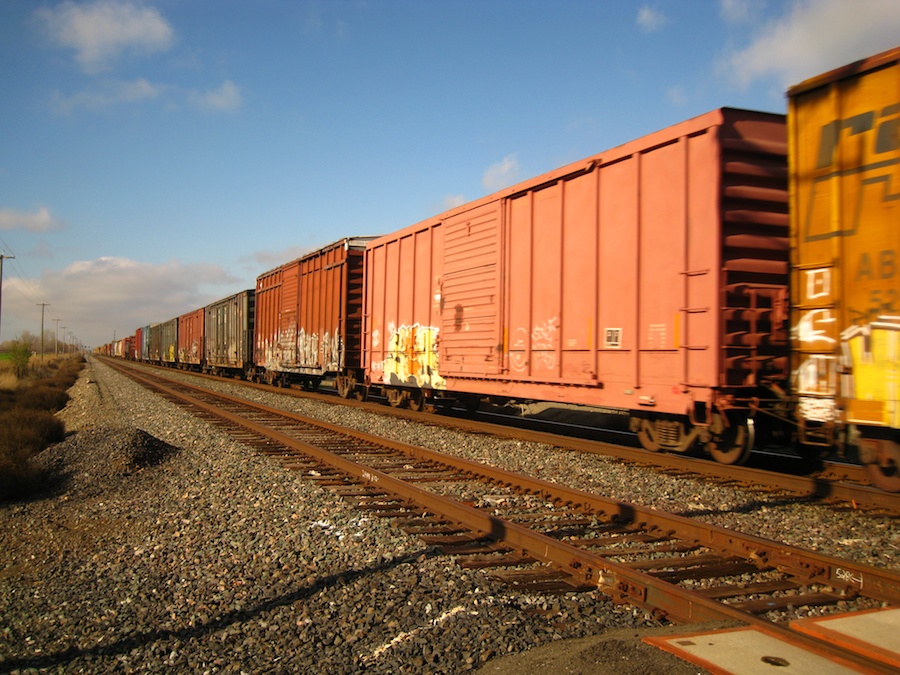 Grapevine here we come