Picture Of The Day February 2008
Sunset Sail in Lanai, Hawaii (2/25/2008)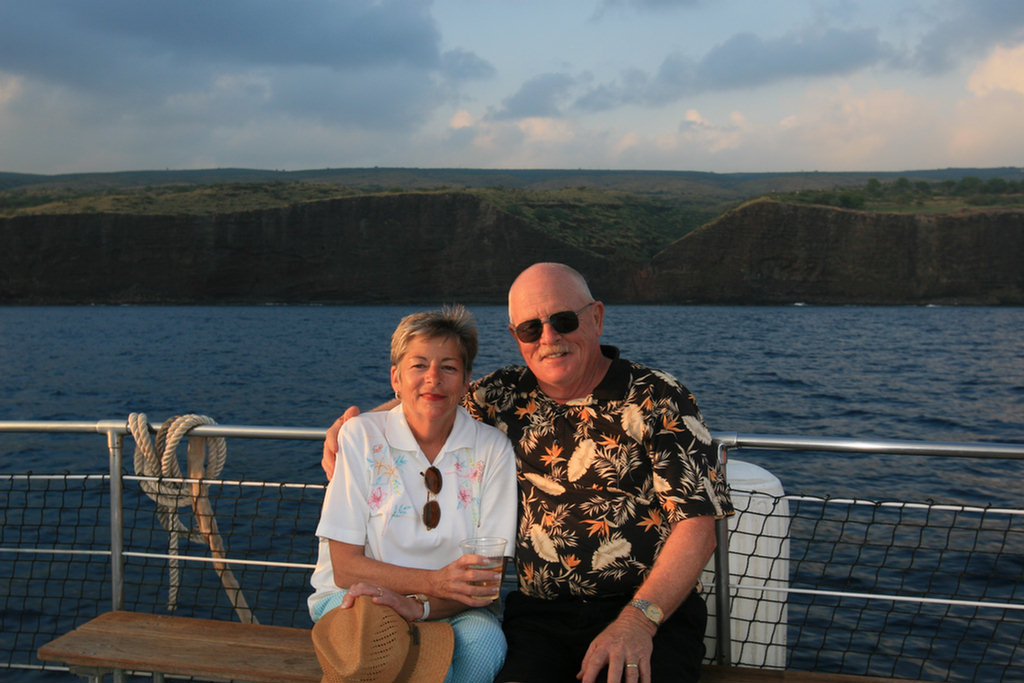 We again joined the Trilogy crew and went for an afternoon/pre-sunset sail and wow what a ride. Three hours of sailing the eastern side of Lanai under 1,000 foot sea cliffs with fingers crossed they decide not to slip into the sea! We could touch the dolphins and saw whales come up under the boat and were within 100 feet of us raising their tails into the air. We met Captain Ricky again and it was a great way to say goodbye to Lanai this time!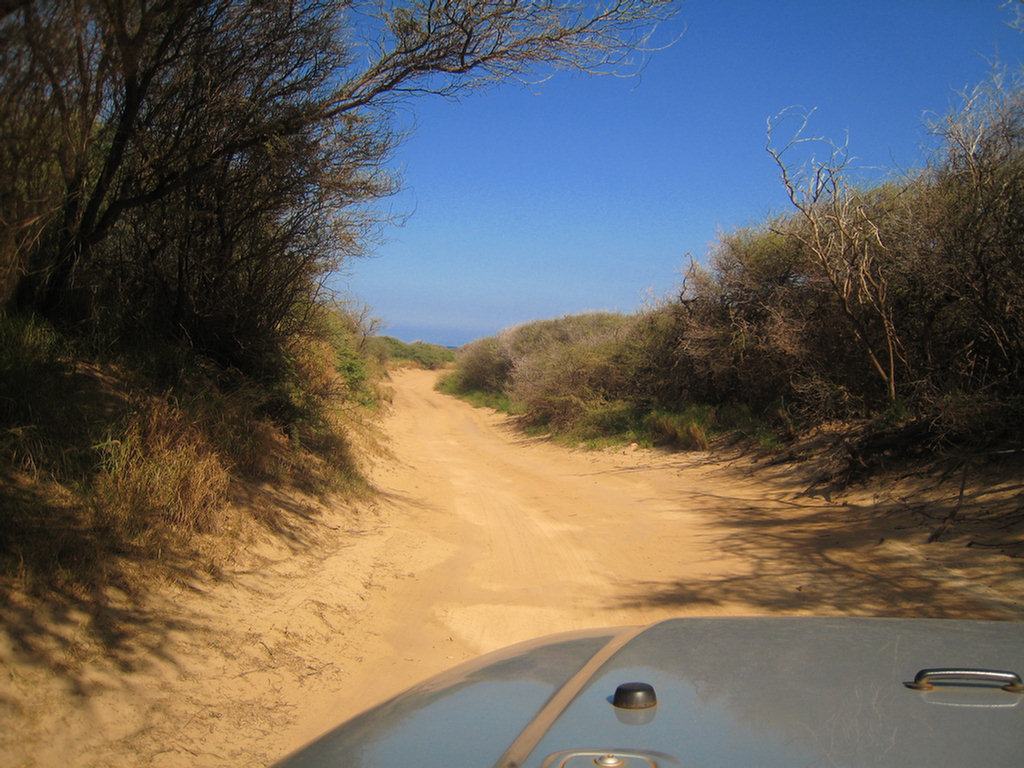 We took the jeep to "Ship Wreck Beach" on the northeastern side of the island where we cold see a hundred whales cavorting in the water just off the beach. Oh for the telephoto lens that day. The sand was soft so we didn't go too far out but it was an adventure!
Testing The Water Temperature (2/19/2008)

Yup! Ocean waves are faster the a person backing up in soft sand! We were walking on the beach and the wave was coming ashore and they met... the result was one-wet-grandma! Fanny first into the warm water. Sue took it in great stride laughing was she dripped back to the dry sand. A few minutes with her pants on a hot black lava rock and all was dry. There was only one other person on this two mile stretch of beach! We had a good laugh and a wonderful time
A Few Giggles At Dinner Time In Lanai (2/18/2008)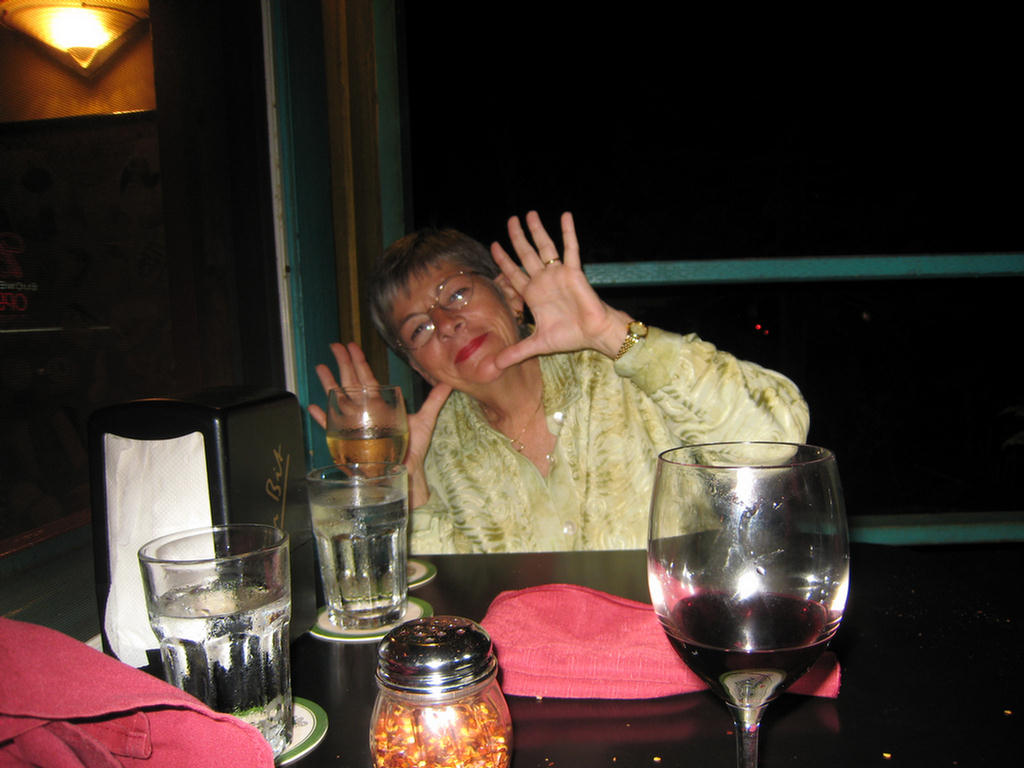 We ate at Pele's Other Garden... A delightful dining experience with many of the locals as well as hotel guests soaking up the friendship offered by the island. The food was delicious and the wine quite nice. Grandma Sue is feeling no pain right now and decided to wave at the came (with a little coaxing from Paul... who was waving at everything)!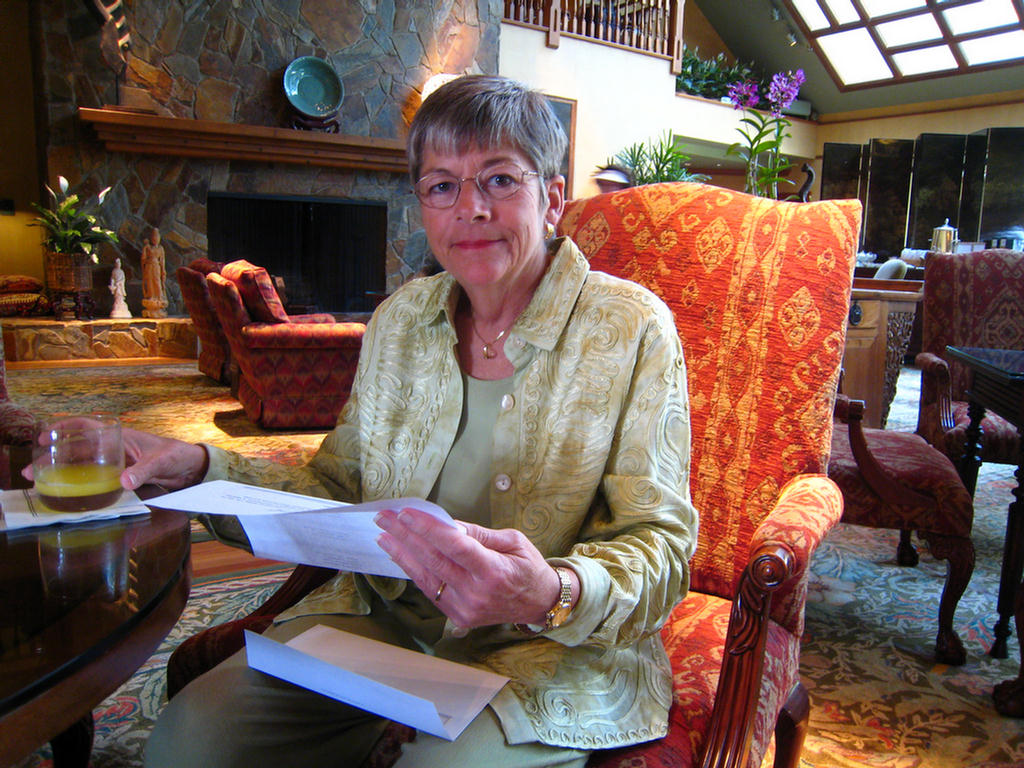 It was a easy flight from LA to Honolulu and a 25 minutes flight from Honolulu to Lanai. We were welcomed to the Lodge and offered a drink and a chance to sit in the great room while our baggage was moved into the suite. A delightful week lay ahead of us!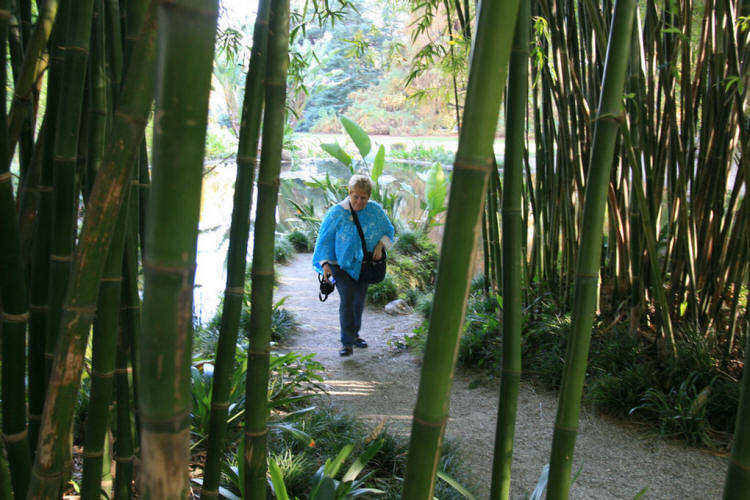 The bamboo is quite large down by the lily pond and Miss Carri got caught behind the bars! We had an enjoyable day at the library having high tea in the afternoon looking over the herb garden! We had a lot of fun at the Huntington Library And Botanical Gardens.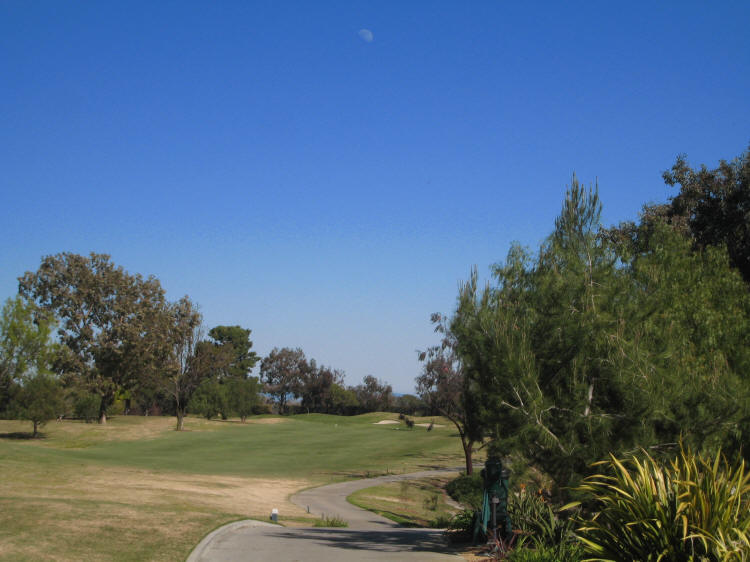 If you look carefully, you can see the moon up and shining in the middle of an afternoon round of golf on the 13th hole at Old Ranch. Come on driver, whack that ball and hit the moon!