Norton Simon Museum In Pasadena
Norton Winfred Simon (February 5, 1907-June 1, 1993), in the United States was a millionaire industrialist and philanthropist based in California. A significant art collector, he is the namesake of the Norton Simon Museum in Pasadena, California.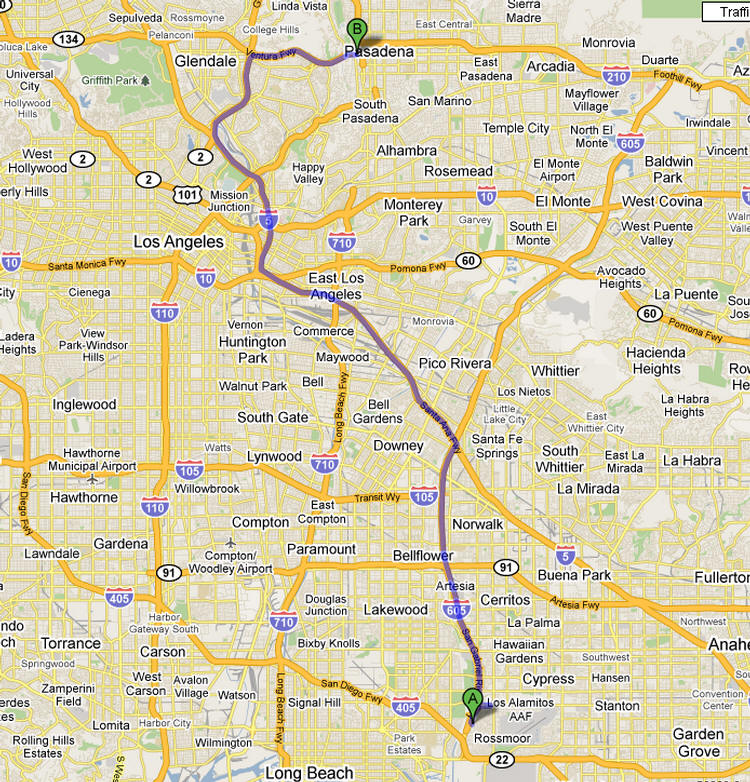 42 minutes away
Did you know? - As one of the first of his significant corporate moves, Simon sold Val Vita to Hunt's Foods in return for a controlling interest in the combined business. By 1943 he changed the company's name to Hunt's Foods, Inc. and ran it with strict cost-controls and an unorthodox approach to marketing. During and after World War II, Simon focused on product visibility.
Uncharacteristically for a food company at the time, he acquired full page advertisements in Vogue and Life magazines with full-color photos of Hunt's ketchup bottles and tomato sauce cans. His aggressive advertising ensured the company's slogan "Hunt for the best" was prominent. His marketing strategy worked, and by 1945 Hunt Foods became a household name and one of the largest food processing businesses on the West Coast. Hunt's is now part of ConAgra Foods, Inc..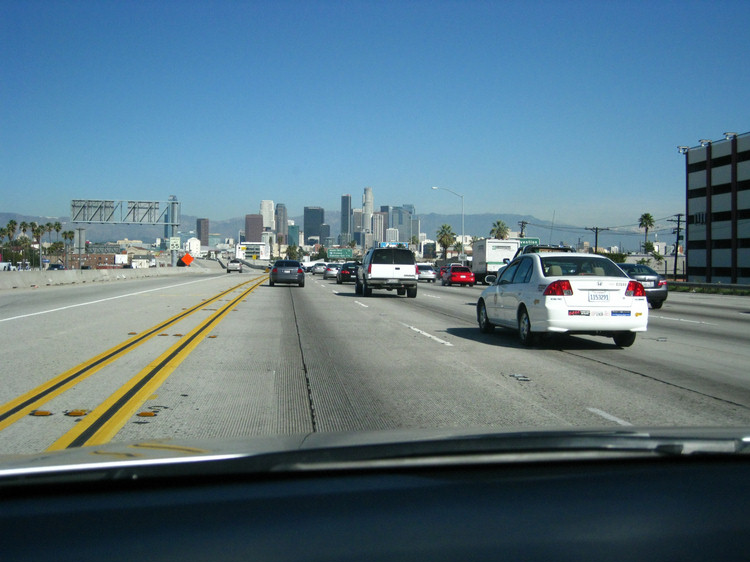 Traffic was not bad at all!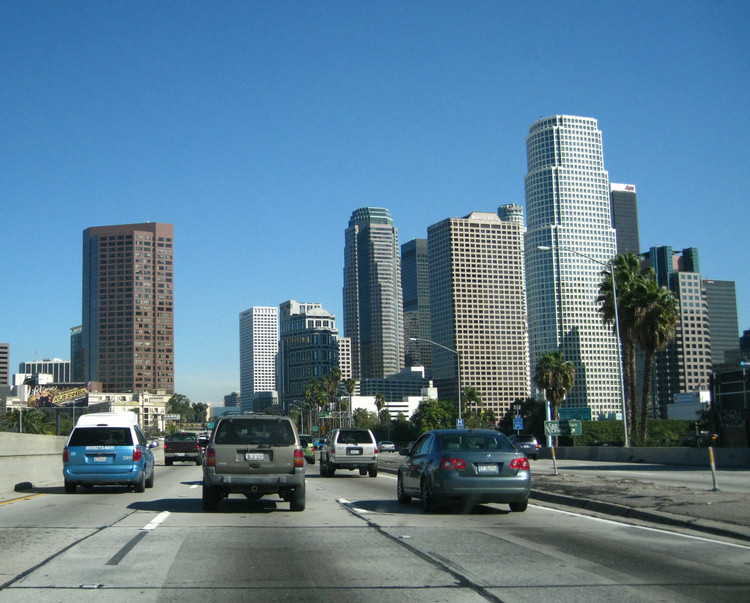 Downtown Los Angeles skyline
Did you know? - Downtown Los Angeles is the central business district of Los Angeles, California, United States, located close to the geographic center of the metropolitan area. The area features many of the city's major arts institutions and sports facilities, sightseeing opportunities, a variety of skyscrapers and associated large multinational corporations and an array of public art and unique shopping opportunities. Downtown is the hub of the city's freeway network and growing Metro rapid transit system.
Though Downtown is generally thought to be bounded by the Los Angeles River on the east, the Hollywood (101) Freeway to the north, the Santa Monica (10) Freeway on the south and the Harbor (110) Freeway on the west, some sources, including the Los Angeles Downtown News and Los Angeles Times, extend the area past the traditional boundary to include University Park and Exposition Park (encompassing the University of Southern California (USC) and Central City West neighborhoods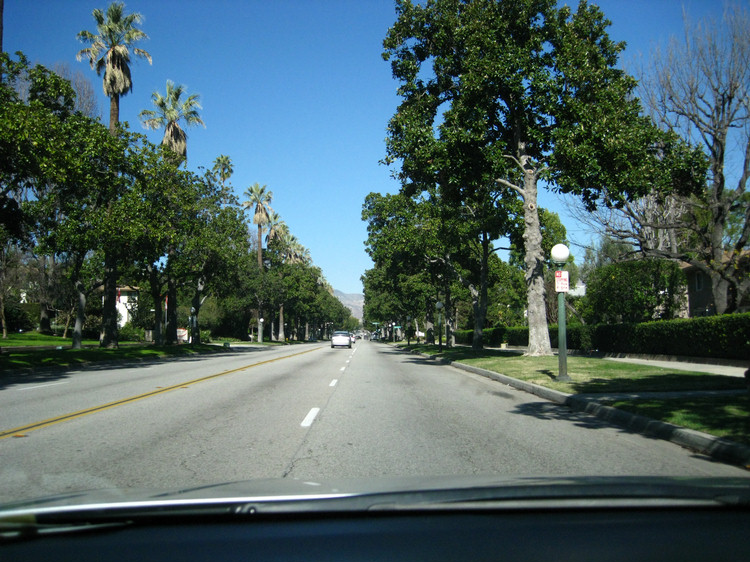 Orange Grove Blvd in Pasadena
Did you know? - Orange Grove Boulevard was originally intended to be the main north-south thoroughfare in the Indiana Colony, but increasing development at the Lake Vineyard settlement east of Fair Oaks Avenue led to the creation of a "village center" further east. In 1942, it was used as an alternate route for the Rose Parade to avoid an enemy attack.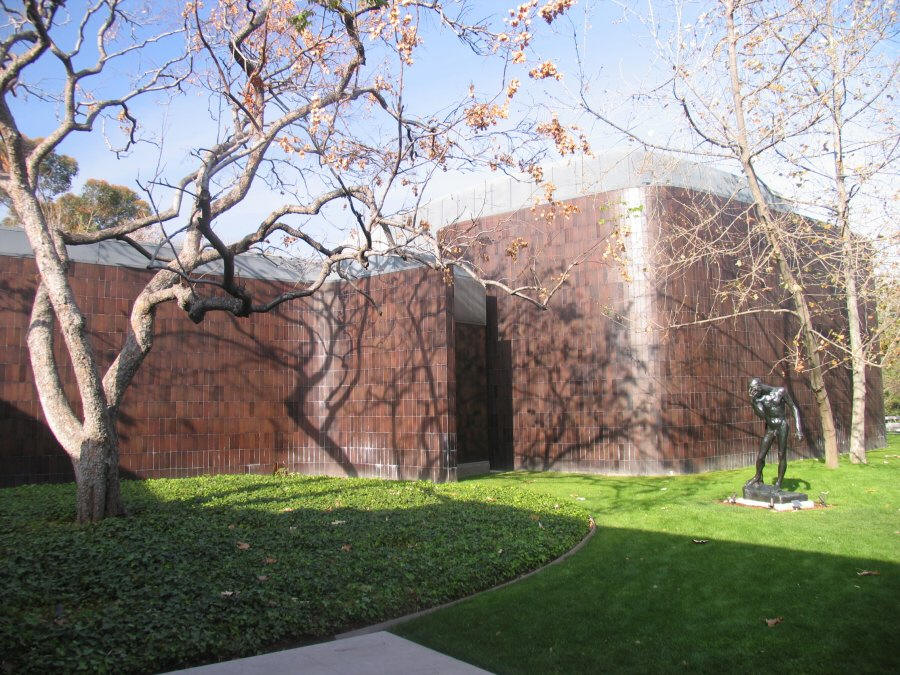 Subtle exterior
Did you know? - The Pasadena Art Museum was completed in 1969, designed by Pasadena architects Thornton Ladd and John Kelsey. The exterior is covered with 115,000 brown tiles made by Edith Heath.[1] In the early 1970s, due to an ambitious schedule of progressive art exhibits and a new building project, the museum began to experience extreme financial hardships.
Starting in mid-1960s, industrialist Norton Simon rose to become one of the pre-eminent art collectors in the world; by the 1970s he was searching for a permanent location for his growing collection of over 4,000 objects. In 1974, the museum and Simon came to an agreement: Simon absorbed the museum's debts and became responsible for the collection and building projects; In return the museum was renamed the Norton Simon Museum.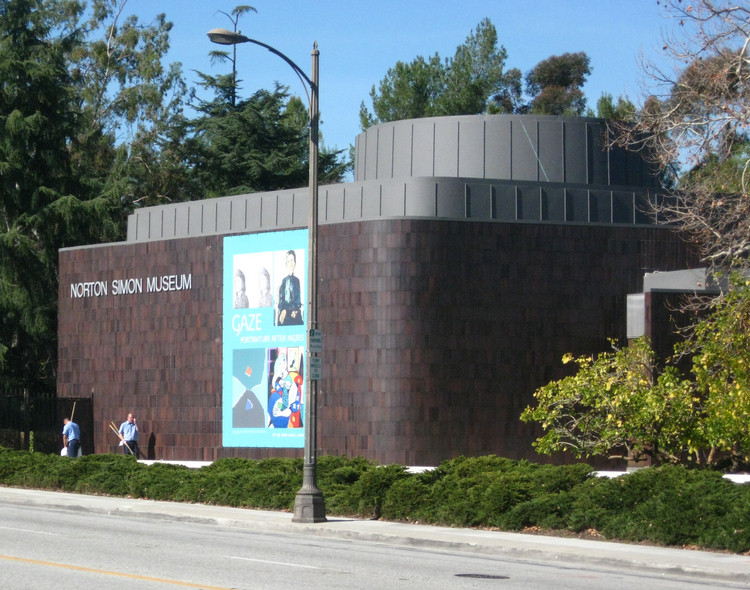 Directly across of the Pasadena Elks where we stopped for a pre-museum glass of wine!!
Did you know? - This old building is the perfect setting for the Pasadena Elks Lodge #672. The building built in 1911 for Pasadena Lodge. Home of NBC TV on new years day each year.
We Enter The Museum Through A Great Entrance Way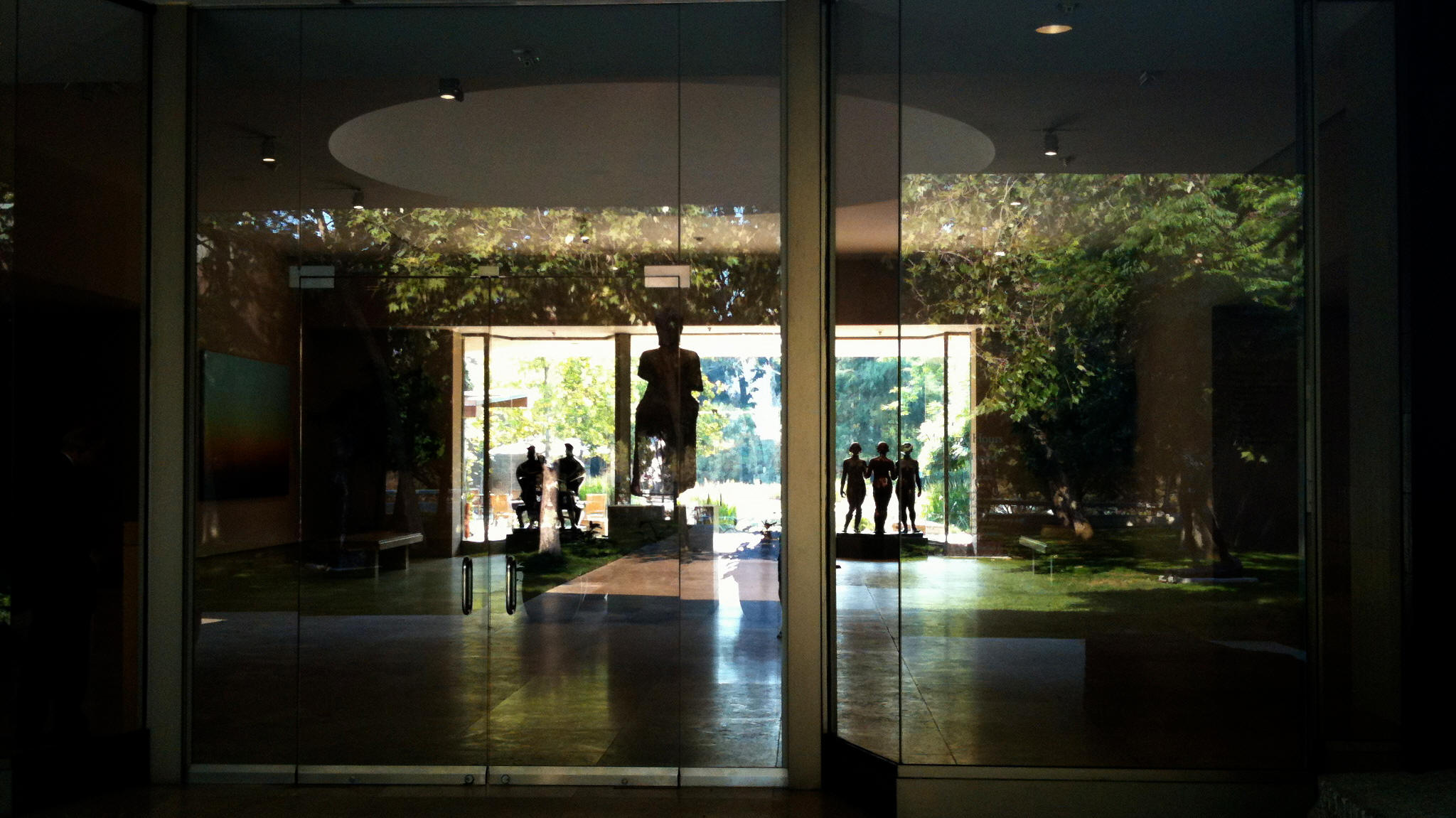 Beautiful entrance into the rather massive display halls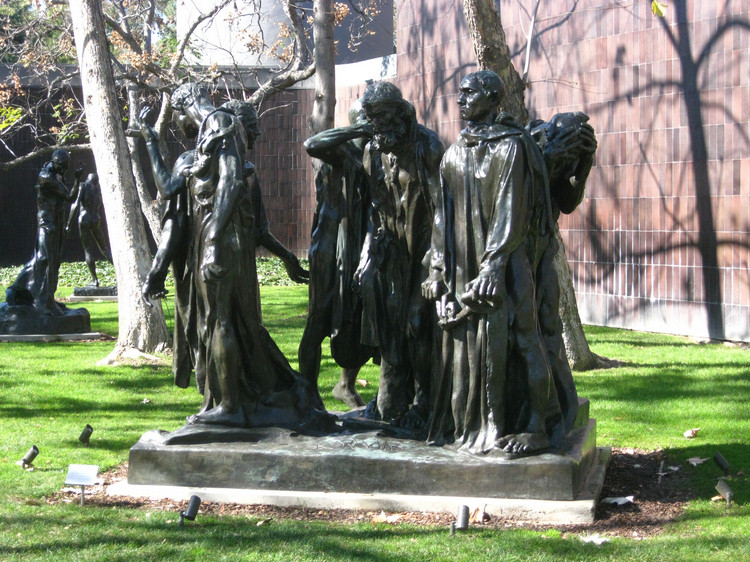 Statuary was everywhere
Did you know? - A statue is a sculpture in the round representing a person or persons, an animal, or an event, normally full-length, as opposed to a bust, and at least close to life-size, or larger. Its primary concern is representational.
The definition of a statue is not always clear-cut; sculptures of a person on a horse, called Equestrian statues, are certainly included, and in many cases, such as a Madonna and Child or a Pietà, a sculpture of two people will also be. A small statue, usually small enough to be picked up, is called a statuette or Figurine

We first walked around their outdoor displays

No caption allowed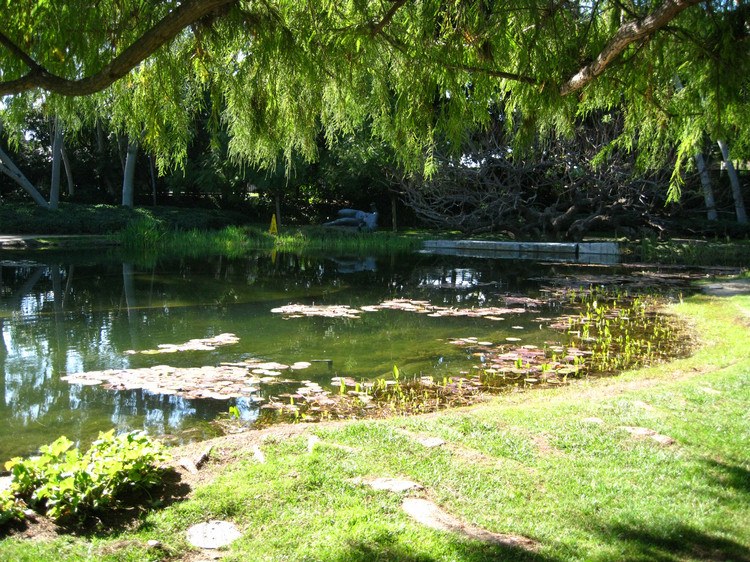 Everything was green thank to the recent rain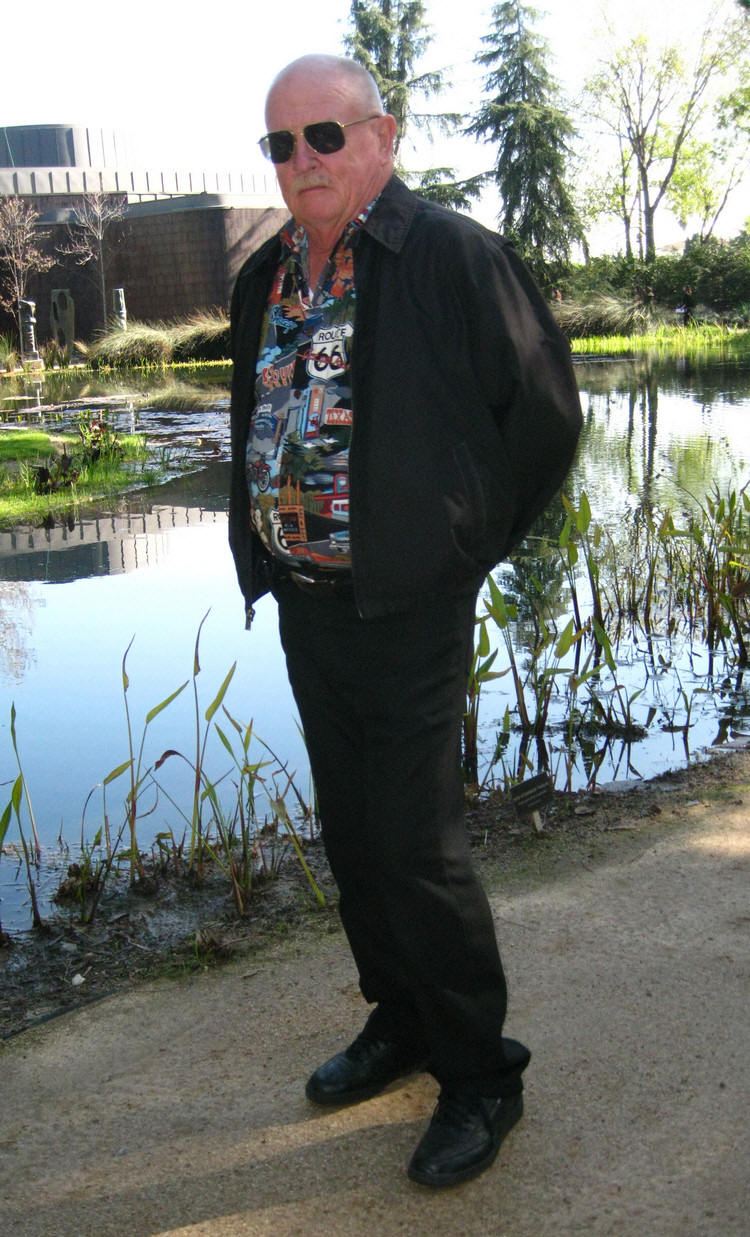 "Are you sure we can't go back and study the statue a little more?"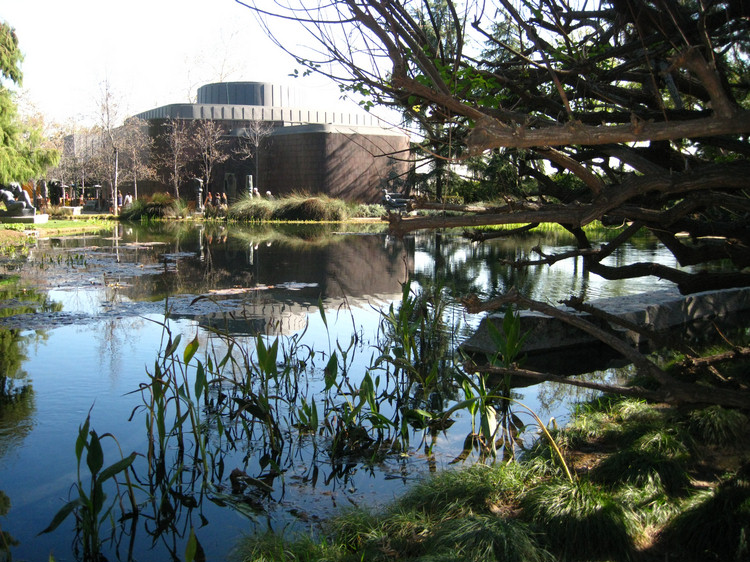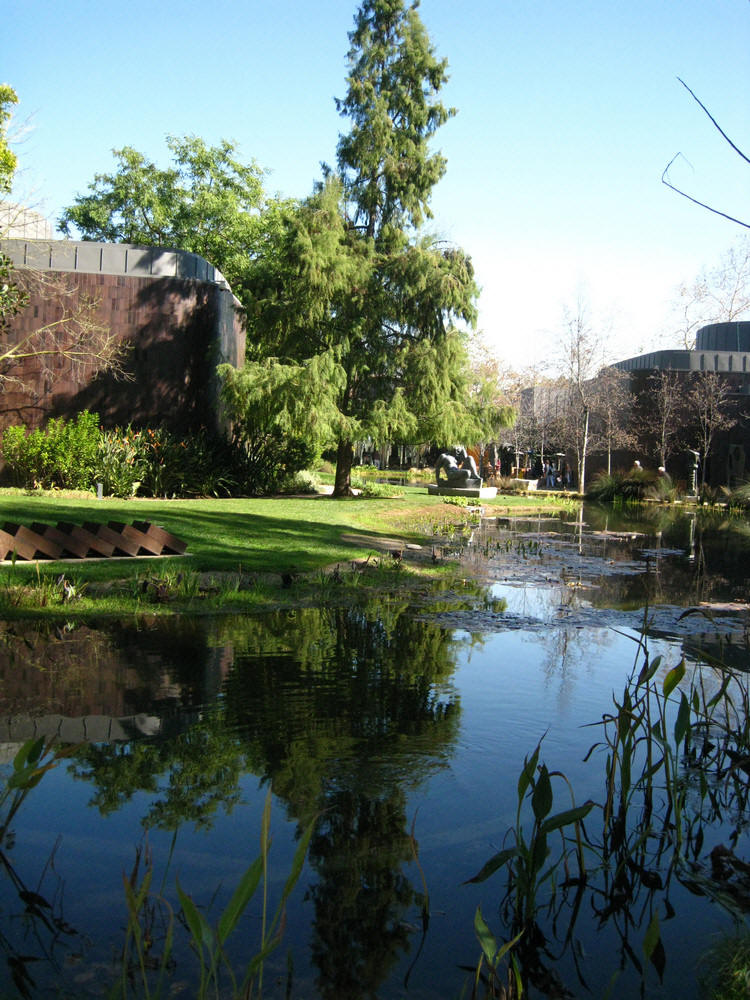 Inside The Museum Is Hugh!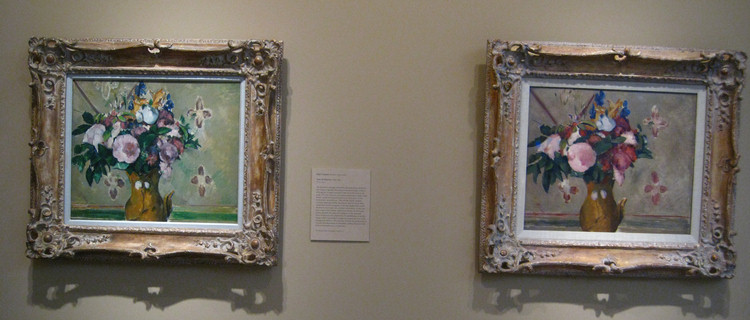 A painting of a painting several decades separated

Van Gogh's last painting
Did you know? - Vincent Willem van Gogh (30 March 1853 – 29 July 1890) was a Dutch Post-Impressionist painter whose work had a far-reaching influence on 20th century art for its vivid colors and emotional impact. He suffered from anxiety and increasingly frequent bouts of mental illness throughout his life, and died largely unknown, at the age of 37, from a self-inflicted gunshot wound.
Little appreciated during his lifetime, his fame grew in the years after his death. Today, he is widely regarded as one of history's greatest painters and an important contributor to the foundations of modern art. Van Gogh did not begin painting until his late twenties, and most of his best-known works were produced during his final two years. He produced more than 2,000 artworks, consisting of around 900 paintings and 1,100 drawings and sketches. Although he was little known during his lifetime, his work was a strong influence on the Modernist art that followed. Today many of his pieces—including his numerous self portraits, landscapes, portraits and sunflowers—are among the world's most recognizable and expensive works of art.

Ah... OK?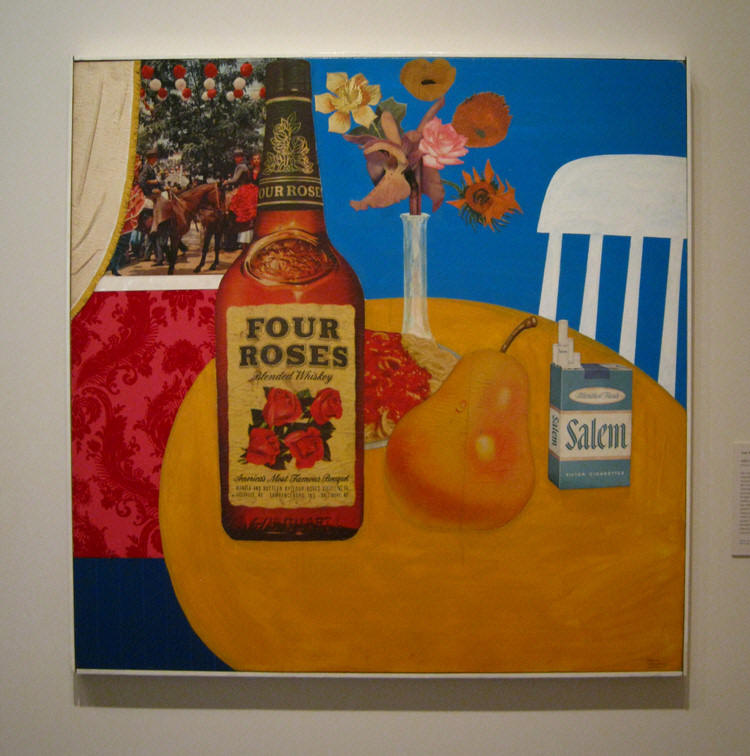 Paul's favorite
Did you know? - Four Roses is a bourbon whiskey brand owned by the Kirin Brewery Company, Ltd. of Japan and was established in 1888. The trademark was probably named for company founder Rufus Mathewson Rose, his brother Origen, and their two sons although it is somewhat unclear, as several different stories are told about where the name Four Roses comes from. The Lawrenceburg, Kentucky distillery was built in 1910 in Spanish Mission-style architecture and is listed on the National Register of Historic Places.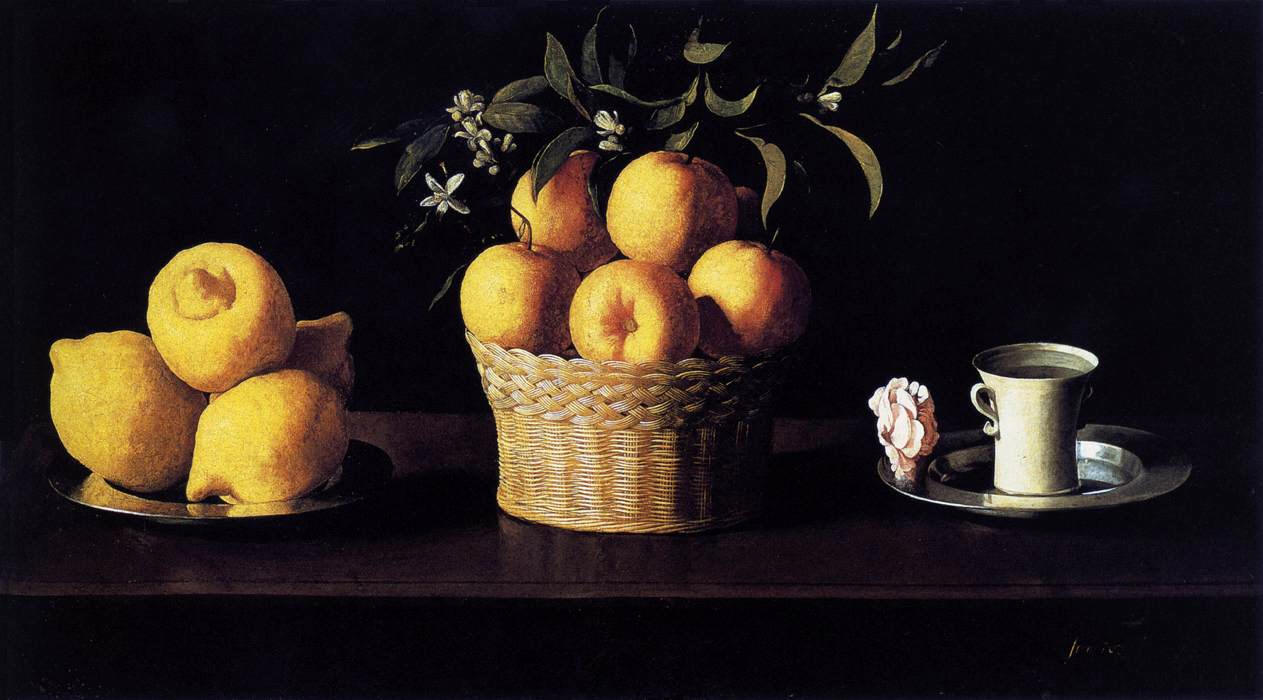 Still-life with Lemons, Oranges and Rose

Hugh rooms to sit back an enjoy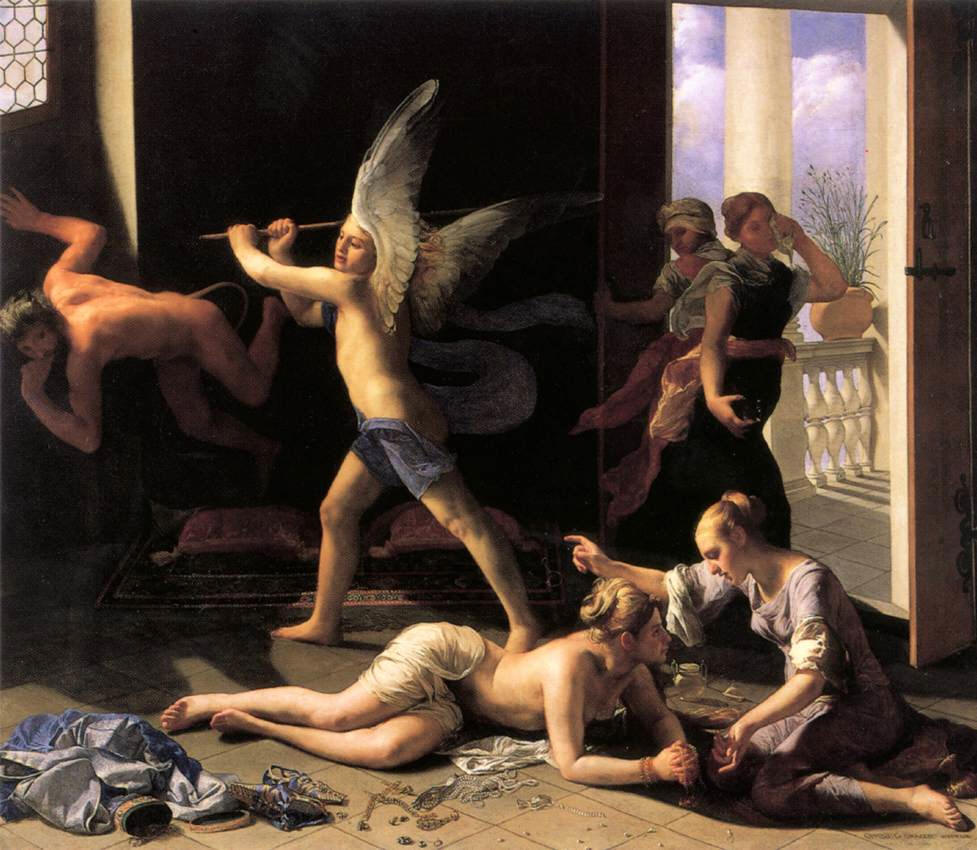 Martha Rebuking Mary for her Vanity, by Guido Cagnacci (Italian, 1601-1663)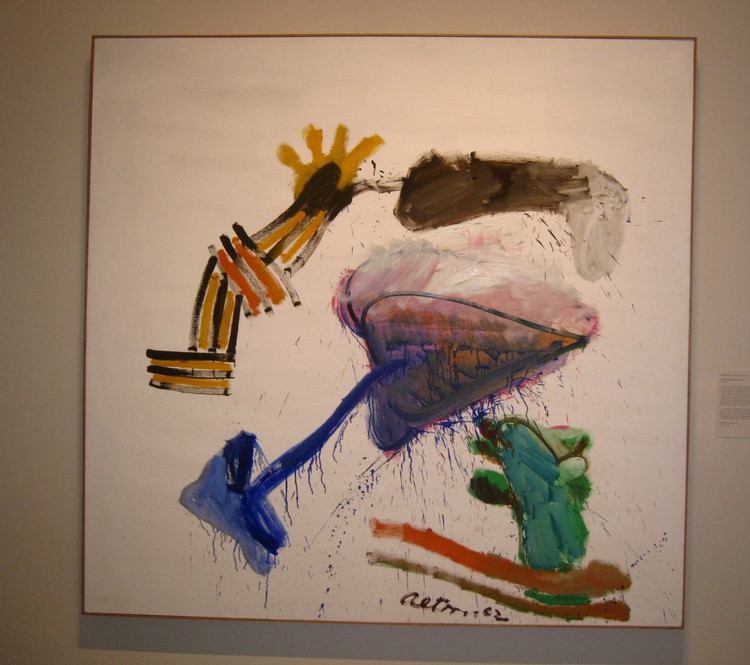 Splat... It is supposed to be a fun park
John Altoon, American, 1925-1969 Oil on canvas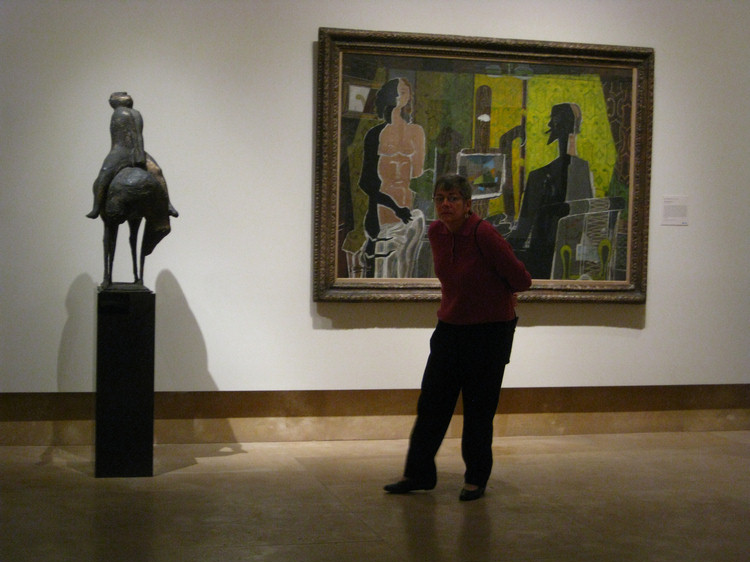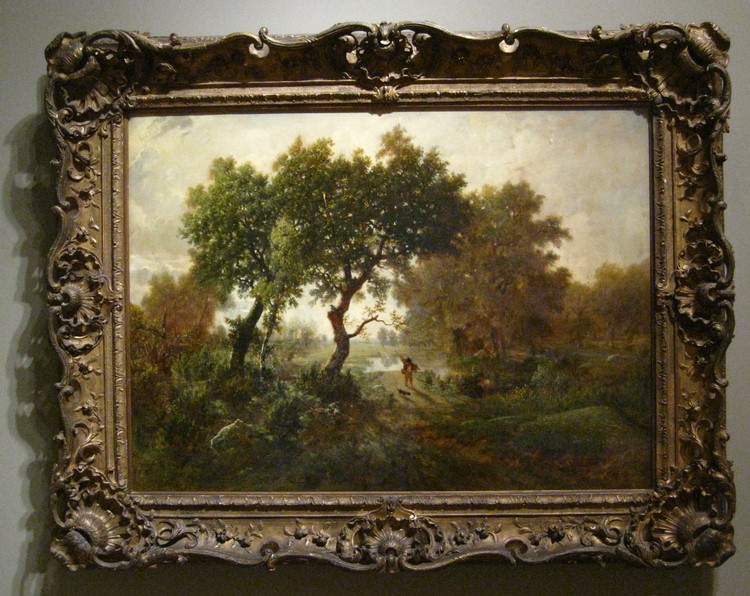 We will go downstairs

David slays Goliath
Did you know? - The account of the battle between David and Goliath is given in 1 Samuel, chapter 17:
Saul and the Israelites are facing the Philistines at the Valley of Elah. Twice a day for forty days Goliath, the champion of the Philistines, comes out between the lines and challenges the Israelites to send out a champion of their own to decide the outcome in single combat, but Saul and all the Israelites are afraid. David is present, bringing food for his elder brothers. When told that Saul has promised to reward any man who will defeat the Philistine champion, David declares he is not afraid. Saul reluctantly agrees and offers his armor, which David declines in favor of his sling and five stones taken from a brook.
David and Goliath confront each other, Goliath with his armor and shield-bearer, David with his staff and sling, "and the Philistine cursed David by his gods." But David replies: "This day the LORD will deliver you into my hand, and I will strike you down, and cut off your head; and I will give the dead bodies of the host of the Philistines this day to the birds of the air and to the wild beasts of the earth; that all the earth may know that there is a God in Israel, and that all this assembly may know that God saves not with sword and spear; for the battle is God's, and he will give you into our hand."
David then strikes Goliath in the head with a stone from his sling; the Philistine falls on his face to the ground. David takes Goliath's sword and cuts off Goliath's head

Mary meets the angels after He has risen

An amazing picture... It was about 10 feer across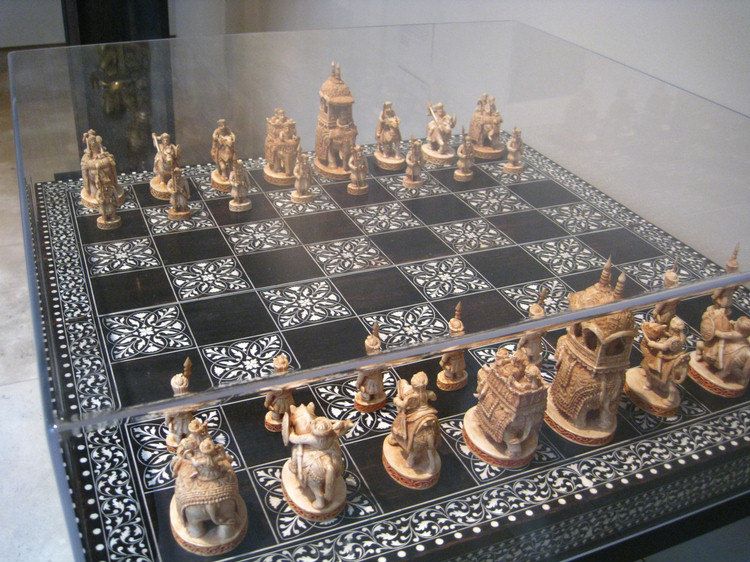 Did you know? - Shatranj (Persian: شَطْرَنْج) is an old form of chess, which came from India. Modern chess has gradually developed from this game.
Chess is a board game played between two players. It is played on a chessboard, which is a square-checkered board with 64 squares arranged in an eight-by-eight grid. At the start, each player controls sixteen pieces: one king, one queen, two rooks, two knights, two bishops, and eight pawns. The object of the game is to checkmate the opponent's king, whereby the king is under immediate attack (in "check") and there is no way to remove or defend it from attack on the next move.
The current form of the game emerged in Europe during the second half of the 15th century after evolving from a much older game of Indian origin. Aspects of art are found in chess composition. Theoreticians have developed extensive chess strategies and tactics since the game's inception.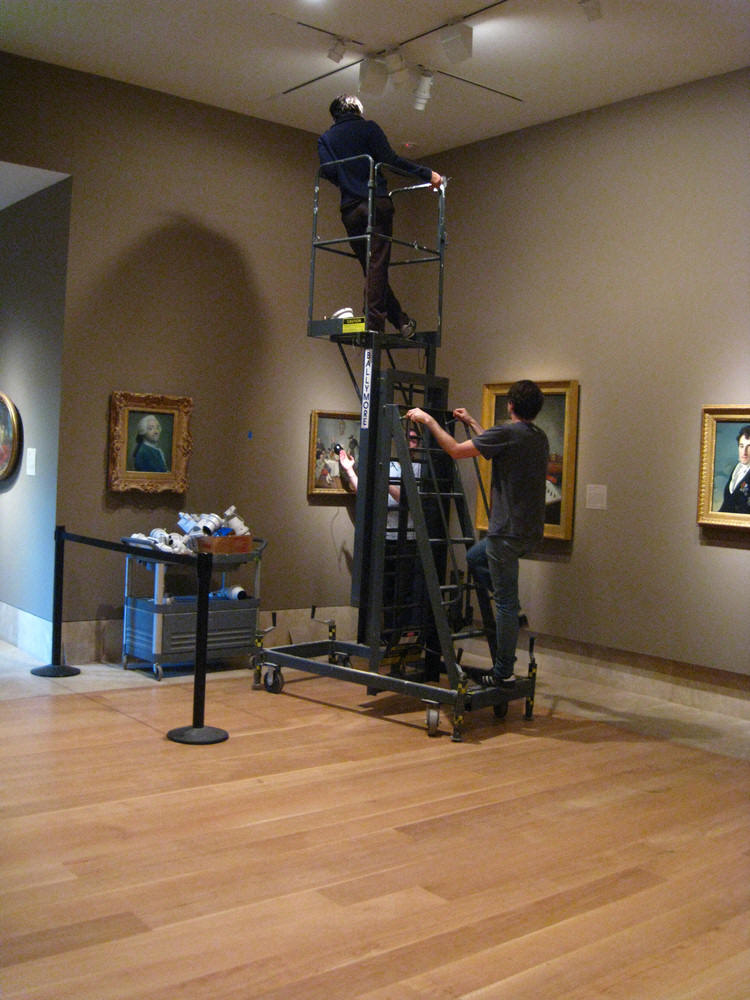 Placing/adjusting the lighting is a real science
Did you know? - A light meter is a device used to measure the amount of light. In photography, a light meter is often used to determine the proper exposure for a photograph. Typically a light meter will include a computer, either digital or analogue, which allows the photographer to determine which shutter speed and f-number should be selected for an optimum exposure, given a certain lighting situation and film speed.
Light meters are also used in the fields of cinematography and scenic design, in order to determine the optimum light level for a scene. They are used in the general field of lighting, where they can help to reduce the amount of waste light used in the home, light pollution outdoors, and plant growing to ensure proper light levels.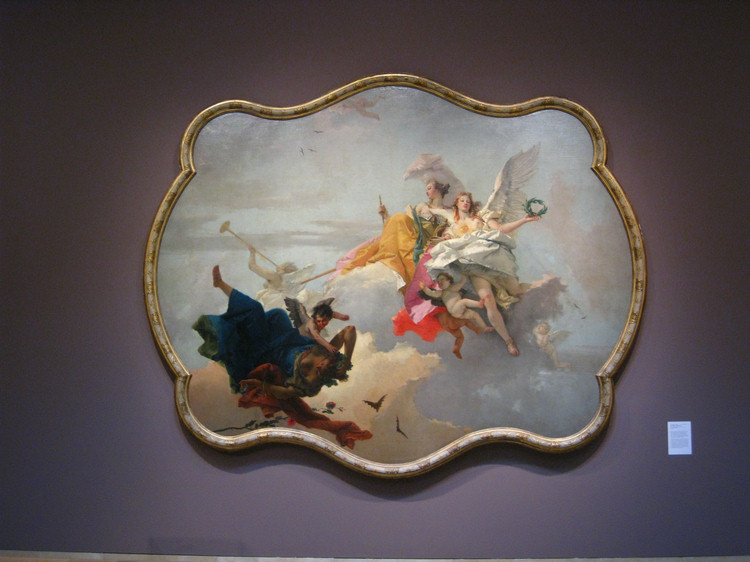 The Triumph of Virtue and Nobility Over Ignorance, c. 1740-50
Giovanni Battista Tiepolo; Italian, 1696-1770 Oil on canvas (Ceiling painted for the Palazzo Manin, Venice)
Did you know? - Virtue is dressed in white with a sun symbol on her breast. Beside her, Nobility holds a statuette of Minerva and a spear. To the left, Fame blows her trumpet. Below, the figure of Ignorance is being vanquished. The poppy wreath falling through the sky alludes to the "sleep of the mind." The bats symbolize ignorance, which refuses to see the light of wisdom and knowledge. The figures of Virtue and Nobility display a distinctly lofty, detached air indicative of the mythological world they occupy.
Downstairs We Go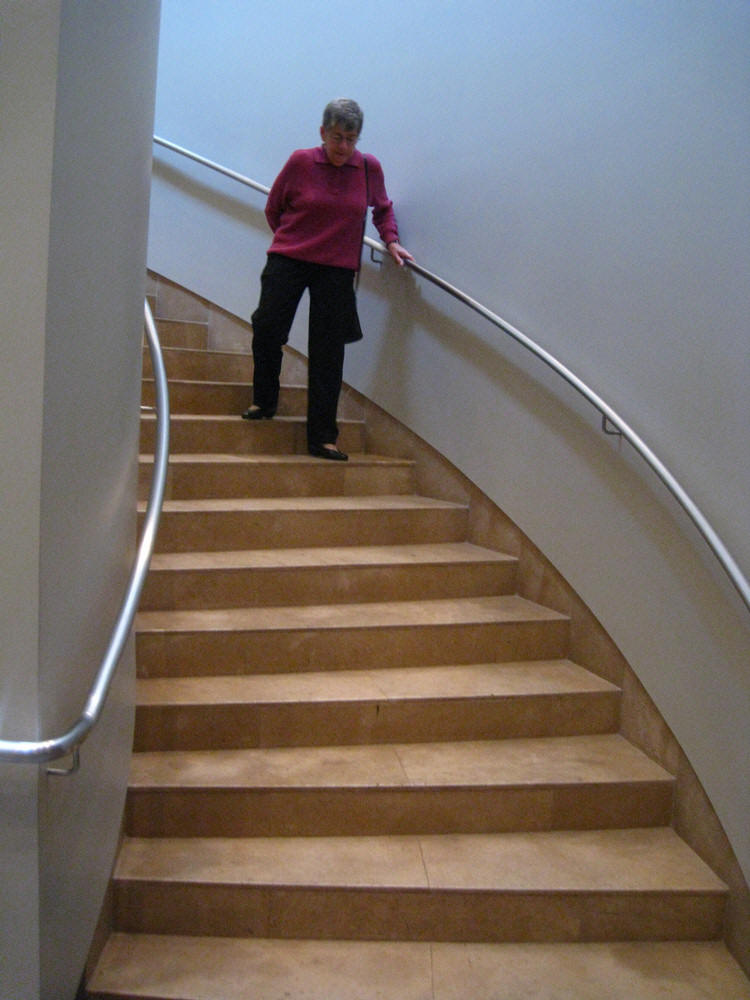 The Special Exhibit Was On Portrait
With close to 150 works culled from the Museum's collections, Gaze: Portraiture after Ingres traces artistic engagements with the genre following Ingres's influence in the early to mid-19th century. By displaying the portraits of Ingres's contemporaries as well as those by Impressionists and Post-Impressionists, the exhibition examines why this type of painting, so seemingly laden with restrictions and expectations, appealed to some of the greatest avant-garde painters in the history of art. Continuing with the work of 20th-century masters such as Amedeo Modigliani, Oskar Kokoschka, Pablo Picasso, Marcel Duchamp and Andy Warhol, the focus turns toward radical variations on portraiture, showing how and why, given the complete destruction of representation as early as the 1910s, these great masters returned to the genre over and again.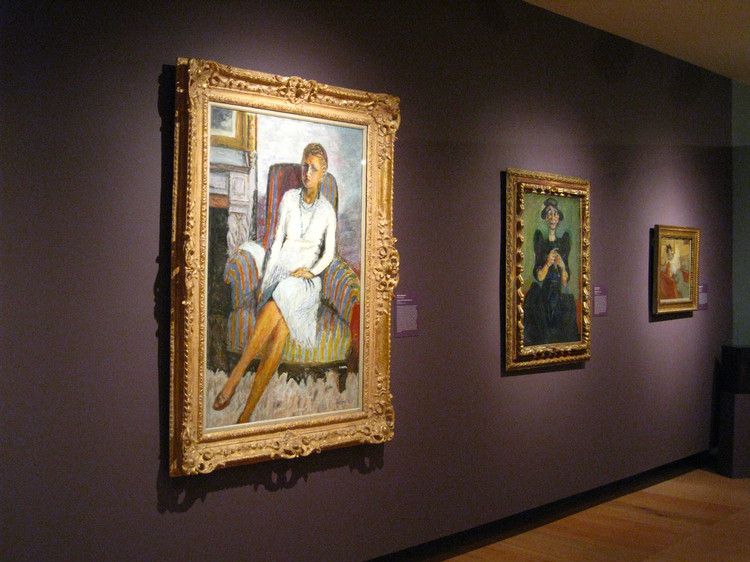 Did you know? - A portrait is a painting, photograph, sculpture, or other artistic representation of a person, in which the face and its expression is predominant. The intent is to display the likeness, personality, and even the mood of the person. For this reason, in photography a portrait is generally not a snapshot, but a composed image of a person in a still position. A portrait often shows a person looking directly at the painter or photographer, in order to most successfully engage the subject with the viewer.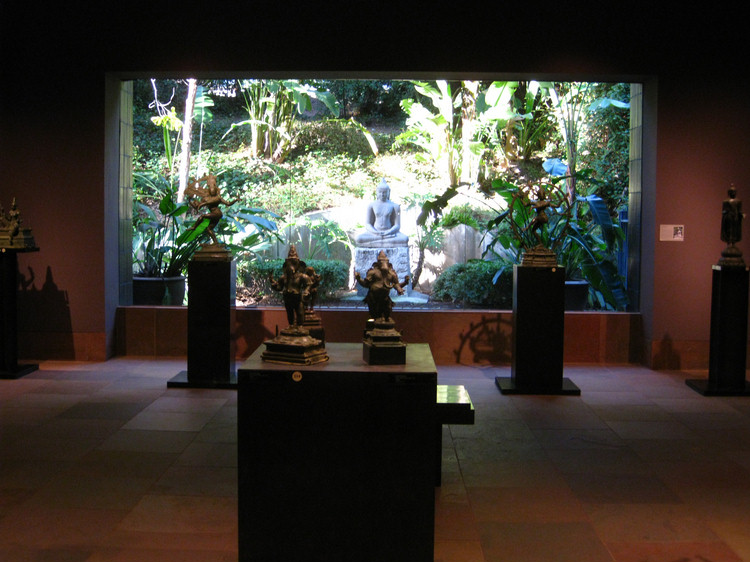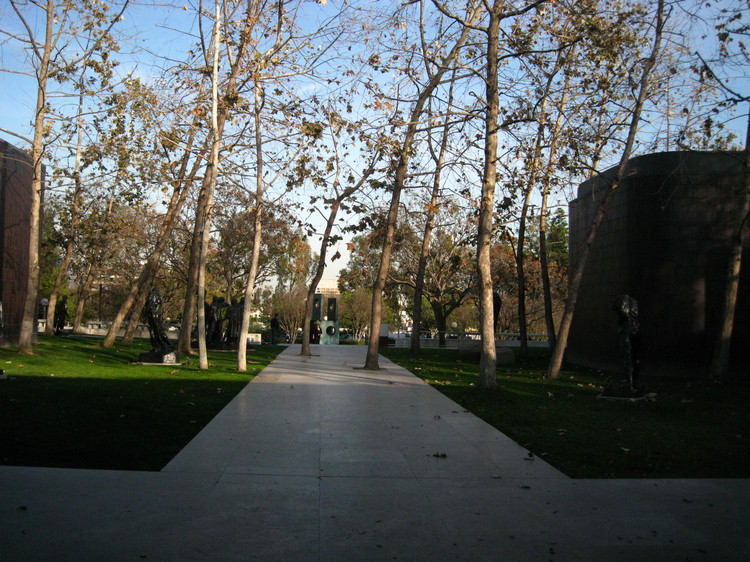 Time to head for home