Aunt Kaye Is The Album Maker Of The Family
Aunt Kaye made this album around 1990 documenting the Lewis side of Paul's family. Aunt Kaye... "Thanks For The Memories". I have annotated the pages in several places.

Aunt Kaye is referring to "her" parents (Paul's Grandparents)

Grandpa's pipe was ALWAYS with him along with some kind of a car. He was quite a mechanic!

Over 100 years ago now... I remember the Tracy house so well... It was
out on a country road when I was growing up.... It is now a parking lot on a large Tracy California shopping center
On the other hand, the El Reno Oklahoma home still stands!

The house is 80+ years old and still standing!!!

Comey Avenue is where I grew up... The license plate is from Oklahoma so it is around the time of WWII when they moved to California

There were no "Birth Certificates" in those days, this is the best that they could do... From the 1900 census

The La Cienaga store was called $5 store and was only a mile or so from our home! I remember Grandma's dining room, she was VERY proud of her table and chairs... We enjoyed many holidays there!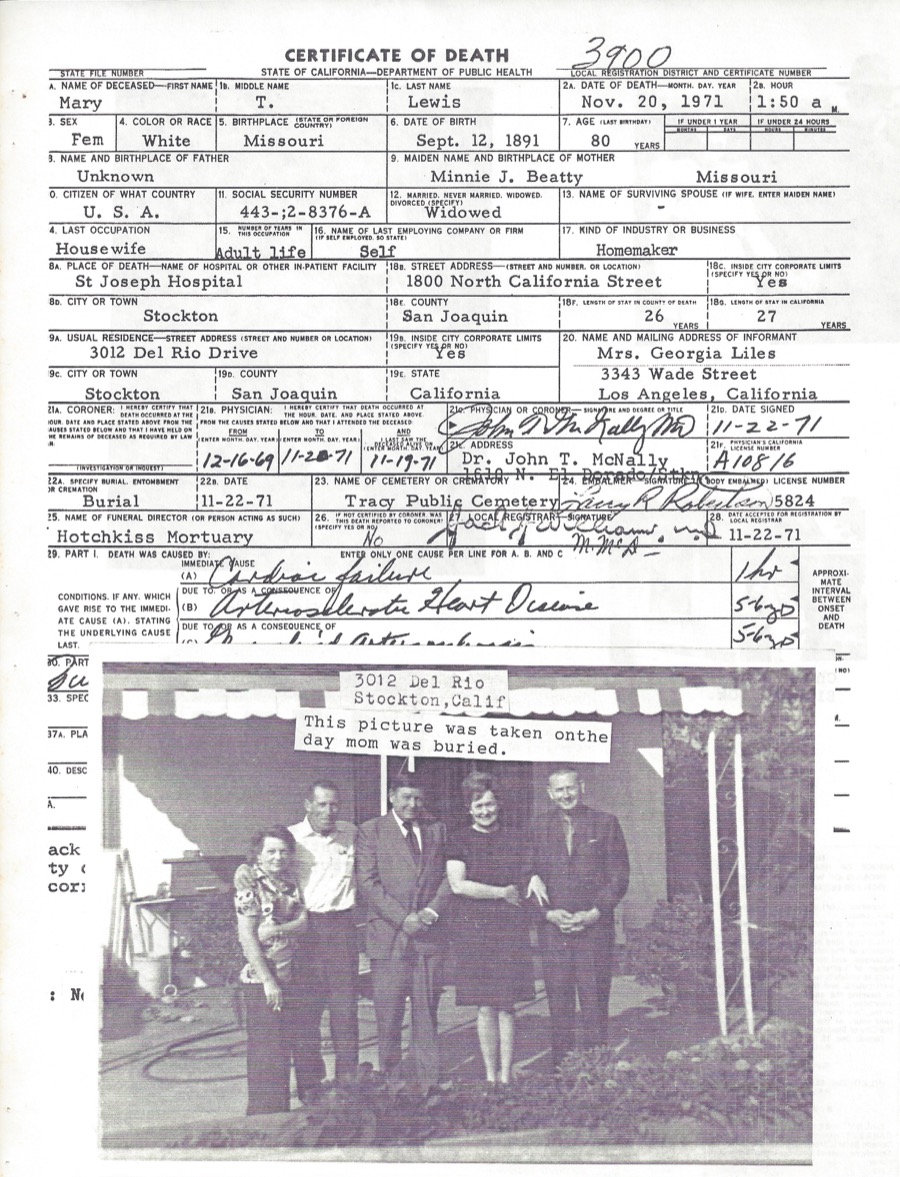 I never knew Granny "B" was unwed when Grandpa was born!
Left-Right: Mom, Earnest, Carl, Kaye, and Chuck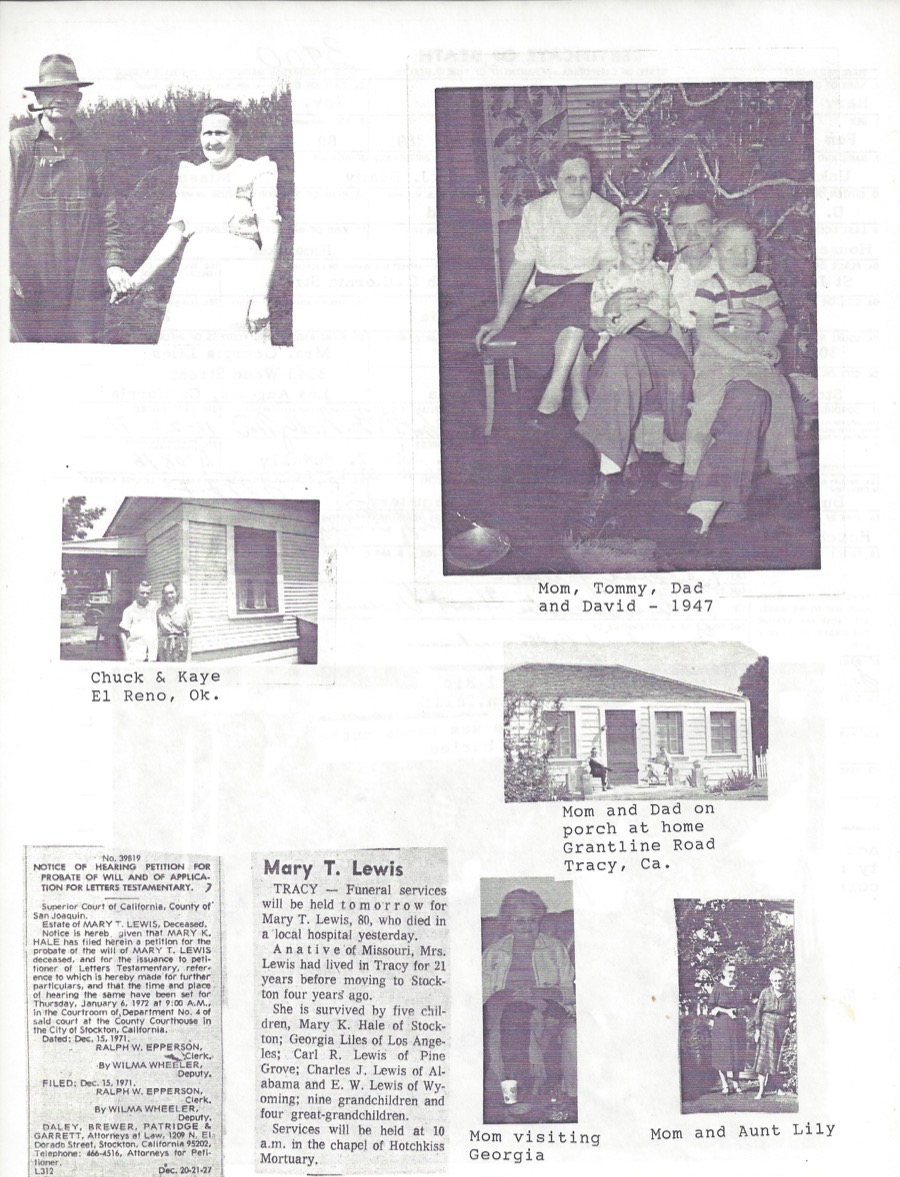 Tom and I were in the Comey Avenue house in the back room where we always put up the Christmas Tree. Grandpa always has his pipe!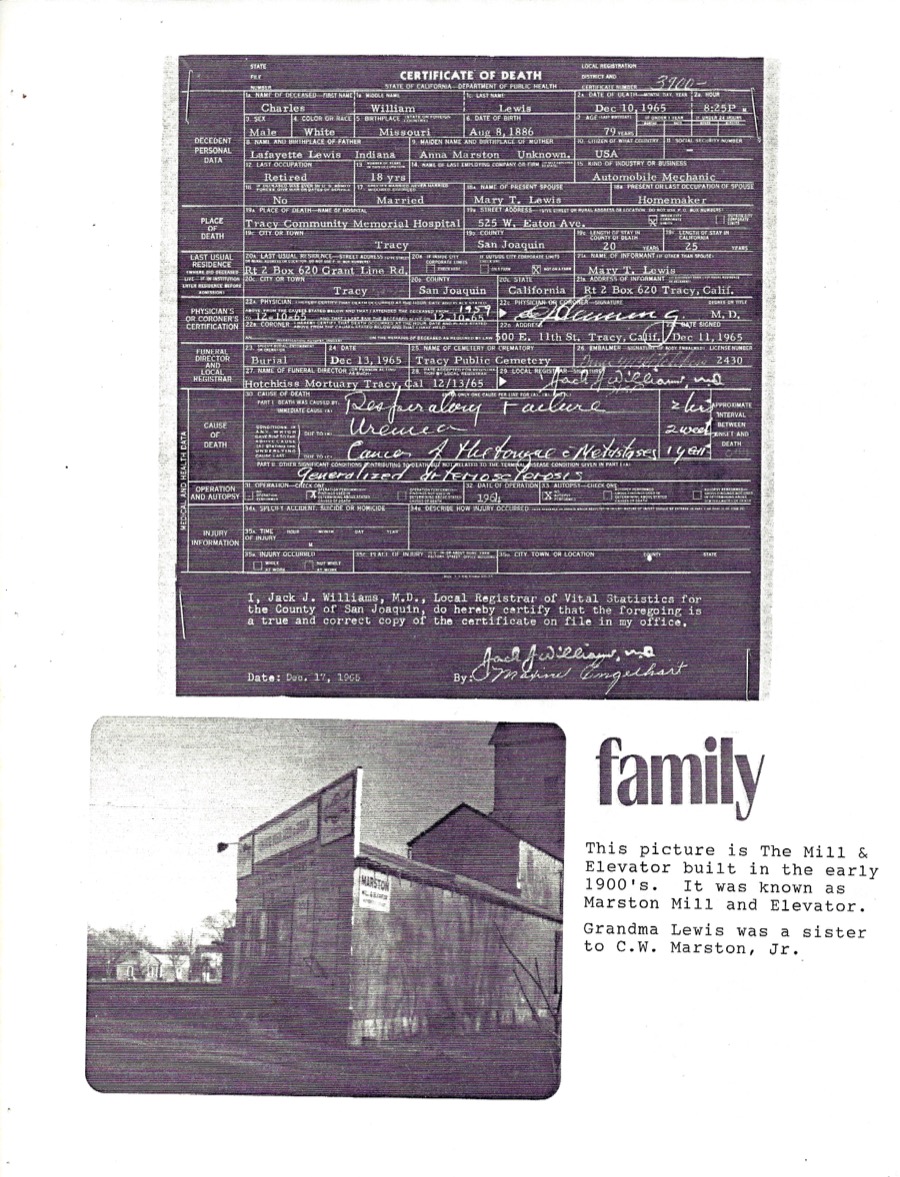 Cancer of the throat got home... Too many years of smoking a pipe!

He departed this world in December 1965

Kaye's memories

We called her "Granny B" - She lived with us for many years occupying Mom's sewing room in the front of the house... She passed right before I graduated High School

She spent the last 15 years of her life in a small bedroom in the front of the Grant Line Road home of my grandparents (Those were the days when family took care of family as "senior living facilities" were unheard of!

She came from simple means... Their home in the 1920's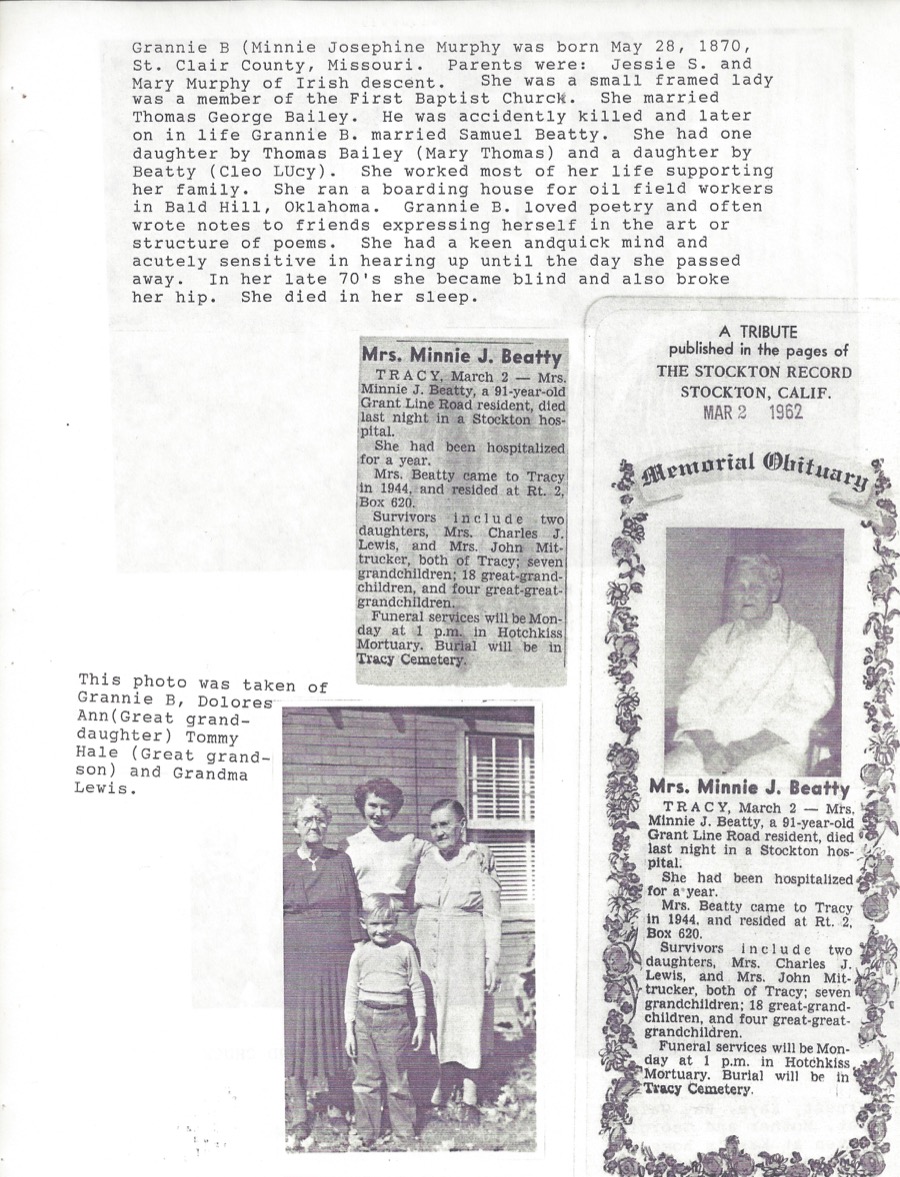 Cousin Tom spent time with Grandma and Great Grandma as he lived in Stockton not far away from Tracy

Cleo was a piece of work... We hardy ever saw her as she was...
How do we say it... Odd might be the answer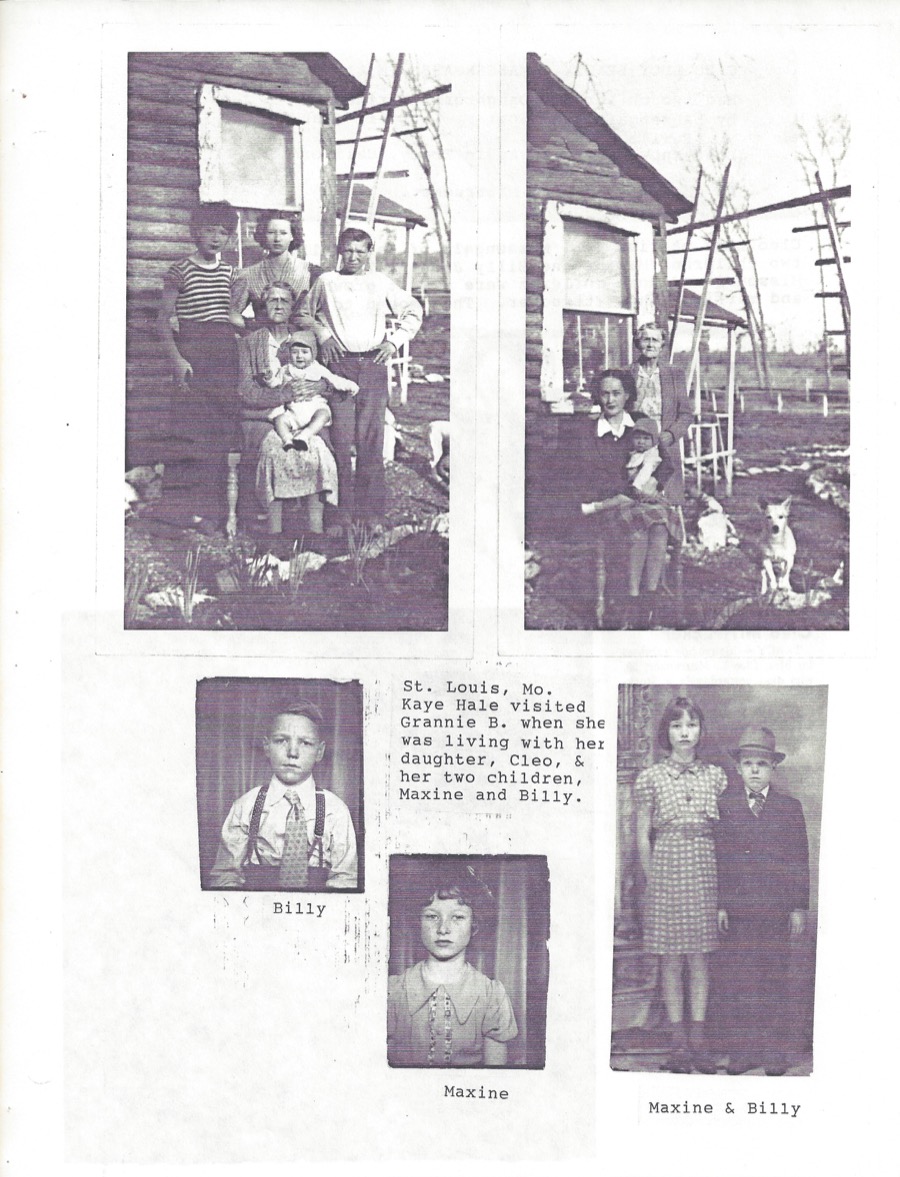 I never knew Maxine or Billy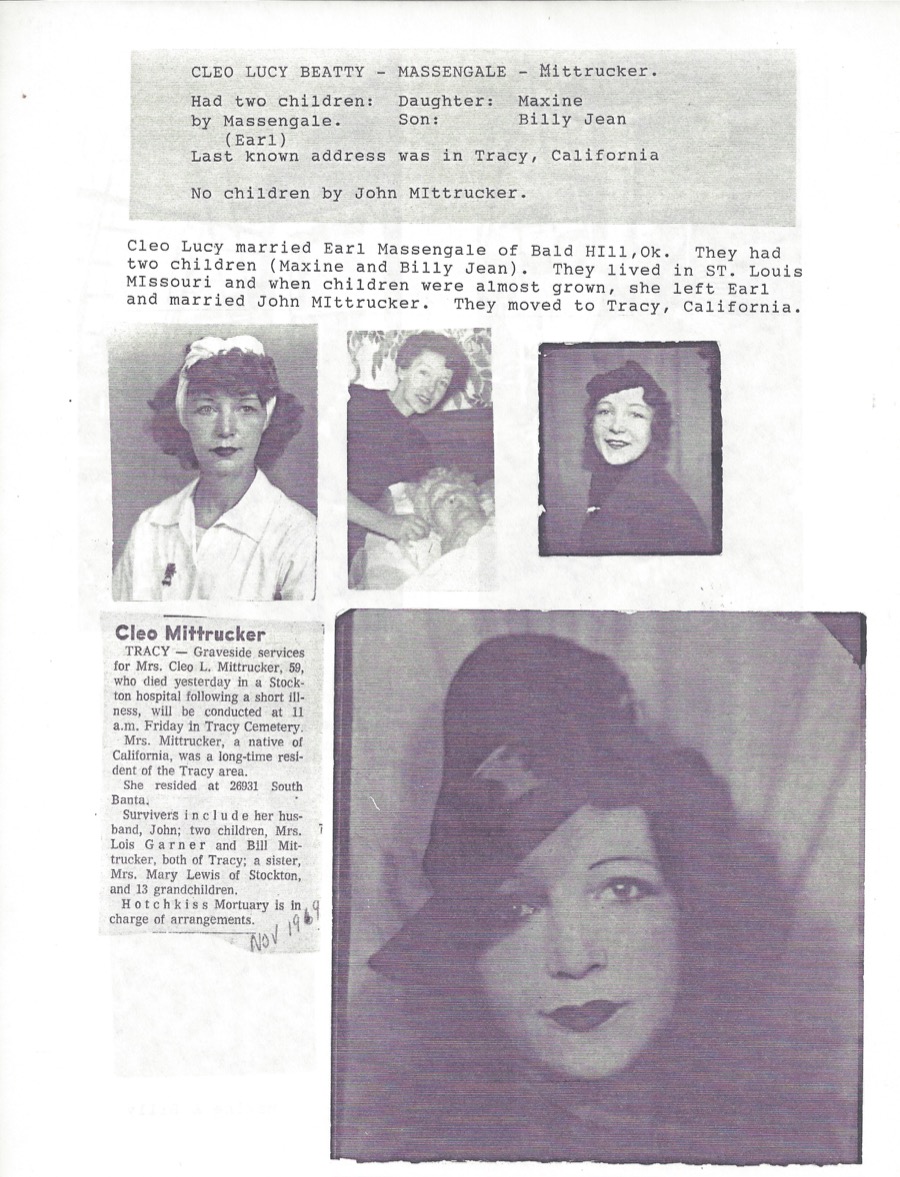 Cleo lived a rough life passing at the age of 59 in 1969...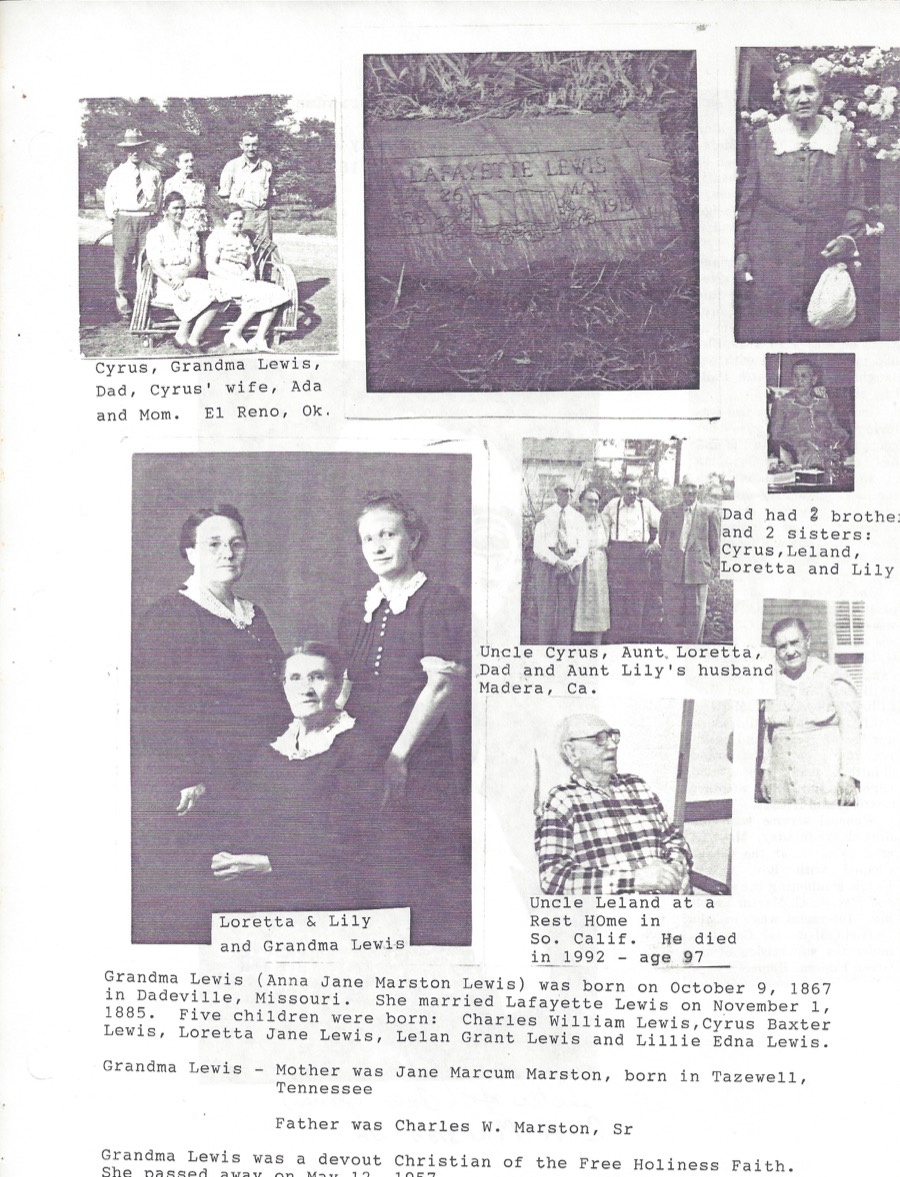 I cannot remember Grandpa's brothers or sisters and only found out recently that his brother lived in Garden Grove in 1992 when he passed...

Escapes me totally


Only Kaye and Chuck are still with us today (2018)


1944 was a good year!

Mom was a character... A very nice character
Same man married my mother, grandmother and great-grandmother!

Good looking kids!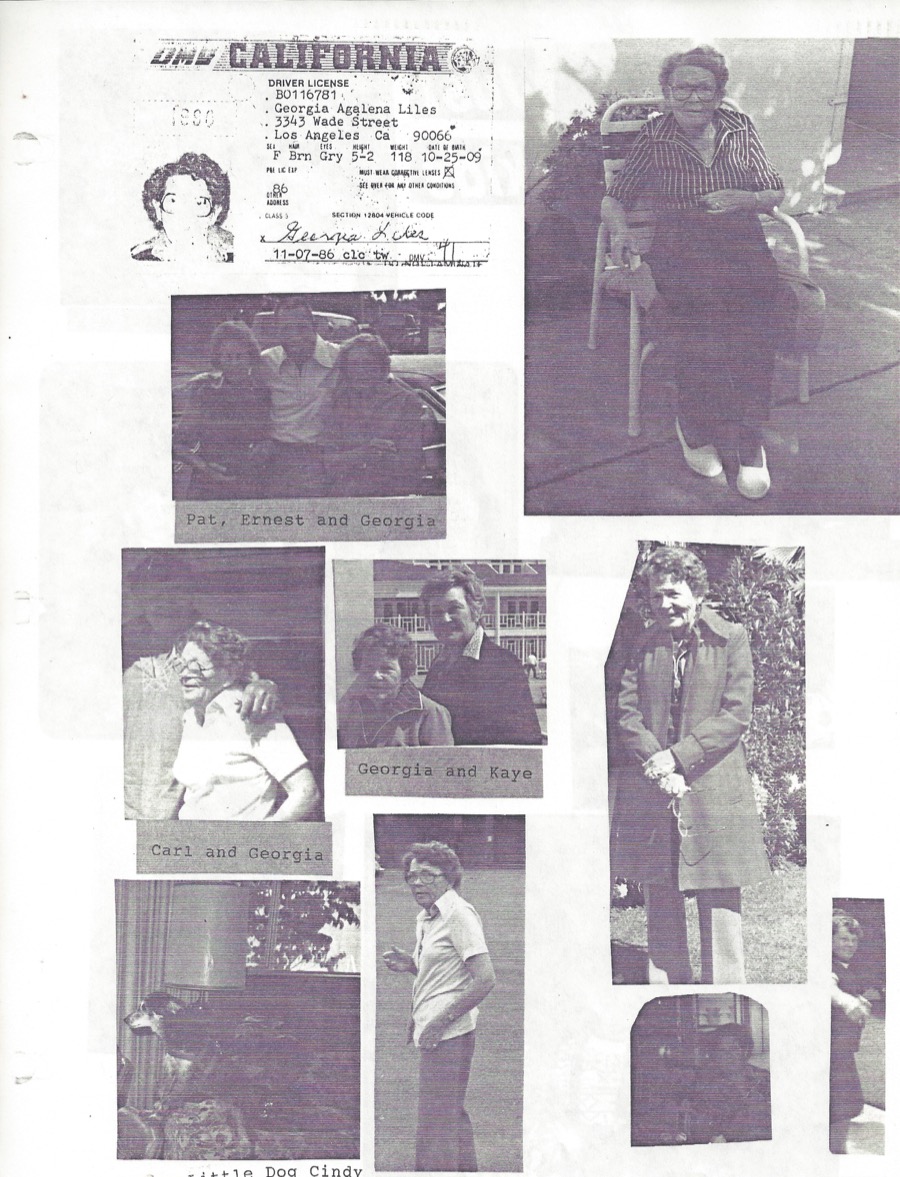 I missed many years with Mom due to my first wife and her dislike
for family (...and friends)... I bless the day Sue and I got together and
Sue and her mother and my mother got along amazingly!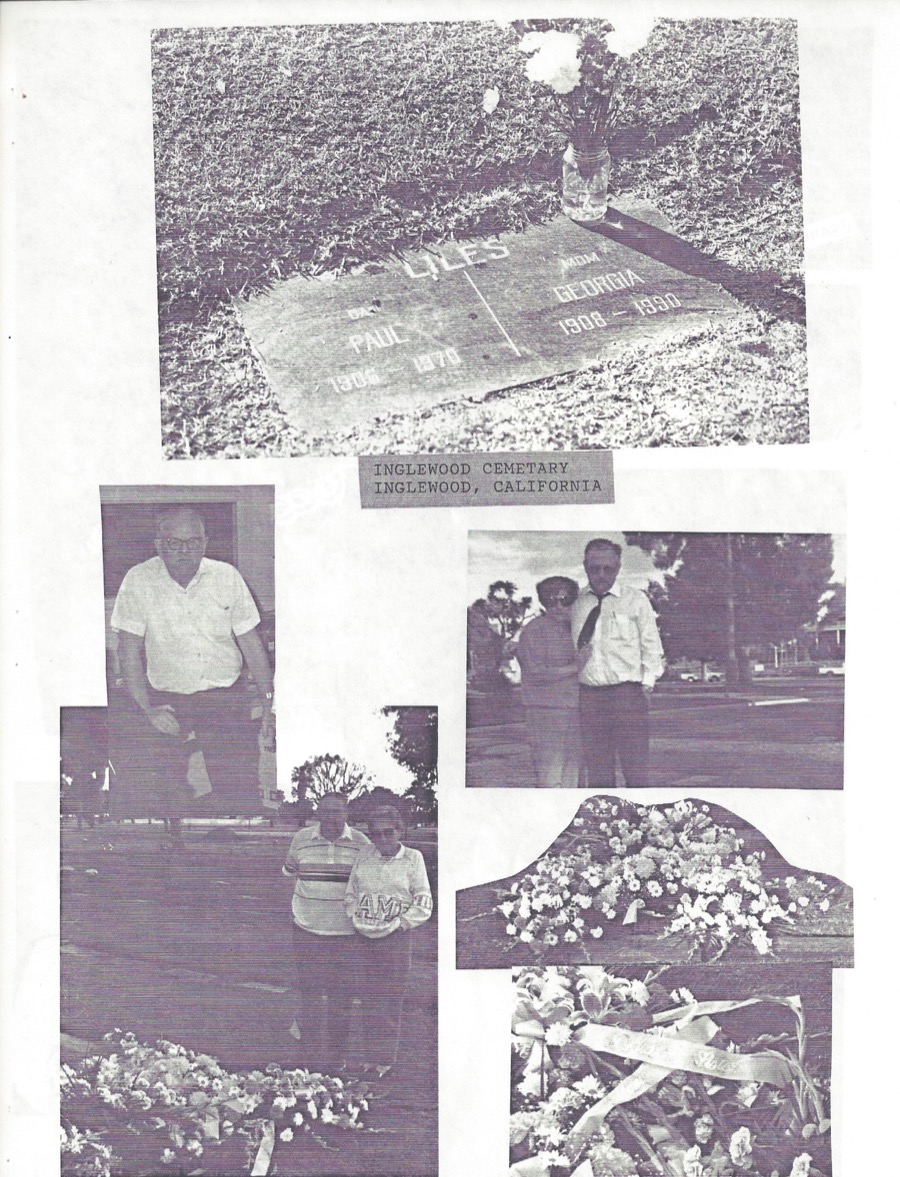 It was a very sad day for me... All those years I had lost!

We know it was not Cliff... It was Mitch!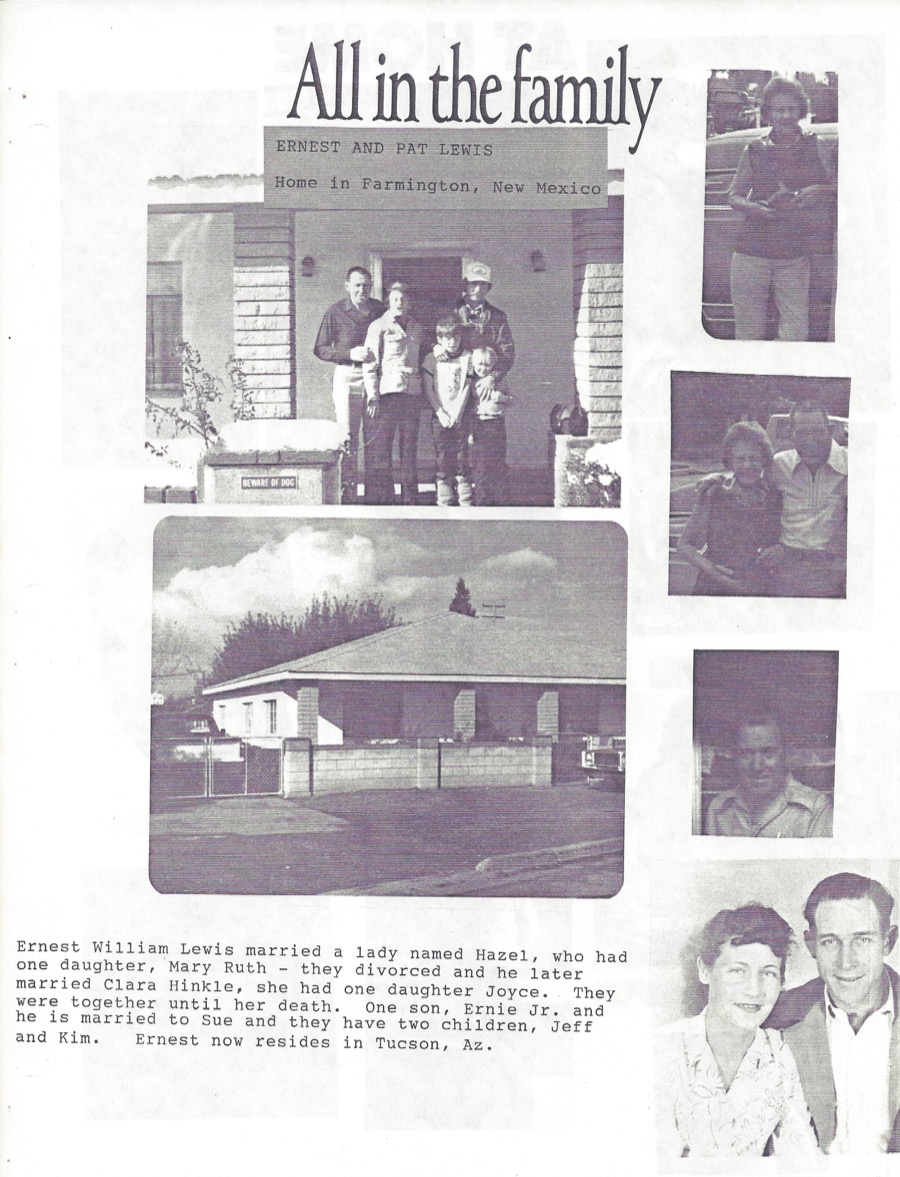 Ernest was a good guy!

We still talk to Ernie Jr. once in a while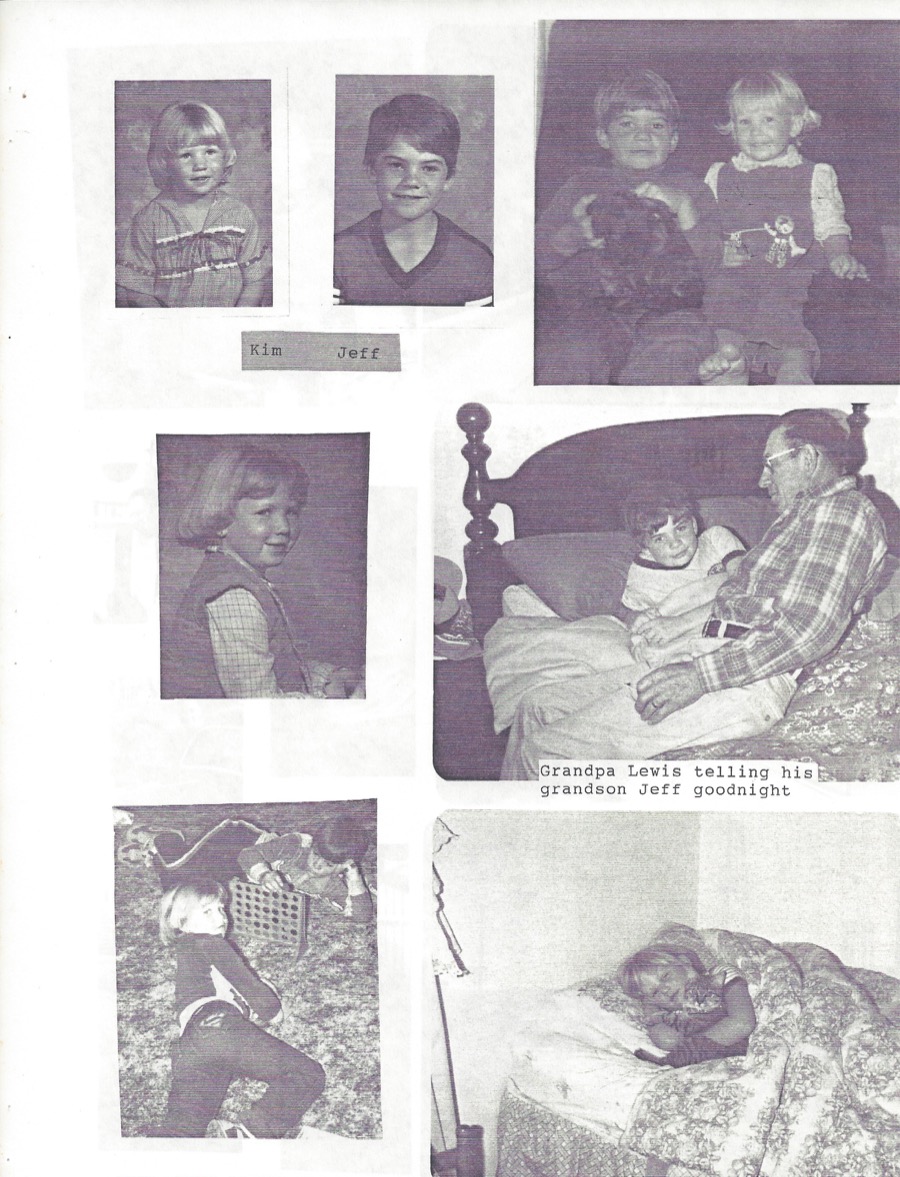 Kim and Jeff I have never met... Lost cousins!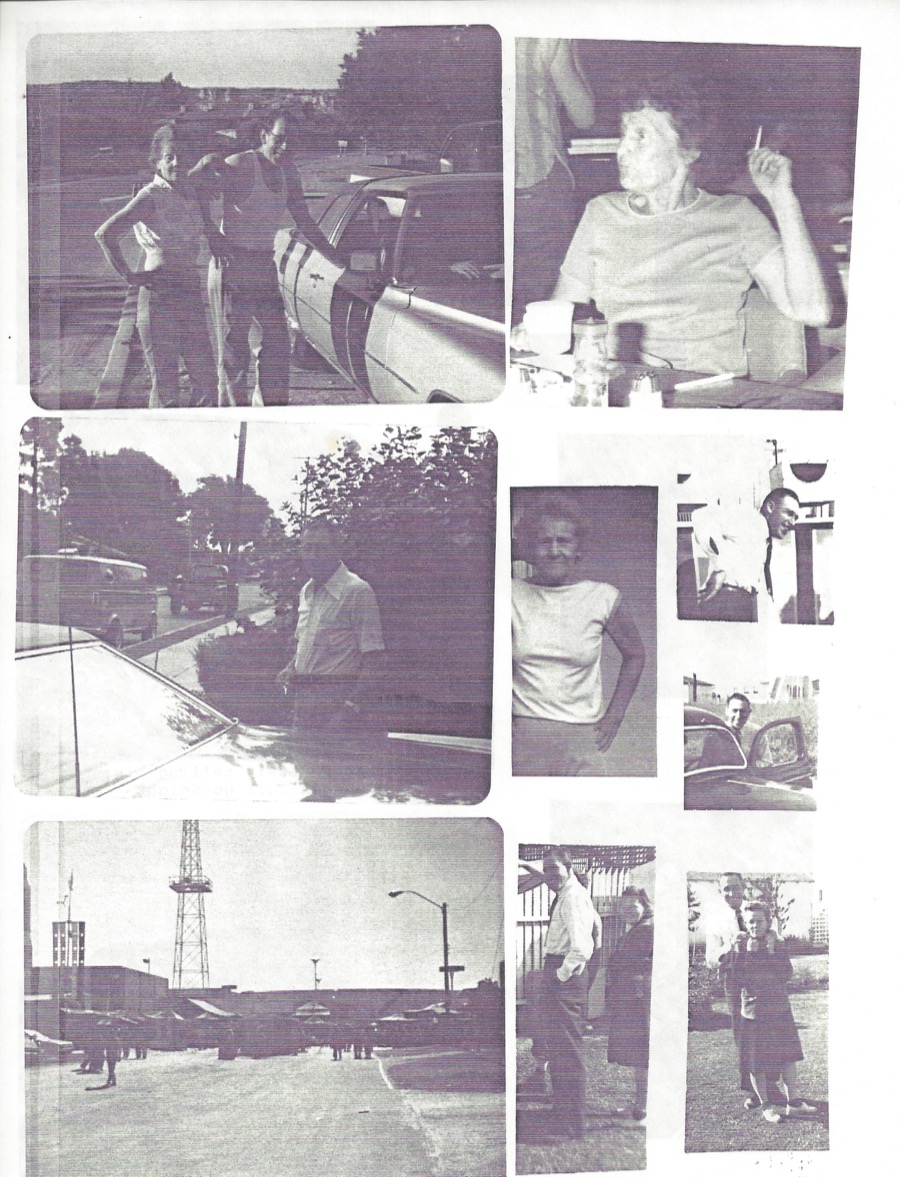 Ernest was always around oil and ran a big welding organization for many years

Ernest has earnest... He did indeed say his thoughts and bless him for that!

Sue and I along with Tom threw a family reunion... Unfortunately Carl
was "not available" as his wife was throwing a temper tantrum!! I understood!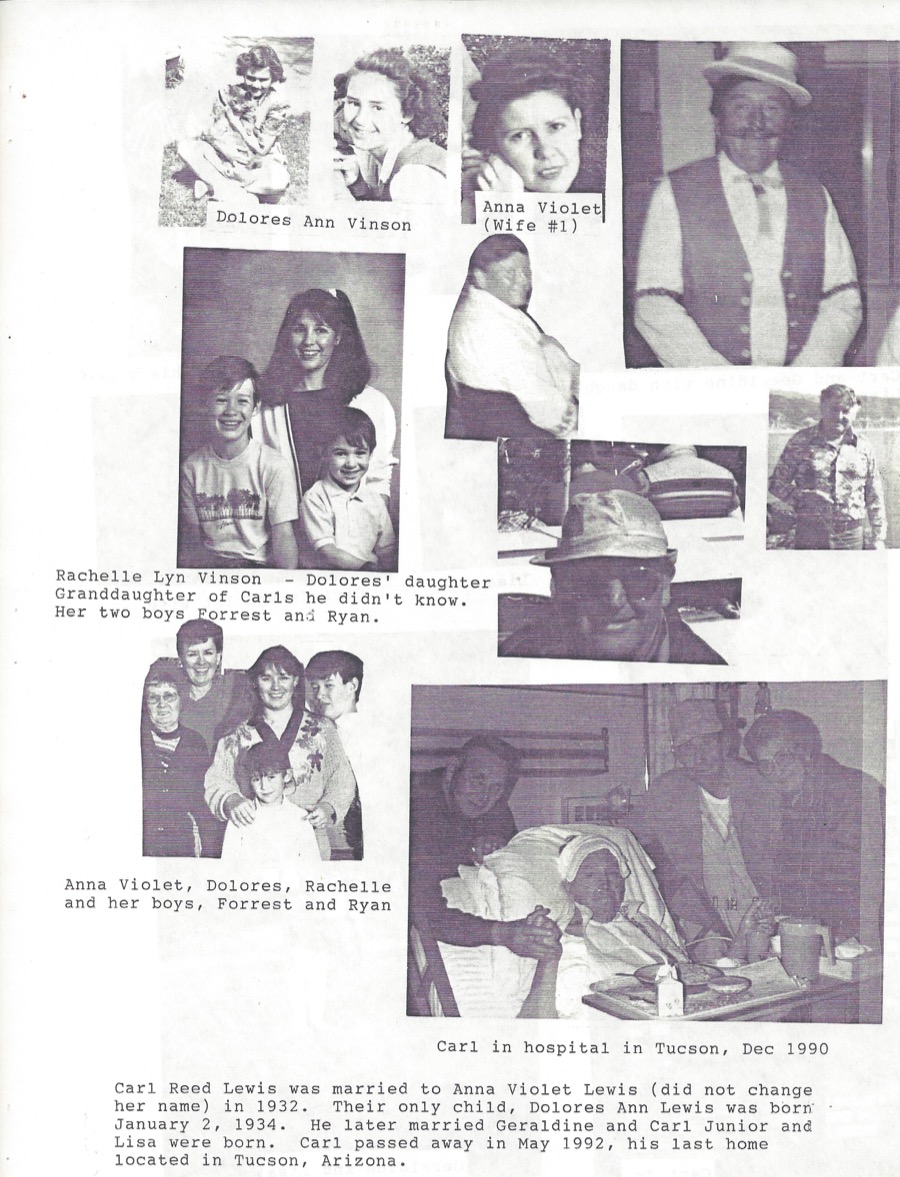 Carl passed two years after Mom...

Carl Jr. flew for World Airways (and night still be flying with them)


Aunt Kaye... My favorite!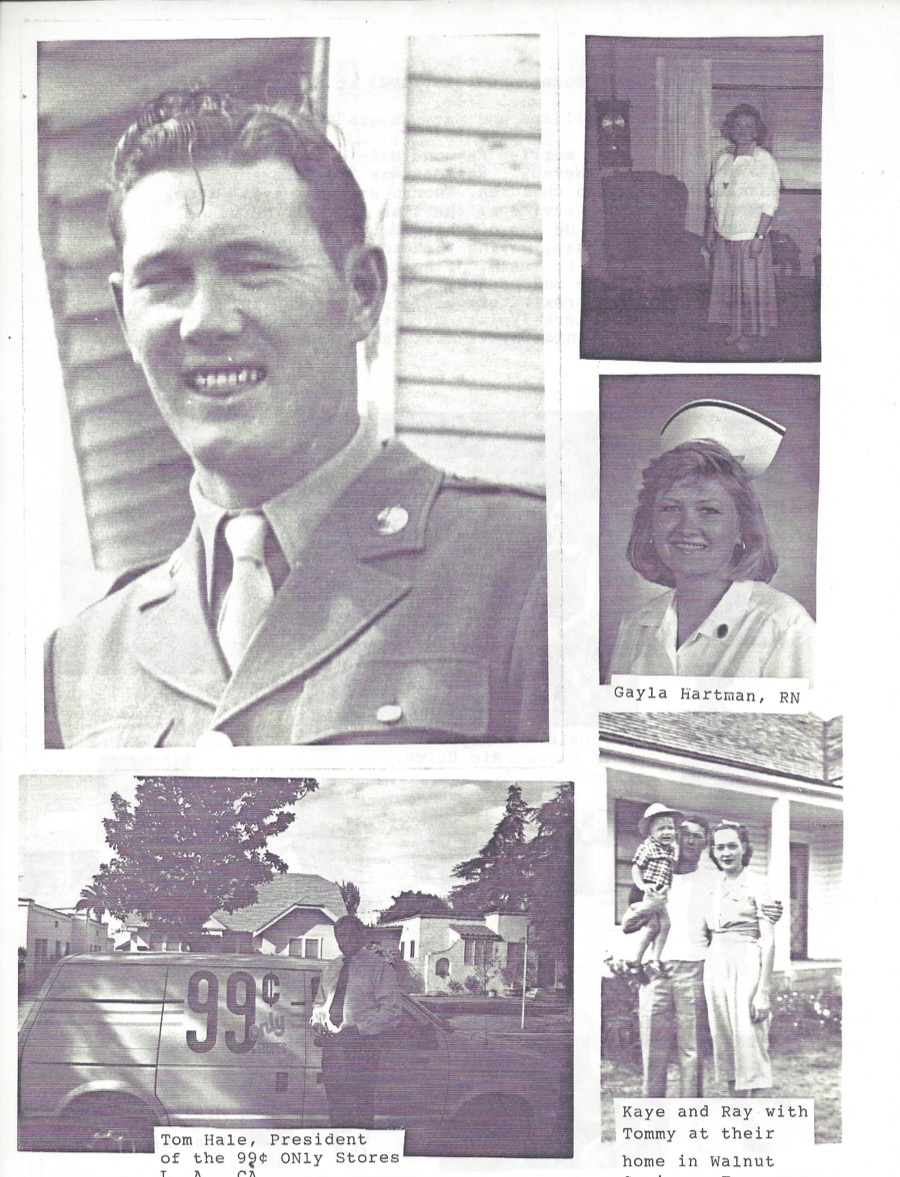 Tom was always so slim until the last few years of his life

In the Del Rio house just before moving into the mobile home

Ray was always an outdoors man!

Chuck was my favorite uncle for years but things happen

Helen was ALWAYS so gracious and beautiful!

They held a reunion but I was not invited as it was just after the law-suit
over Mom's home was completed so we did not go...

We would have like to have been there.... It's in the past now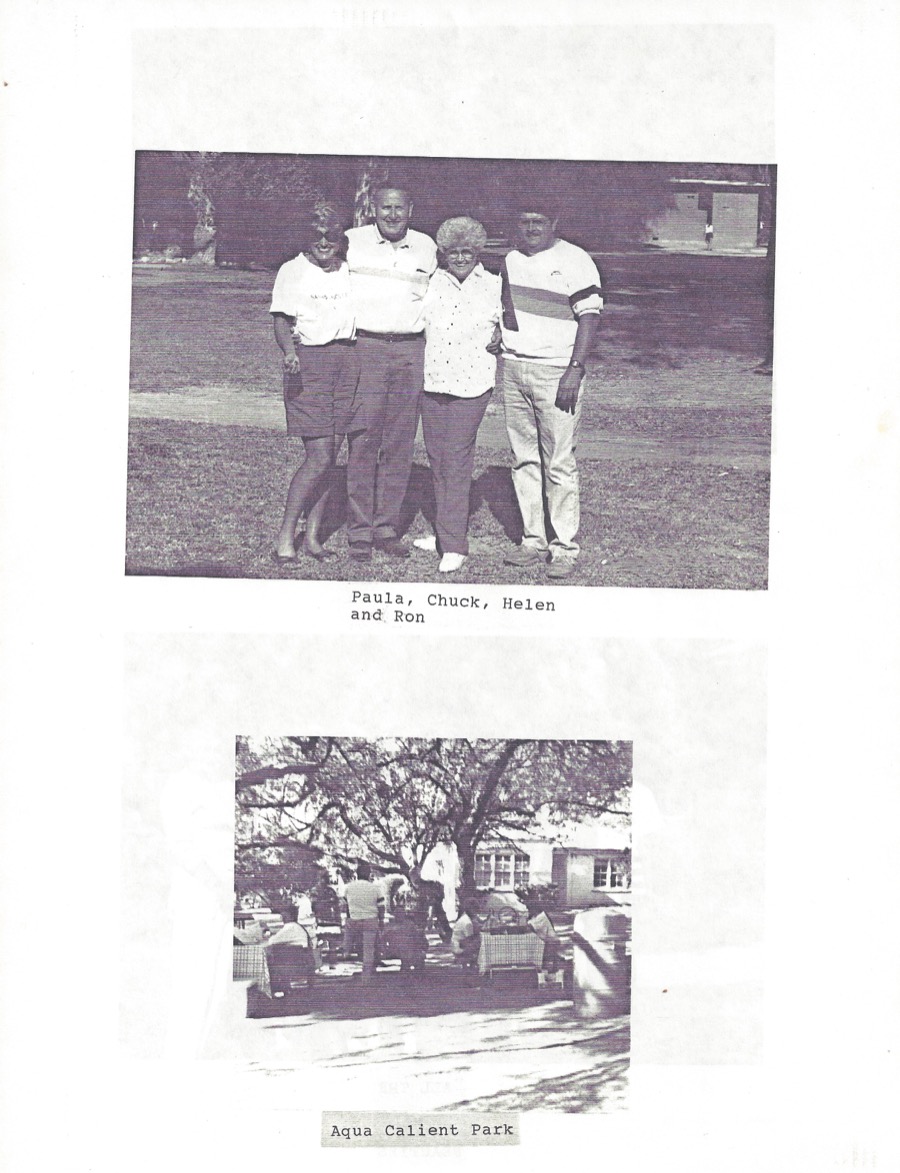 Must have been warm!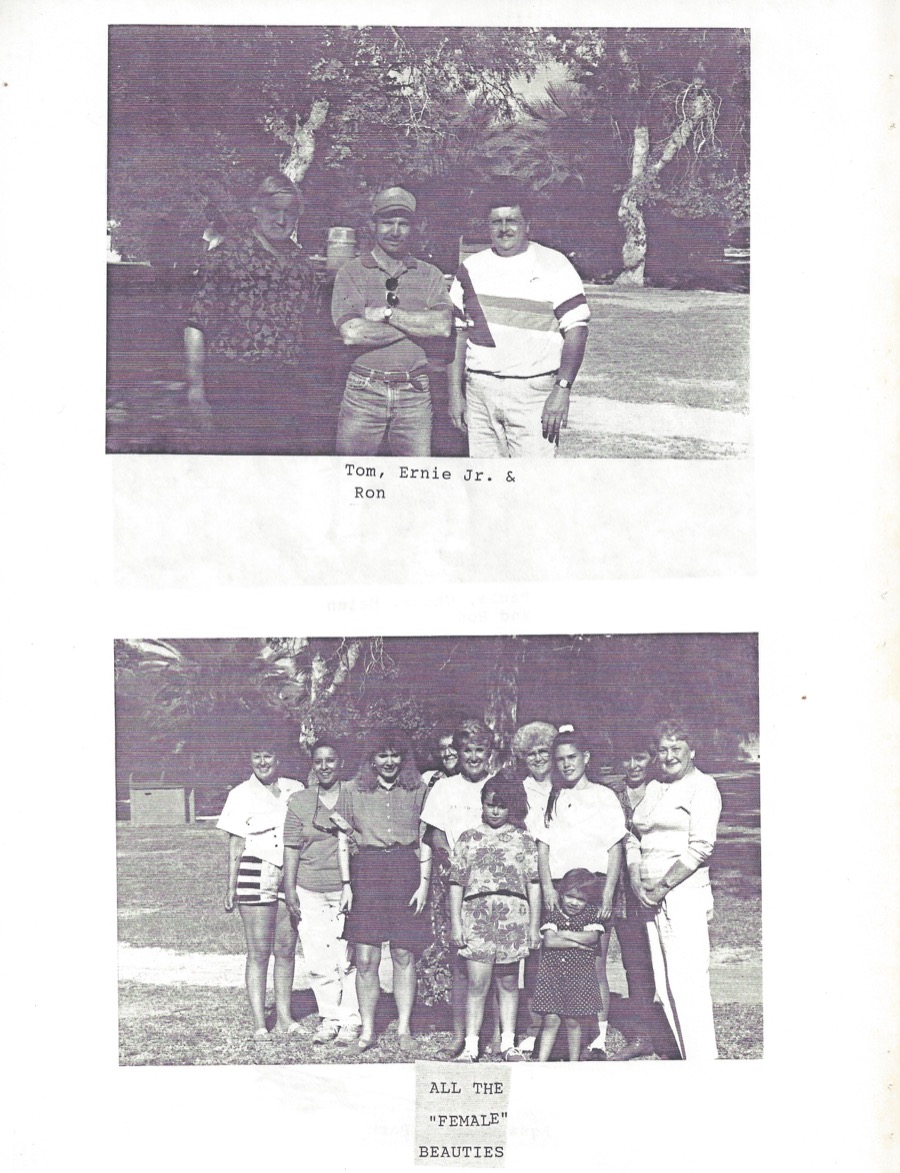 Quite a gaggle