Great fun at the museum!

We did NOT tell Brian where we were going... We told Jan so she would not worry! Brian had a hint when we drove up in front of the place but he had no idea how extensive the museum was in terms of airplanes and knowledge!

Great fun! Enjoy! Please visit them!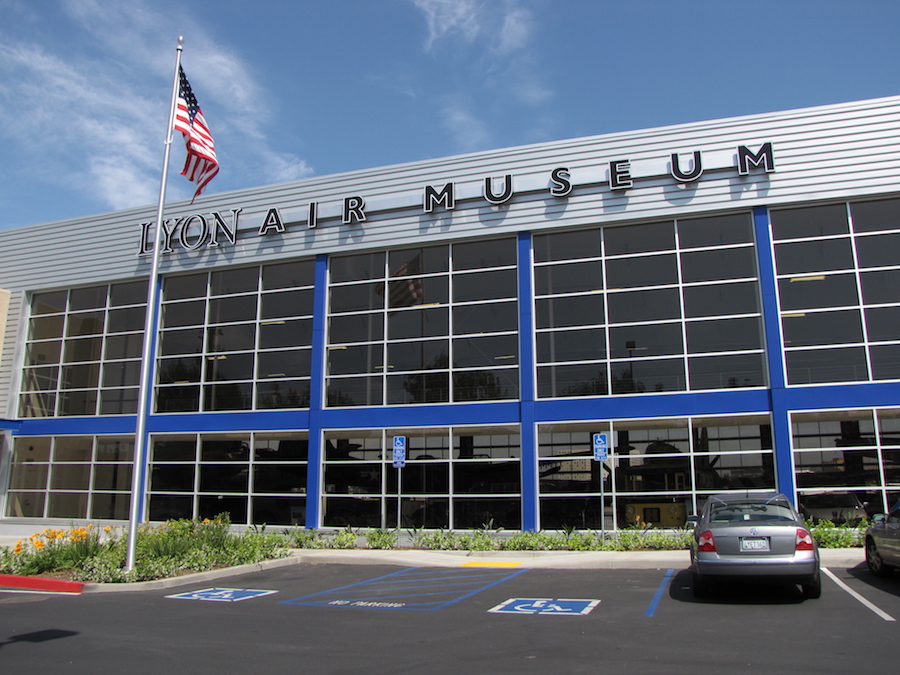 A very short walk to the door...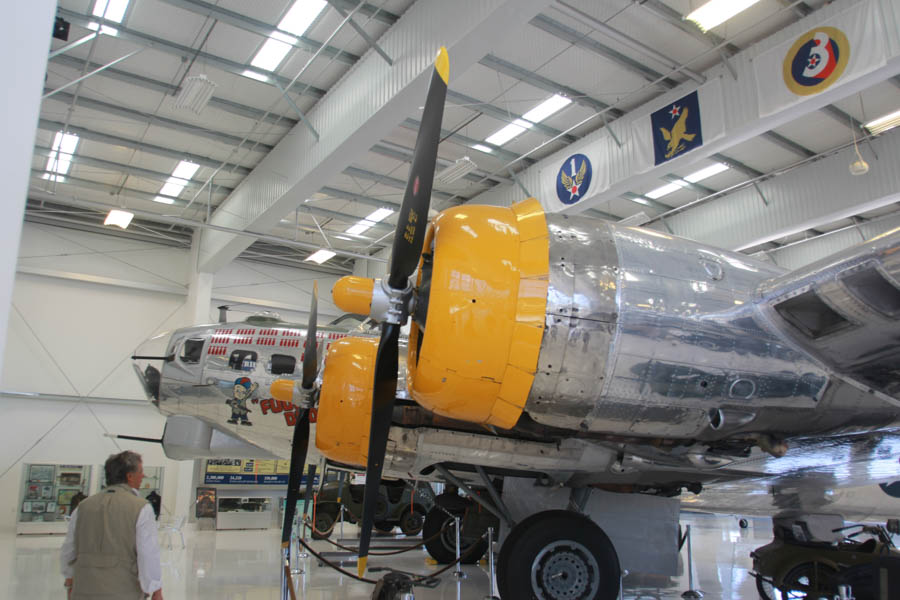 Brian ran directly to the B-17 and kept yelling "Ooh ohh lookie ooh oh"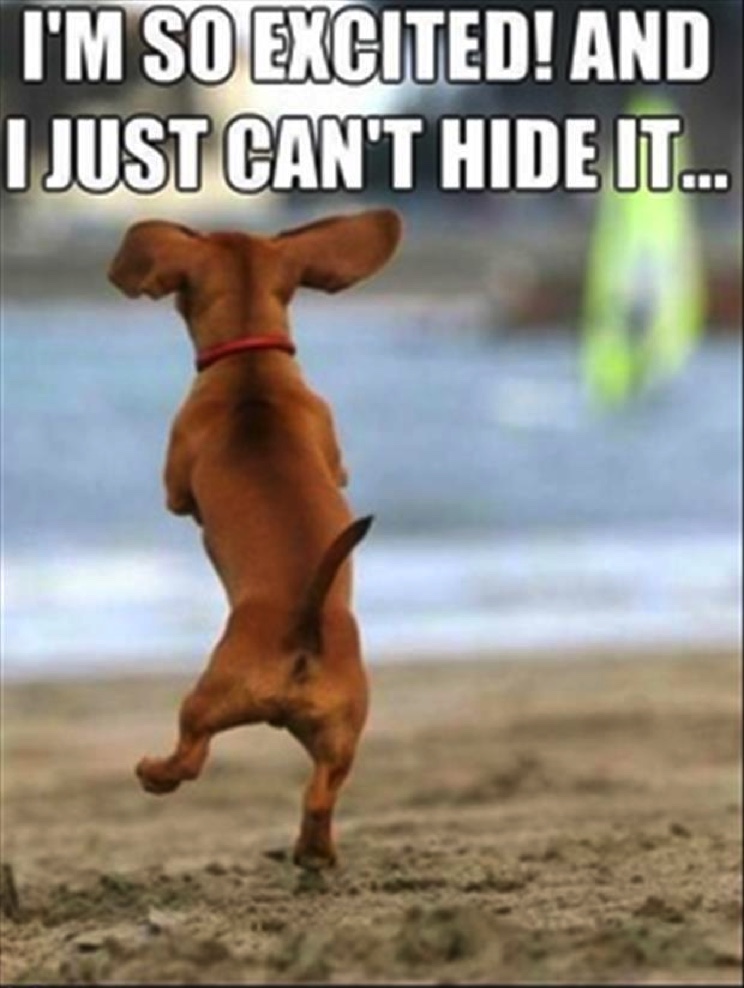 We hardley saw him for the next two hours!
He was sniffinf everything!

Malcome Niles was our docent and Malcome is Brian's middle name
Did You Know? - Museum docent is a title given in the United States of America to persons who serve as guides and educators for the institutions they serve, usually on a voluntary basis. The English word itself is derived from the Latin word doc?ns, the present active participle of doc?re (to teach, to lecture). Cognates of this word are found in several extant Romance Languages and are often associated with university professors or teachers in general. In many cases docents, in addition to their prescribed function as guides, also conduct research utilizing the institution's facilities.
The title "docent" is not widely used outside the United States, with the terms "guide", "facilitator", or "educator" preferred.

To cool the engine off the cowling flaps are opened to allow more air through the engine compartment... Very complex mechanisms to move the metal about 6-8 inches
Did You Know? - Engine cowlings reduce parasitic drag by reducing the surface area, having a smooth surface and thus leading to laminar flow, and having a nose cone shape, which prevents early flow separation. The inlet and the nozzle in combination lead to an isotropic speed reduction around the cooling fins and due to the speed-squared law to a reduction in cooling drag.

Cowling open... The manifold (exhaust) was often glowing red hot!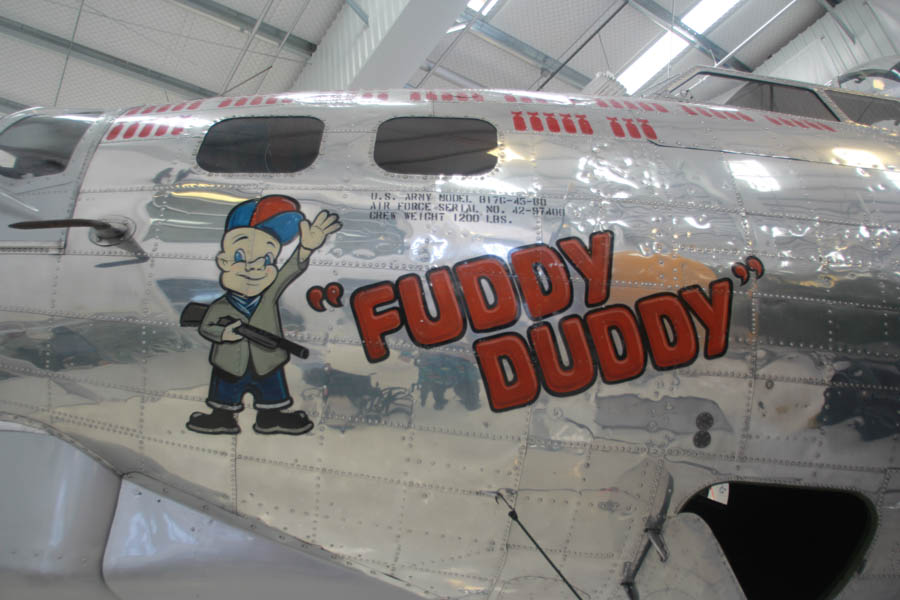 Not the original name.... "Fuddy Duddy" crashed over Germany in December 1944
Which was the year Paul was born!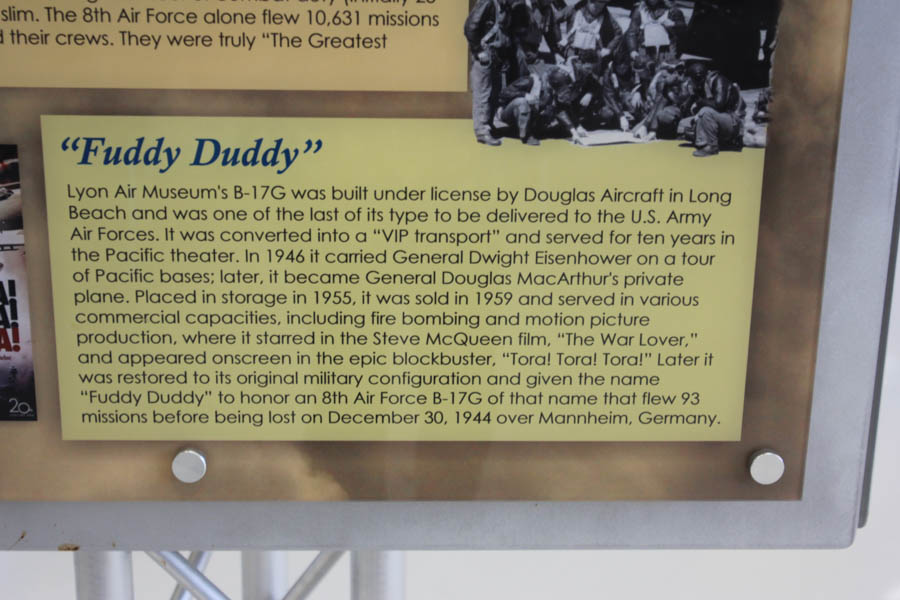 Paul was 14 days old when these brave men lost their lives for our country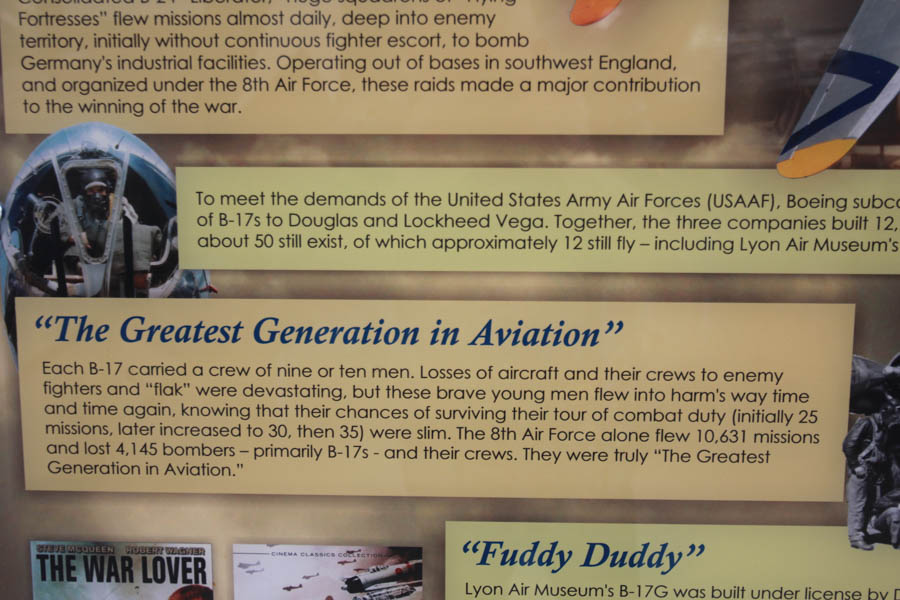 We lost over 4,000 of these amazing machines during the war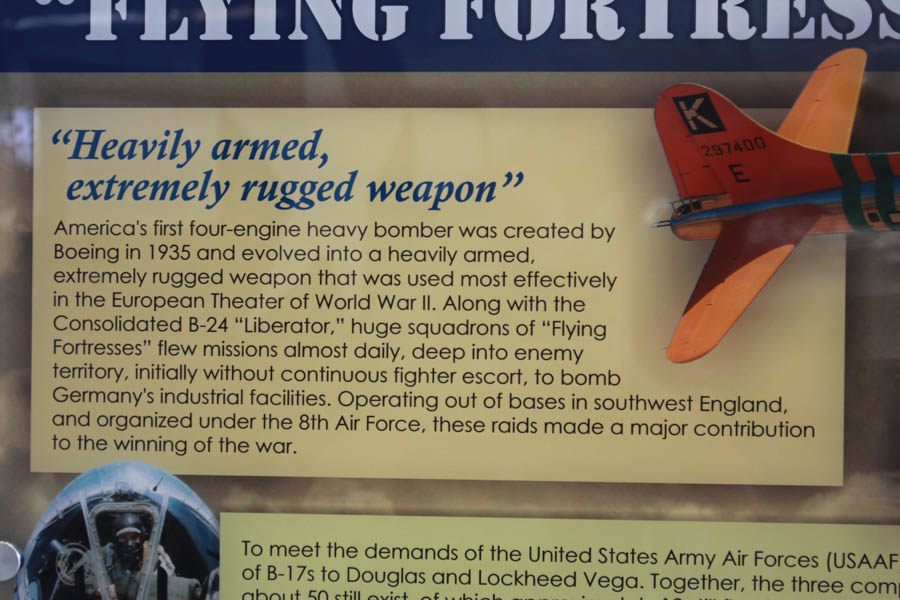 The B-17 was created in 1935...

"I think I will take it our for a spin!"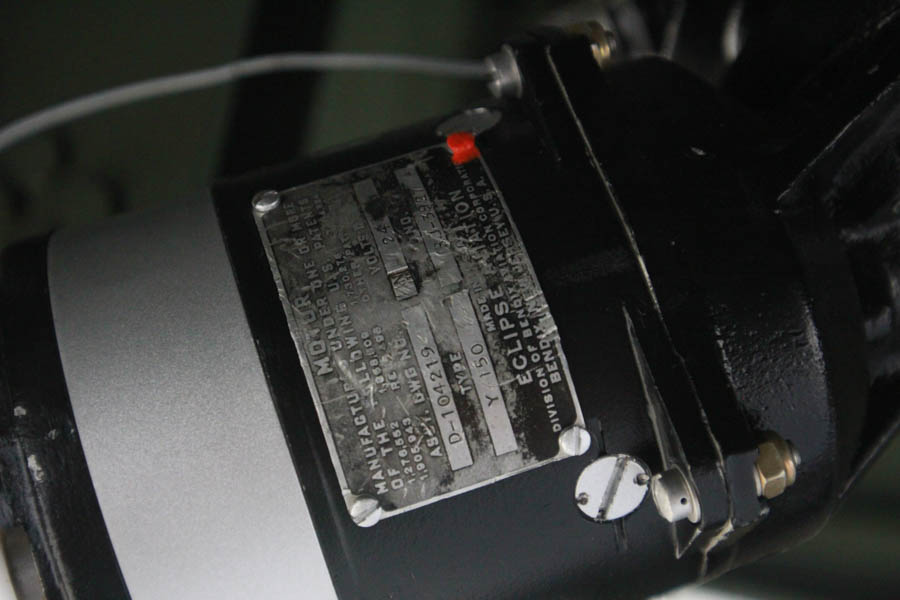 This 24V electric motor that opened/closed the wheel well doors was fairly new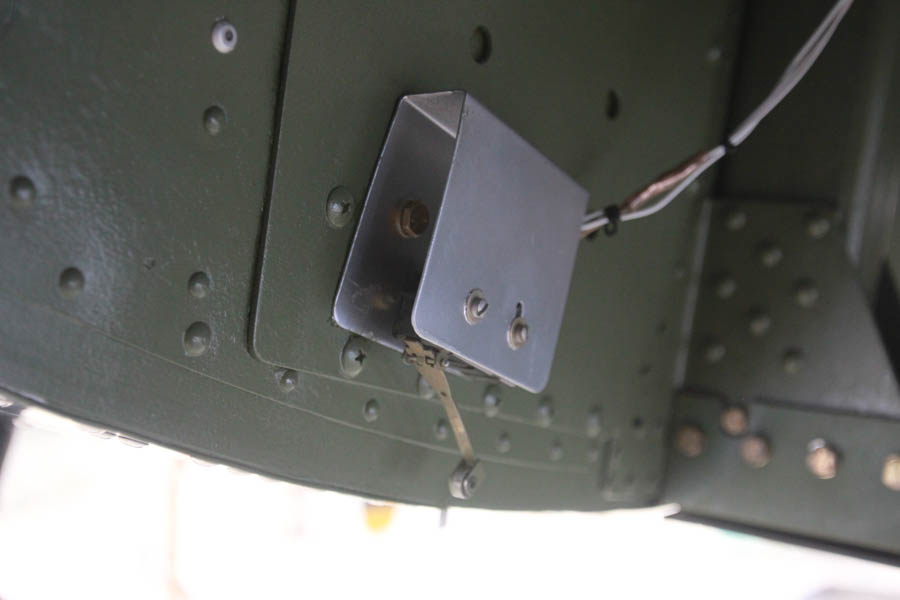 Mtcro-switch... When set by the closing door, it turned off the motor!

Interesting to see brand new piece on a 70+ year old airplace...
It was probably refurbished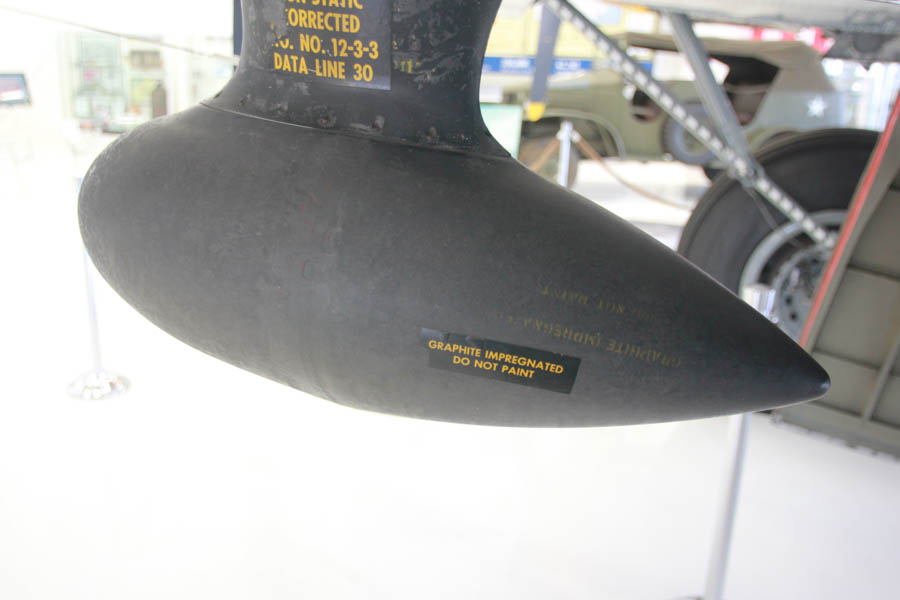 Pretty fancy technology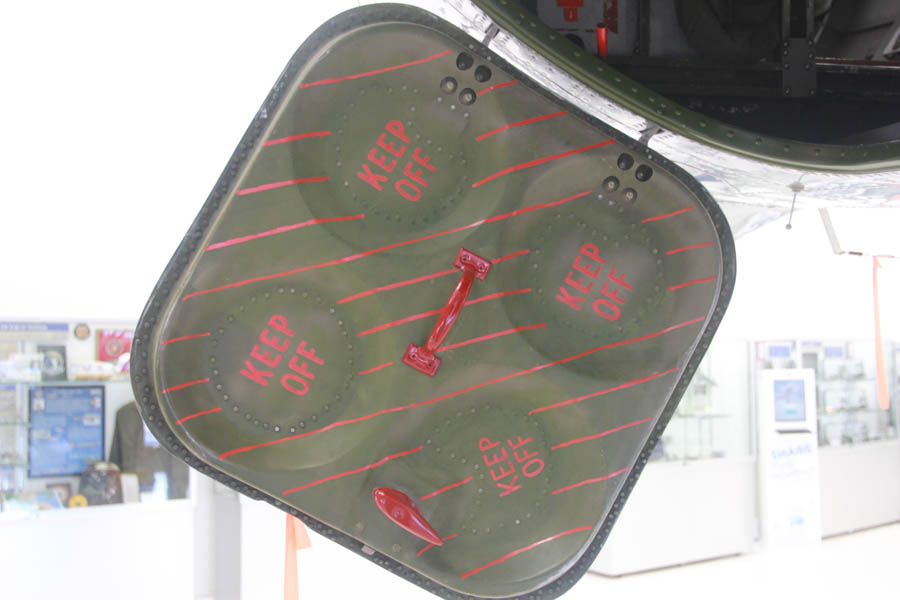 I would NOT want ot stand on this door in flight! - It was the escape hatch for the pilots
but notice no "safety mechanisms" on the latch!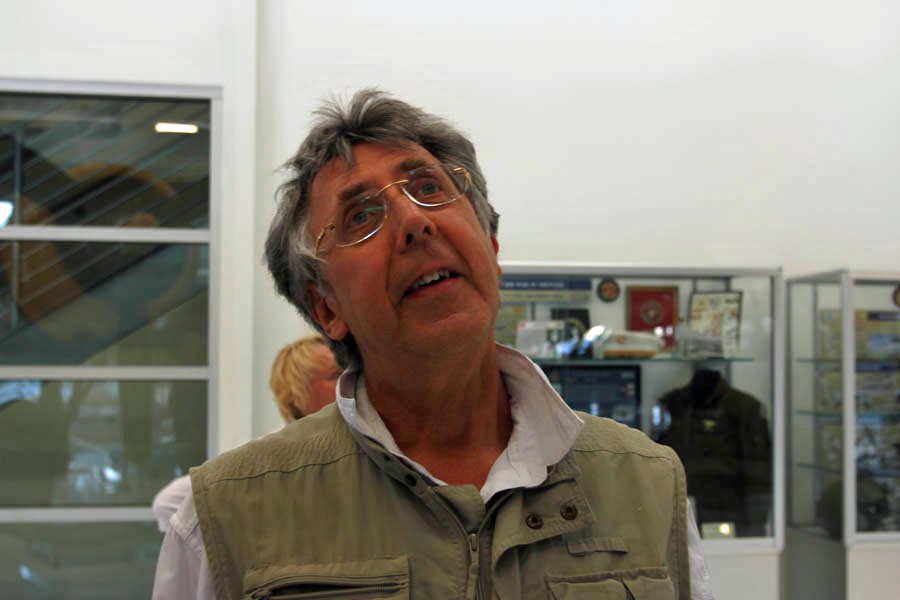 "Amazing..."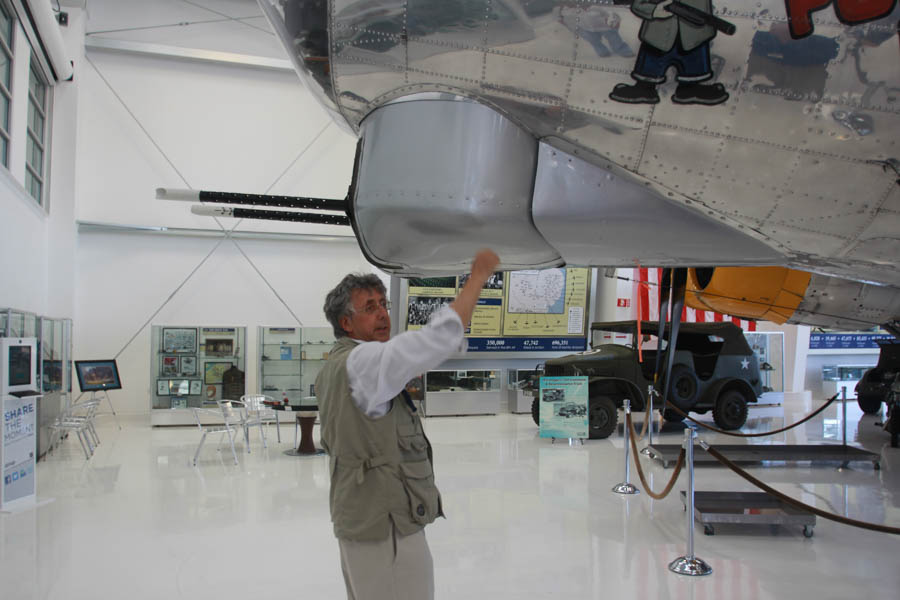 Gun hugger?
Mighty engines... 2,000 HP each! Each engine had 30 gallons of oil in it!

Originally the canvas was loose... Supposedly a woman overhearing men
talking about how to fix the problem said "Use a zipper!"

The zipper solution seems to have worked!

This is definitely an "E Ticket" ride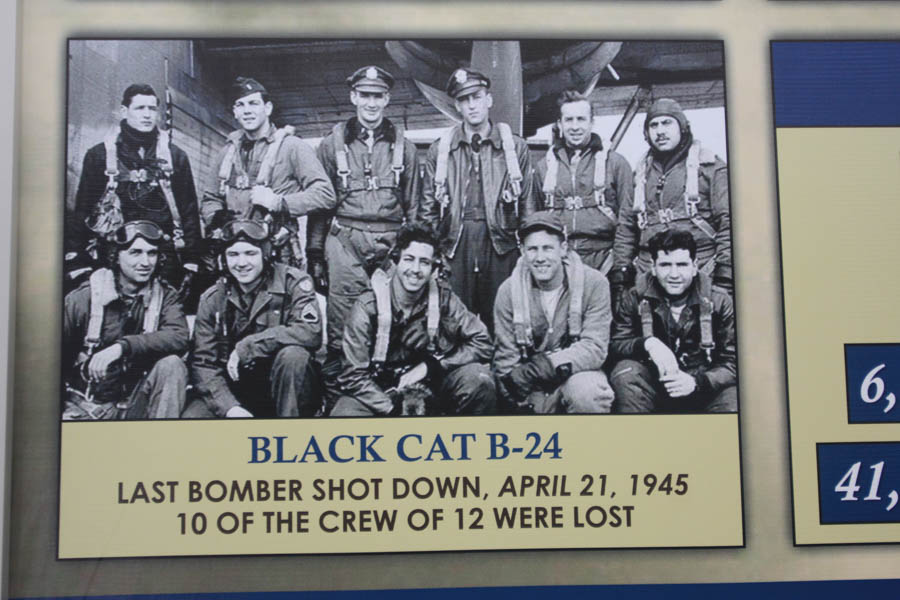 Paul was four months old when ten of these brave men lost their lives
in the name of freedom.... Heroes all!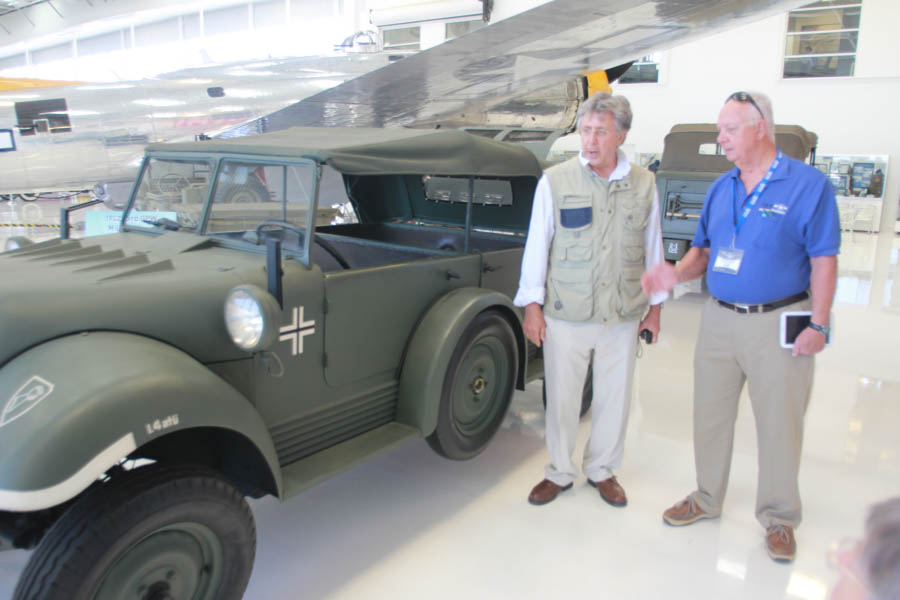 Macome explained this vehicle to us!

"Say what?"
Did You Know About This Vehicle"
1. The wheen in the center was NOT a spare.... It kept the vivle from getting high centered!
2. The vehcile had two entines, one in front and one in the back! Eacj engine drove the wheels nearest to it!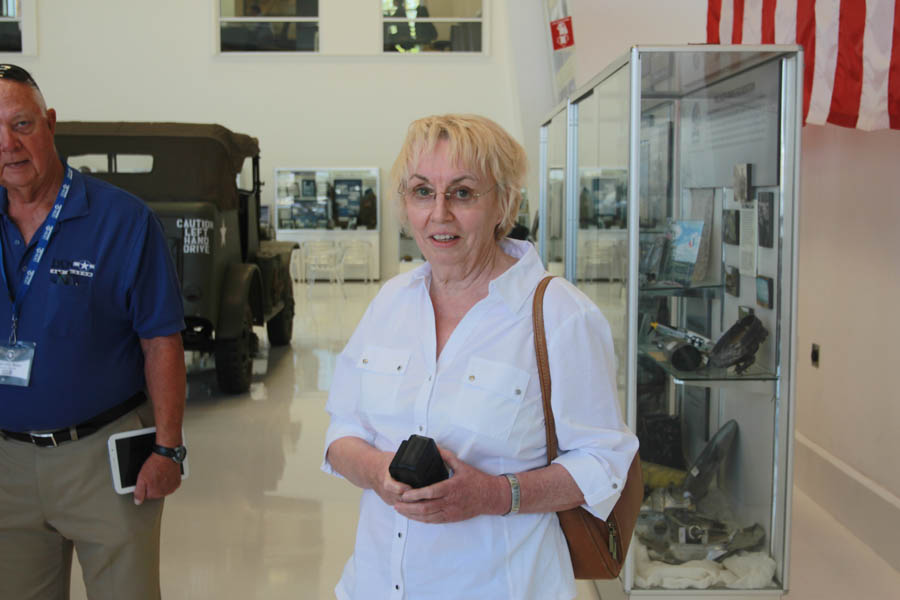 Jan was enjoying all the displays!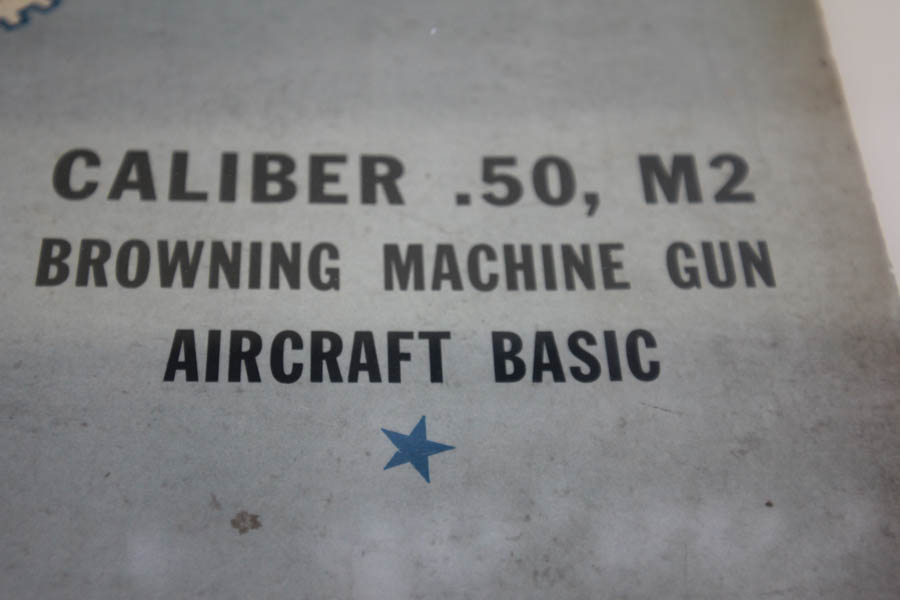 Did You Know? - In guns, particularly firearms, caliber or calibre is the approximate internal diameter of the barrel, or the diameter of the projectile it fires, in hundredths or sometimes thousandths of an inch. For example, a 45 caliber firearm has a barrel diameter of .45 of an inch. Barrel diameters can also be expressed using metric dimensions, as in "9mm pistol." When the barrel diameter is given in inches, the abbreviation "cal" (for "caliber") can be used. For example, a small-bore rifle with a diameter of 0.22 inches can be referred to as .22 or a .22 cal; however, the decimal point is generally dropped when spoken, making it a "twenty-two caliber" or a "two-two caliber rifle".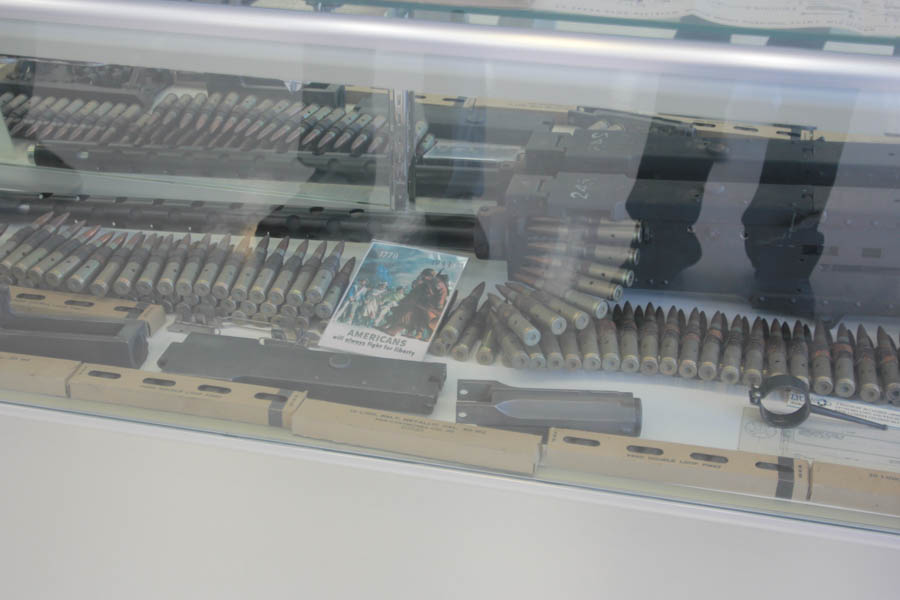 Aircraft version of the BAR (Browning Automatic Rifle)
Did You Know? - The Browning Automatic Rifle (BAR) is a family of United States automatic rifles (or machine rifles) and light machine guns used by the United States and numerous other countries during the 20th century.
The Browning .50 caliber machine gun has been used extensively as a vehicle weapon and for aircraft armament by the United States from the 1930s to the present. It was heavily used during World War II, the Korean War, the Vietnam War, the Falklands War, the Iraq War and the War in Afghanistan in the 2000s and 2010s.
It is the primary heavy machine gun of NATO countries, and has been used by many other countries. The M2 has been in use longer than any other small arm in U.S. inventory except the .45 ACP M1911 pistol, also designed by John Browning.
The current M2HB is manufactured in the U.S. by General Dynamics and U.S. Ordnance for use by the U.S. government, and for allies via Foreign Military Sales.

Guess where "Give them the whole nine yards" came from?
Did You Know? - Most commonly offered explanation is that World War II (1939–1945) aircraft machine gun belts were nine yards long. There are many versions of this explanation with variations regarding type of plane, nationality of gunner, and geographic area.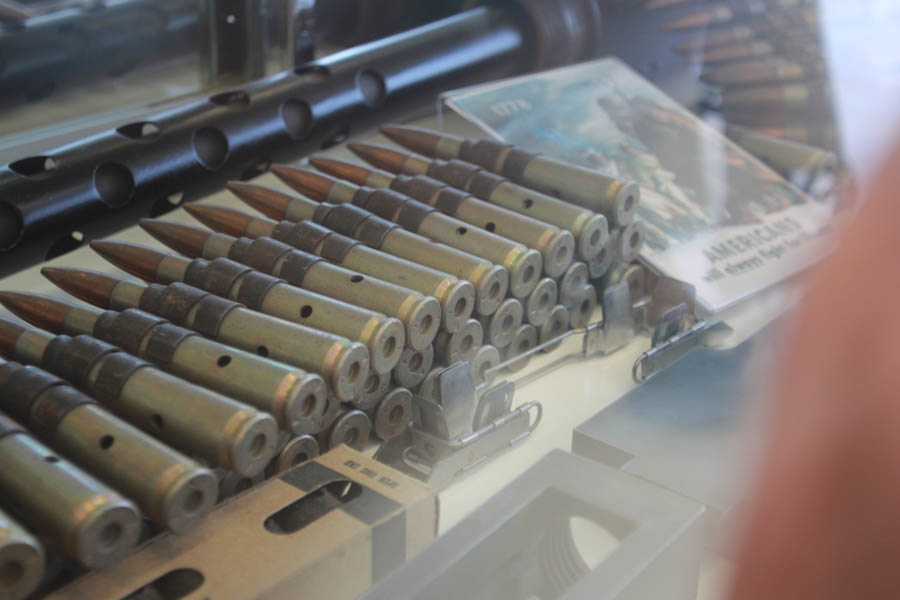 Doing a lot of damage

Looks deadly... Muzzle velocity of 3 miles/second! Wow!
Did You Know? - There are several different types of ammunition used in the M2HB and AN aircraft guns. From World War II through the Vietnam War, the big Browning was used with standard ball, armor-piercing (AP), armor-piercing incendiary (API), and armor-piercing incendiary tracer (APIT) rounds.
All .50 ammunition designated "armor-piercing" was required to completely perforate 0.875 inches (22.2 mm) of hardened steel armor plate at a distance of 100 yards (91 m) and 0.75 inches (19 mm) at 547 yards (500 m).
The API and APIT rounds left a flash, report, and smoke on contact, useful in detecting strikes on enemy targets; they were primarily intended to incapacitate thin-skinned and lightly armored vehicles and aircraft, while igniting their fuel tanks.

We would NOT want to be on the receiving end of these babies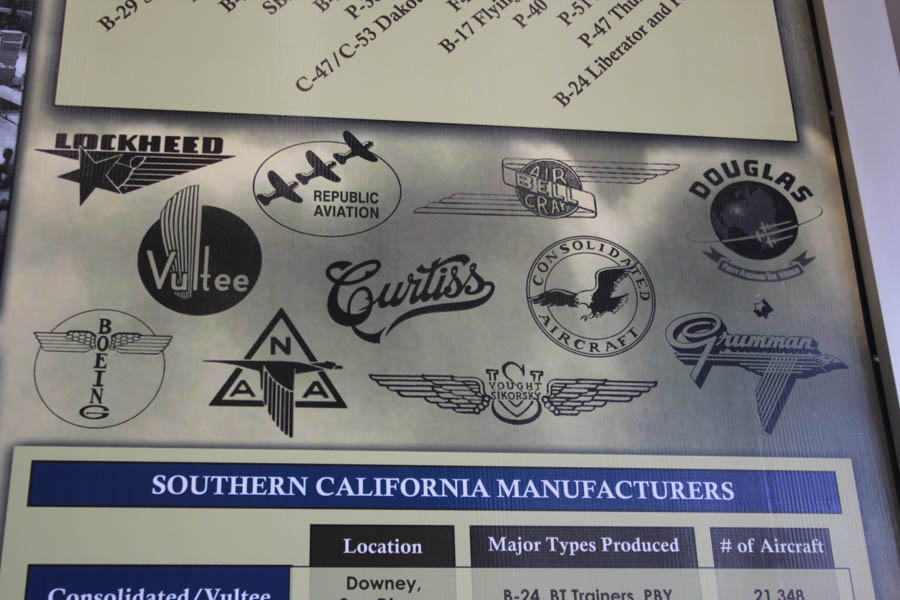 Loads of work in Downey were we worked for 20 years!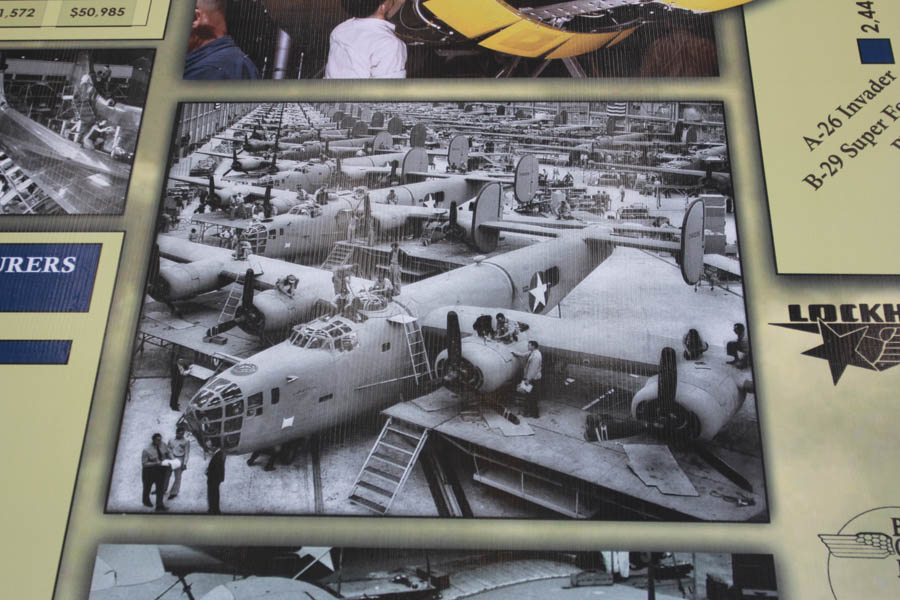 That is definitely a producion line!

America produced 261 airplanes a day throughout the WWII period!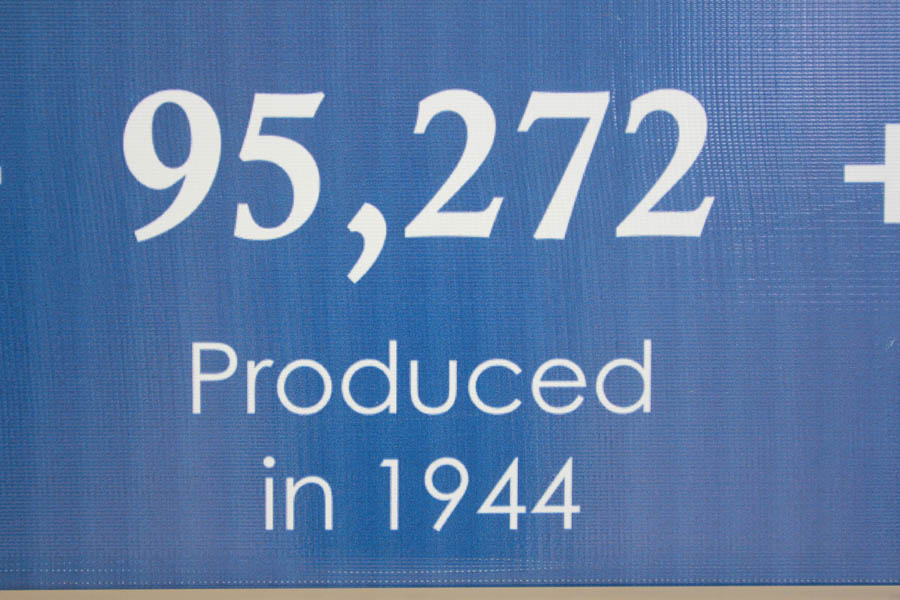 The year Paul was born

This machine took off 800 miles from Toyoko and delivered a blow to Toyoko they
never expected!
Did You Know? - In February 1942, just two months after the Pearl Harbor attack, the United States Army Air Forces plan to retaliate by bombing Tokyo and four other Japanese cities—taking advantage of the fact that US aircraft carriers can approach near enough to the Japanese mainland to make such an attack feasible.
After the attack, all but one of the B-25s run out of fuel before reaching their recovery airfields in China. As a result, their crews are forced to either bail out over China or crash-land along the coast.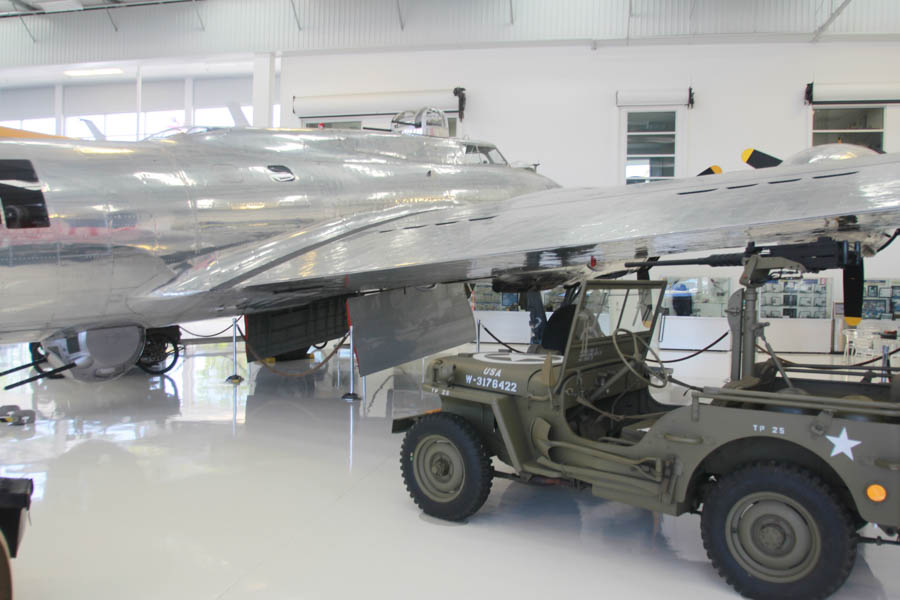 One mean machine!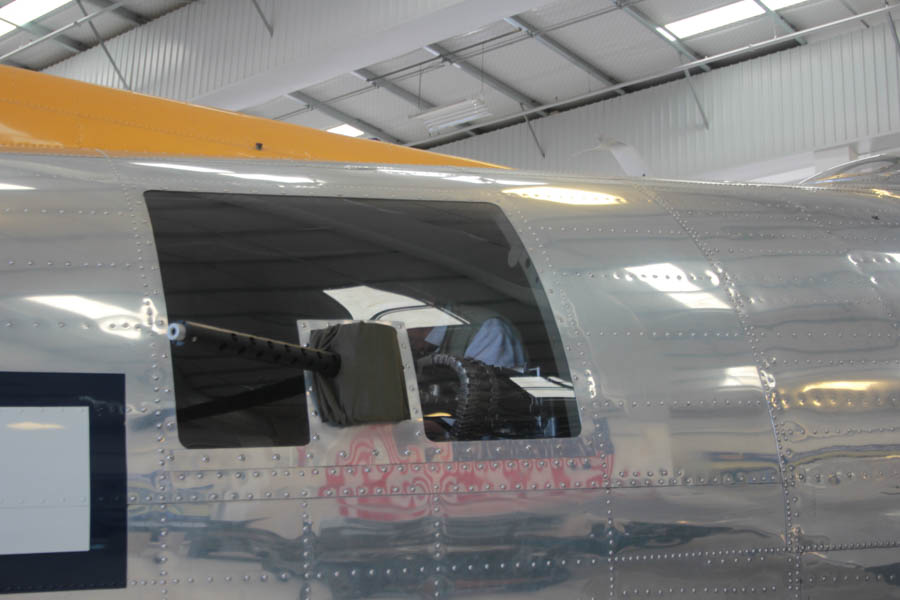 Brian got to go inside and take pictures!

Early version had this window open at 30,000 feet!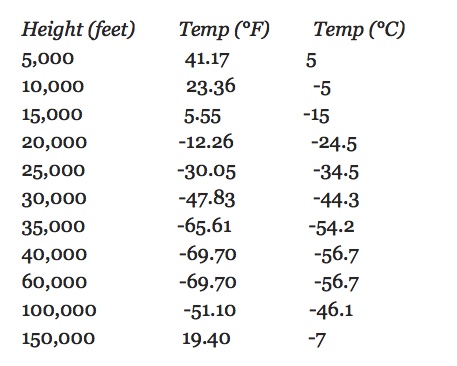 B-r-r-r-r-r-r-r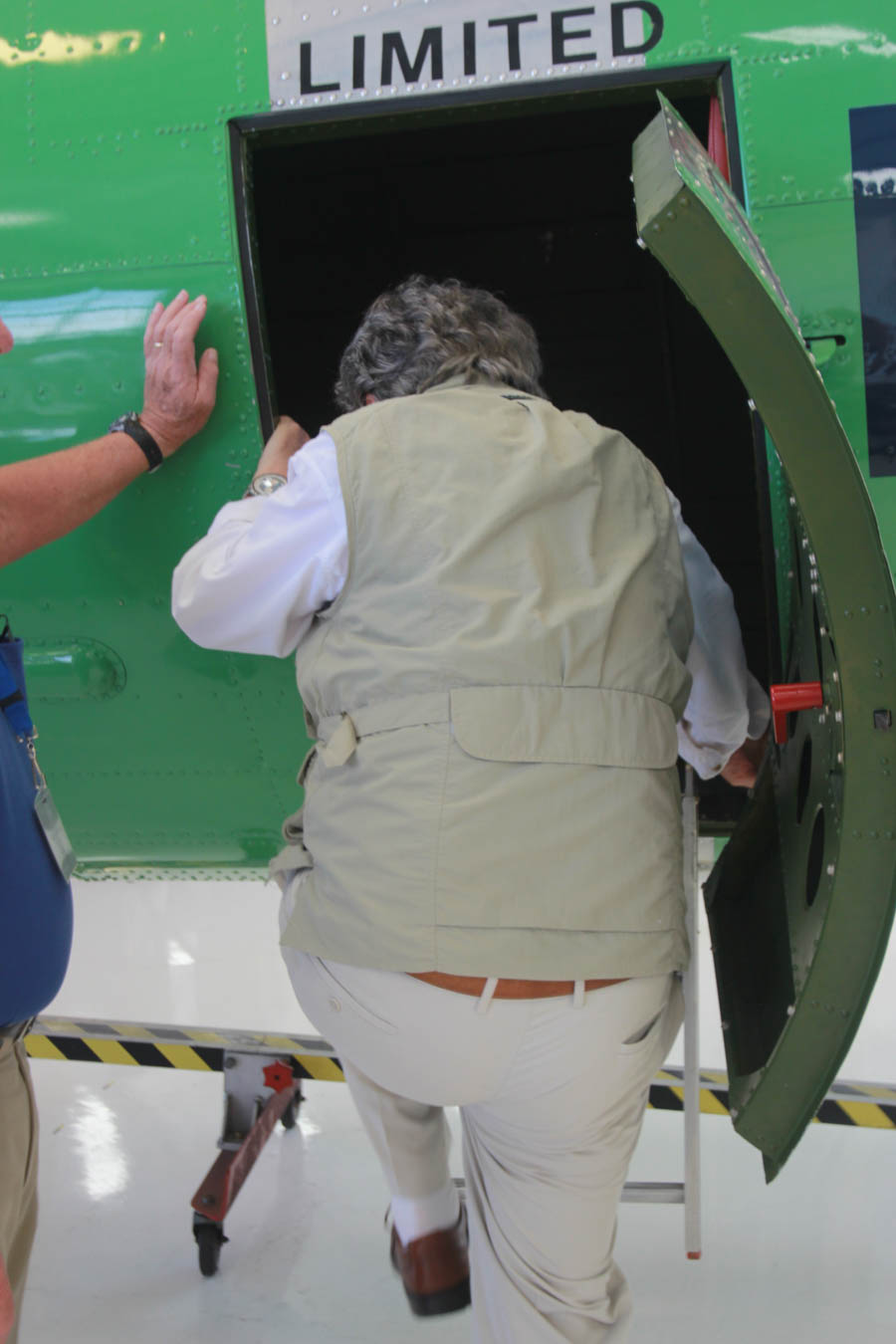 CAREFUL... Last step is a doosey!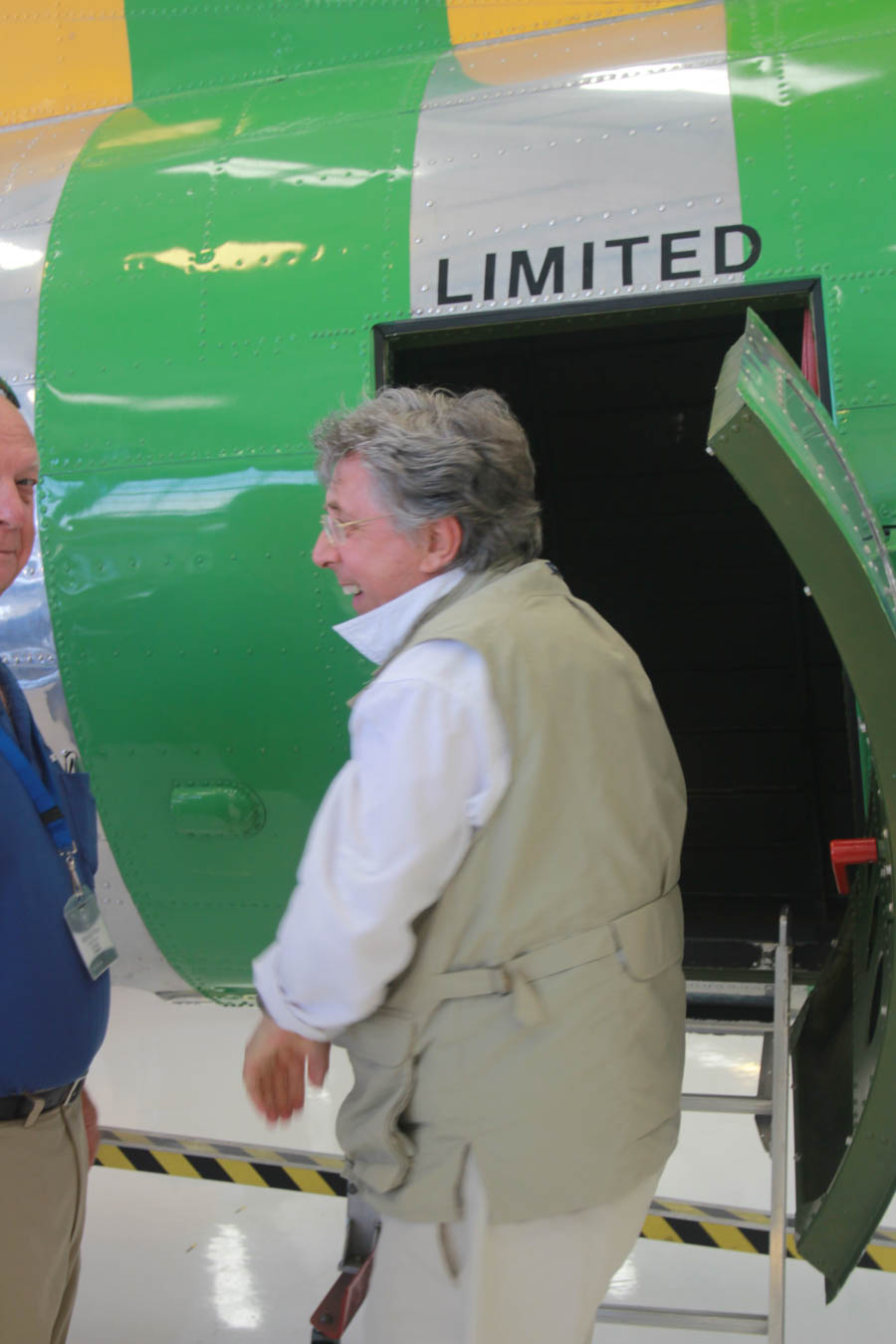 "Wow! That was terrific!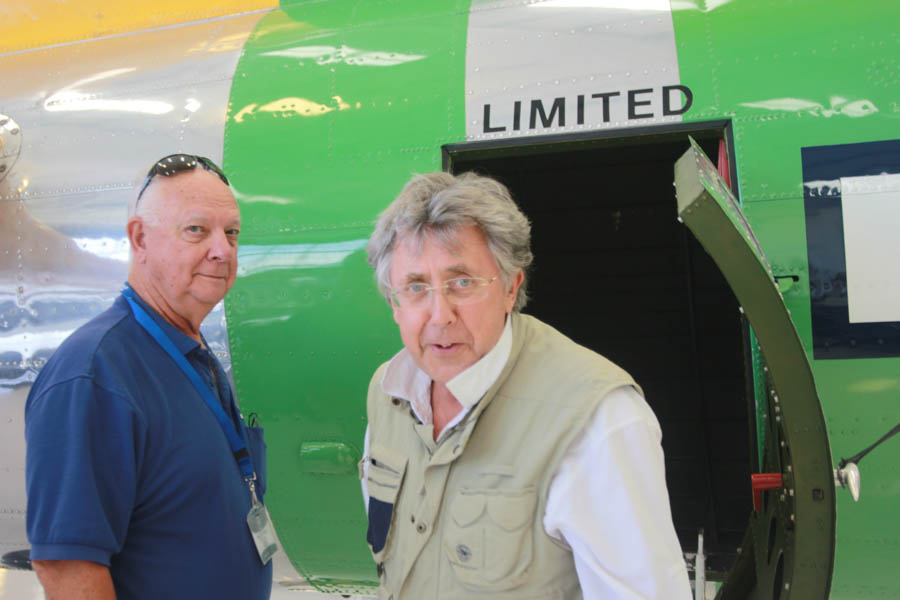 Malcome was delightful! Brian was amazed!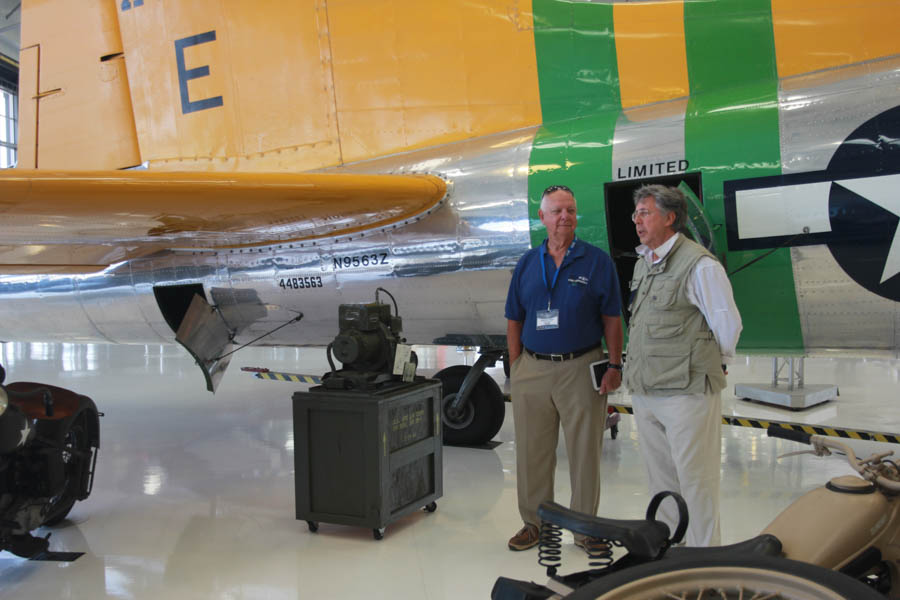 Discussing the finer features of the B-25

Wow... April 1942

These guys were amazing heroes!

The business end was pretty powerful... Twin 50 caliber machine guns
Did You Know? - DARPA (Defense Advanced Research Projects Agency) has contracted with Lockheed Martin to develop the EXACTO program, including .50-caliber bullets complete with microprocessors and steering vanes that allow the bullet to adjust its trajectory mid-flight when the flight path has changed. The weapon system was expected to be available in 2016.

One mean machine!