The Cavorting Continues (Page Two)
The music is playing and the casino is open... Time to celebrate!
Did You Know? - Four young, up-and-coming musicians, Elvis Presley, Johnny Cash, Jerry Lee Lewis, and Carl Perkins. Came together for one informal jam session during December of 1956. Called the "Million Dollar Quartet" by the press, the four budding music stars met in an impromptu moment at the Sun Record Studios in Memphis, Tennessee. They sang several songs together, including many old Gospel tunes, while being informally recorded. The session lasted part of the day and was for fun rather than commercial purposes, but in 1981 a seventeen track album entitled "The Million Dollar Quartet" was released in Europe.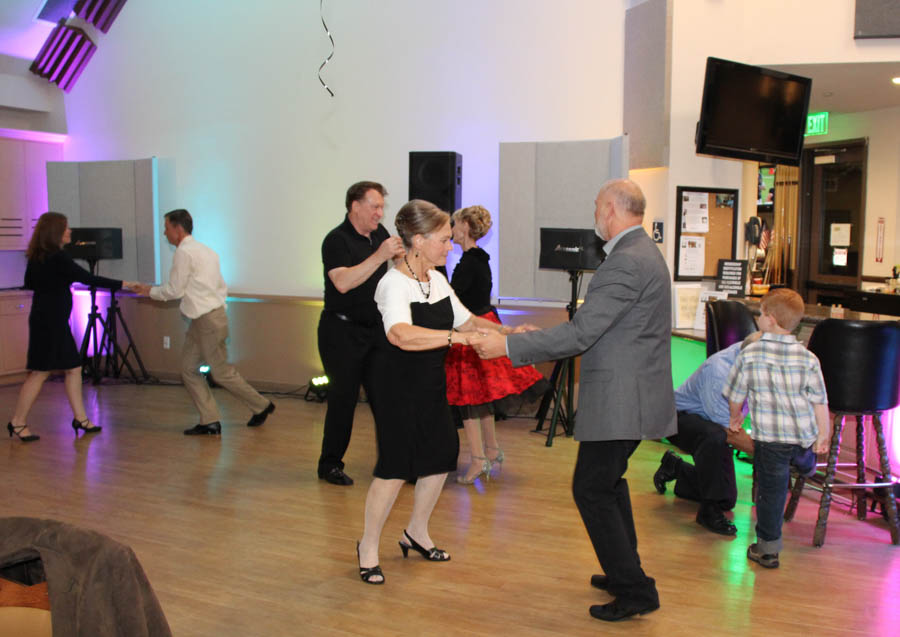 John and Linda hit the floor.... Owen gets his shoelaces adjusted!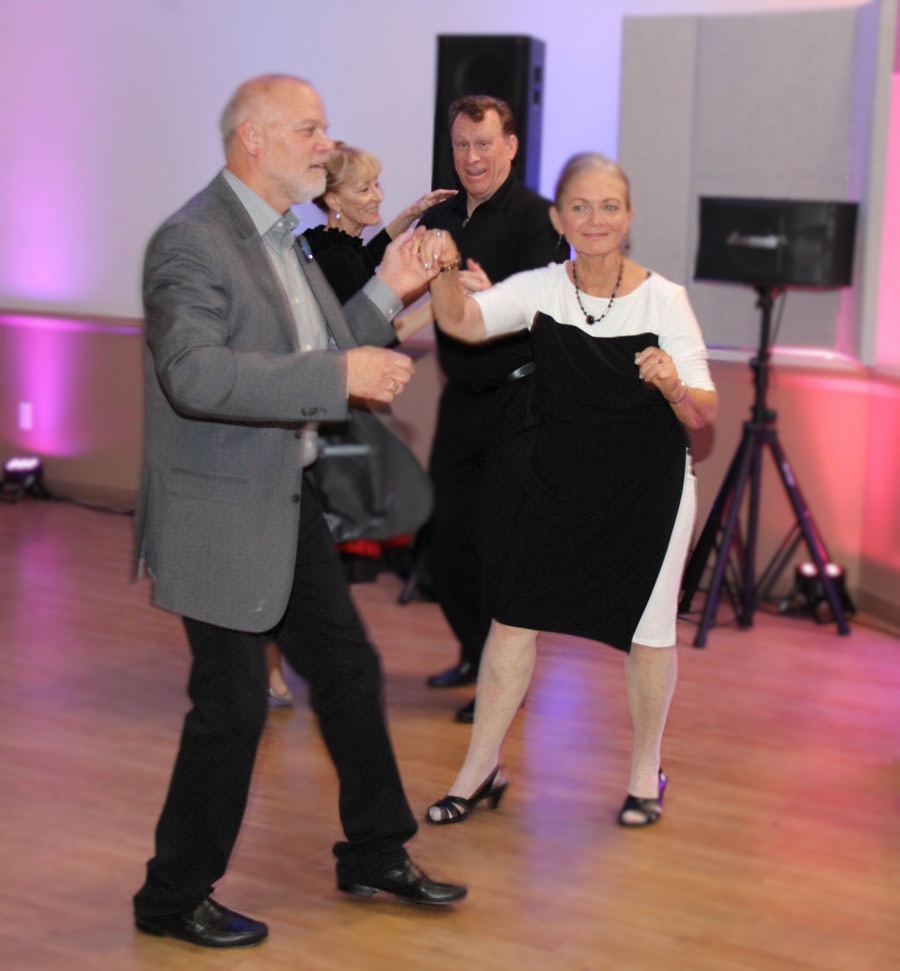 Movin' and a goovin'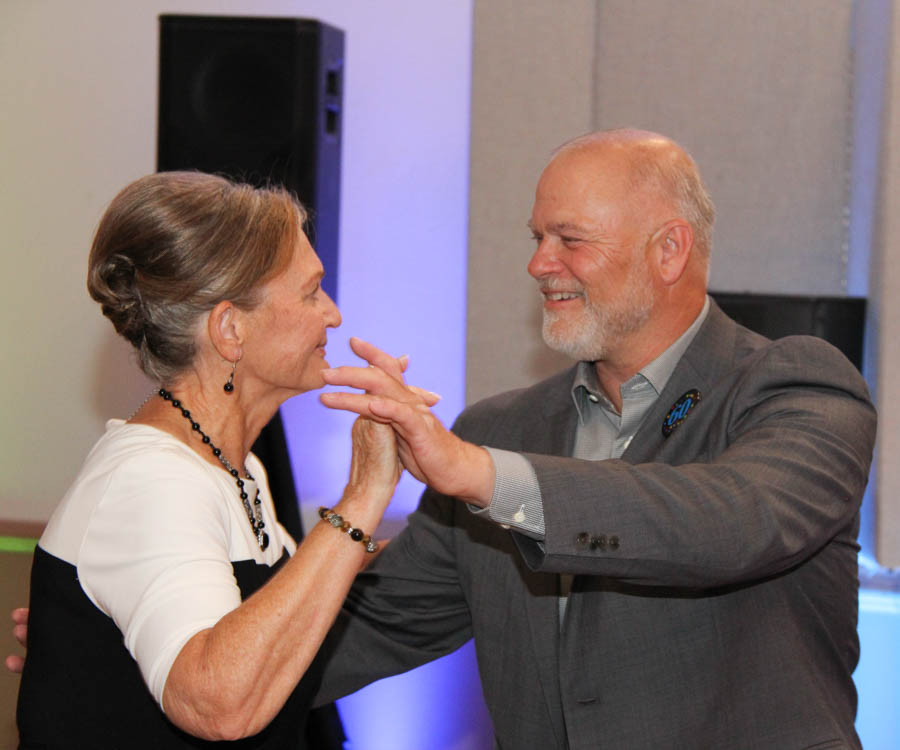 Lookin' good!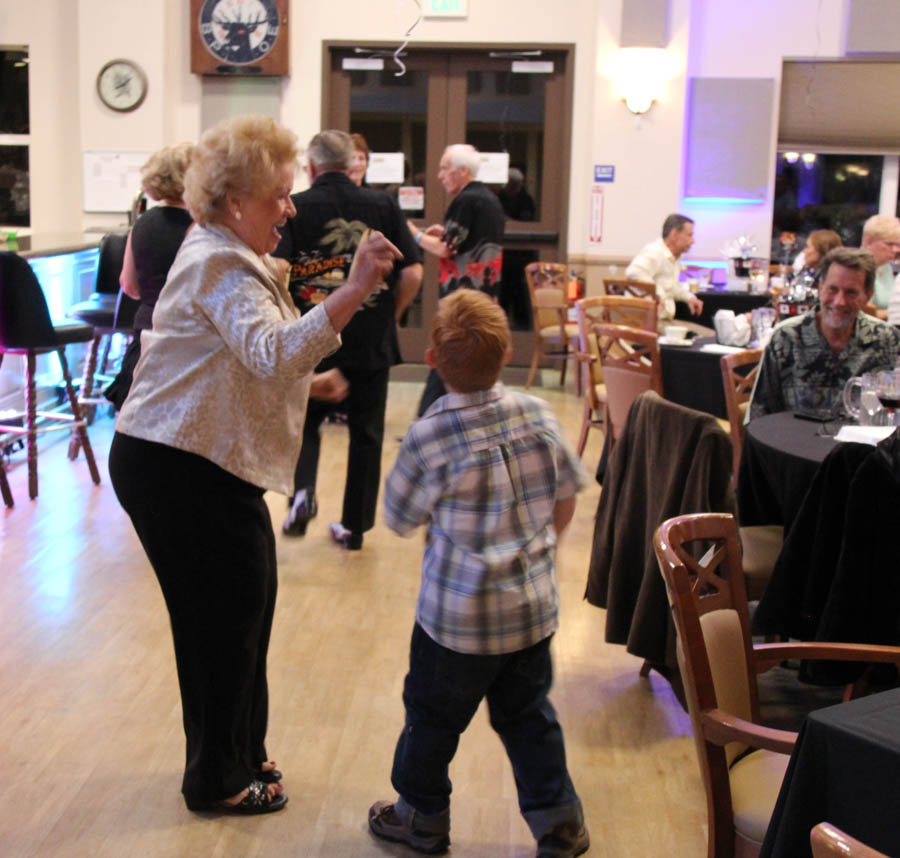 "Come on Owen... We can do it!"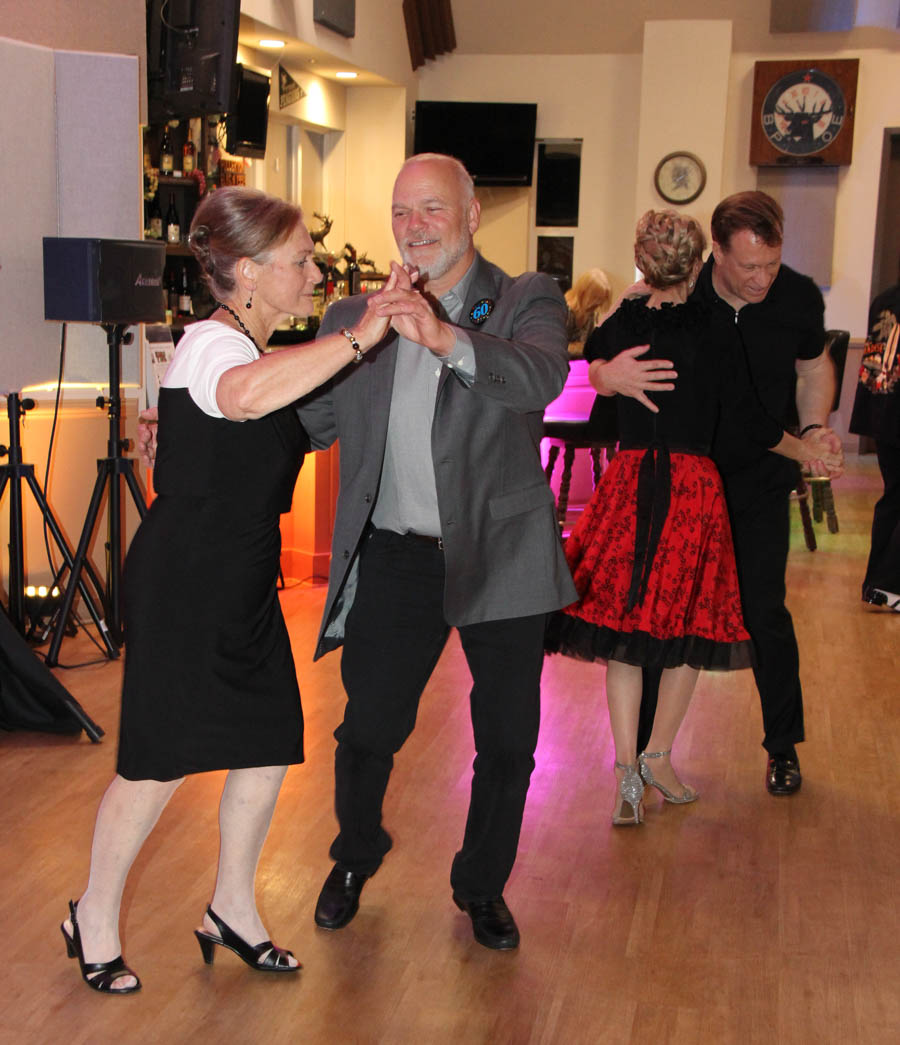 "Uncle John and Linda are really moving!"

"Own sees Uncle John dancing.... and likes it!"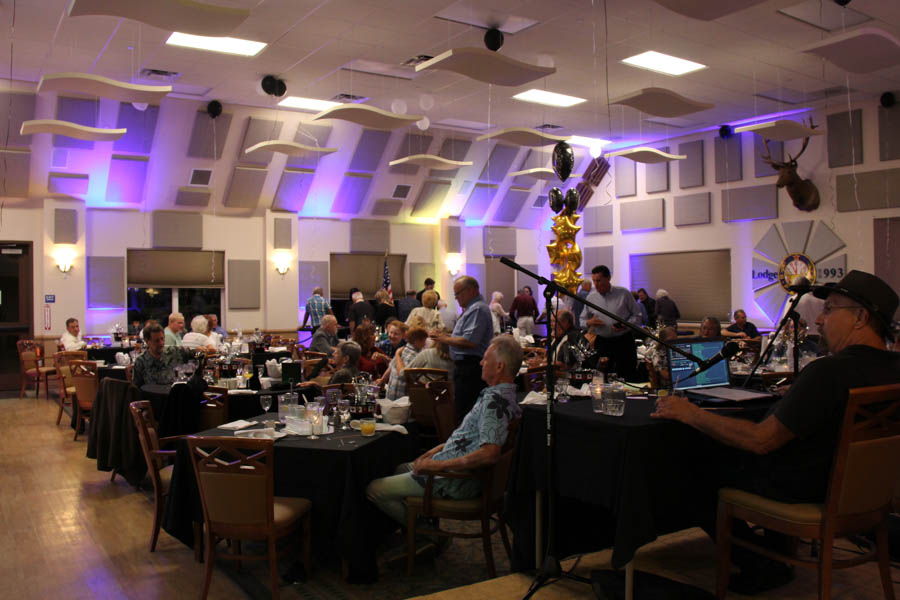 The DJ's view of the room

Ain't it the truth!
Did You Know? - The wildly popular epic film "The Ten Commandments" premieres in the United States on October 5, 1956. The film, directed by legendary icon Cecil B. DeMille, starred Charlton Heston as Moses, Yul Brynner as Rameses and Anne Baxter as Nefretiri. The film told the Biblical tale of Moses in a grand and cinematic way and was filmed on location in Egypt. At the time it was created, "The Ten Commandments" was the most expensive film ever made and featured some of the largest sets ever created. It was a huge financial success and had critical acclaim, being nominated for 7 Academy Awards.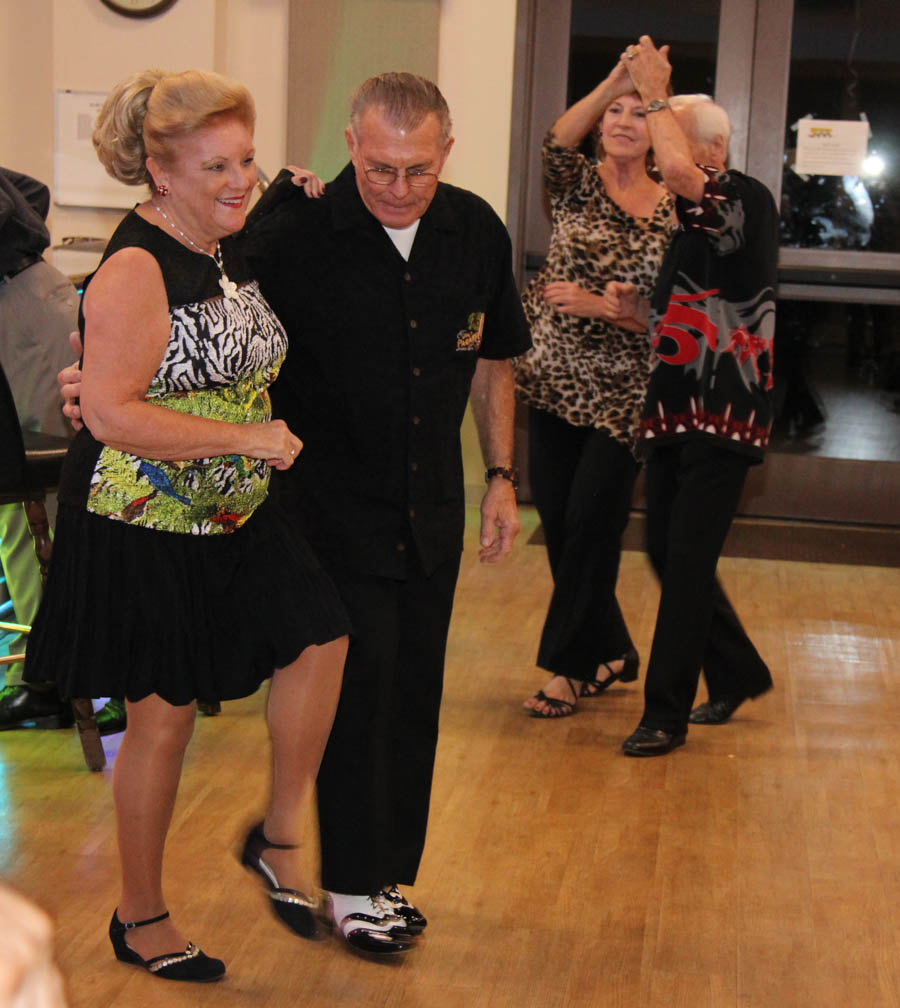 Love those shoes!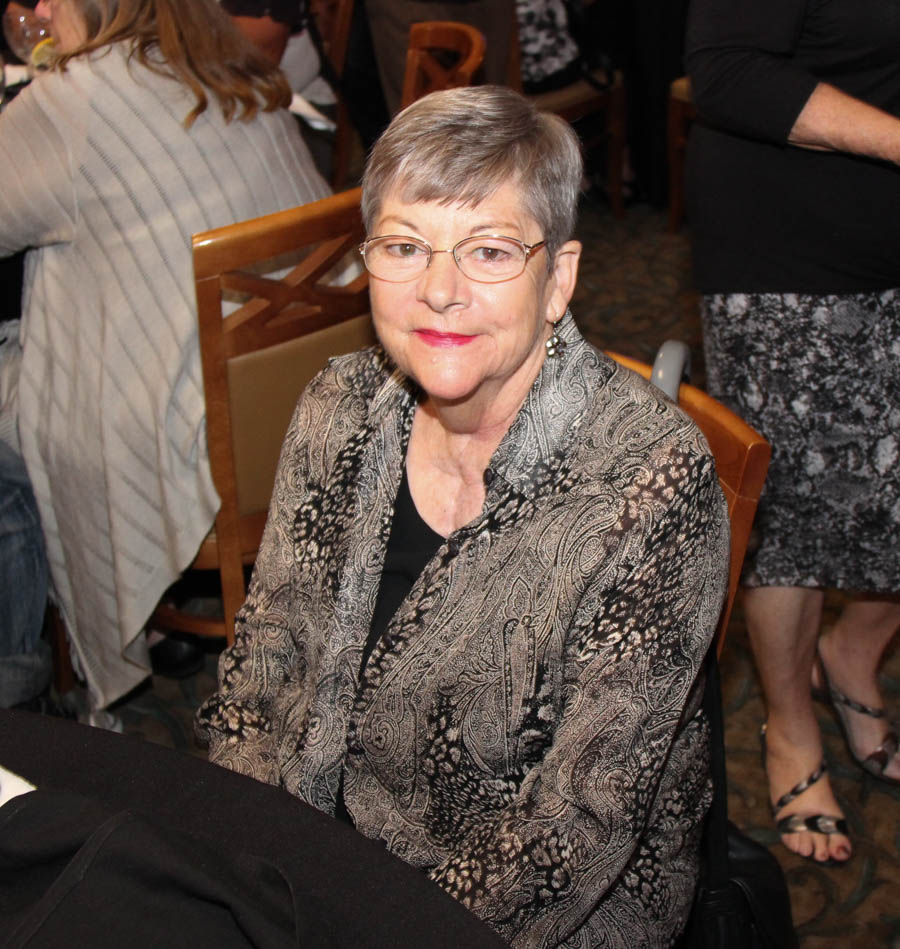 All smiles!

"See... I can leave the camera alone for a few minutes!"

Bridgette and Cathy!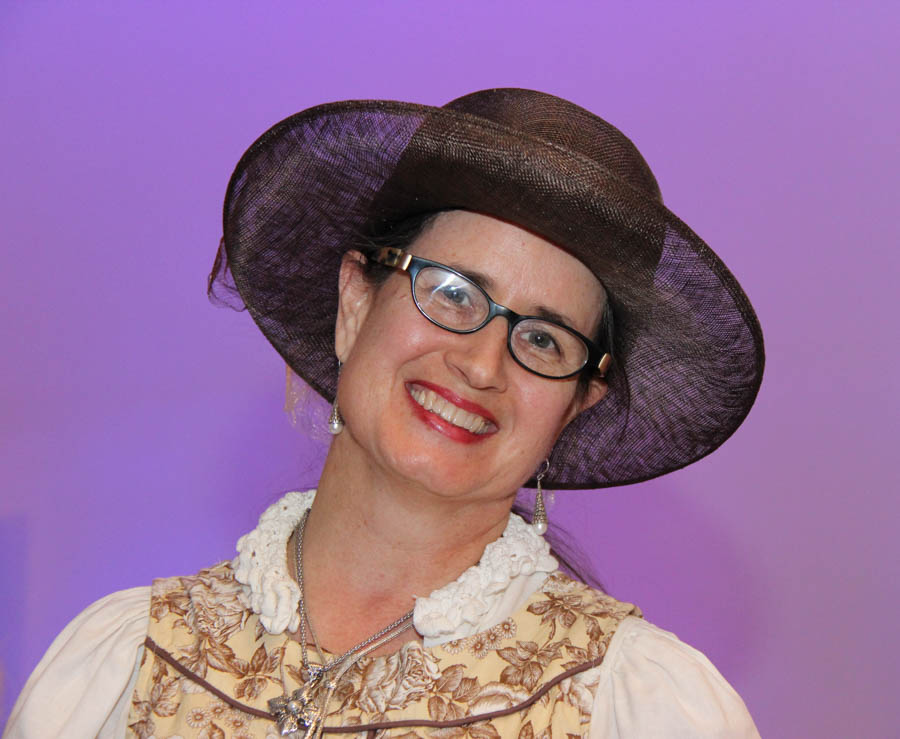 Love the hat!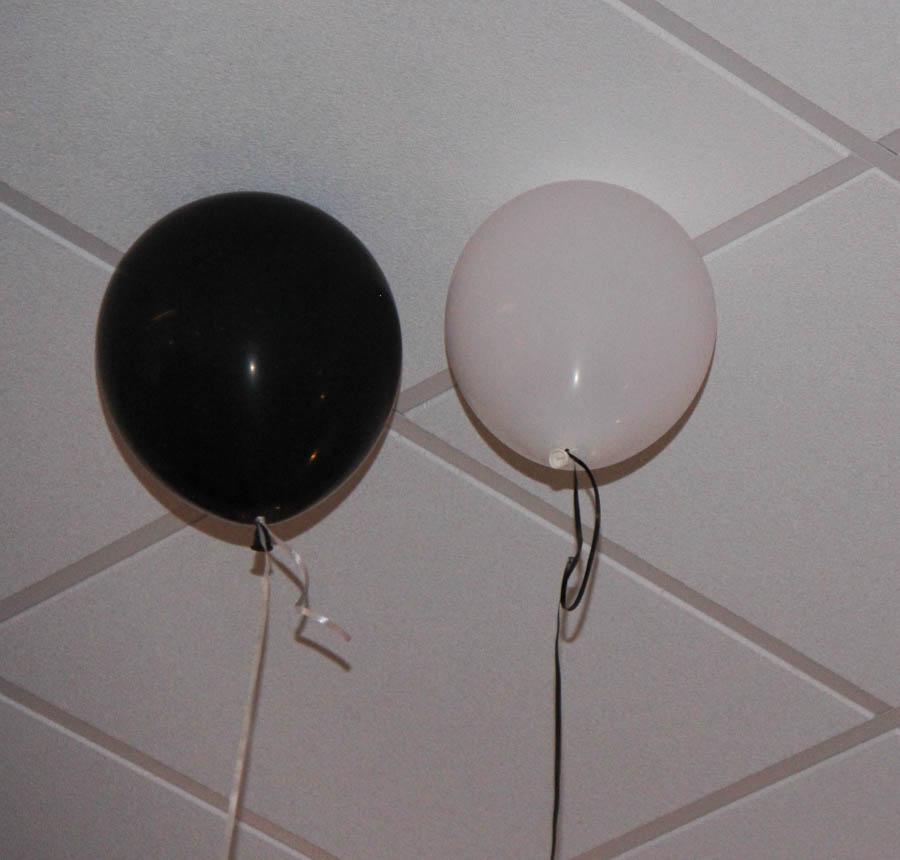 They escaped!
Did You Know? - In January of 1956, iconic Rock 'n' Roll performer Elvis Presley released his first pop single "Heartbreak Hotel." Elvis recorded the track earlier in the month at a studio in Nashville, Tennessee not long after he had signed his major recording contract with RCA. "Heartbreak Hotel" soon became the number one song on the Billboard pop charts for eight weeks after its release, it also hit number one on the country singles chart. This was also his first single to sell over one million copies. During the month of January he also had his first network TV appearance on Tommy and Jimmy Dorsey's "Stage Show."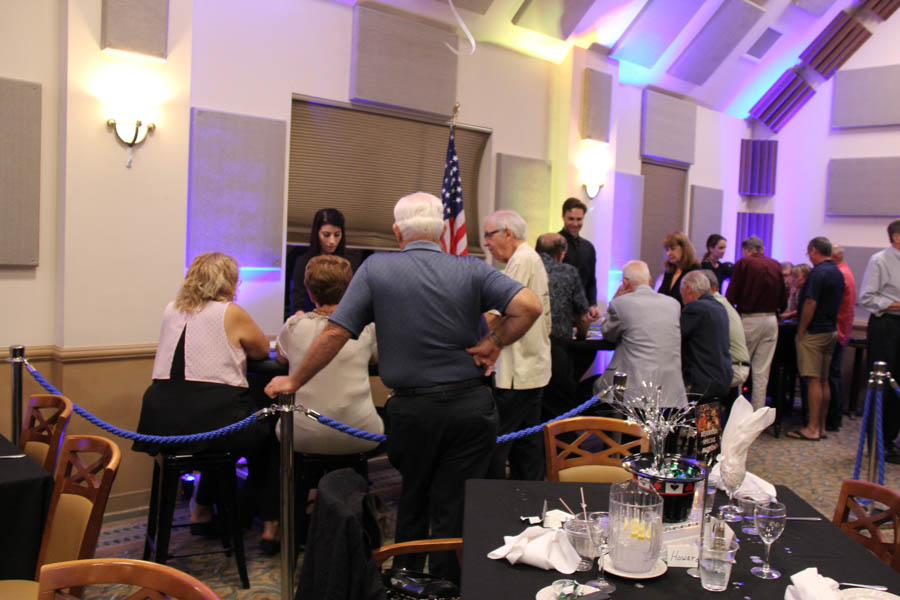 "Three dollars on the nose!"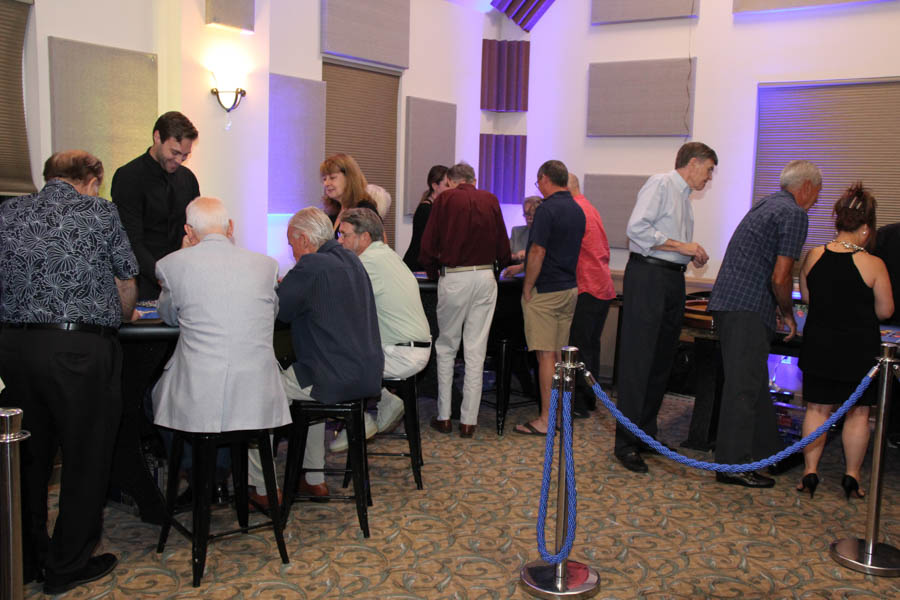 Having fun!

"My fingers never leave my hand!"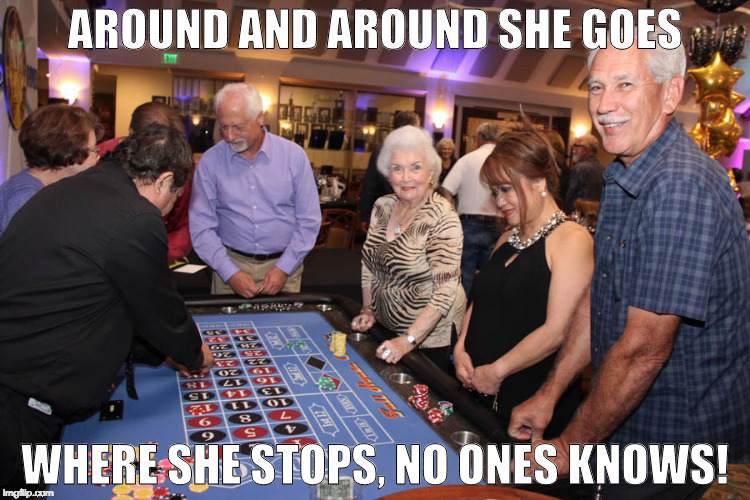 What do all the colors mean?
Did You Know? - Casino tokens (also known as casino or gaming chips, checks, or cheques) are small discs used in lieu of currency in casinos. Colored metal, injection-molded plastic or compression molded clay tokens of various denominations are used primarily in table games, as opposed to metal token coins, used primarily in slot machines. Casino tokens are also widely used as play money in casual or tournament games.
Although the first gambling house was legalised in Venice in 1626, actual poker chips as they are now known were still not used for over two hundred more years. Back in the 19th century and prior, poker players seemed to use any small valuable object imaginable. Early poker players sometimes used jagged gold pieces, gold nuggets, gold dust, or coins as well as "chips" primarily made of ivory, bone, wood, paper, and a composition made from clay and shellac.
Several companies between the 1880s and the late 1930s made clay composition poker chips. There were over 1000 designs from which to choose. Most chips were white, red, blue, and yellow, but they could be made in almost any color desired.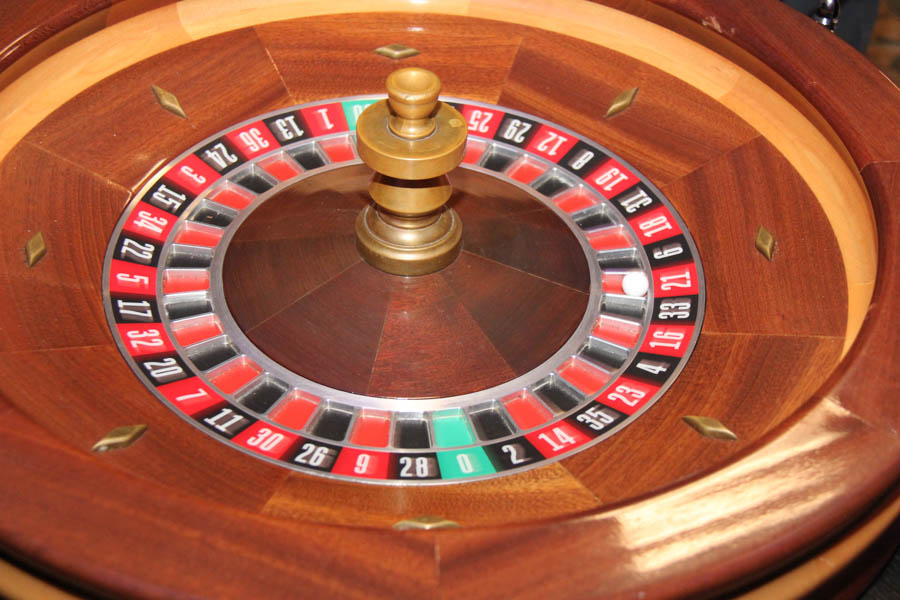 Watch the little marble

Owen found $500 in a chip!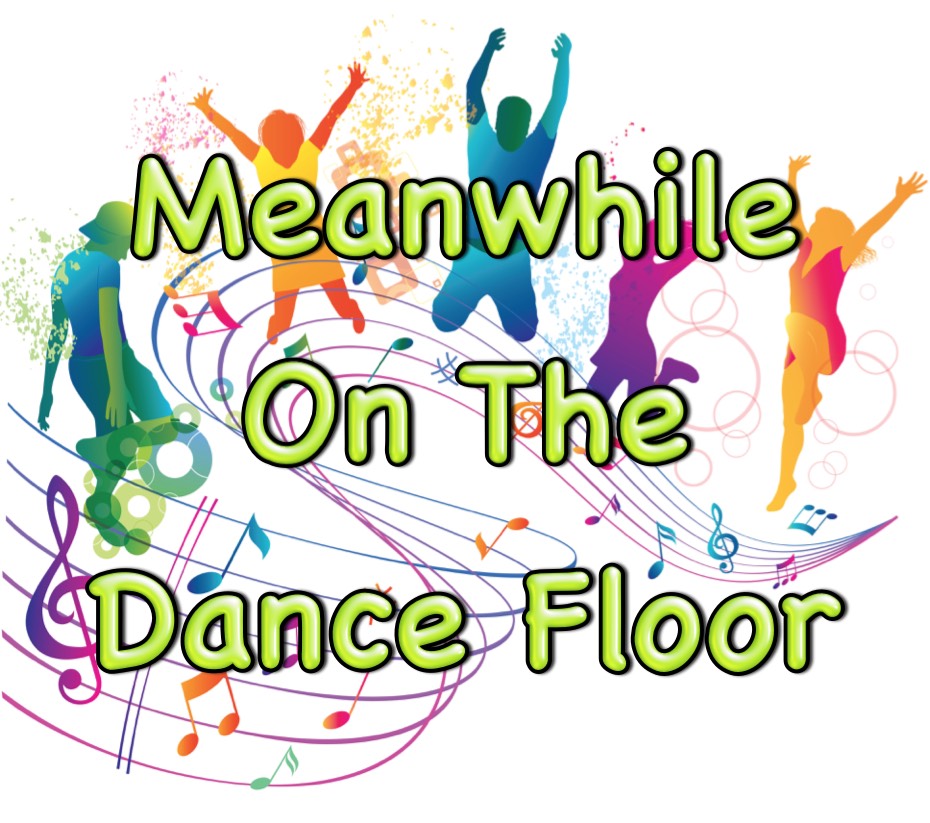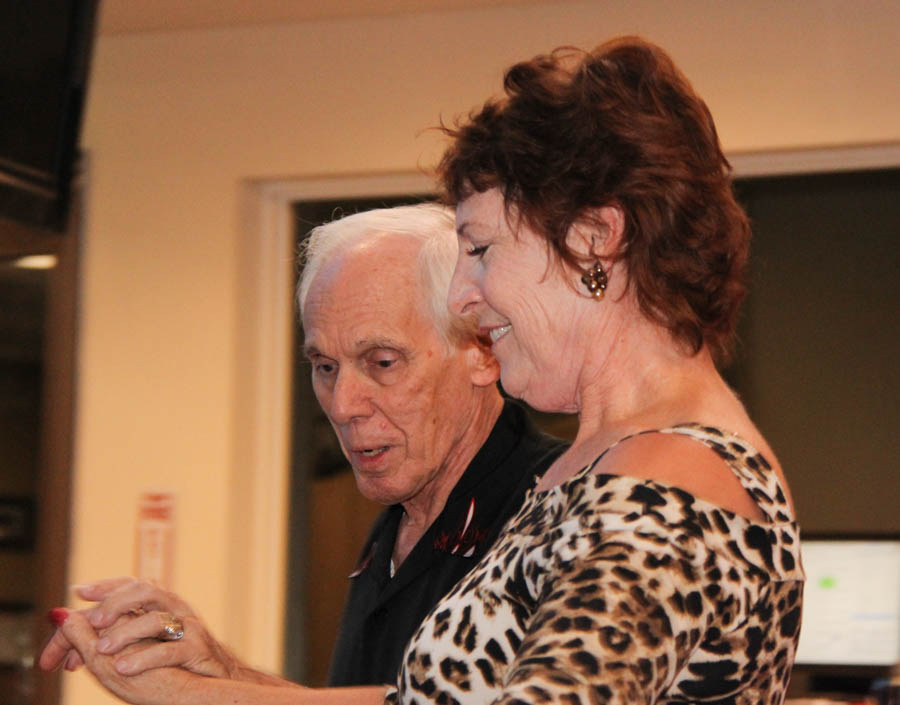 "Follow me..."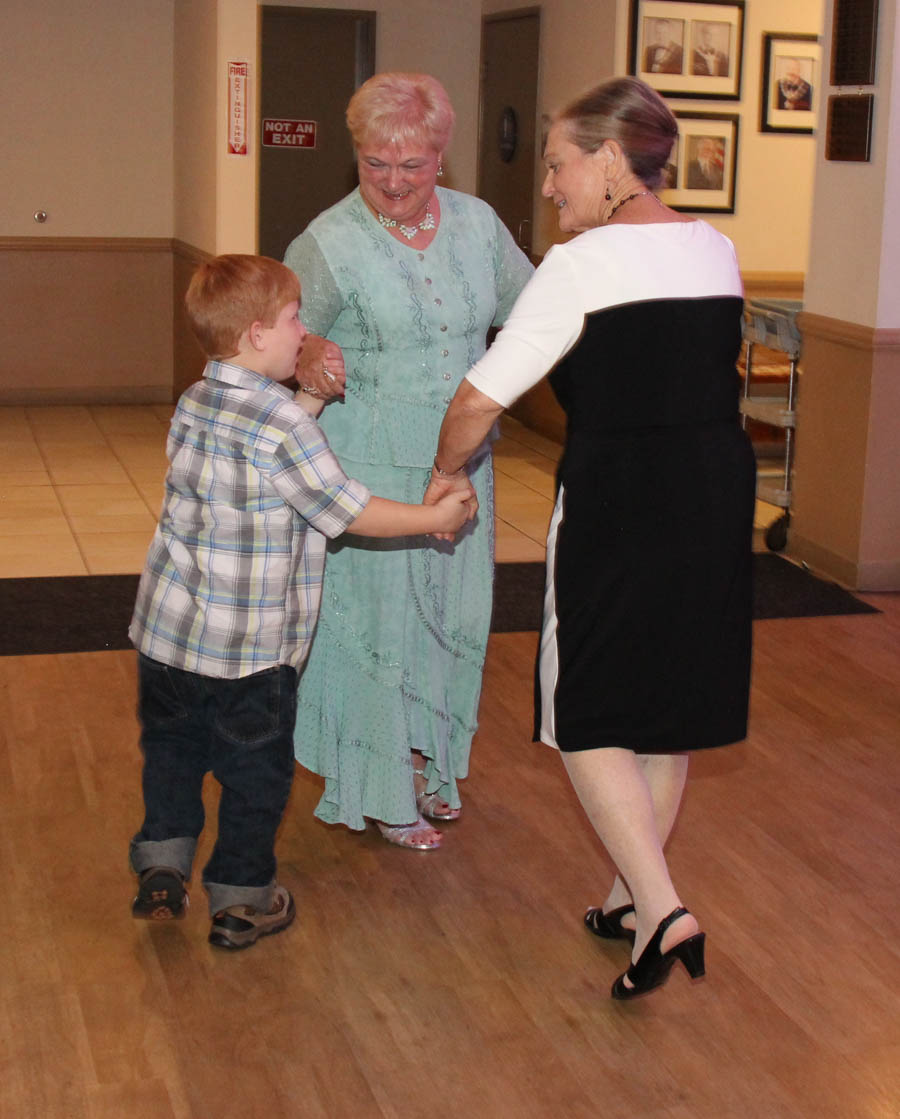 Owen gets a dance lesson

Someone is having a great time!
Quotation To Remember: A diplomat is a man who always remembers a woman's birthday but never remembers her age. ~Robert Frost


Paul and Sue hit the floor!

"Me? Bad? No way!"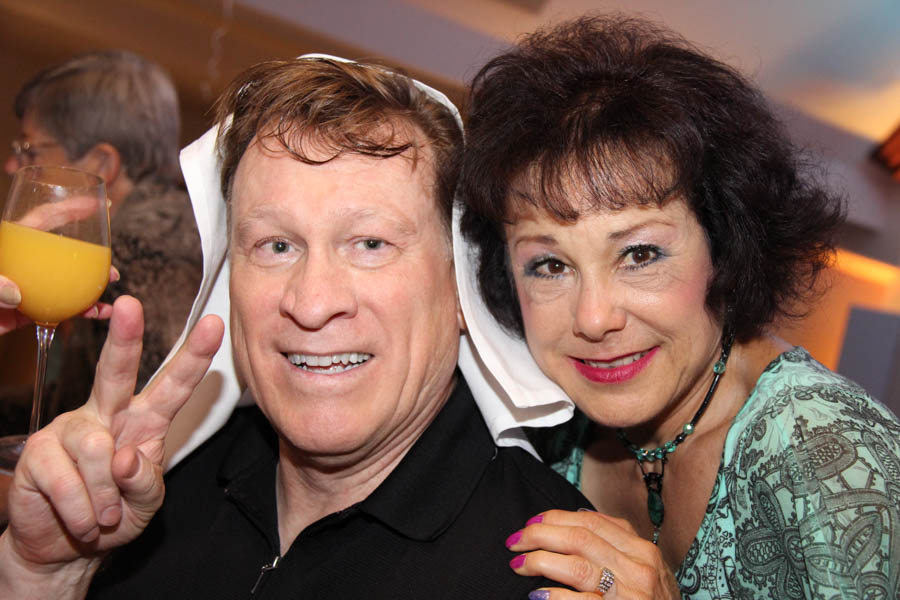 Mike cools off!
Did You Know? - IBM releases the first computer with a hard drive, the IBM 305 RAMAC, during September of 1956. The machine weighed about one ton and measured about 16 square feet. It was created by IBM employee Reynold Johnson and his research team. The hard drive stored about 5 megabytes of data and allowed users to immediately retrieve the data they needed without the use of punch cards. The development of the hard drive was a piece of revolutionary technology at the time and it greatly influenced the advancement of how we now use computers in the modern day.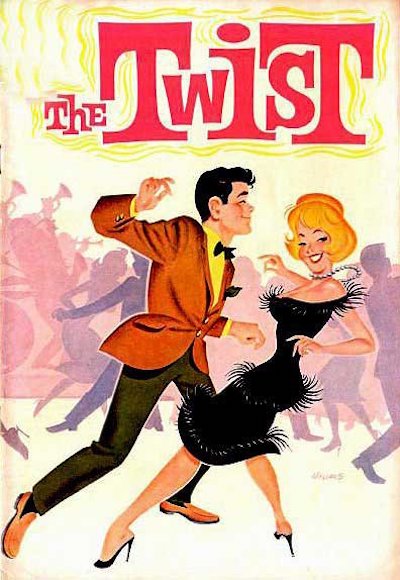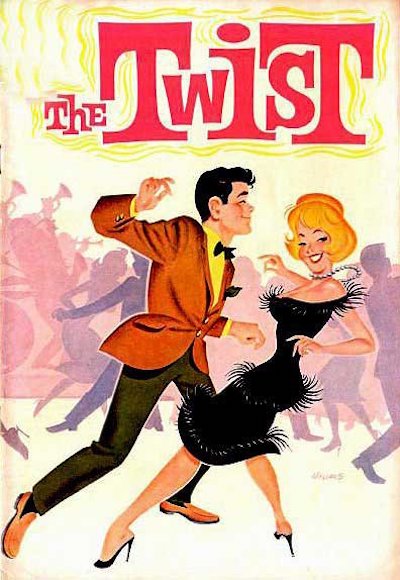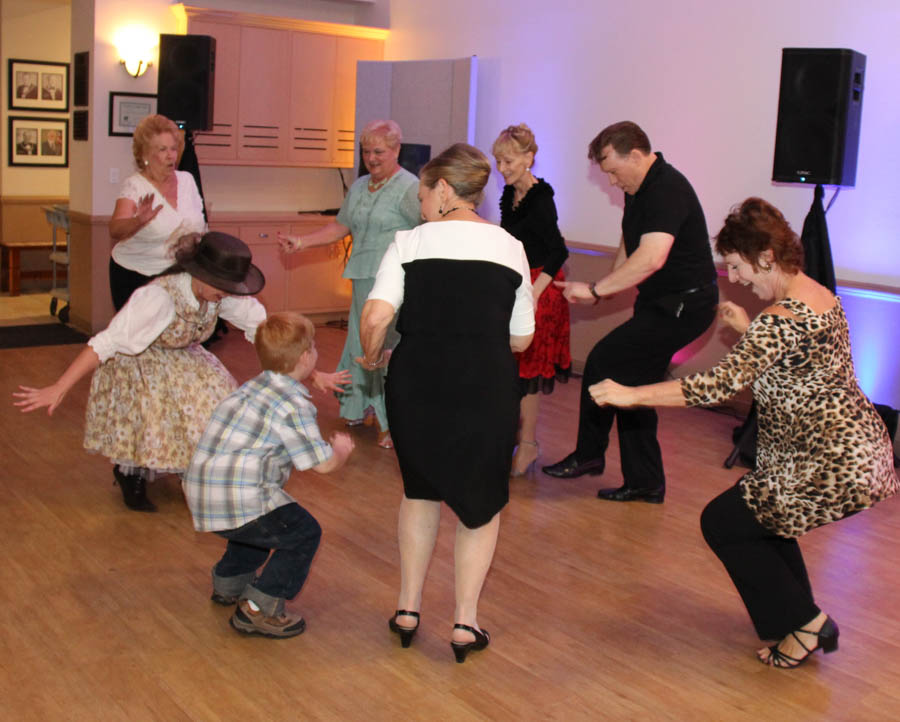 Owen has a distinct advantage.... He is already close to the floor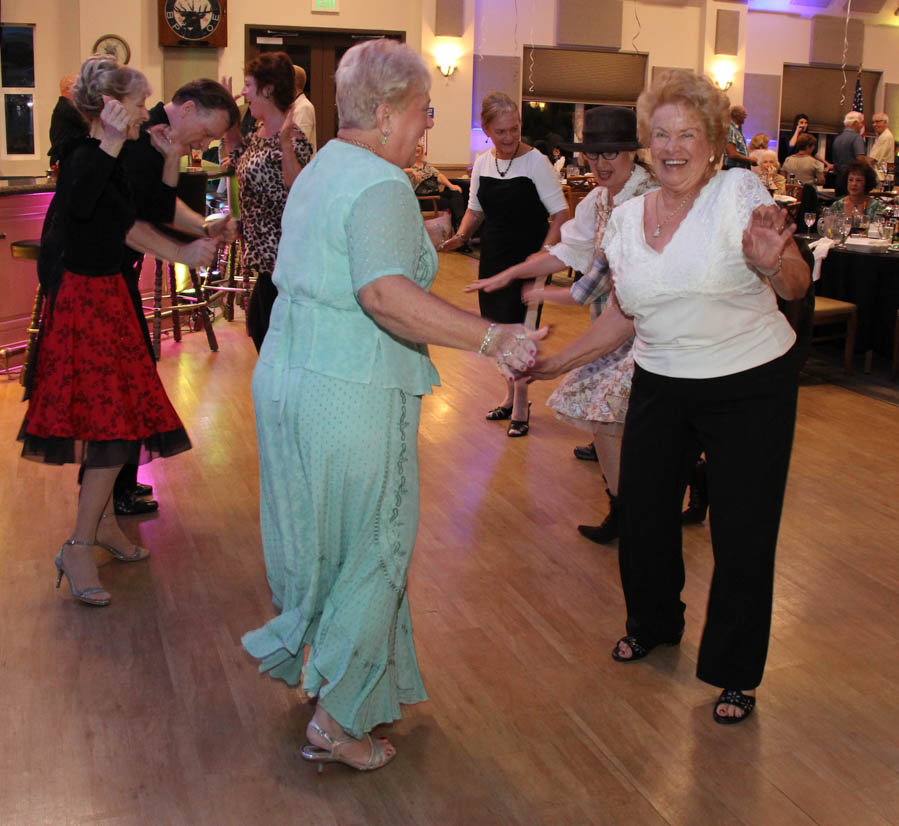 "We can do this.... Someone get the oxygen bottle!"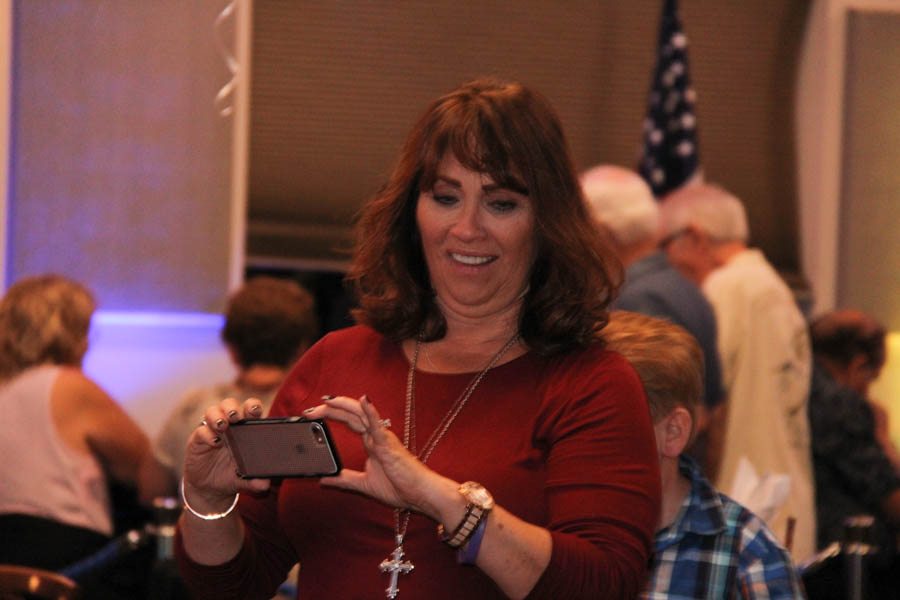 Grandma gets the camera ready!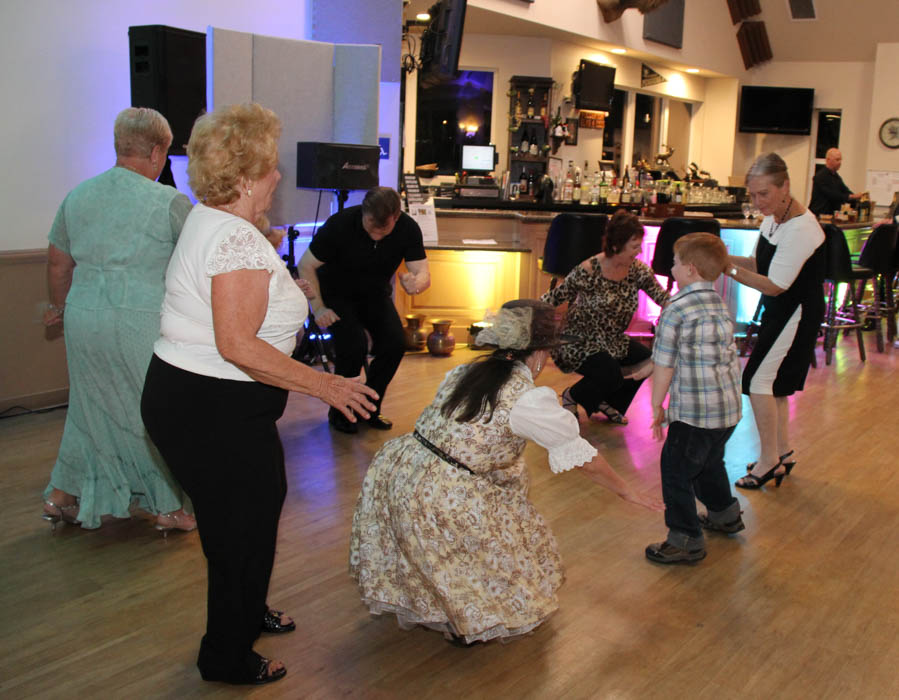 How low can you go?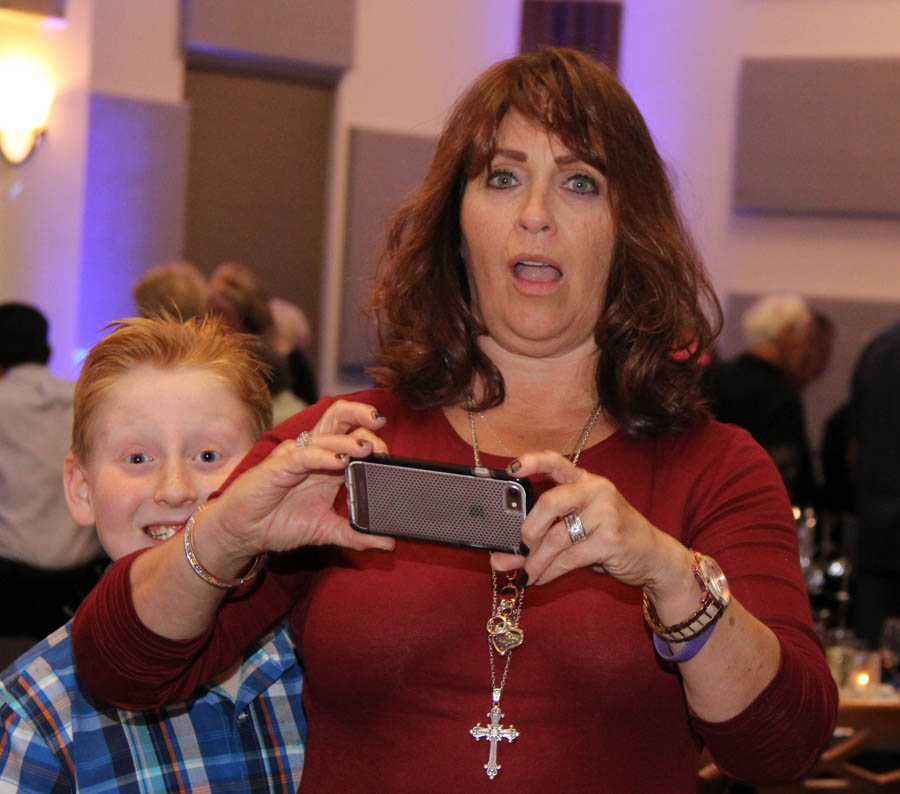 "Whoa! Your taking a picture of me taking a picture of them??"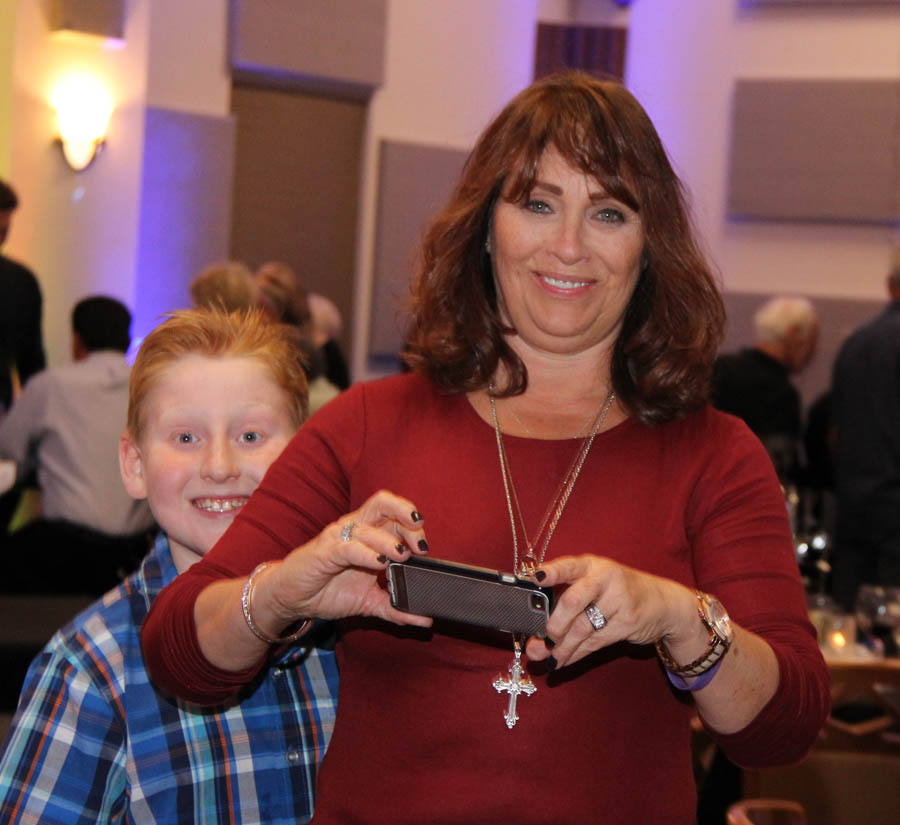 Yes!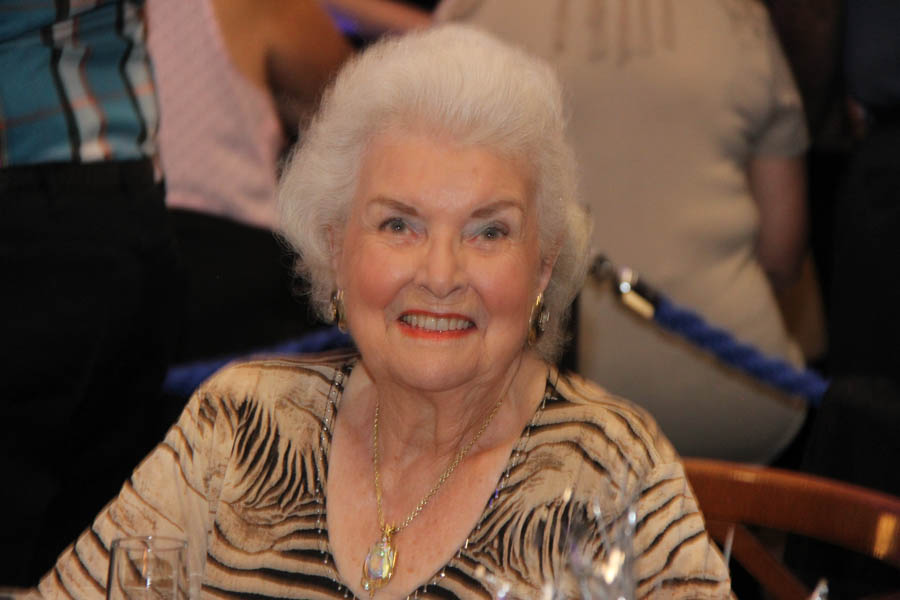 "I would suggest we do a toast! "
Quotation To Remember: The first fact about the celebration of birthdays is that it is a good way of affirming defiantly, and even flamboyantly, that it is a good thing to be alive. ~G.K. Chesterton, "Our Birthday," 1935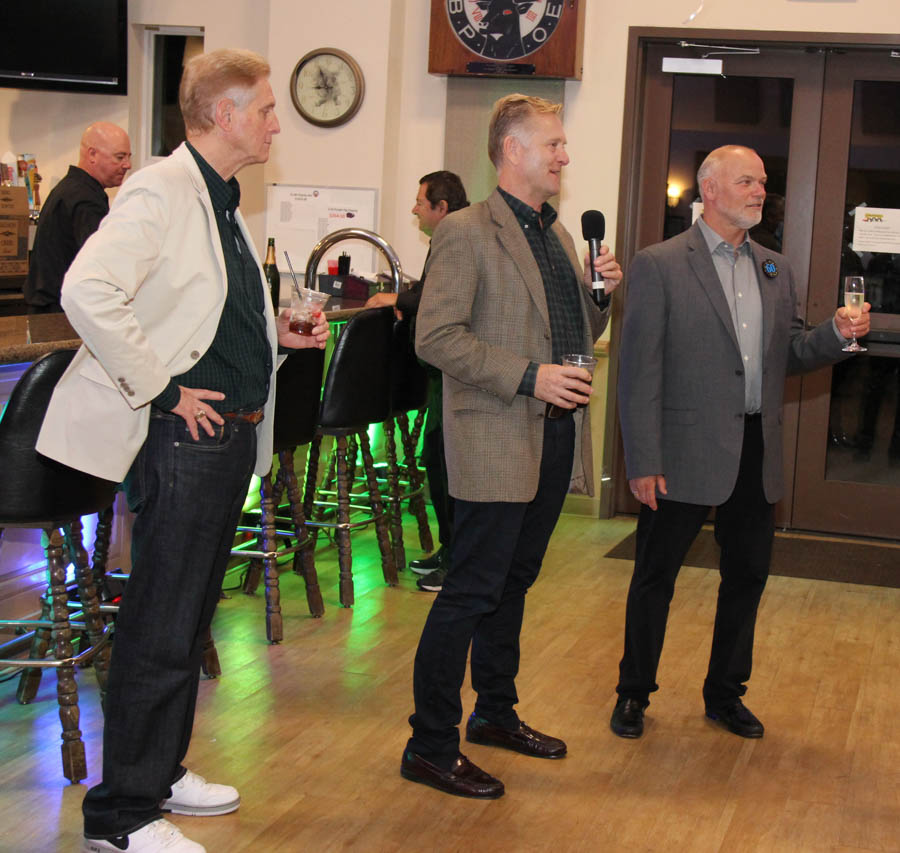 The toast is underway.... Run ladies and children!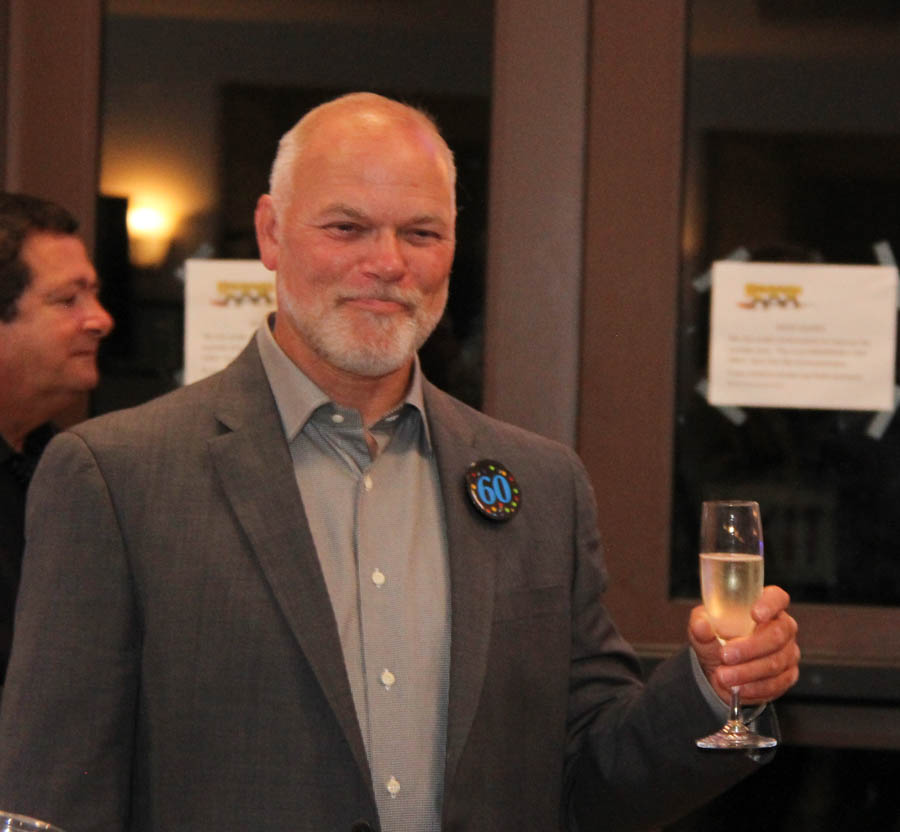 Happy Birthday John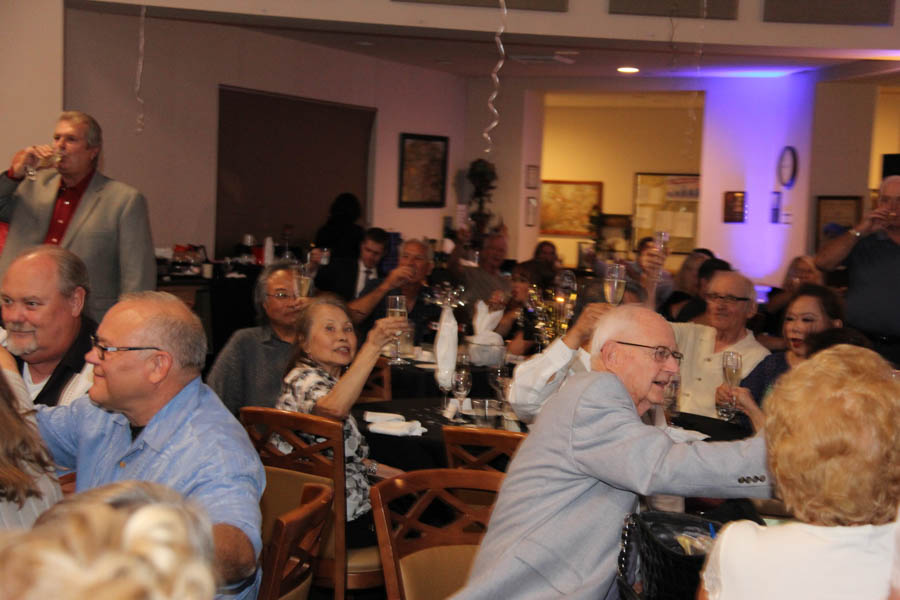 Everyone is sharing in the toast!

Slurp Gurgle Belch Burp!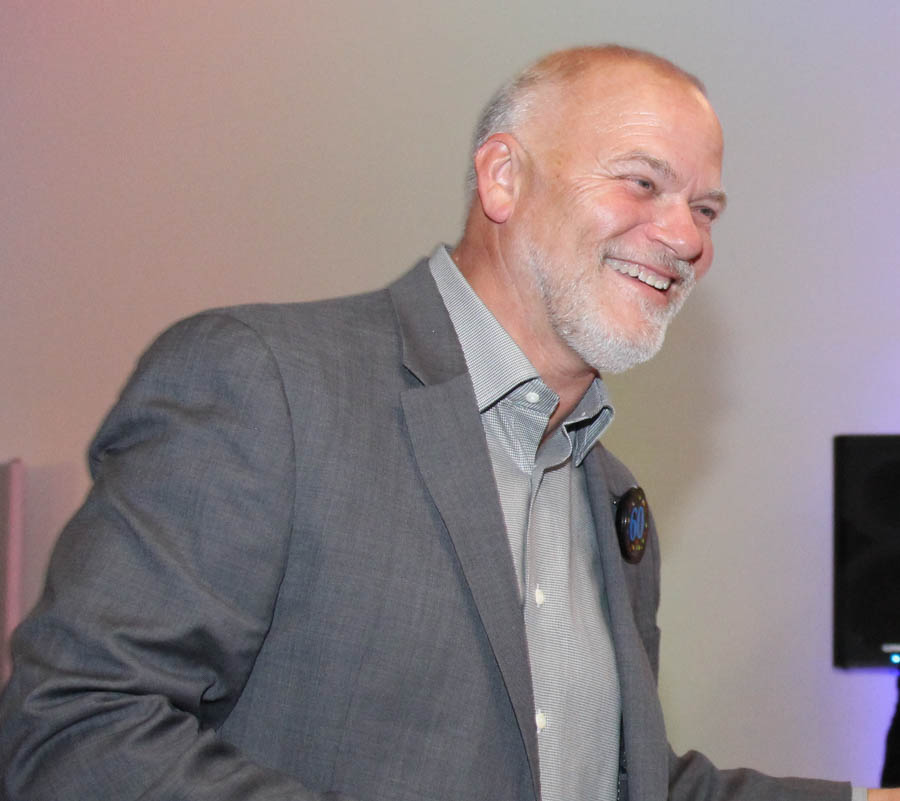 All smiles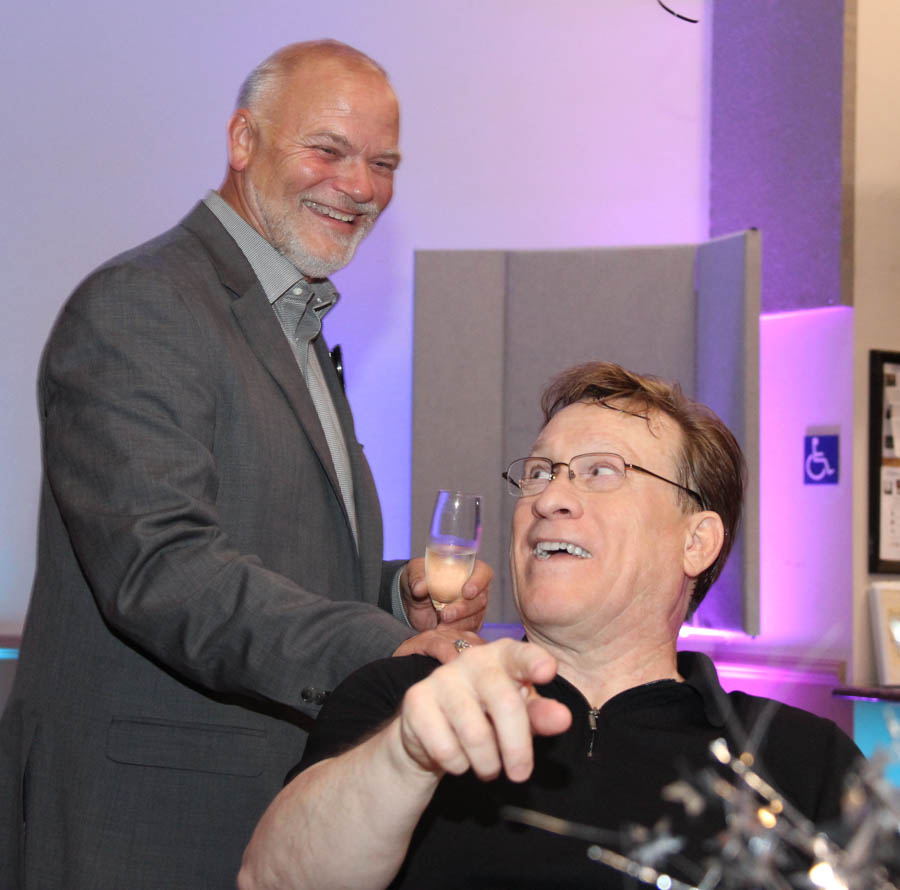 "Look! Owen is out on the floor again! "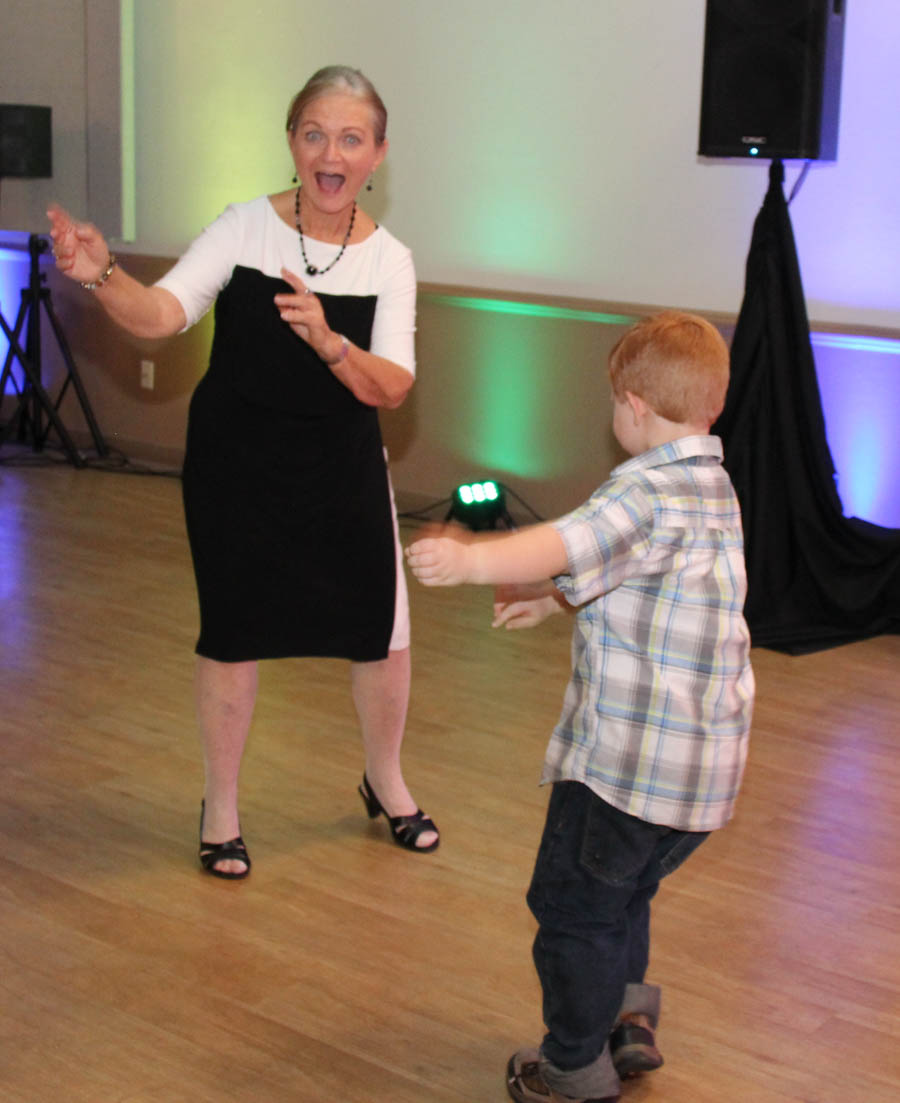 He is a natural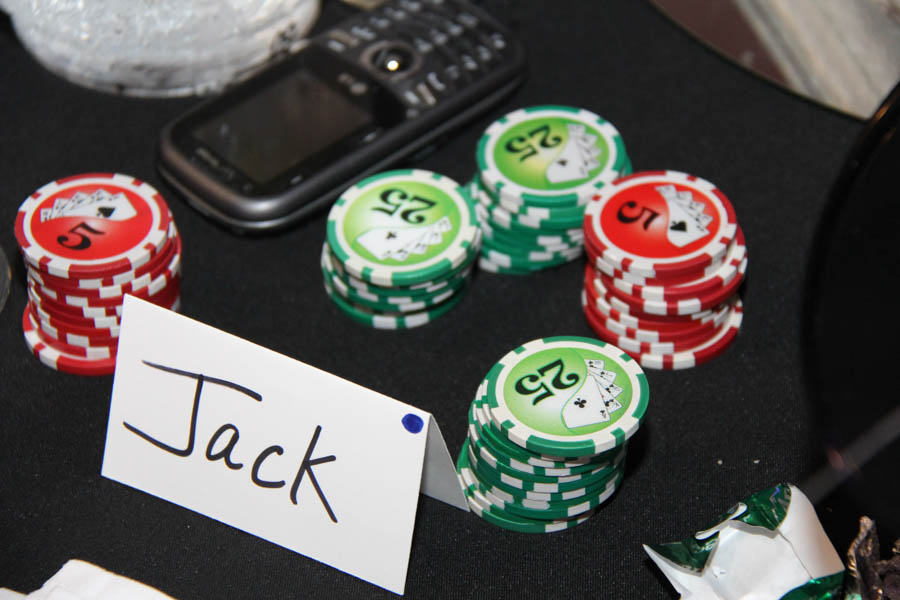 We found the winner!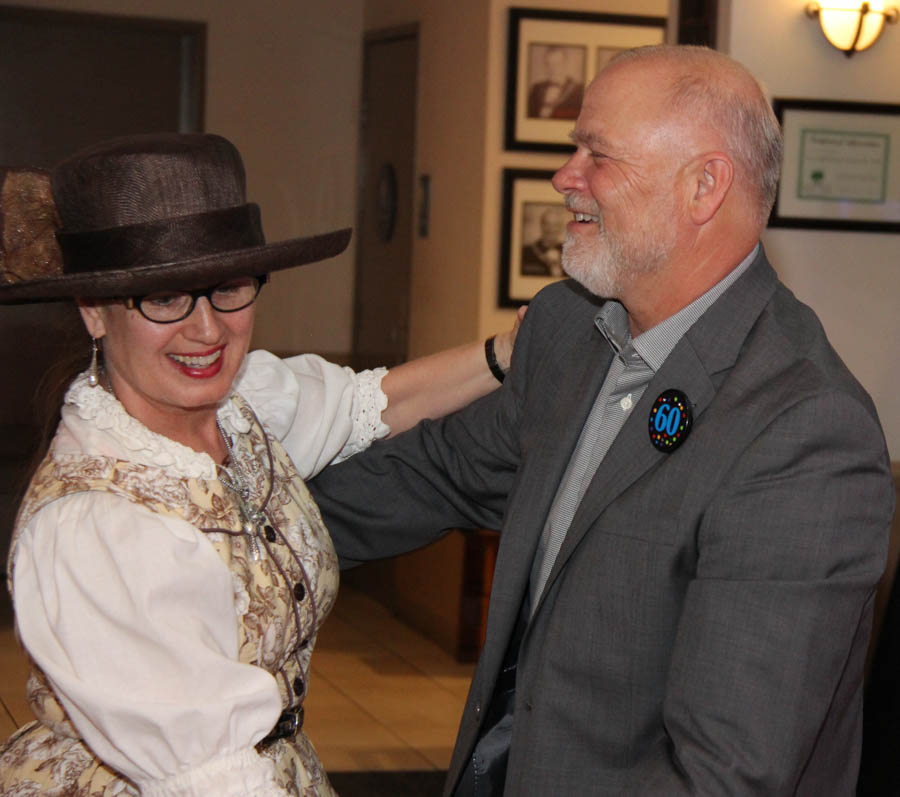 Cathy and John trip the light fantastic
Quotation To Remember: - The first fact about the celebration of birthdays is that it is a good way of affirming defiantly, and even flamboyantly, that it is a good thing to be alive. ~G.K. Chesterton, "Our Birthday," 1935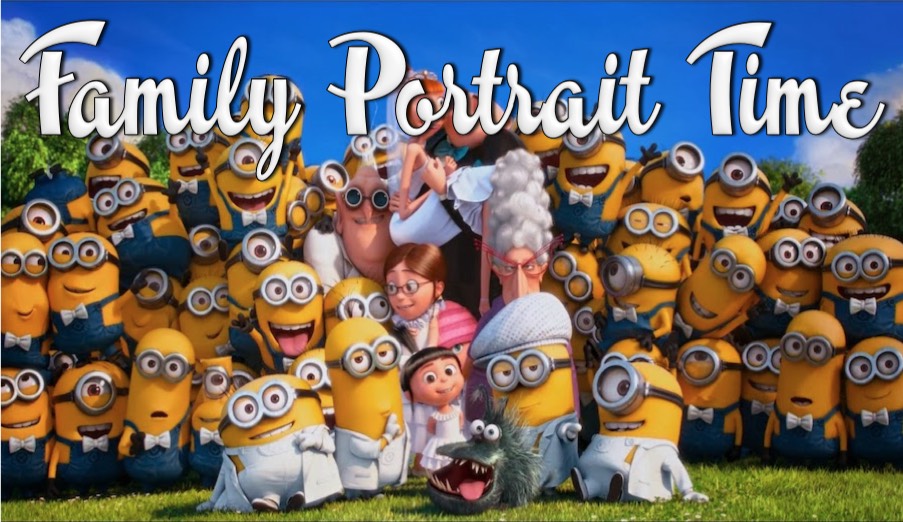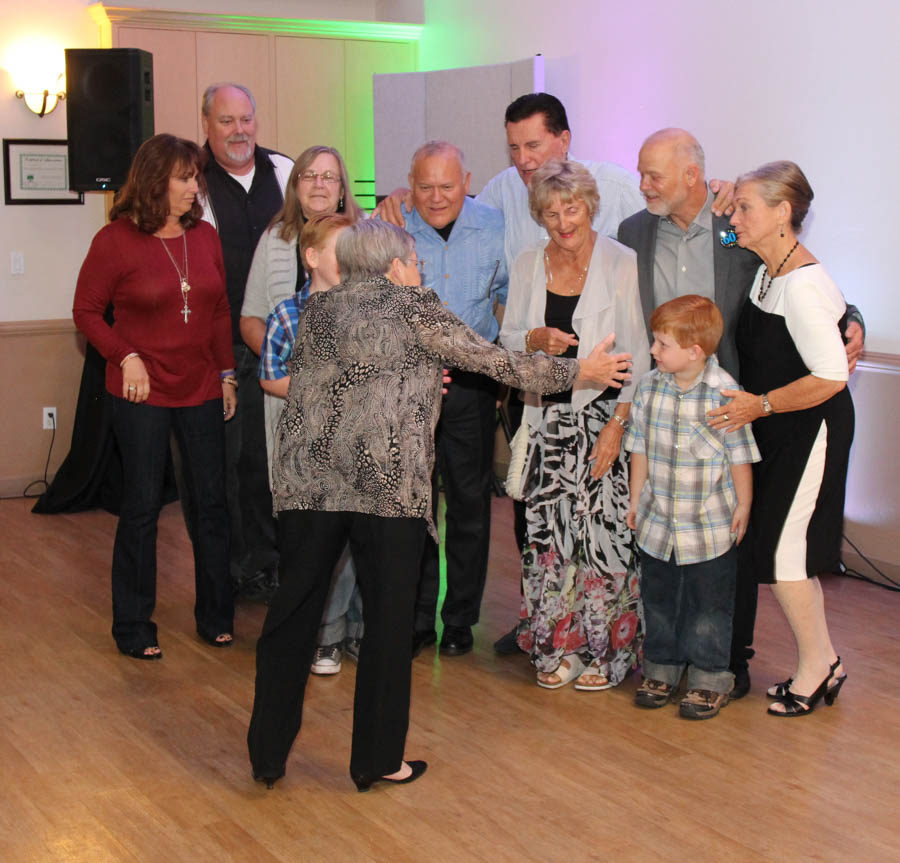 Sue lines them up...

Smile! You are on candid camera!

Fantastic!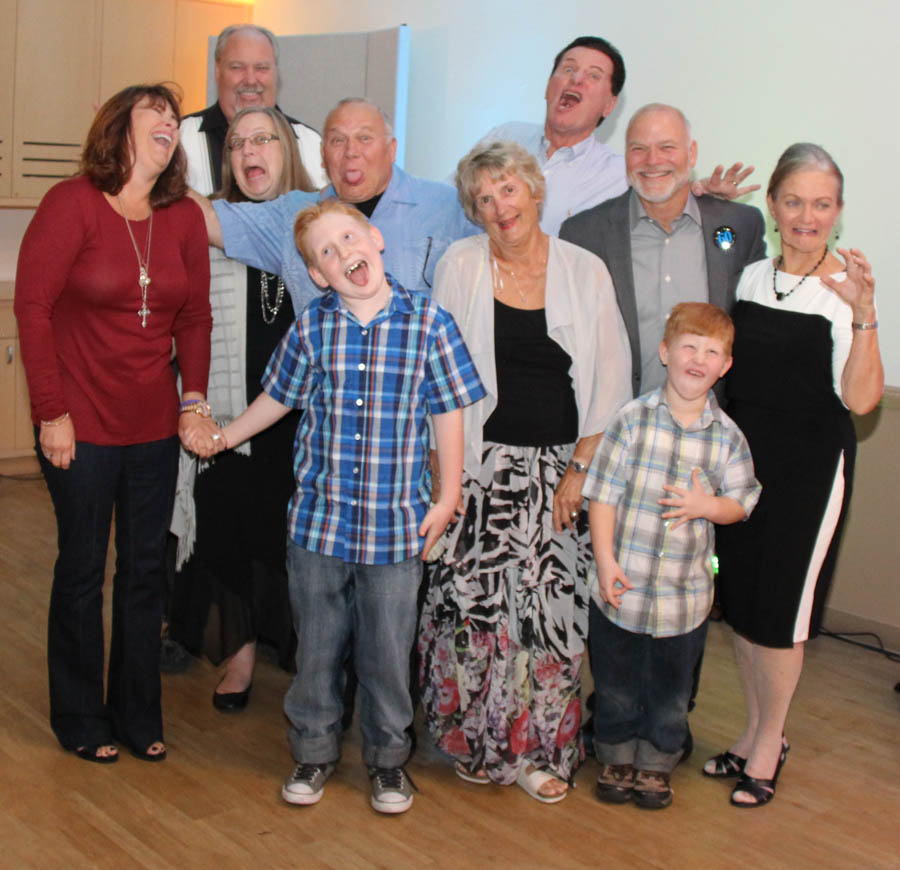 Now that looks like the normal family!!
Did You Know? - As the World Turns:
1. The very first half-hour television serial (soap opera) "As the World Turns" premiered on CBS during April of 1956. It was unusual as most serials had only been 15 minutes in length up until that point.
2. The public reception of the show was initially tepid but it soon became quite popular and was one of the highest rated shows on television.
3. "As the World Turns" had featured several now well-known actors during its fifty plus year run including Meg Ryan, Amanda Seyfried, Matthew Morrison, and Jordana Brewster.
4. The show was set in fictional Oakdale, Illinois and plot lines focused on the lives of the town's residents.
5. It was notable in that it had a much slower pace than other serial soap operas of the time, choosing to highlight gradual character development rather than over the top drama.
6. It won several Emmy Awards throughout its run.
7. In 2010 the show was cancelled by CBS due to low ratings.

"It's a fan! What should I do?"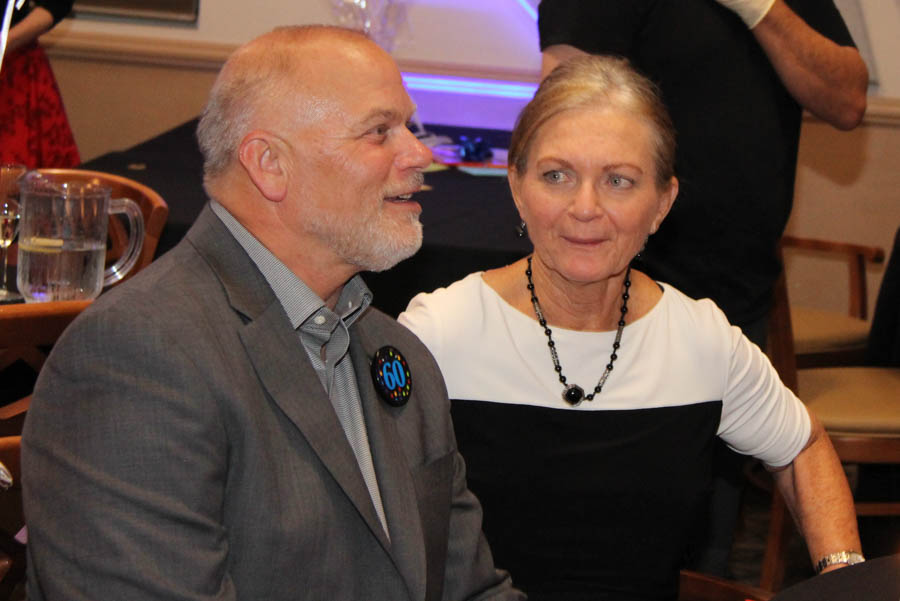 John and Linda take a short rest!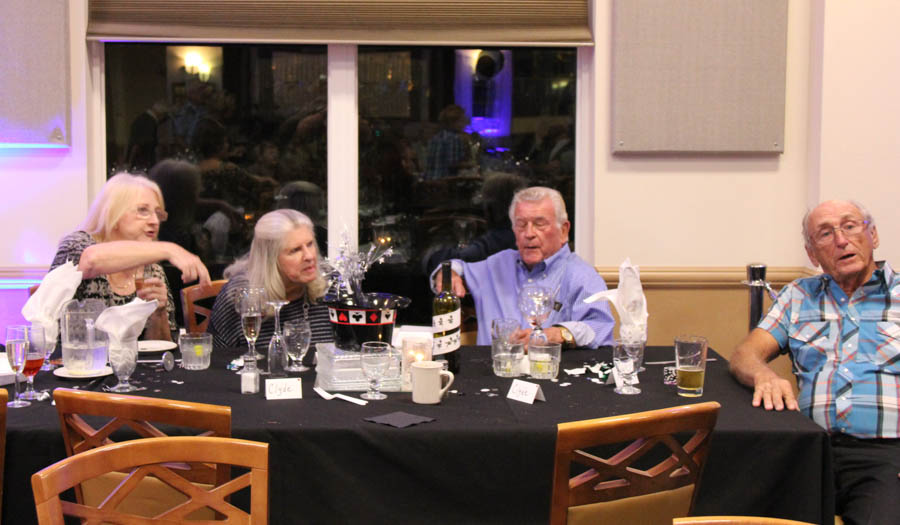 "Love this party!"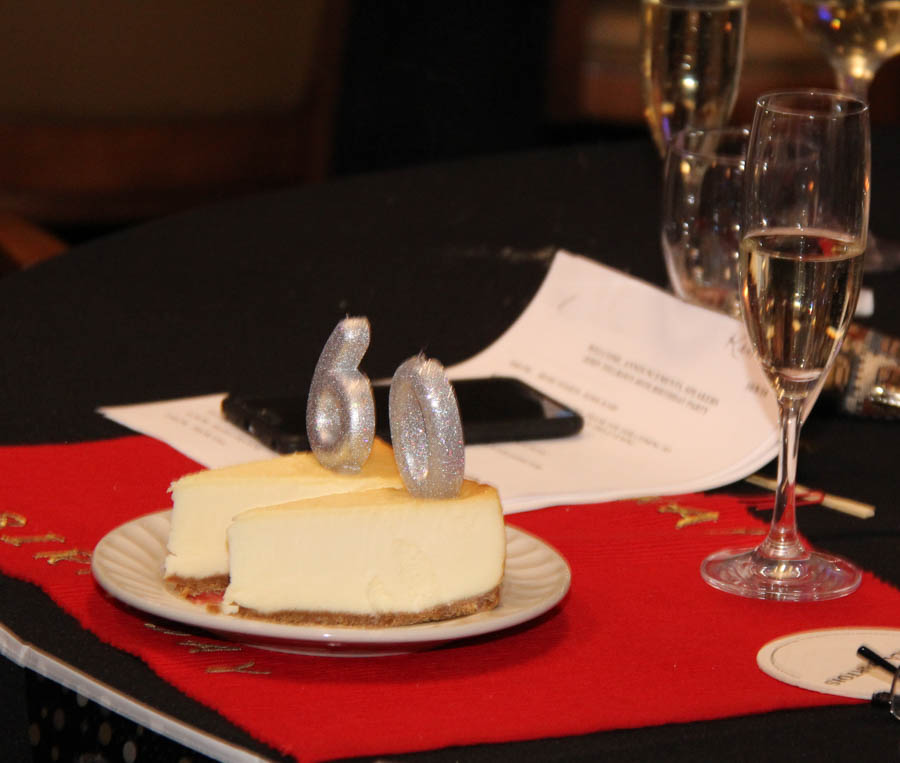 Wow! Only 60 calories... It isays so right there!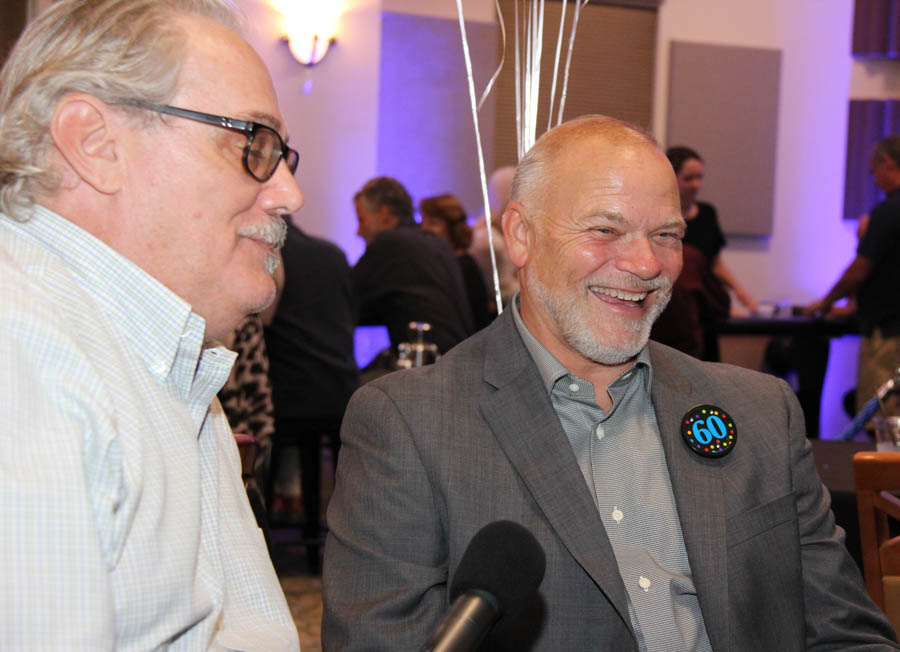 Oh dear... Not another toast!
Did You Know? - The smash hit musical comedy "My Fair Lady" debuts on Broadway during March of 1956. The musical, created by Lerner and Loewe, was based off of George Bernard Shaw's 1913 play "Pygmalion" and starred Rex Harrison and Julie Andrews in the lead roles of Henry Higgins and Eliza Doolittle. The show proved to be immensely popular with audiences and was praised by critics. It was nominated for ten Tony Awards and won six, including Best Musical, Best Actor in a Musical, and Best Direction. Its original run continued until September of 1962 with a total of 2,717 performances, making it the longest running musical at that time. It was revived in 1976, 1981, and 1993 and there was a popular film version released in 1964.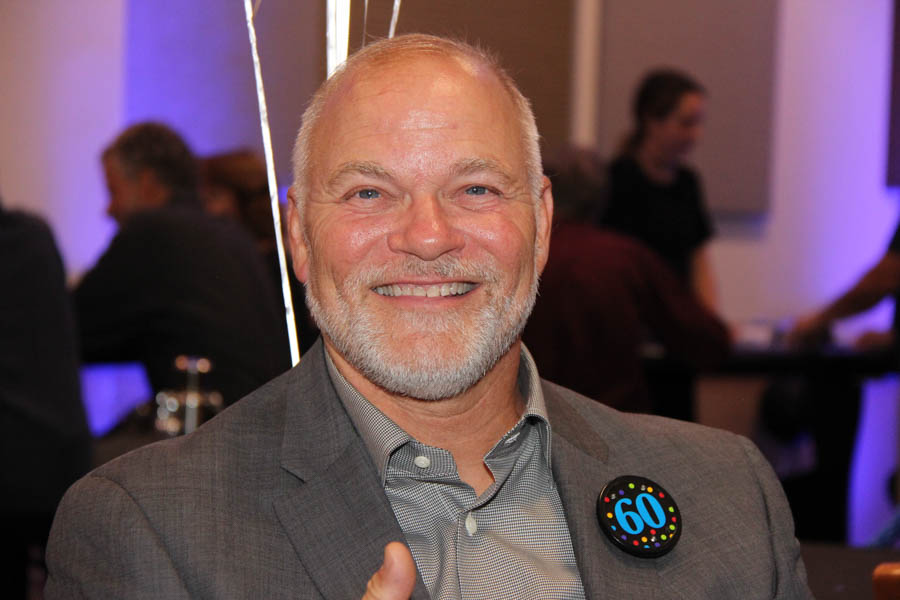 "Love the party!"