The Party Just Keeps Getting Better (Page Two)
Dinner is over, the dancers are warmed up... We have teased Brian, all is well!
But we must remember, when Brian was born in England:
Did You Know When Brian Was Born...
30 October ? World War II: British sailors board German submarine U-559 as it sinks in the Mediterranean and retrieve its Enigma machine and codebooks.
31 October ? World War II: Canterbury is bombed by the German Luftwaffe, apparently in reprisal for an RAF 1,000 bomber raid on Cologne.
4 November ? World War II: Second Battle of El Alamein effectively ends with Erwin Rommel forced to order German forces to retreat this evening in the face of pressure from General Montgomery's Eighth Army. Clearing up operations continue until 11 November.
8 November ? World War II: British and American troops invade French North Africa in Operation Torch.
13 November ? World War II: Allied troops recapture Tobruk
17 November ? Admiral Max Horton takes over from Percy Noble as Commander-in-Chief, Western Approaches, with responsibility for the safety of Atlantic convoys.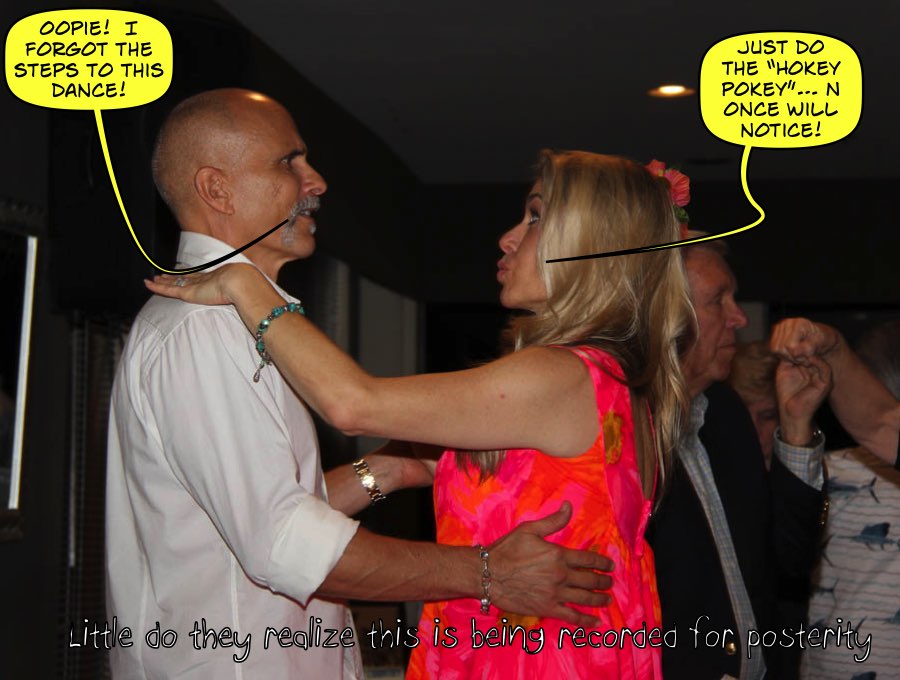 Drama on the dance floor!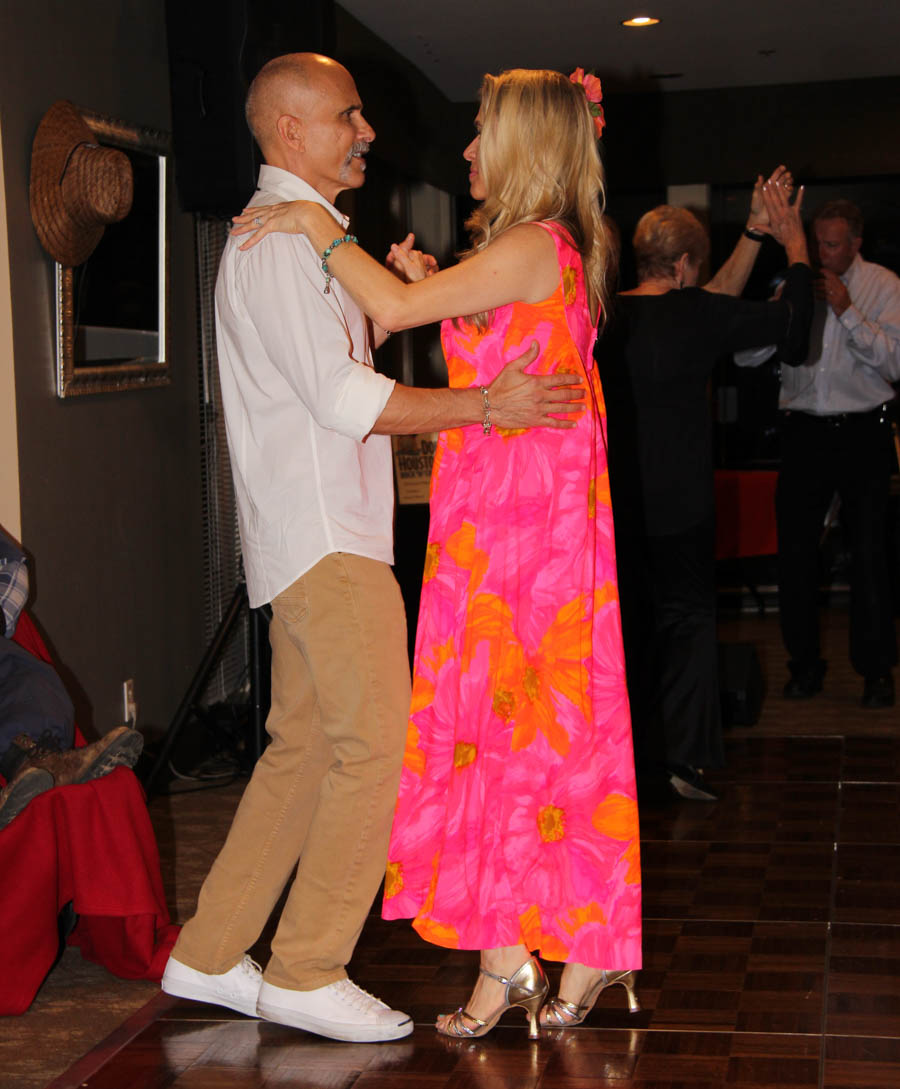 A great hokey pokey is being performed

"He remembered it!!"
Guy Fawkes Was Discovered! - A few of the conspirators were concerned about fellow Catholics who would be present at Parliament during the opening.
On the evening of 26 October, Lord Monteagle received an anonymous letter warning him to stay away, and to "retyre youre self into yowre contee whence yow maye expect the event in safti for ... they shall receyve a terrible blowe this parleament".
Despite quickly becoming aware of the letter ? informed by one of Monteagle's servants ? the conspirators resolved to continue with their plans, as it appeared that it "was clearly thought to be a hoax".
Fawkes checked the undercroft on 30 October, and reported that nothing had been disturbed. Monteagle's suspicions had been aroused, however, and the letter was shown to King James. The King ordered Sir Thomas Knyvet to conduct a search of the cellars underneath Parliament, which he did in the early hours of 5 November. Fawkes had taken up his station late on the previous night, armed with a slow match and a watch given to him by Percy "becaus he should knowe howe the time went away".
He was found leaving the cellar, shortly after midnight, and arrested. Inside, the barrels of gunpowder were discovered hidden under piles of firewood and coal.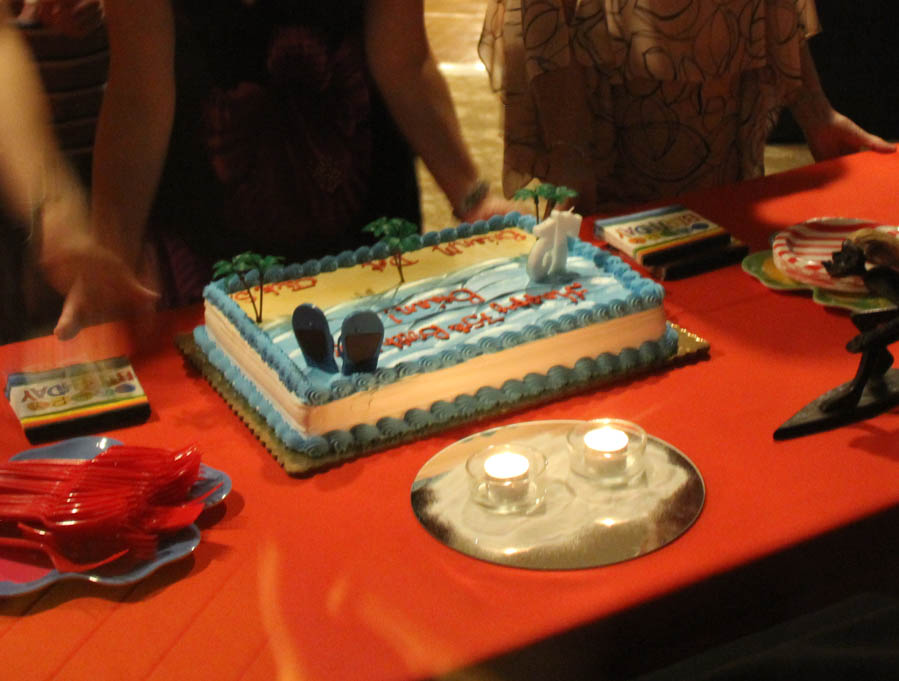 Fire Department said 75 candles too much for the building!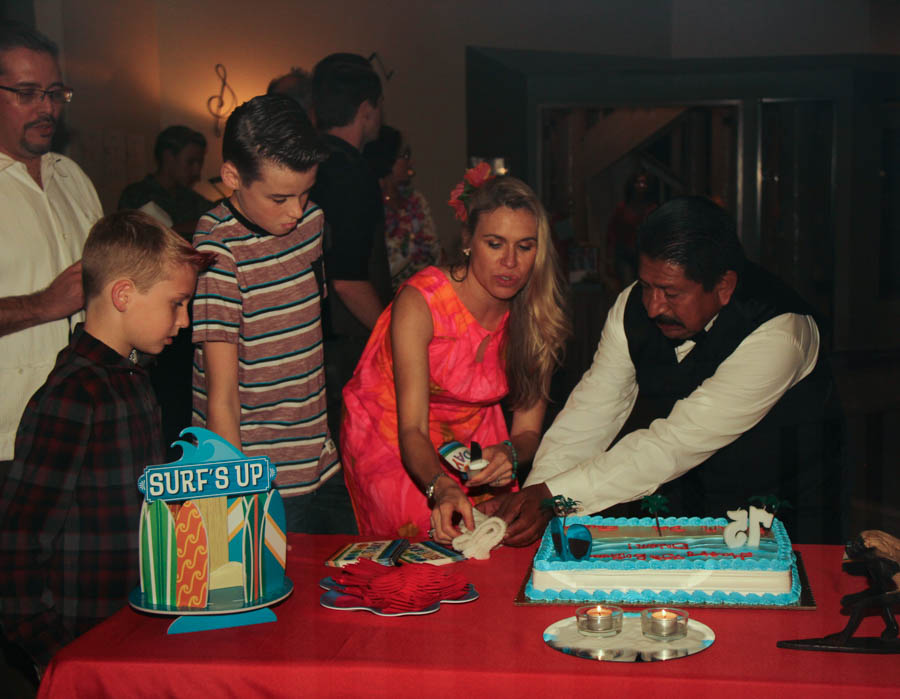 Two candles will have to do!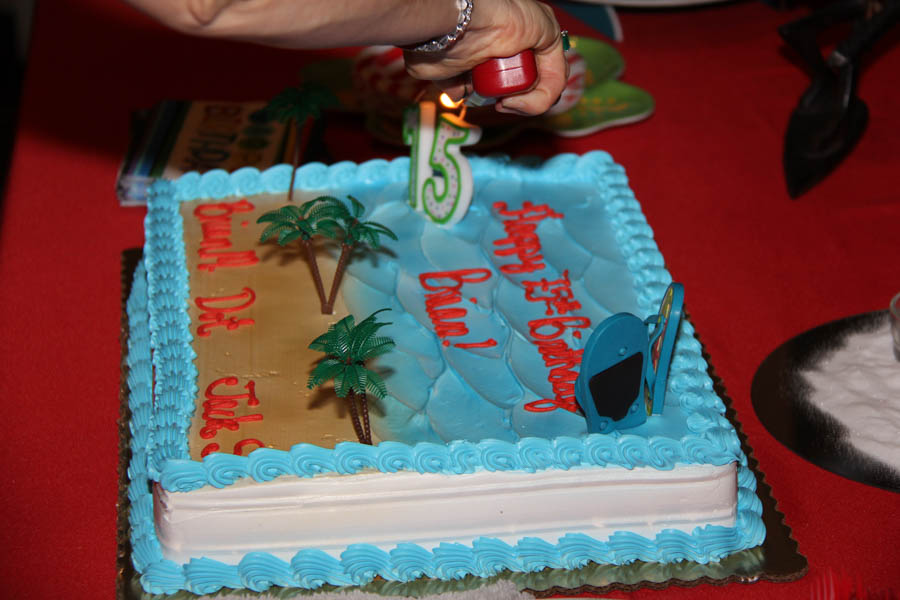 Magnificent cake... Looks like we are at the beach!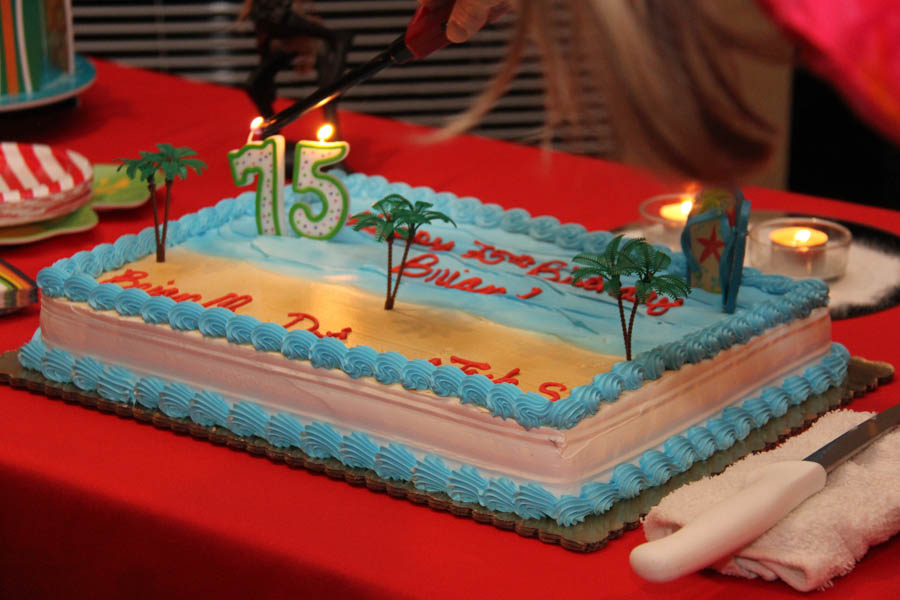 Beautiful!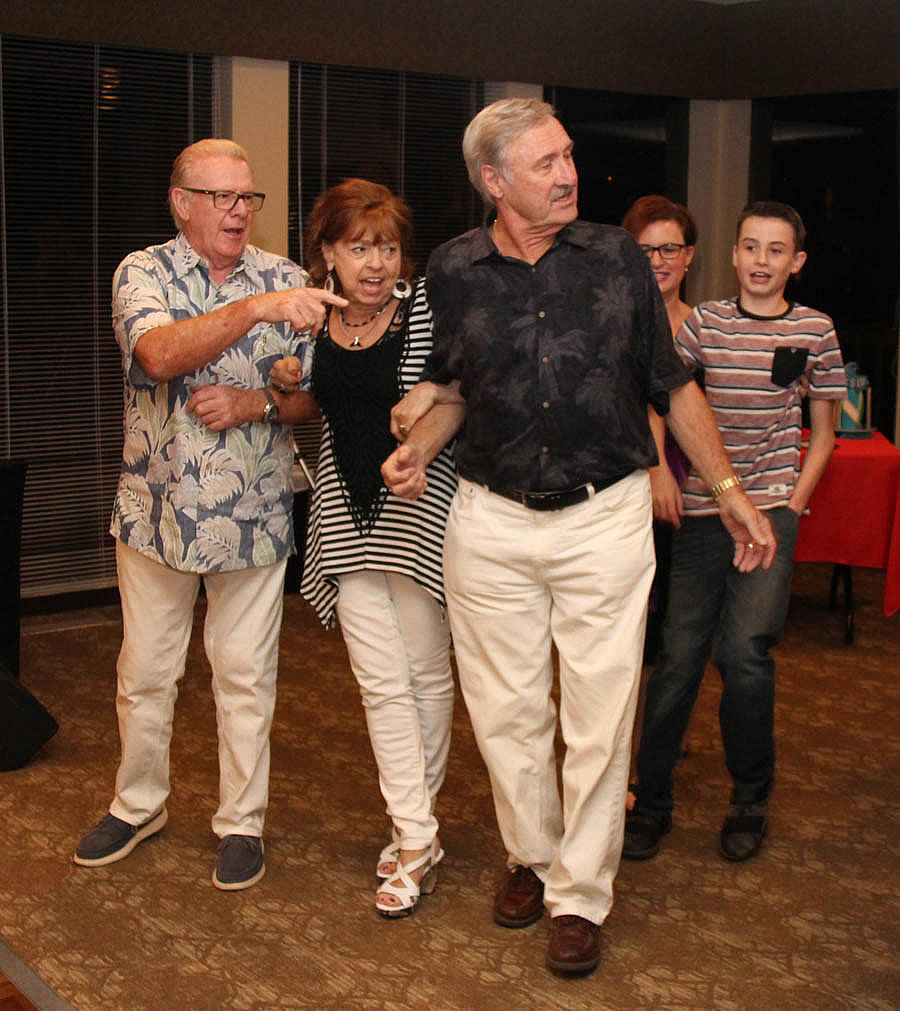 Brian spots the cake!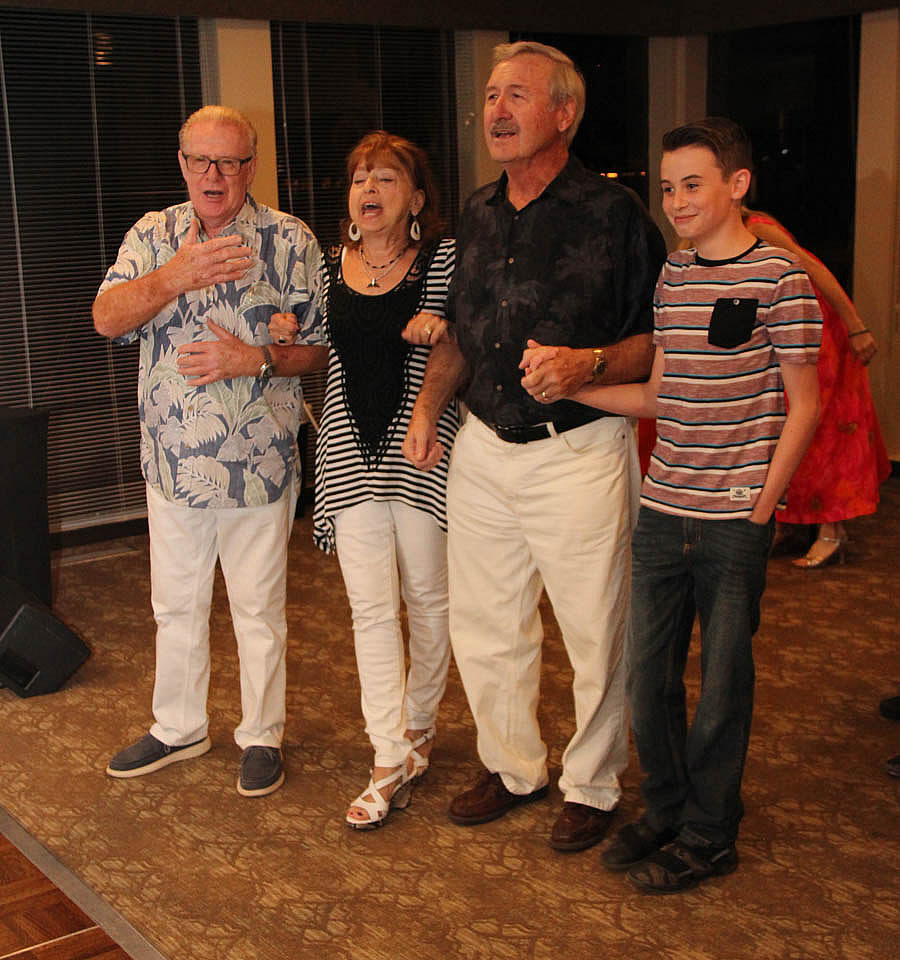 Brian has to sing for his cake!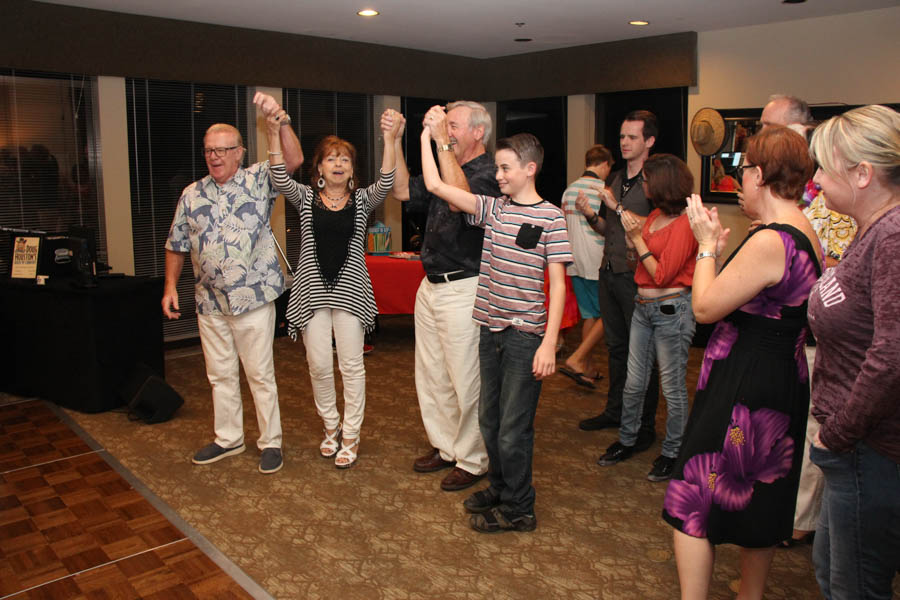 He gets plenty of help!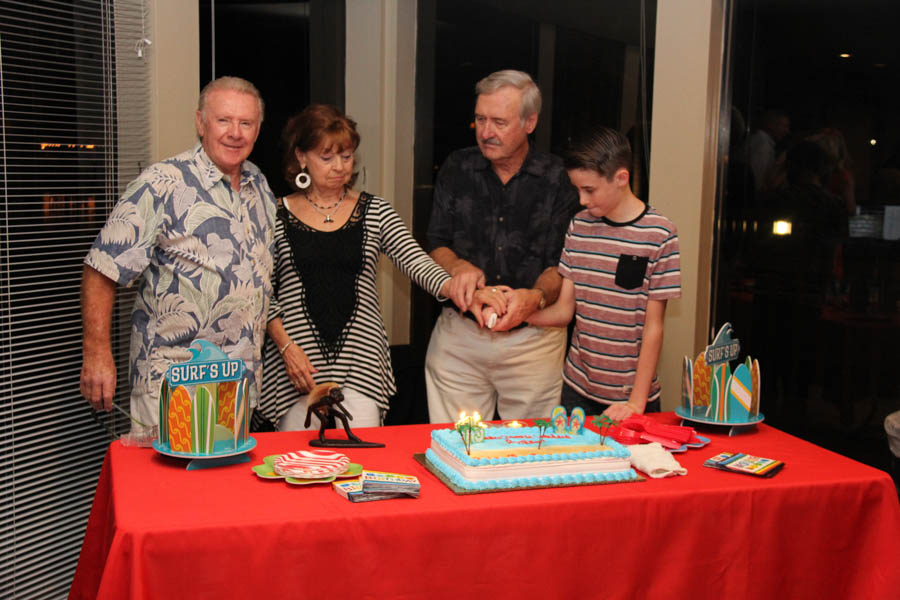 The first slice...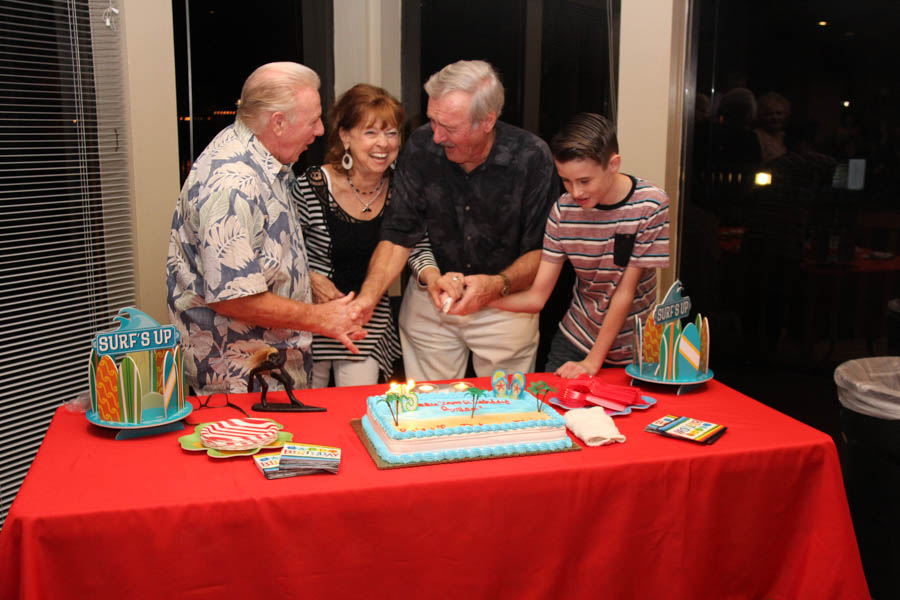 Such cut-ups!
Did You Know? - Cost of Living 1942
Average Cost of new house $3,770.00
Average wages per year $1,880.00
Cost of a gallon of Gas 15 cents
Average Cost for house rent $35.00 per month
Bottle Coca Cola 5 cents
Average Price for a new car $920.00

The cake never knew what hit it!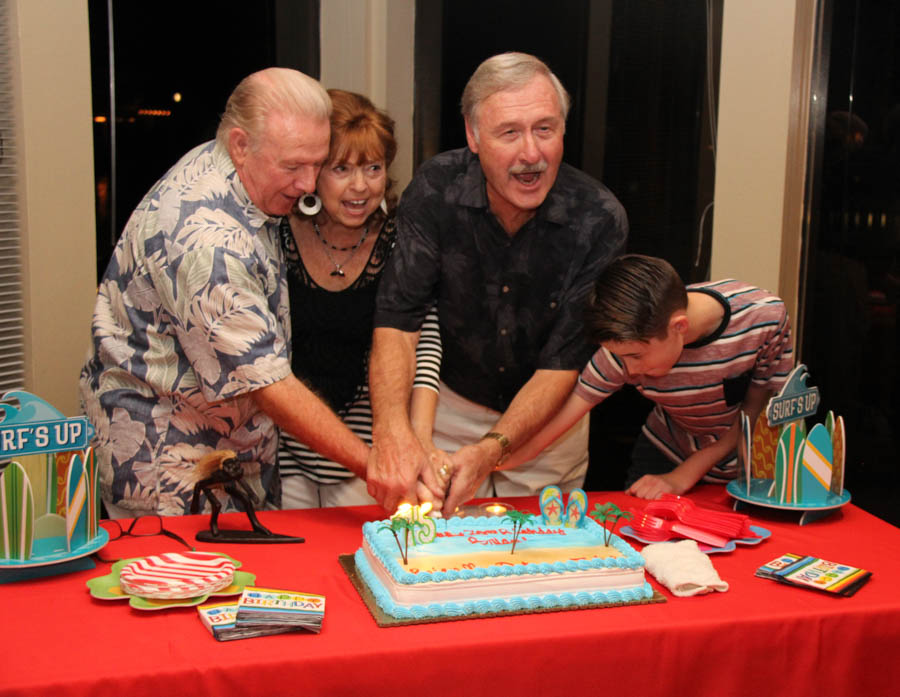 Brian is ready for the first slice!

What is he thinking?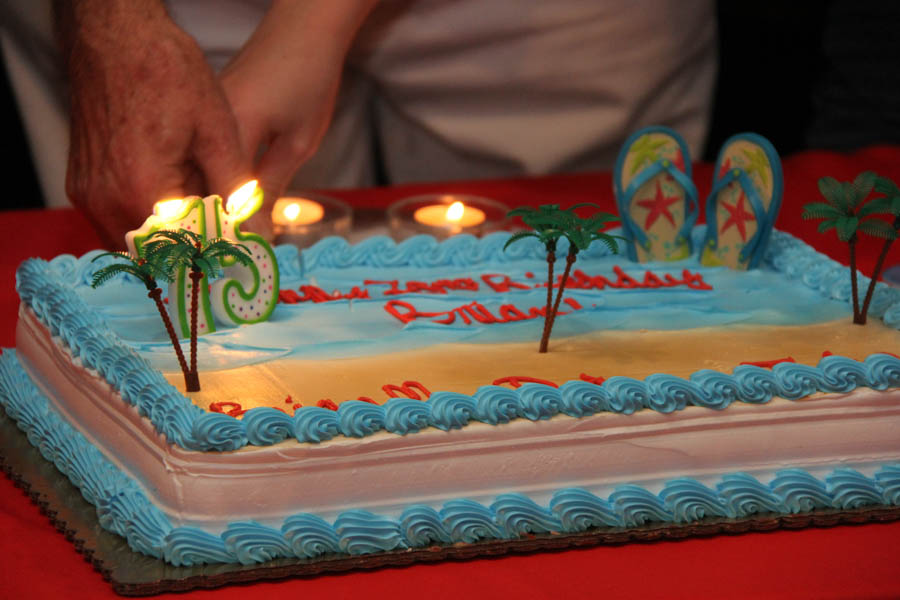 Too pretty to cut!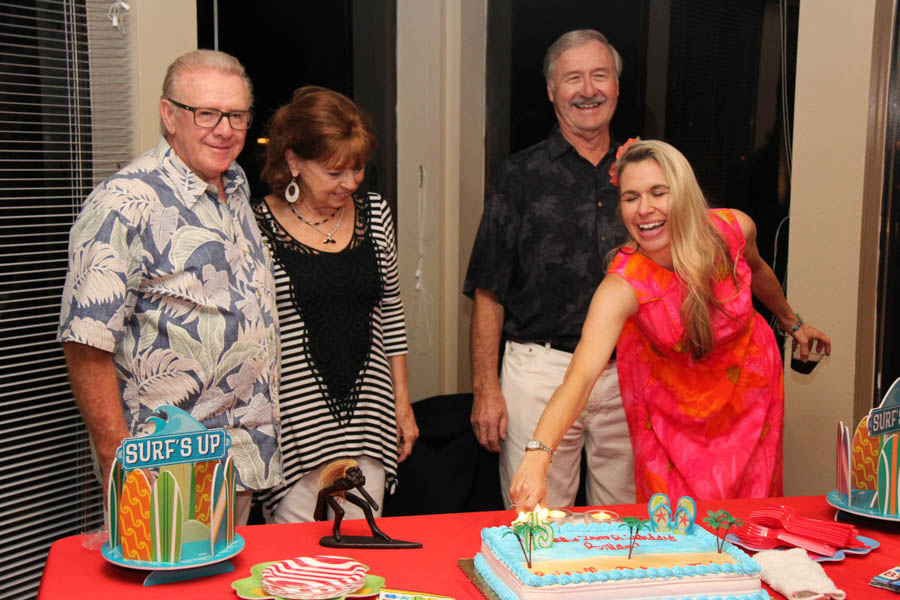 We brought in the pro!
CCC Jennifer (Chief Cake Cutter)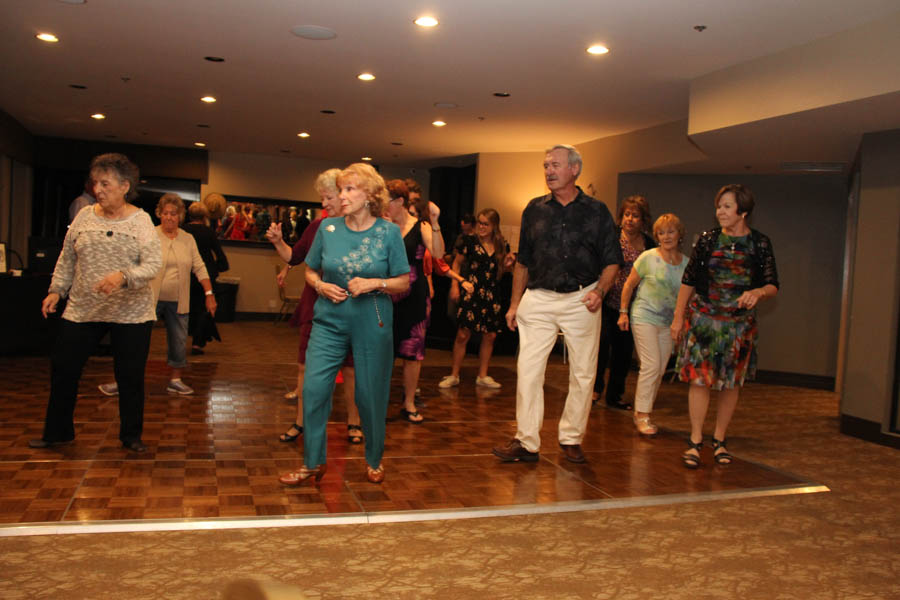 Nothing like a line dance to release the pressure of cake cutting!
Did You Know? - The Voice of America (VOA) radio program began broadcasting during February. The program was established as a World War II propaganda tool that would broadcast news of the war in an effort to fight against Nazi propaganda and help to boost morale of the Allied troops abroad. After the end of the war, VOA continued broadcasting but the focus shifted to countering Soviet propaganda in Russia during the Cold War. Eventually, VOA expanded worldwide and it is now broadcast in 47 different languages and is listened to by over 230 million people every week.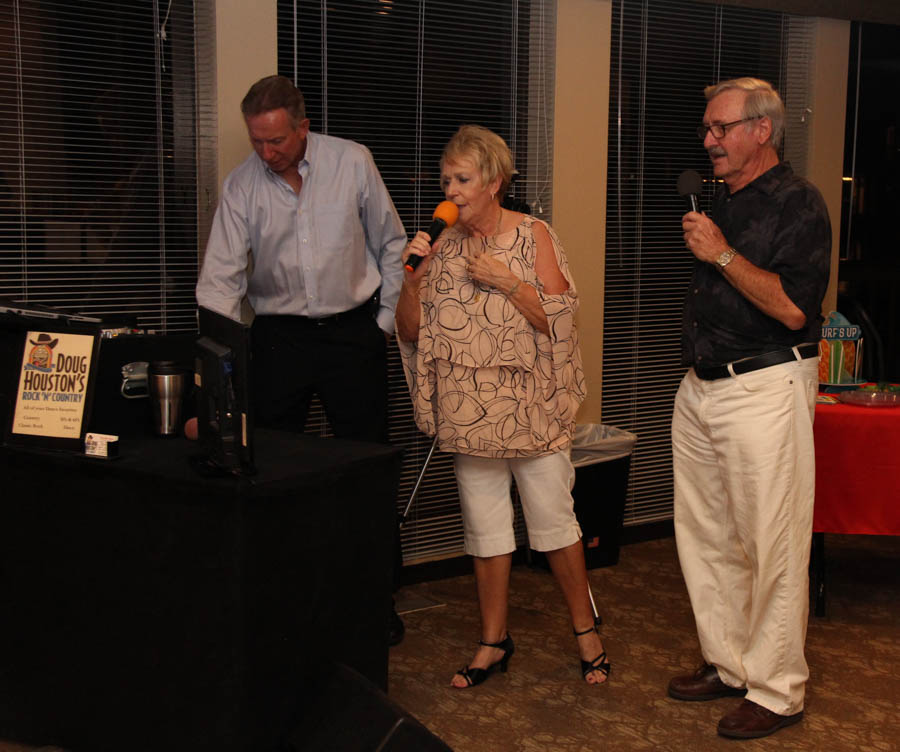 We were "treated" to a modern rendition of "I Got You Babe"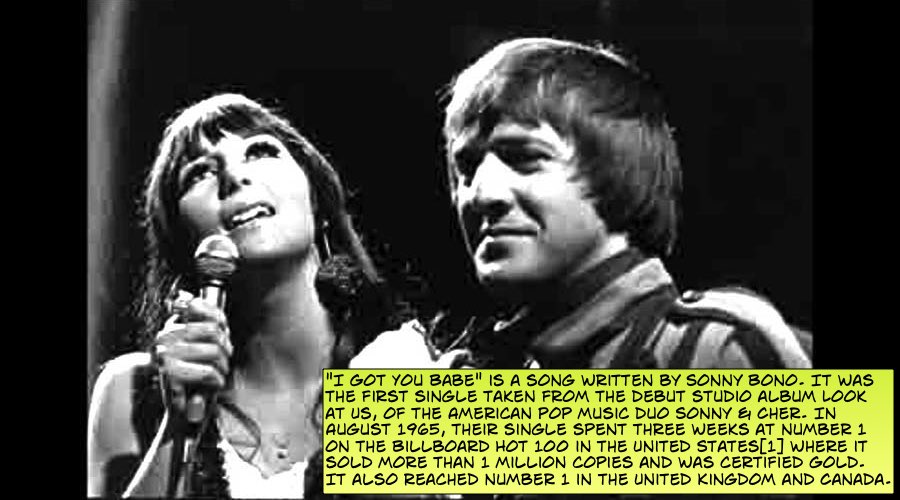 Shirley & Brian looked a bit different 50 years ago...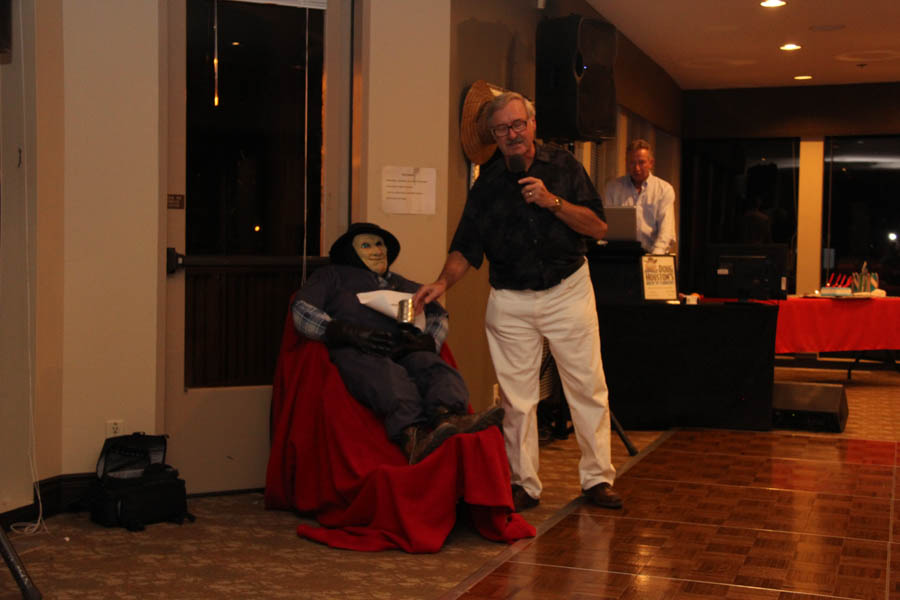 What? British asked to bathe in 5 inches of water
or less to help the war effort in 1942!
Did You Know? - Organized entertainments also became popular in the late 19th century, and 20th-century pyrotechnic manufacturers renamed Guy Fawkes Day as Firework Night. Sales of fireworks dwindled somewhat during the First World War, but resumed in the following peace.
At the start of the Second World War celebrations were again suspended, resuming in November 1945.
For many families, Guy Fawkes Night became a domestic celebration, and children often congregated on street corners, accompanied by their own effigy of Guy Fawkes.
This was sometimes ornately dressed and sometimes a barely recognizable bundle of rags stuffed with whatever filling was suitable. A survey found that in 1981 about 23 percent of Sheffield schoolchildren made Guys, sometimes weeks before the event. Collecting money was a popular reason for their creation, the children taking their effigy from door to door, or displaying it on street corners. But mainly, they were built to go on the bonfire, itself sometimes comprising wood stolen from other pyres; "an acceptable convention" that helped bolster another November tradition, Mischief Night.
Did You Know? - The fact that ?Guy? is a proper name is important because ?guy? in the sense of ?fellow? is an eponym, a word formed from the proper name of a person, in this case a person named ?Guy.? This original ?guy? was Guy Fawkes, who in 1605 was hanged for his involvement in what came to be known as the Gunpowder Plot.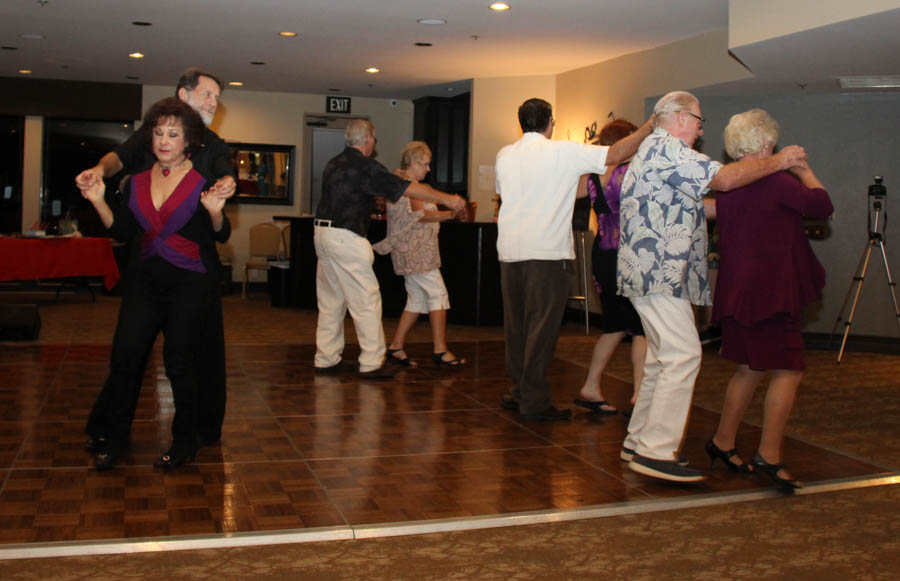 Moving moving moving!

A little Cowboy ChaCha perhaps!

Brian and Shirley show us how it is done!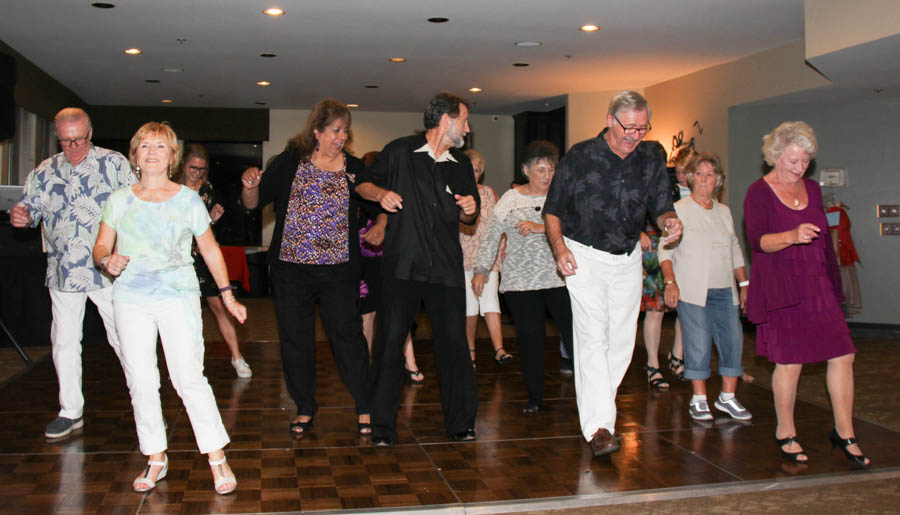 Turn to the left
Turn to the right
Stand-up... Sit-down
Fight fight fight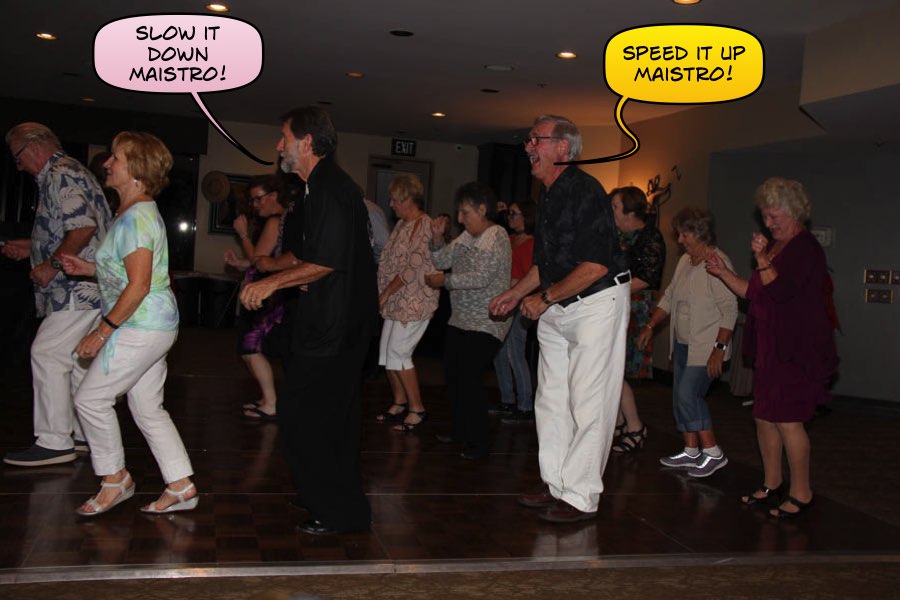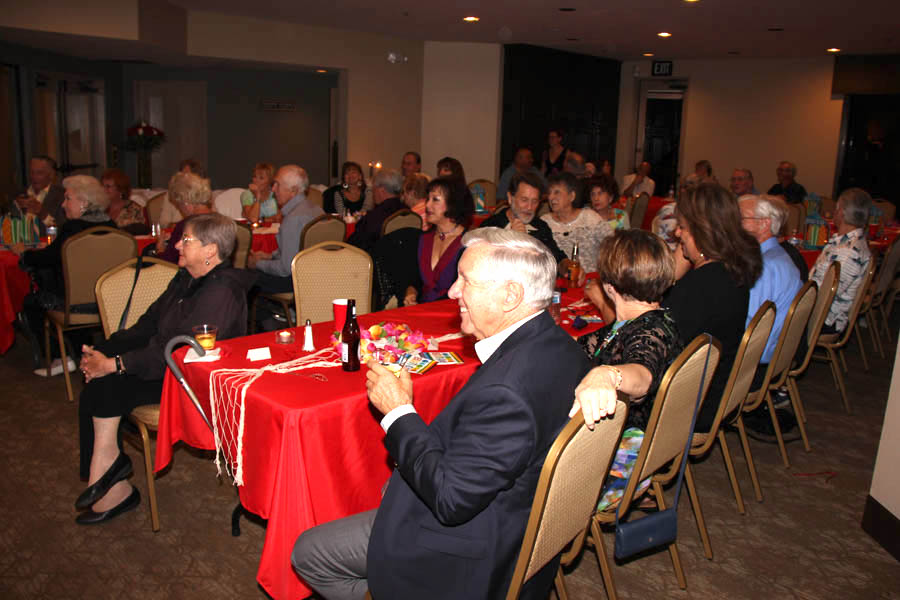 The audience gets tired just looking at them!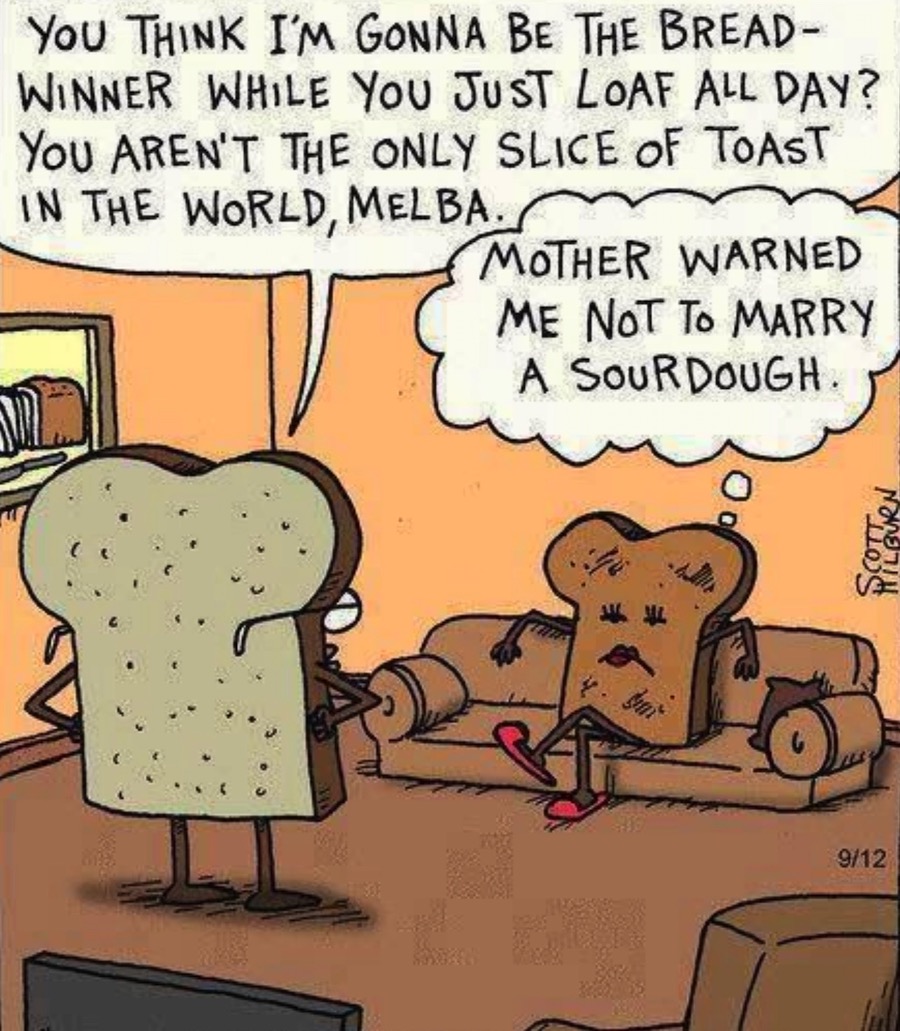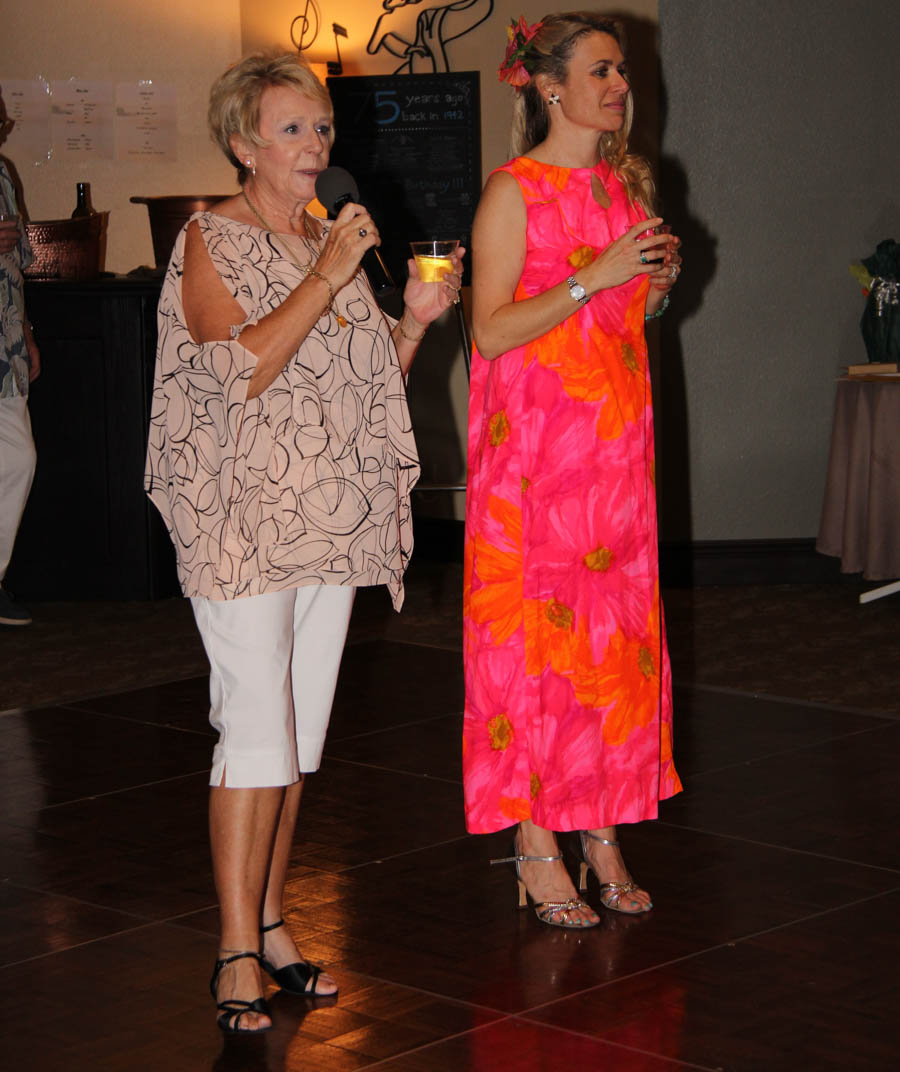 Shirley speaks from the heart!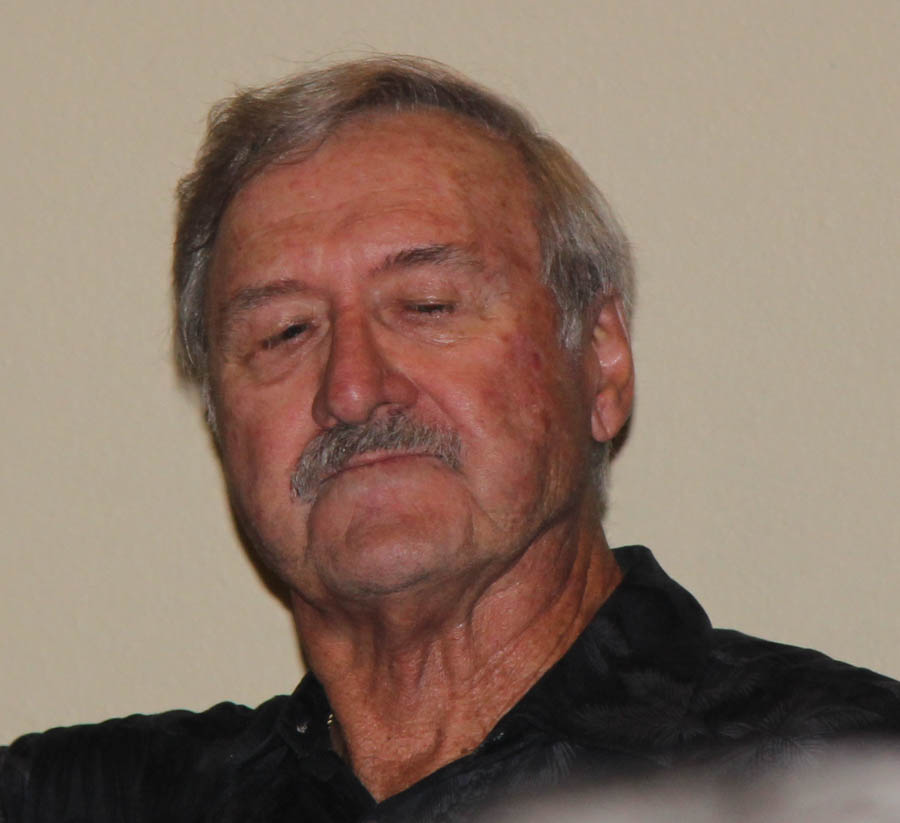 Our Hero!

Shirley acknowledges her helpers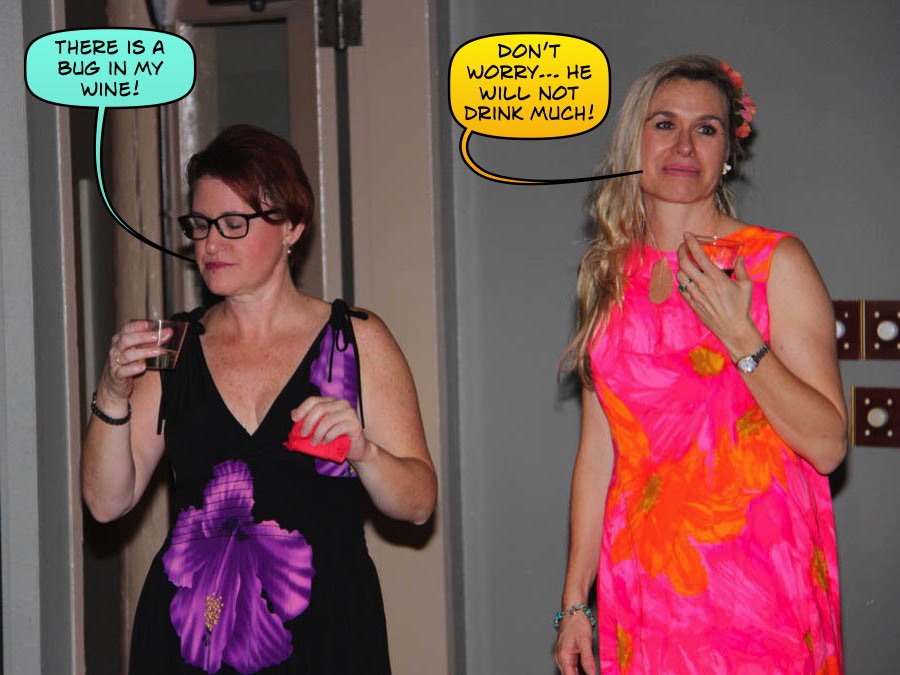 The workers behind the scenes!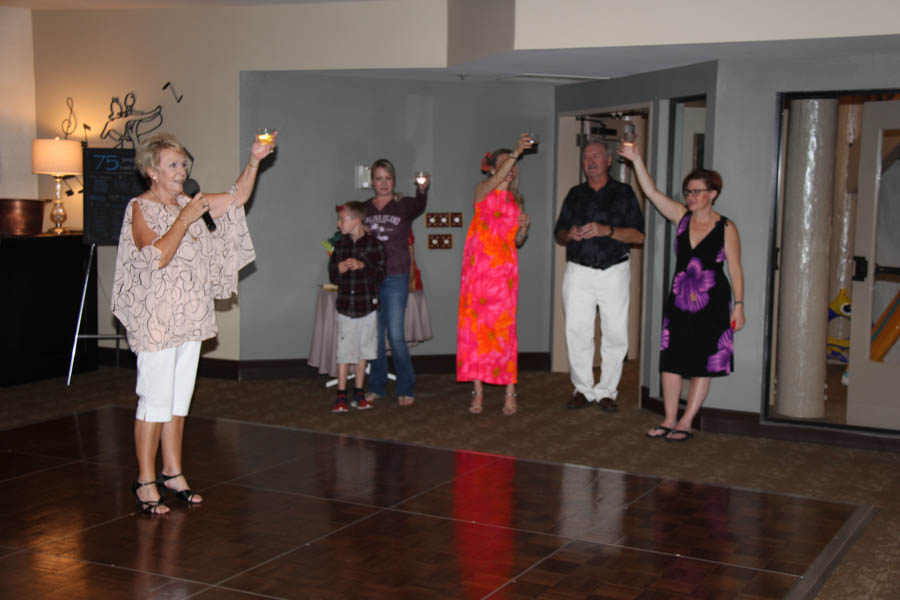 Here here!

Bottoms up!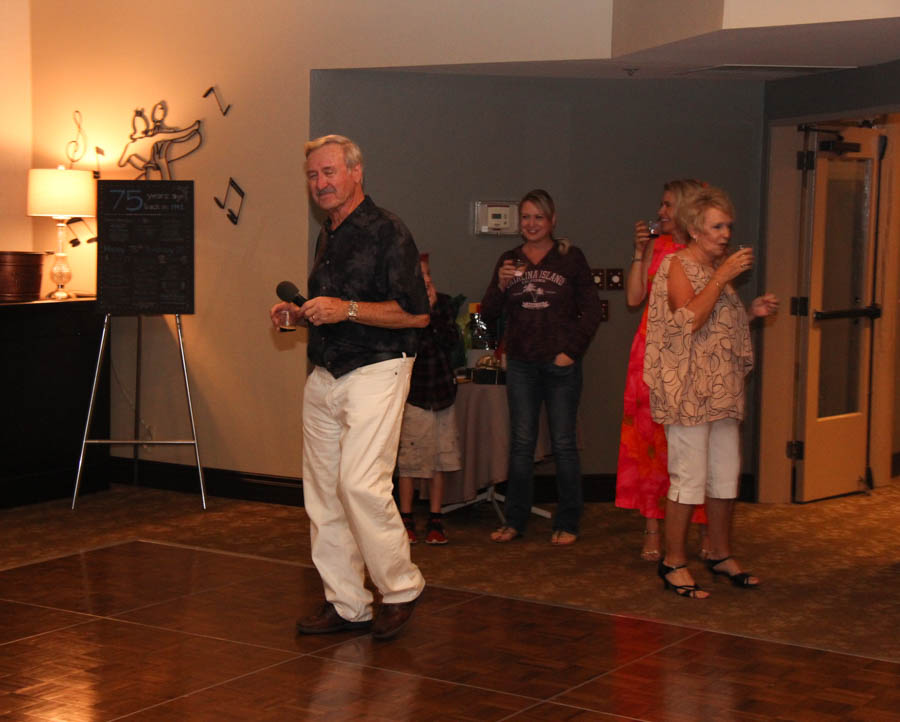 Brian is so shy...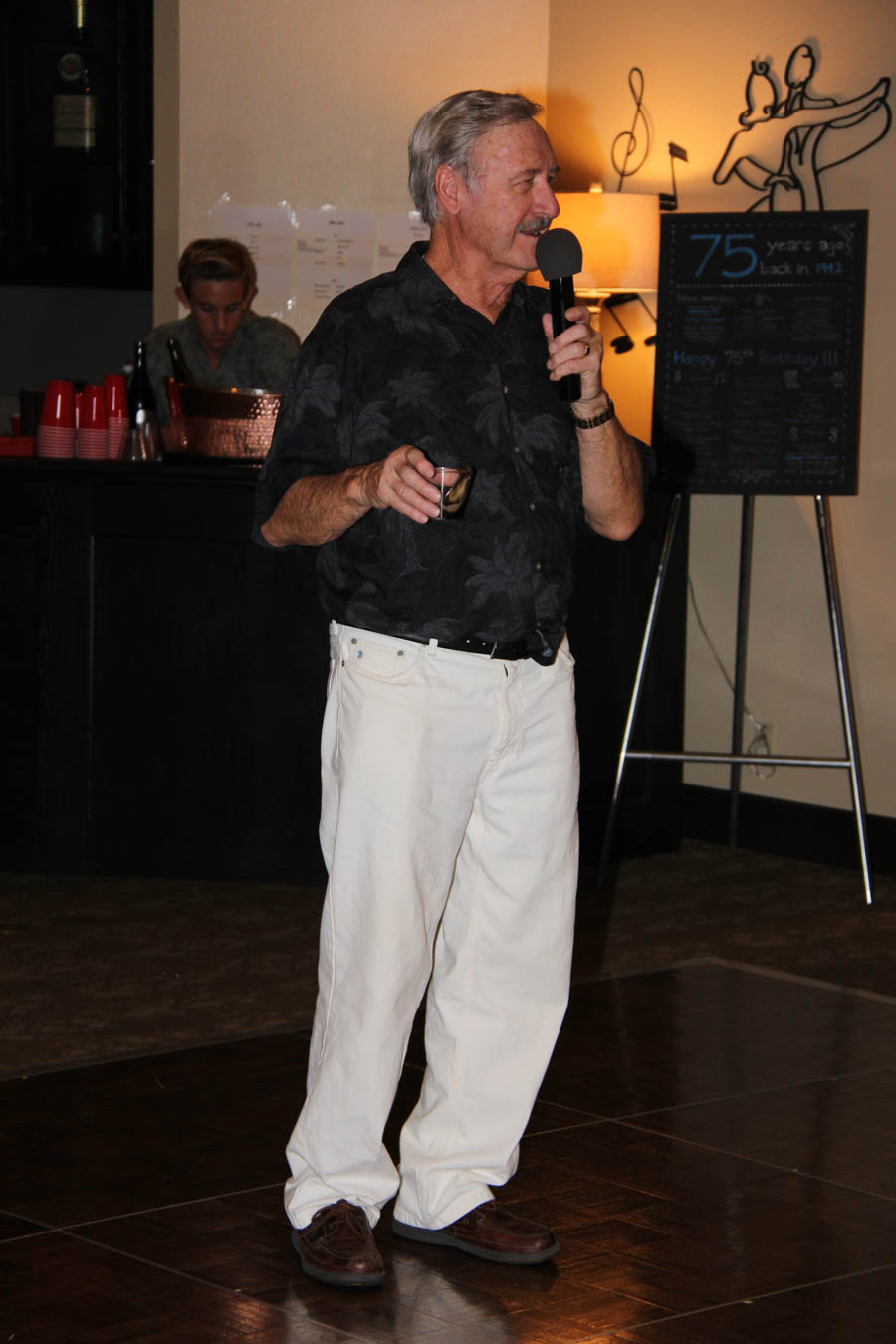 Little does he know the microphone is on a timer!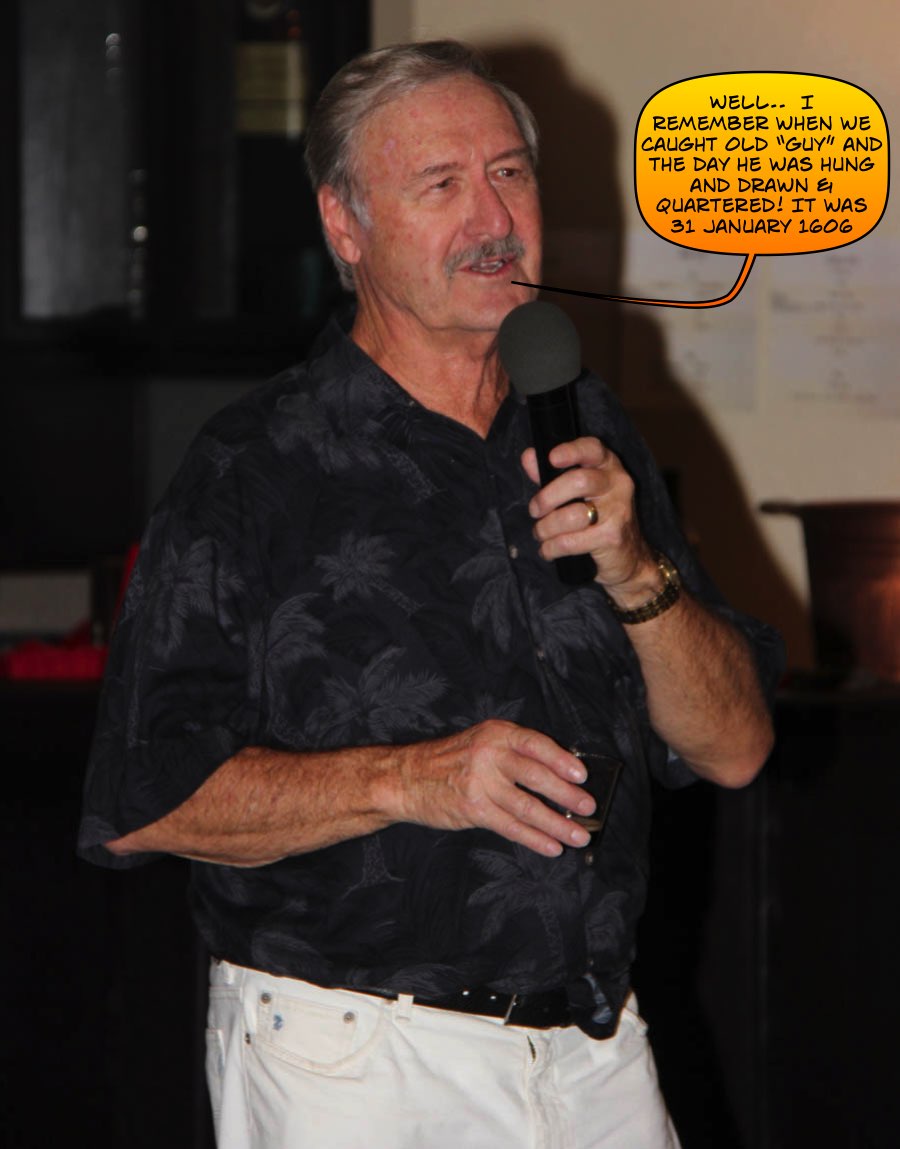 Memories...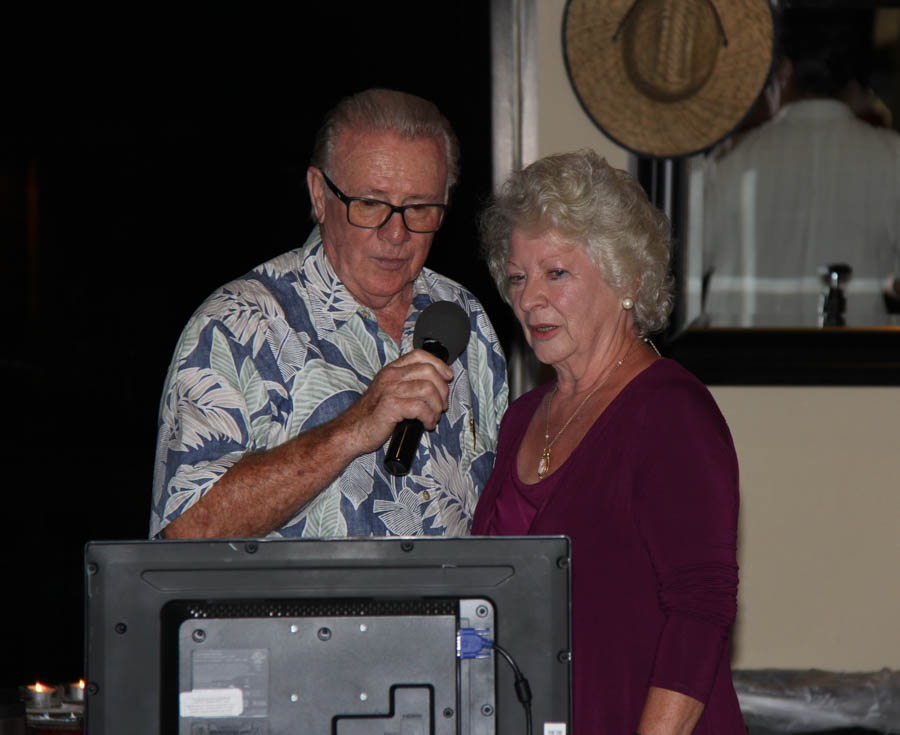 We have singers... Carry-Oakie at its best!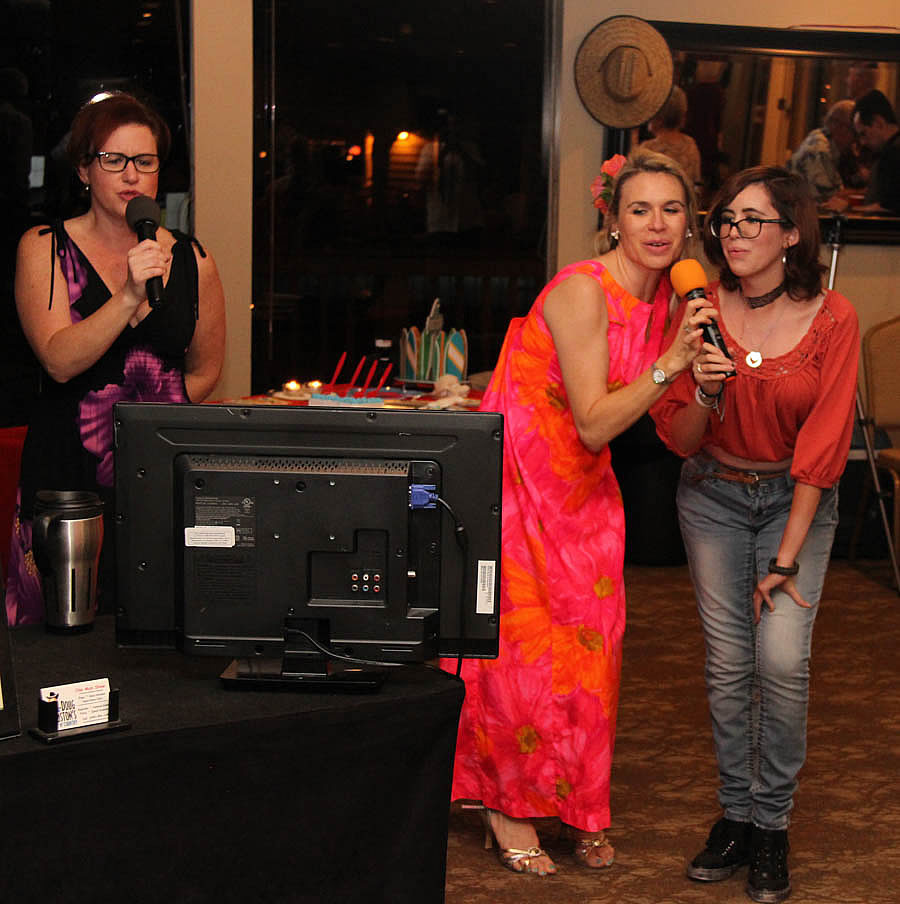 Music made in .... ah.... ah.... ah.....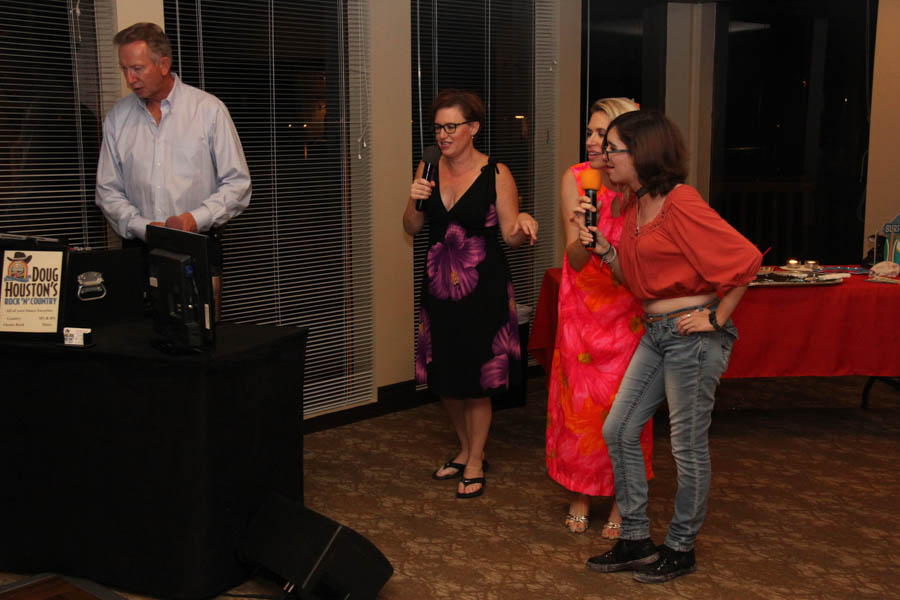 They get triple time for haunting a house!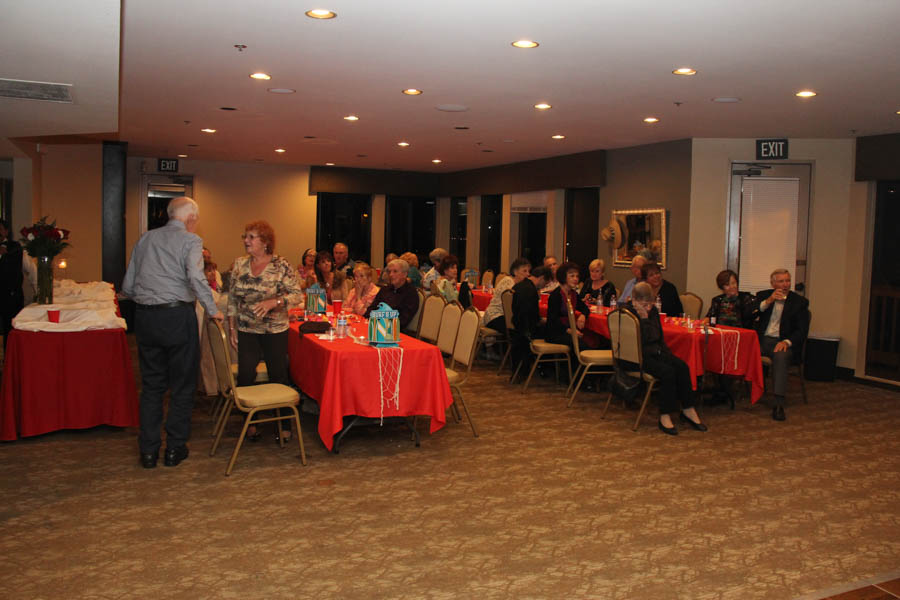 We are looking for volunteers!

How about Y.M.C.A.?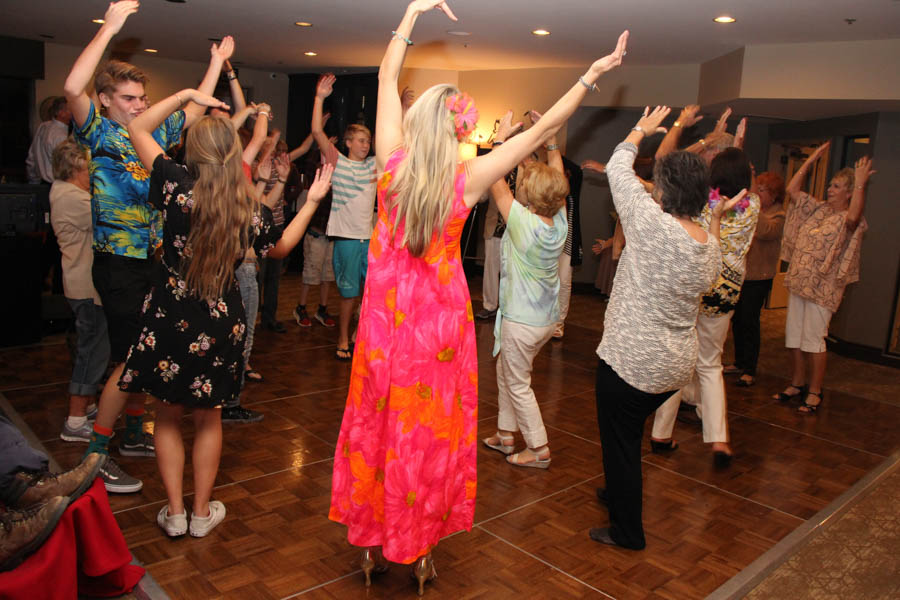 Y or Y or Y did we suggest that?

Brian leads the spelling lesson!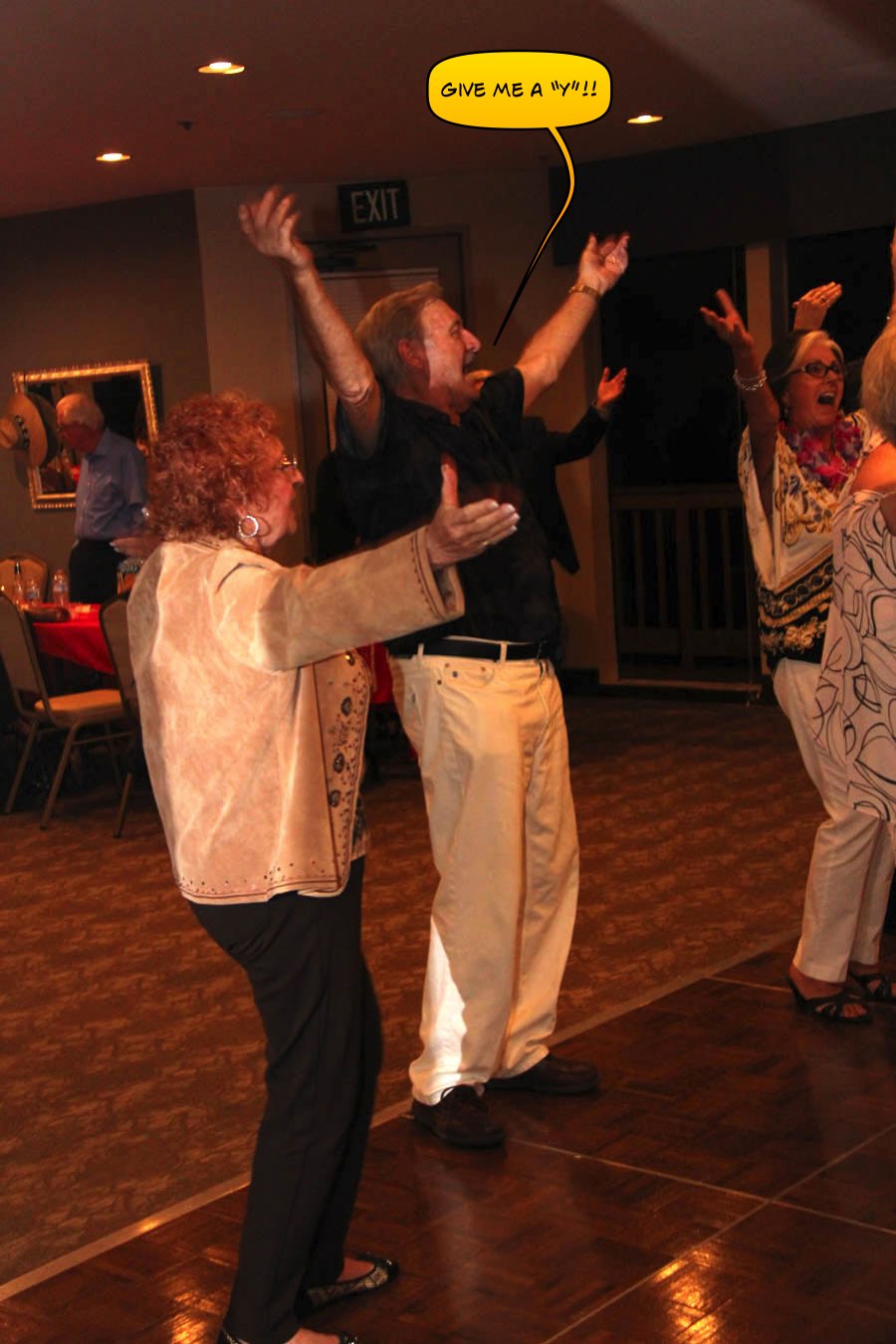 We all voted and want to see Brian do a "F"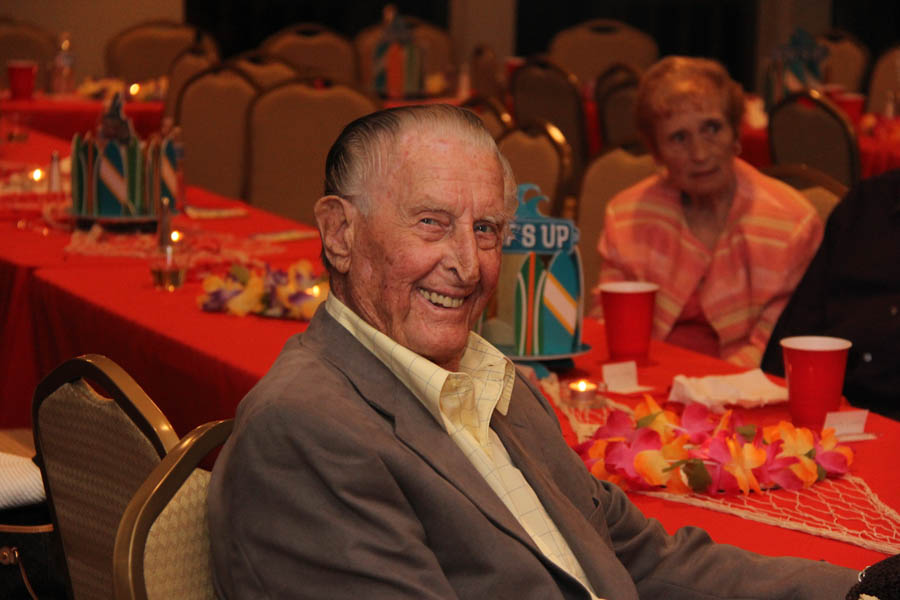 Penny for Jerry's thoughts!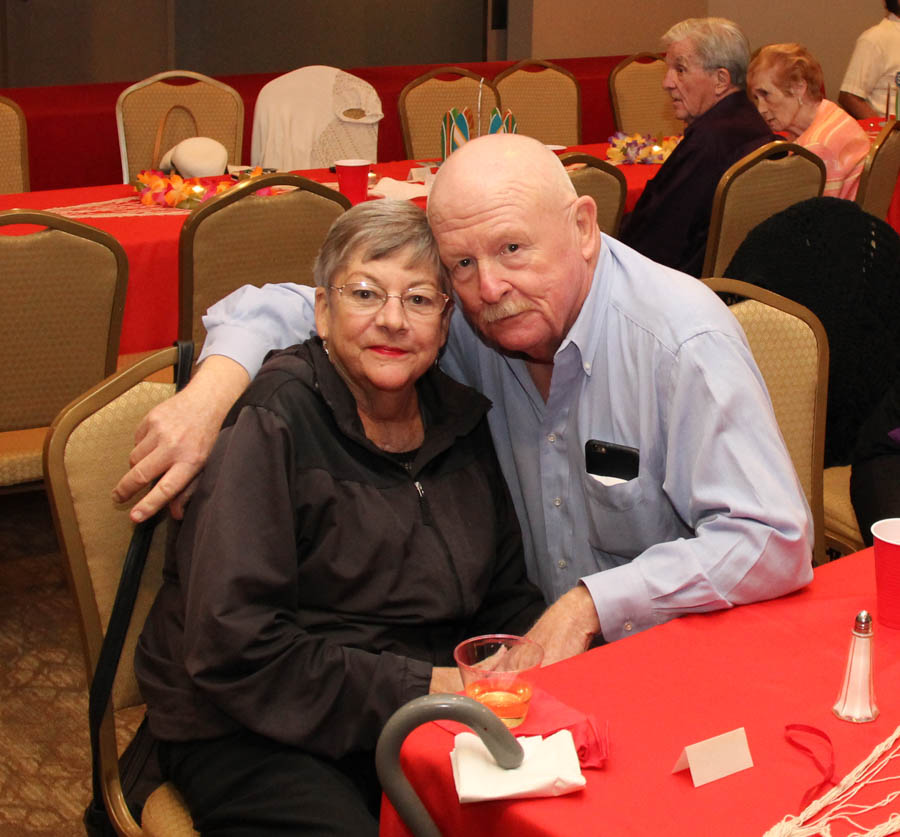 The photographers gets to sit down!