The Burna Go West... Far West... (Page One)
Meet The Adventurers

Bunnaford and Tom decide to go on vacation (Vietnam)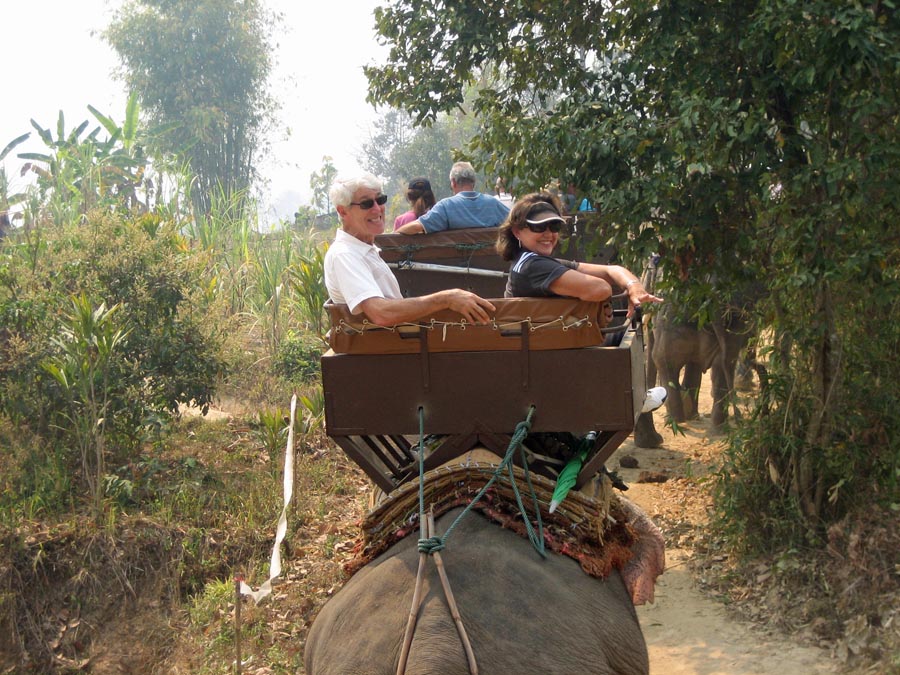 This is a hard way to travel (Thailand)

Ho Chi Mihn Temple (Vietnam)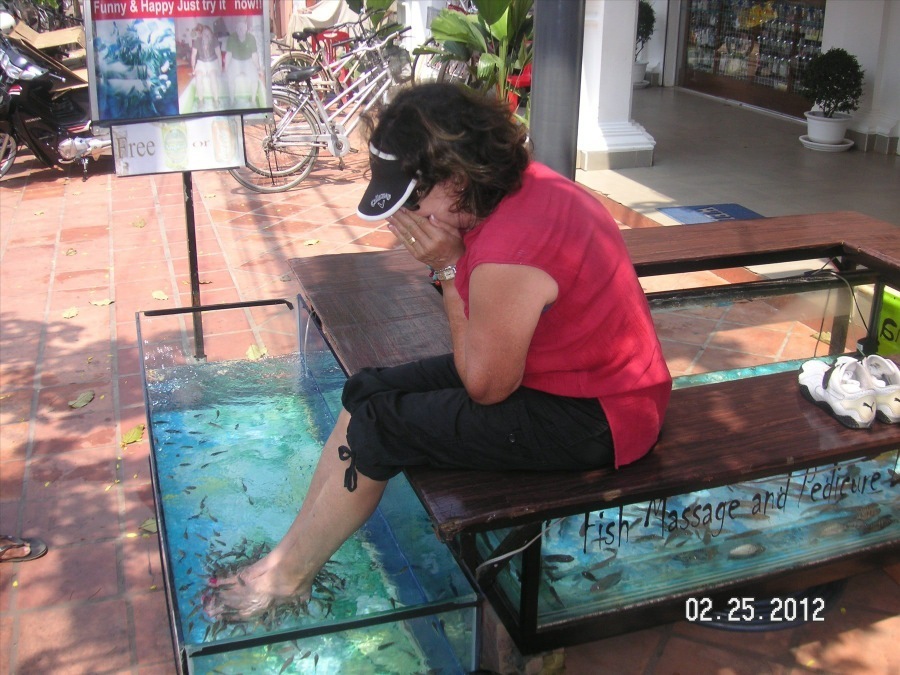 Nibbling... The fish are having a geast! (Cambodia)

On the town! (Cambodia)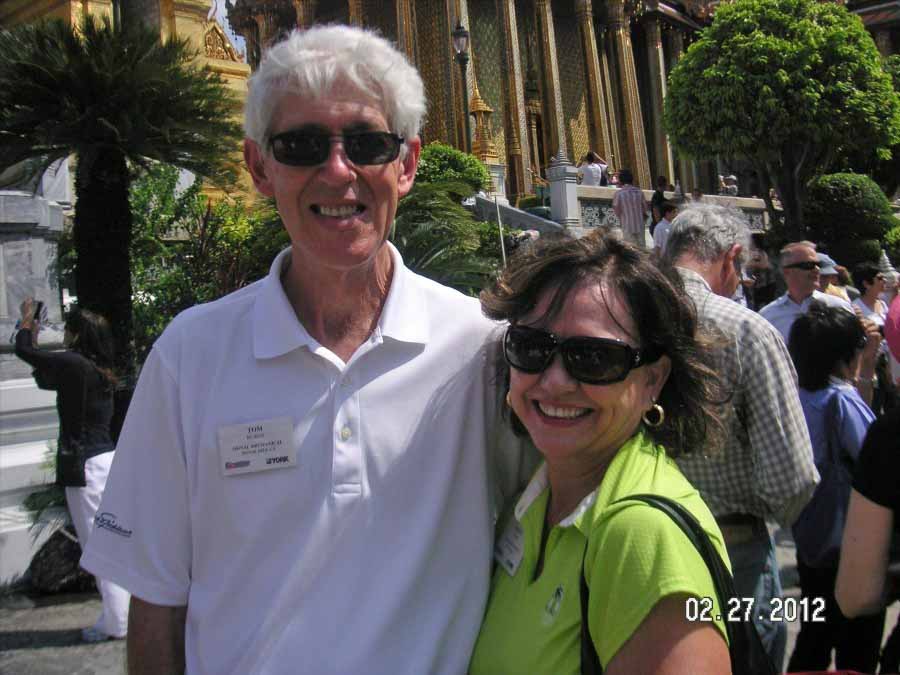 Visiting the temples (Bangkok)

A little Chick-Fill-A Perhaps (Bangkok)

Gold to the left of us... Gold to the right of us (Bangkok)
The Itinerary....
Travel Day

Day

Date
Activities
Notes

1

18 February
Depart Bradley International at 930P Thai Airways International  Airbus A340-500J
Arrive Bangkok 630A two days later!

N/A

19 February
Lost at sea (crossing international date line)
2
Arrive Bangkok 630A.     Depart 750A Bangkok to Hanoi.  Arrive Hanoi 935A. Sofitel Hotel champagne breakfast.  Tour Hanoi
Check into Sofitel Legend Metropole Hanoi Hotel for three nights. 
Plan to meet Hanoi Kids in afternoon for local tour and dinner. 

 

3

Sofitel Hotel champagne breakfast. - Plan to go to Halong Bay for the day.
77-65, chance of rain 20%

4

Sofitel Hotel champagne breakfast

Final Hanoi sight seeing; Hamoi Hilton

5

22
February

Sofitel Hotel champagne breakfast - The last temple....
Depart Hanoi via Vietnam Airlines 600P. Arrive Siem Reap, Cambodia, 740P Check into the Raffles Grand Hotel for four nights.
6

Raffles Hotel breakfast and tour Ankor Wat temples
It was a busy day... Walked and walked

7

25
February

Raffles Hotel breakfast and sunrise touring of temples
Time to get the feet fixed thanks to the local fish

8

26 
February

Raffles Hotel breakfast and touring Siem Reap and area
Walking around the grounds and party time prior to leaving the next morning for Thailand
10

27 February

depart Siem Reap Air Bangkok 950A, arrive Bangkok 1045A
Meet up with the group at the airport and go to the Shangri-La Hotel. Afternoon touring on own.  700P poolside cocktails and Thai buffet and traditional music.

11

28 February

 hotel breakfast,  900A depart from hotel on private boat for half day tour of Royal Grounds of the Grand Palace, Emerald Buddha, tuk tuk ride and Temple of Reclining Buddha.  Dinner at the Blue elephant and explore the Patpong Market.

12

29 February

hotel breakfast, day at leisure (golf??) and 700P dinner at Restaurant.
   
13

l March 

Depart on flight 1000A to  Chiang Mai.  Arrive at the Four Seasons Hotel. 
430P depart resort for City Tour enroute for dinner at the Gallery Restaurant.  Will visit Chiang Mai Night Market, shops and stalls.

14

2 March

Four Seasons breakfast, day at Maesa elephant Camp, elephant ride to Tong Luang Tribe village. 
We get to ride the elephants!

15

3 March

Four Seasons breakfast.  Golf???  700P cocktail party.  800P Lanna Lawn dinner at Four Seasons
Additional walking to see some temples and do a little shopping
Travel Day

16

4 March

Four Seasons breakfast.  Depart Chiang Mai 1130A. for Bangkok.   Depart Bangkok Thai Airways 730P Airbus A340-500J
Arrive LAX Bradley 720P
17

4 March

Loose a day crossing the international dateline
Arrive LAX Bradley 720P
First.... Must Pack!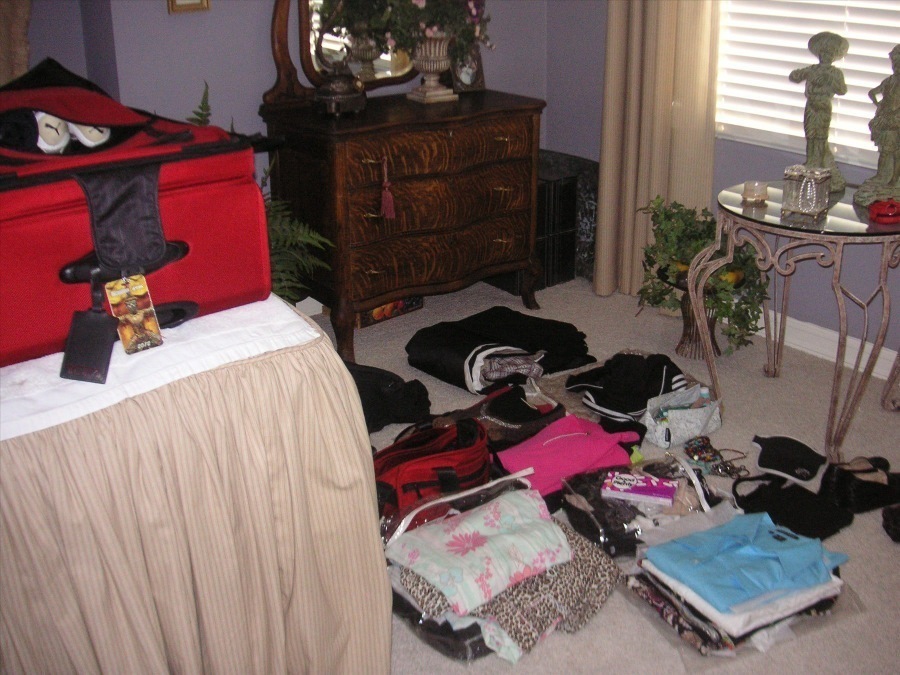 Clothes mandatory... Nordie's absolutely mandatory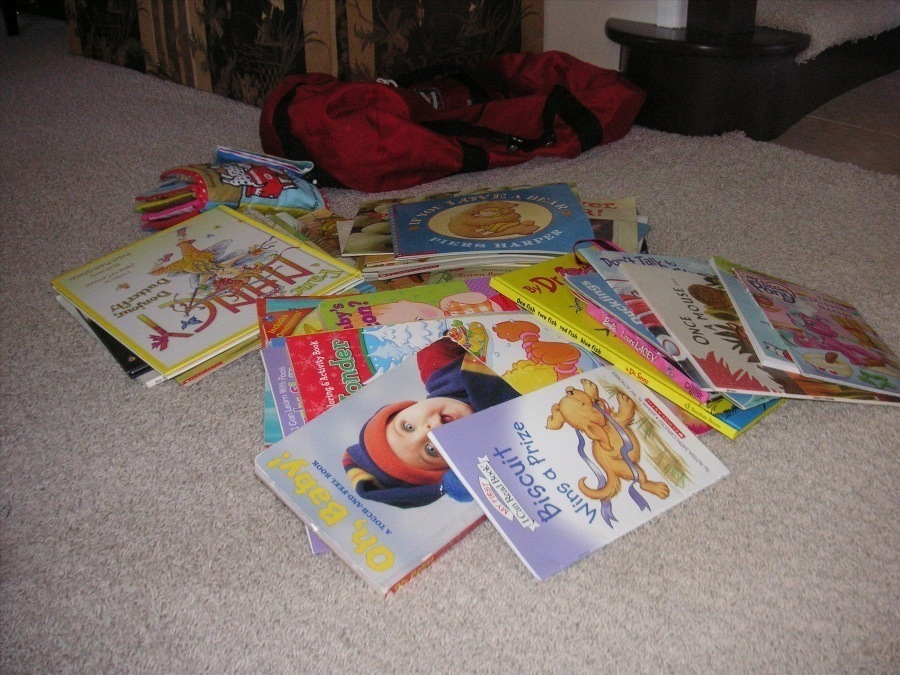 Kids books for the Vietnamese kids learning to rad and write English... The Burns... Big Hearts
On Board And Changing Planes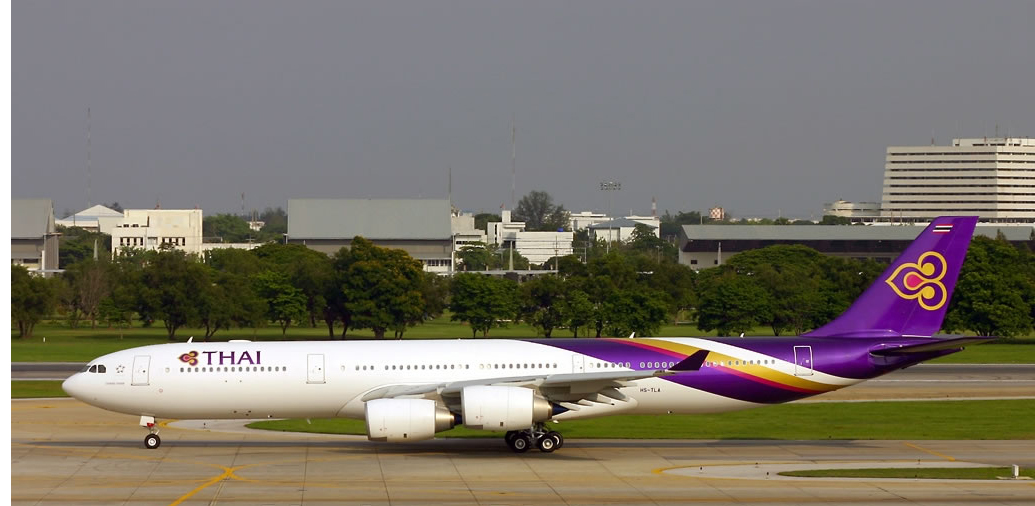 Thai Airlines Boeing 747-ER (Extended Range)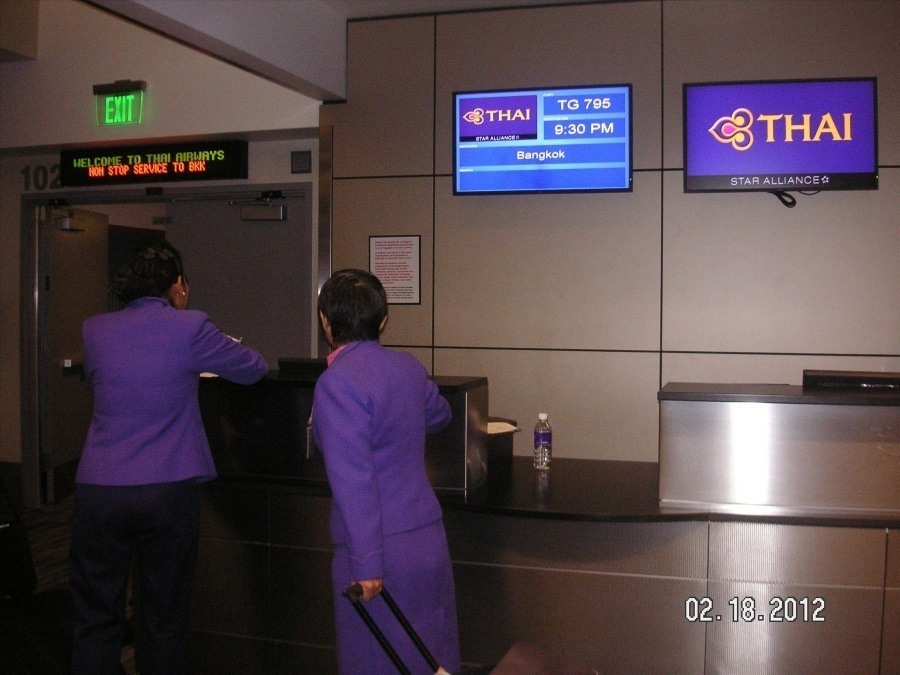 Brigh colors... We are being prepared

Boarding in LA at 9:30PM..... It's a long flight
First Stop Suvarnabhumi Airport
Did You Know: TG795 from Los Angeles to Bangkok is one of the five longest commercial flights in the world. According to this airport distance calculator, air miles from Bangkok Airport (BKK) to Los Angeles Airport (LAX) is 8260.95 miles or 13294.72 kilometers.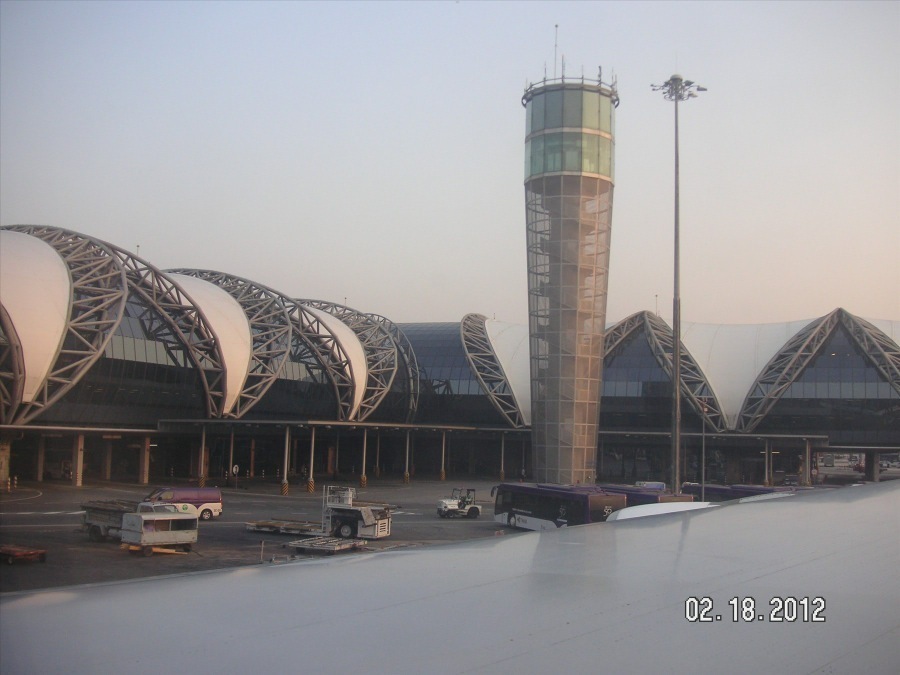 Bangcock under expansion... always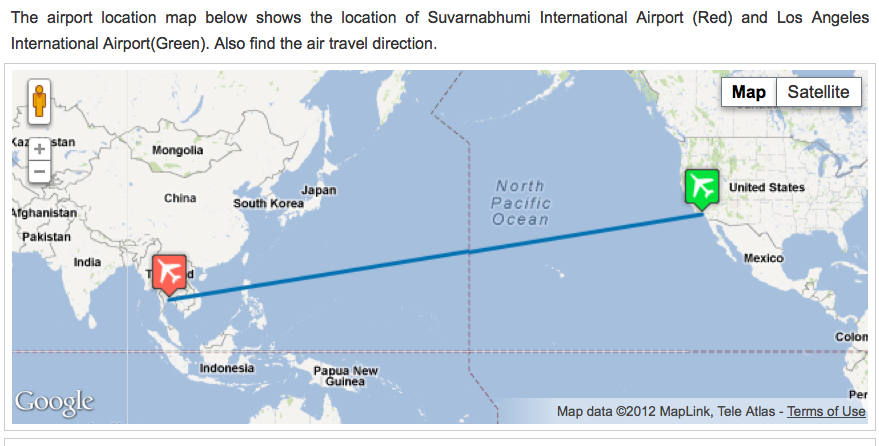 Did You Know? - Suvarnabhumi was officially opened for limited domestic flight service on 15 September 2006, and opened for most domestic and all international commercial flights on 28 September 2006.
The airport is currently the main hub for Thai Airways International , Bangkok Airways , Orient Thai Airlines , and Thai AirAsia [until 30 September 2012]. It also serves as regional gateway and connecting point for various foreign carriers.
The airport is located in Racha Thewa in Bang Phli district, Samut Prakan Province , about 25 kilometres (16 mi) east of downtown Bangkok. The name Suvarnabhumi was chosen by King Bhumibol Adulyadej and refers to the golden kingdom hypothesised to have been located somewhere in Southeast Asia.
The building was designed by Helmut Jahn of Murphy / Jahn Architects. It was constructed primarily by ITO JV . The airport has the world's tallest free-standing control tower (132.2 metres / 434 feet), and the world's fourth largest single-building airport terminal (563,000 square metres / 6,060,000 square feet).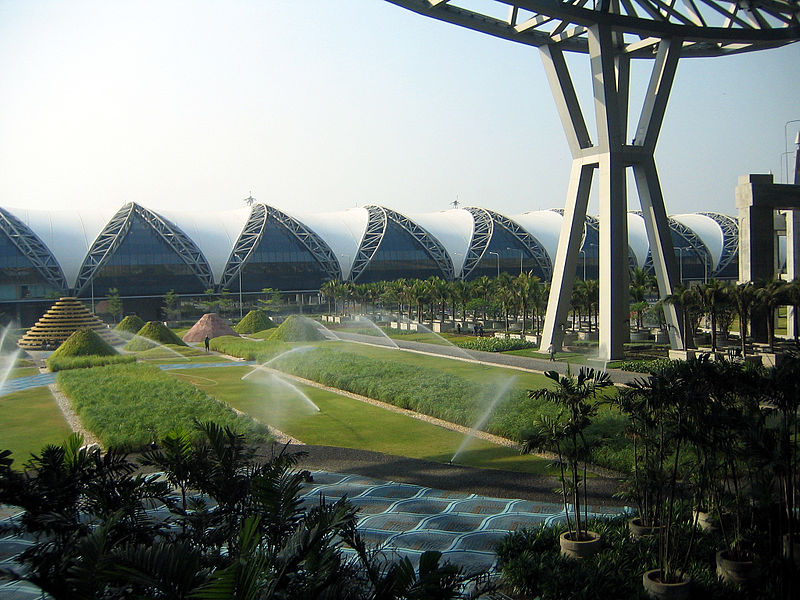 The rest of the airport is complete and operational since 2006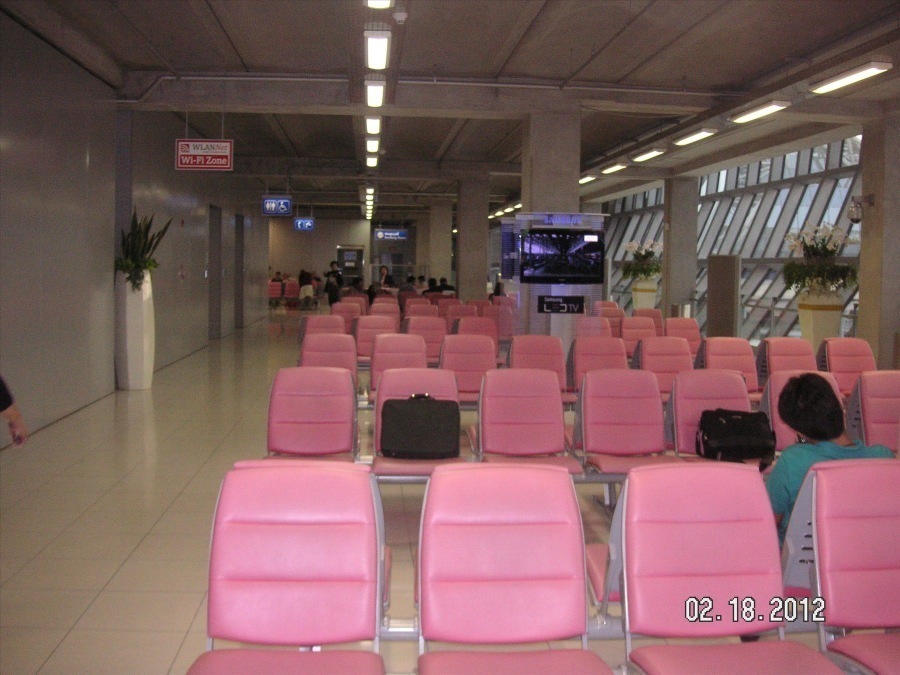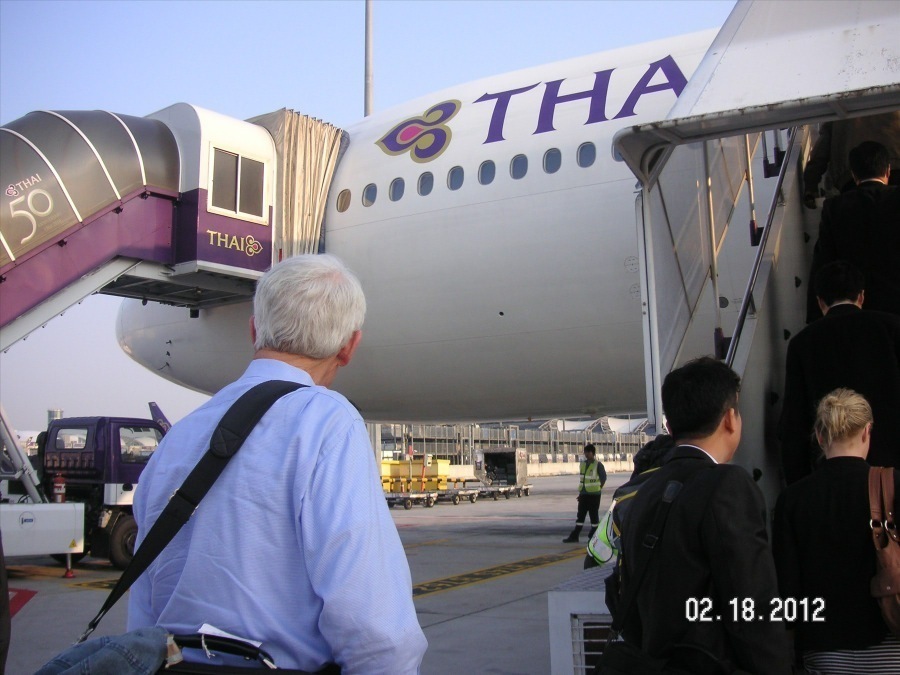 Off to Vietnam.... It's 7:30 in the morning on the dau we left at 9:30 PM... We are so confused!

Last Stop Noi Bai International Airport
Did You Know? - Nội Bài International Airport ( IATA : HAN,  ICAO : VVNB) ( Vietnamese : Sân bay Quốc tế Nội Bài) in Hanoi , the capital of Vietnam , is the largest airport in the north of the country. It is 28 miles (45 km) from the city centre. The travel time from the city centre is 30–45 minutes.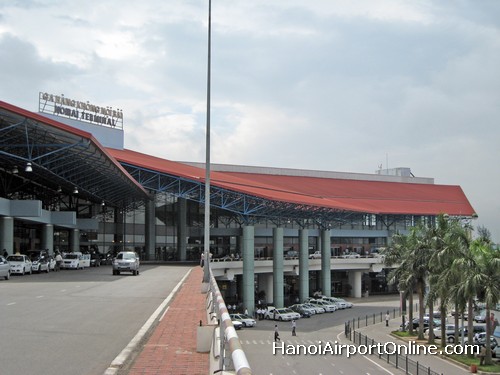 Did You Know? - Noi Bai International Airport (IATA: HAN, ICAO: VVNB), the biggest airport in northern Vietnam, serves the capital city of Hanoi. The airport is located 28 miles (45 km) from the city's downtown.
Departing Is Such Sweet Sorrow.... Heading For Home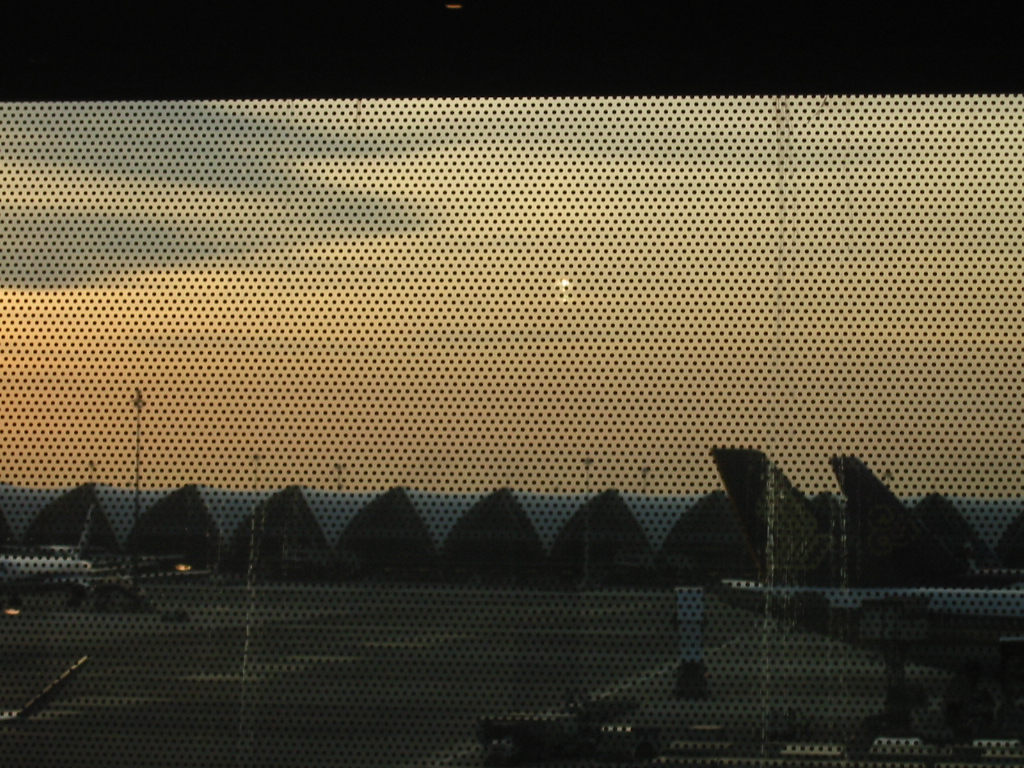 At the airport - Depart Chiang Mai 1130A. for Bangkok.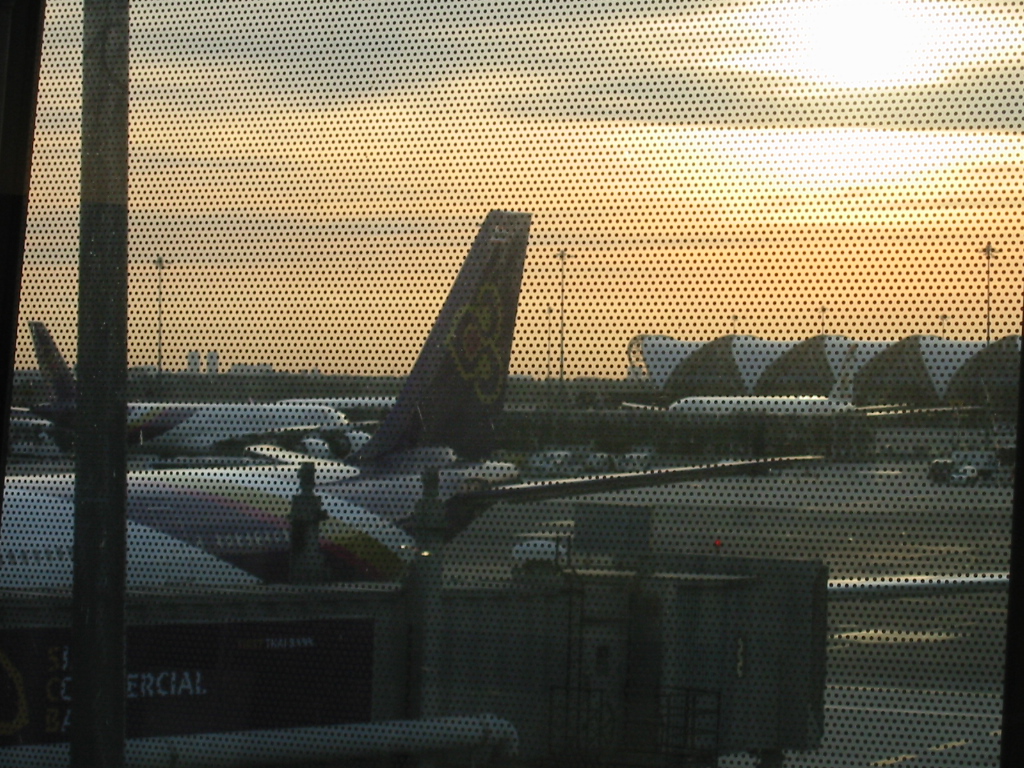 Last of the pictures... Our button fingers are worn out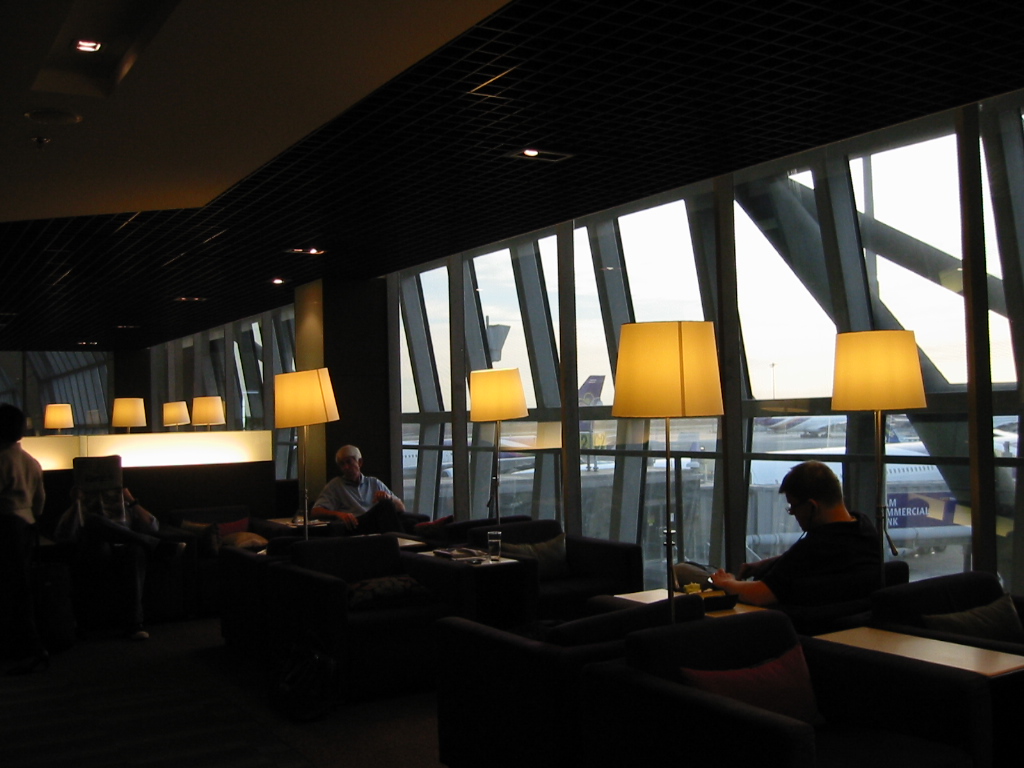 Depart Bangkok Thai Airways 730P Airbus A340-500J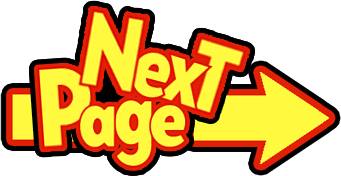 Proceed To Page Two And Viet Name