Christmas Starts With Decorating Right After Thanksgiving
Actually, the day after Thanksgiving the boxes come out and the labor of love begins!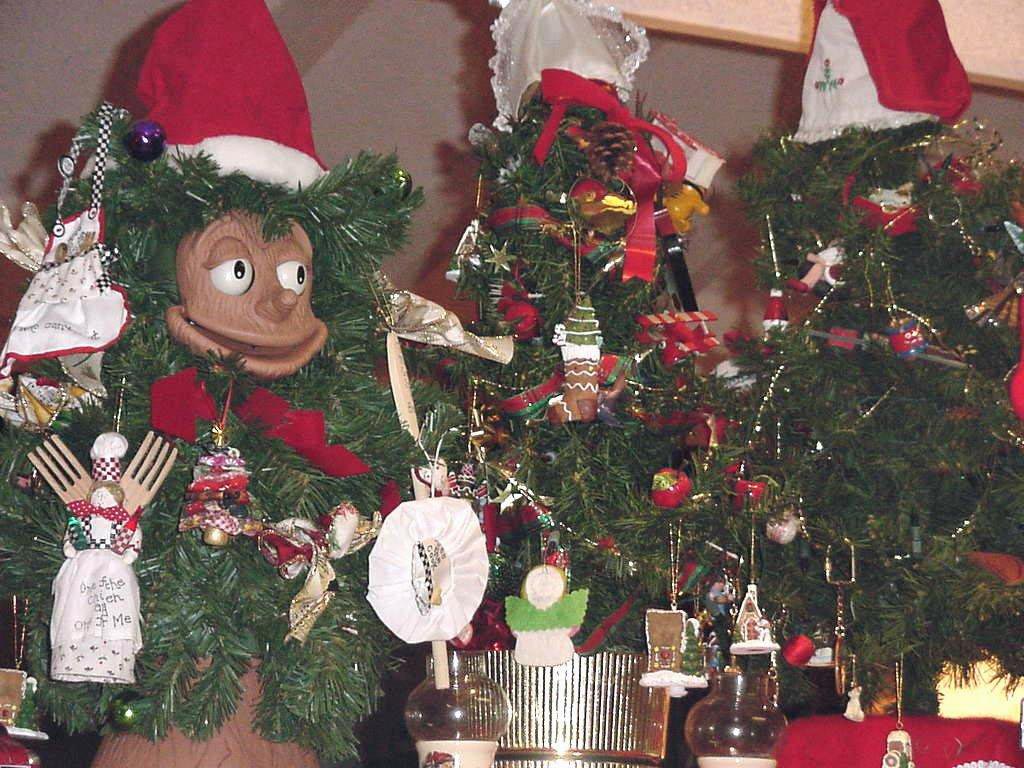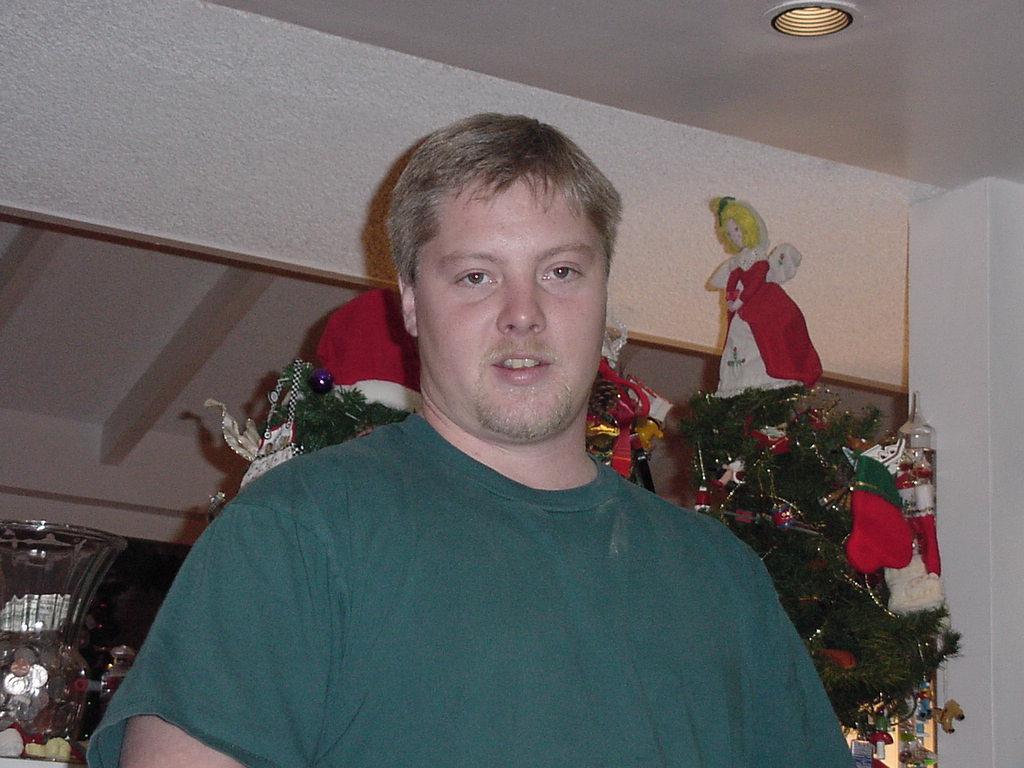 Eddie was here to assist in the gathering of decorations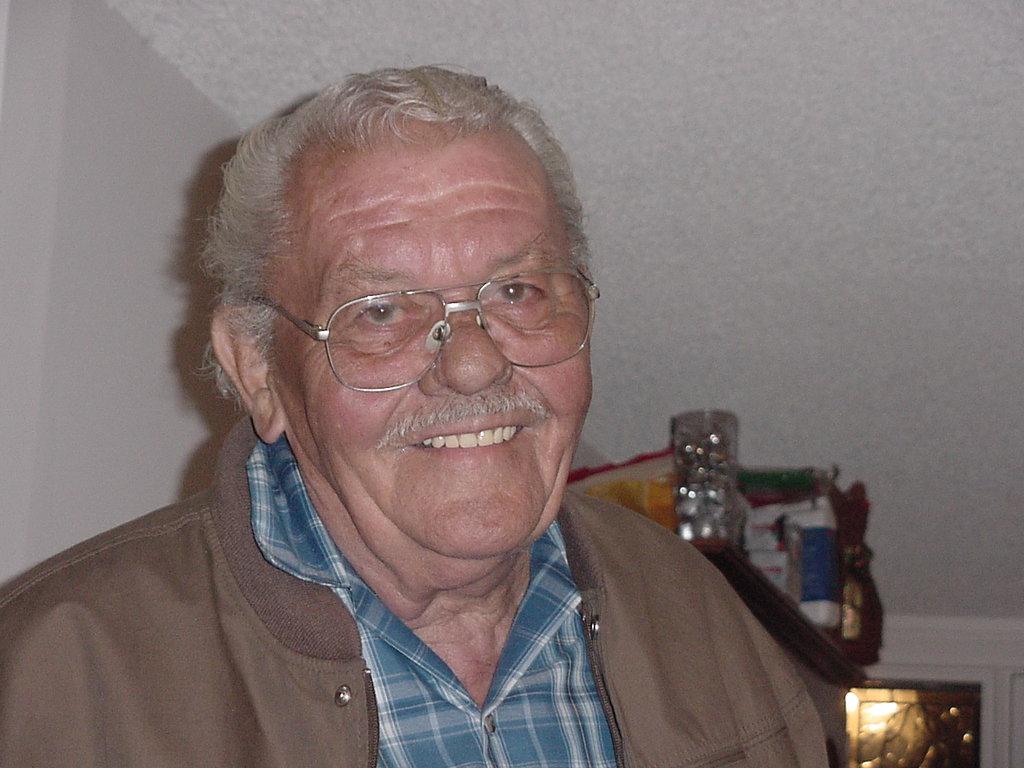 Dave also helped.... Which one is Dave McTevia???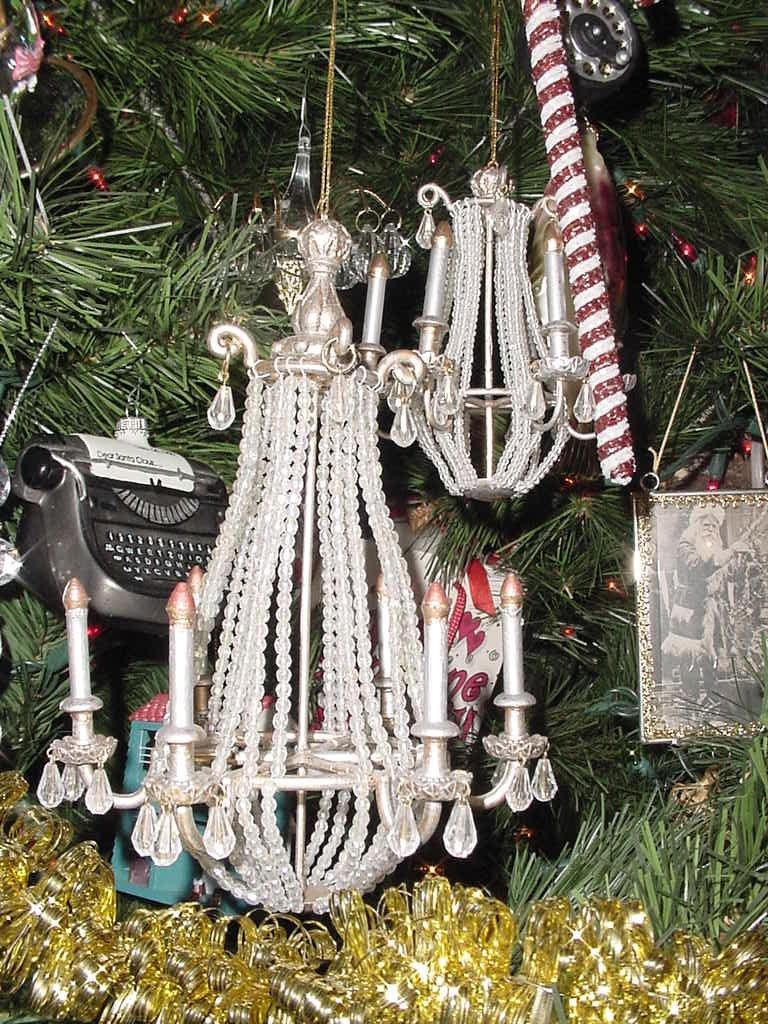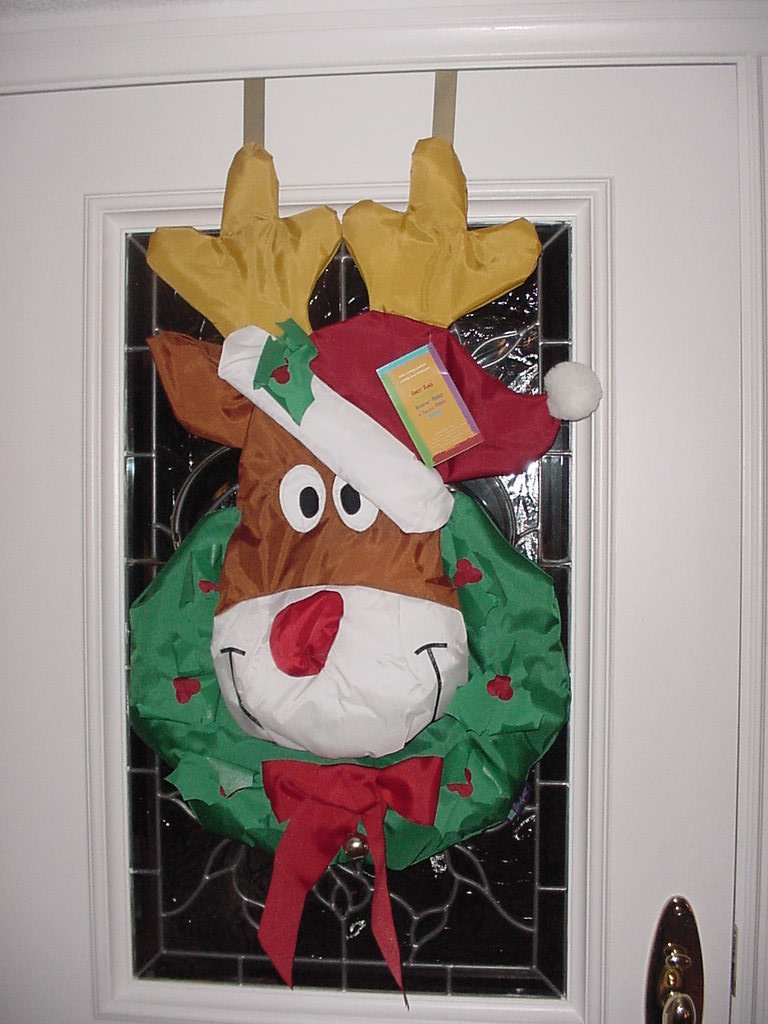 Paul collects chandeliers and the moose watches the excitement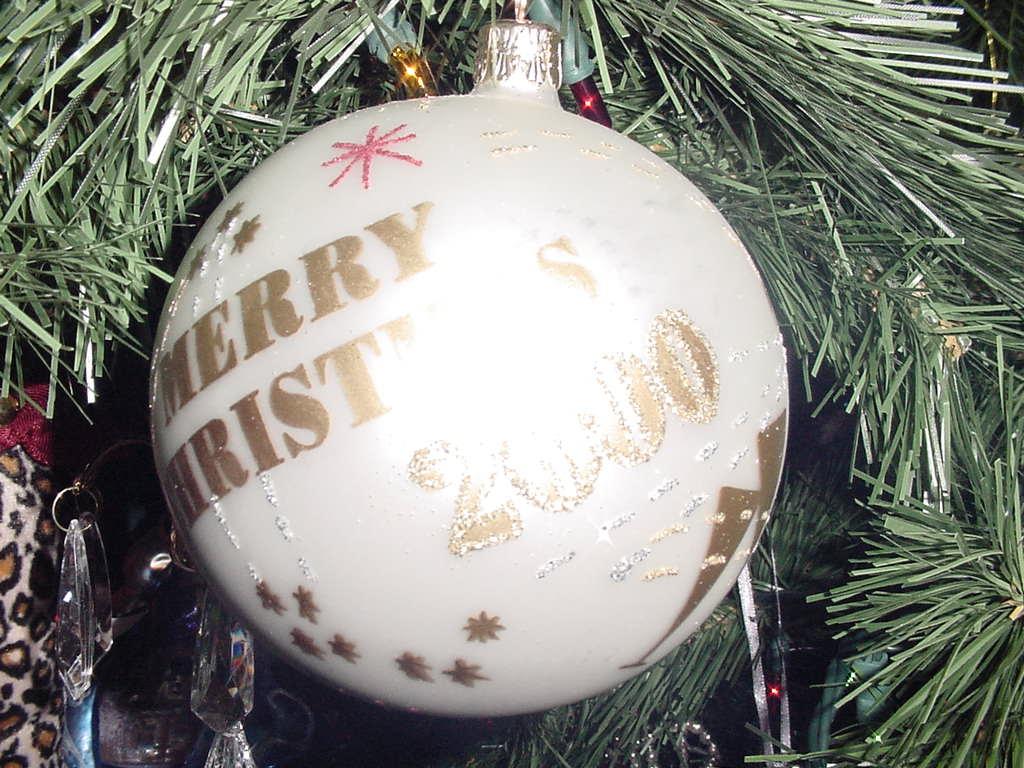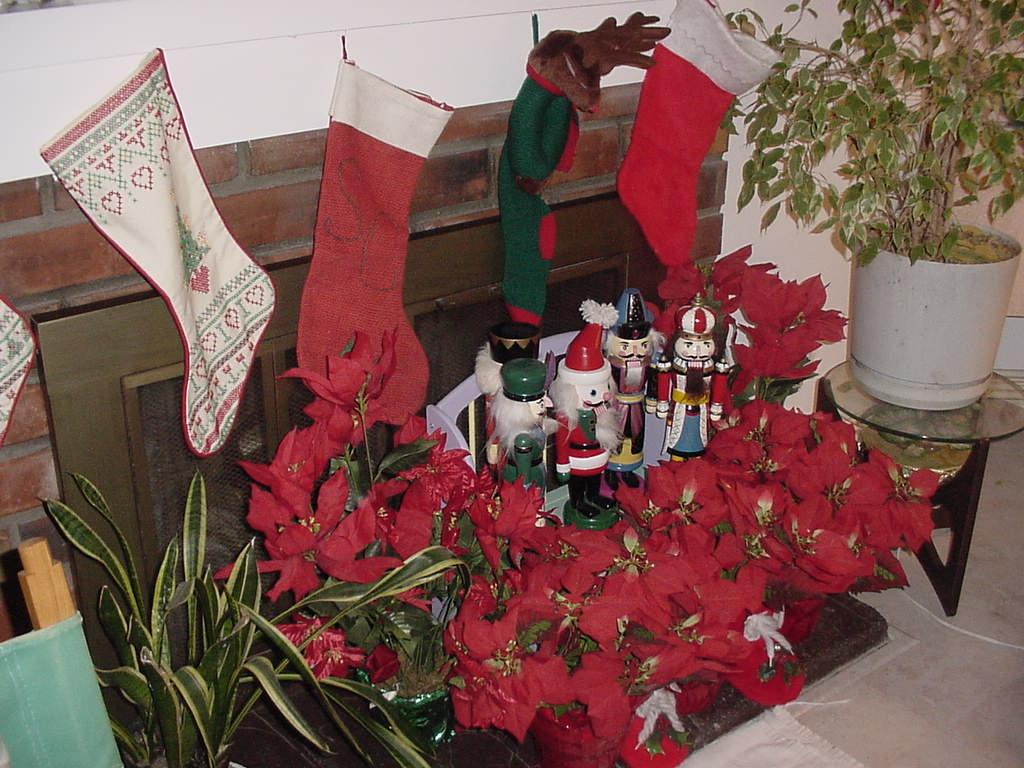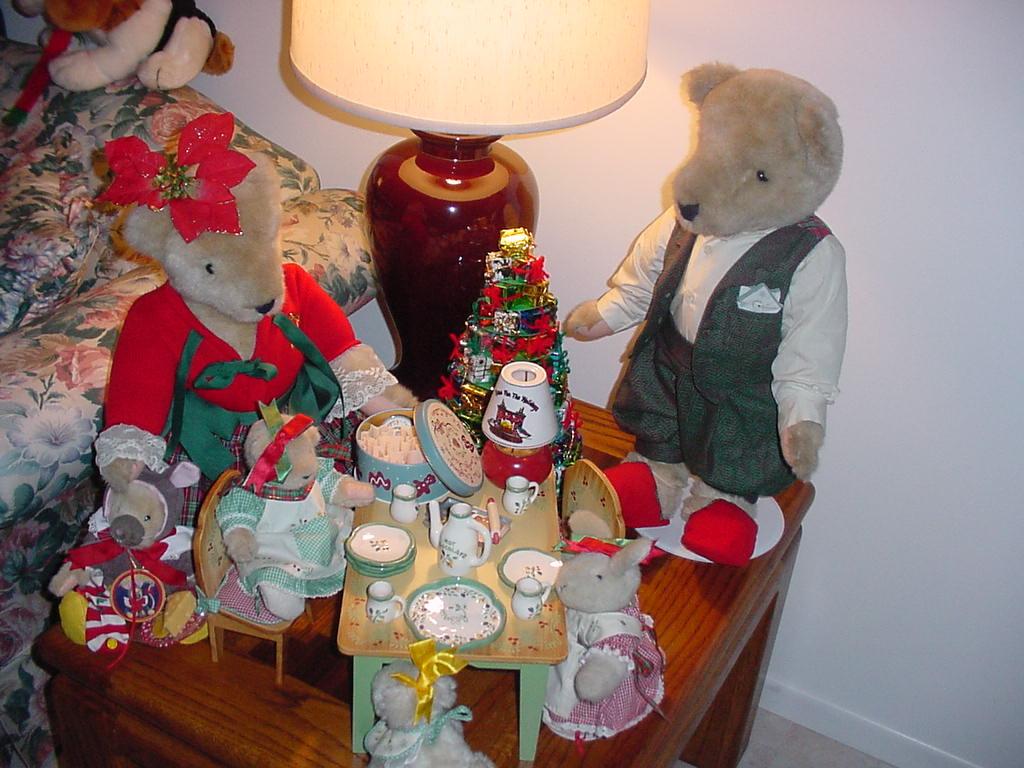 Every surface gets filled with goodies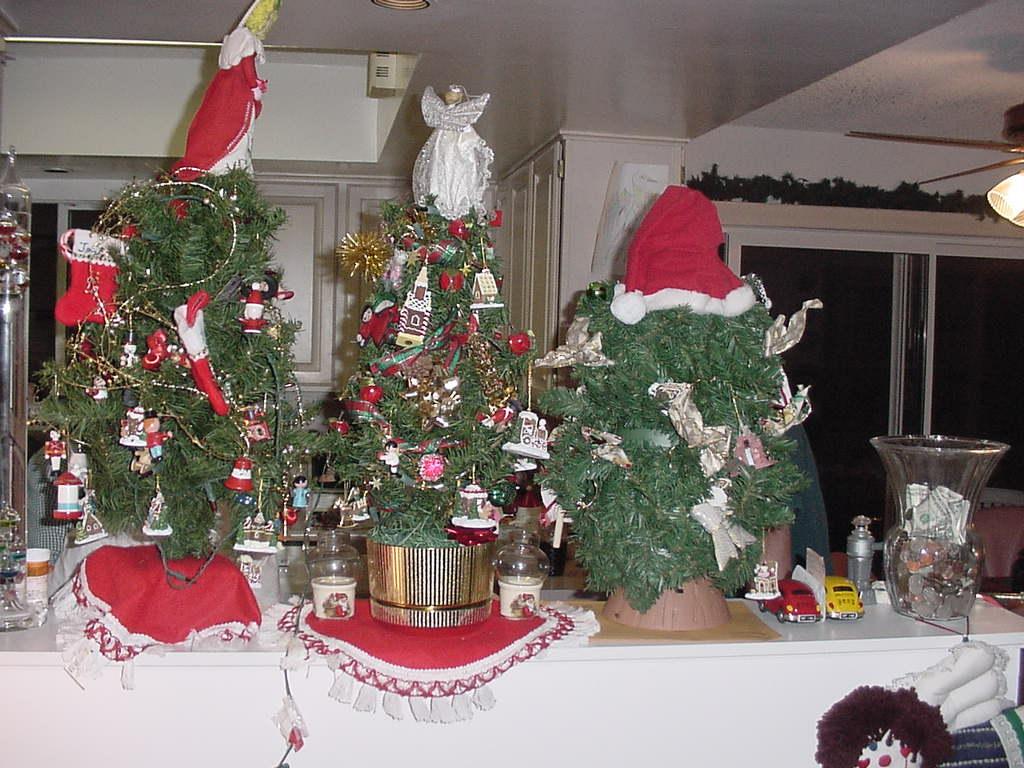 Everything has its place

You can't see the front room from the kitchen anymore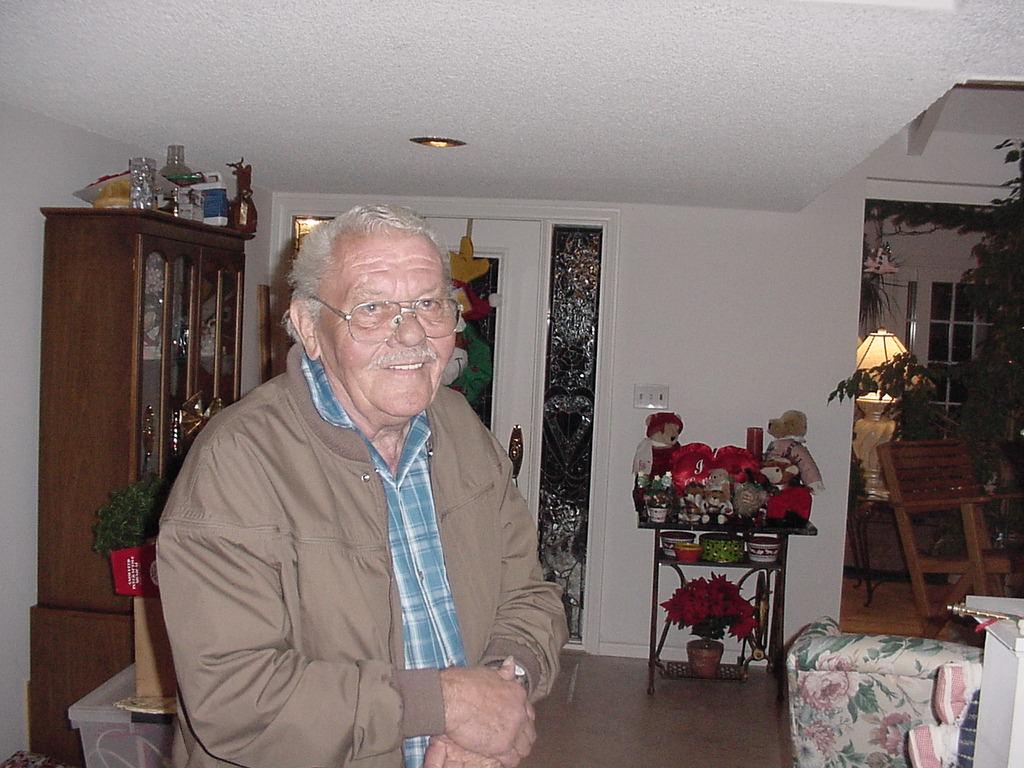 We enlisted the "boys", Eddie Chartier and Dave McTevia to decorate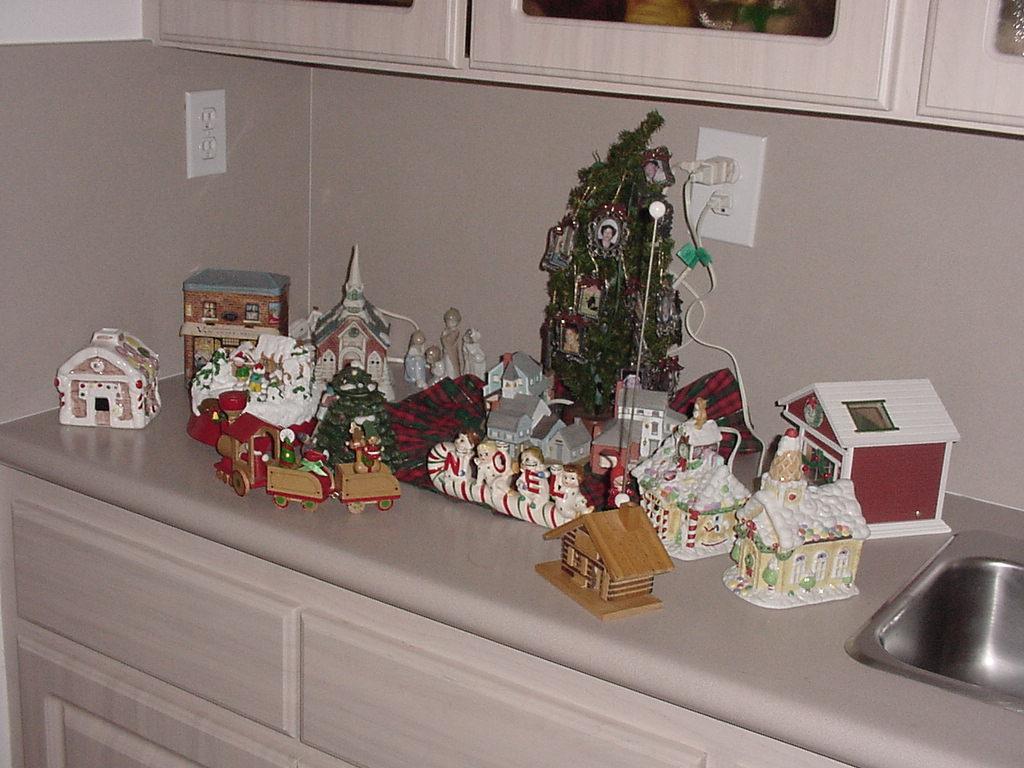 You should see the bar this year!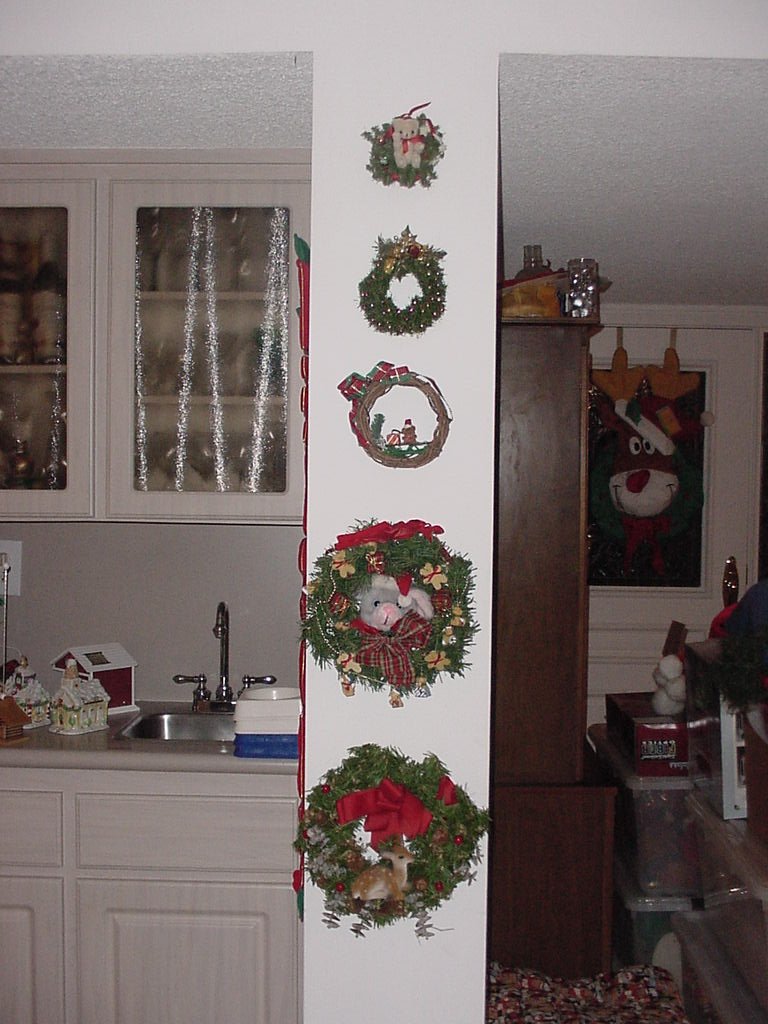 No surface is free at Christmas time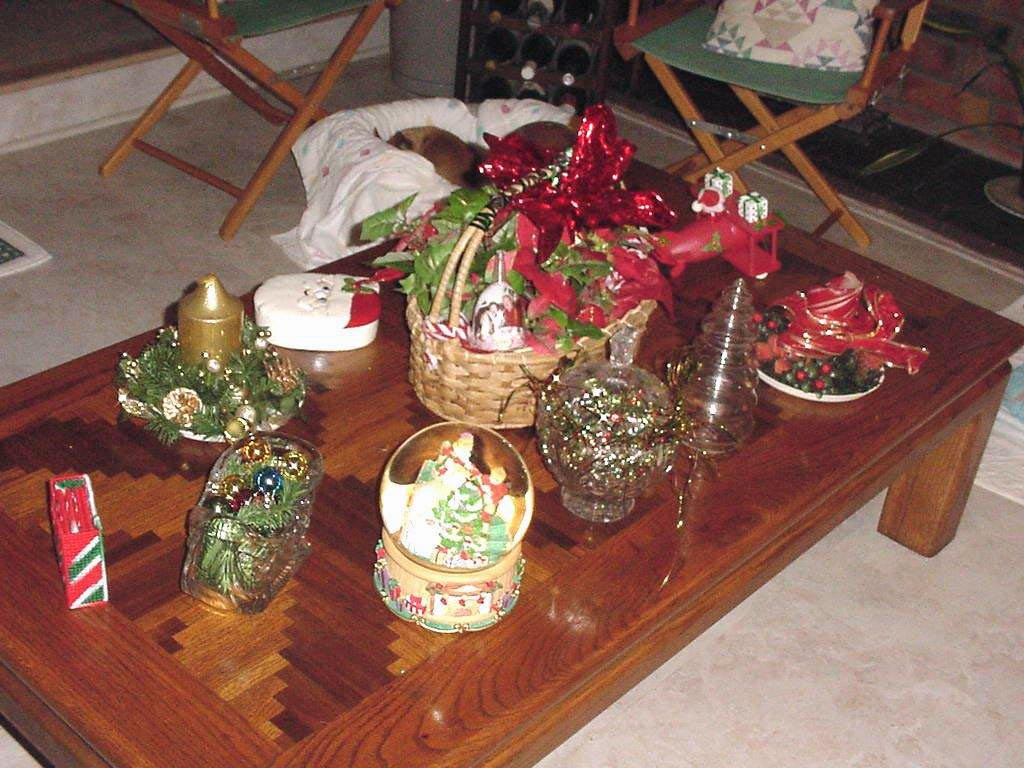 Mr. Sleepy (the Sarge)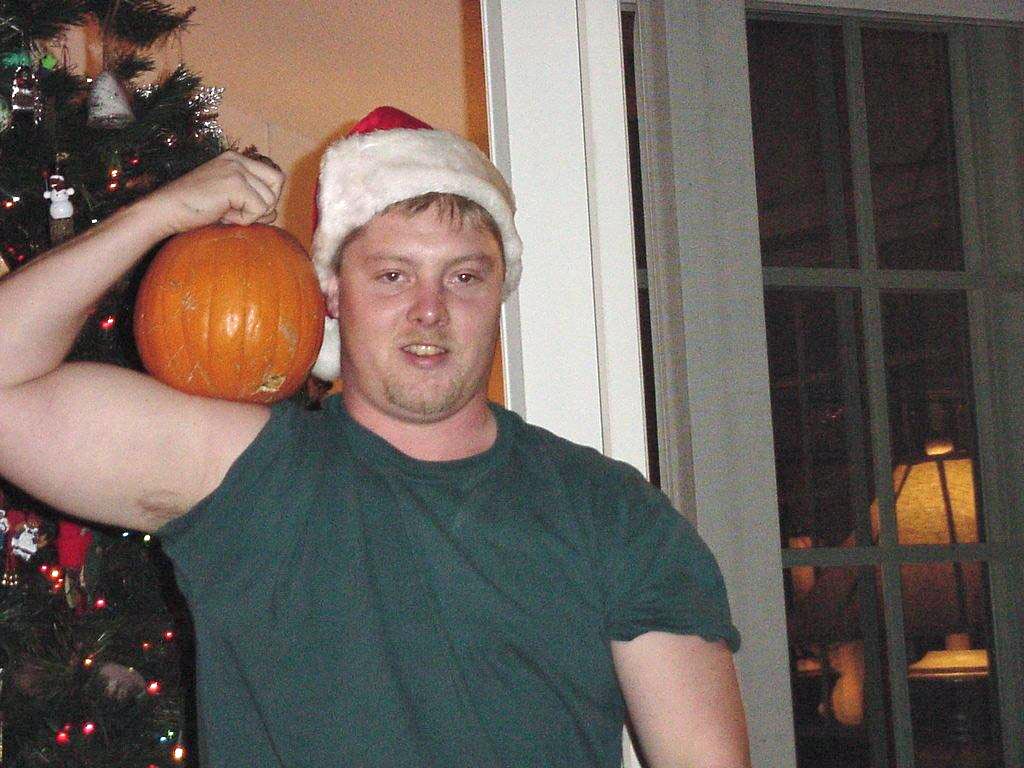 Sarge keeps out of the way and Eddie displays his physique!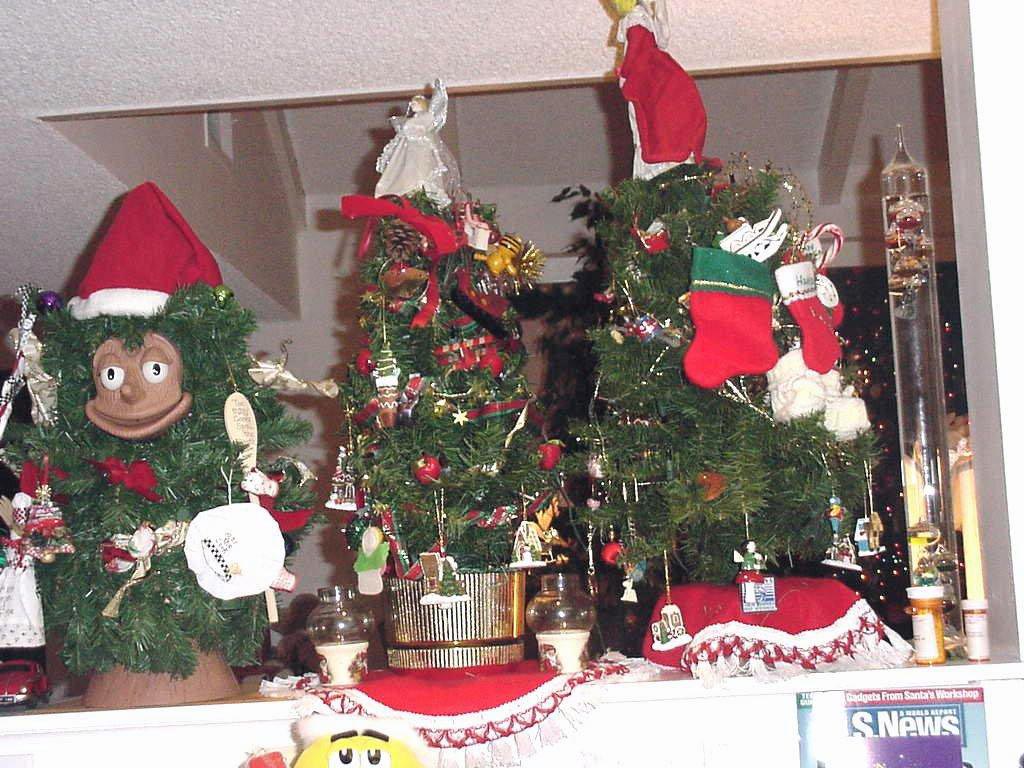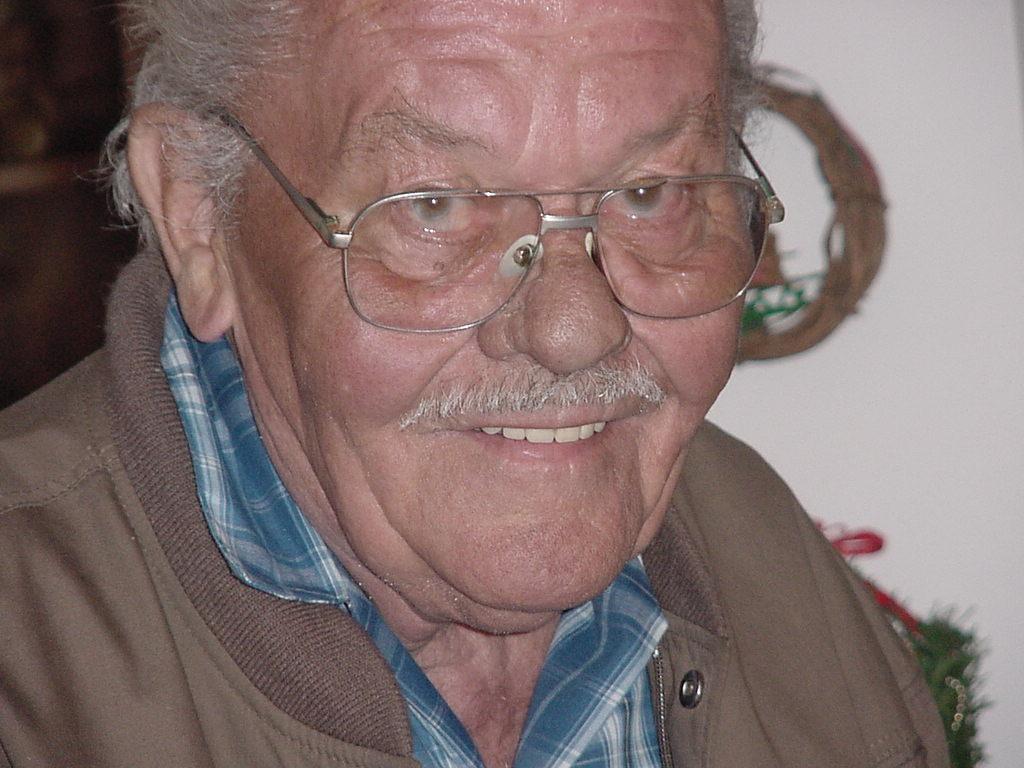 Paul (goofing off as usual) and Dave McTevia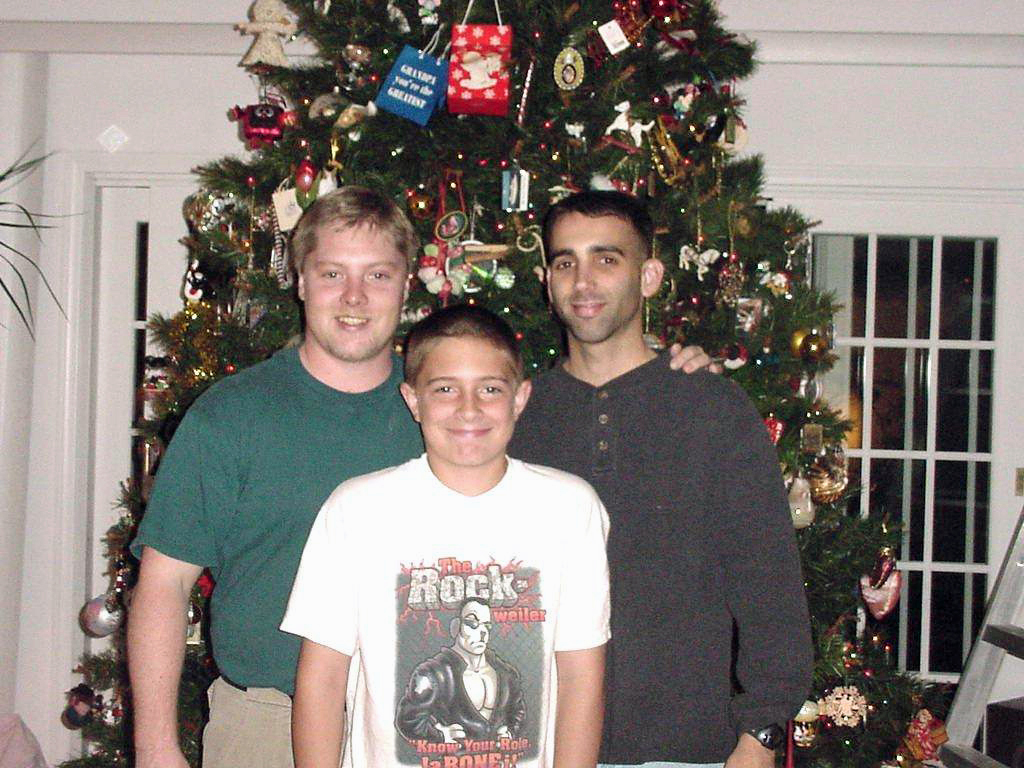 Pete and Eddie and then Jonathan joins the picture

Dave McTevia loves looking at the I Spy books

Jonathan smiles and Cassie/Jackie look at the music boxes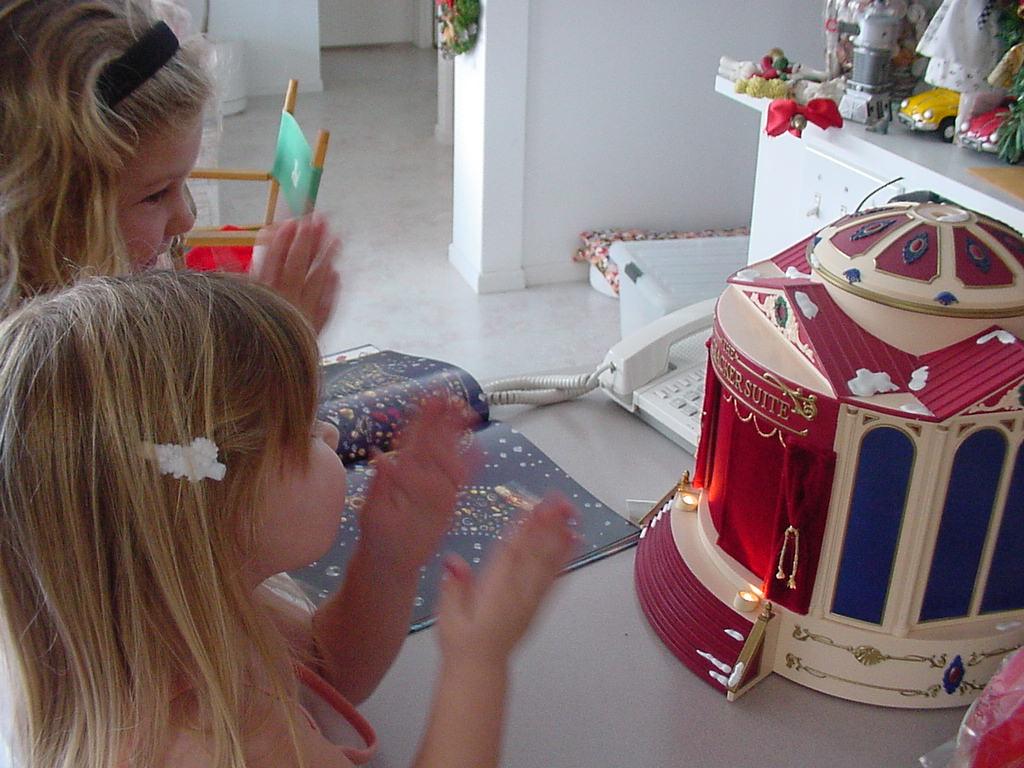 Applause please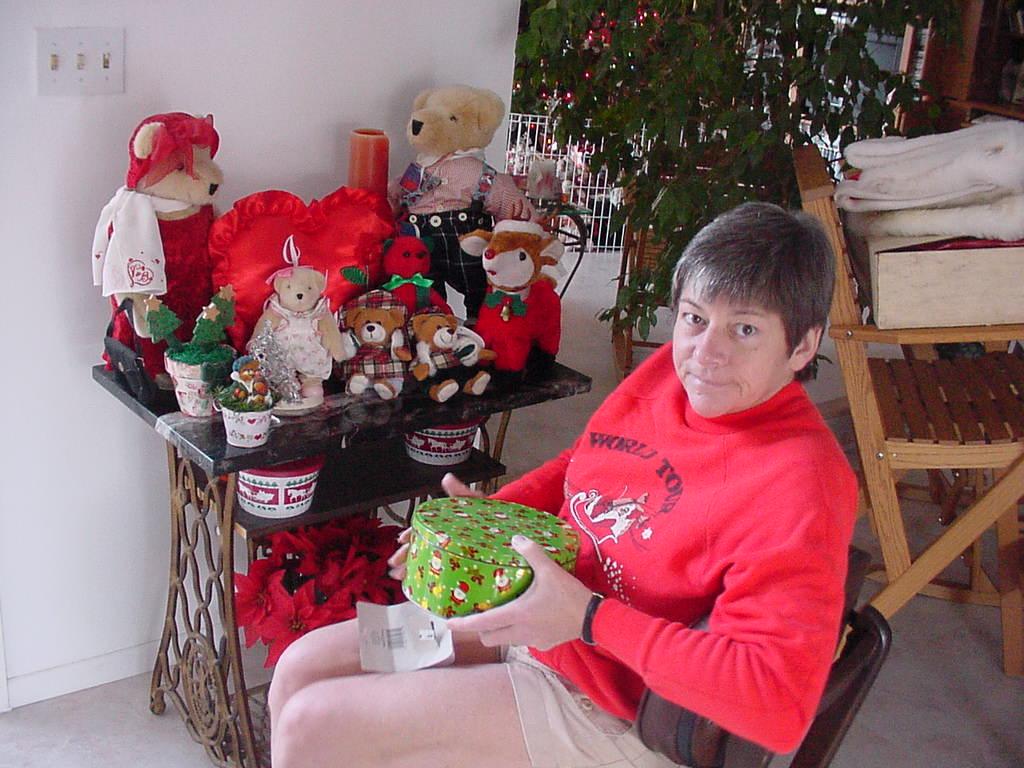 Summertime at Christmas in California and Sue does last minute decorating
The Christmas Tree 2000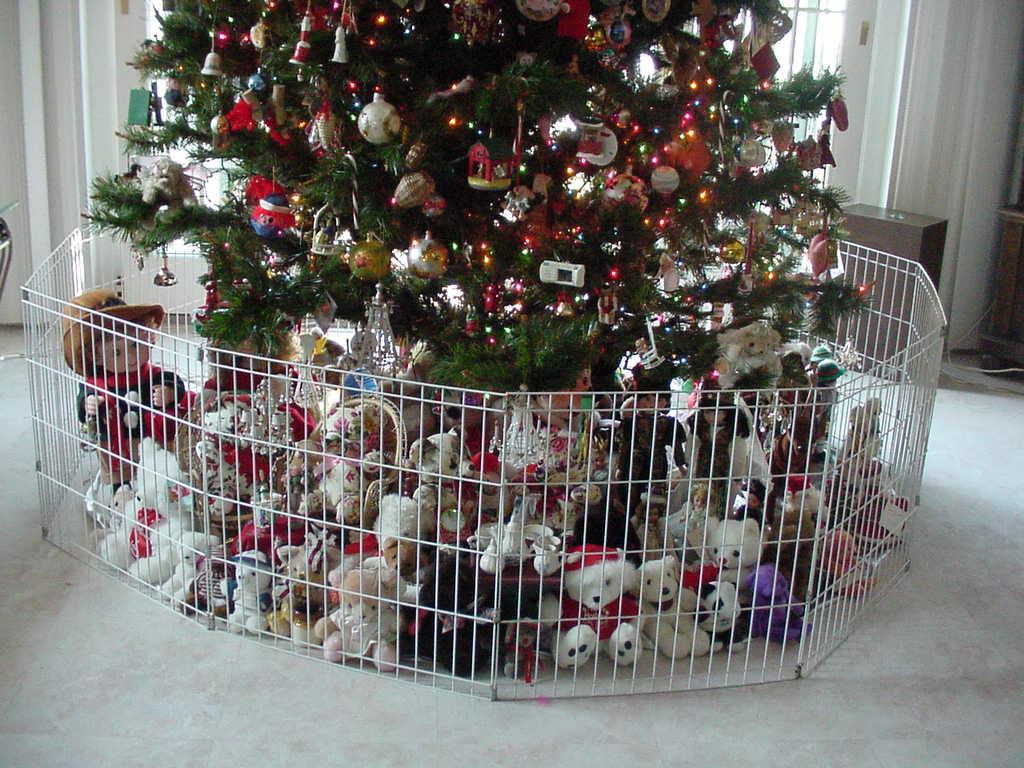 The tree is ready and the doggie guard is up!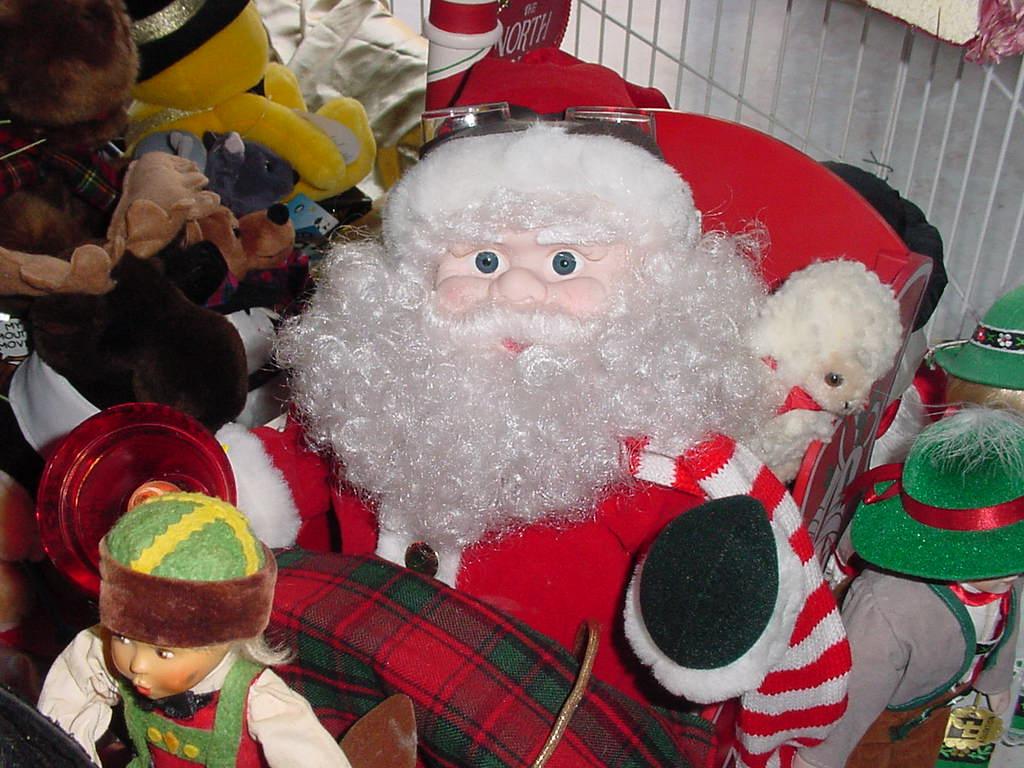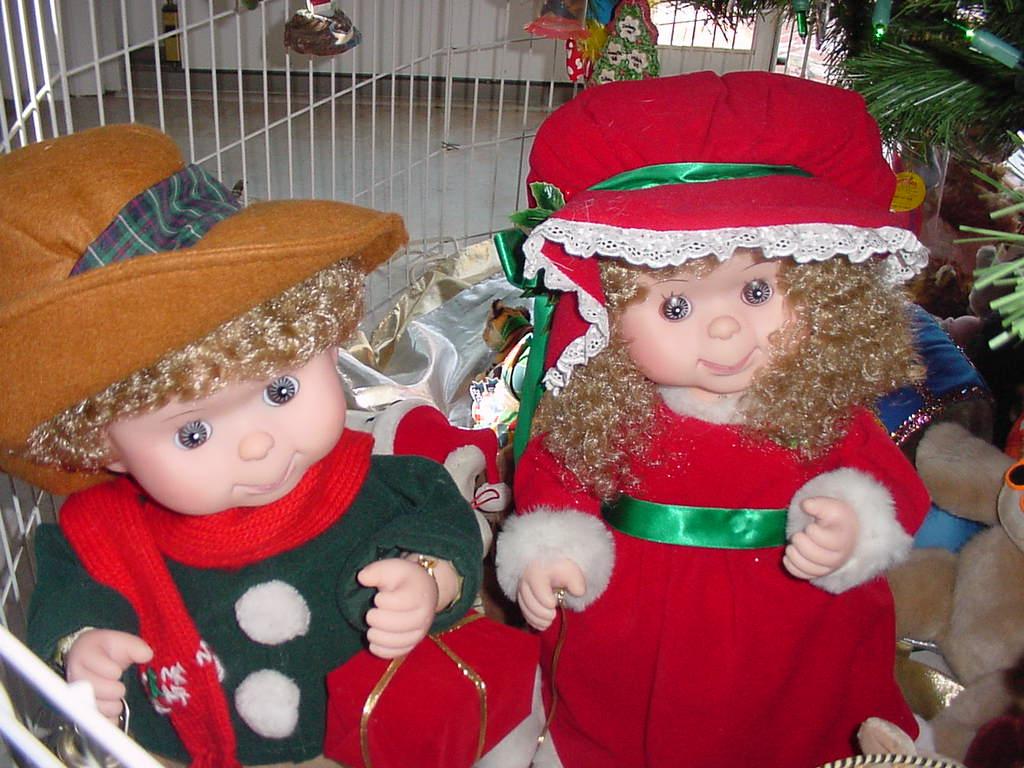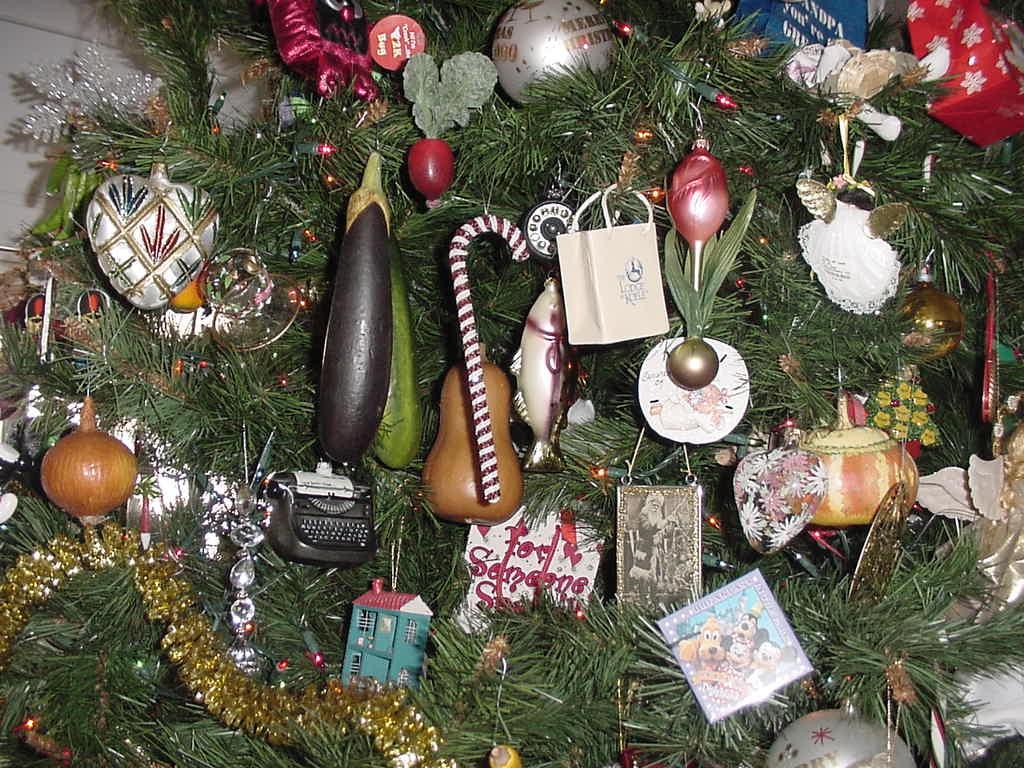 Dave's pickup truck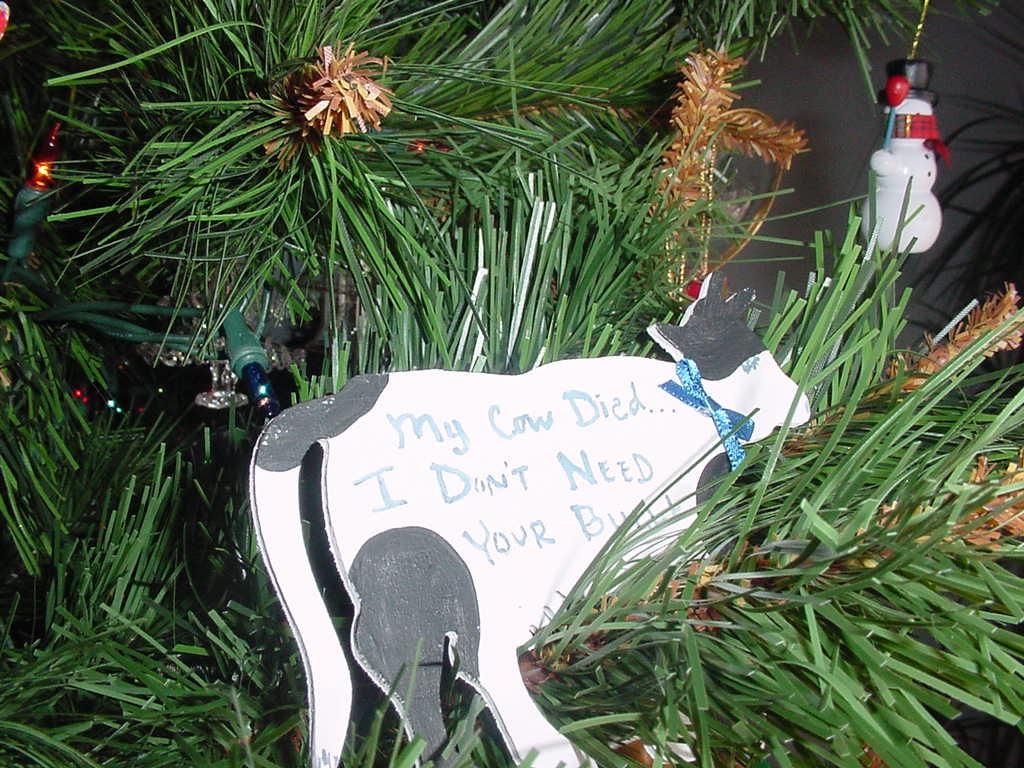 Edith and Kat contribute to the tree

Zachary Lind and Jonathan Liles still have their stars on the tree!
]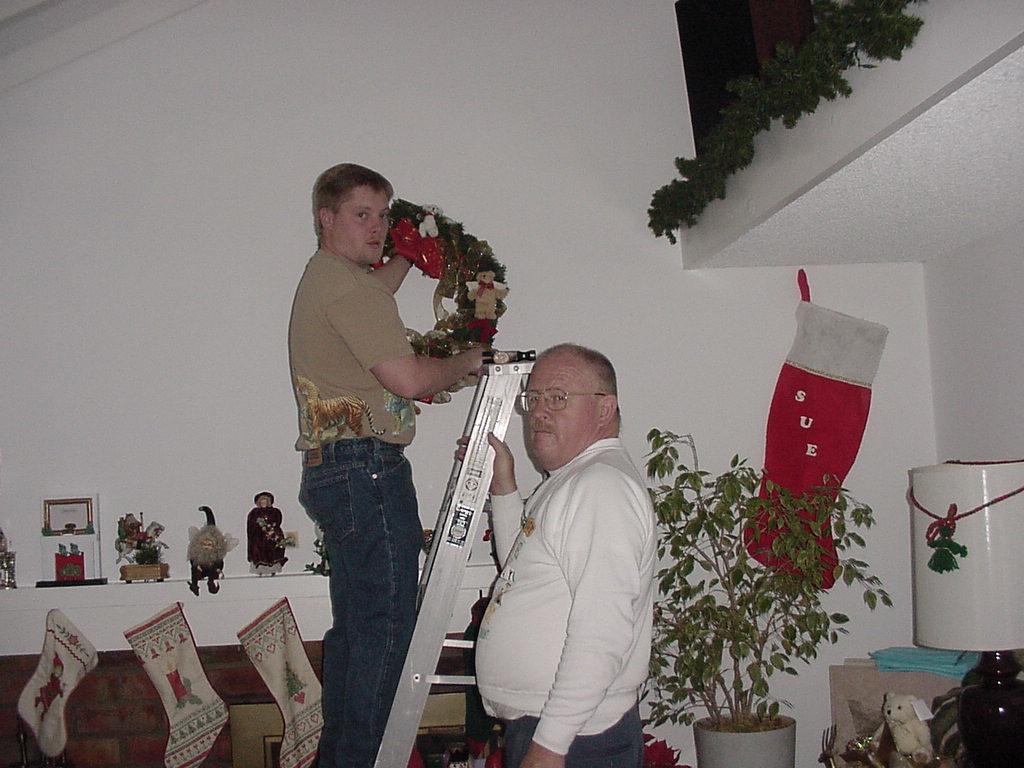 Paul supervises Eddie
The Big Boys Do The Outside Lights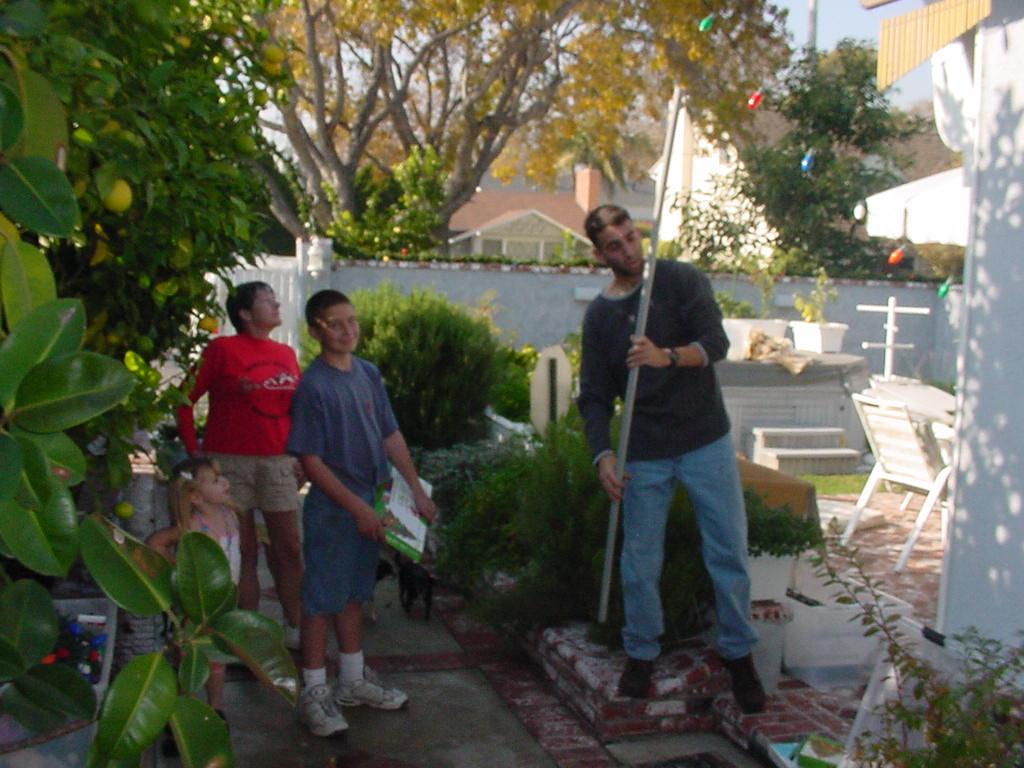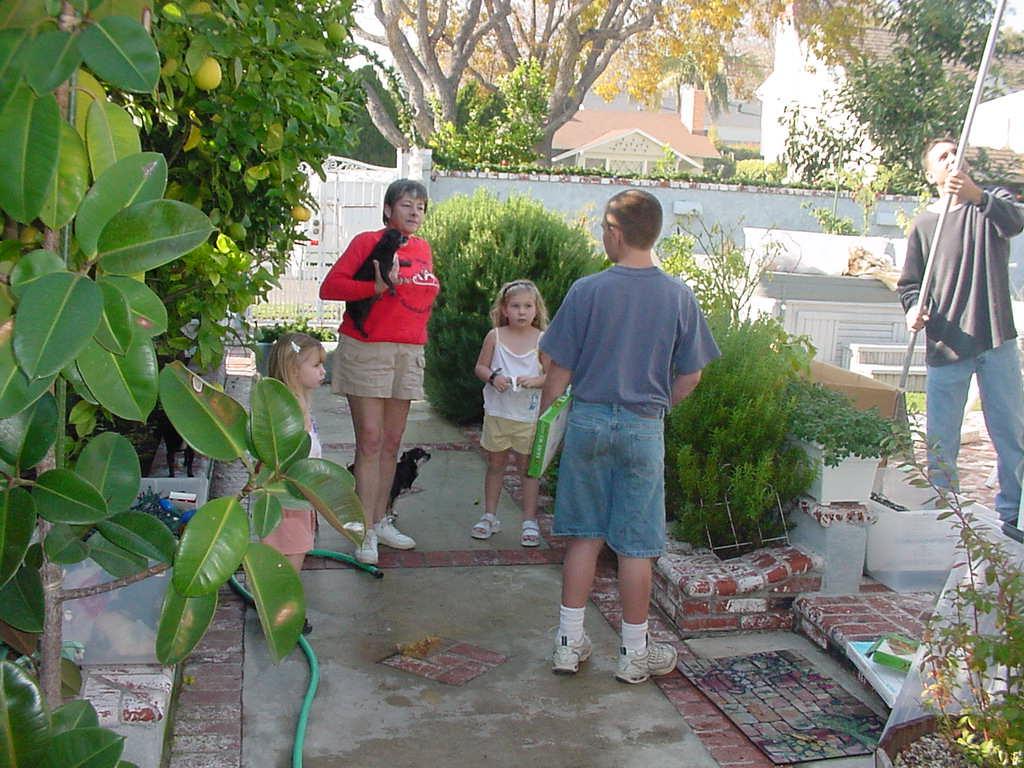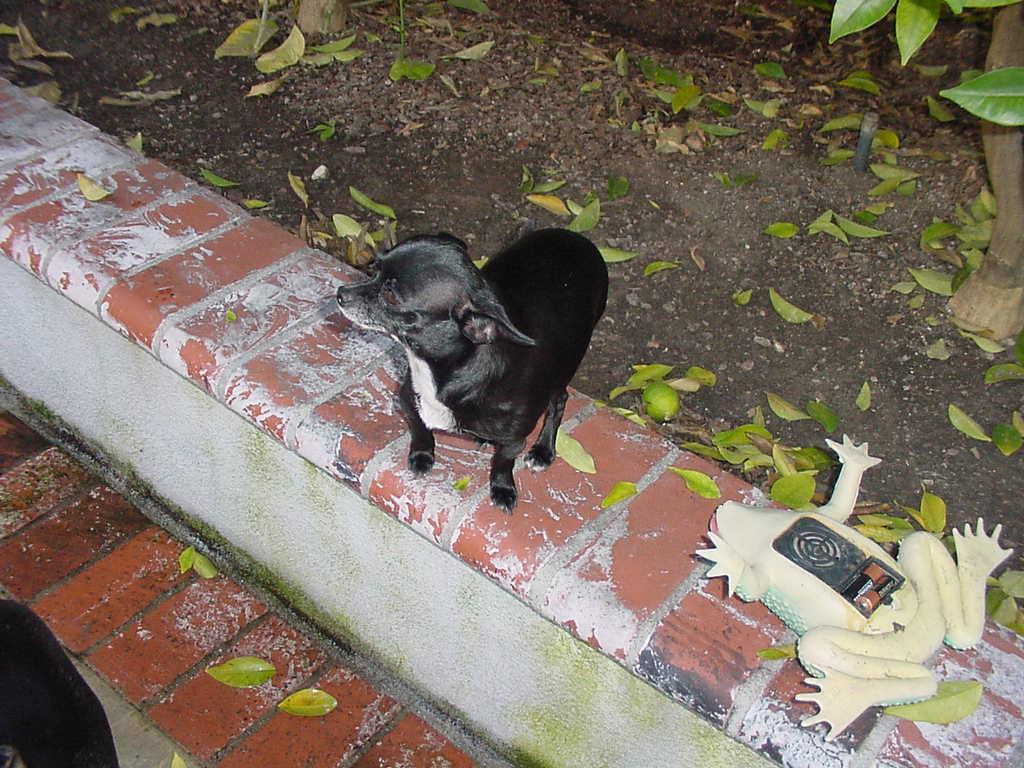 Flower is the garden dog today
Pete reaches while Flower provides detailed instructions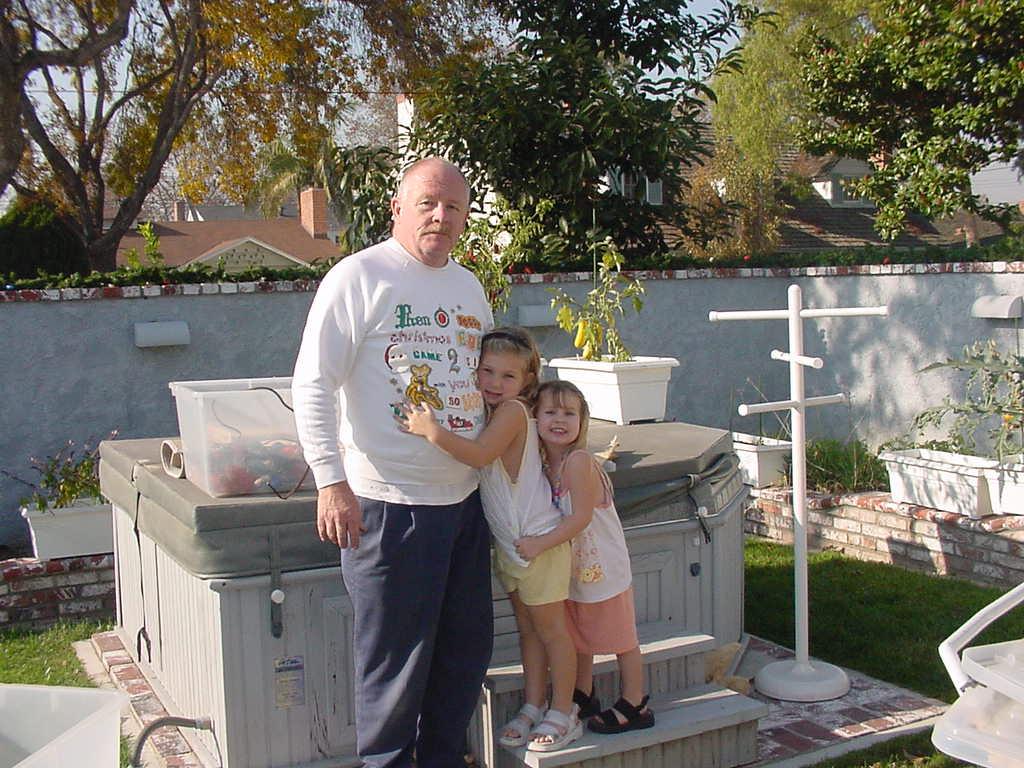 Grandpa and Cassie and JAckie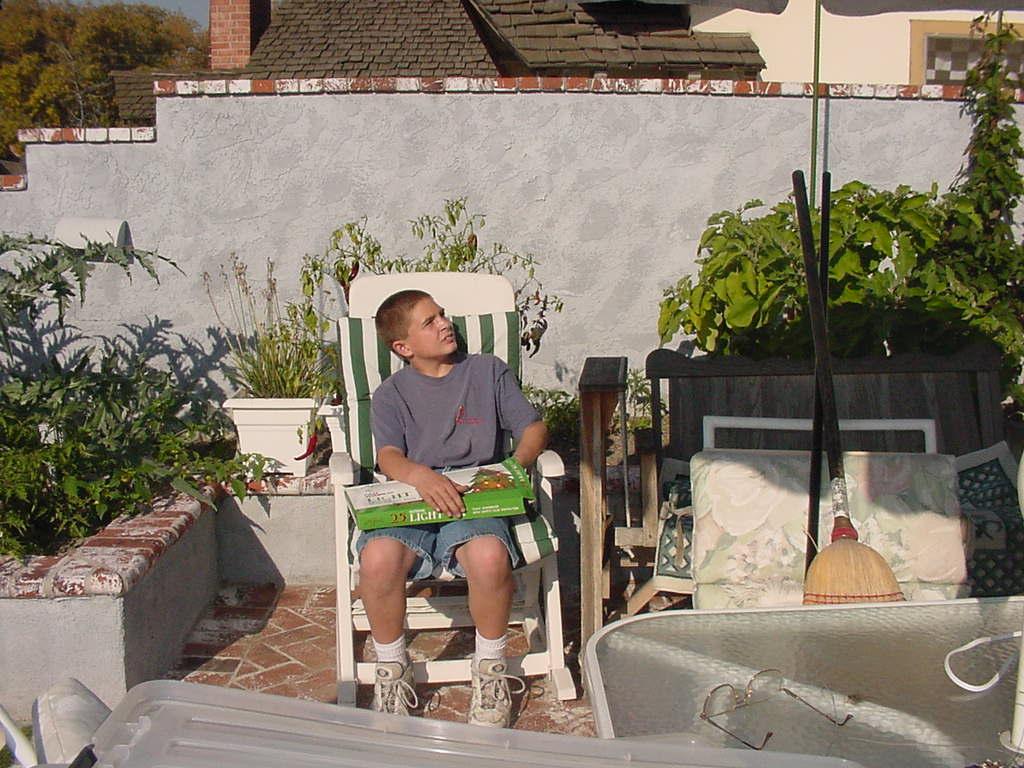 Weasel (Jon)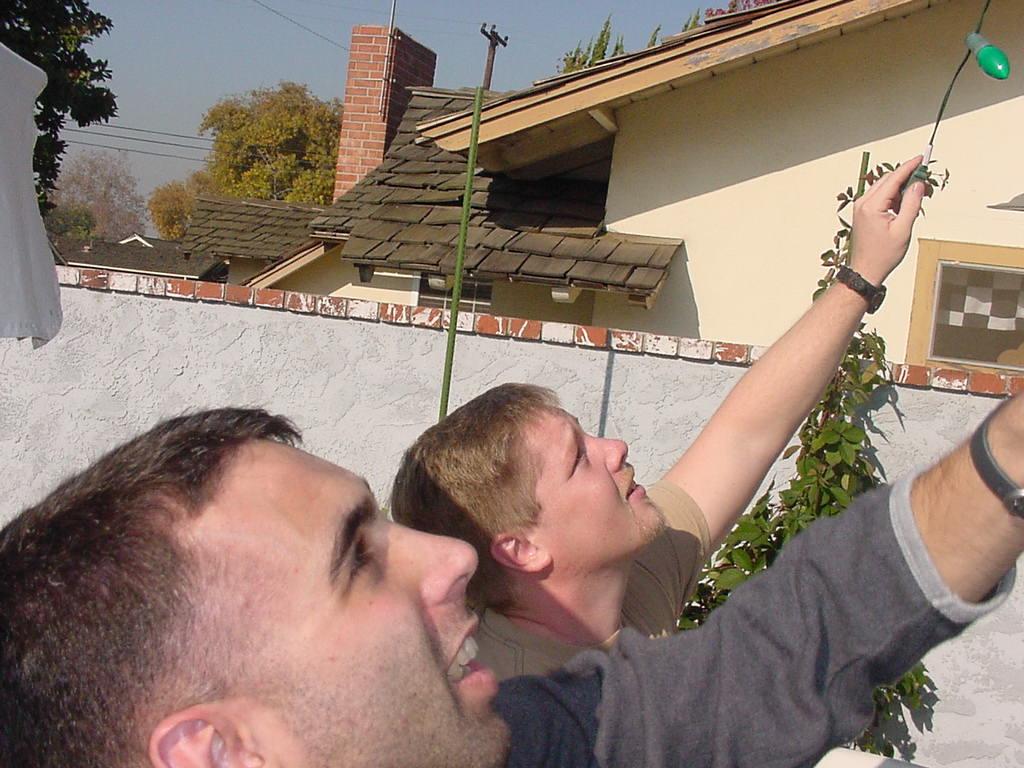 Pete does the difficult work climbing up and down the ladder many times to hand the outside lights. He does a darned good job every year so we are going to keep him coming back.

Just a few more decorations to go!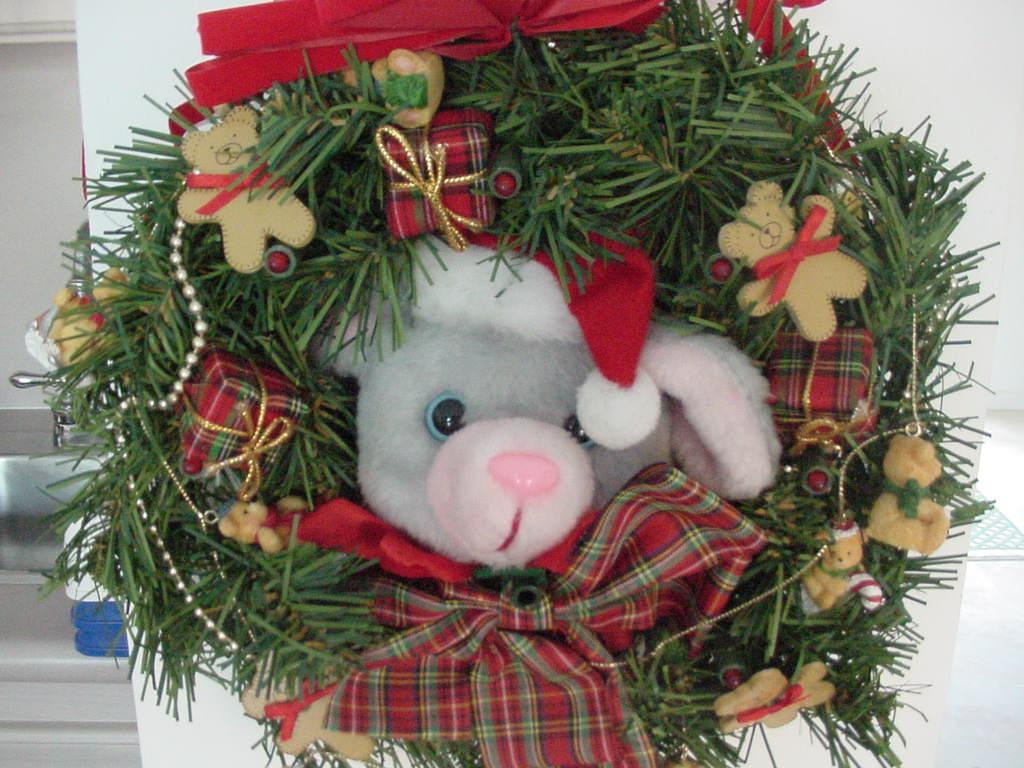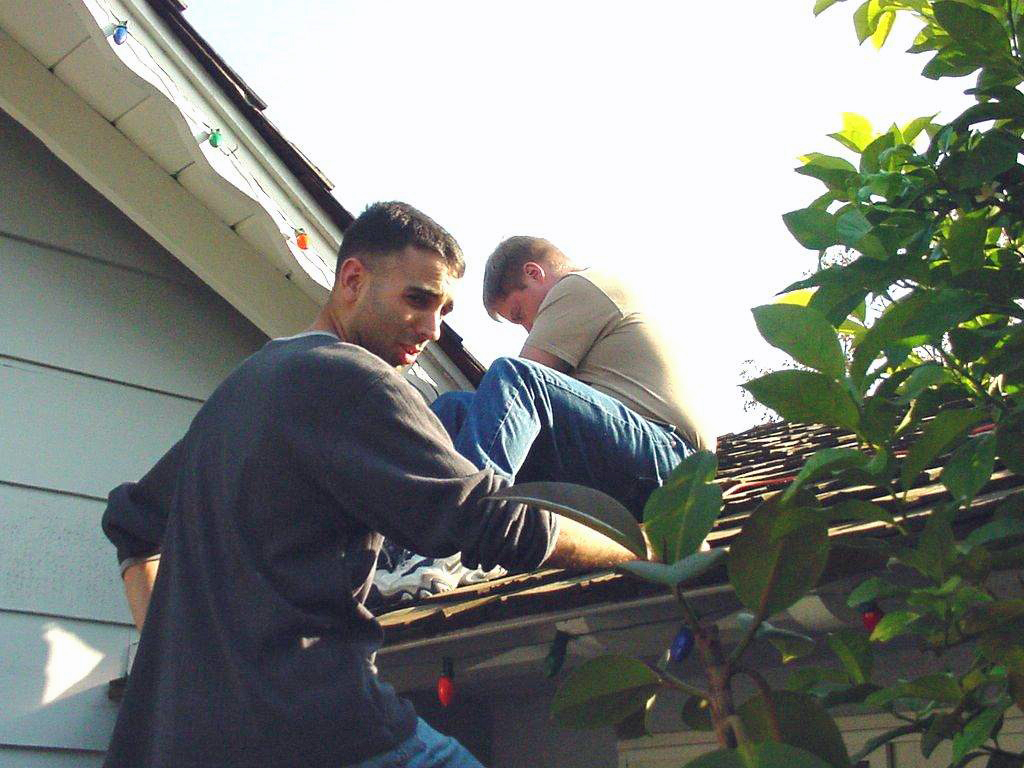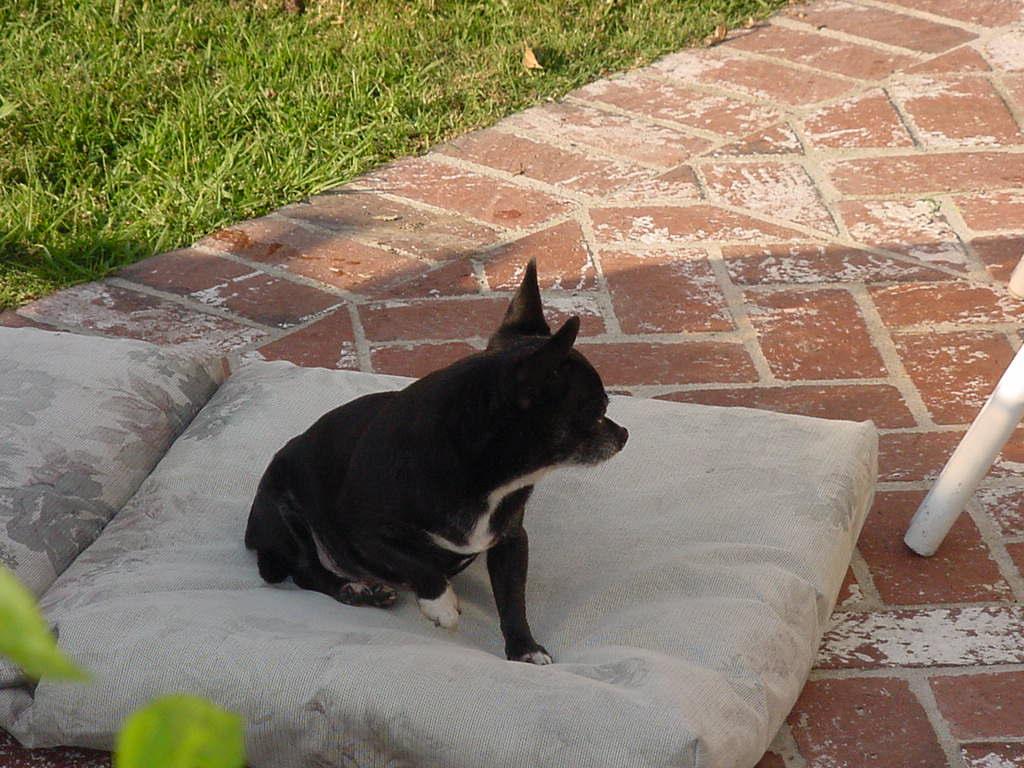 Even Valentine gets in on assisting the boys!
OK... We Declare Decorating Done!