Candlelight Dinner Theater Becomes Magic!
We have been at this play since 1987 and expanded from just Paul & Sue to almost thirty people... Please join the fun

Easy to find... We can do it in the dark

Vicky Kuhn (our dear neighbor) joined us this year

Del and Dave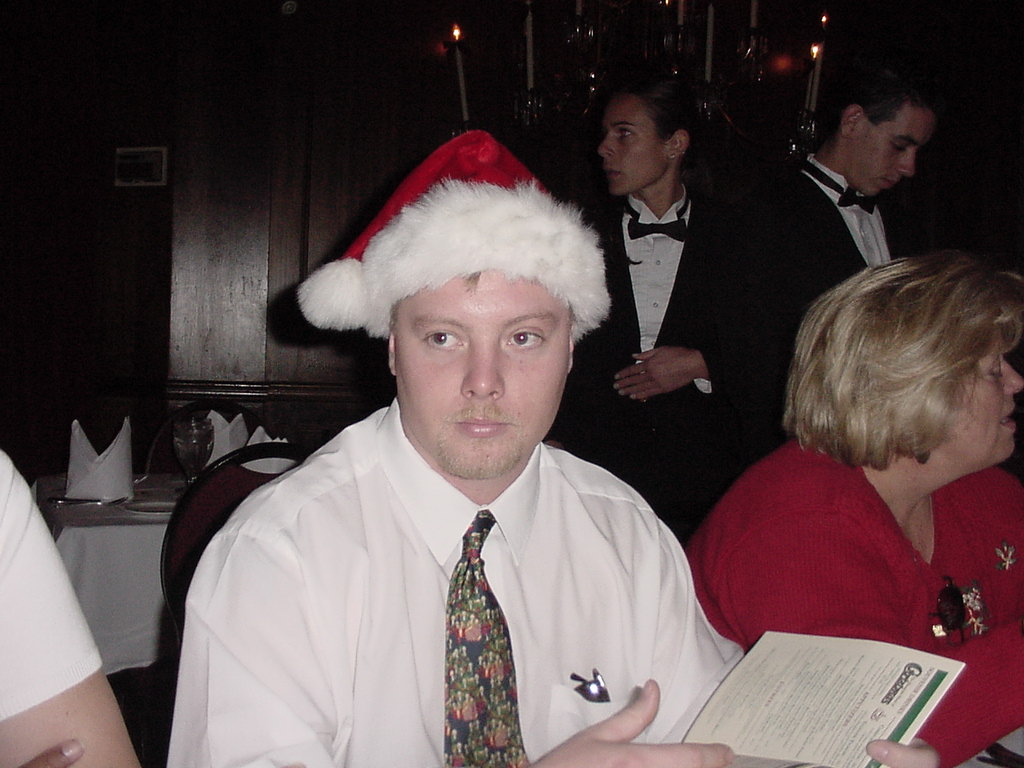 Eddie trying to order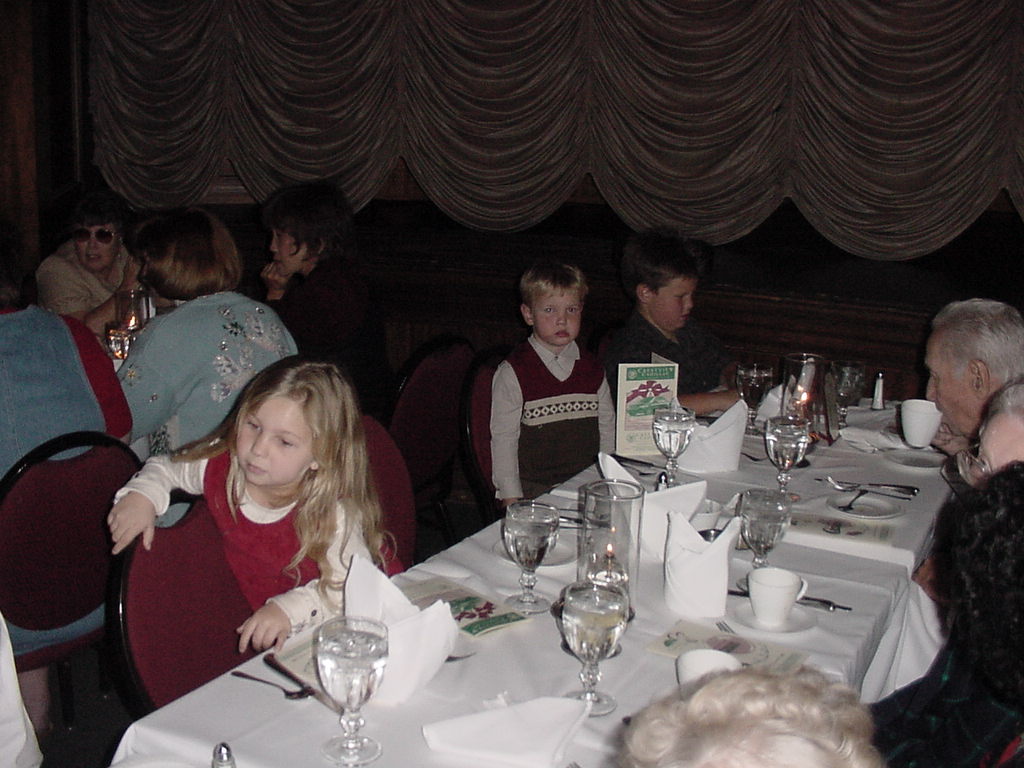 Cassie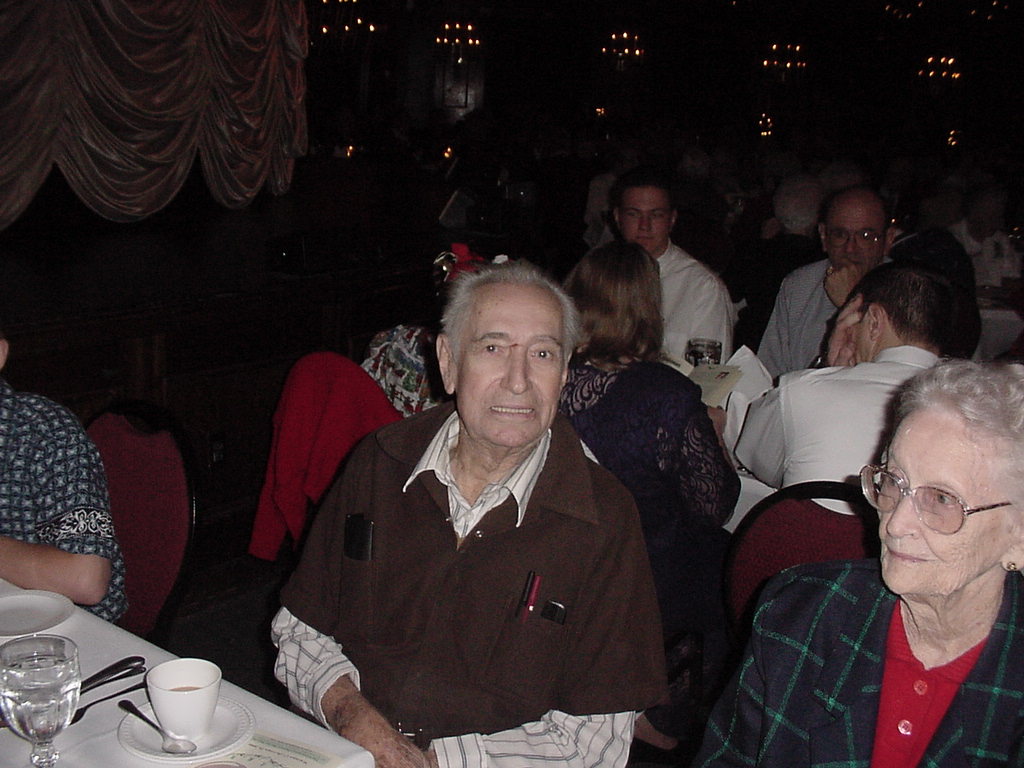 Otis Tucker and Edith Parchman

Edith brought a friend this year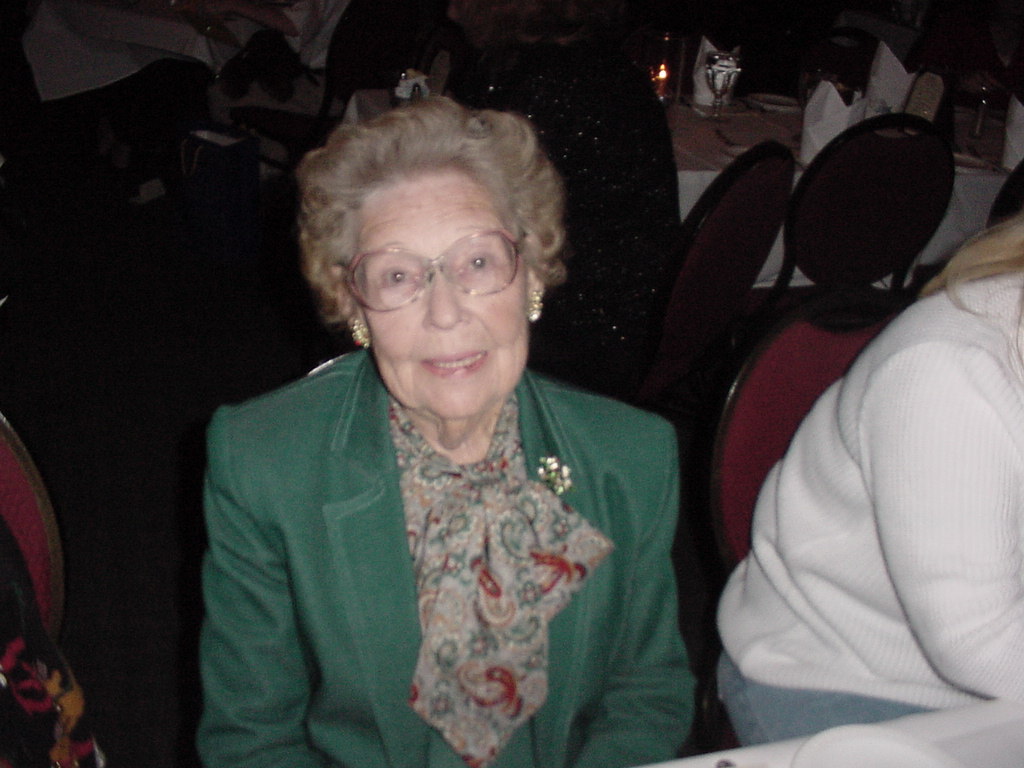 Kat is showing us here tooth!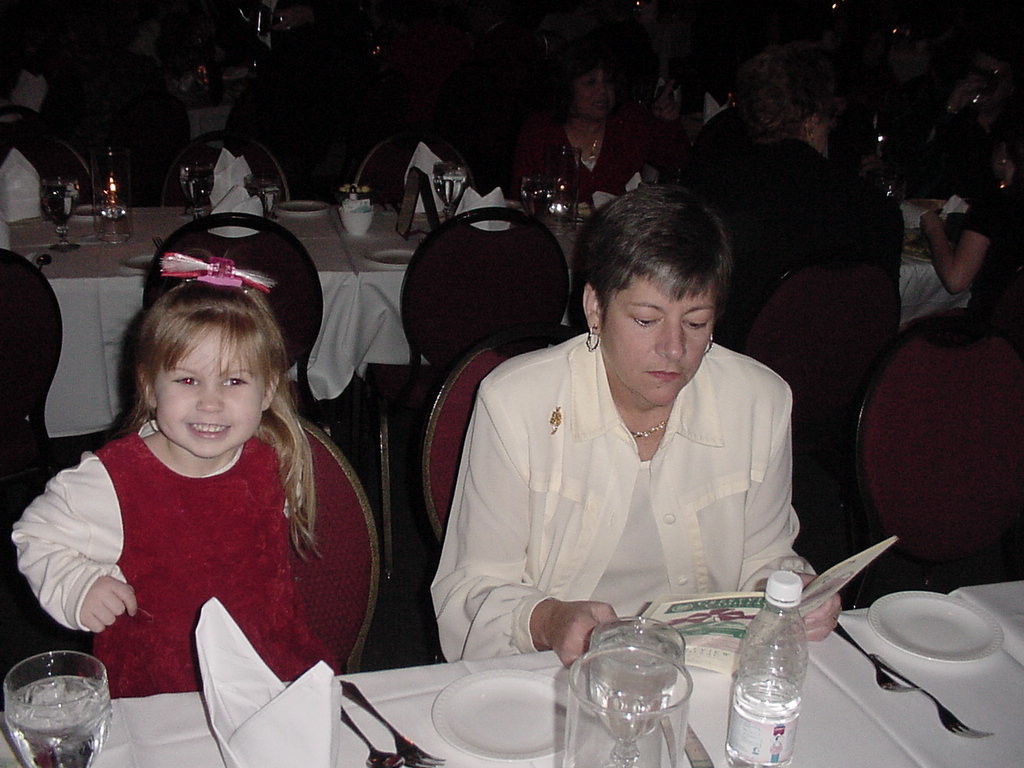 Jackie and Grandma Sue

Colleen and Cassie

We had the entire table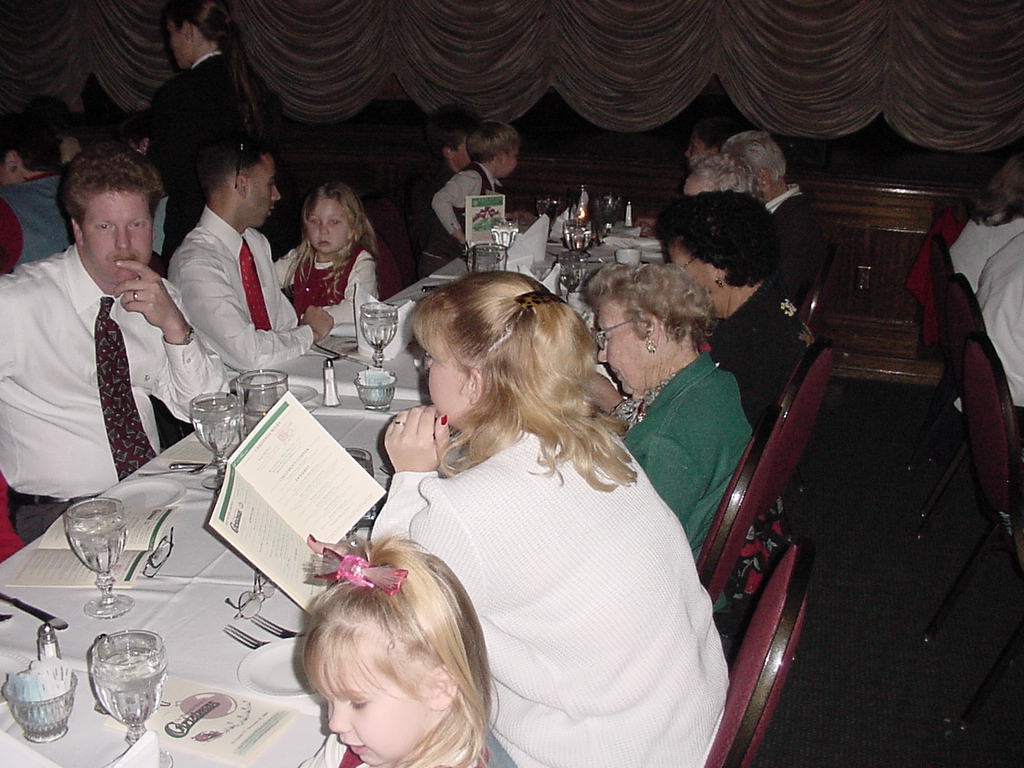 Mitch puzzled, I think not!

The General Manager takes our order....

Eddie, Laurie, and Jeanette

Paul and Sue at Christmas
And The Play Begins

Something is happening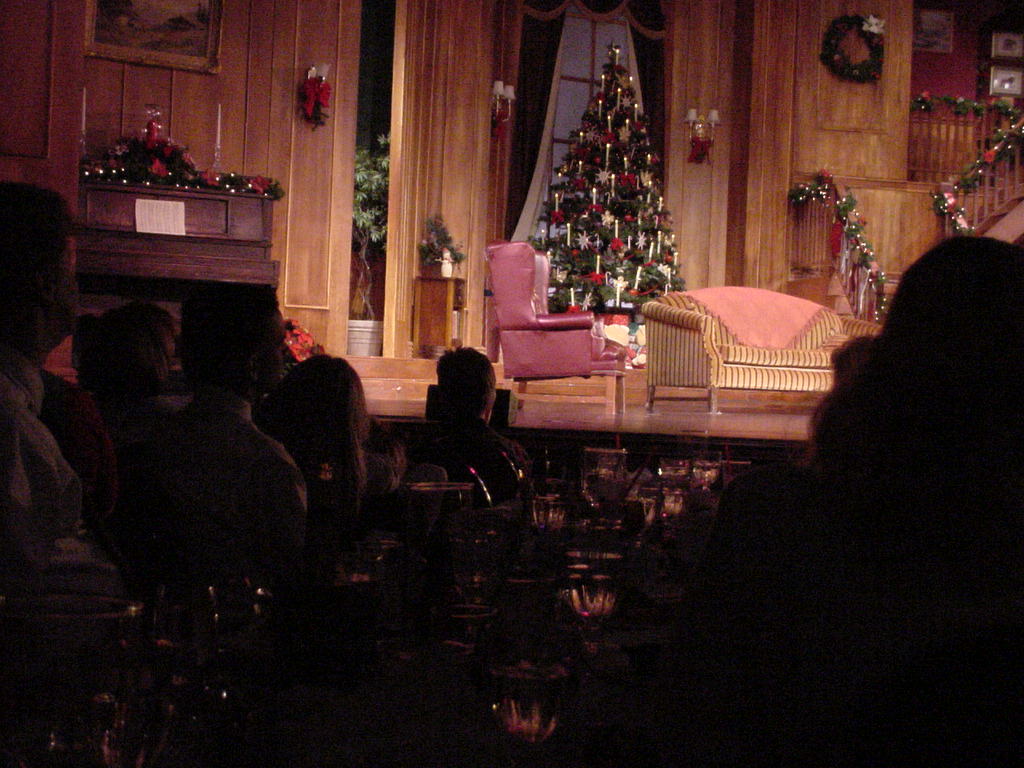 The play is amazing and always a load of fun with an important message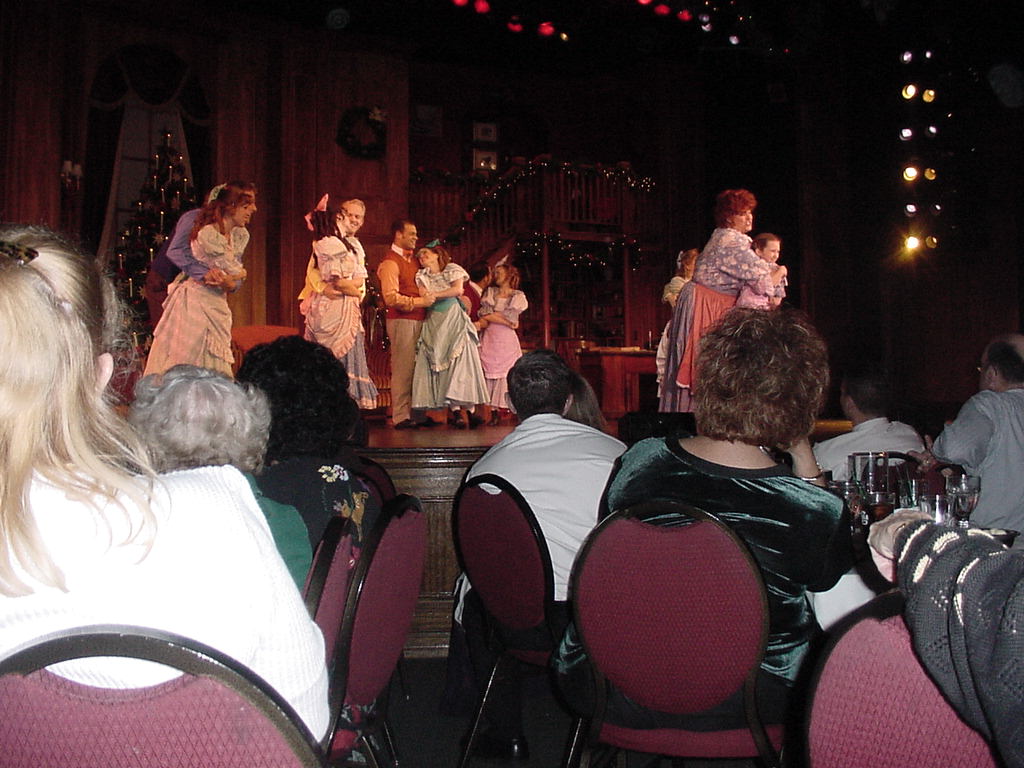 We are up close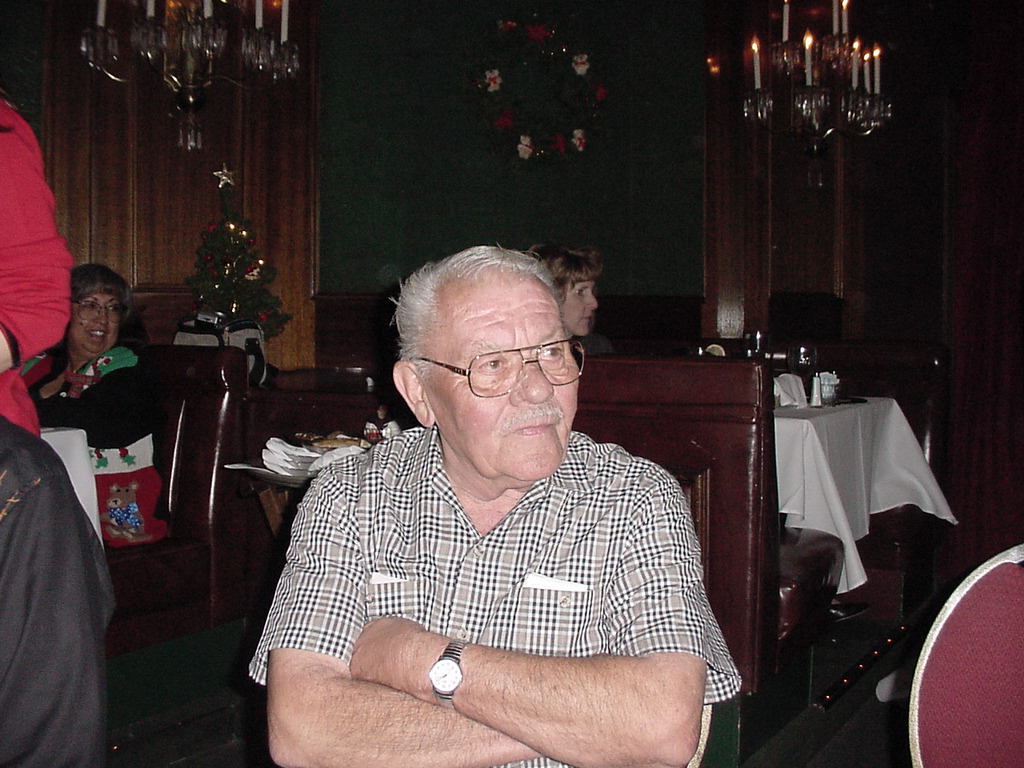 Dave in his best Christmas outfit - Dave McTevia enjoys the activities

Good friends enjoying the dessert


Otis enjoys the half-time dessert and then...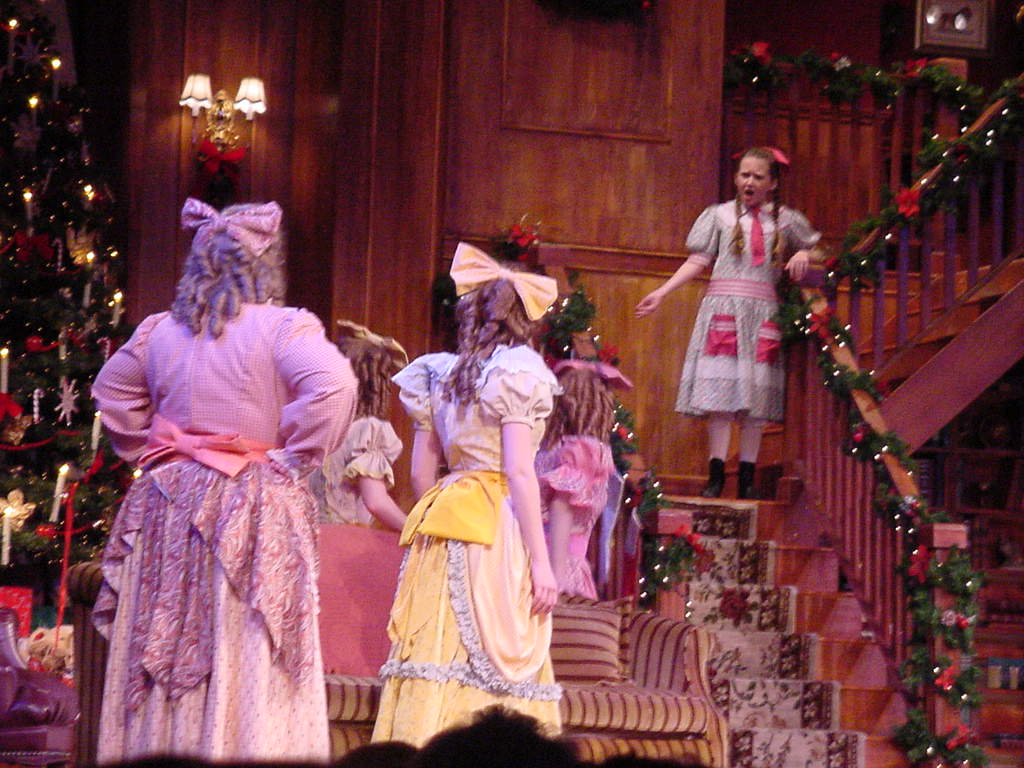 ...the second half begins

Singing up a storm

Finally, Mr and MRs Santa Claus show up to save the world with the aid of the children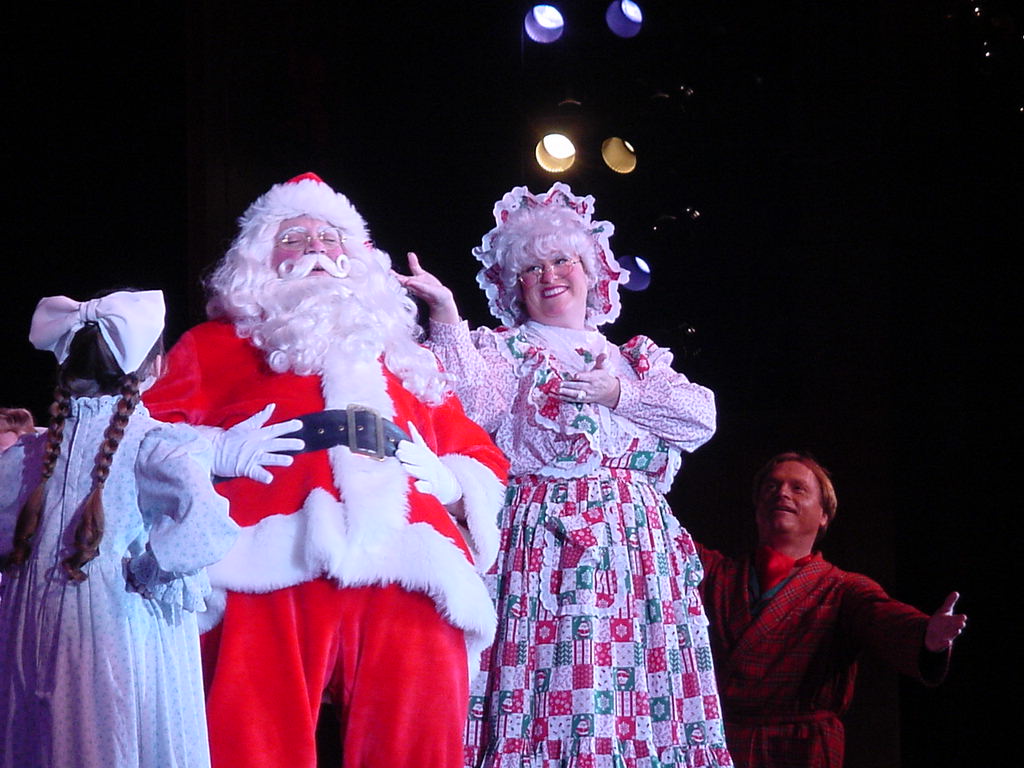 You have not heard a "Ho Ho Ho" until you have heard the Candlelight Ho Ho Ho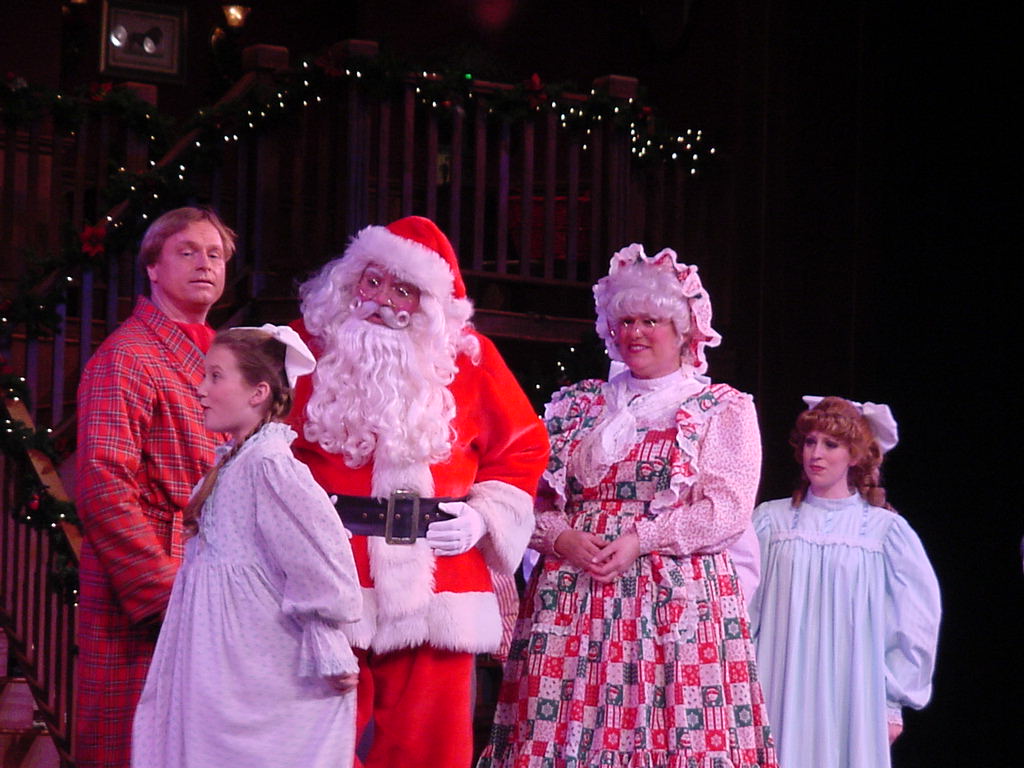 We have to find the kids

Yes... It is our grandson Mr. Nick Duda

We had grandkids up on stage for almost 15 years! Who is this??? It is Nick Duda

Zachary, Cassie and Connor still enjoyed meeting Santa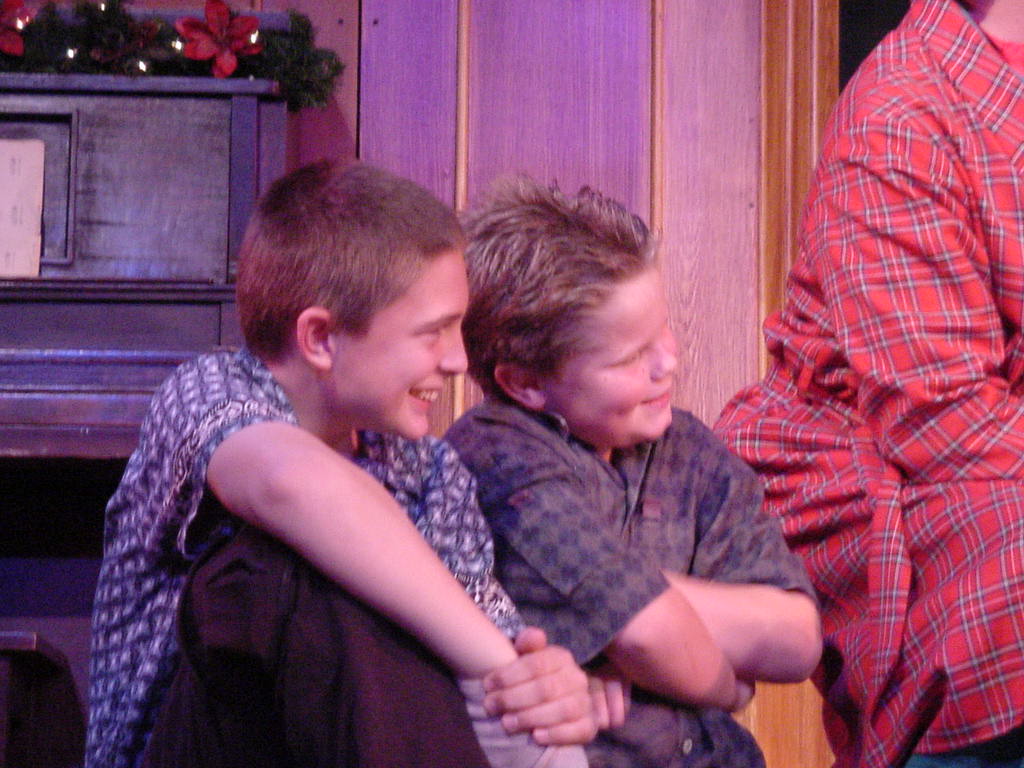 Jonathan and Zachary visiting with Santa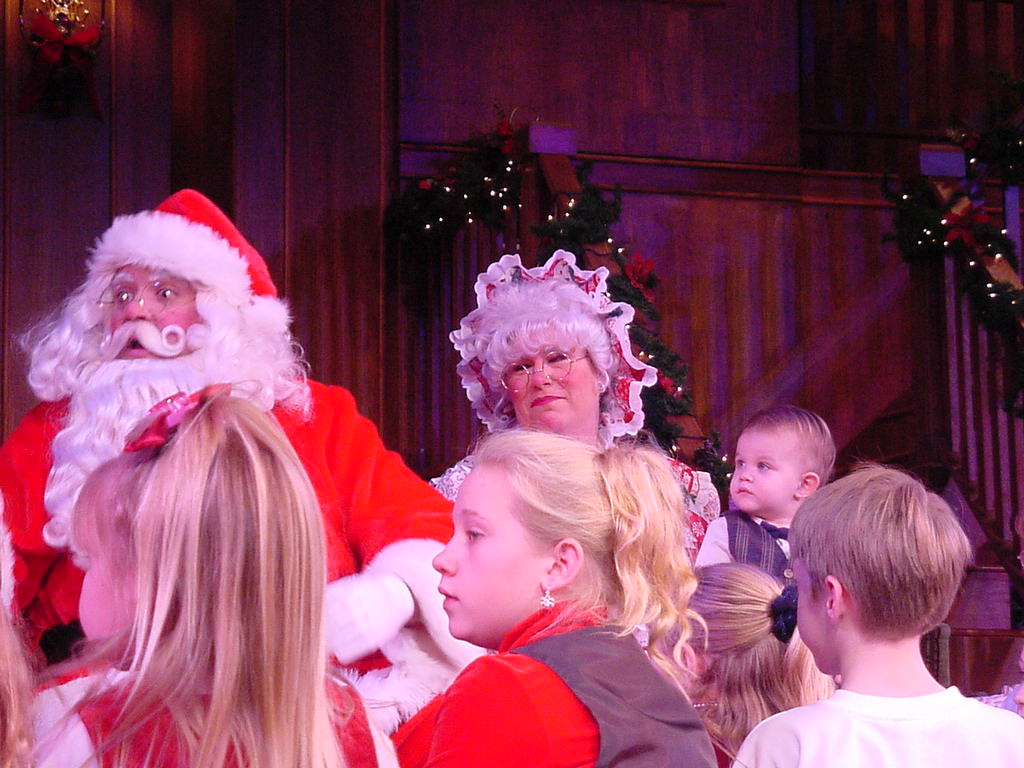 Nick is looking at Saint Nick

All the kids can help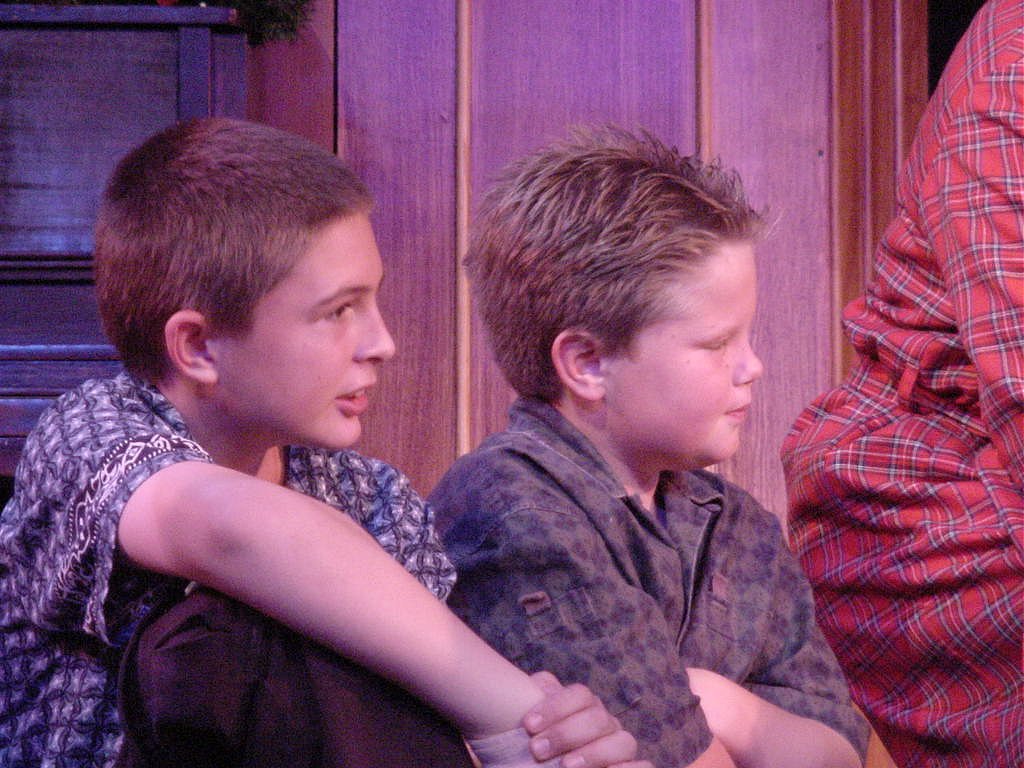 They were delightful little boys enjoying Santa much like Sue and I did 60 years ago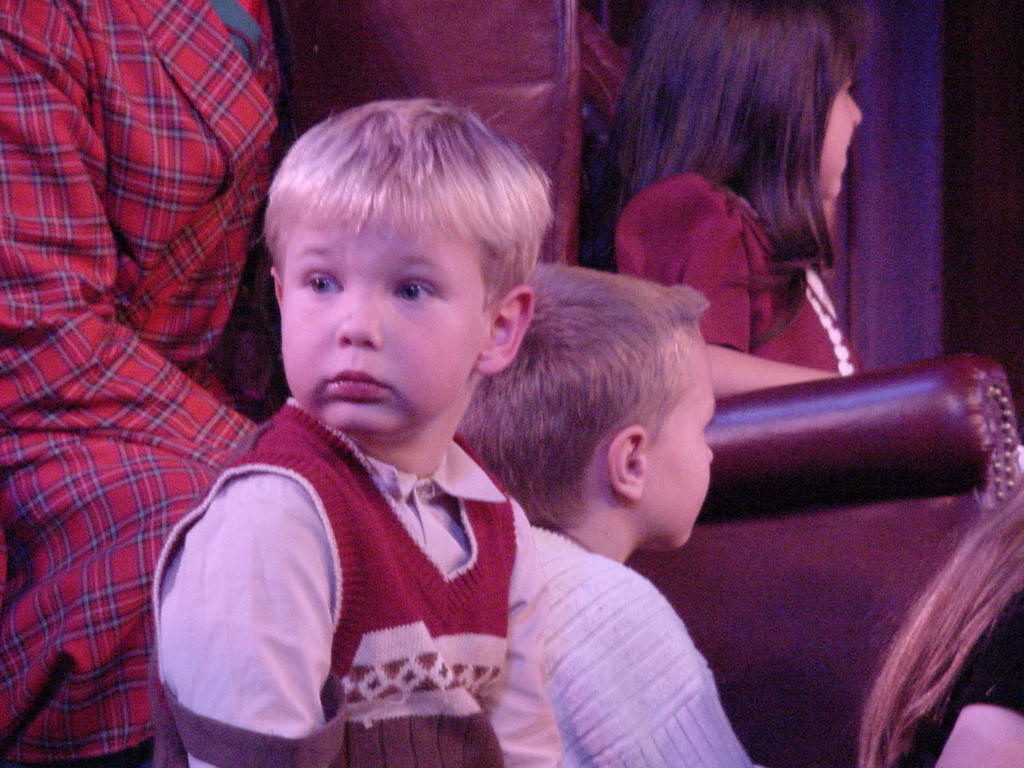 "Santa who??" leave it to Connor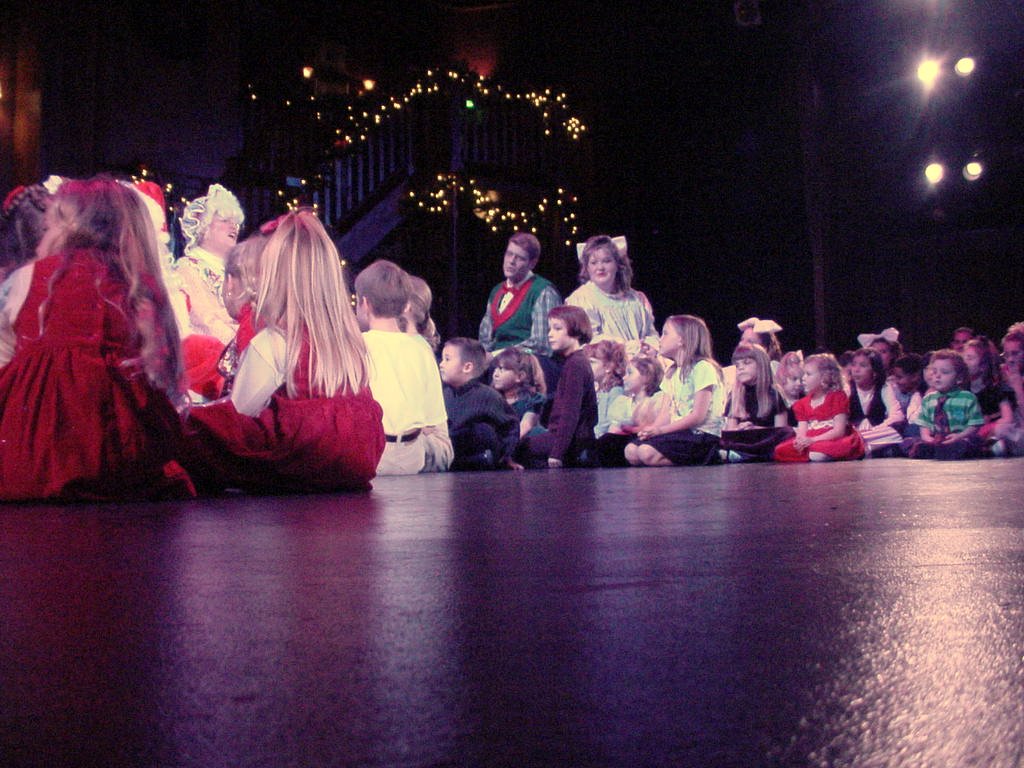 They know a candy cane is in their future
Did You Know? - In its early form, the candy cane began as a simple white stick of sugar for children to eat - there was no "cane" shape or stripes to speak of. While it is uncertain where the first canes originated, it is clear that by the mid-17th century, if not earlier, its use had already become widespread across Europe.
These sticks were made by confectioners who had to pull, cut, twist, and (in later years) bend the sugar sticks by hand, making it a time-intensive process. Candy cane production had to be done locally, since they were easily damaged and vulnerable to moisture. The labour required, and difficulty of storage, combined to make these candies relatively hard to get, although popular.
The Candy Cane was first manufactured in the 1920's when Bob McCormack in Albany, Georgia first started making them as Christmas treat, giving them out to children, family, friends, and co-workers.
Candy Cane production was a labor intensive process, done only by hand, until the candy cane machine was invented in the 1950's by Bob McCormack's brother in-law, Gregory Keller, who was also a Catholic priest.
This machine made it possible to ship candy canes and it made the production of the traditional Christmas treat a lot easier. The candy cane machine transformed Bob's Candies Inc. into the largest producer of candy canes in the world.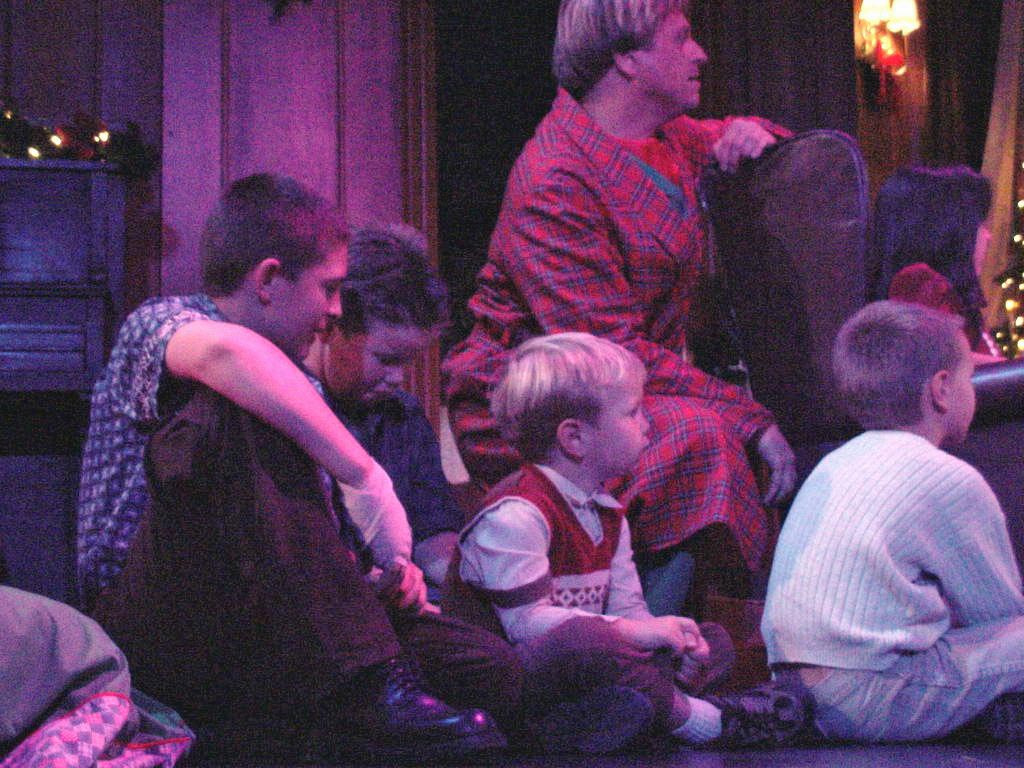 The boys are studying everything

Cassie and Jackie are right in the middle of it all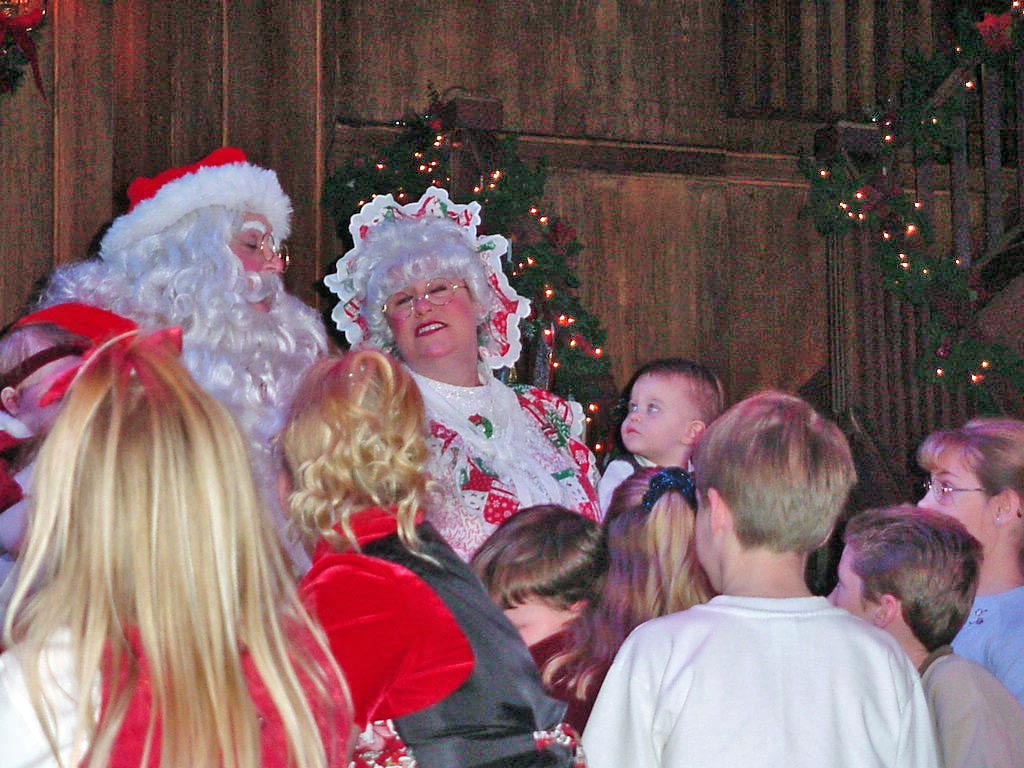 Nick Duda is taking it all in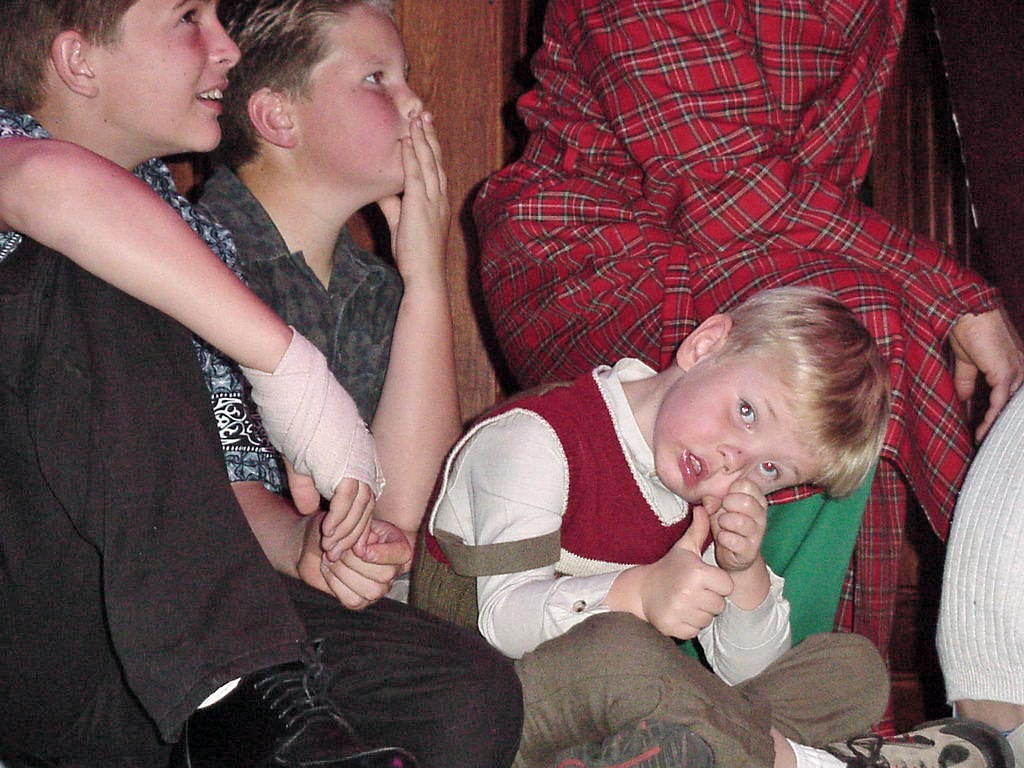 Who is getting tired????

"So Santa... who is on your lap?"

Santa tells the story and everybody listens

OK, the world is saved and lets close the show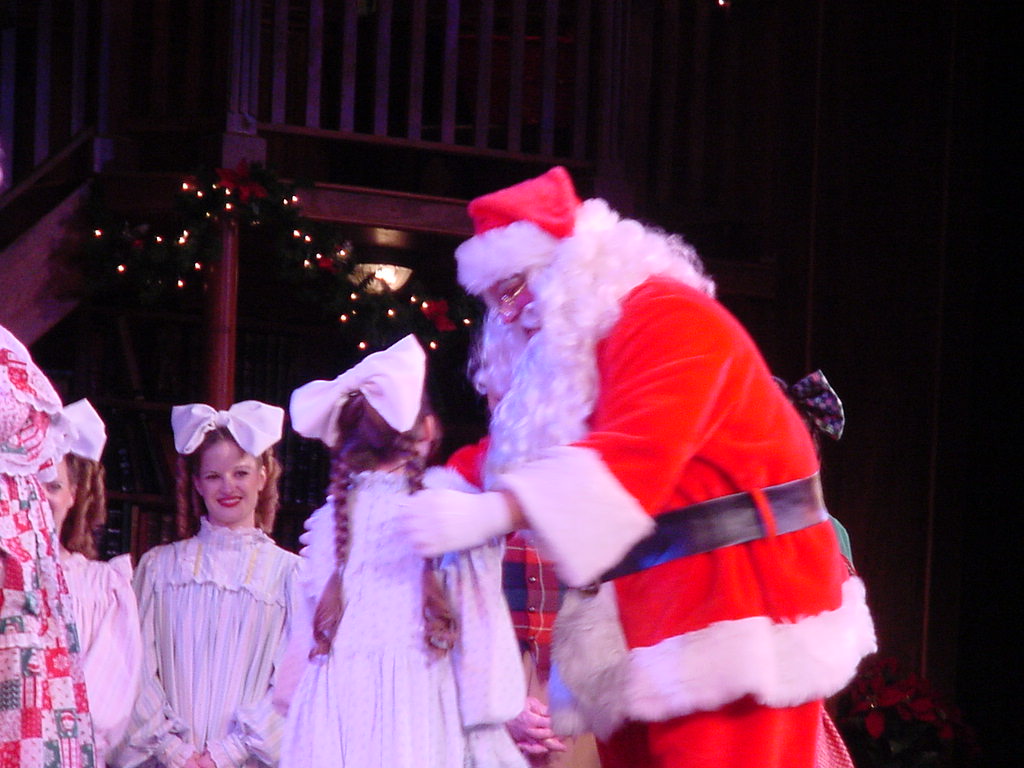 Goodbye Santa until next year