Friendships
I was in the backyard working on my antenna and this "kid" came by and asked what I was doing. He was initially annoying; you klnow, twelve years of age.
I remembered Mom and Dad taught we to act toward others as you would like to have them act toward you. That's hard to do when you are fifteen, in High School, and know it all!
I remember Clint quite well, he was younger than we so it wasn't cool to acknowledge "kids" when you were a teenager. I welcoed Clint into my Ham Shack, had him fire up the equipment and enjoyed his company. Fifty years later he still remember that series of events and emailed a long "thank you" note about the time we spent together.
It made me very very happy!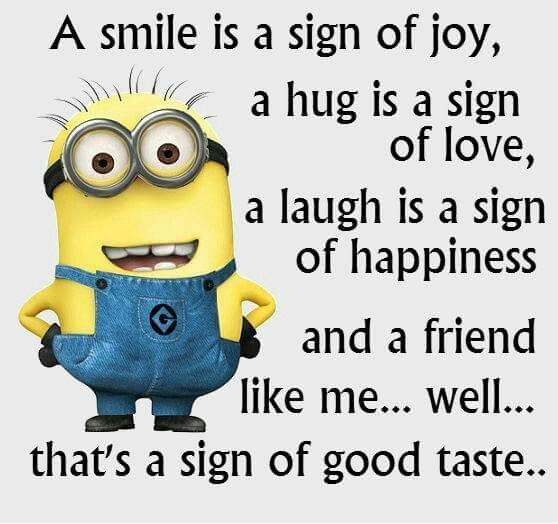 A Voice From The Past
Dear Dave (or Paul):

I only knew you as Dave in 1959. I am a very minor, minor character out of your past. But, I have really enjoyed your web pages....and I am very excited to know that Mr. Brown is still on this side of eternity. Thanks for finding him! I went back to Hamilton High in 1987 to find out about Mr. Brown and they coolly ordered me to leave the office...not very friendly... drugs have changed the attitude of educators. In their eyes I was some kind of possible danger to humanity. All visitors are unwelcome.

Anyway...I wanted to reminisce with you about the famous K6CXI Test Field Day...not held on the real field day. Anyway, do you remember when Hughes Aircraft invited Mr. Brown and the whole K6CXI Hamilton High Ham club to come up to Hughes' Baldwin Hills radio test site shack, overlooking Culver City and West L.A.? You were there running some portable equipment. And you invited me to come along, even though I was only a junior high kid, at the time...but very interested in radio.

Well, anyway, Hughes had said to Mr. Brown..."you know.. you guys are welcome to use the equipment in our building if you like"... Mr. Brown, being the smart man he was and knowing the Hughes equipment would possibly be a lot safer out of our reach, kindly waved-off the generous offer. Anyway, as the day progressed, and we were making all kinds of contacts somebody from Hughes came up and let us see inside the building. To our surprise there was a full Collins S-line, I believe, if my memory serves me correctly. Suddenly everyone kind of wondered if Mr. Brown had made the right decision. But, I know he was wise and that equipment stayed in it's pristine condition, out of our reach.

I often visited your shack and my eyes always fell out of my head in wonder. I was not a ham at that time...but later, because of your influence I became WB6BZV, WBzeroKXU, WB7NPT and finally KD7NK. Just last year I purposely let my Advanced ticket lapse. I too have become too interested in Computers and also...ham radio isn't what it used to be. I enjoyed the days of Heathkit, Globe Scouts , Hammerlund, S-Line and build it yourself. The bands just got too clogged up for my taste with angry people and poor taste. But I was involved for 38 years as a ham. My first receiver was an NC-300...I couldn't afford a 303 like my friend Dave Liles had...but the 300 was good enough.

I do owe you a big "thank you" for being such a hospitable young man and taking an interest in me. You were an unusual teenager even in that better era. Because of you I went on into Ham radio and almost became and electronics engineer, even did a stint at NASA as an engineering student trainee.

By the way...you won't probably remember me...but I was that annoying Herald Express (later the Herald Examiner) news boy who would park his bike outside your shack and sit mesmerized as you worked skip on 20 meter sideband, while my customers wandered through their yards looking under bushes for a paper that had not arrived but was parked at WA6CJC's shack.

After you moved away in 1961, I believe, I went on as the newsboy until 1962...and still remember pedaling my bike by your house and sadly missing all the fun I used to have stopping and watching you.

I remember when you had a Gonset Communicator III , or had borrowed one. You were on 20 with one hand and chewing the rag on W6MYK, the Mount Lee A.M. 2 meter repeater, with the other hand...oh, those were the days!!!

Did you ever get on the Venice bus and ride to downtown L.A. to "J.J. Glass" to look at ARC-5s and all the other World War II surplus radio treasures?? That was one of my favorite activities back when it was safe to go almost anywhere in L.A. on a sunny day. I sure loved walking the isles of J.J. Glass!! Or, if bus fare and time were a bit tighter...I would sneak over to Henry Radio to wander from one radio room to the next. If I was lucky somebody would be making a few contacts using that super 80 foot telephone pole with a tri-bander perched on top. And, if I was really lucky...and nobody was looking I might even become a dumpster diver and surf through the treasure trove of rejected resistors and capacitors in the metal Henry Radio electronic freebie can outside in the back next to the 80 foot telephone pole. Yes, those were the days!! To bad I didn't recognize it at the time!

And, I carried my ARRL General Class questions and answers everywhere I went. When I was bored I could always memorize another answer. Let's see, a triode has a grid, a plate and a cathode, GOT IT!

Then there was the two famous trips to Downtown L.A. to the scary F.C.C. office for the big test. Oh, I was downcast that first time when I flubbed the code. But, 30 days later, VICTORY!!!! At 15 years of age I walked out with my General Class license and no money for a rig...but at least I could call CQ in the shower and drive folks at home mad!

Clint Stetson (former KD7NK )

About The Note
This is a note from a friend... a friend of 50+ years ago... a friend who describes himself a "minor character out of your past"... yet he is NOT minor, but someone who I perhaps influenced... someone who took an interest in something I was doing and modified his direction in life because of me... Wow! What a feeling! Thanks Clint for such a wonderful note from our past! Makes being a those days a "nerd" worth while!
Oh... My Dad was Paul and therefore I was known by my middle name, David (Dave) by my friends and family!
Field Day Test
Field Day is an annual amateur radio exercise sponsored by the American Radio Relay League which encourages emergency communications preparedness. It typically is the largest single emergency preparedness exercise in the country with over 30,000 ham radio operators participating each year.

Since the first Field Day in 1933, Amateur radio operators throughout the United States have practiced the rapid deployment of radio communications equipment in environments ranging from operations under tents in remote areas to operations inside Emergency Operations Centers (EOCs). Operations using emergency and alternative power sources are highly encouraged, since electricity and other public infrastructures are often among the first to fail during a natural disaster or severe weather.

To determine the effectiveness of the exercise and each participant's operations, there is an integrated contesting component and many clubs also engage in associated fun activities of camping out and having cookouts for the participants. Operations are typically for a continuous 24 hours requiring the scheduling of relief operators to keep the stations going through the night. Additional contest points are awarded for such things as experimenting with unusual modes, making contacts through space satellites and involving youth in the activity.

In the Western Hemisphere the ARRL Field Day is held annually the fourth full weekend in June (June 23-24 in 2007). The IARU Region 1 sponsors an Amateur Radio Field Day for Europe , and other national Amateur Radio societies sponsor them in other countries.

Remember those "RF burns"?