Consider These Thoughts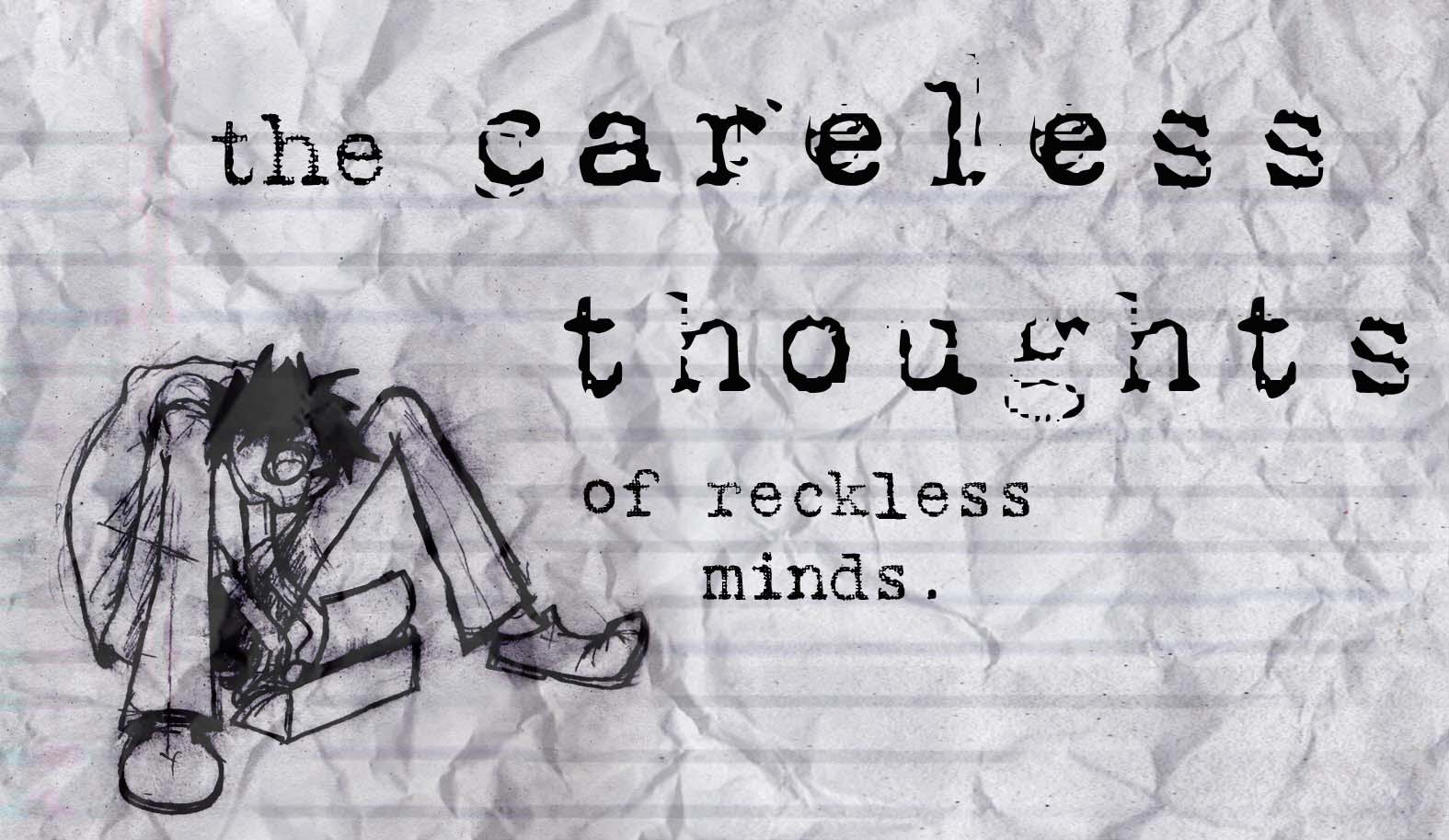 Jim Baker and Jimmy Swaggert have written an impressive new book. It's called ........ 'Ministers Do More Than Lay People'

Transvestite: A guy who likes to eat, drink and be Mary.

The difference between the Pope and your boss, the Pope only expects you to kiss his ring.

My mind works like lightning, One brilliant flash and it is gone.

The only time the world beats a path to your door is if you're in the bathroom.

I hate sex in the movies. Tried it once. The seat folded up, the drink spilled and that ice, well, it really chilled the mood.

It used to be only death and taxes. Now, of course, there's shipping and handling, too.

A husband is someone who, after taking the trash out, gives the impression that he just cleaned the whole house.

My next house will have no kitchen - just vending machines and a large trash can.

A blonde said, 'I was worried that my mechanic might try to rip me off. I was relieved when he told me all I needed was turn signal fluid.'

Definition of a teenager? God's punishment...for enjoying sex.

As you slide down the banister of life, may the splinters never point the wrong way.
And More...
Q: Where can men over the age of 60 find younger, sexy women who are interested in them?
A: Try a bookstore under fiction.

Q: What can a man do while his wife is going through menopause?
A: Keep busy. If you're handy with tools, you can finish the basement. When you are done you will have a place to live.

Q: Someone has told me that menopause is mentioned in the Bible. Is that true?
A: Yes. Matthew 14:92: 'And Mary rode Joseph's ass all the way to Egypt ...'

Q: How can you increase the heart rate of your 60+ year old husband?
A: Tell him you're pregnant.

Q: How can you avoid that terrible curse of the elderly wrinkles?
A: Take off your glasses.

Q: Seriously! What can I do for these crow's feet and all those wrinkles on my face?
A: Go braless. It will usually pull them out.

Q: Why should 60+ year old people use valet parking?
A: Valets don't forget where they park your car.

Q: Is it common for 60+ year olds to have problems with short term memory storage?
A: Storing memory is not a problem, retrieving it is a problem.

Q: As people age, do they sleep more soundly?
A: Yes, but usually in the afternoon.

Q: Where should 60+ year olds look for eye glasses?
A: On their foreheads.

Q: What is the most common remark made by 60+ year olds when they enter antique stores?
A: 'Gosh, I remember these.
And...
Old Age, I decided, is a gift
I am now, probably for the first time in my life, the person I have always wanted to be. Oh, not my body! I sometimes despair over my body, the wrinkles, the baggy eyes, and the sagging butt. And often I am taken aback by that old person that lives in my mirror (who looks like my father!), but I don't agonize over those things for long.
I would never trade my amazing friends, my wonderful life, my loving family for less gray hair or a flatter belly. As I've aged, I've become more kind to myself, and less critical of myself. I've become my own friend.
I don't chide myself for eating that extra cookie, or for not making my bed, or for buying that silly cement gecko that I didn't need, but looks so avante garde on my patio. I am entitled to a treat, to be messy, to be extravagant.
I have seen too many dear friends leave this world too soon; before they understood the great freedom that comes with aging.
Whose business is it if I choose to read or play on the computer until 4 AM and sleep until noon?
I will dance with myself to those wonderful tunes of the 50 & 60's, and if I, at the same time, wish to weep over a lost love .. I will.
I will walk the beach in a swim suit that is stretched over a bulging body, and will dive into the waves with abandon if I choose to, despite the pitying glances from the jet set
They, too, will get old.
I know I am sometimes forgetful. But there again, some of life is just as well forgotten. And I eventually remember the important things.
Sure, over the years my heart has been broken. How can your heart not break when you lose a loved one, or when a child suffers, or even when somebody's beloved pet gets hit by a car? But broken hearts are what give us strength and understanding and compassion. A heart never broken is pristine and sterile and will never know the joy of being imperfect.
I am so blessed to have lived long enough to have my hair turning gray, and to have my youthful laughs be forever etched into deep grooves on my face. So many have never laughed, and so many have died before their hair could turn silver.
As you get older, it is easier to be positive. You care less about what other people think. I don't question myself anymore. I've even earned the right to be wrong.
So, to answer your question, I like being old. It has set me free. I like the person I have become. I am not going to live forever, but while I am still here, I will not waste time lamenting what could have been, or worry about what will be. And I shall eat dessert every single day. (If I feel like it)

MAY OUR FRIENDSHIP NEVER COME APART ESPECIALLY WHEN IT'S STRAIGHT FROM THE HEART!
MAY YOU ALWAYS HAVE A RAINBOW OF SMILES ON YOUR FACE AND IN ;YOUR HEART FOREVER AND EVER!
May God Bless ...