Visiting The South Coast Botanic Garden June 3rd 2015
No golf today so we decided it was time to do lunch at Trump and then walk the gardens of South Coast Botanic Gardens, before going to the Starlighters Board Meeting later on in the evening.
A Visit To "The Donald"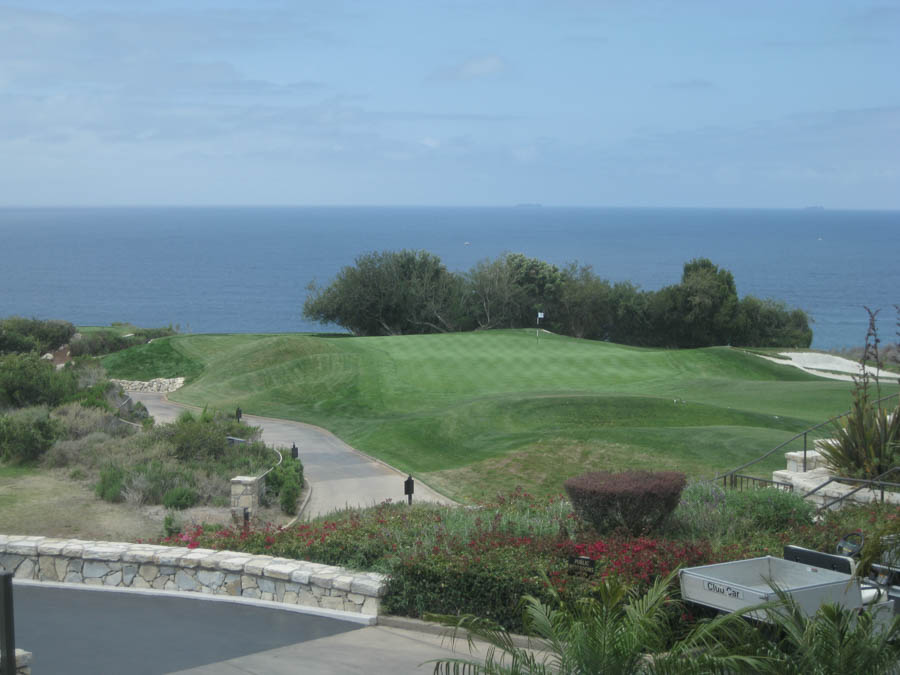 Beautiful day on the ocean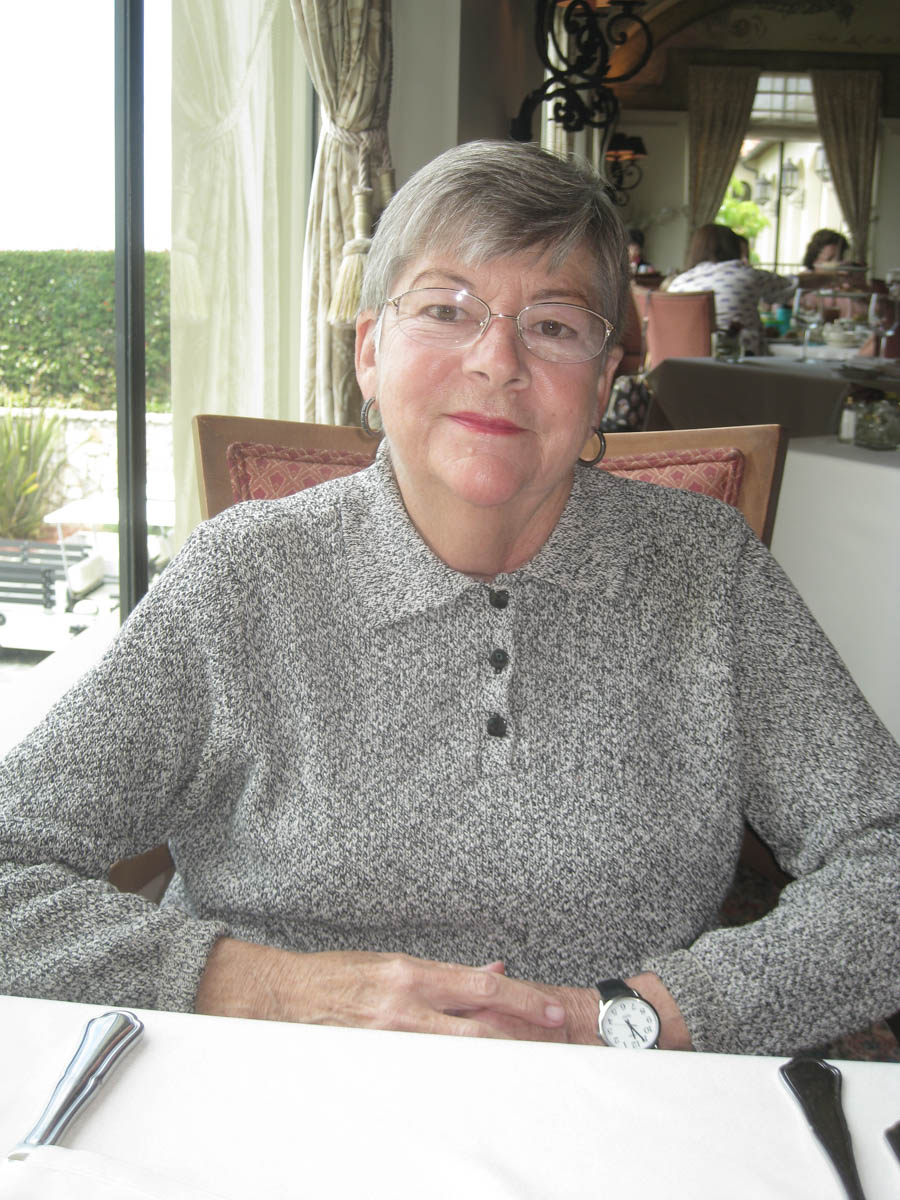 Three minutes until noon.... Perfect time for lunch!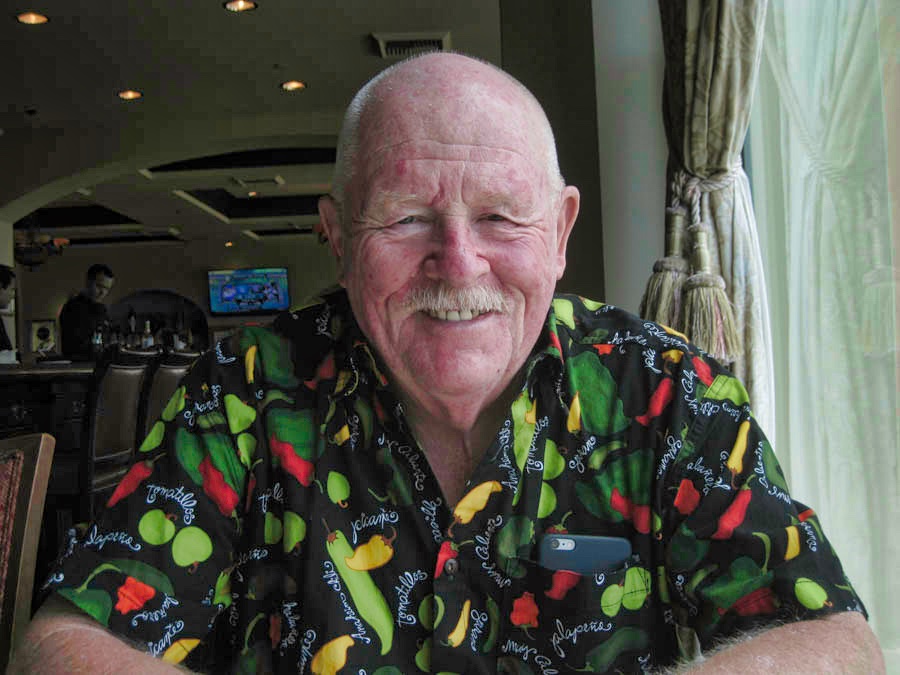 Paul brought his "garden shirt"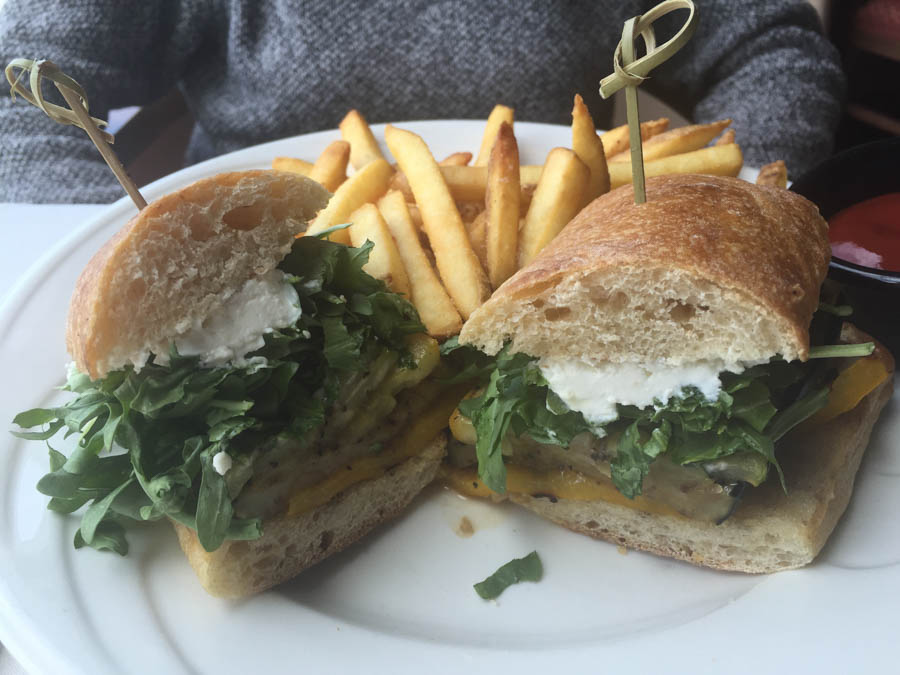 The veggie sandwich was simply outstanding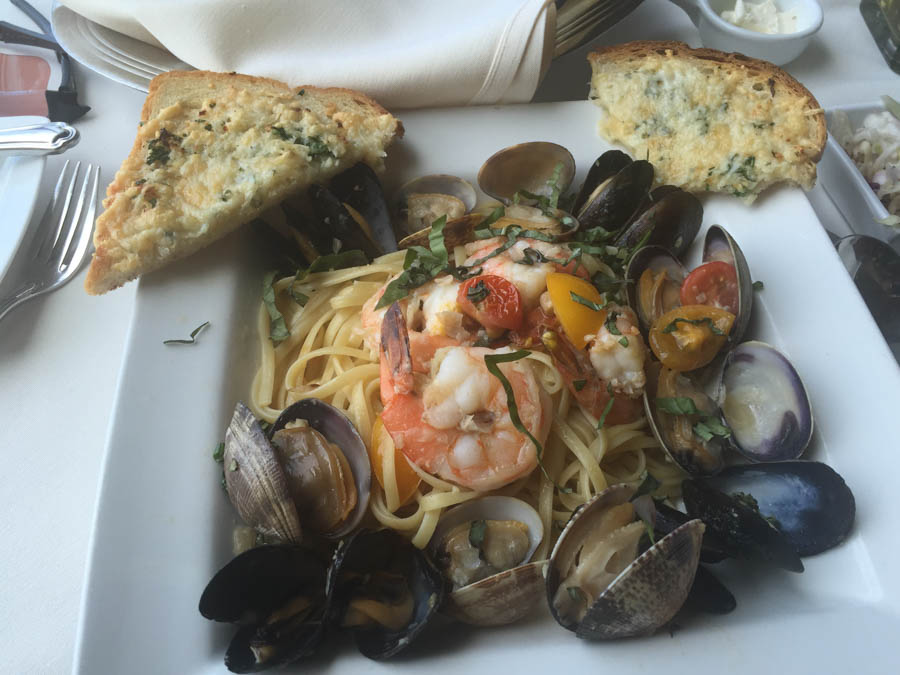 Paul opted for the fisherman's special!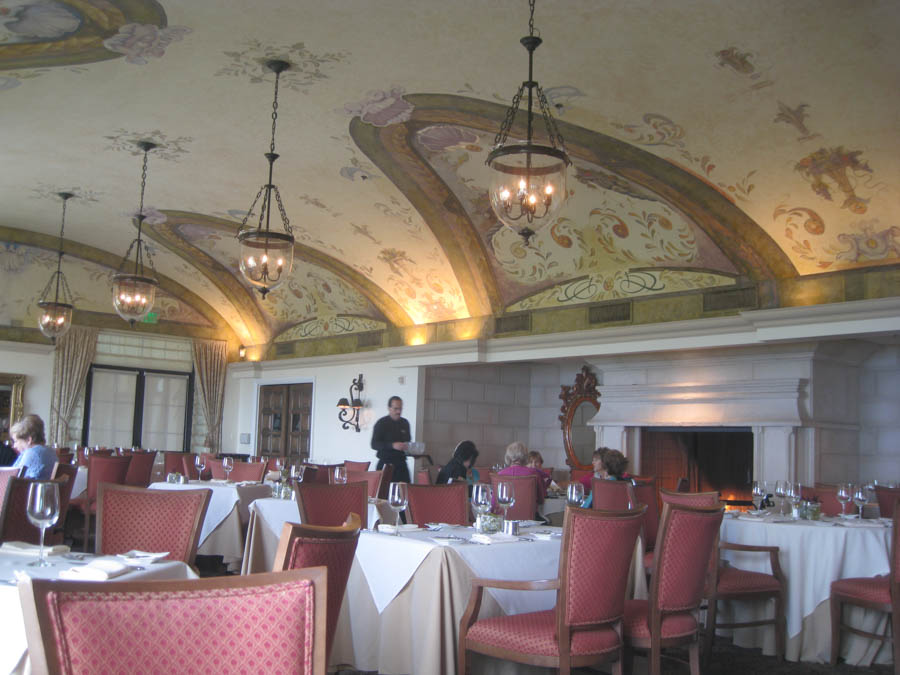 The dining room was beautiful and the food was outstanding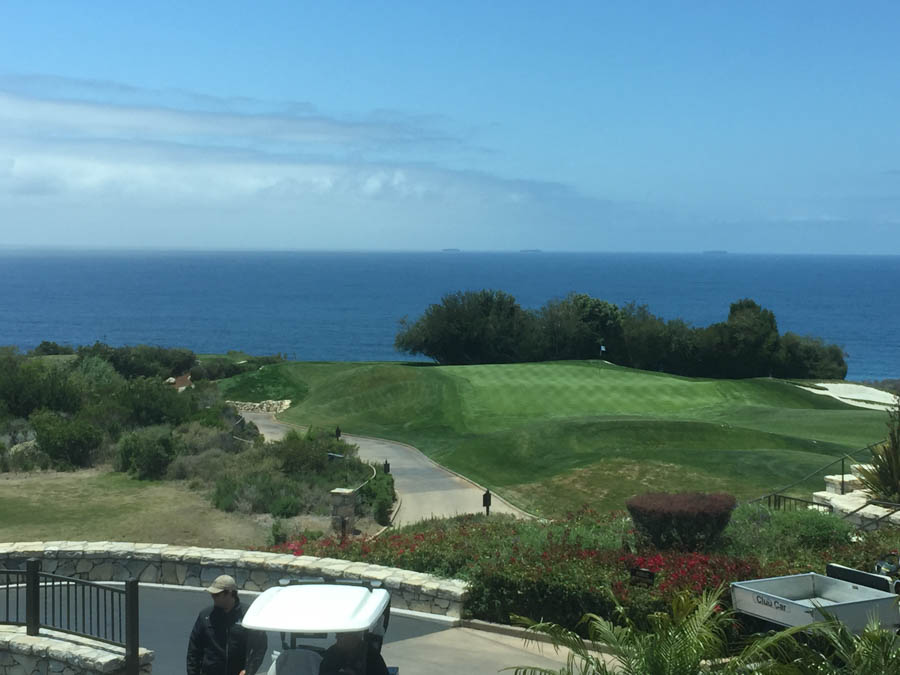 The view was spectacular although Catalina was still in the haze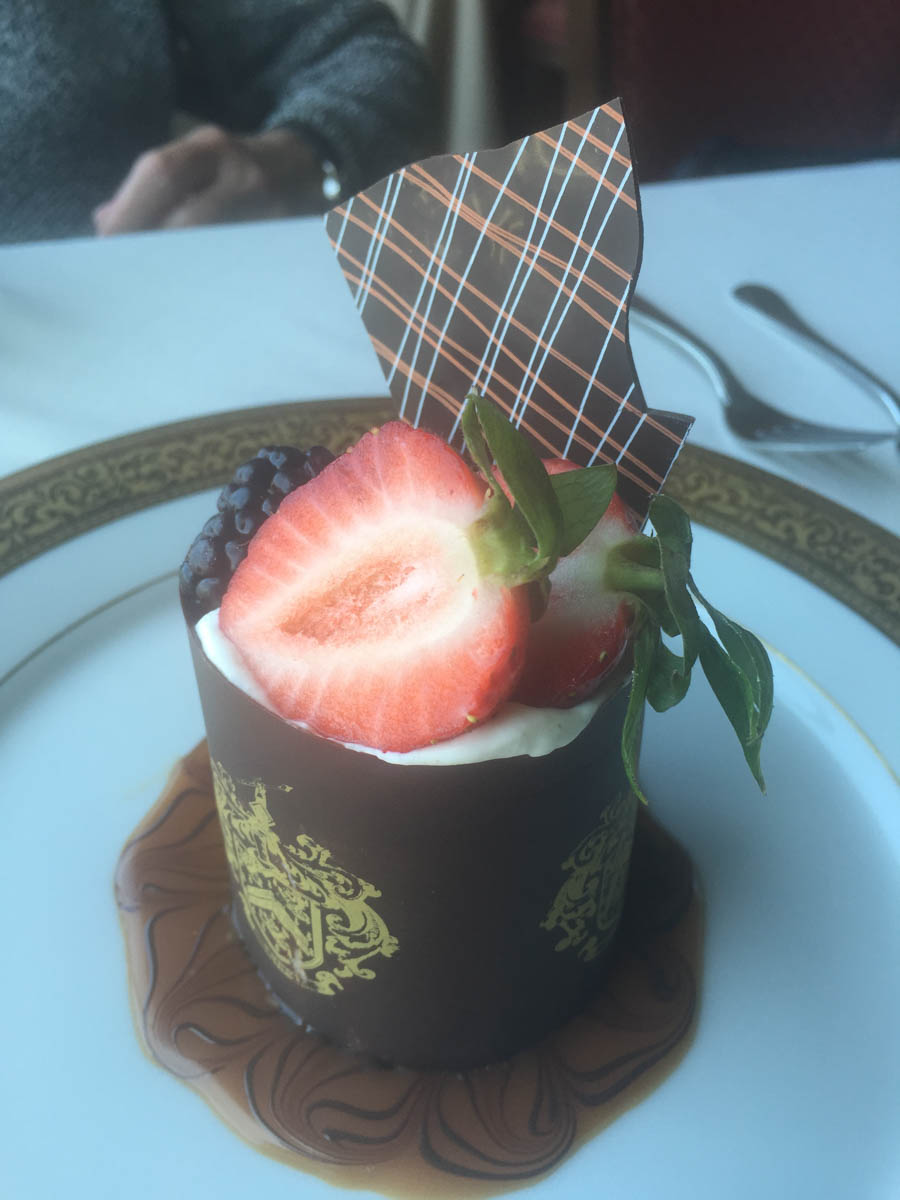 We shared dessert!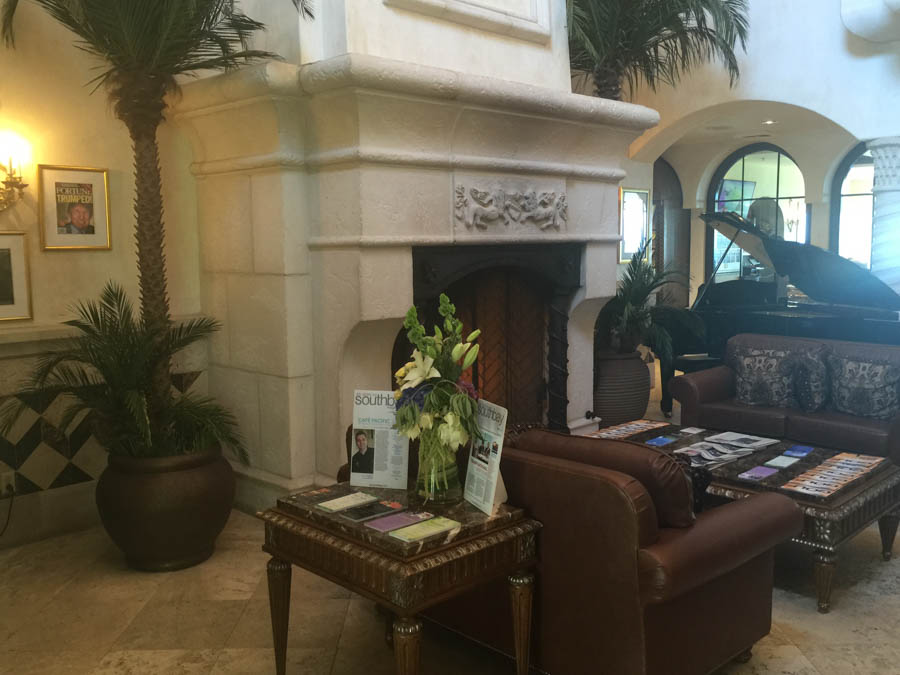 Off we go to the botanic gardens
Short Drive To The Gardens
Did You Know? - A botanical garden (or botanic garden) is a garden dedicated to the collection, cultivation and display of a wide range of plants labelled with their botanical names. It may contain specialist plant collections such as cacti and succulent plants, herb gardens, plants from particular parts of the world, and so on; there may be greenhouses, shadehouses, again with special collections such as tropical plants, alpine plants, or other exotic plants. Visitor services at a botanical garden might include tours, educational displays, art exhibitions, book rooms, open-air theatrical and musical performances, and other entertainment.
Botanical gardens are often run by universities or other scientific research organizations, and often have associated herbaria and research programmes in plant taxonomy or some other aspect of botanical science. In principle, their role is to maintain documented collections of living plants for the purposes of scientific research, conservation, display, and education, although this will depend on the resources available and the special interests pursued at each particular garden.
The origin of modern botanical gardens can be traced to European medieval medicinal gardens known as physic gardens, the first of these being founded during the Italian Renaissance in the 16th century.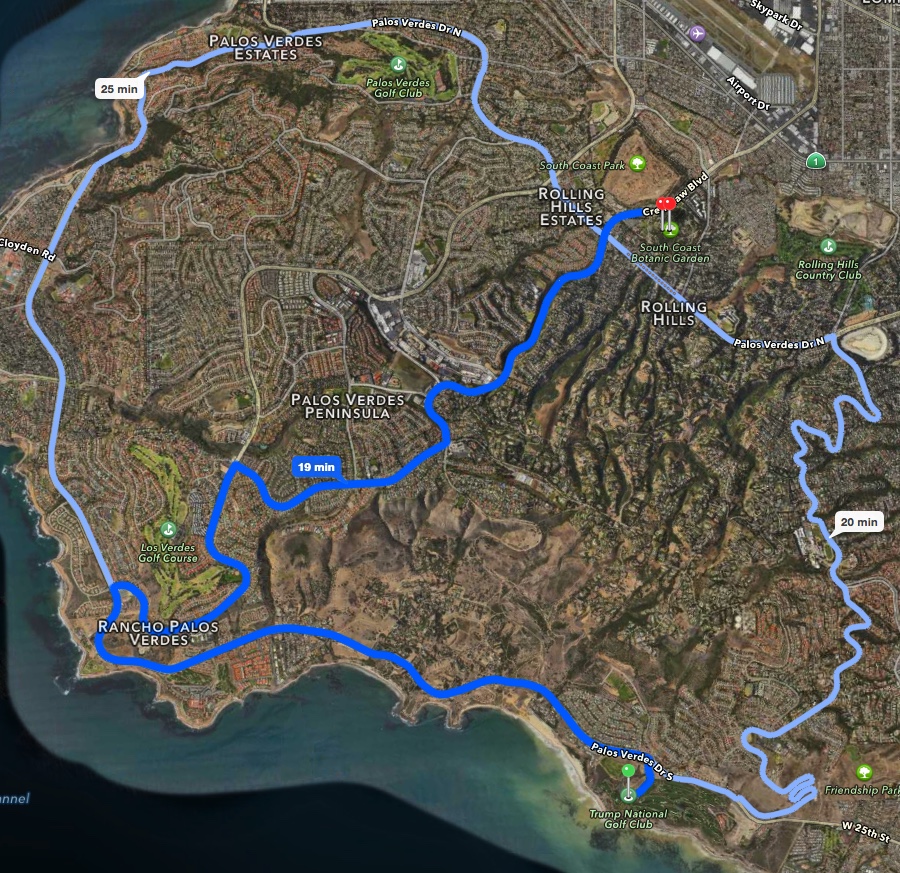 GPS gave us four routes... We did the switchbacks on the right!

The temperature was in the 70's and a clear blue sky

Before (circa 2001)
Did You Know? - The South Coast Botanic Garden is a 35 hectare (87 acre) garden in the Palos Verdes Hills, in Palos Verdes, California, USA, about 16 km (10 miles) south of Los Angeles International Airport.
It has over 150,000 landscaped plants and trees from approximately 140 families, 700 genera, and 2,000 different species, including flowering fruit trees, Coast Redwoods, Ginkgos and Pittosporum.
It is particularly rich in plants from Australia and South Africa. Its gardens include the Water-wise Garden, Herb Garden, English Rose Garden, and Garden of the Senses. A small lake and stream bed attract various birds such as ducks, geese, coots, and herons. Over 300 species of birds have been recorded.
The present garden site was operated as an open pit mine from 1929 until 1956, producing over one million tons of crude diatomite. With declining production, the land was sold in 1957 to the County of Los Angeles for a sanitary landfill, which was in use until 1965.
However, starting in 1961, an experiment in land reclamation began when County Board of Supervisors approved a motion establishing 87 acres (35 ha) as the site of the South Coast Botanic Garden, which was ultimately landscaped over 3.5 million tons of refuse, in a classic example of land recycling.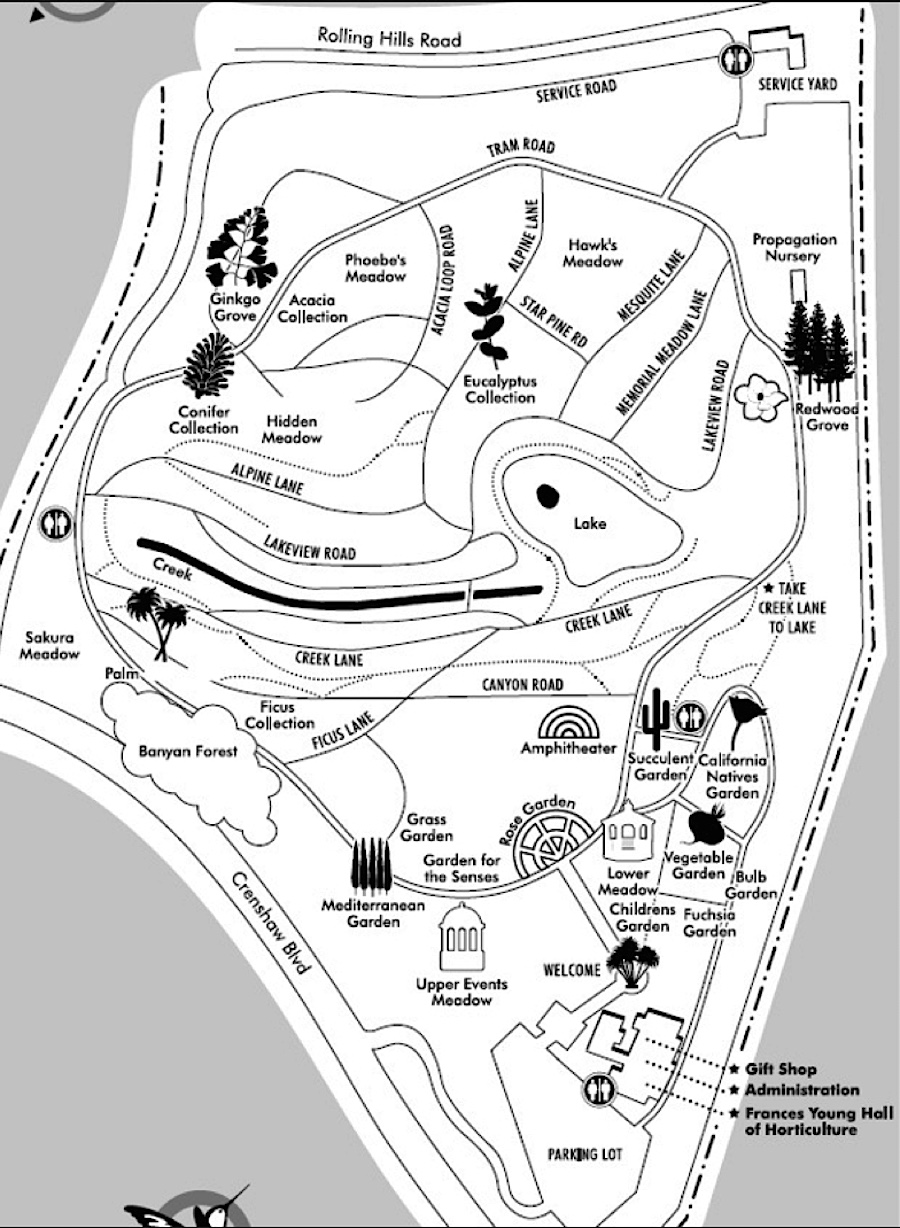 We walked about two miles generally on tram road
Did You Know? - The site presents unusual difficulties in gardening. First, its soil is composed almost entirely of diatomaceous earth. Second, because of the diverse nature and thickness of the fill, settling rates vary throughout the garden resulting in frequent irrigation system breakage. Third, heat is caused by decomposition of organic matter below the soil surface, and it is accompanied by the production of gases, primarily carbon dioxide and methane.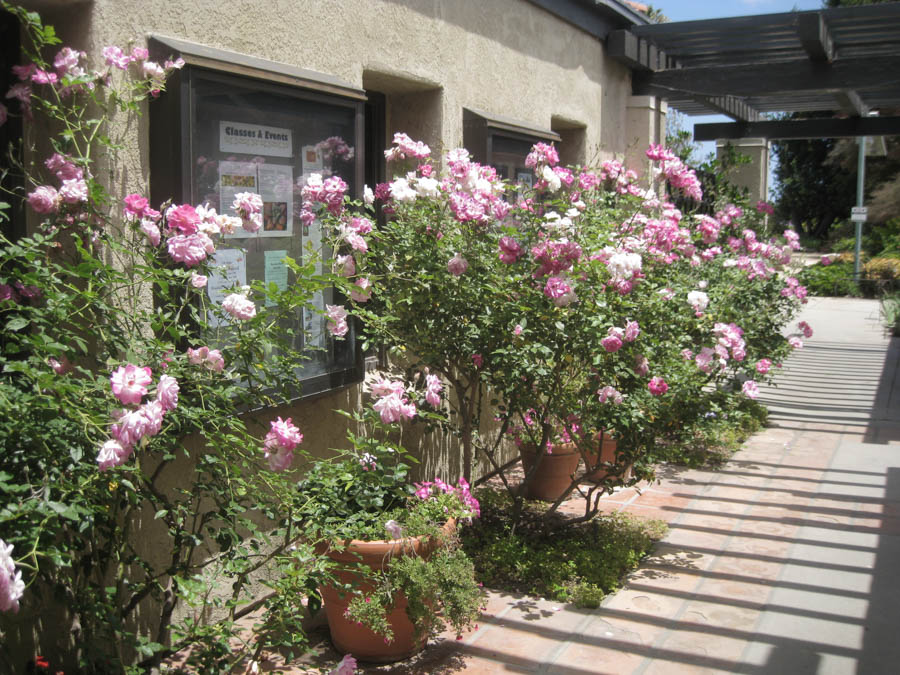 Roses greeted us inside the garden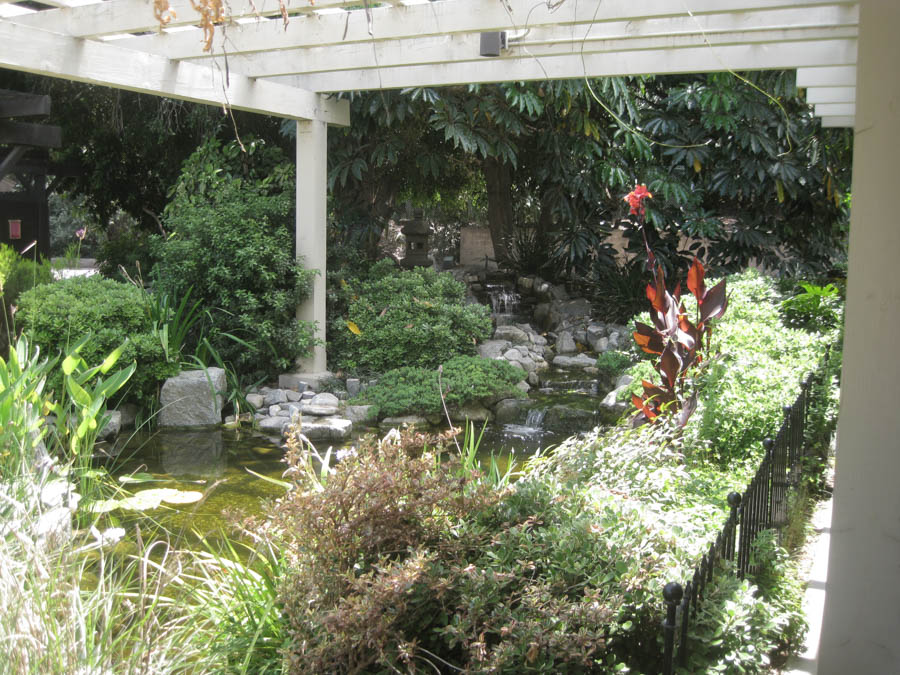 The Japanese Garden is always quite beautiful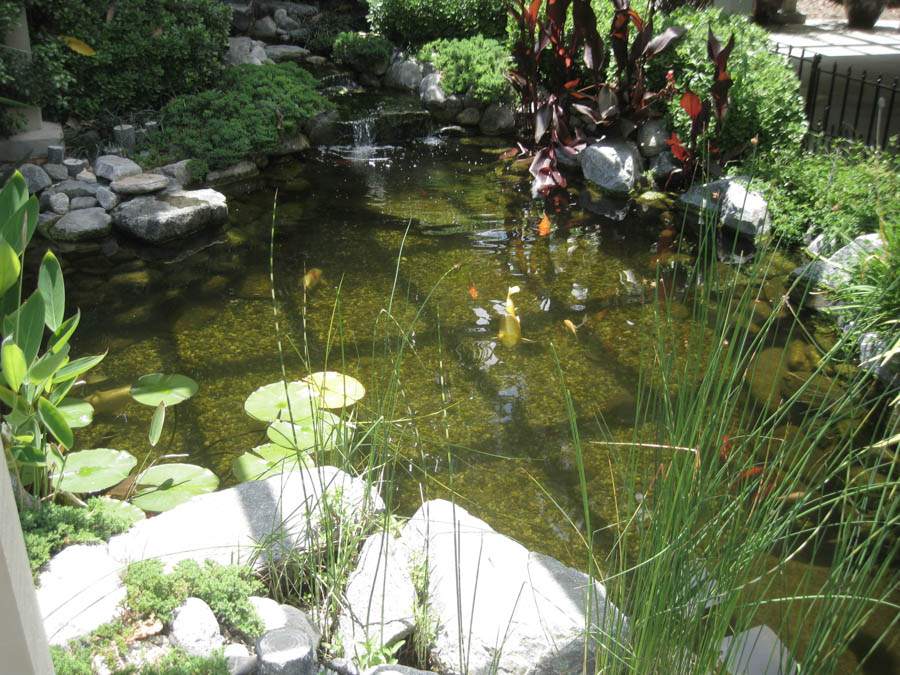 The Koi were lazy today... Basking in the sun
It Was Fuchsia Season!
Did You Know? - Established and maintained by the South Coast Branch of the National Fuchsia Society, this garden contains many different species, cultivars, and new introductions. Overhead shade cloth filters strong sunlight to allow fuchsias and other shade-loving plants to thrive.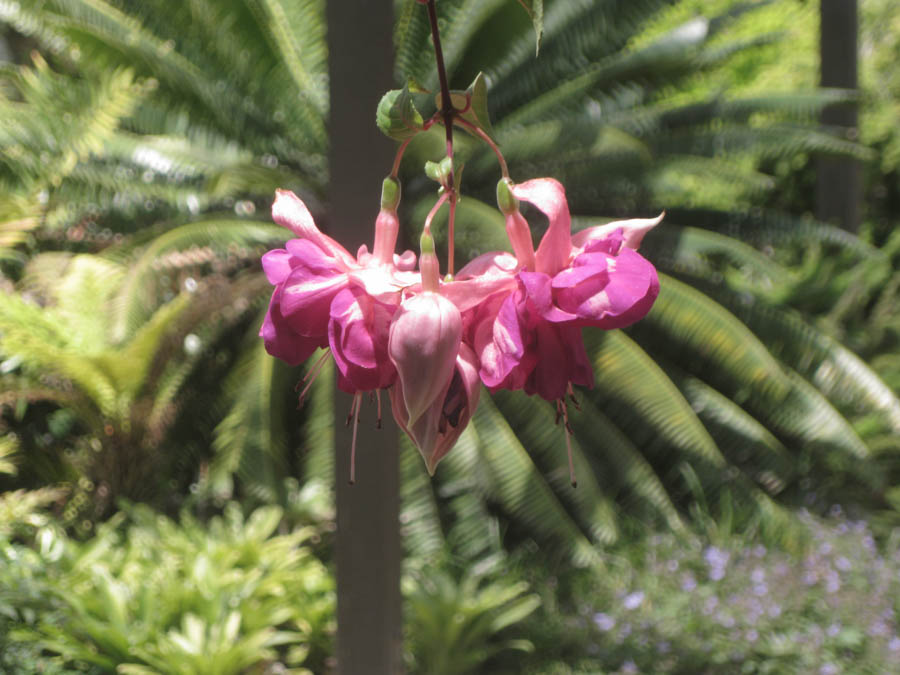 The colors were amazing
Did You Know? - There are currently almost 110 recognized species of Fuchsia. The vast majority are native to South America, but with a few occurring north through Central America to Mexico, and also several from New Zealand to Tahiti.
One species, F. magellanica, extends as far as the southern tip of South America, occurring on Tierra del Fuego in the cool temperate zone, but the majority are tropical or subtropical.
Most fuchsias are shrubs from 0.2–4 m (8 in–13 ft 1 in) tall, but one New Zealand species, the kōtukutuku (F. excorticata), is unusual in the genus in being a tree, growing up to 12–15 metres (39–49 ft) tall.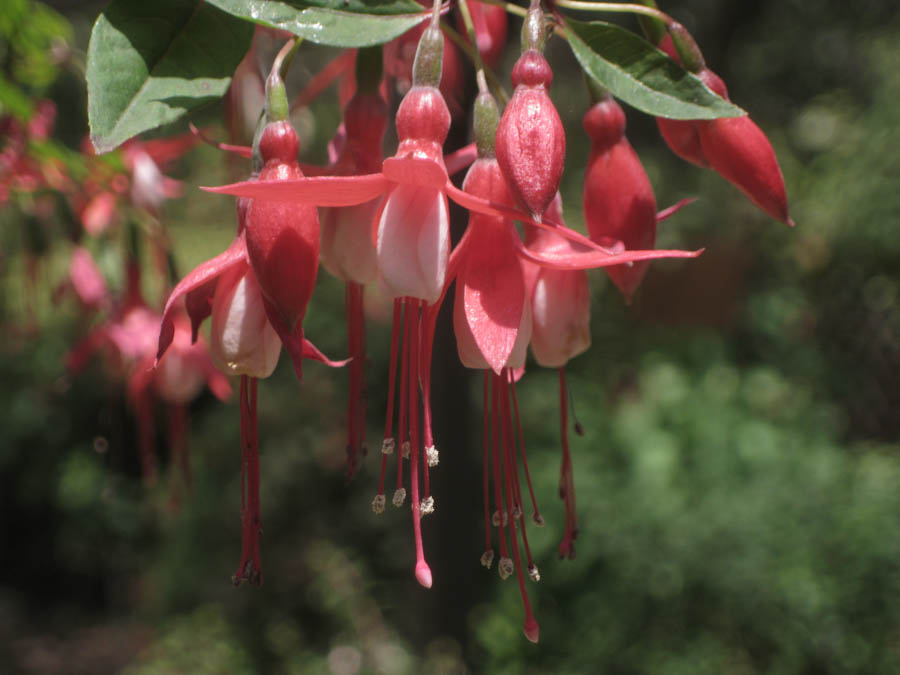 Pinks and reds in abundance
Did You Know? - Leonhart Fuchs was born in 1501. He occupied the chair of Medicine at the Tübingen University from the age of 34 until his death, on 10 May 1566. Besides his medical knowledge, according to his record of activities which was extensive for the time, he studied plants. This was natural, as most of the remedies of the time were herbal and the two subjects were often inseparable.
In the course of his career Fuchs wrote De Historia Stirpium Commentarii Insignes, which was published in 1542. In honour of Fuchs' work the fuchsia received its name shortly before 1703 by Charles Plumier. It was Plumier who compiled his Nova Plantarum Americanum, which was published in Paris in 1703, based on the results of his plant-finding trip to America in search of new genera.

Looked like little cotton candies in the bright sun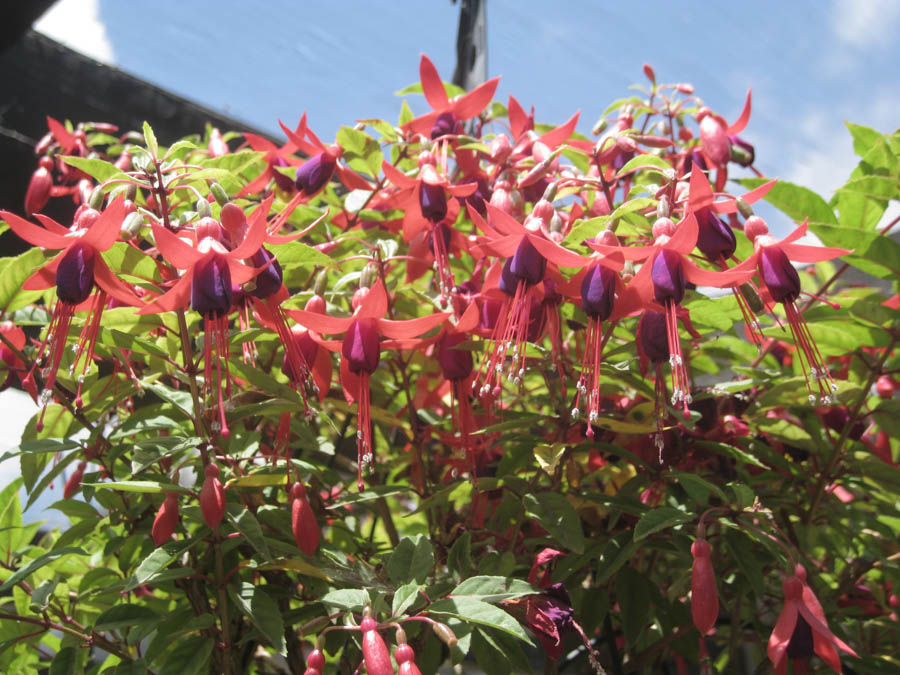 They were standing proud in the sun
Did You Know? - The fuchsia was introduced to England in the 18th century by Plumier who took some seeds there after his expedition.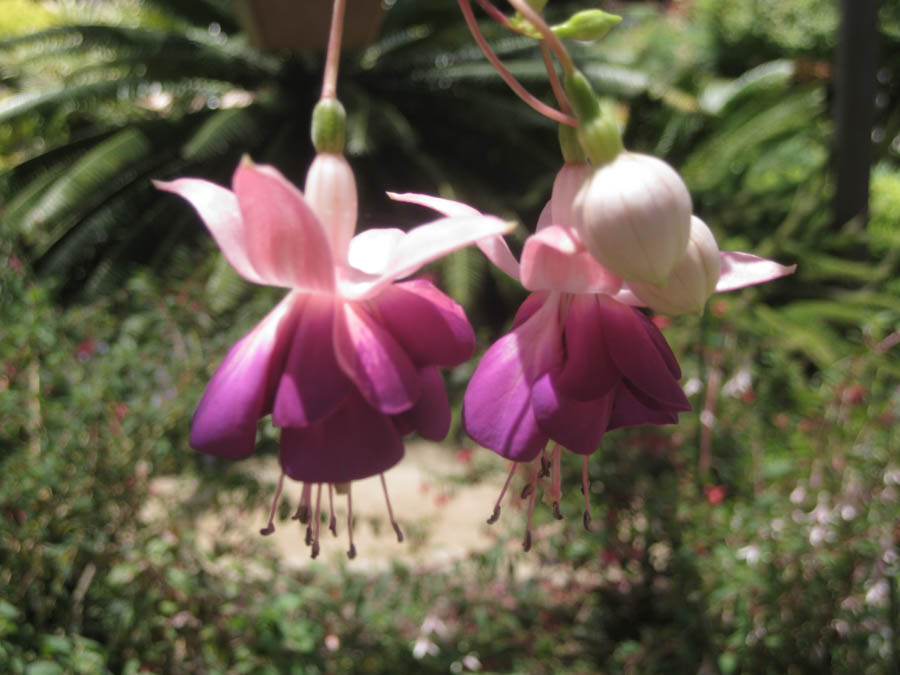 Every plants was attempting to outdo its neighbor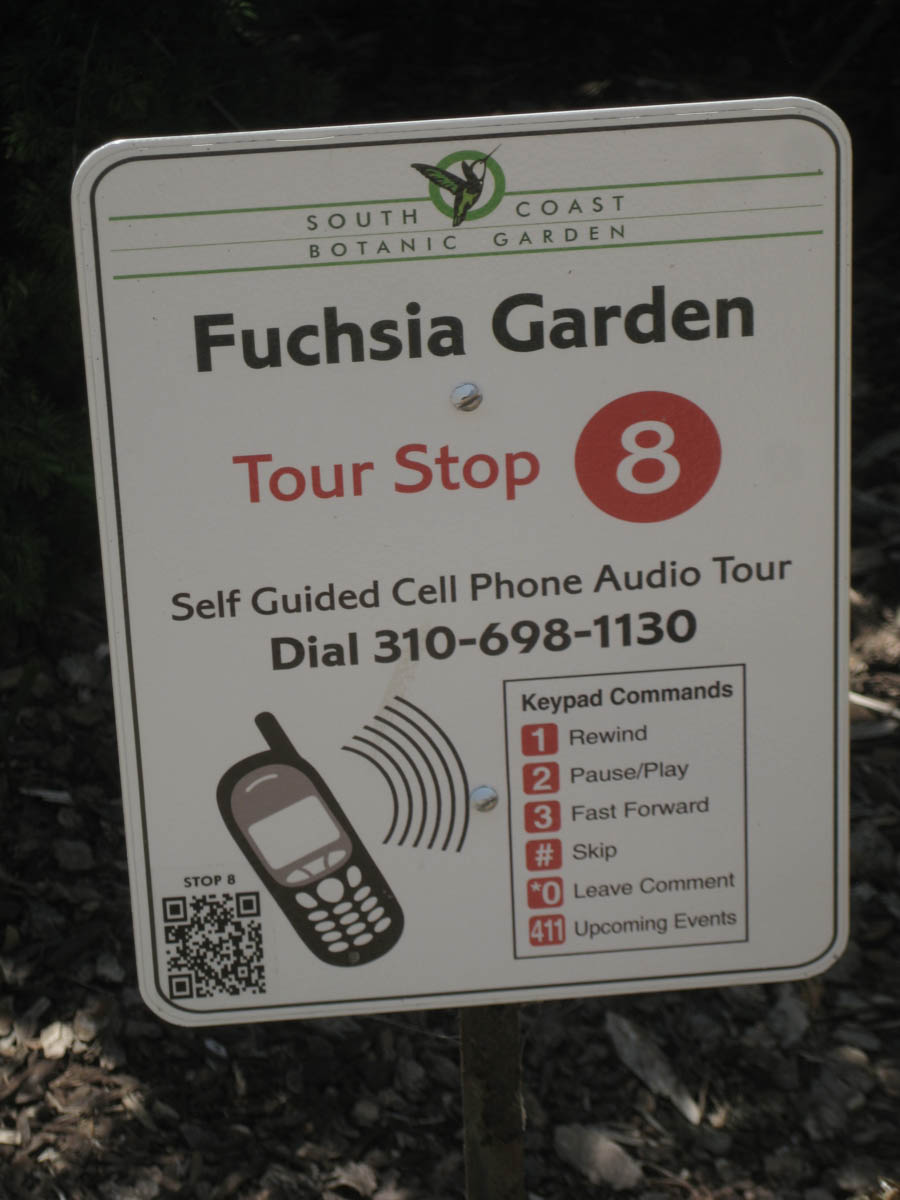 The self guided tour audio's were quite nice
Onward Into The Flower And Herb/Vegetable Gardens







Did You Know? - Let's talk about the birds and the bees… literally. Flowers that are bright in color are meant to attract birds, bees and other insects in order to help the plants reproduce. Bright colors or dull colors are fixed in the genetics of a flower.
If a plant needs to reproduce with the help of the birds and the bees – the genetics will make the flowers have bright colors to attract the animals (think putting on makeup and doing hair to attract a mate). In addition, if the pollination and reproduction are made this way, the fruits of the plant will be sweet and pleasant tasting.
If reproduction through pollination is done by way of wind and air – the pigments of the plant will be inconspicuous and dull with bad tasting fruit. If the plant calls for pollination, the bright flower and sweet pollen will coax birds, bees and insects to land on it.
As these animals eat the sugar or honey, some of the pollen with stick to their feet. When they land on another flower some of that pollen will spread and voila! Pollination occurs. If a flower's anthocyanins did not position the genetic groundwork for brightly colored plants then none of this would be possible.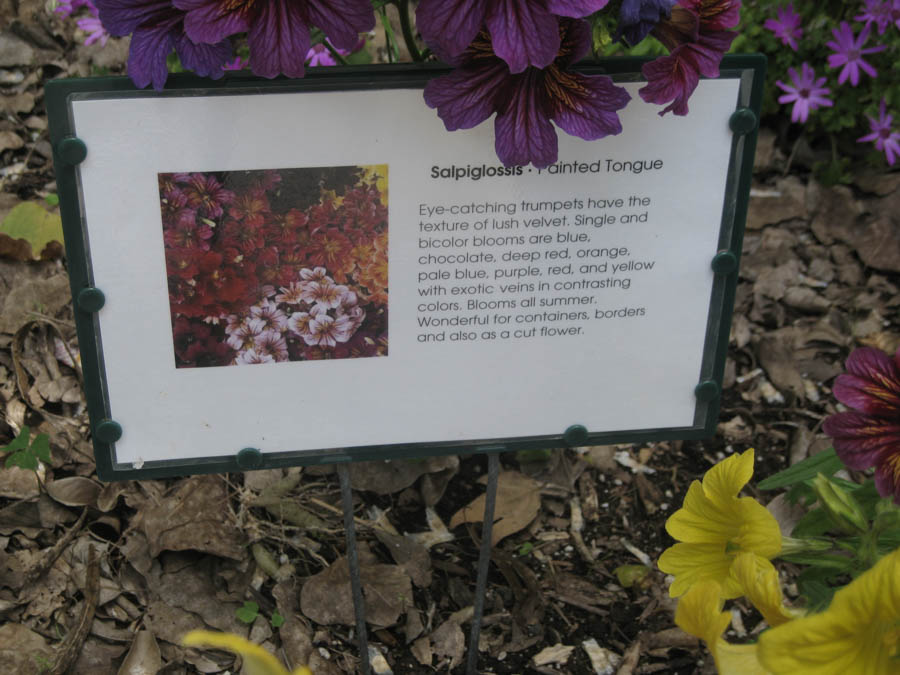 The signage was a great assistance
Did You Know? - Salpiglossis sinuata, Painted Tongue, Scalloped Tube Tongue, or Velvet Trumpet Flower, is a flowering plant in the family Solanaceae, native to southern Chile.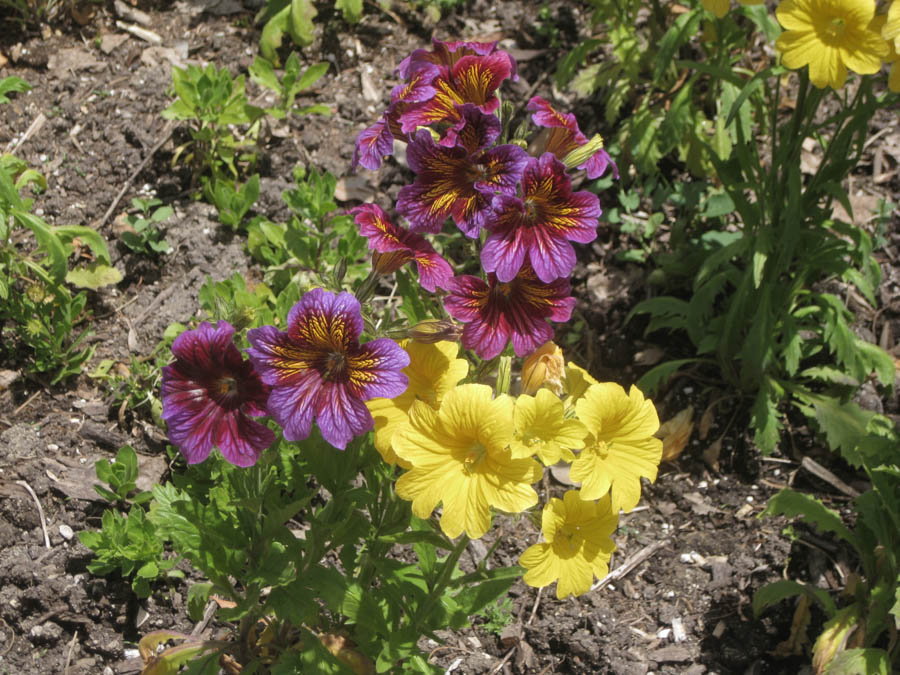 The flowers told us it was still Spring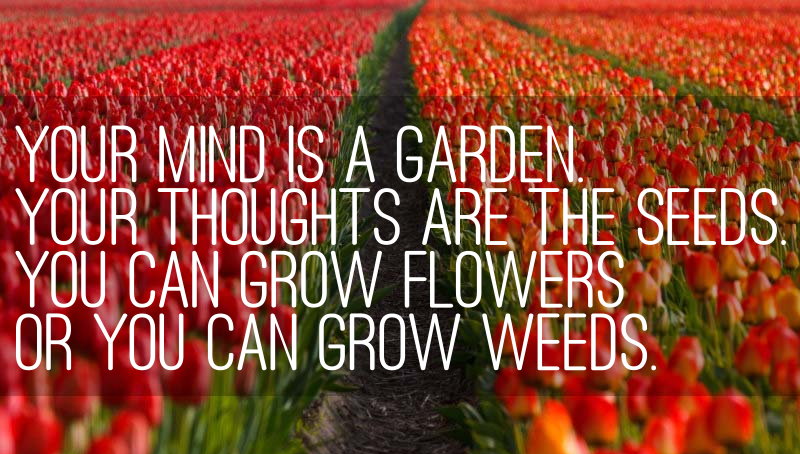 The flower petals were just amazing to stand and study
Onward Into The Bowels Of The Garden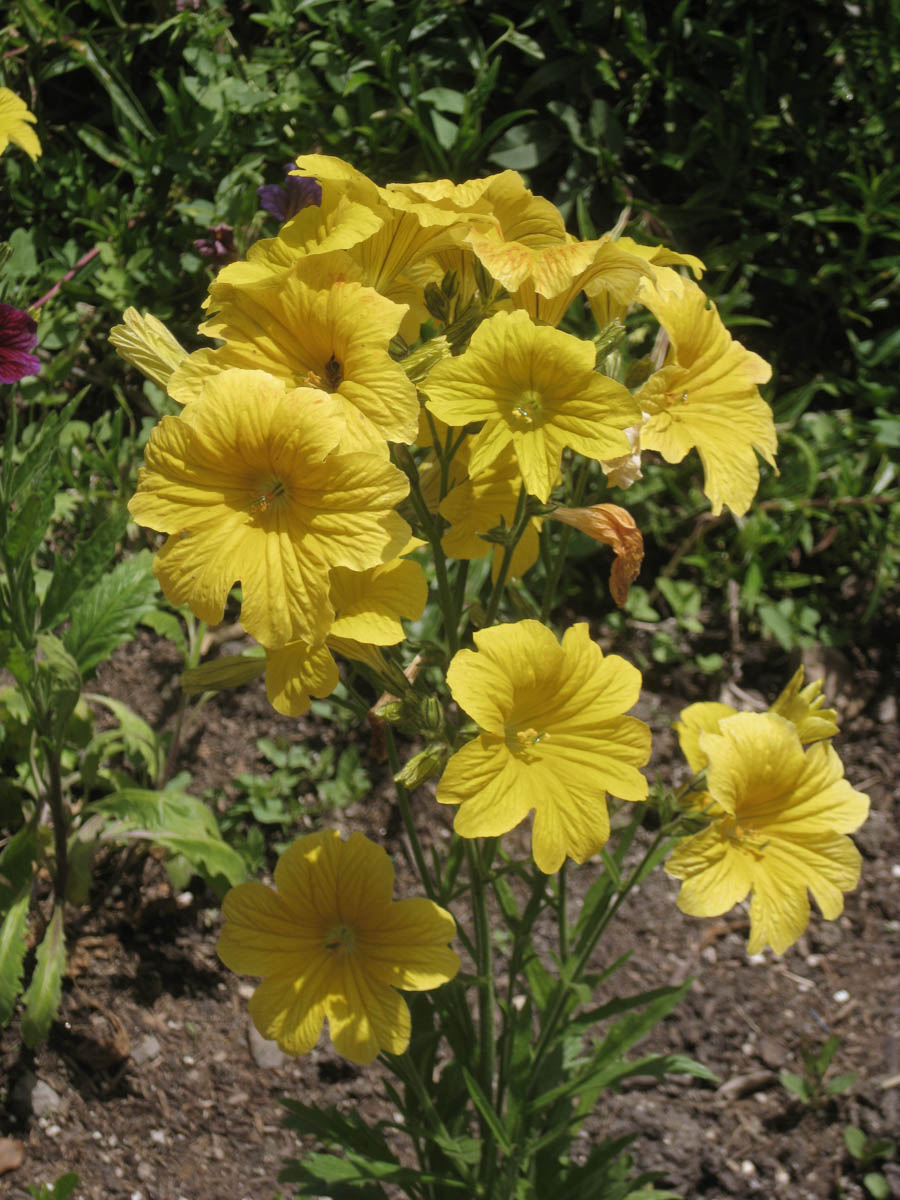 Ol' Yeller stood right out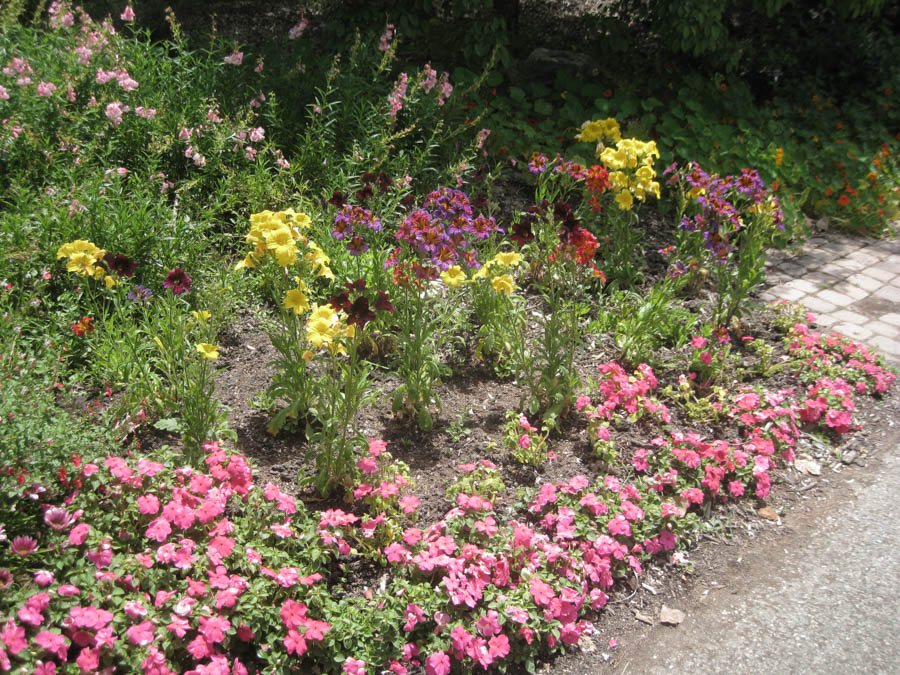 Flowers lined the road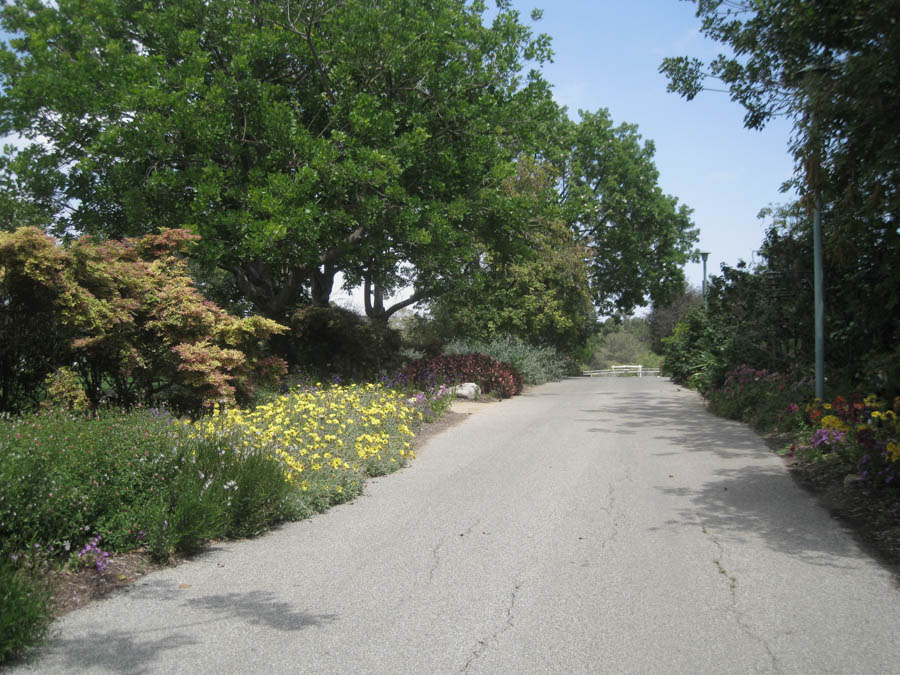 The garden was empty of people but it is 80 + acres
Children's Garden and Children's Discovery Garden
Did You Know? - A popular among young people, this garden is developed around nursery rhymes with plants to match the stories. An enchanted dollhouse and bridge enhance the setting. Adjacent to the Children's Garden is the Discovery Garden with a secret tunnel, worm bin, alphabet garden, butterfly garden, and whimsical character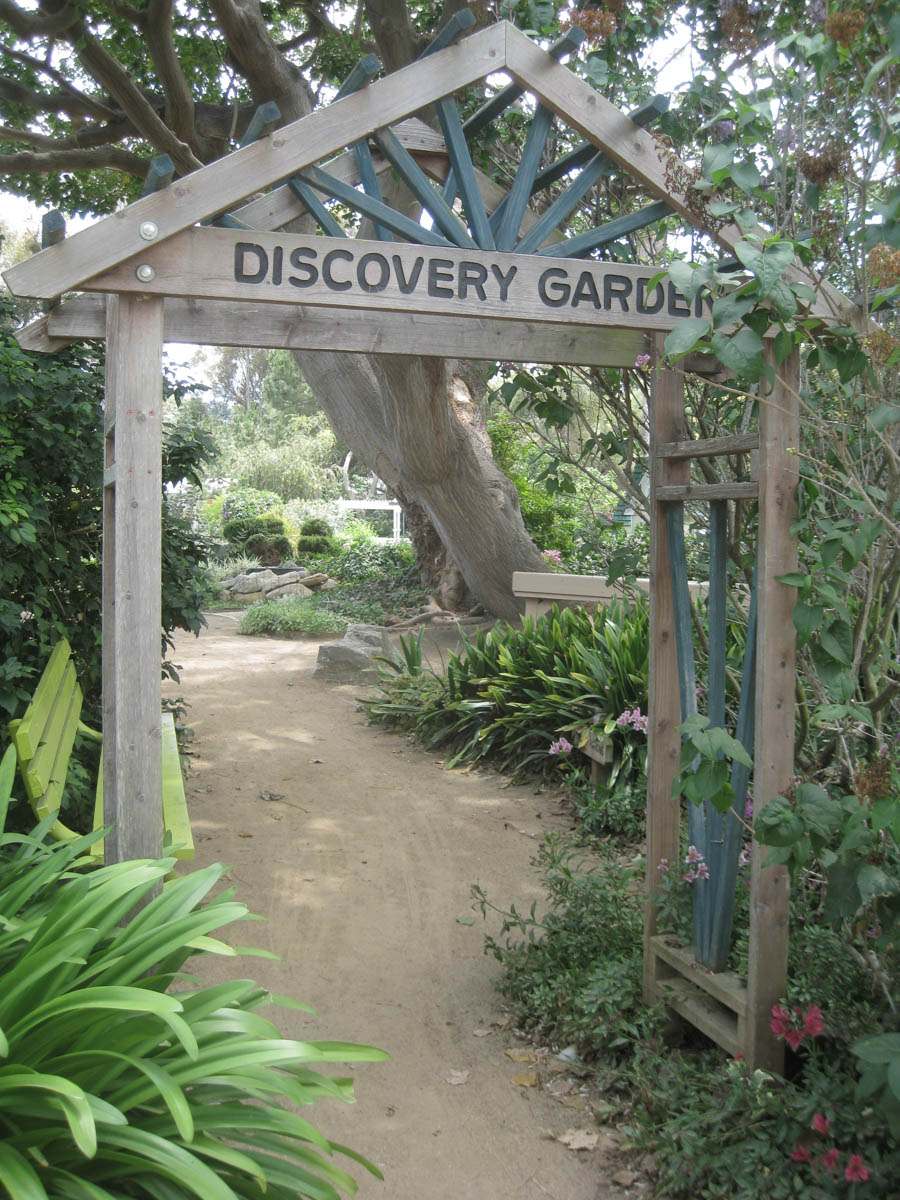 This area is for the kids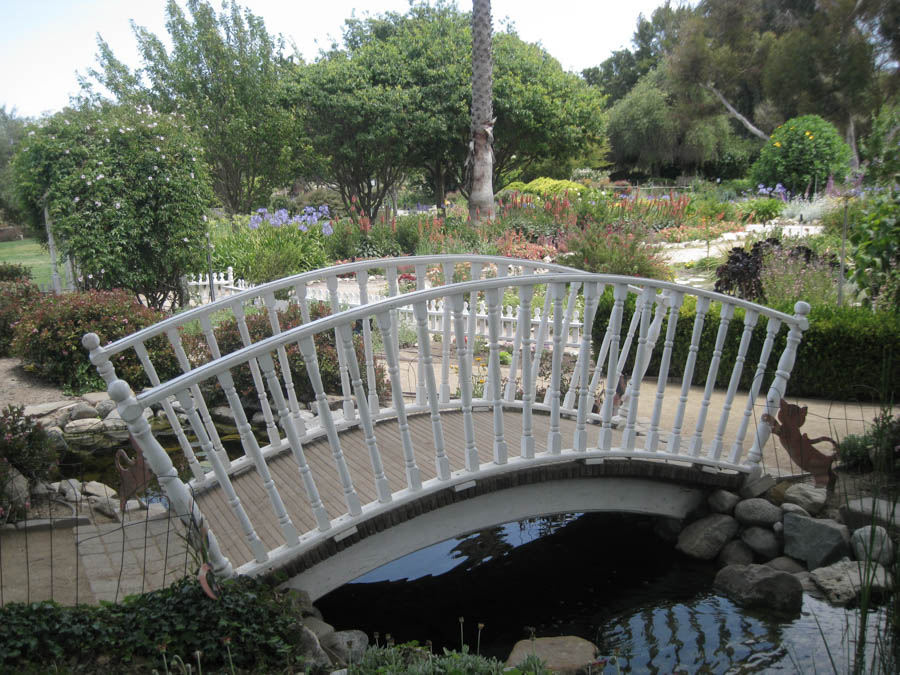 There were a few kids around under Mom and Dad's supervision!

Paul decided to take a nap!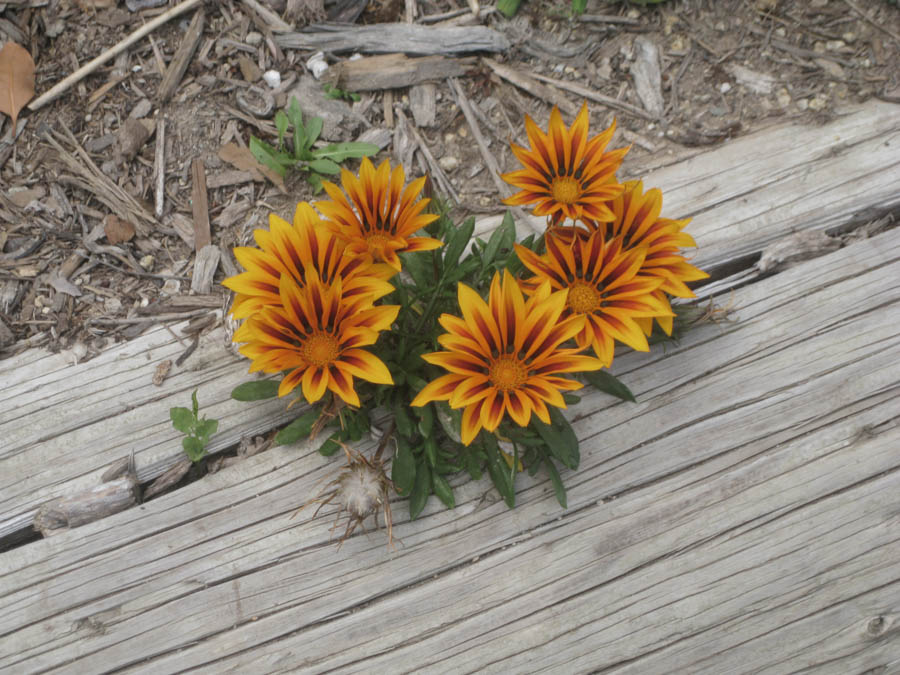 This little pugnacious plant grew out of the wood!

Clumps of colors throughout the flower garden area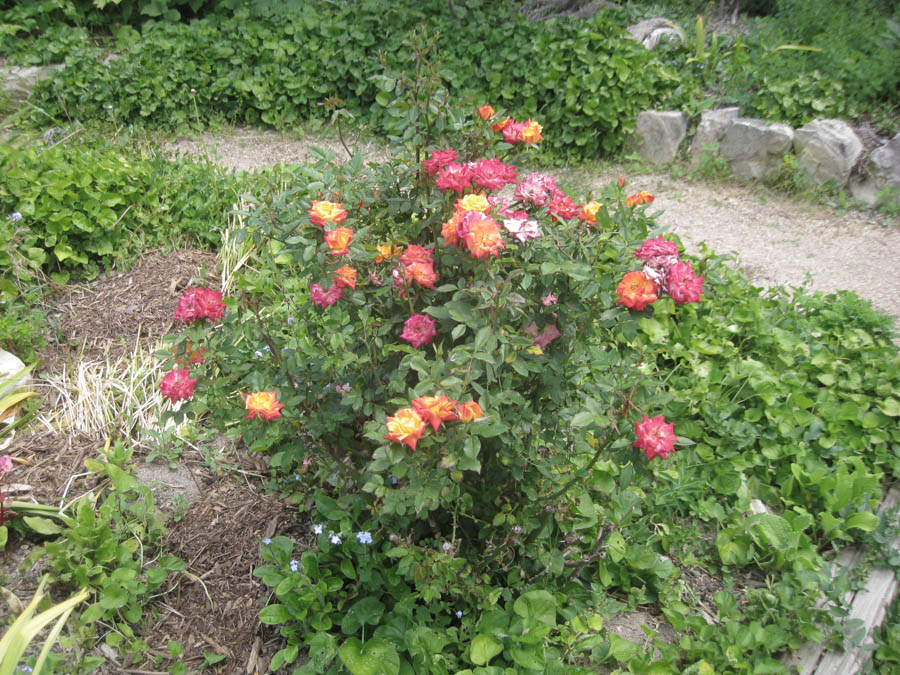 Roses were in full swing




Did You Know? - Color-producing pigments include the following:

The first, Flavonoids, are quite common in roses. They produce red through blue colors.

Carotenoids, found in sunflowers and marigolds, produce yellow and orange coloring.

Chlorophyll, the third pigment, gives plants their green color
By mixing and matching these three pigments an endless array of colors can be created. .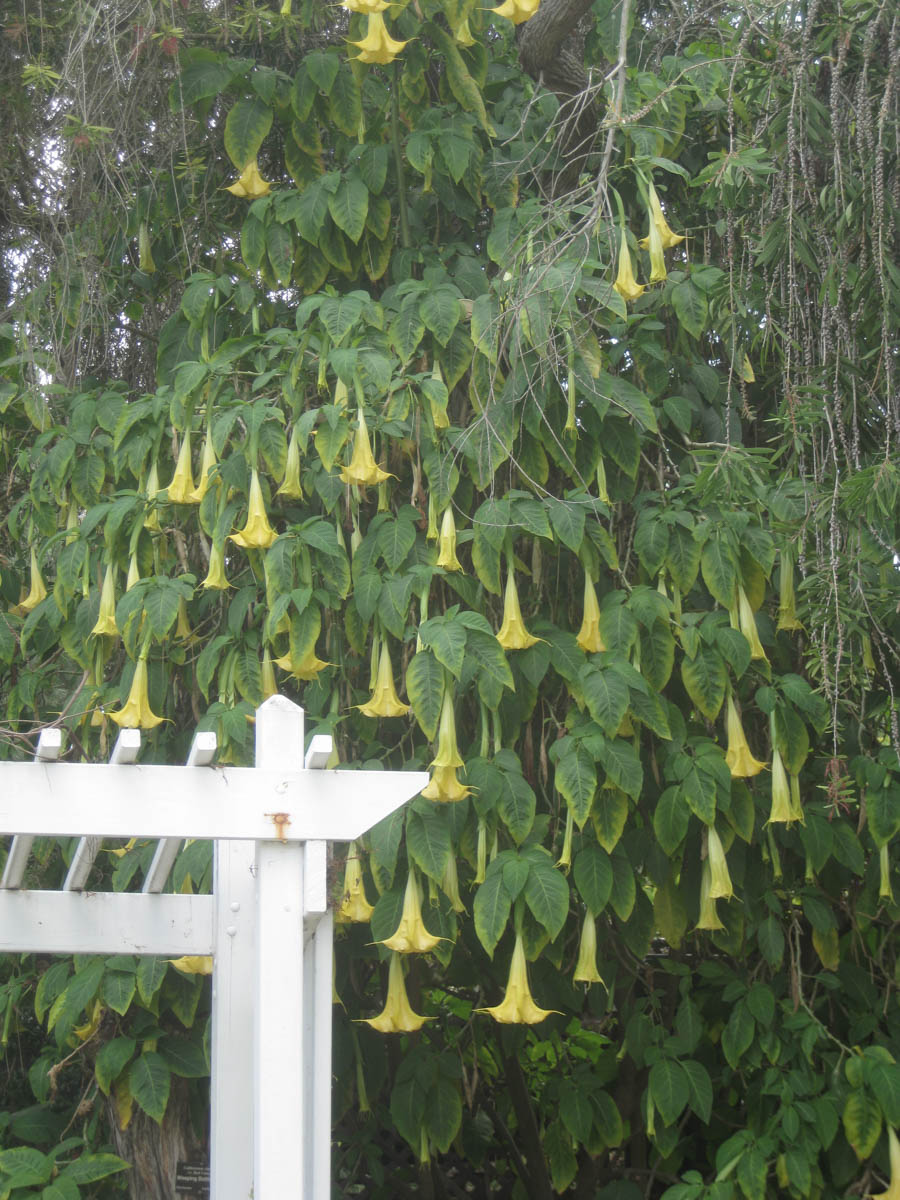 The trumpets were fascinating...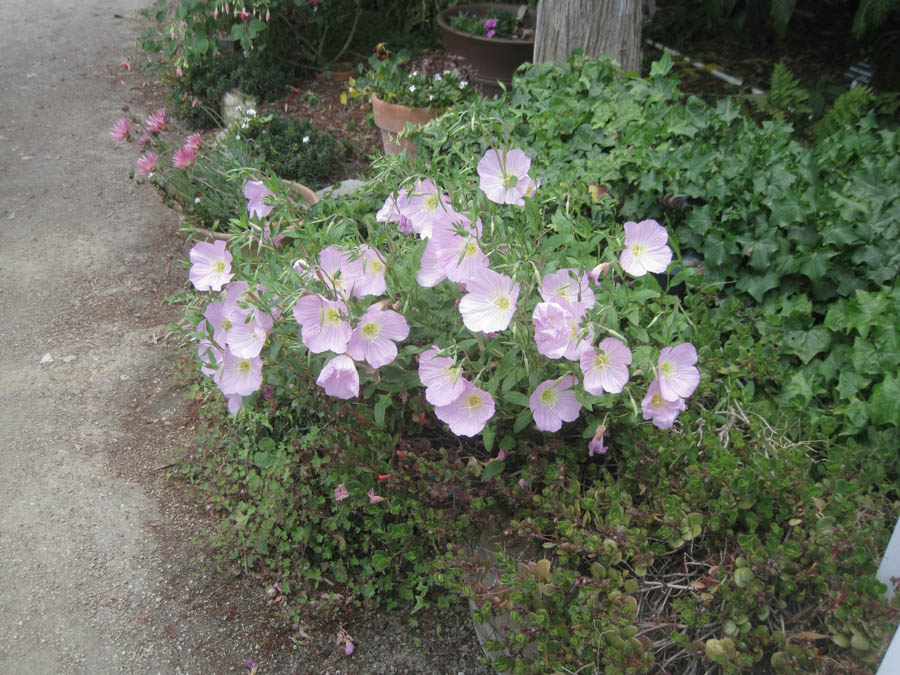 We call these Mexican Poppys
Did You Know? - Argemone mexicana (Mexican poppy,[1] Mexican prickly poppy, flowering thistle, cardo or cardosanto) is a species of poppy found in Mexico and now widely naturalized in many parts of the world.
An extremely hardy pioneer plant, it is tolerant of drought and poor soil, often being the only cover on new road cuttings or verges.
It has bright yellow latex, and though poisonous to grazing animals, is rarely eaten, but has been used medicinally by many people including those in its native area, the Natives of the western US and parts of Mexico.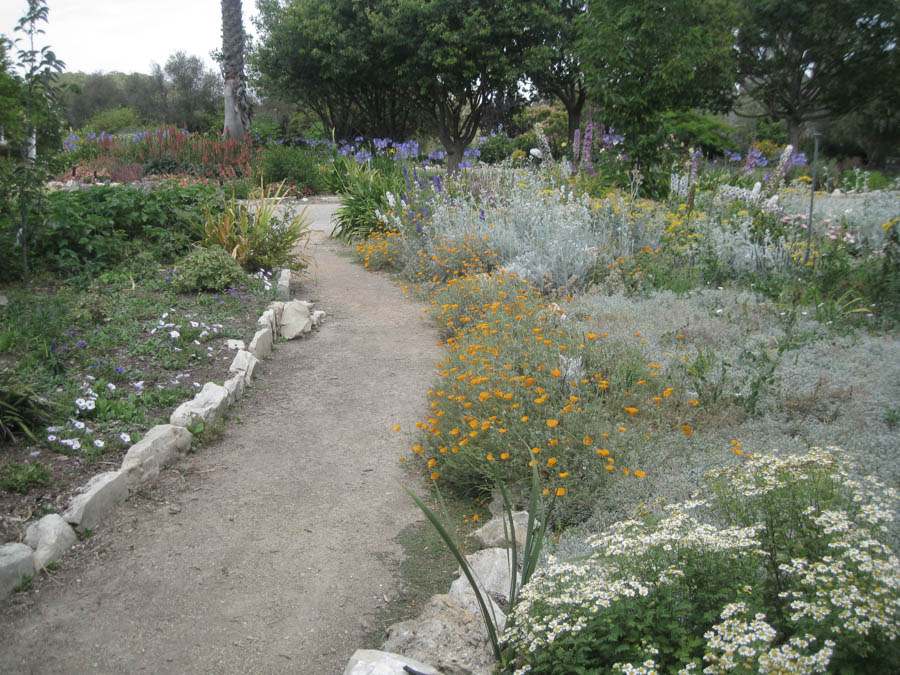 Every area was in full blossom

Where they make their soil...
Herbs & Vegetables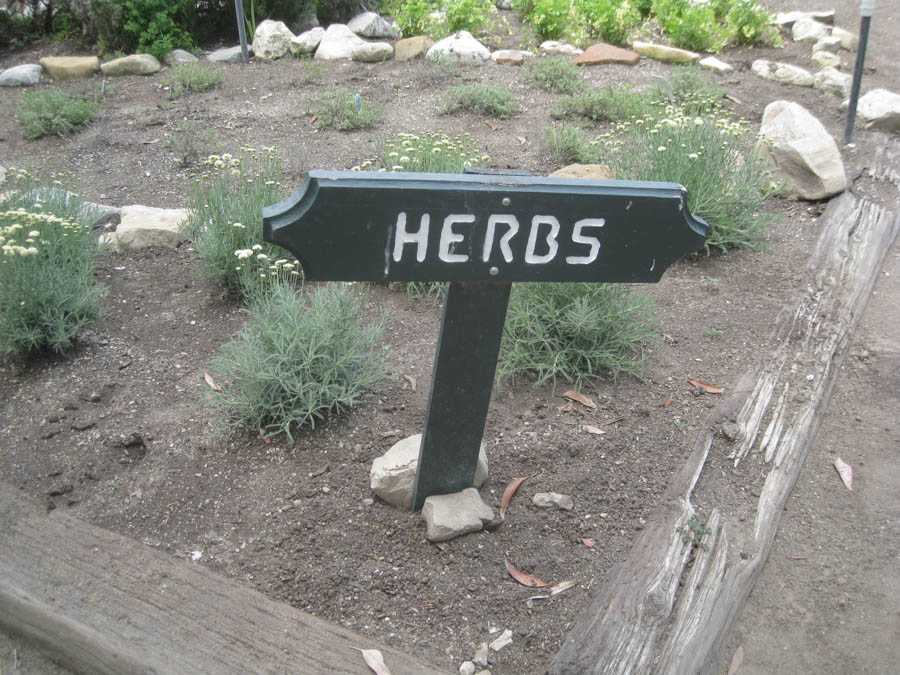 No kidding!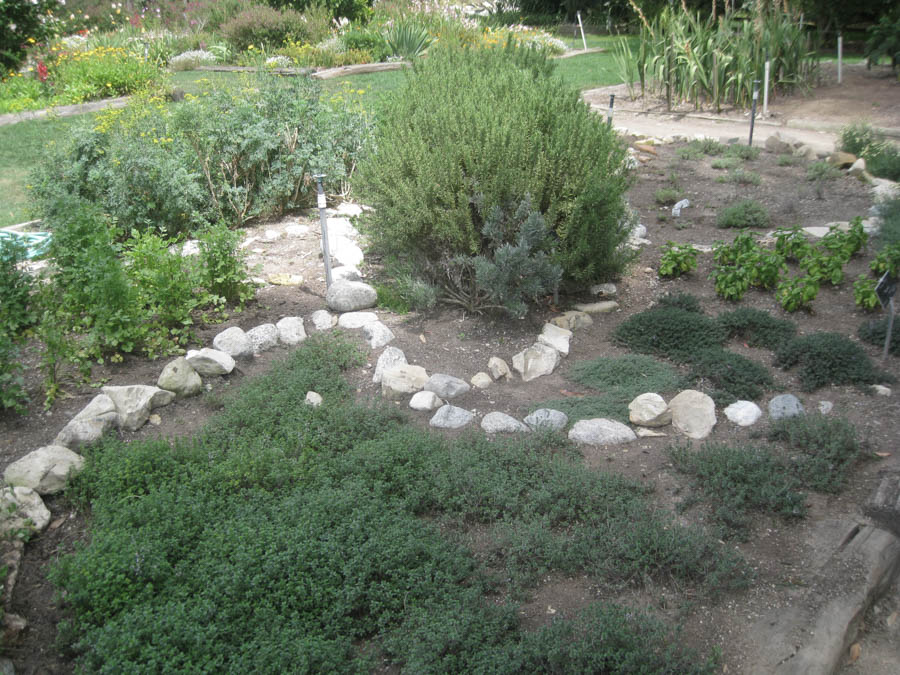 More herbs than you could shake a stick at!

The kale needed a bit of assistance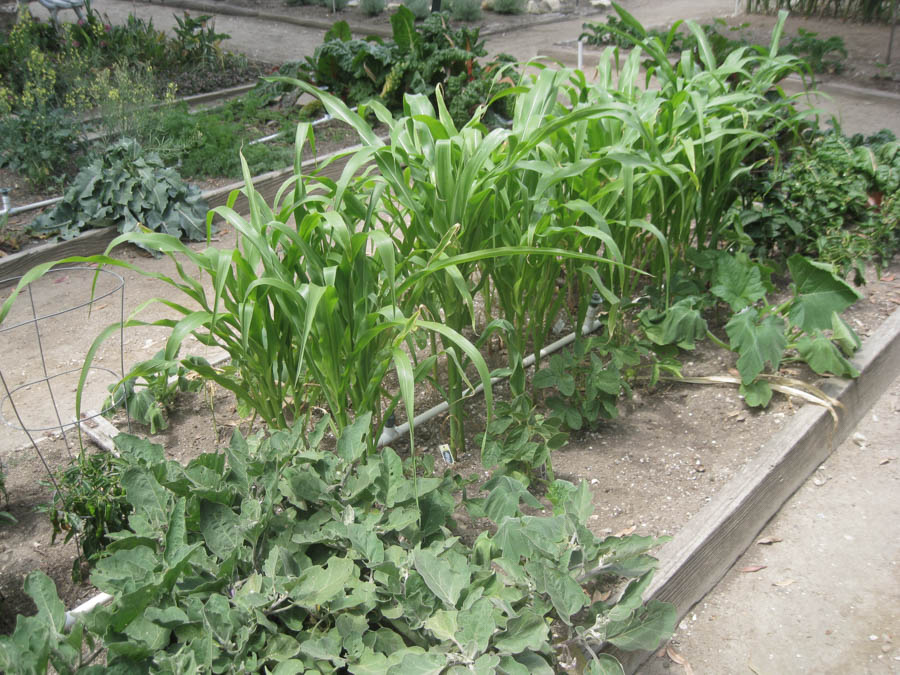 Corn and eggplant was growing quite well

Kale was abundant
Did You Know? - Kale or borecole (Brassica oleracea Acephala Group) is a vegetable with green or purple leaves, in which the central leaves do not form a head. It is considered to be closer to wild cabbage than most domesticated forms of vegetables.
Time For The Dessert
Did You Know? - The Desert Garden includes cacti, euphorbia, aloes, and other succulents. The garden is an excellent exhibition of specimens from the United States, Africa, Mexico, and South America.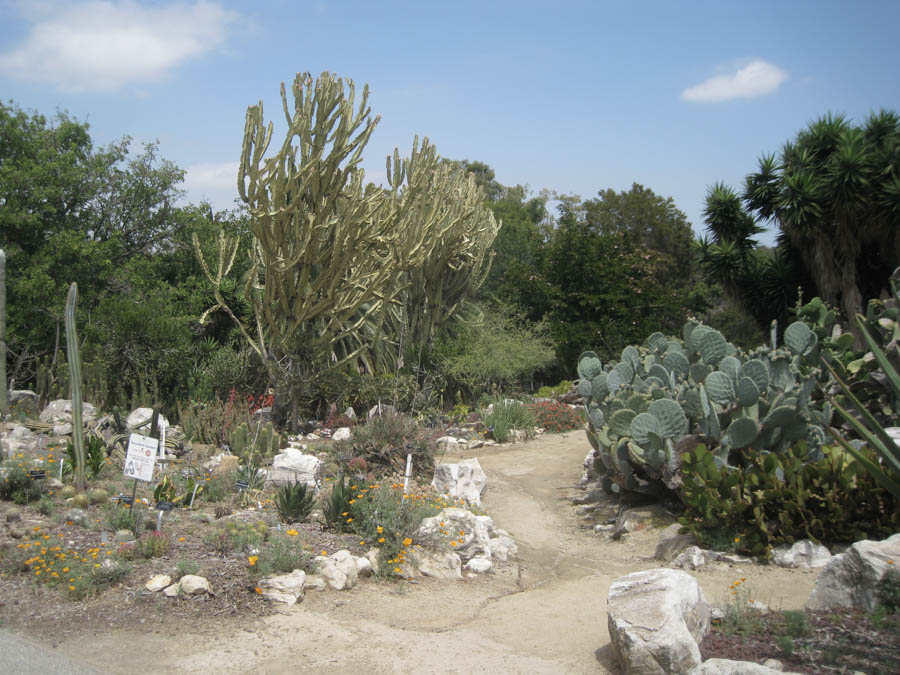 A few steps away and we are in the desert!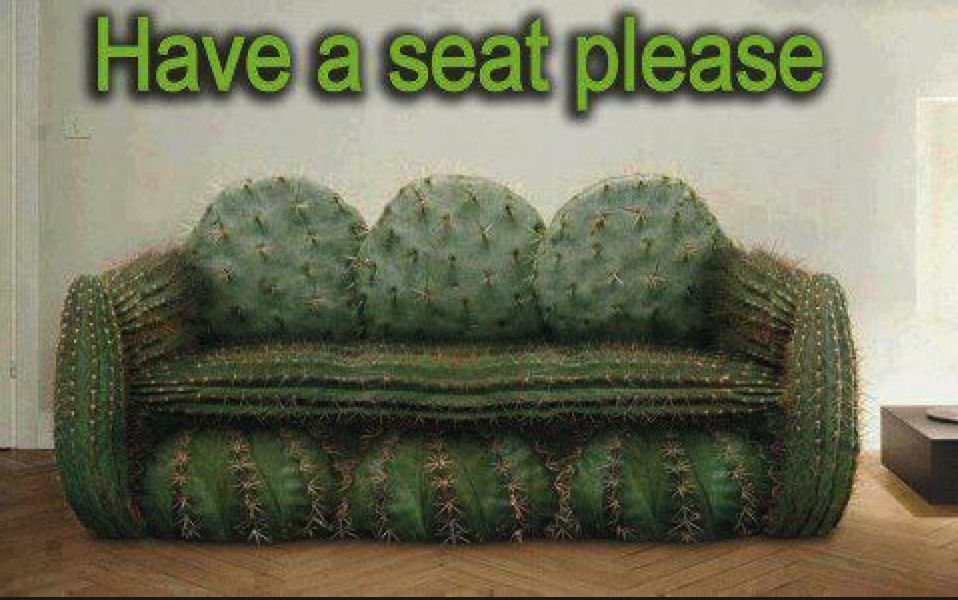 We decided NOT to stop and rest in this garden

Cactus as tall as an elephants eye!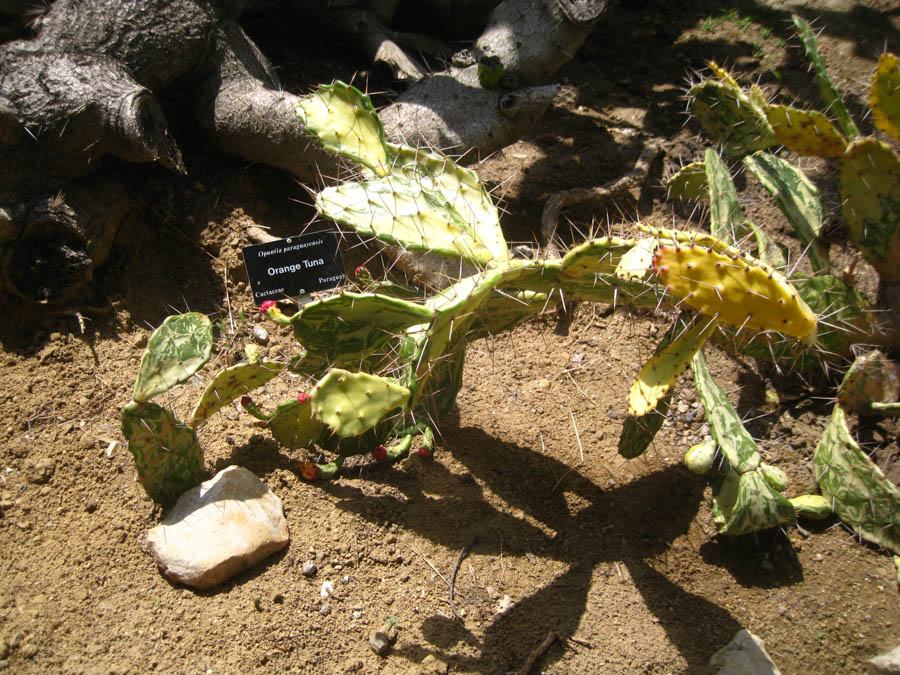 Cactus can be a little weird... Orange Tuna? Its an "Opuntia Cactus"
Did You Know? - Opuntia is a genus in the cactus family, Cactaceae.
The most common culinary species is the Indian fig opuntia (O. ficus-indica). Most culinary uses of the term "prickly pear" refer to this species. Prickly pears are also known as tuna (fruit) or nopal (paddle, plural nopales) from the Nahuatl word nōpalli for the pads, or nostle, from the Nahuatl word nōchtli for the fruit; or paddle cactus.
The genus is named for the Ancient Greek city of Opus, where, according to Theophrastus, an edible plant grew which could be propagated by rooting its leaves.

Interesting colors!
We Went Further Along "Tram Road" Stopping To Study The Sights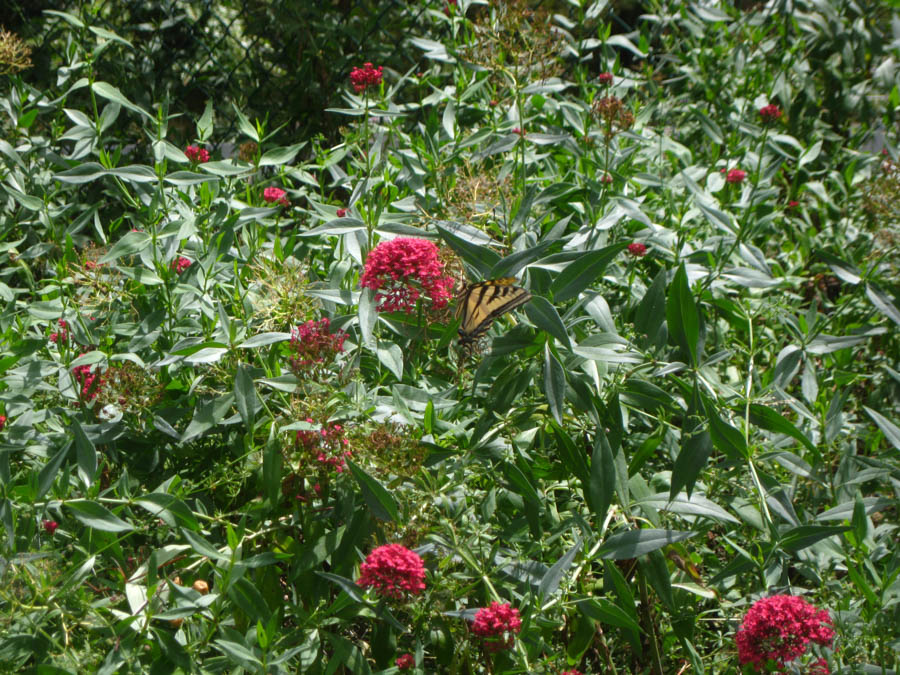 Mr. Butterfly stopped for a photo-op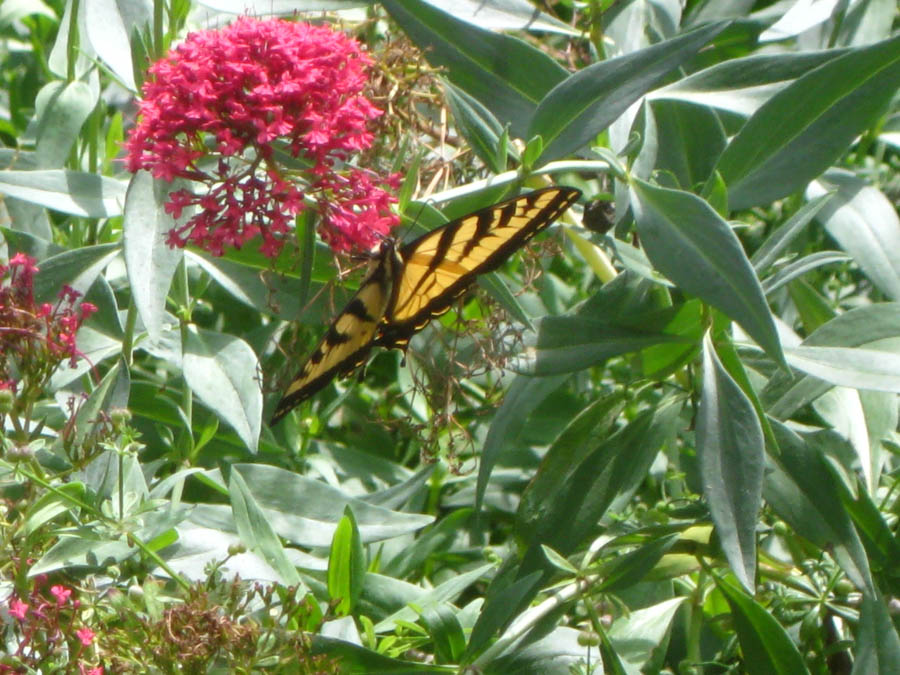 "Stretch"
Did You Know?
Butterflies range in size from a tiny 1/8 inch to a huge almost 12 inches.
Butterflies can see red, green, and yellow.
Some people say that when the black bands on the Woolybear caterpillar are wide, a cold winter is coming.
The top butterfly flight speed is 12 miles per hour. Some moths can fly 25 miles per hour!
Monarch butterflies journey from the Great Lakes to the Gulf of Mexico, a distance of about 2,000 miles, and return to the north again in the spring.
Butterflies cannot fly if their body temperature is less than 86 degrees.
Representations of butterflies are seen in Egyptian frescoes at Thebes, which are 3,500 years old.
Antarctica is the only continent on which no butterflies.
There are about 24,000 species of butterflies. The moths are even more numerous: about 140,000 species of them were counted all over the world.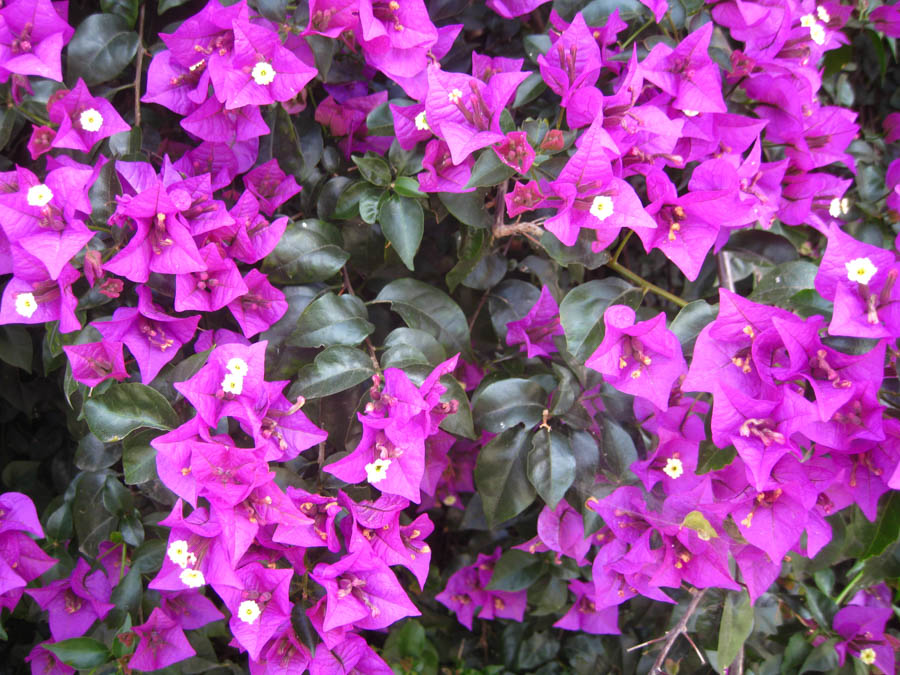 Mother Nature has a way with colors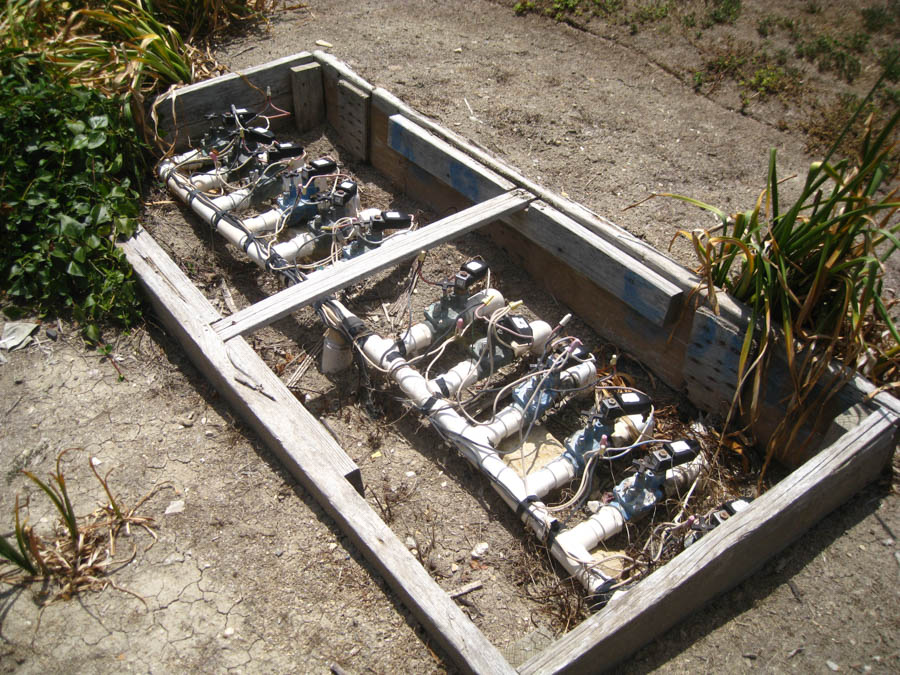 The sprinkler system are vast throughout the gardens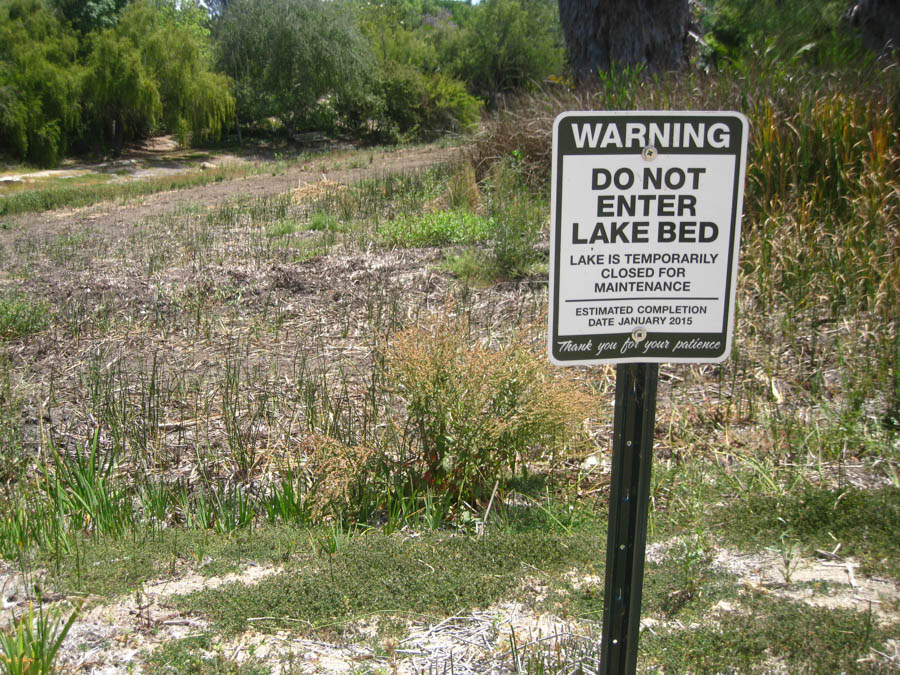 Dry as a bone.... It is empty because they are eliminating
the water plants that were clogging up the lake
Fruit Trees Of All Types

A Quince Tree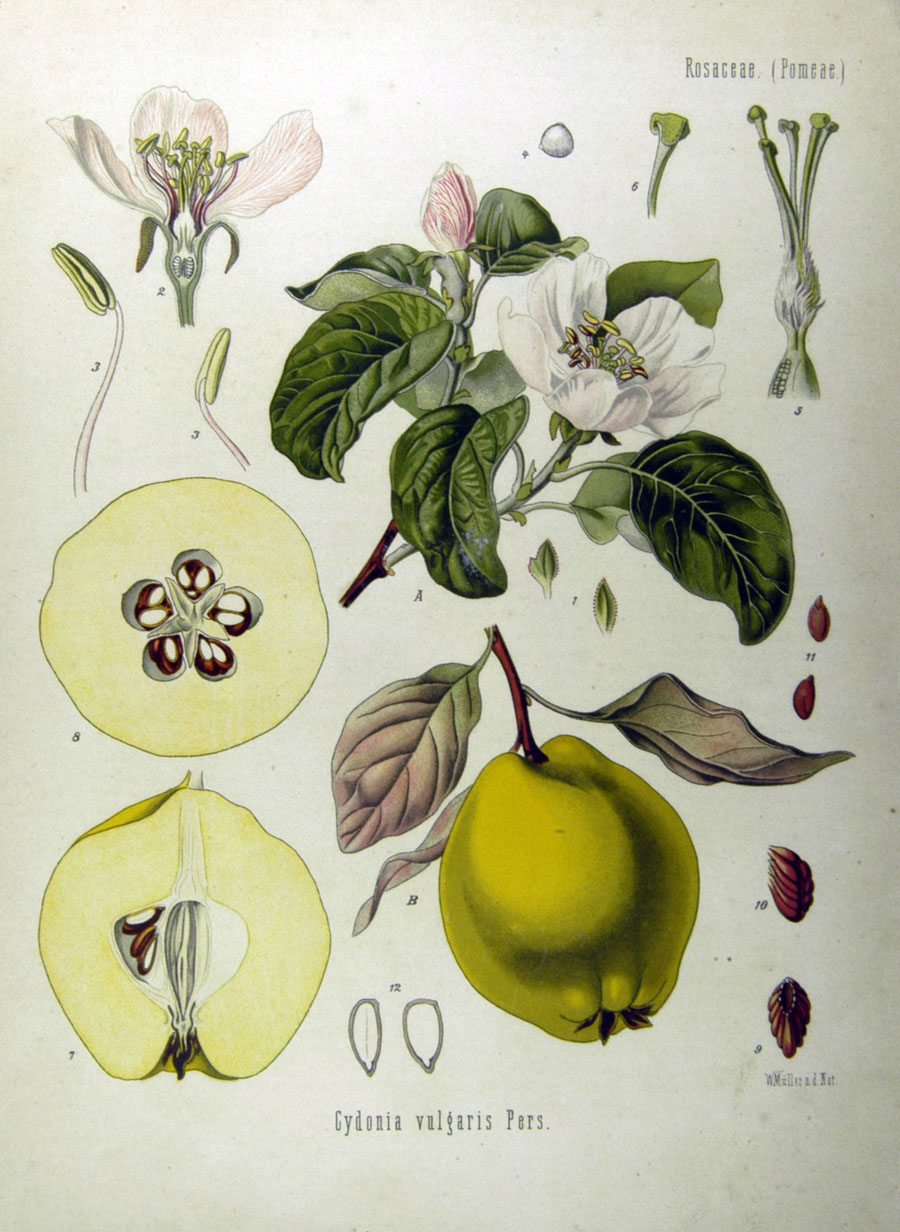 Did You Know? - The quince (/ˈkwɪns/; Cydonia oblonga) is the sole member of the genus Cydonia in the family Rosaceae (which also contains apples and pears, among other fruits). It is a small deciduous tree that bears a pome fruit, similar in appearance to a pear, and bright golden-yellow when mature. Throughout history the cooked fruit has been used as food, but the tree is also grown for its attractive pale pink blossom and other ornamental qualities.
The tree grows 5 to 8 metres (16 and a half feet to 26 feet) high and 4 to 6 metres (13 feet to 19 and a half feet) wide. The fruit is 7 to 12 centimetres (3 to 5 inches) long and 6 to 9 centimetres (2 to 3 and a half inches) across.
It is native to rocky slopes and woodland margins in South-west Asia, Turkey and Iran[2] although it can be grown successfully at latitudes as far north as Scotland.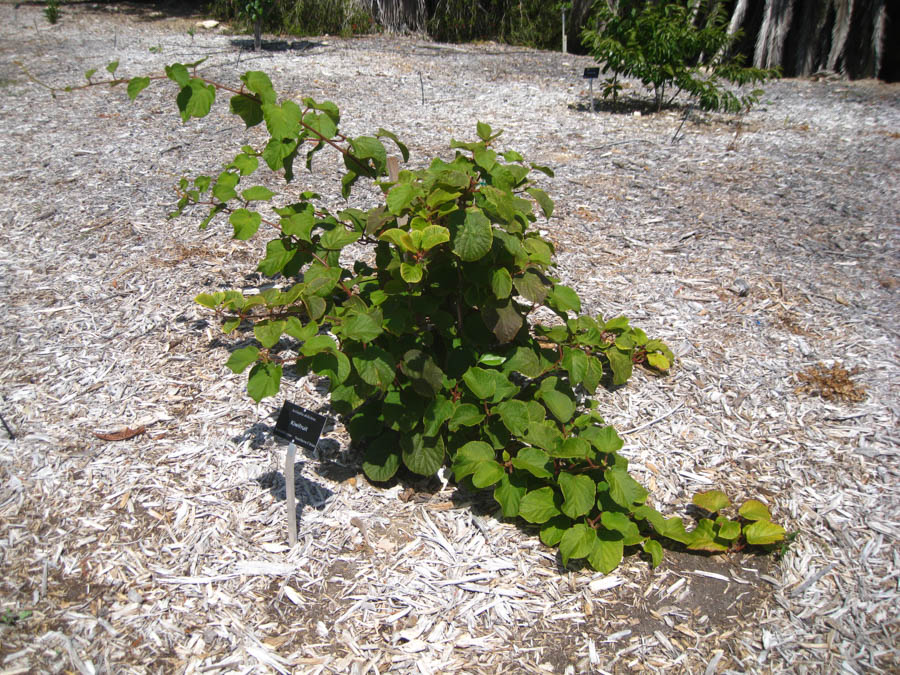 Baby kiwi plant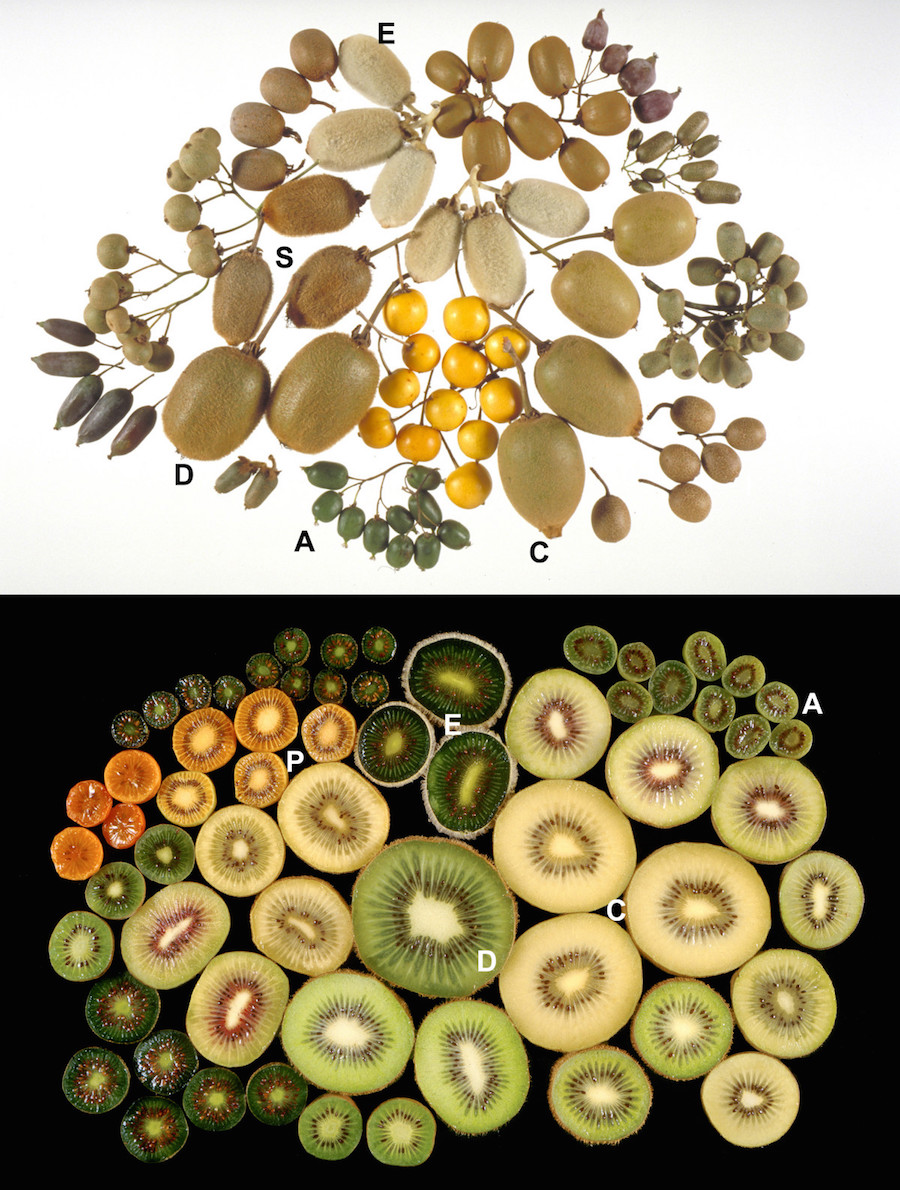 Kiwifruit by species A = A. arguta, C = A. chinensis, D = A. deliciosa, E = A. eriantha, I = A. indochinensis, P = A. polygama, S = A. setosa.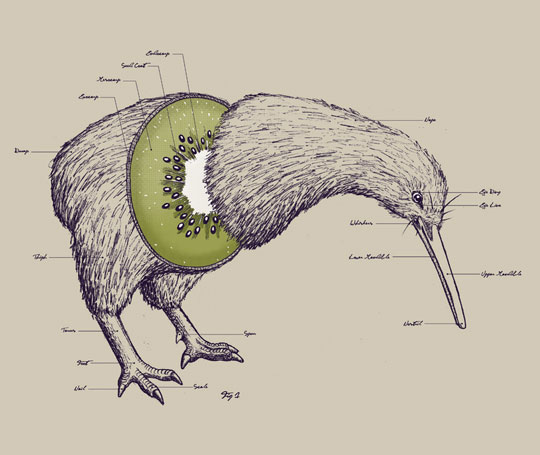 Flying fruit???
Did You Know? - Kiwifruit is native to north-central and eastern China. Cultivation of the fuzzy kiwifruit spread from China in the early 20th century to New Zealand, where the first commercial plantings occurred.
Although cultivars were called by a variety of Chinese names, such as yang tao, meaning "strawberry peach", "Chinese gooseberry" (because of the flavor and color of the flesh) became commonplace as a name among growers in England and New Zealand during the early 20th Century and during World War II when the fruit was popular with American servicemen stationed in New Zealand.
The fruit was exported to California using the names "Chinese gooseberry" and "melonette".
In 1962, New Zealand growers began calling it "kiwifruit" to give it more market appeal, followed by a California-based importer also using the name, "kiwifruit", to introduce the fruit to the American market.
Heading To Garden Of The Senses
Did You Know? - This garden encourages you to enjoy plants and flowers by smell, touch, sound, and sight. Plants are arranged in raised beds so they can easily be touched or smelled. Individual plant labels identify which senses the plant engages.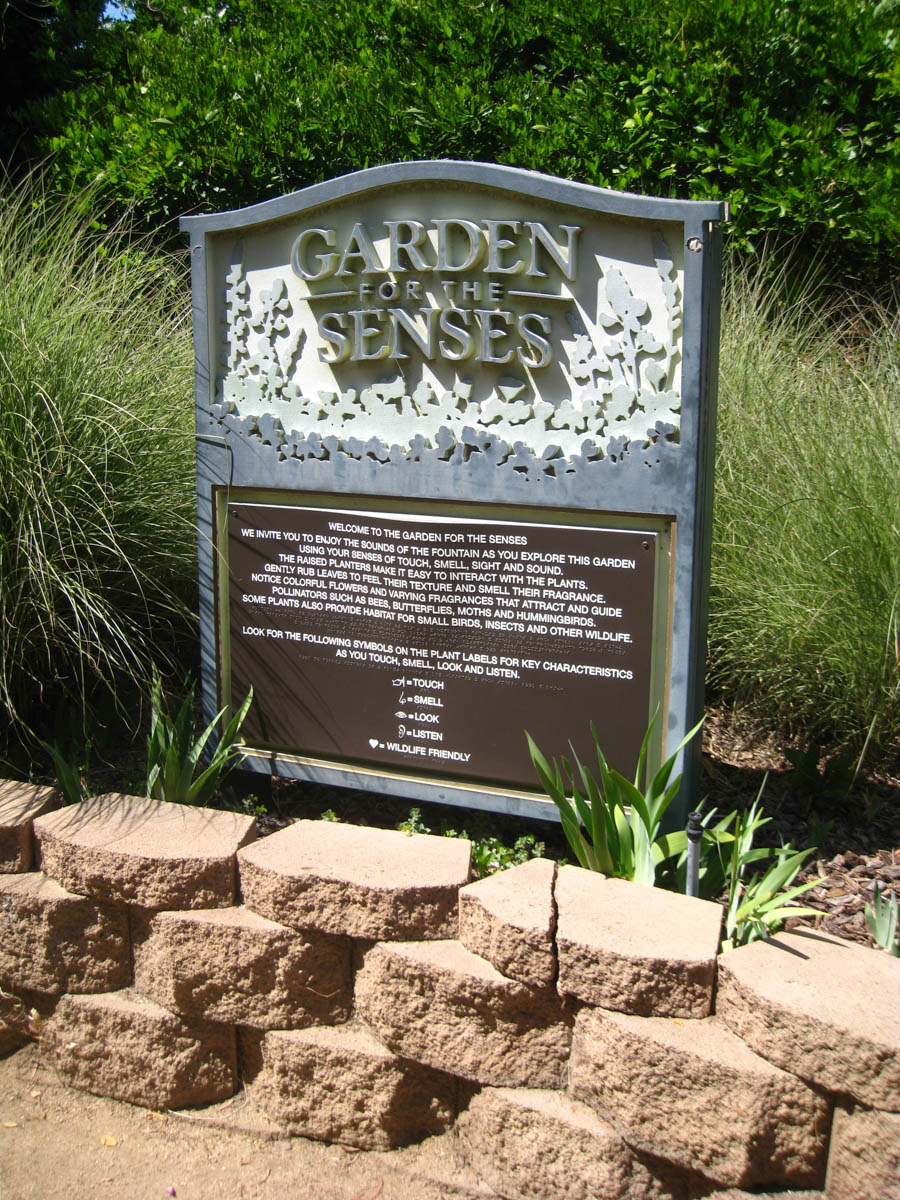 Loved the raised beds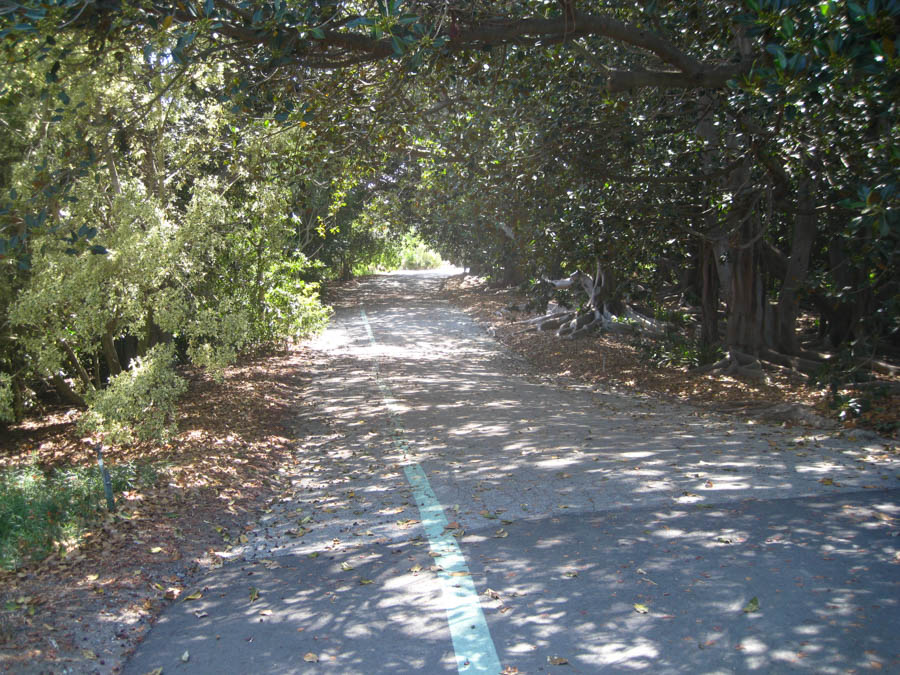 Through the various tree forests - ginkgo, acacia, conifers, etc.
The Smell Garden... Say What?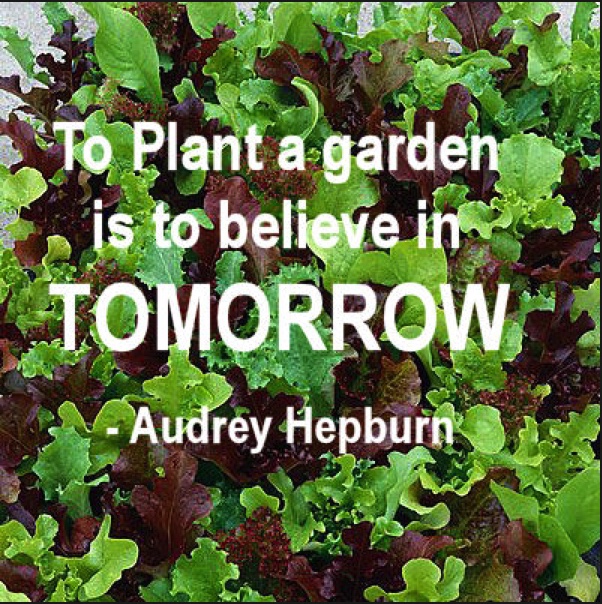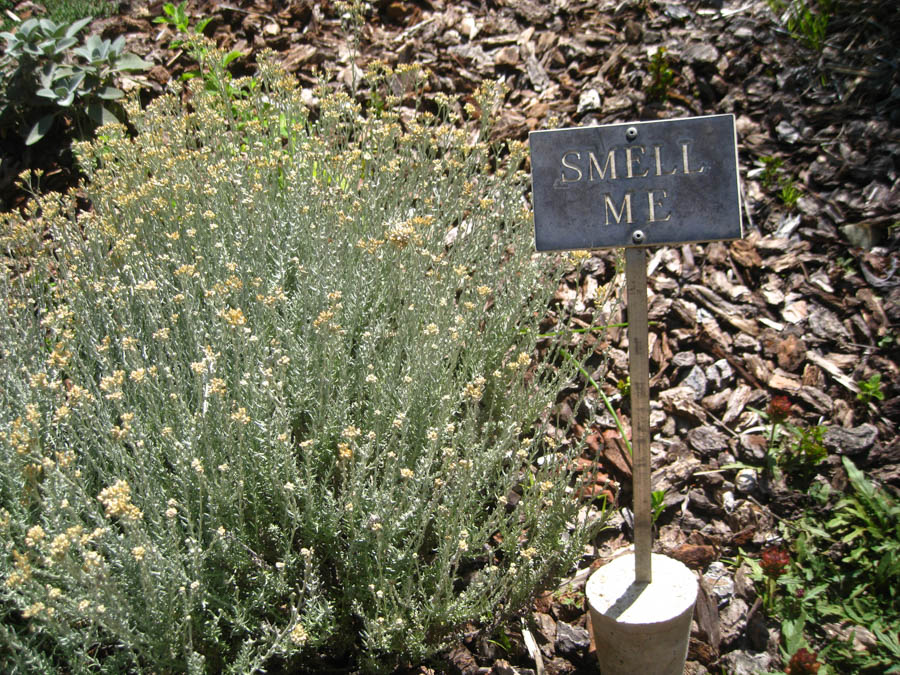 The garden asked you to touch the plants and then smell your hands!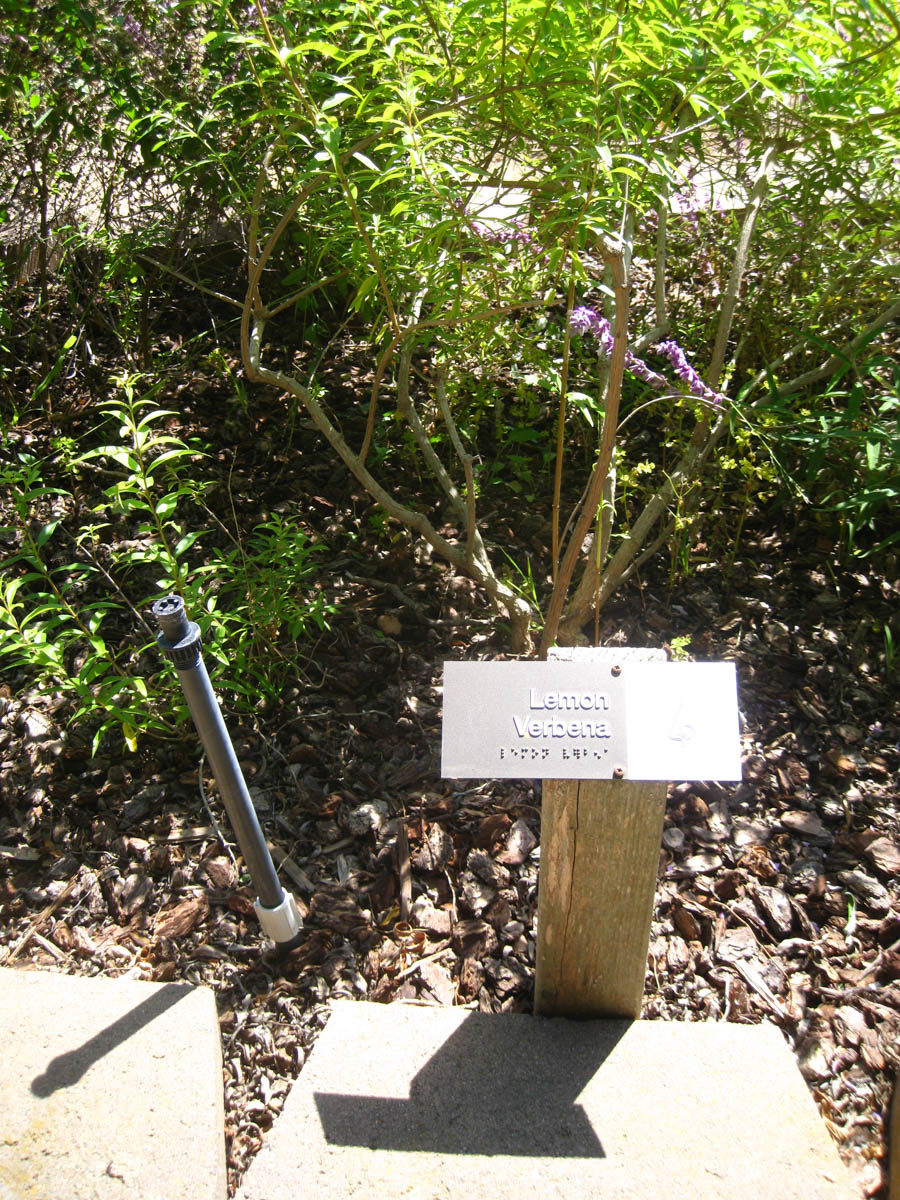 Definitely lemon

Guess what smell this is?

The plants are easy to reach because of the raised beds
Rose Garden
Did You Know? - The Rose Garden contains approximately 1,600 roses, including hybrids tea, floribunda, grandiflora, and old fashioned roses. The garden has been selected as an All-American Rose Selections (AARS) Public Garden. Top AARS winners have been added to the garden every year. Popular hybrids such as Mr. Lincoln and Peace can be found among many other fragrant roses including our large collection of David Austin English Roses. A pruning demonstration class is held annually in early January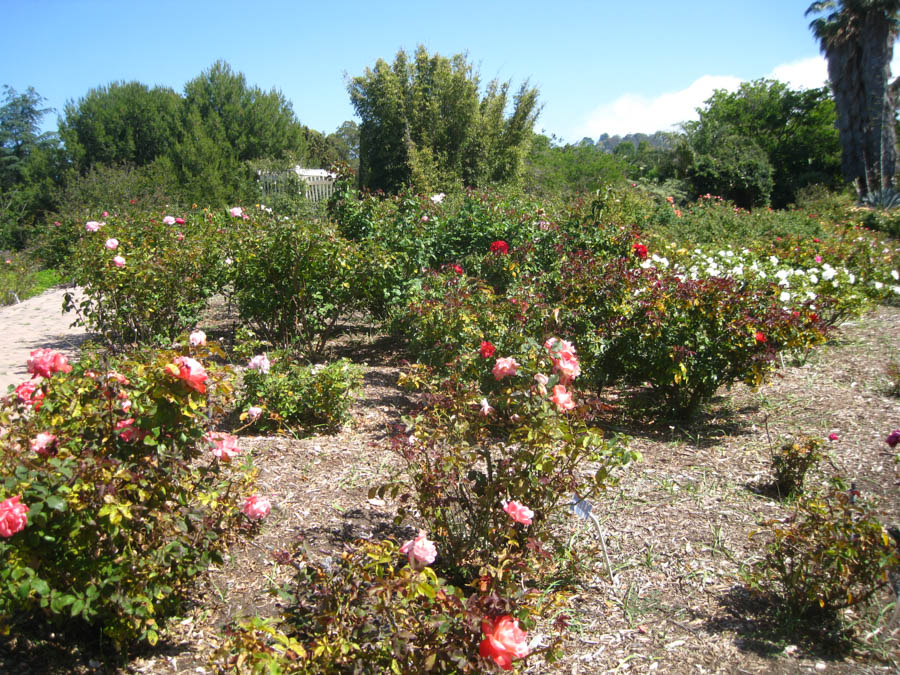 Again, Mother Nature is so creative with colors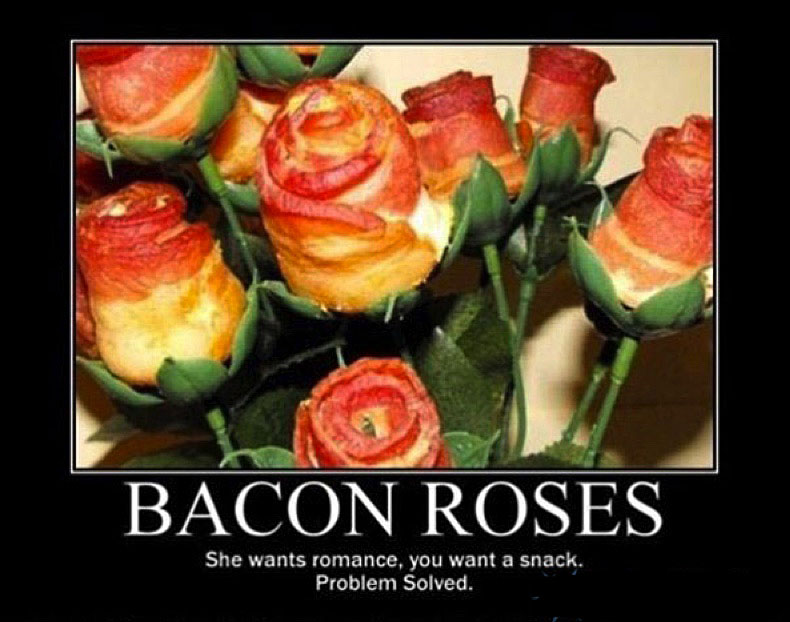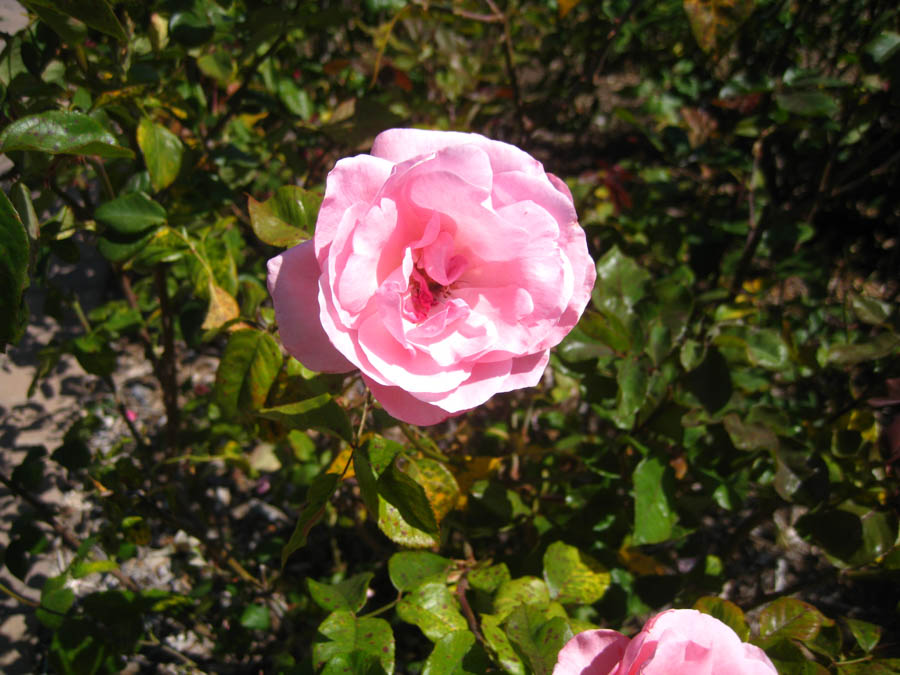 Indeed pink!

Stop and smell the roses!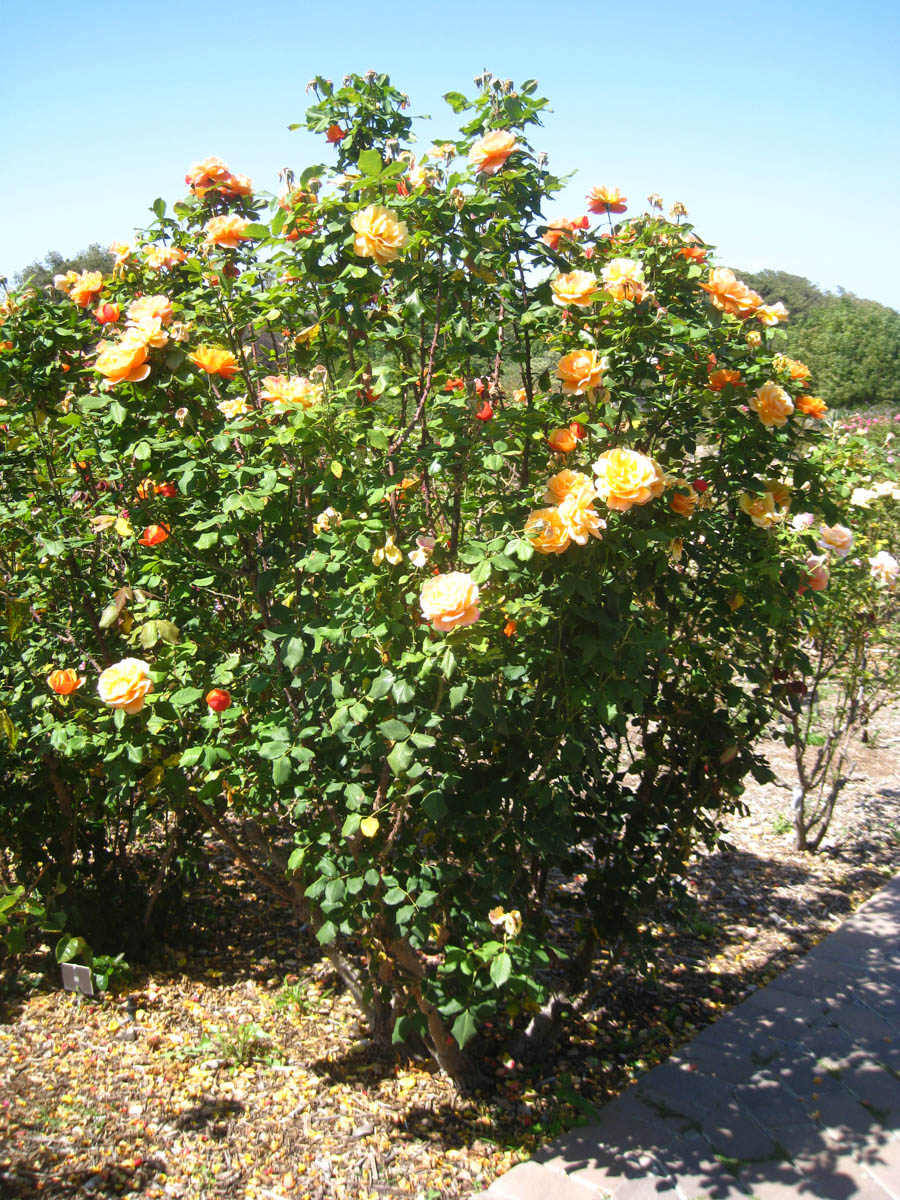 Rose trees were 6-8 feet tall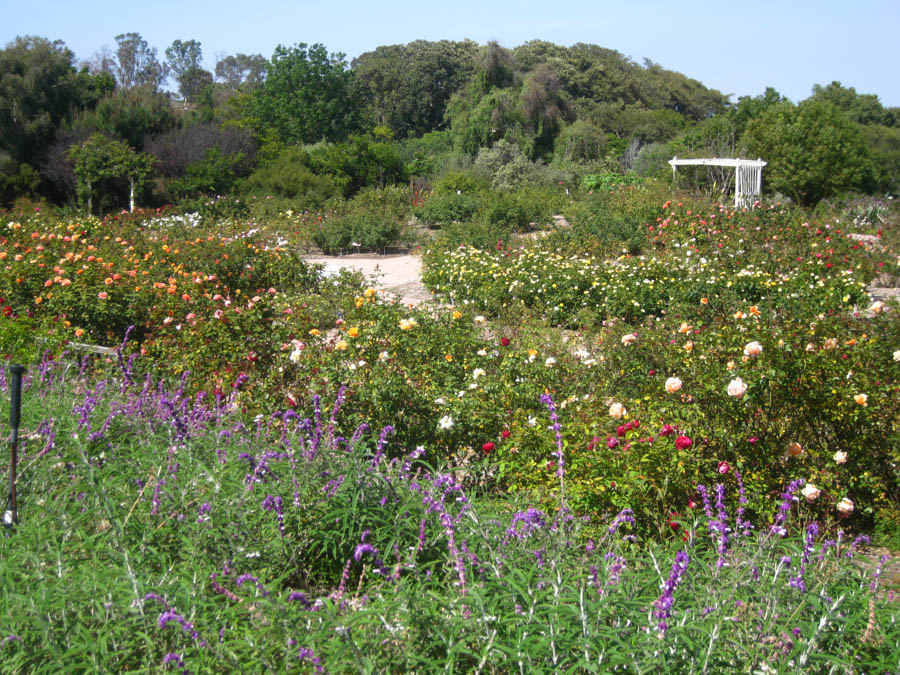 Awash in colors
Back To The Entrance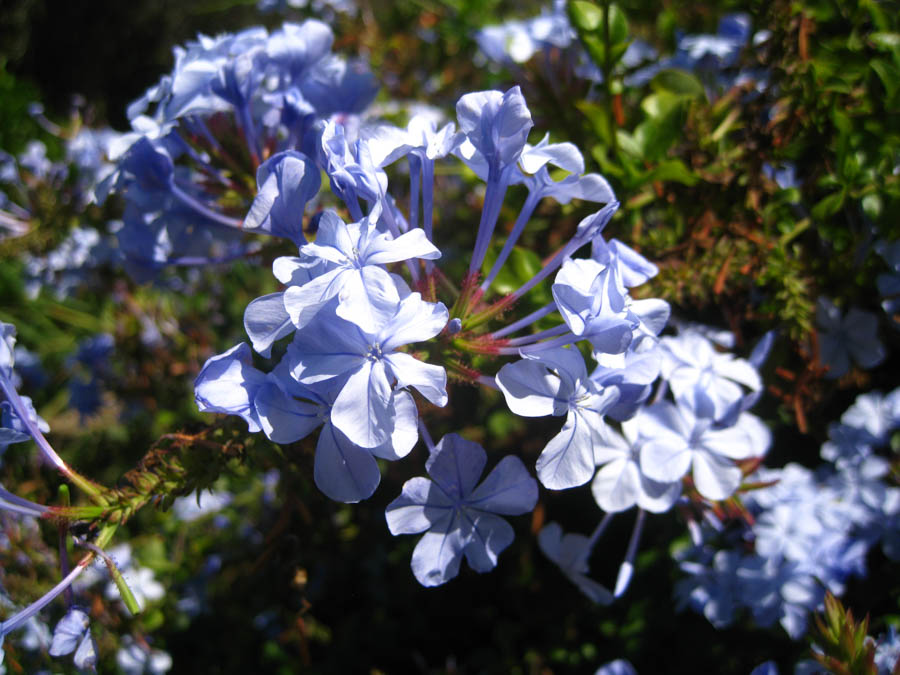 Blues and purples!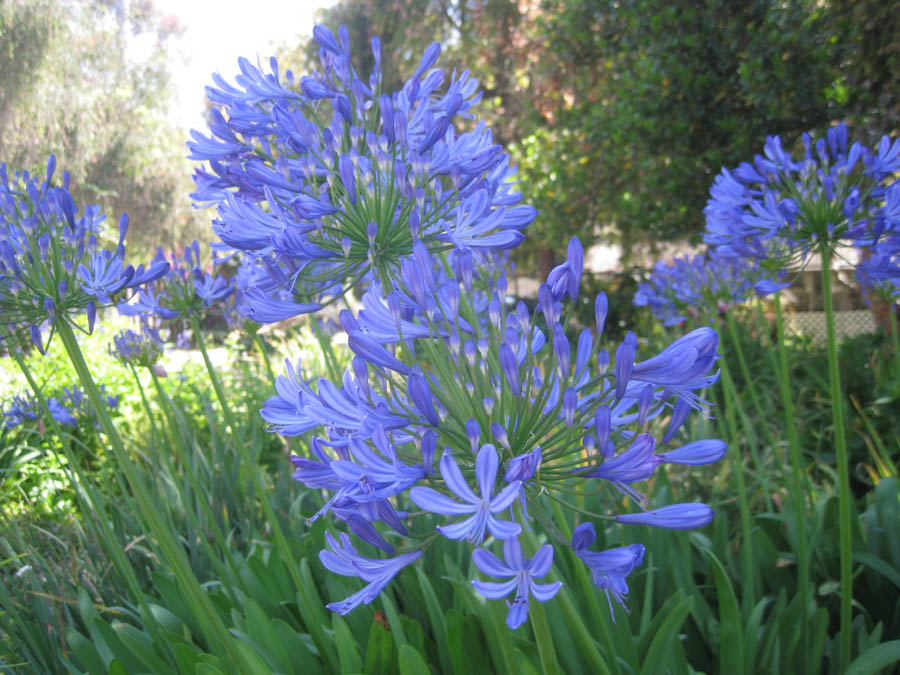 Agapanthus were especially beautiful today

Oranges and reds were magnificent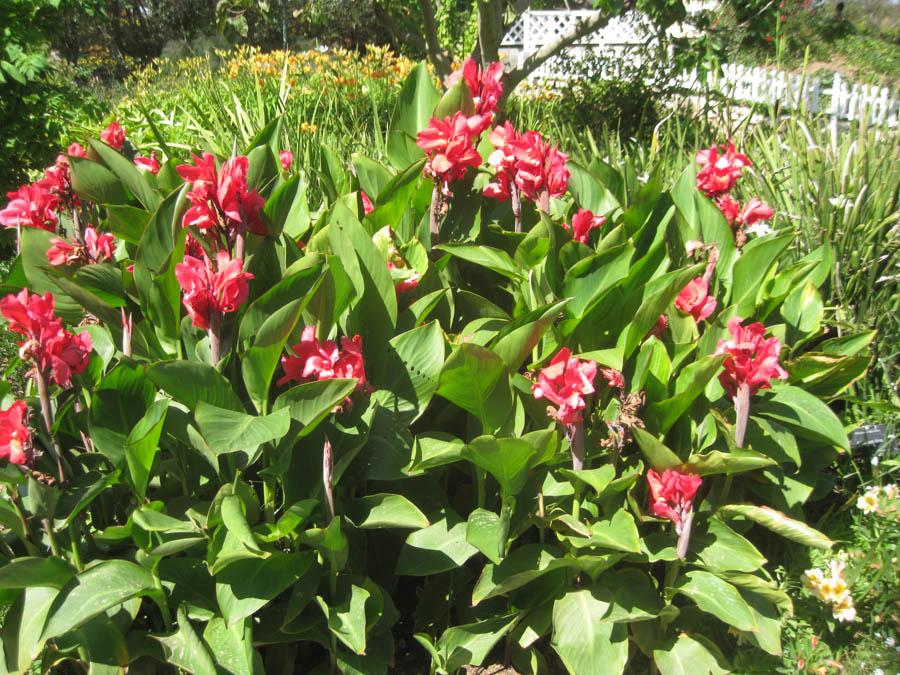 Hey... It's Christmas in the garden!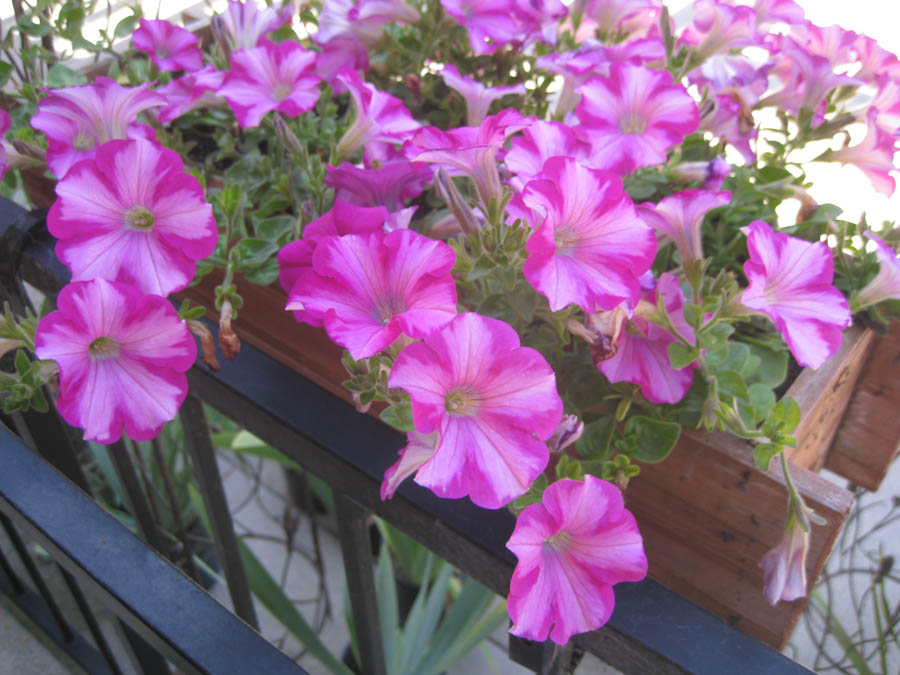 They look so cheery!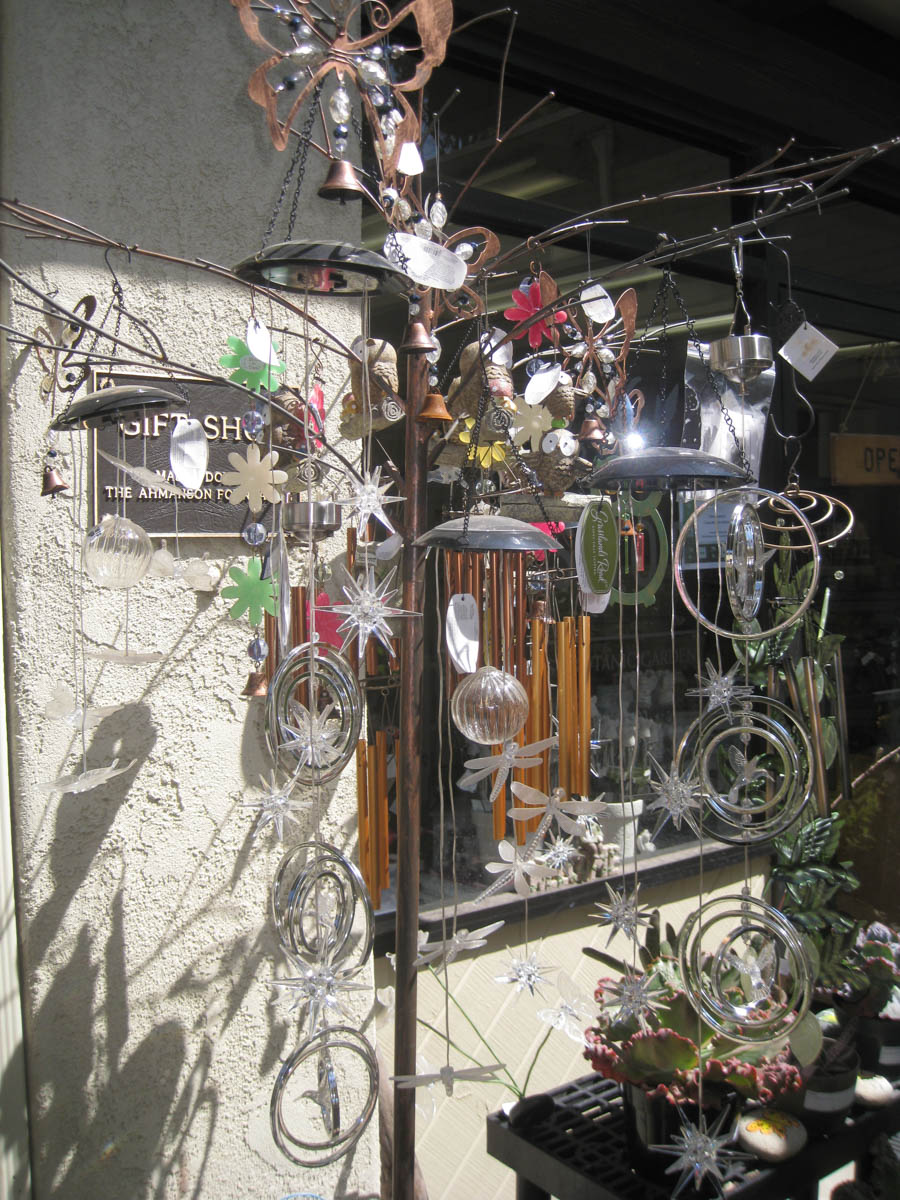 Baubles and bangles and bright shiny beads
We Are Off To Terranea For A Drink And A Visit With Dad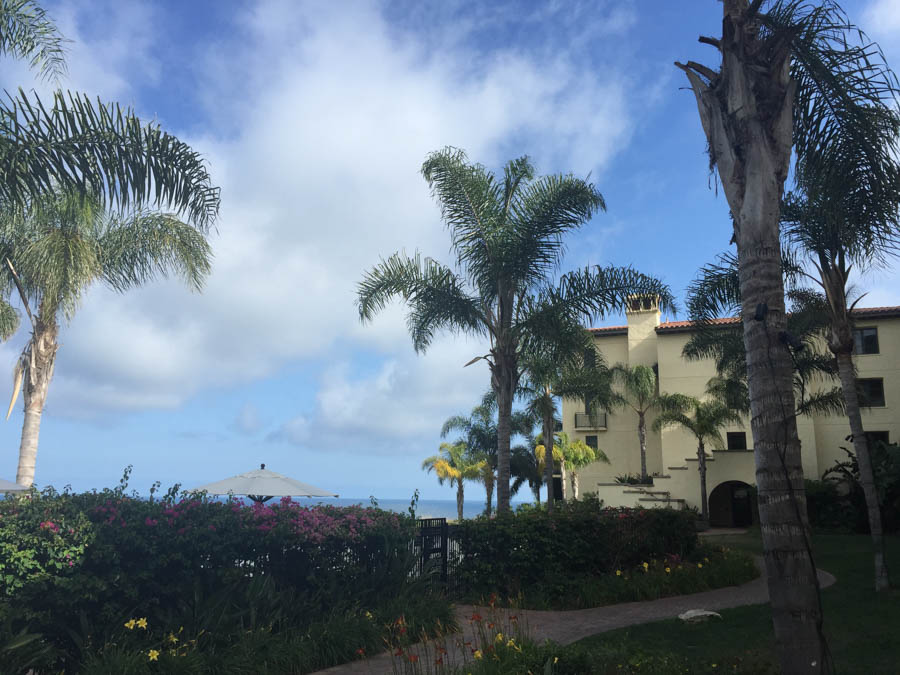 We found an outdoor area that was perfect for Sake and Ribs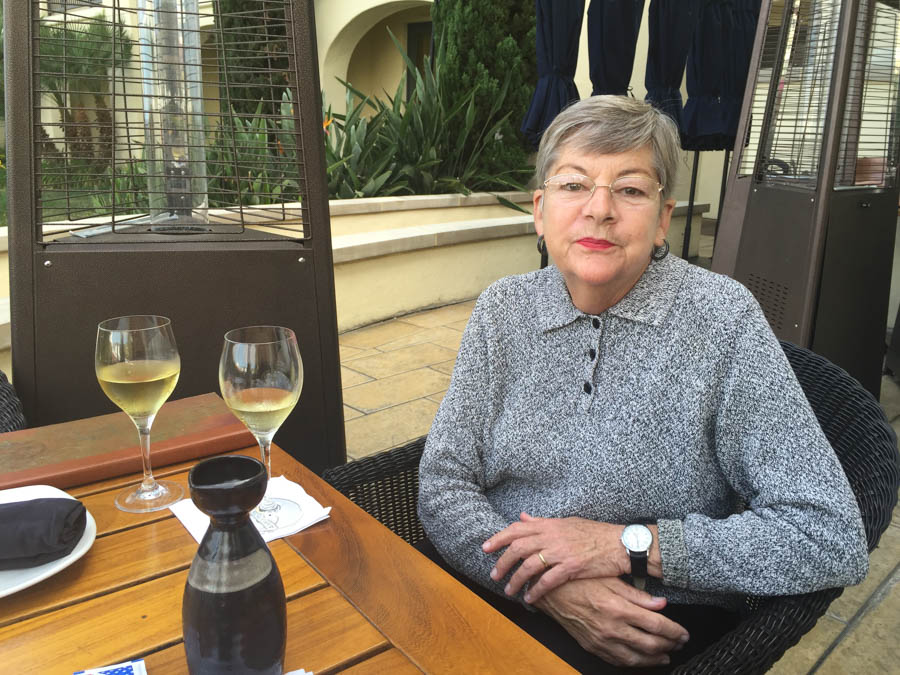 We had a couple of drinks before heading to the
Starlighters Board Meeting in Orange Country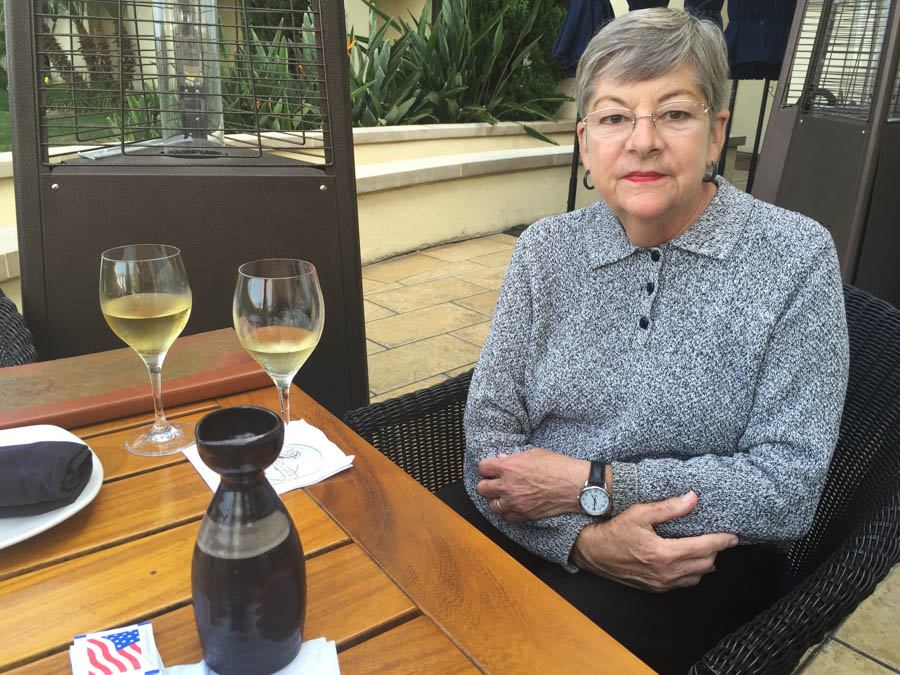 "This is my serious look!"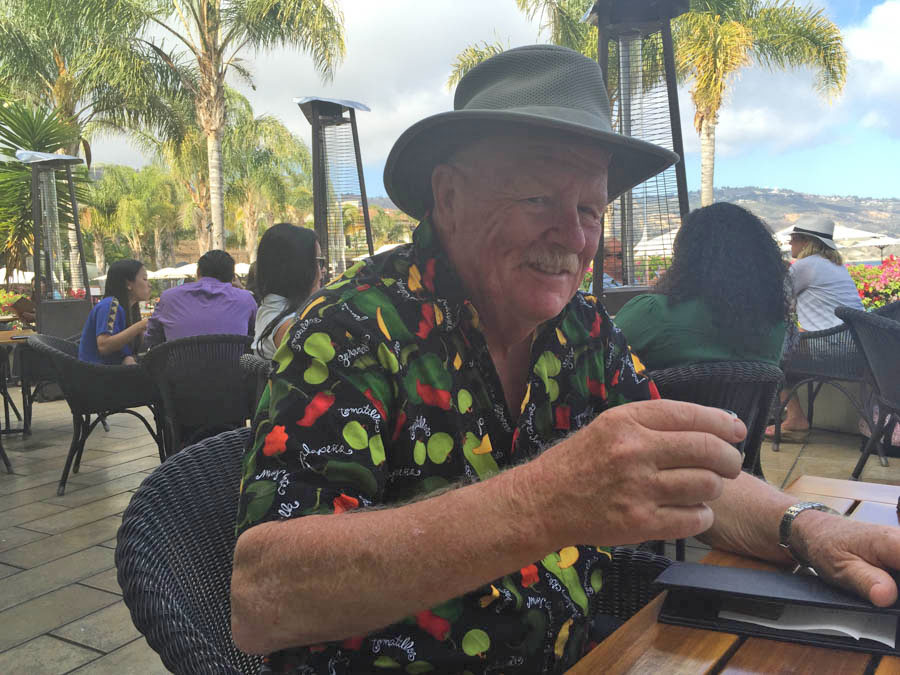 Cowboy Paul doing battle with the Sake

The heaters were lined up because it will get cold later on!