We Remember When!
Don't laugh... Paul can remember when. On the Apollo Program we used huge computers and frankly some were almost this old! The ACE checkout computers were large physical machines but had less power than the CPU in my XM Radio! In July the acceptance checkout equipment team began procuring equipment for an experimental station at the Cape.
Gemini officials helped fund the laboratory in hopes that the system might benefit their program. The Instrumentation Branch activated the station in September; its original equipment consisted of a small computer, an alphanumeric display device, a de-commutation system, and the manual uplink prototype.
A downlink prototype was put in operation the following month. By April 1963 the team was working two digital computers in a non-synchronized mode, exchanging data through a shared memory base. Gordon Cooper's 22 revolutions around the world in May 1963 marked another milestone for the station. The experimental equipment provided real-time support of preflight checkout and in flight operations for the last Mercury mission.
The station's computers displayed Faith 7's telemetry data on screens and high-speed line printers. The laboratory was fast becoming one of the tourist attractions at Cape Canaveral; during their visits to the Cape, new astronauts spent a half-day in the station.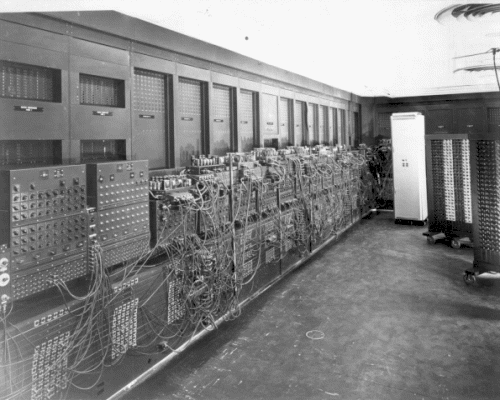 Our server is considered bullet-proof!

The staff does are marvelous job replacing the small pieces of the computer