A Voyage On The Queen Mary II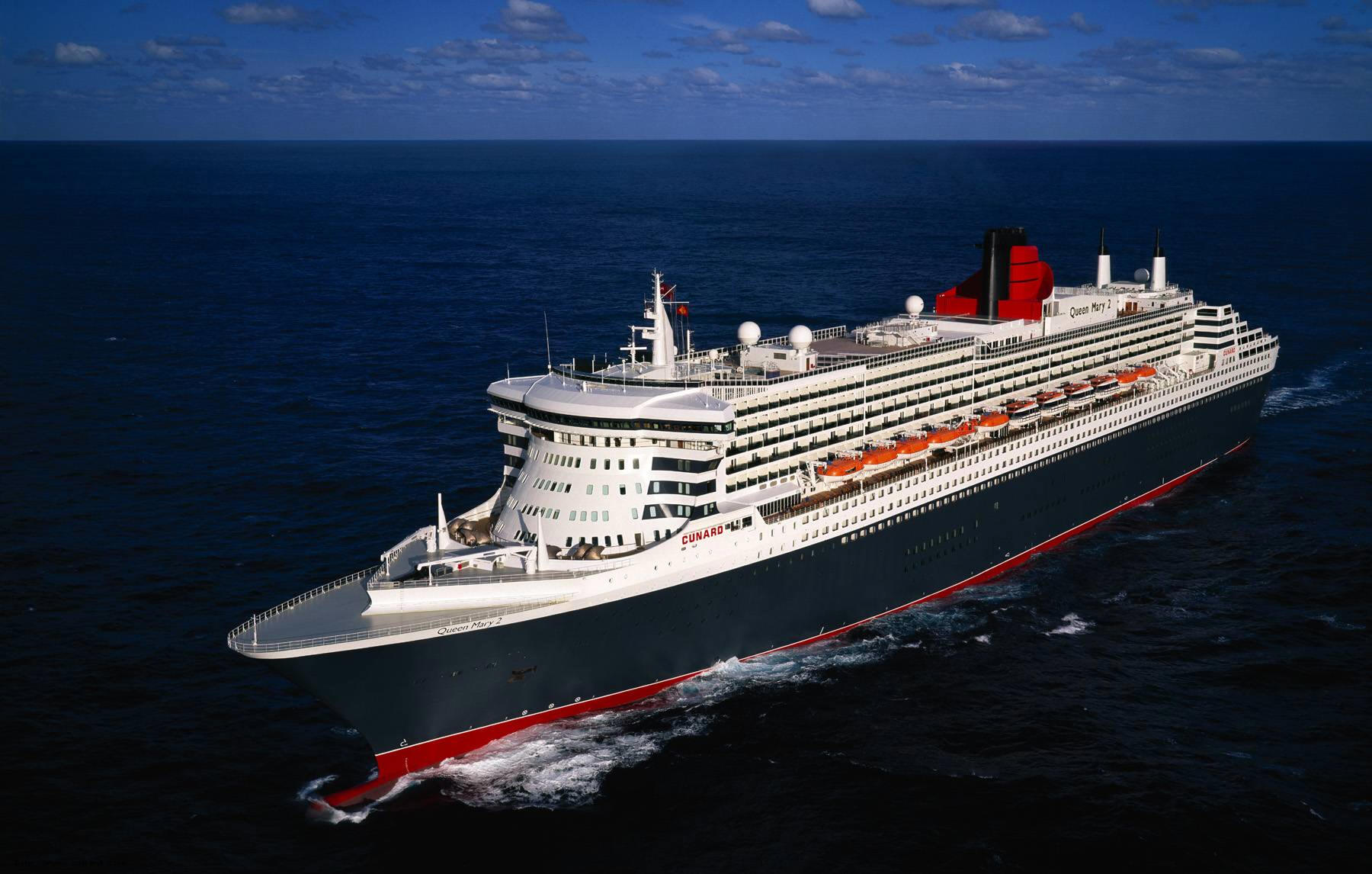 A most beautiful ship
Time to be on vacation and what better way to go than the Queen Mary 2 ... It doesn't get better than this (unless it is Crystal Cruises).
When the stars come out, she shines even brighter. Beaded gowns. Black ties and tails. Champagne and caviar. QM2 plays host to the most elegant soirees of the season - in any season. Dancers sweep across the largest ballroom at sea. And we danced... every evening from 8 until midnight! Of course, dance lessons at noon every day helped things along!
Destination Hawaii
The State of Hawaii is an archipelagic state of the United States located in the central Pacific Ocean southwest of the continental United States, south of Alaska, and north of Tahiti. From a physiographic and ethnographic perspective, this archipelago is frequently reckoned as part of the Polynesian subregion of Oceania.
This state encompasses nearly the entirety of the volcanic Hawaiian Island chain, which is made up of hundreds of islands spread over 1,500 miles (2,400 km).
Of these, the eight largest islands are considered the "main islands" and are located at the southeastern end of the archipelago. In order from the northwest to southeast, they are Niihau , Kauai, Oahu, Molokai, Lanai, Kahoolawe, Maui, and Hawaii. The last is by far the largest, and is often called the "Big Island" or "Big Isle" to avoid confusion with the state.

The state was admitted to the Union on August 21, 1959, making it the 50th state. Its capital is located in its major city, Honolulu on the island of Oahu. The most recent census puts the state's population at 1,211,537.
The Itinerary Was Excellent For Us!
We wanted to depart LA and return to LA because the airplane situation is just horrific... We got our wish on one of the world's greatest ocean liners!
February 2006
25 - Sat Los Angeles, USA Depart 5:00 pm
26 - Sun Cruising the Pacific Ocean
27 - Mon Cruising the Pacific Ocean
28 - Tue Cruising the Pacific Ocean

March 2006
1 - Thu Honolulu, Hawaii, USA 8:00 am - 11:00 pm
2 - Wed Lahaina, Hawaii, USA 8:00 am - 6:00 pm
3 - Fri Kailua, Kona, Hawaii, USA 8:00 am - 5:00 pm
4 - Sat Cruising the Pacific Ocean
5 - Sun Cruising the Pacific Ocean
6 - Mon Cruising the Pacific Ocean
7 - Tue Ensenada, Mexico
8 - Wed Los Angeles, USA Arrive 6:00 am