An Enjoyable Hobby, Pastime & Necessity!
Did You Know? - Cooking is the act of preparing food for eating by the application of heat. It encompasses a vast range of methods, tools and combinations of ingredients to alter the flavor or digestibility of food. It is the process of selecting, measuring and combining of ingredients in an ordered procedure in an effort to achieve the desired result. Factors affecting the final outcome include the variability of ingredients, ambient conditions, tools, and the skill of the individual doing the actual cooking.
It Starts In The Garden

We go to the local nurseries to gather seeds and plants

We then prepare the garden and we do it in phases so we always have something going on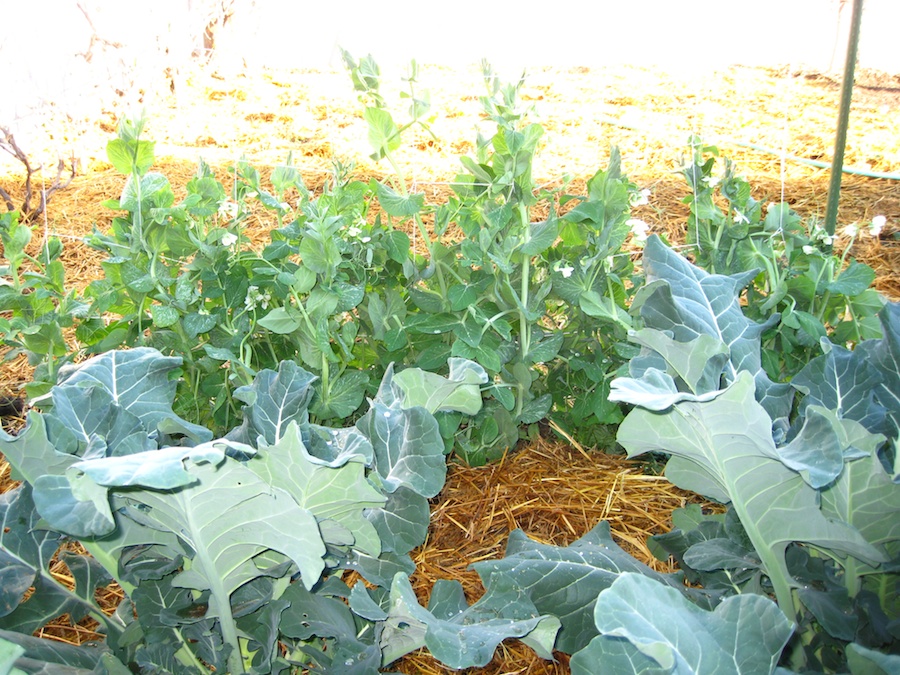 The broccoli is beautiful
Did You Know? - Broccoli is a plant in the cabbage family, whose large flower head is used as a vegetable. The word broccoli, from the Italian plural of broccolo, refers to "the flowering top of a cabbage". Broccoli is usually boiled or steamed but may be eaten raw and has become popular as a raw vegetable in hors d'œuvre trays. The leaves may also be eaten.

The mulch is made of straw and we use about 5-6 bales a year mulching all the gardens around our home