About High School Days - 1960-1962
I went to Hamilton High School , both in the LA Unified School District. Graduated in 1962 and then off to LACC/USC. See what was happening when Paul went to school: 1960 - 1961 - 1962 .
High school was "OK" but not a high point of my life... I was the proverbial "nerd".. You know, ROTC, Electric Shop, etc. Sports..."Phooey!" That was for the jocks! Didn't understand it then... don't understand it now! I have not watched a football game in 30 years!
I ran around with the ROTC and ham radio crew . Ed Heyman, Bob Barfield, etc. Great guys then... Great guys now! Only had a few friends in High School but that was OK... I was no follower... then or now!
So... what DO I remember... here are a few items!
Sooo.... What is in a Class Name? We were called the Tai Shans ... I have NO idea why but we did have a bright orange sweater and a picture of a mountain on it!

Dang.... Almost handsome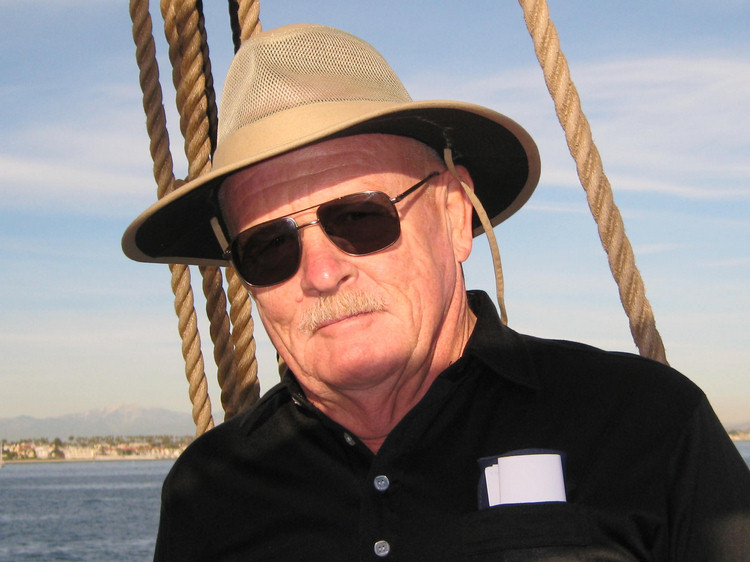 OMG... Look what fifty years can do!!!
A Letter
An E-Mail we received.....

I started out looking for Hamilton High so I could find an alumni association so I could give them a new address so they could find me for the next event. Instead, I made the find.

Great site. By your table of contents, it looks like you retired from normal work right around November of last year. Or, you said goodbye to life as we know it for a while. I was a Caledonian (Summer '65). Something green emblazoned on my sweater. Or maybe the sweater was green.

I was WN6FQX and went on T hunts and Field Days at Mount Lee. Always on 2 meters with a Gooney Bird. I was pleased you found JB and I sent him an email already. His room and always-on radio were how I learned that JFK died from his wounds.

I just wanted to let you know that your efforts are appreciated, and now I'll be home late for dinner. After spending time on your memory pages, I can almost smell the corned beef at Buddy's deli, see the hair on the floor at Ben's Barber Shop and recognize the butcher from Thriftown Market.

Irwin Joseph
Some of the several hundred I went to school with....
Class Name: Tai Shans; Huh!!!
Everybody needs a class name, right! We got Tai Shans... I never understood what all that was about but I wore the sweater. It was a bright orange.
Tai Shan is not just a mountain, it's a god. Lying 100km south of Ji'nan, it's the easternmost and holiest of China's five holy Taoist mountains (the other four being Hua Shan, the two Heng Shans and Song Shan), and has been worshipped by the Chinese for longer than recorded history. It is justifiably famed for its scenery and the ancient buildings strung out along its slopes. Once host to emperors and the devout, it's now Shandong's biggest tourist attraction. The walk up is sometimes tacky, often engrossing, occasionally beautiful - and always very hard work.
The Shan people currently are a people without a nation. The Shan State, 155,081 square kilometers or 60,146 square miles, forms the eastern part of the Union of Burma. Currently the Shan people are horribly oppressed by the government of Myanmar (formerly known as Burma) and many are now refugees in Thailand. Shan people can also be found in Laos, China (Yunnan Province), and Vietnam. It is these Shan refugees in Thailand whom a missionary I support, Neel Roberts, met and immediately felt a strong affection. Because of my desire to further understand Neel's ministry I am doing this project on the Shan people.
"The word "Shan" is actually a corruption of Siam or Syam, and is the name given to them by the Burmans. The Shans call themselves 'Tai' (sometimes spelled 'Dtai' or ,across the border in southwestern China, 'Dai'), and they are related to the Thais and the Laotians, whose borders they share."In Thailand the Shan are known as "Tai Yai" which mean "elder brother of the Thai."
"The history of the Shan dates back to the 2nd century B.C. when diverse groups of people living in the Kwangsi and Kweichow provinces south of the Yangtze River were pushed southward by the expansion of the Chinese empire. A western group migrated down the Salween river around 63 B.C. in to what is presently Shan State and established a number of principalities."
Since the 13th century when the Shan gained control over upper Burma, the history of the Shan is filled with conflict with the Burmese. The Shan have been desiring to have their own independent state ever since the Burmese took over the Shan state in 1604. In 1922, the British government established the Federated Shan States but in 1942 the Japanese overran south-east Asia and set up a Burmese puppet government with most of the Shans states being part of Burma and two states being transferred to Siam (now Thailand). During World War II, the Shan were loyal to the Allies while the Burmese assisted the Japanese. After the war British rule was reestablished in the Union of Burma which included the Shan State. The Union of Burma became independent in 1948 with the Shan State given the right to secede in ten years. This right was never acknowledged and in fact as Burma became more totalitarian the Shan were more ruthlessly repressed
Hamilton From The Sky

I remember him well.....