We Flew To London And Spent Two Weeks Sailing The North Atlantic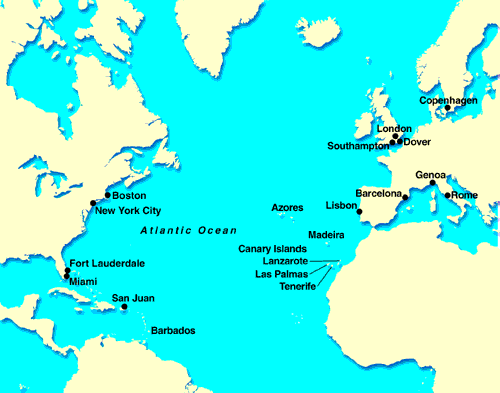 The North Atlantic is beautiful
We flew all night to London and spent a week on London seeing the sights. We were again traveling with Crystal so the accommodations were superior. We were in the theater district and within walking distance to the great museums of London.

After joining the ship, we sailed for France and then doubled back to England and Ireland before leaving for Iceland. We hit a good size storm north of England making the ship pretty empty of passengers (we had it all to ourselves!). We had to go east of the Shetland islands to fend off the wind which was clocked at 75 knots!

Iceland was magnificent and then off to Nova Scotia. Bar Harbor Maine and finally landing in Boston and completing the journey in New York.