High School Reunion Number Four Zero (Looks Better Than "40")
It's that time again! A year ending in a "nine" means only one thing.... another decade has passed us by! We do remember (sort of) number thirty... but is was sooooo long ago.
A class reunion is a meeting of former classmates, typically organized at or near their former school by one of the class on or around an anniversary of their graduation. Former teachers may be invited as well.
Usually, participants nostalgically reminisce about their old school days, fondly remember their school pranks, and bring each other up to date on what has happened to each of them since they went their separate ways.
Alumni are quite often concerned about how their lives have turned out when compared with the lives of their former classmates, and will sometimes feel pressured enough to go to great lengths to concoct stories about their fruitful careers, personal accomplishments and relationships with others.
Old World Village opened in 1978 and has always been synonymous with the annual Oktoberfest. Over the years thousands have witnessed the pulsating beat of Oom-pah-pa bands directly imported from Germany and Austria.
Let's get this party started!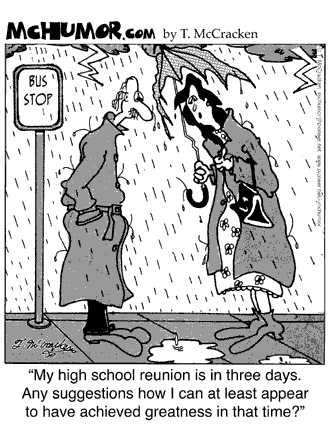 Thank you Susan Gatti Church (and all the others)
for putting on the reunion
Here Is What Happened As The Evening Progressed!
We showed up, Laurie was voted the designated driver, so the party began!

Sue and Laurie getting prepared
Did You Know? - High school is the name used in some parts of the world (in particular the United Kingdom, Northern America, and Oceania) to describe an institution that provides all or part of secondary education. The term "high school" originated in Scotland with the world's oldest being the Royal High School (Edinburgh) in 1505, and spread to the New World countries as the high prestige that the Scottish educational system had at the time led several countries to employ Scottish educators to develop their state education systems.

Now we are ready, the shades are off!

At our age we really need directions
Check-In Went Well, It Is Now June 1969
June 1 – In Montreal, Canada, Give Peace a Chance is recorded during the famous bed-in for peace by John Lennon. The song, the first single recorded solo by a Beatle, and released under the name Plastic Ono Band, is still a strong anthem for peace.


June 2 – In Ottawa, Canada, the National Arts Centre opens its doors to the public for the first time.


June 3 – Melbourne-Evans collision: The Australian aircraft carrier Melbourne collides with the U.S. destroyer Frank E. Evans in the South China Sea; 74 U.S. sailors are killed.


June 5 – An international communist conference begins in Moscow.


June 8 – U.S. President Richard Nixon and South Vietnamese President Nguyen Van Thieu meet at Midway Island. Nixon announces that 25,000 U.S. troops will be withdrawn by September.


June 18–22 – The National Convention of the Students for a Democratic Society, held in Chicago, collapses, and the Weatherman faction seizes control of the SDS National Office. Thereafter, any activity run from the National Office or bearing the name of SDS is Weatherman-controlled.


June 20 – Georges Pompidou is elected President of France.


June 23 – Warren E. Burger is sworn in as Chief Justice of the United States by retiring Chief Justice Earl Warren.


June 24 – The United Kingdom and Rhodesia sever diplomatic ties.


June 28 – The Stonewall riots in New York City mark the start of the modern gay rights movement in the U.S.

Laurie has a question
The essence of nostalgia is an awareness that what has been will never be again. - Milton S. Eisenhower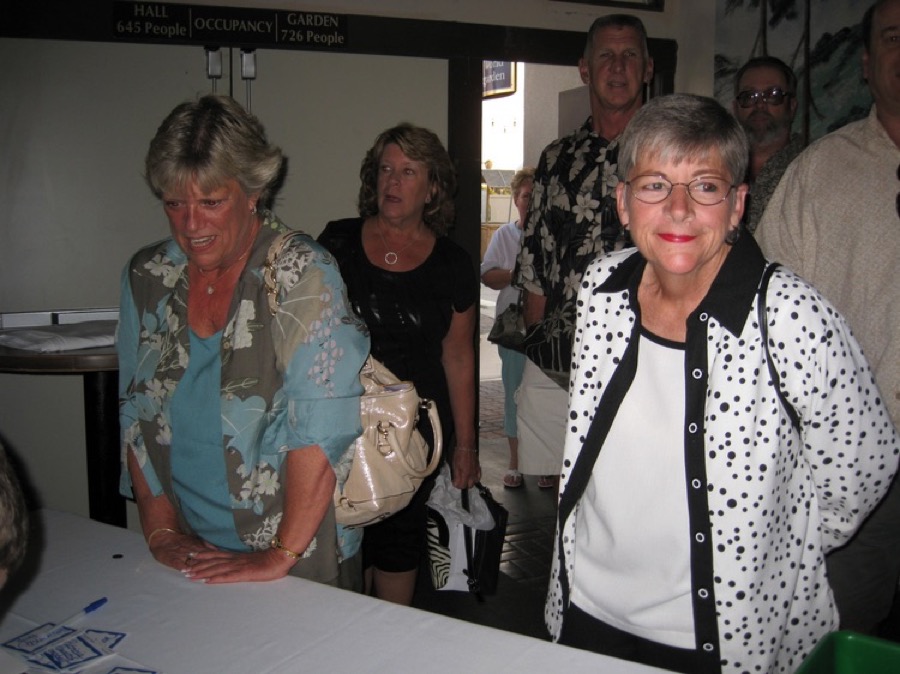 Sue already spots people she knows
We Found Our Table

Tina Cortez made it to the reunion because
Sue told her Mom "Tina has to come!"

Nice crowd and we go the best table, far from the
speakers yet on the corner of the dance floor

All is well, we have wine!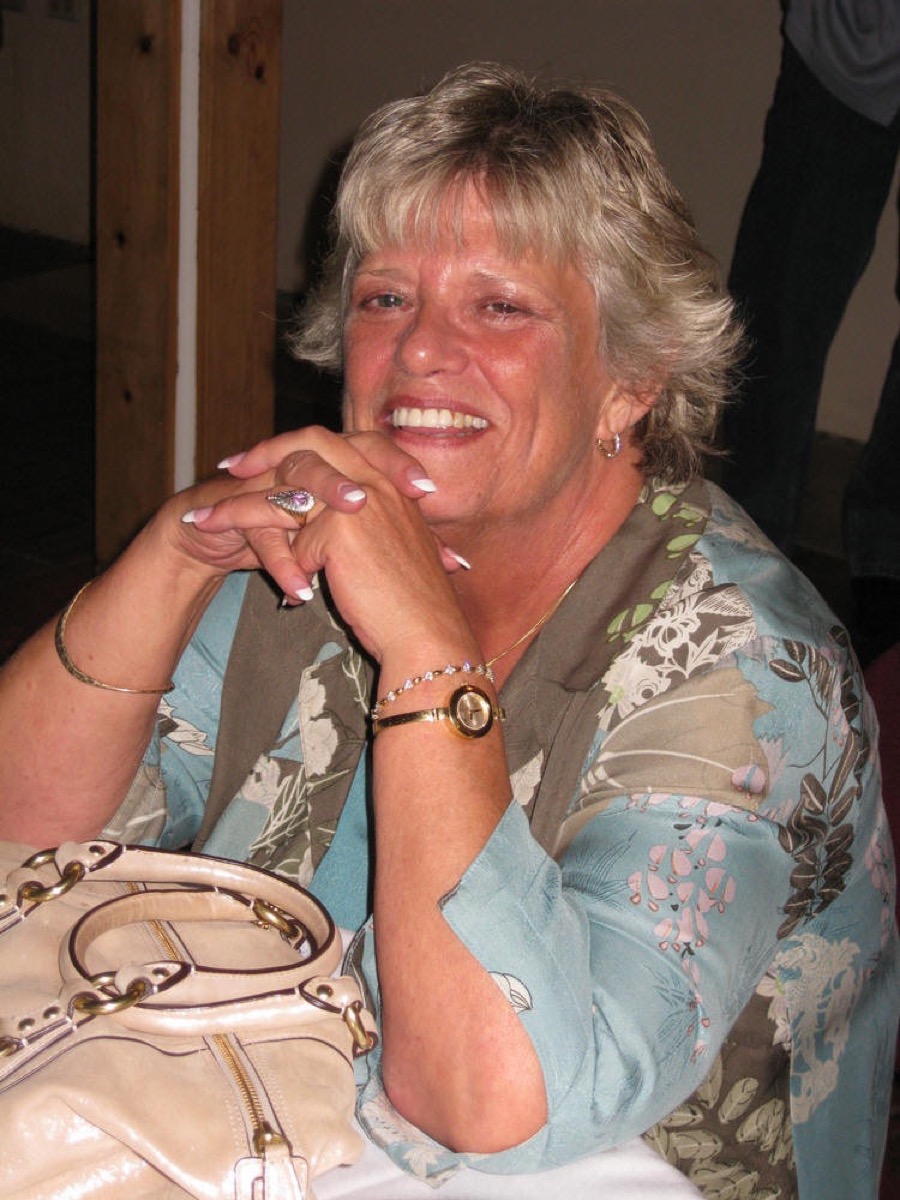 Laurie is all smiles

Someone sneaked outside...
We Met This Gentleman In The Bar... a Little Stiff
Meanwhile Back At The Table

Exchanging memories

The source of the sounds
Did You Know? - Perhaps the two most famous musical events of 1969 were concerts. At a Rolling Stones concert in Altamont, California, a fan was stabbed to death by Hells Angels, a biker gang that had been hired to provide security for the event. In retrospect, some commentators have concluded that the violence signaled the end of the "hippie" movement, which espoused an ethos of free love and peace.
Even more famous than the Altamont concert is Woodstock, which consisted of dozens of the most famous performers in the world at the time, playing together in an atmosphere of peace with nature and love, with many thousands of concert goers; it is still one of the largest concerts in the history of the world.

Good turnout after four decades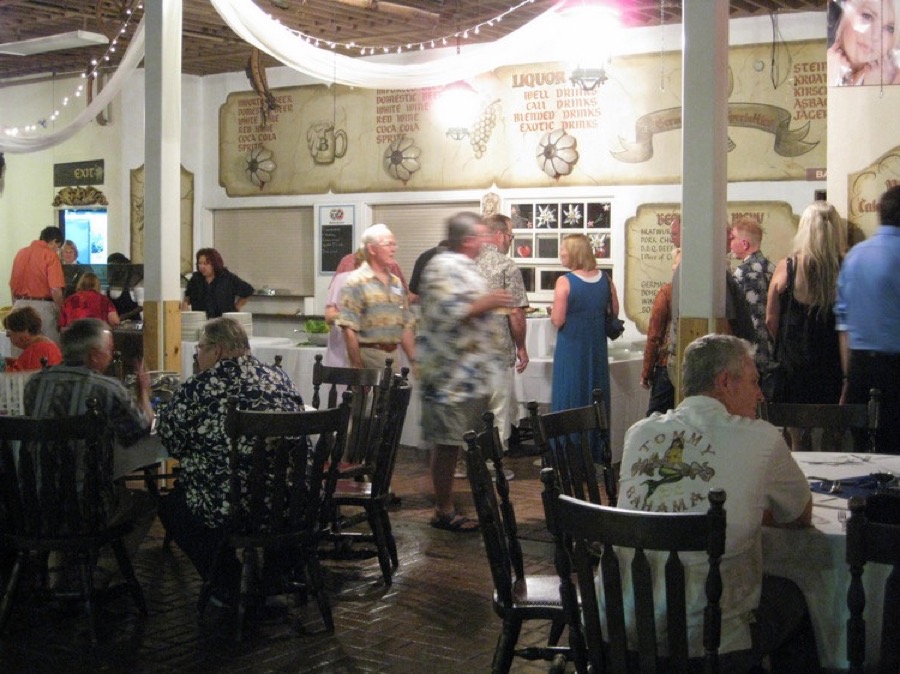 WIne is flowing and beer is moving fast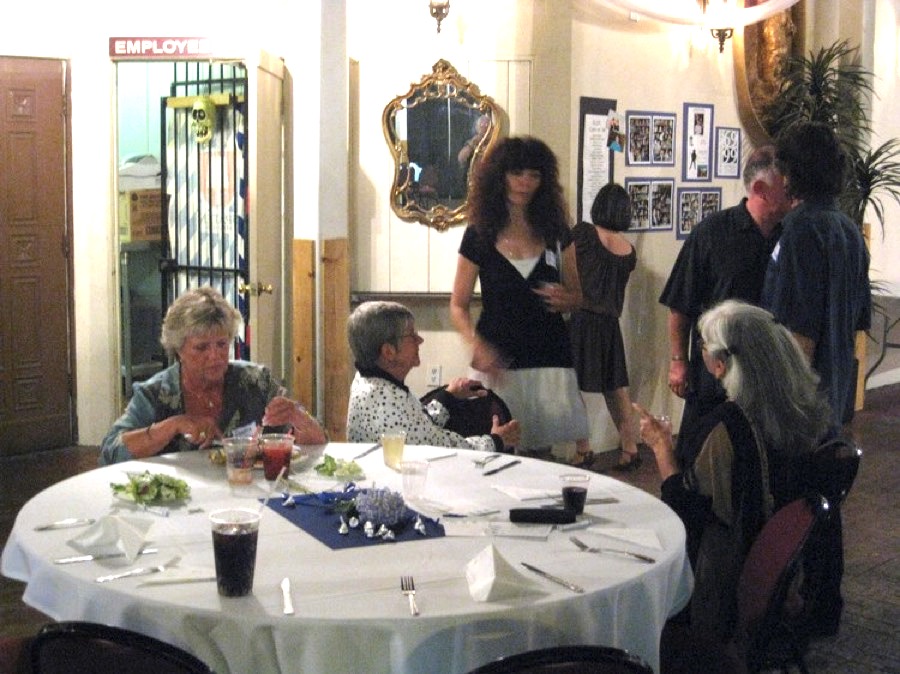 Food is served
True terror is to wake up one morning and discover that your high school class is running the country

Getting ready to dance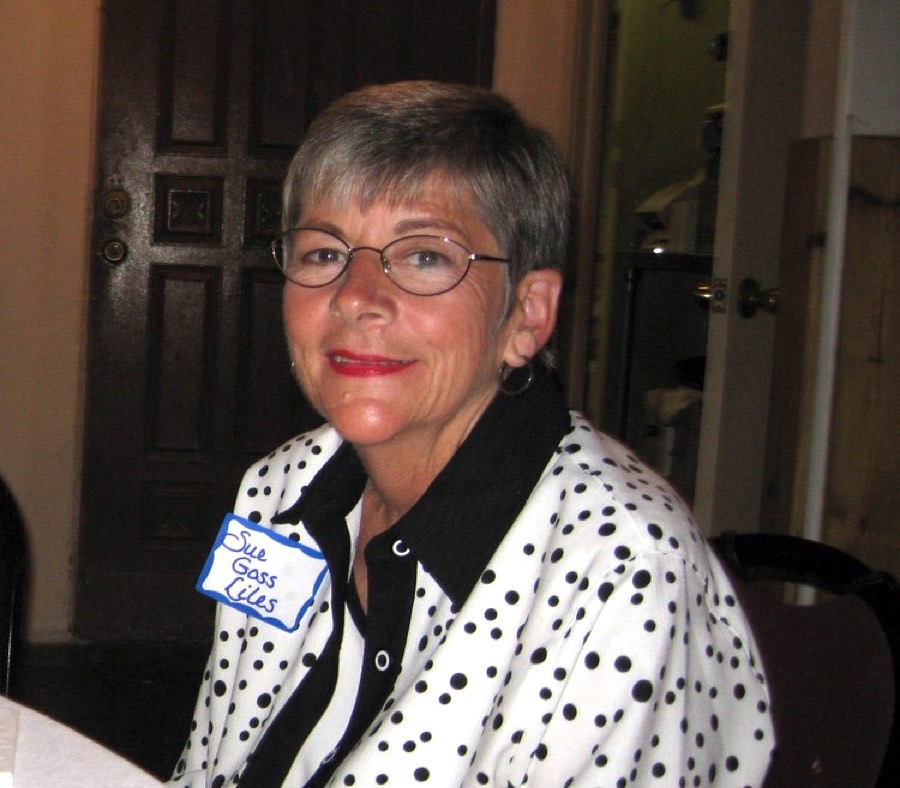 Can't be forty years...Can it?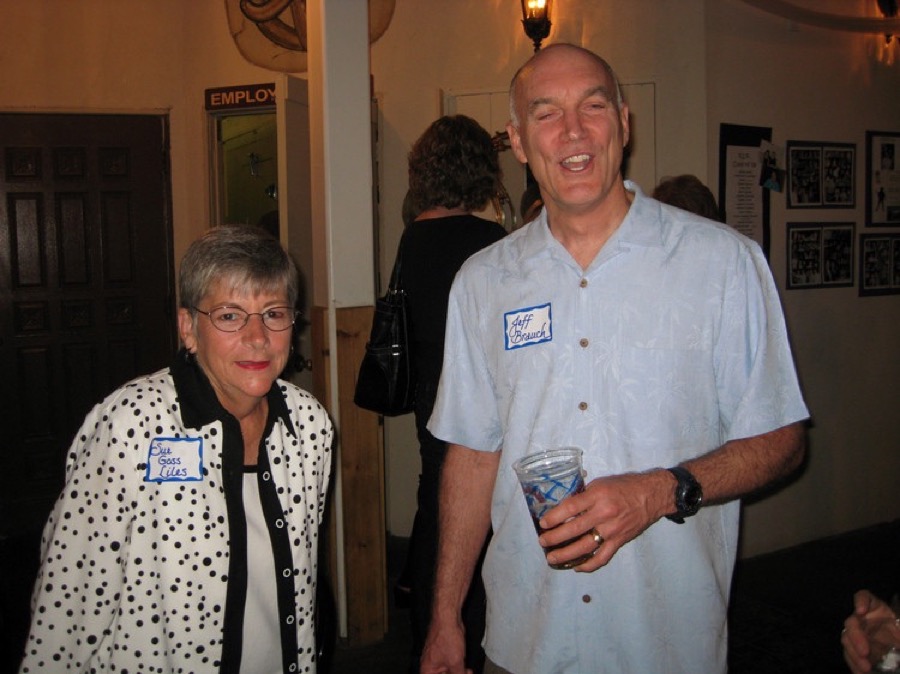 Jeff flies 757's and 767's for United Airlines...
That's a coke in his hand!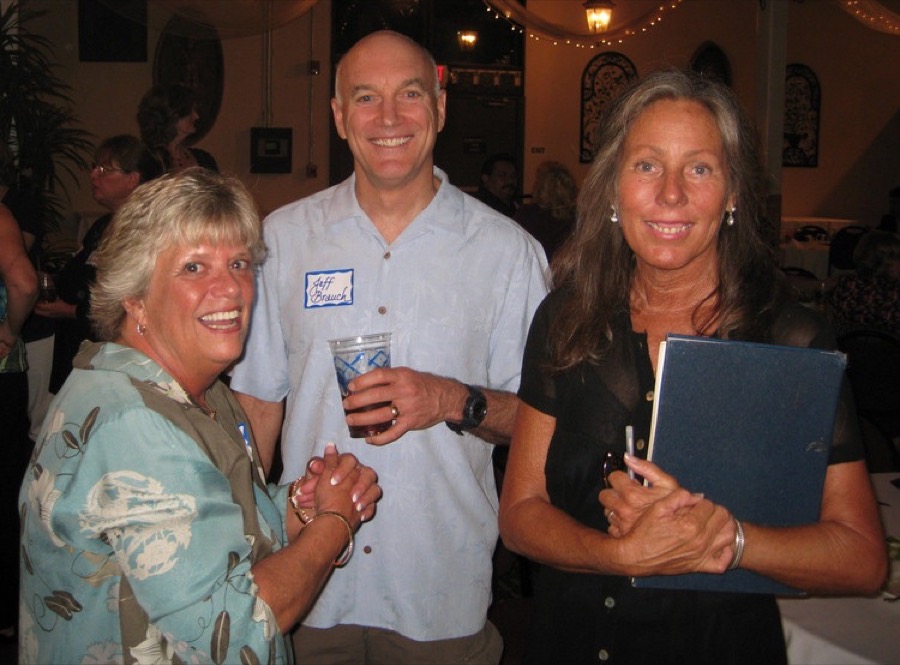 All smiles as Jeff Brauch is surrounded

Remembering when... Sue and Susan Gates Church

"I do remember"
Do You Remember - 1969 On July 20th one of mans crowning achievements occurred when American Astronaut Neil Armstrong became the first human to set foot on the Moon and uttered the immortal words "That's one small step for man, one giant leap for mankind." .
The opposition to the war continued to increase with more and more attending anti war demonstrations and demanding that the US withdrew from Vietnam. The music came from groups including the Doors, Led Zeppelin, Janis Joplin and the Beatles and the most famous music festival of modern times "WOODSTOCK" took place on a New York Farm on August 15th to August 17th with more than 400,000 avid music fans attending to see the Who, Jimi Hendrix, Crosby Stills Nash and Young and others perform live. fashions reflected the anti war sentiment with military jackets adorned with peace signs, and other trends including long unkempt wild hair and headbands showed the feelings of anti establishment felt by the youth.

Terry, Laurie, and Donn cathing up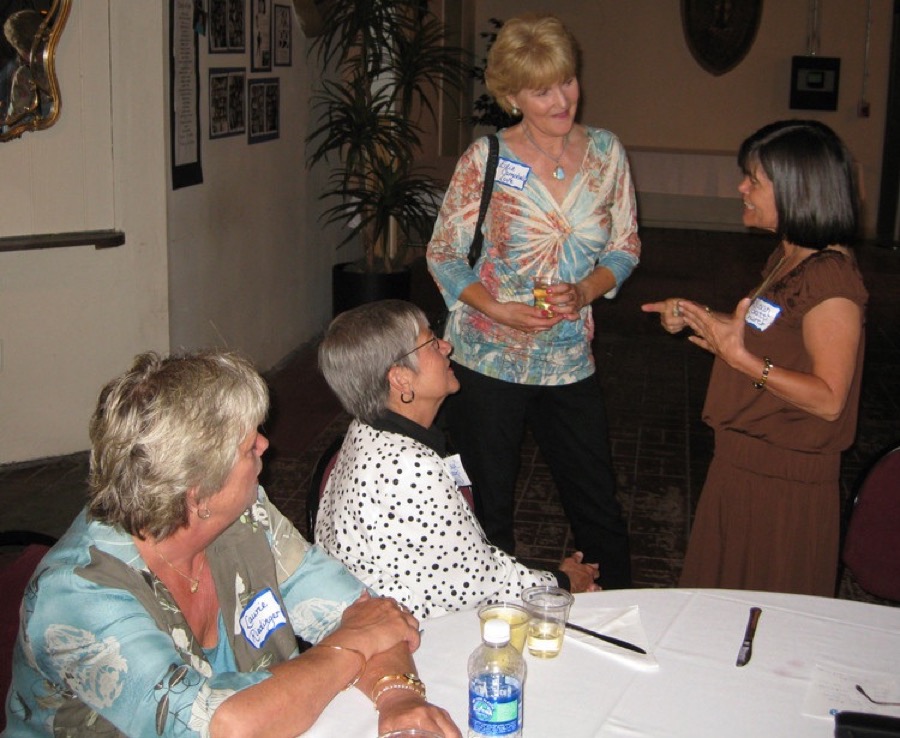 Do you remember? - 1969 On July 20th one of mans crowning achievements occurred when American Astronaut Neil Armstrong became the first human to set foot on the Moon and uttered the immortal words "That's one small step for man, one giant leap for mankind."