Picture Of The Whenever Archives July 2008
Visiting The Petersen Automotive Museum (07/25/2008)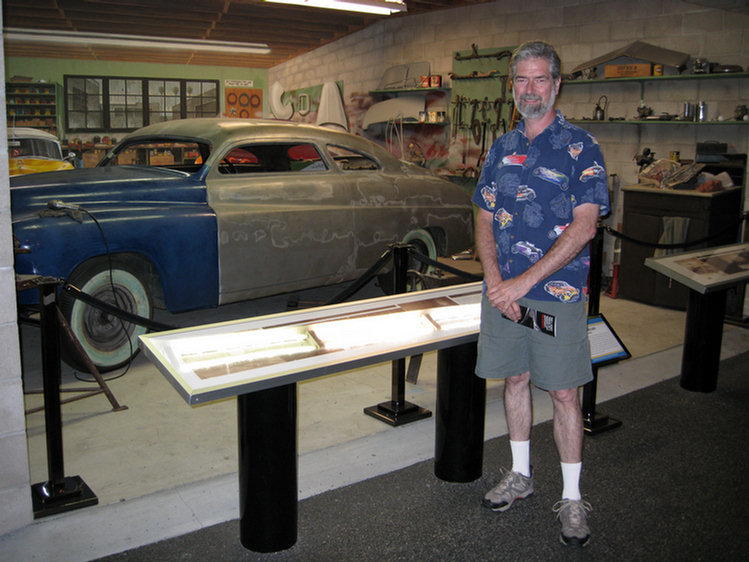 Pat is explaining to Paul about "chopping" a top. Pat wants to do it on the Avalon and Paul says "No!"
At The Orange County Fair (07/26/2008)
During their visit we all went to the OC fair for a day and had a great time! Here we are just after the pig races.
Dancing At The Phoenix Club On Sue's Birthday (07/10/2008)

Look who is up and dancing the night away! Dave McTevia, our neighbor, was told he must dance for Sue's birthday and he did! A little Lindy Hop, a little Latin, and a Foxtrot! He also danced with Vicky, our super neighbor!
Dancing At The Elks In San Pedro (7/6/2008)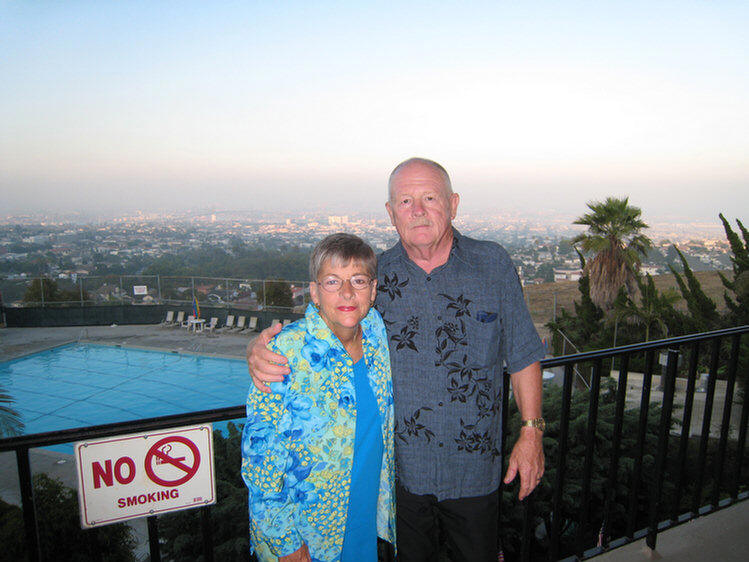 We dance four-five times a week and Sundays at the Elks is always fun!
Visiting Kat Robinson On July 4th (07/04/2008)

Kat enjoyed the hamburger and other 4th of July goodies! They look pretty patriotic, huh? We took
Vicky & Del Join Us For The Queen Mary Fireworks (07/04/2008)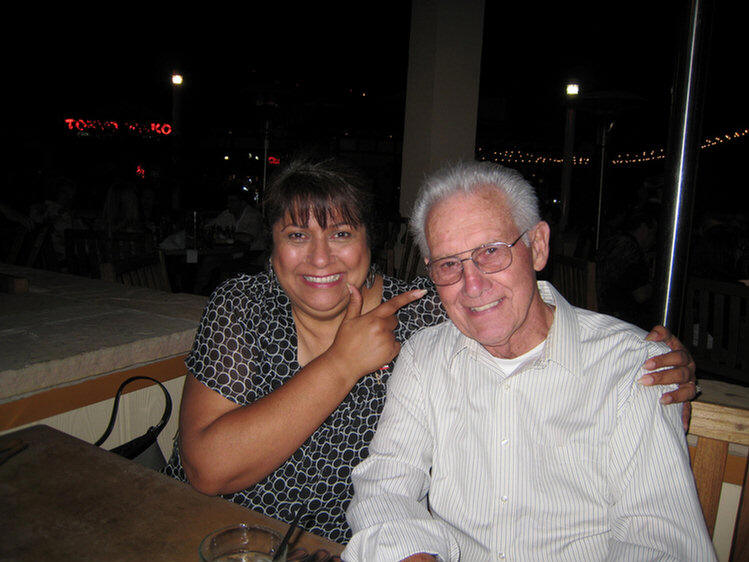 We enjoyed the fireworks from the restaurant and had a great time the entire evening!