May 2008
The Toppers Summer Formal Ball (05-16-2008 - Friday)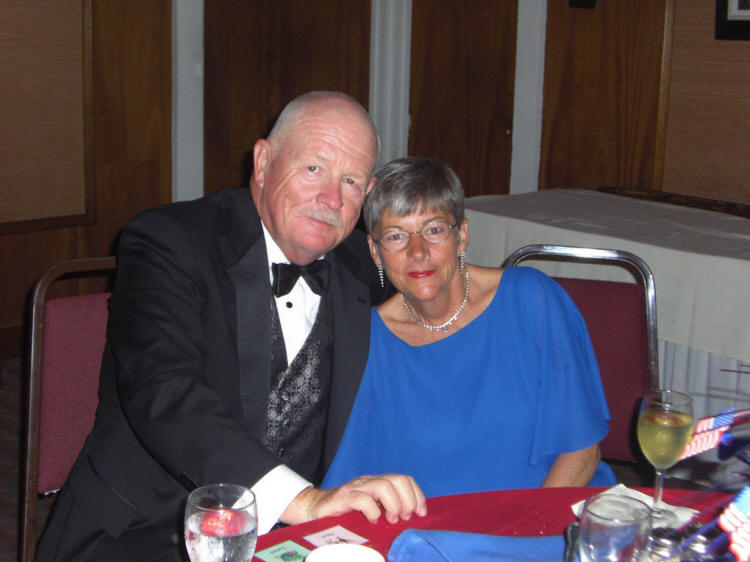 We also belong to the Topper's, a fifty year old dance club from Long Beach California. We attended the Summer Formal at the Petroleum Club and has a wonderful evening.
Sake & Paul (05-05-2008)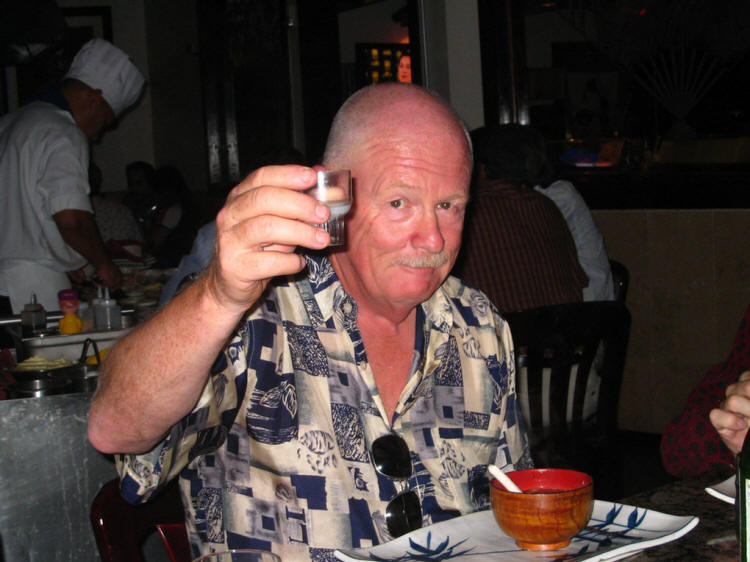 Sake and Paul... A good match.
Did you know? - Sake is also referred to in English as "Japanese rice wine", but the characterization implied is not accurate. Wine is made from the single fermentation of plant juices (other than sparkling wine, which can be a double fermentation to create the carbonation). Sake is produced by multiple fermentation of rice, which is more similar to how beer is produced. The history of sake is not well documented and there are multiple theories on how it was developed. One theory suggests that the brewing of rice started in China, along the Yangtze River and was subsequently exported to Japan. Another theory traces sake brewing back to 3rd century Japan with the advent of wet rice cultivation. The combination of water and rice lying around together would have resulted in molds and fermentation
Disney's Food & Wine Festival (05/03/2008)
We spent many days at the festival seeing the demonstrations and tasting the wines. It was a load of fun and it culminated at the event entitled "Taste" where many chefs got together and provided delightful samples of their fare.
On The Way To The Avalon Ball (05/17/2008)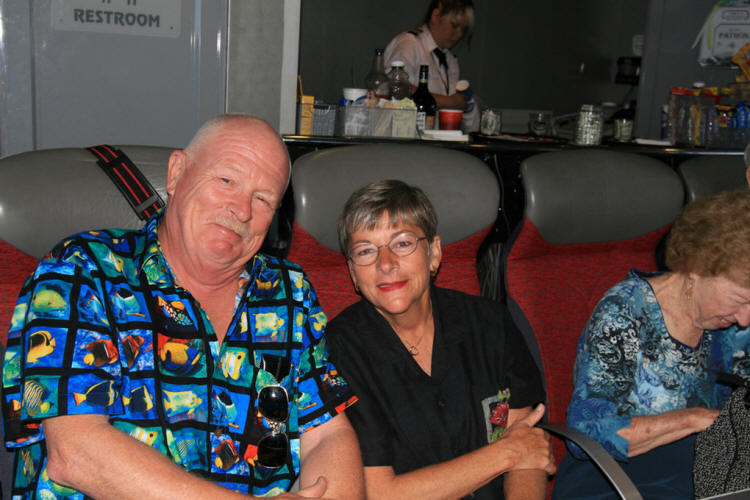 We are on the boat on our way to the Avalon Ball in 2008. Notice the fishy shirt which Sue found in the closet. That's Margo next to Sue as she and BArney went with us to the dance.
Vicky Takes Revenge (05/15/2008)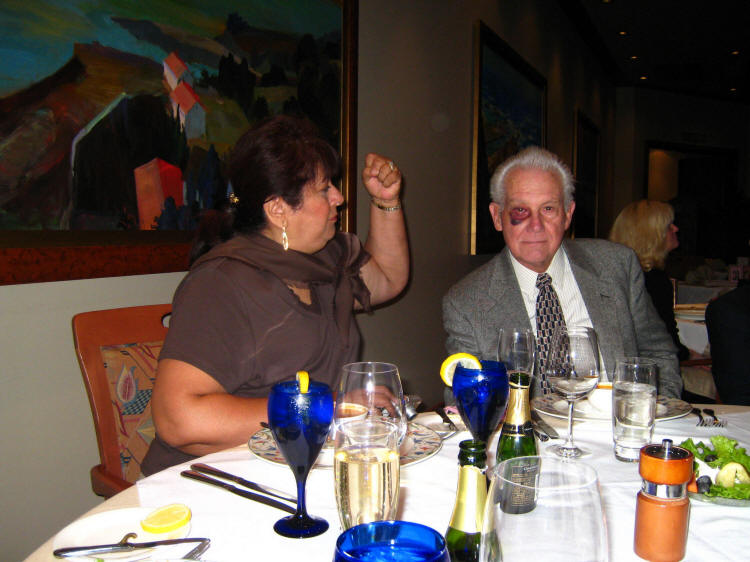 Not really. Del just completed and eye operation which left his eye a mess. He looks perfectly normal today!
Arizona For Golf!