January 2008
Louisa In The Kitchen (1/30/2008)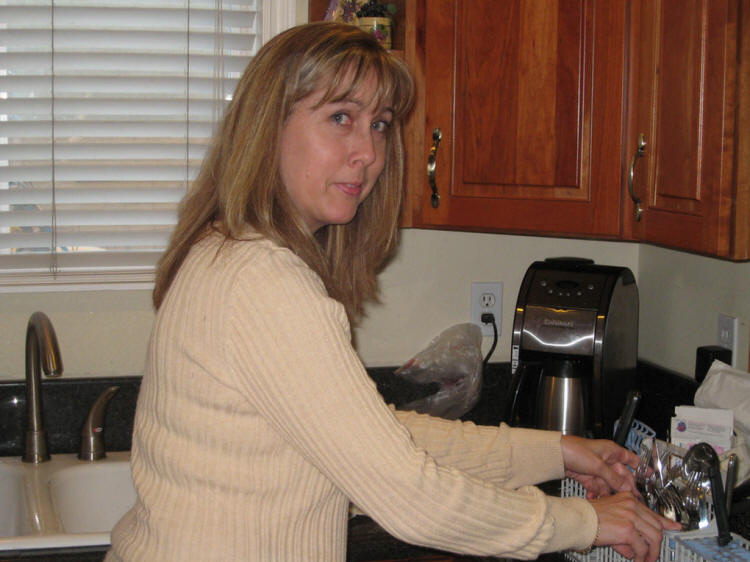 Getting ready for the rest of the family to arrive... Chicken & noodles!
Leroy & Mitch (1/30/2008)

Mitch & Uncle Leroy after the service for Mark Lind
Pete & Lisa Keep Paul Warm On The Golf Course (1/15/2008)

Pete went shopping at the base and got Paul this neat golf jacket for Christmas. It is absolutely water/wind proof and is lined which means once zipped up it is warm as toast! It was so cold on the course today (51 degrees) that even the hood came up keeping Paul's little bald head warm!
Every Tee Was Extremely Wet Just After The Storm (1/21/2008)

It was very wet on the course today but Sue braved the elements and the mud! Every Tee was soaked and with every swing we saw mud flying. The clothes hit the washing machine the minute we got home!
The Storm Filled The Lakes (1/21/2008)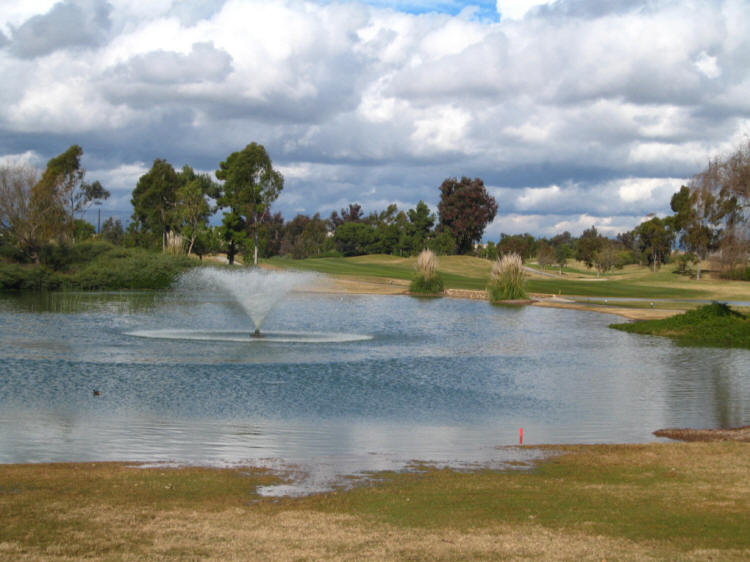 Overnight the lake rose almost 12 inches and over ran the banks. The birds liked it but only the brave die-hard golfers got to see it up close. Sue and Paul were one of three groups on the fairways during the storm! Brave? Nope, crazy!
We Put Chris To Work (1/11/2008)

Chris was kept busy all night brining Gin Sour's and keeping the flames burning. Chris is our waiter at Old Ranch where the food and service are absolutely first class all the time! We had spinach salad, shrimp madagasqer, and cherries jubilee... all flamed at the table! Kept him warm anyway!
Don't Get Lippy With Victoria (1/11/2008)

No, she never hit him (that we know of!). Del had an eye operation and the result was a bit of a black eye. All night Del kept saying..."You should have seen the other guy!"
Laura & AJ Between Cruises (1/06/2008)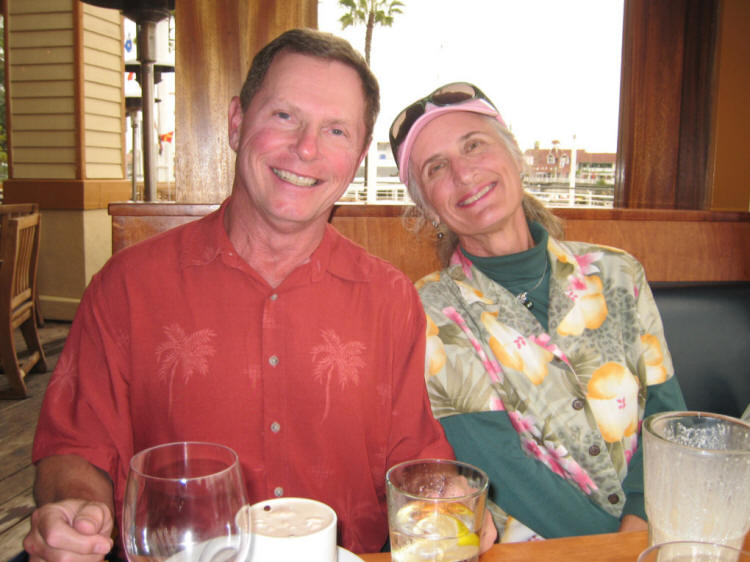 Our friends from previous cruises visited between their back to back Mexican adventure. We visited the tall ships and had a leisurely lunch at Gladstones in Long Beach!
Paul Does Shrek (01/01/2008)
There is a logical explanation! After tooting our horns for ten minutes at the stroke of midnight and the table being full of glasses containing vile liquids (which Paul was trying to finish off), what else would one do with their horns? Safe place and he could hear the people on the right and left of him much better!
Vicky and Del Do Pinocchio (12/31/2007)
There is a perfectly logical explanation for this.... Someone at the table was telling a little white fib and Vicky and Del knew it! Pinocchio was the polite way of saying.... No Way!!!
No Vicky, That's NOT How You Taste The Wine! (12/31/2007)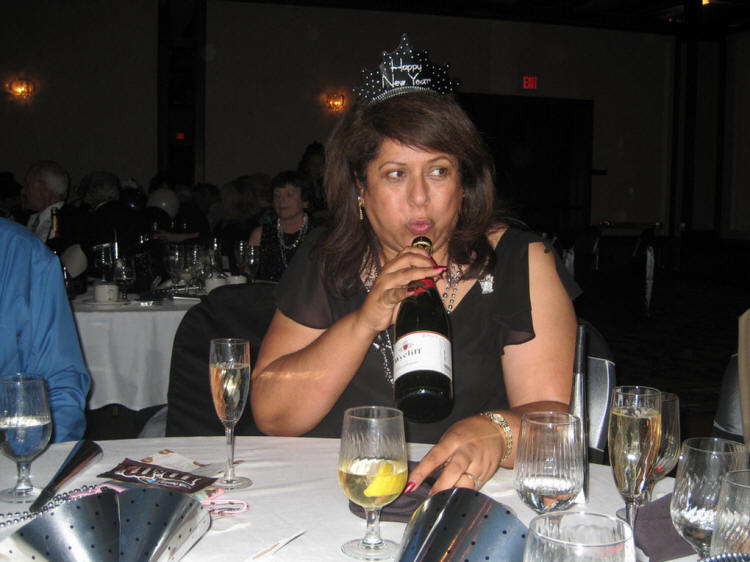 When offered wine you pour a little into the glass, swish it around, sip a little bit, gargle and swallow! This is NOT the way to do it!