Picture Of The Whenever Archives November 2007
Turkey Time On Thanksgiving (11/22/2007)
Mitch and Zachary being themselves at the club... Wonder what was really going on???
Party Time (11/2/2007)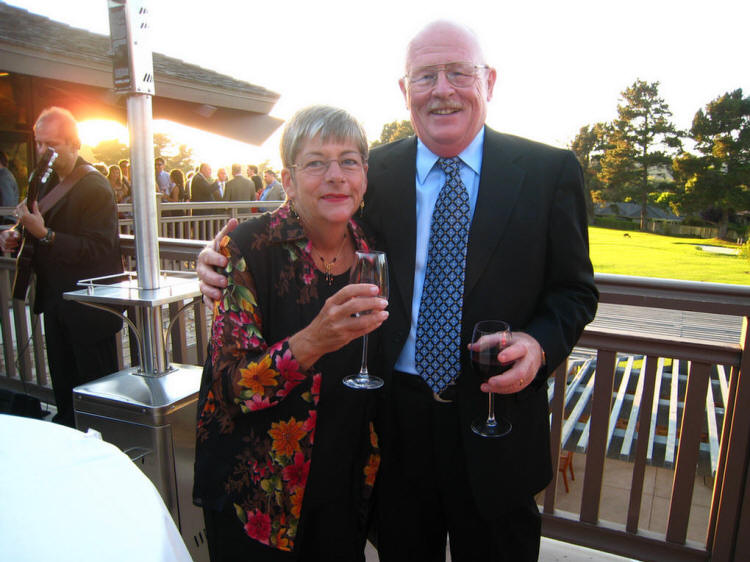 We enjoy a good party any time of the day or night! The party is really special if held on a golf course at sundown.
Disneyland Castle Decorated With Snow For Christmas (11/19/2007)
We read about the changes in the monthly Disneyland magazine and just had to see it for ourselves. The castle looked magical with draping lights resembling snow and ice all over.
Teresa Brenner Awarded Bachelor's Degree; The Party Begins (11/10/07)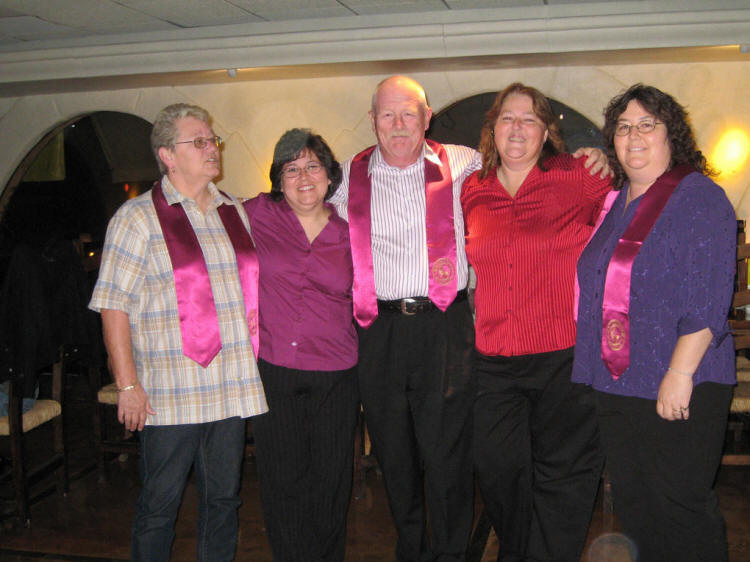 Afterwards we had a great party to celebrate the award. Teresa awarded Paul a scarf of support... a tradition of acknowledging people who helped her in obtaining the degree. It was such a surprise that Paul had to keep wiping his eyes from the moisture in the air!