It's April 2017 And Time To Start Walking Again
Between all the rain early this year and the COPD, I have not walked in the neighborhood in quite a while. We make up for it by playing golf and dancing but nothing beats walking and seeing the sights! It's indeed Spring so, let's walk!
2017-04-04 Our For An Hour Top
It's 9:00 am and time to go!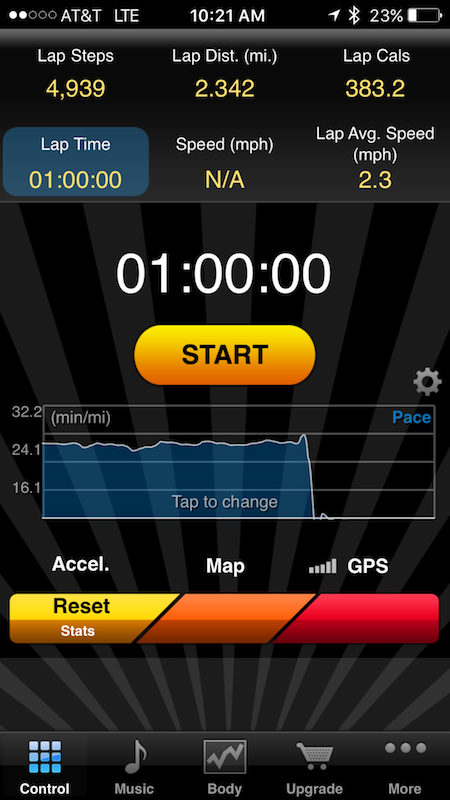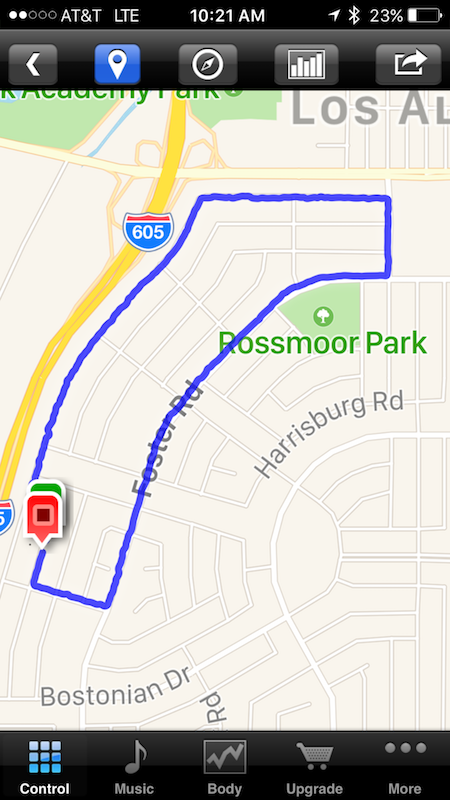 Perfect timing... One hour exactly!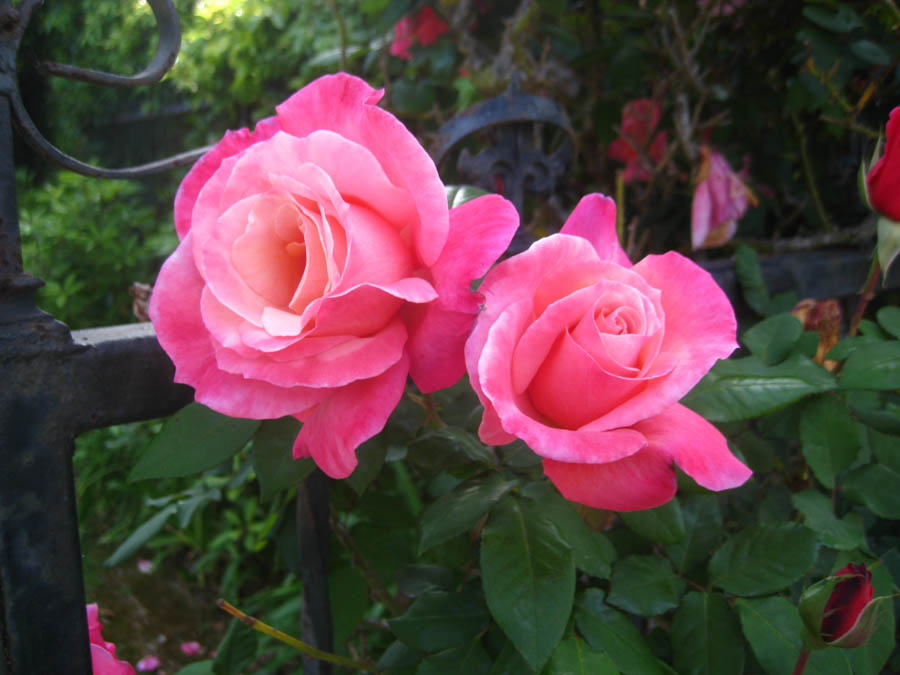 "Roses are red.... No silly, they are pink!"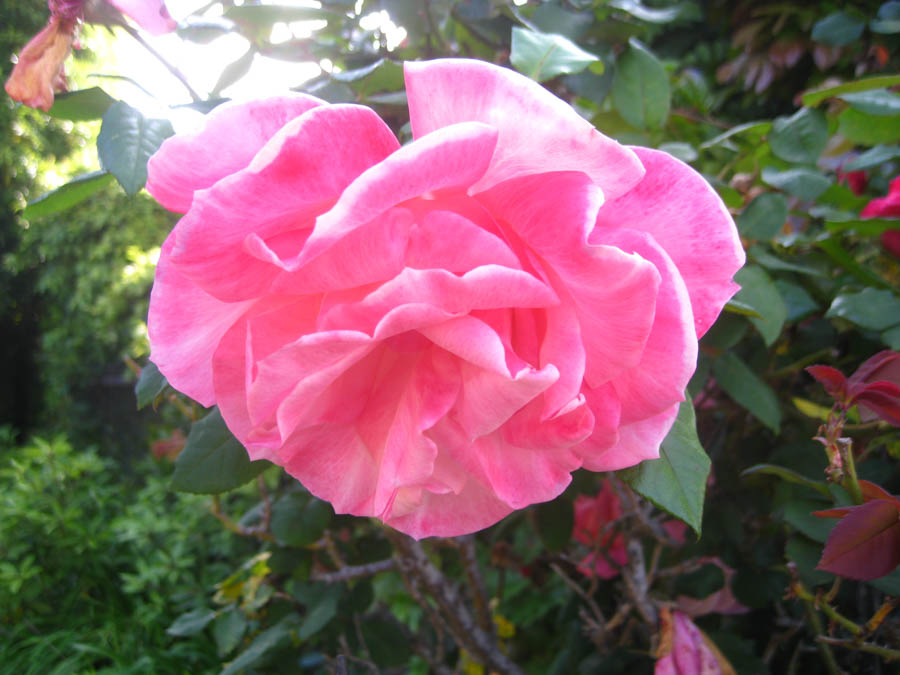 Amazing pinks!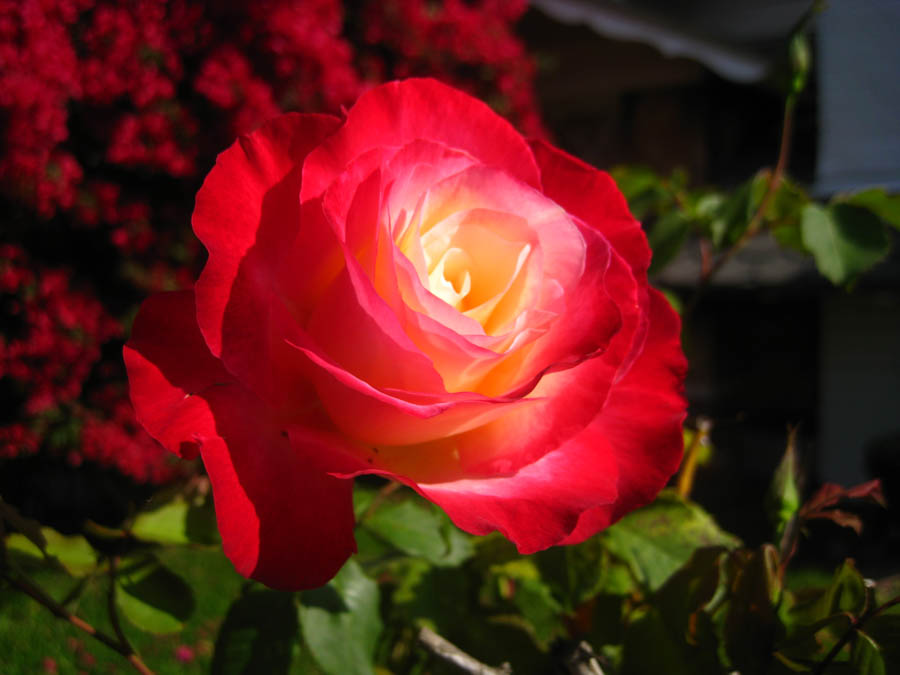 "Now... this is red!"

Roses are blossoming everywhere

The varmints are out!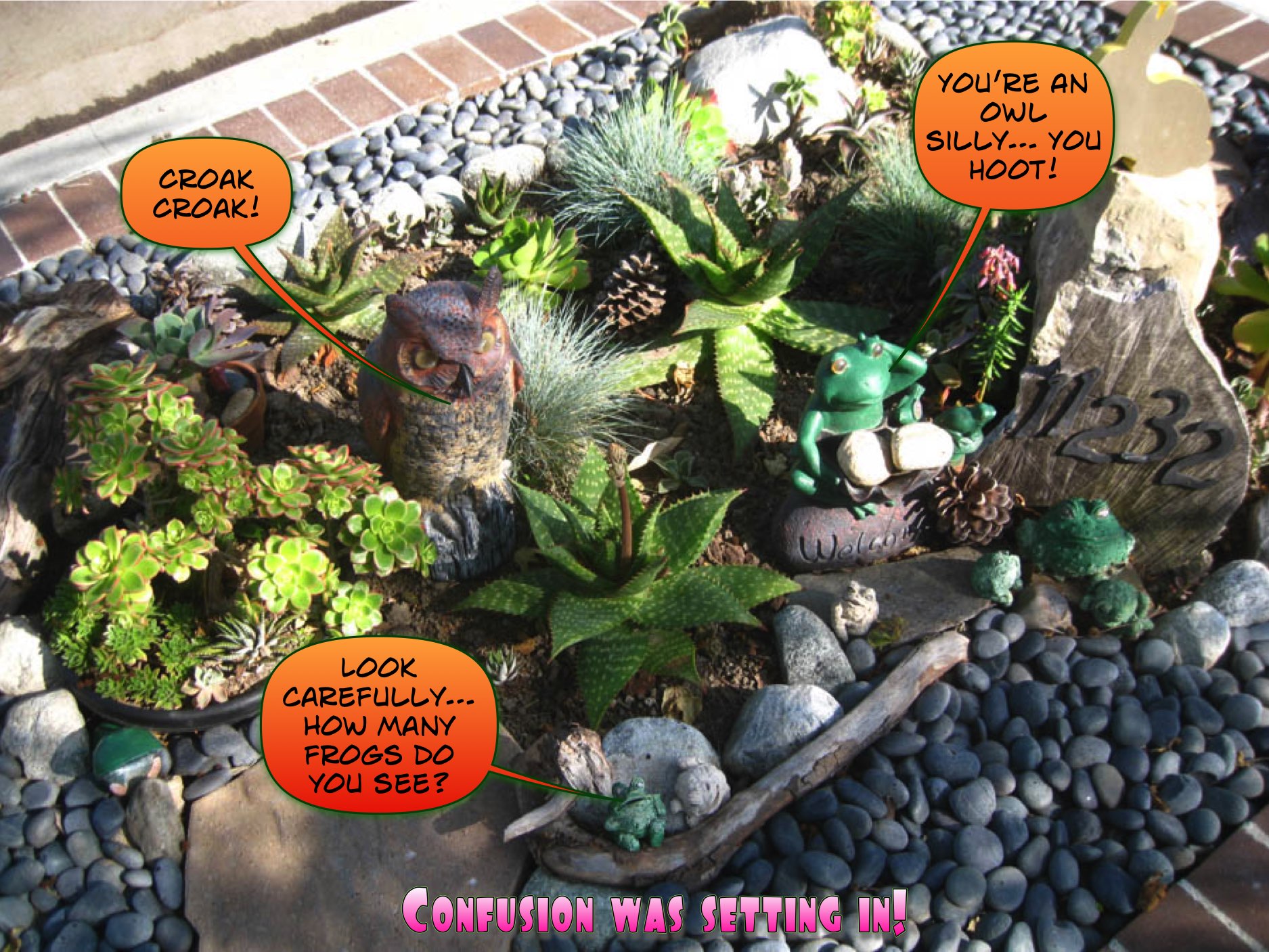 A gaggle of the little devils!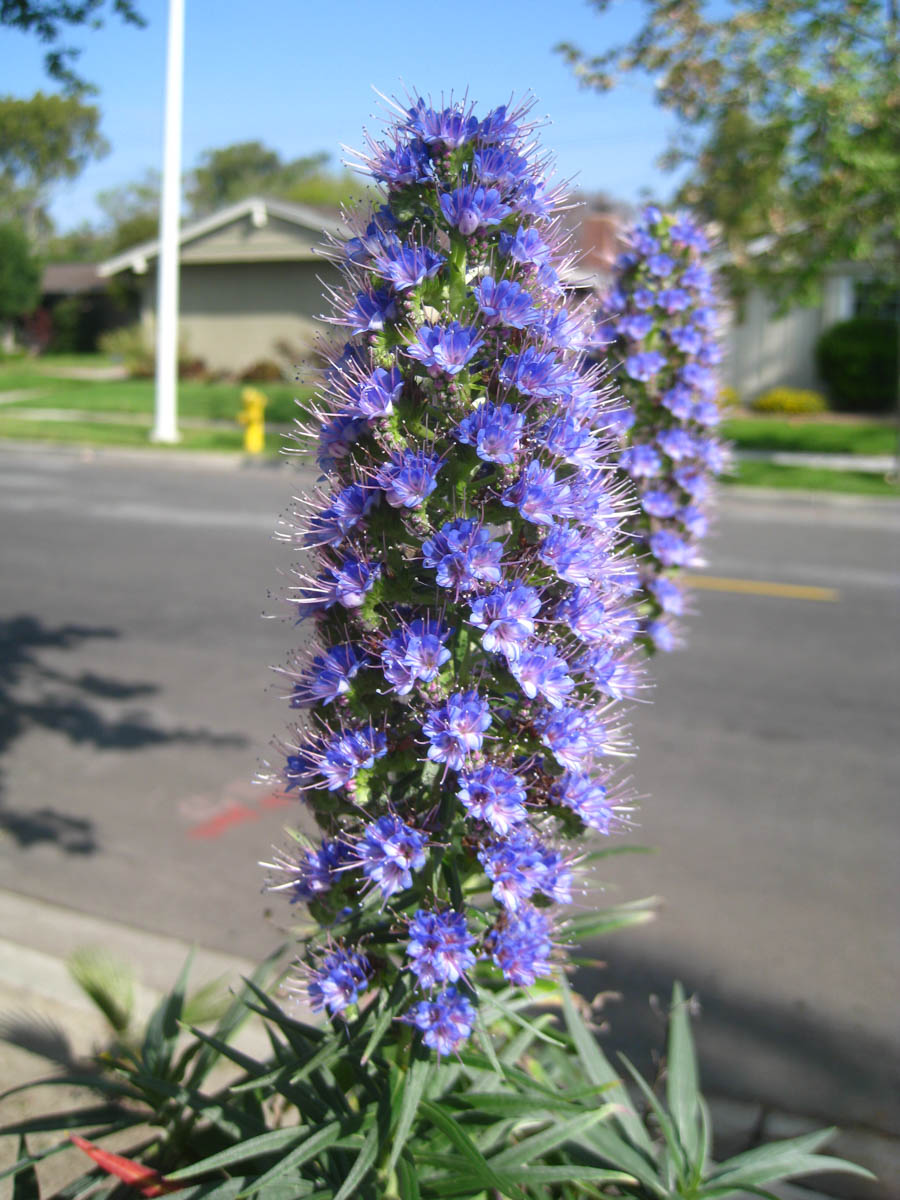 Standing right up!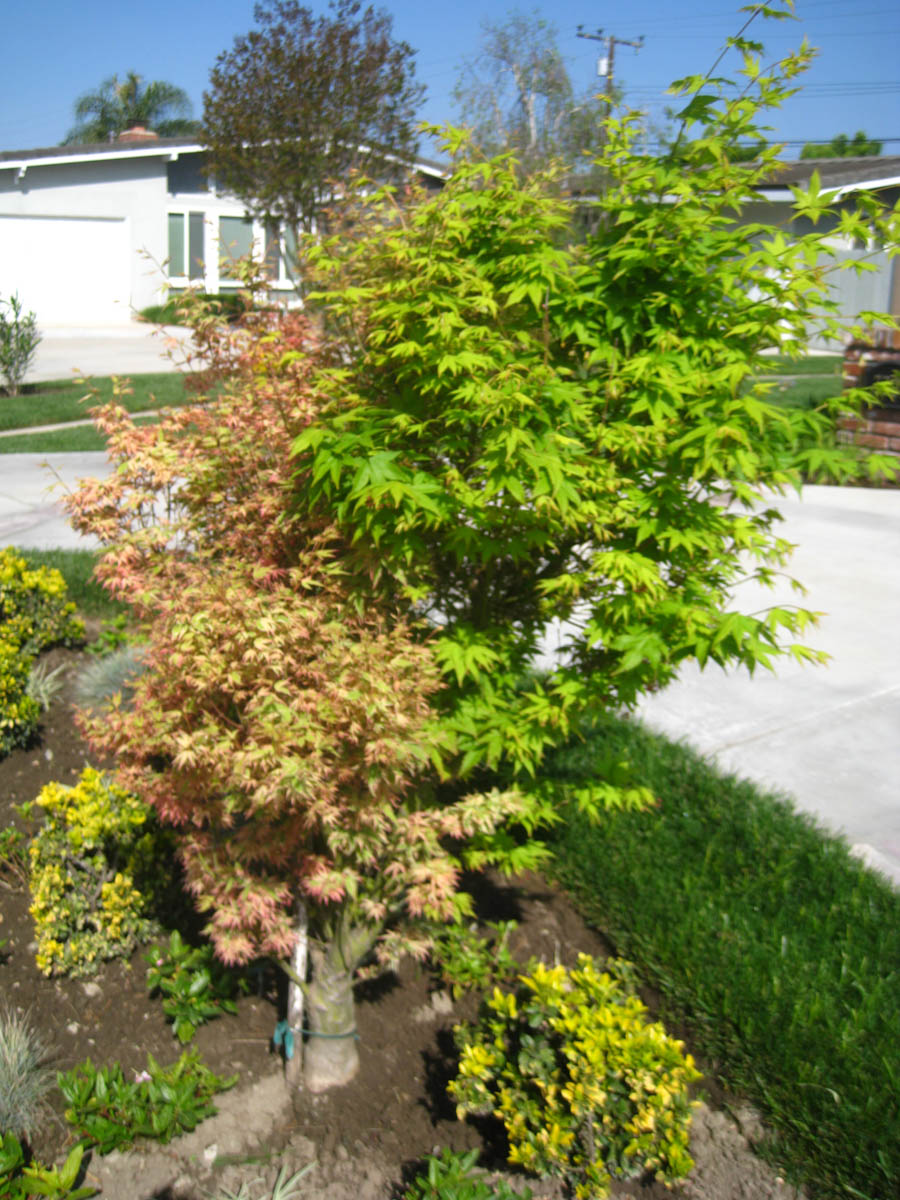 The trees are just amazing...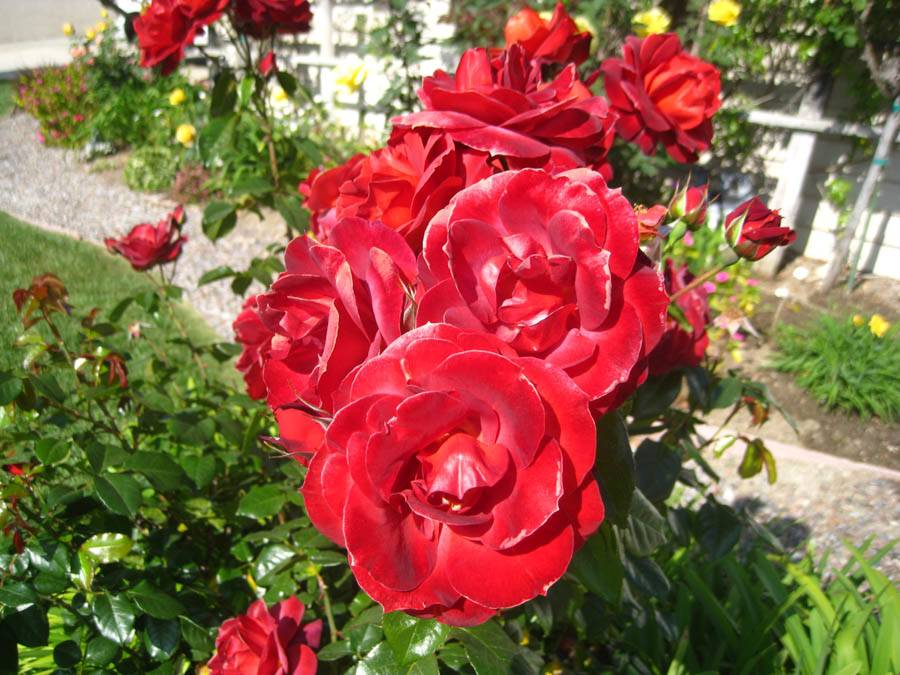 Reds are so bright in the sunlight

They are awaiting the bees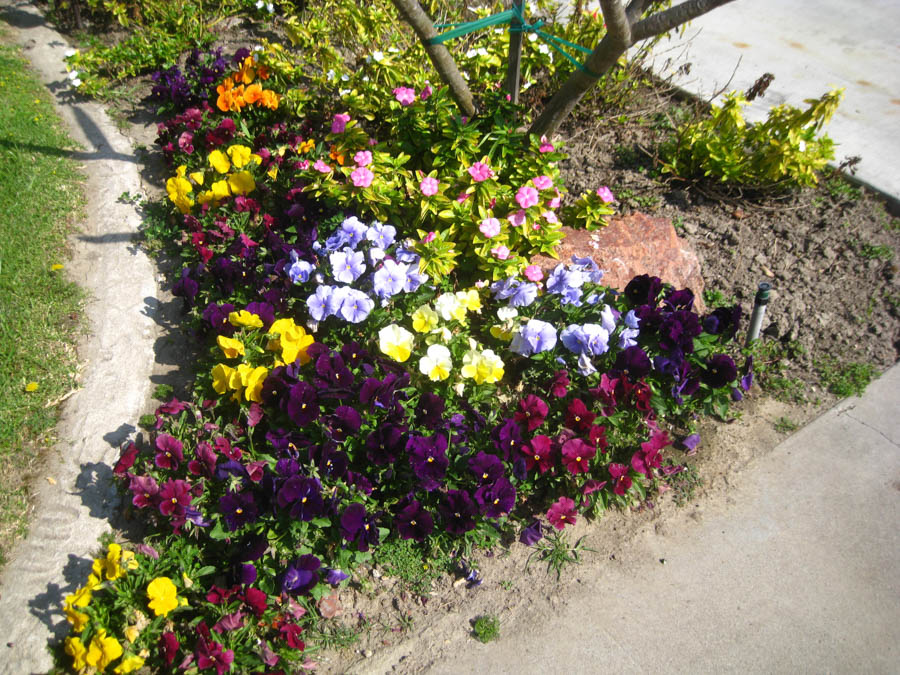 Pansies are cute
Did You Know? - The garden pansy is a type of large-flowered hybrid plant cultivated as a garden flower. It is derived by hybridization from several species in the section Melanium ("the pansies") of the genus Viola, particularly Viola tricolor, a wildflower of Europe and western Asia known as heartsease. Some of these hybrids are referred to as Viola × wittrockiana Gams ex Nauenb. & Buttler. For simplicity, the older name Viola tricolor var. hortensis is often used.
The garden pansy flower is two to three inches in diameter and has two slightly overlapping upper petals, two side petals, and a single bottom petal with a slight beard emanating from the flower's center. These petals are usually white or yellow, purplish, or blue. The plant may grow to nine inches in height, and prefers sun to varying degrees and well-draining soils.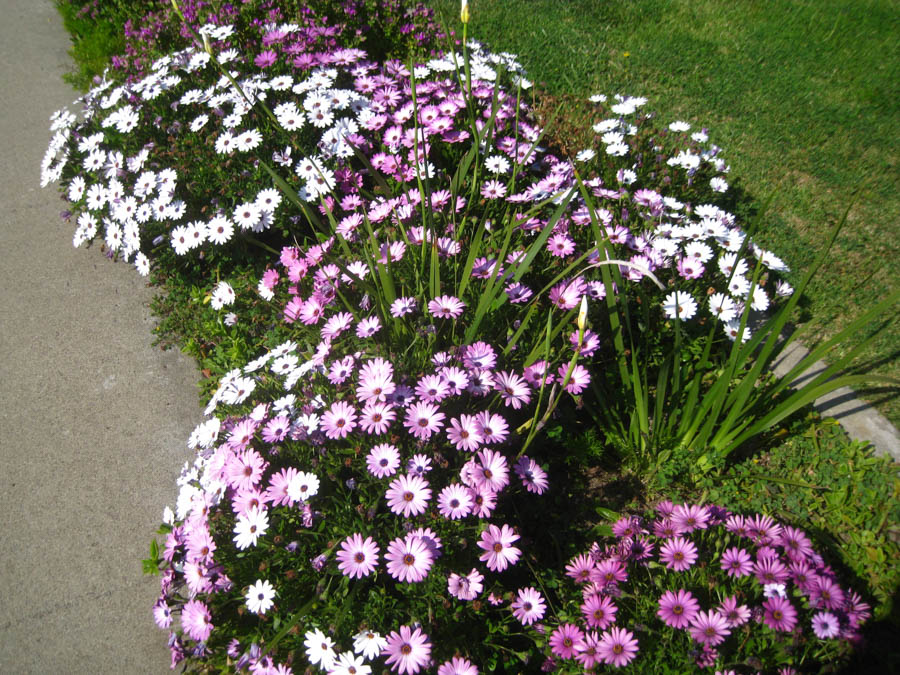 Picture perfect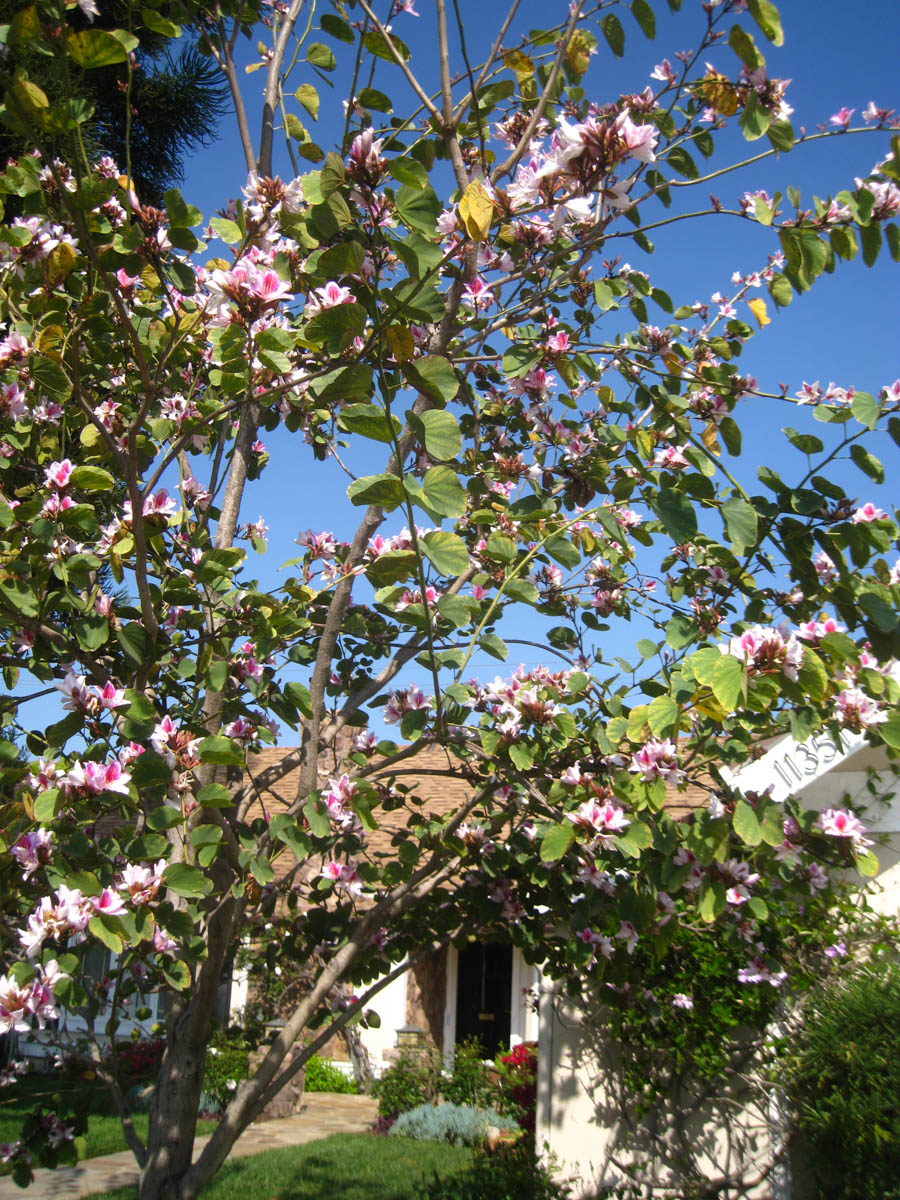 Even the trees are in bloom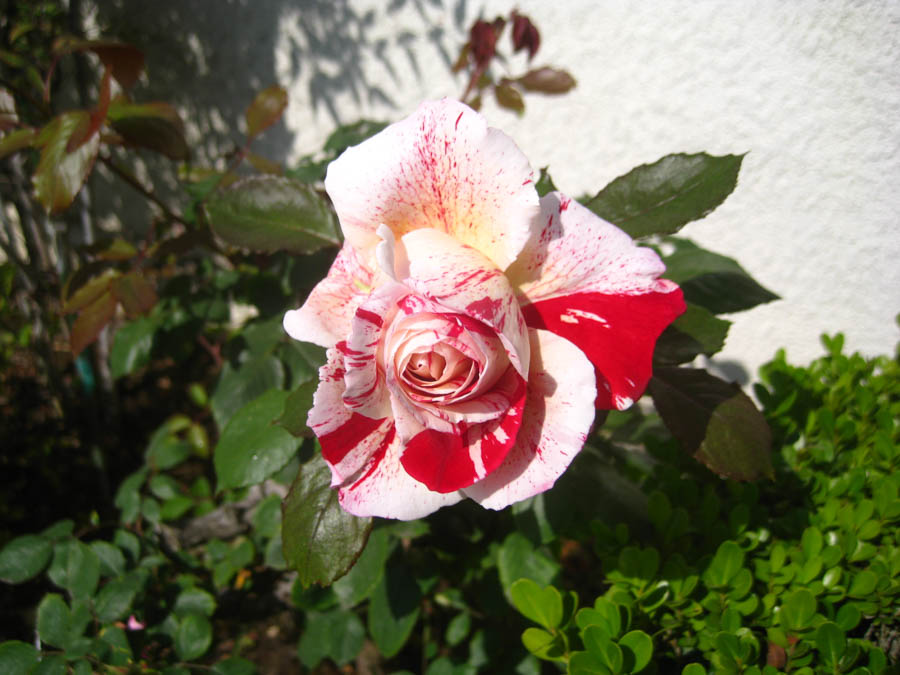 OK... Who has been paining the roses?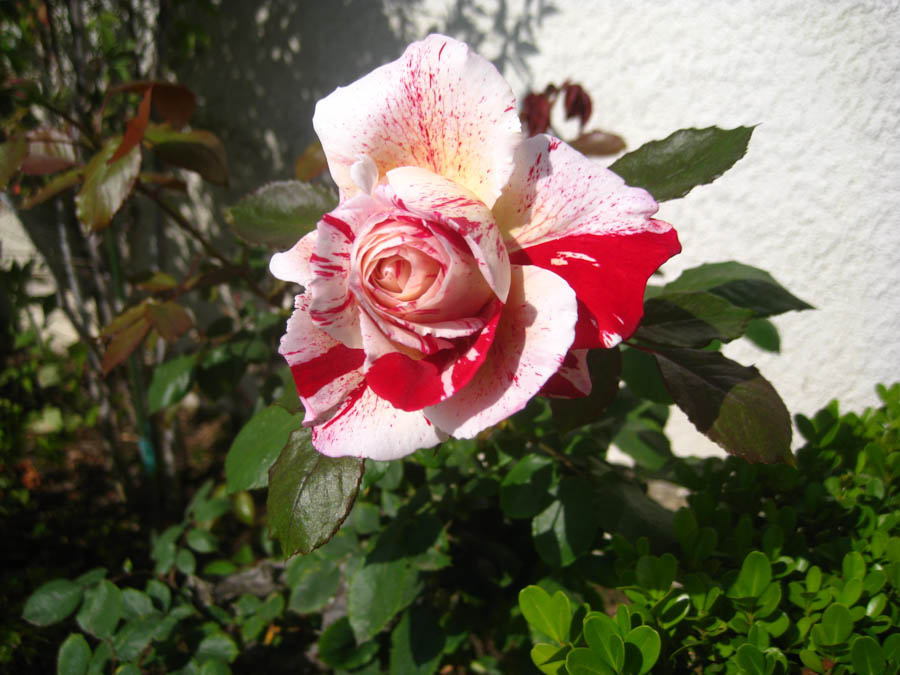 Amazing colors

Don't forget us!
Did You Know? - The truth is, that the craving for exercise is a part of healthy human nature. ~E. Warre, 1884

2017-04-05 Off We Go Top
Today was a 45 minute adventure as we have a full day of chores, appointments, etc.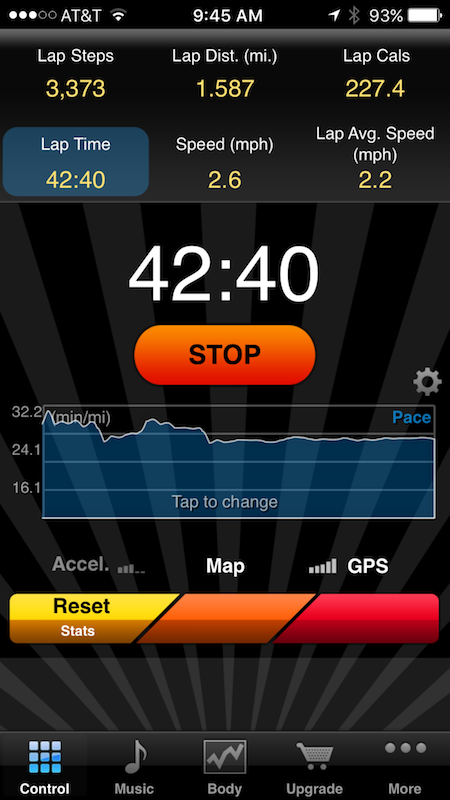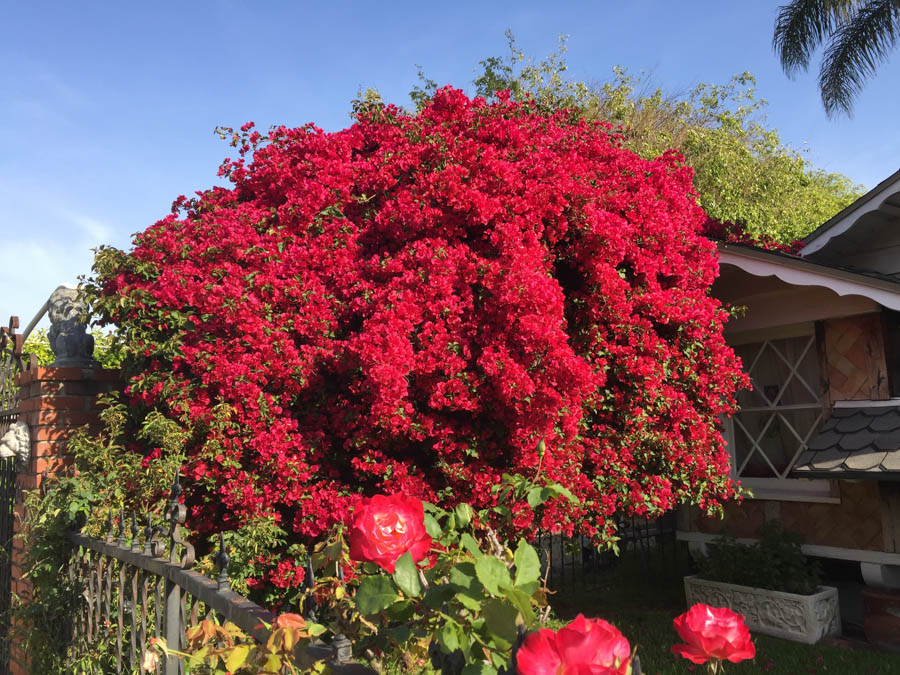 The bougainvillea was vivid!
Did You Know? - The sap of bougainvillea can cause serious skin rashes, similar to toxicodendron species.

Did you say dark pink?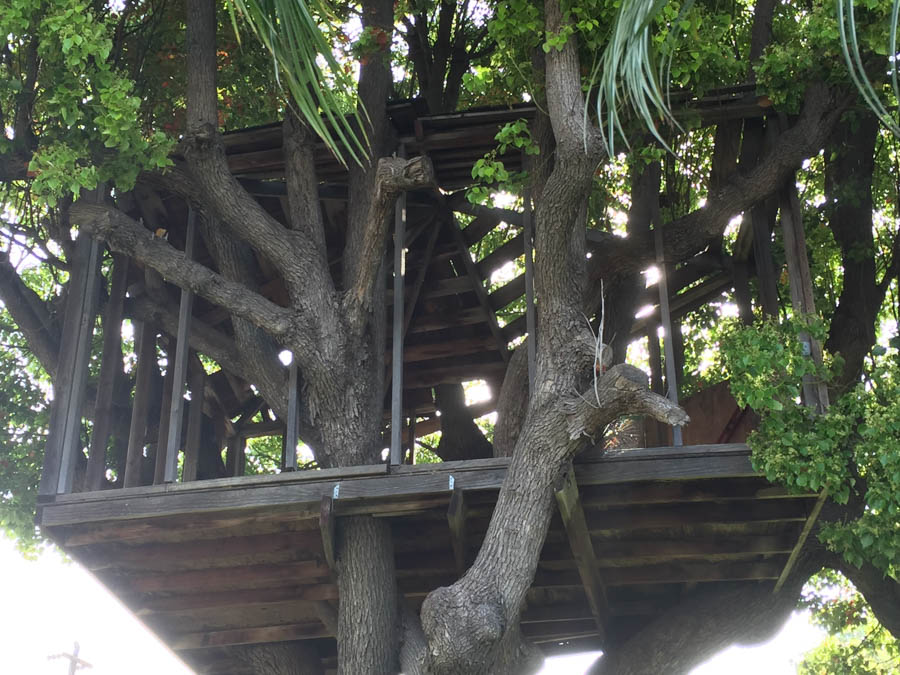 Not occupied these days...
White as the newly fallen snow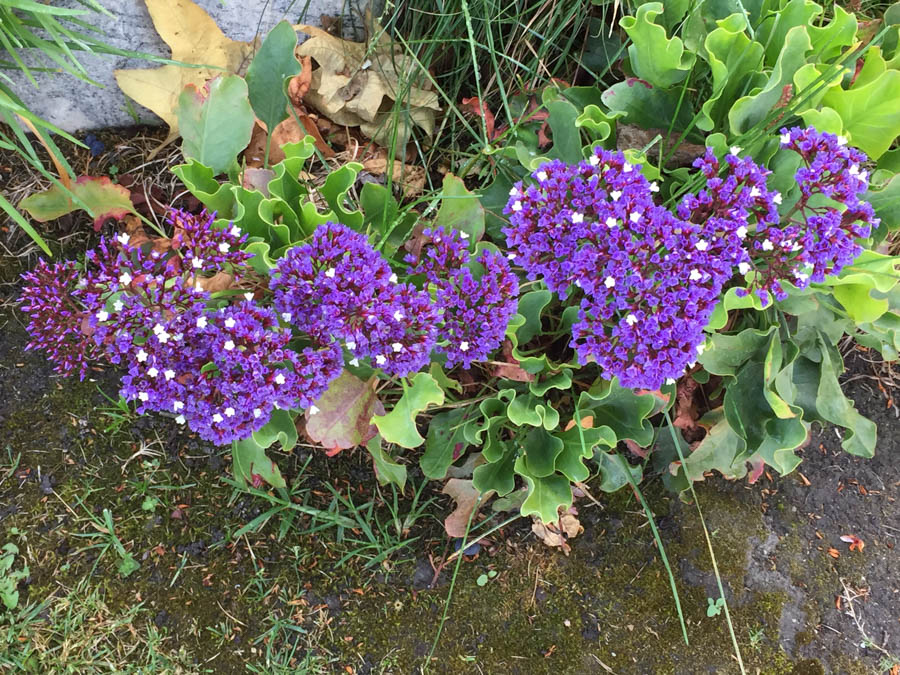 No wonder the bees like to visit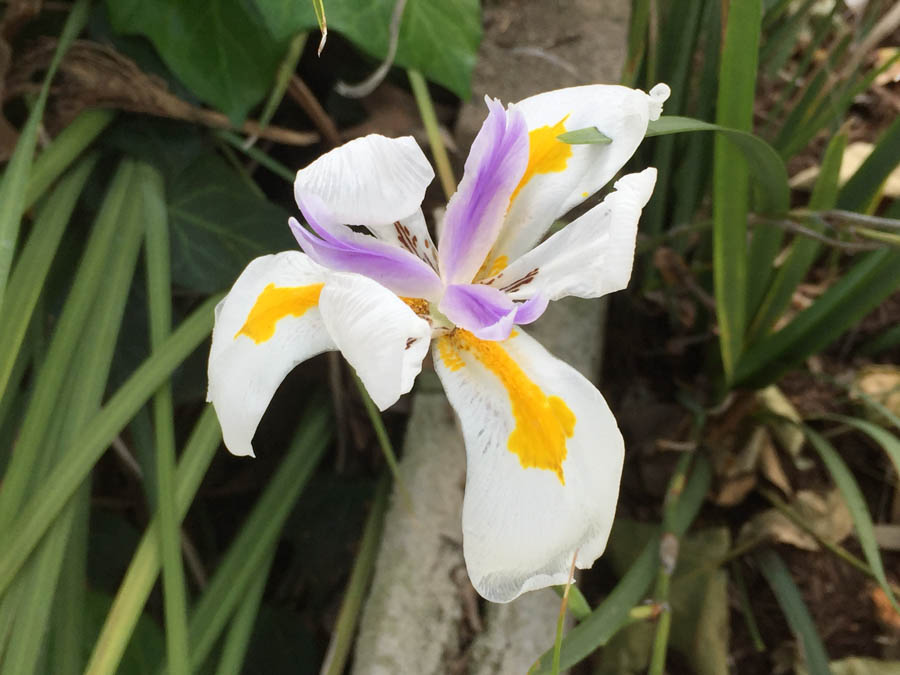 The Iris is simple magnificent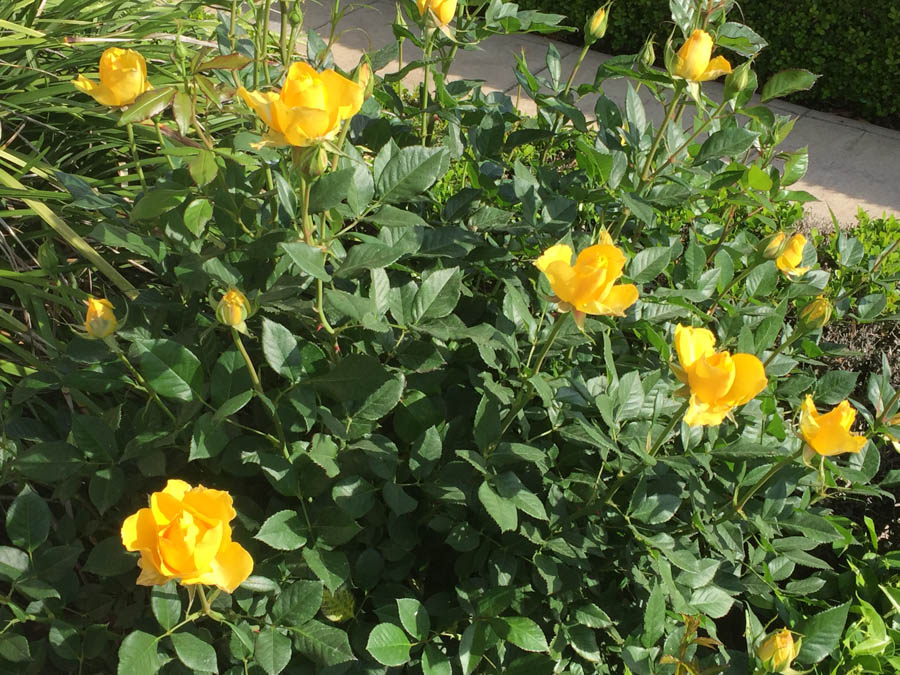 The Yellow Rose Of Texas perhaps?
Did You Know? - The earliest known version is found in Christy's Plantation Melodies. No. 2, a songbook published under the authority of Edwin Pearce Christy in Philadelphia in 1853.
Christy was the founder of the blackface minstrel show known as the Christy's Minstrels. Like most minstrel songs, the lyrics are written in a cross between the dialect historically spoken by African-Americans and standard American English.
The song is written in the first person from the perspective of an African-American singer who refers to himself as a "darkey," longing to return to "a yellow girl," a term used to describe a light-skinned bi-racial woman born of African-American and white progenitors.
There's a yellow girl in Texas
That I'm going down to see
No other darkies know her
No darkey, only me
She cried so when I left her
That it like to broke my heart,
And if I only find her
we never more will part
Chorus:
She's the sweetest girl of colour
That this darkey ever knew
Her eyes are bright as diamonds
And sparkle like the dew
You may talk about your Dearest Mae
And sing of Rosa Lee
But the yellow Rose of Texas
Beats the belles of Tennessee
Where the Rio Grande is flowing
And the starry skies are bright
Oh, she walks along the river
In the quiet summer night
And she thinks if I remember
When we parted long ago
I promised to come back again
And not to leave her so
[Repeat chorus]
Oh, I'm going now to find her
For my heart is full of woe
And we'll sing the songs together
That we sang so long ago
We'll play the banjo gaily
And we'll sing our sorrows o'er
And the yellow Rose of Texas
shall be mine forever more

The Fire Trucks are jealous of this color

Even the cacti are beautiful this time of year

Spotted: Left over Christmas decoration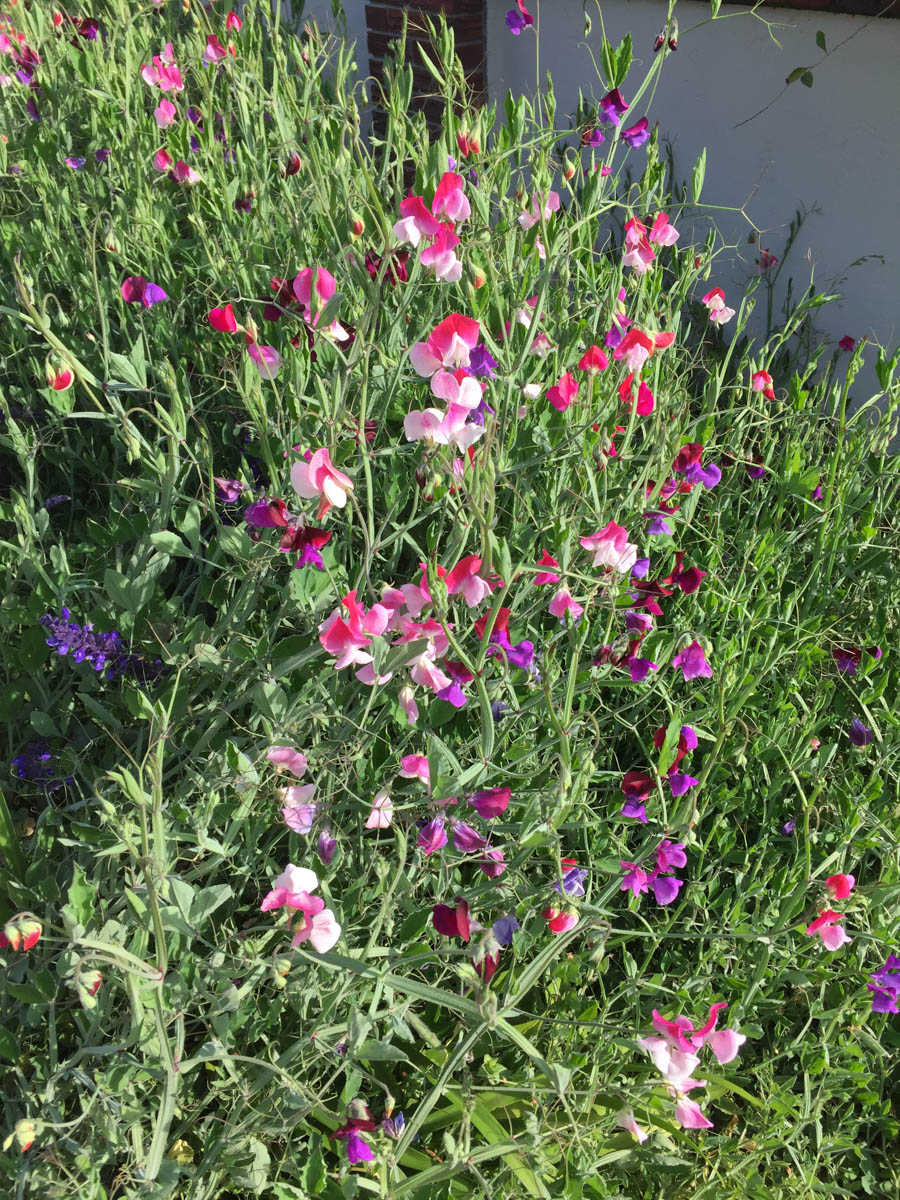 Sweet Peas
Did You Know? - Scottish nurseryman Henry Eckford (1823–1905) cross-bred and developed the sweet pea, turning it from a rather insignificant if sweetly scented flower into a floral sensation of the late Victorian era.
His initial success and recognition came while serving as head gardener for the Earl of Radnor, raising new cultivars of pelargoniums and dahlias. In 1870 he went to work for one Dr. Sankey of Sandywell near Gloucester. A member of the Royal Horticultural Society, he was awarded a First Class Certificate (the top award) in 1882 for introducing the sweet pea cultivar 'Bronze Prince', marking the start of association with the flower.
In 1888 he set up his development and trial fields for sweet peas in Wem in Shropshire. By 1901, he had introduced a total of 115 of the 264 cultivars grown at the time.
Eckford was presented with the RHS Victoria Medal of Honour for his work. He died in 1906, but his work was continued for a time by his son John Eckford.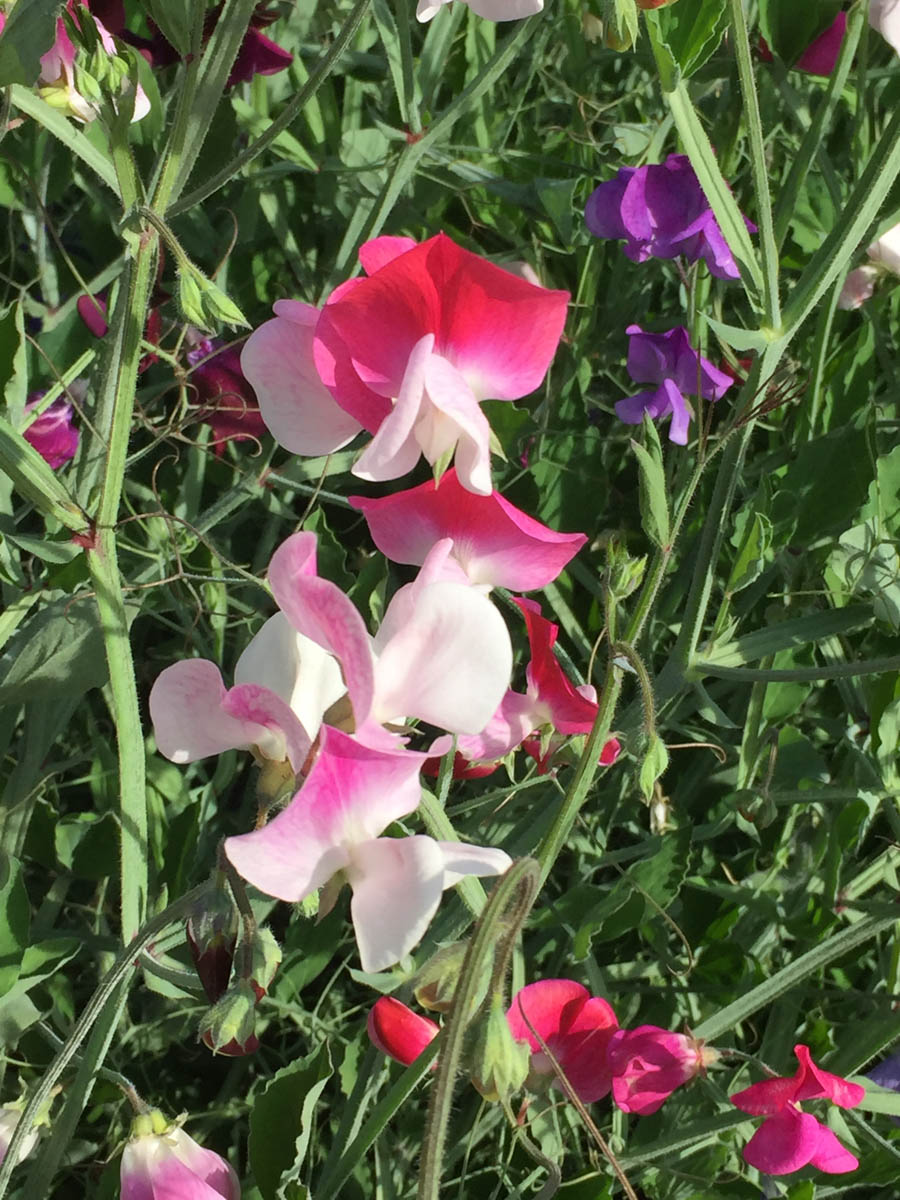 Looks good enough to eat

Geraniums are growing wild this time of year
Did You Know?
The Geranium is native to temperate, Mediterranean and African regions around the world.
There are over 422 species of Geraniums and they are commonly known as 'cranesbill'. This name is derived from the seed capsule found on some species, which is shaped like the bill of a crane.
Insects attracted to the Geranium include the brown tail and mouse moths.
The Geranium is a natural anti-fungal, antiviral, antibiotic, analgesic, antidepressant, antiseptic, astringent and deodorizer.
In the early days, Africans made tea with the leaves of the Geranium and believed it would cure upset stomach and internal bleeding.
The Geranium contains citronella which can be used as insect repellant.
A Geranium symbolizes unity and friendship.
The word Geranium came from the Greek word "geranion" or "geranos", which means crane.
Geranium leaves and flowers are commonly used to make perfumes. Scents include nutmeg, rose, pineapple and citrus.
The Geranium originated from the genus pelargonium.
The Geranium is popular in Europe and is commonly found in paintings.

Pretty in pink!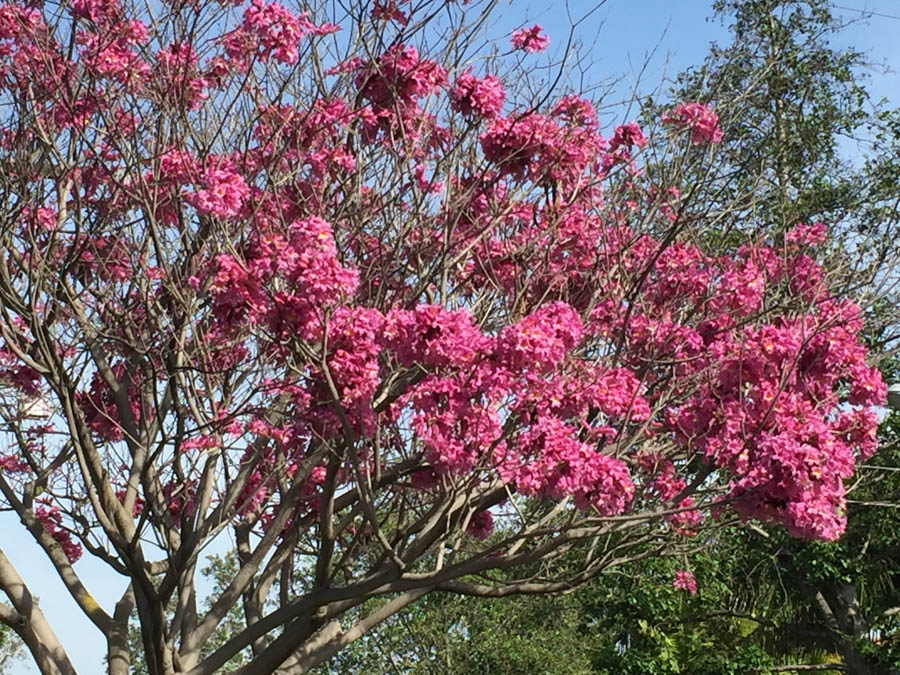 The sky was pink and red with the tree flowers

The rubber tree had its Christmas colors on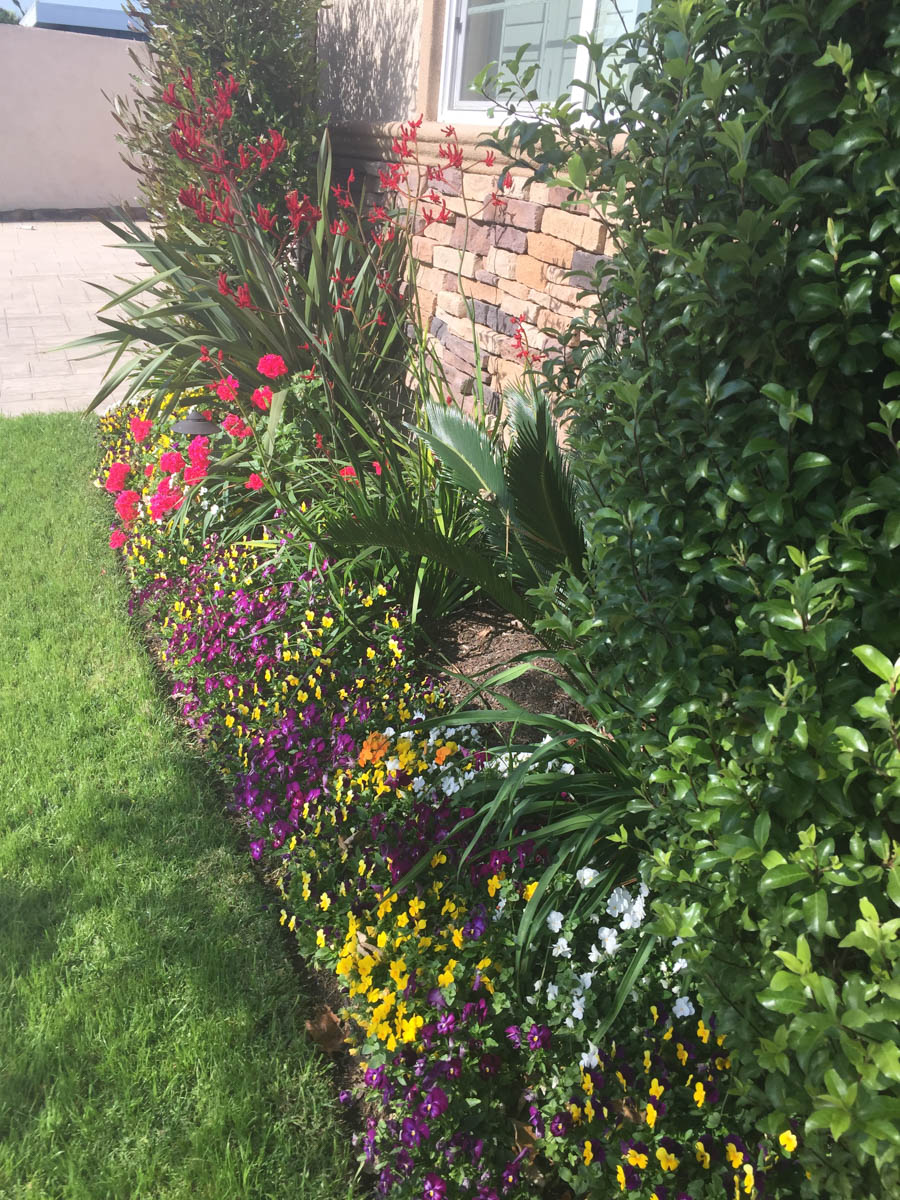 Flower beds were full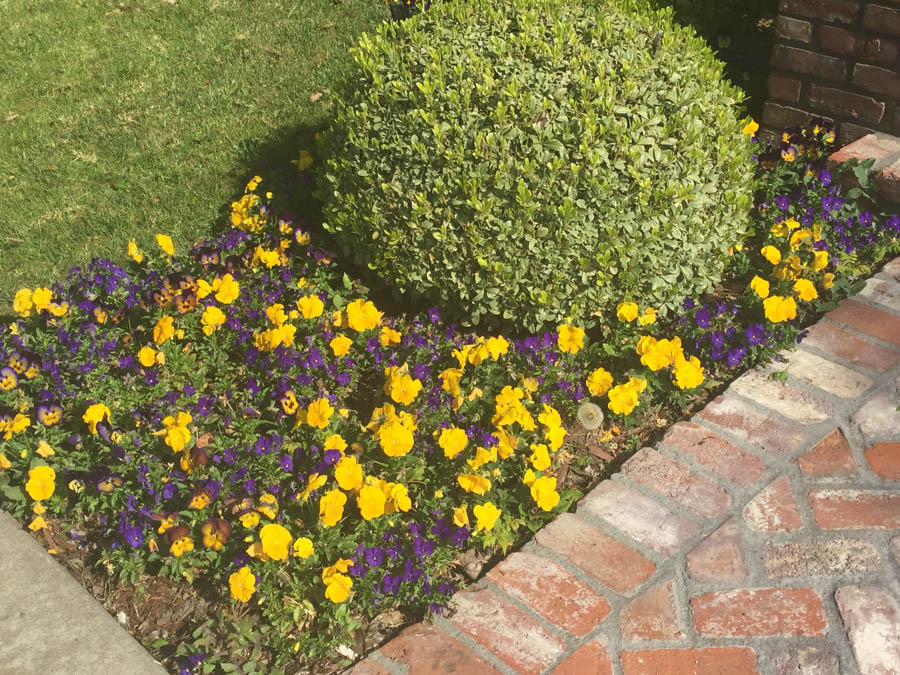 Pansies galore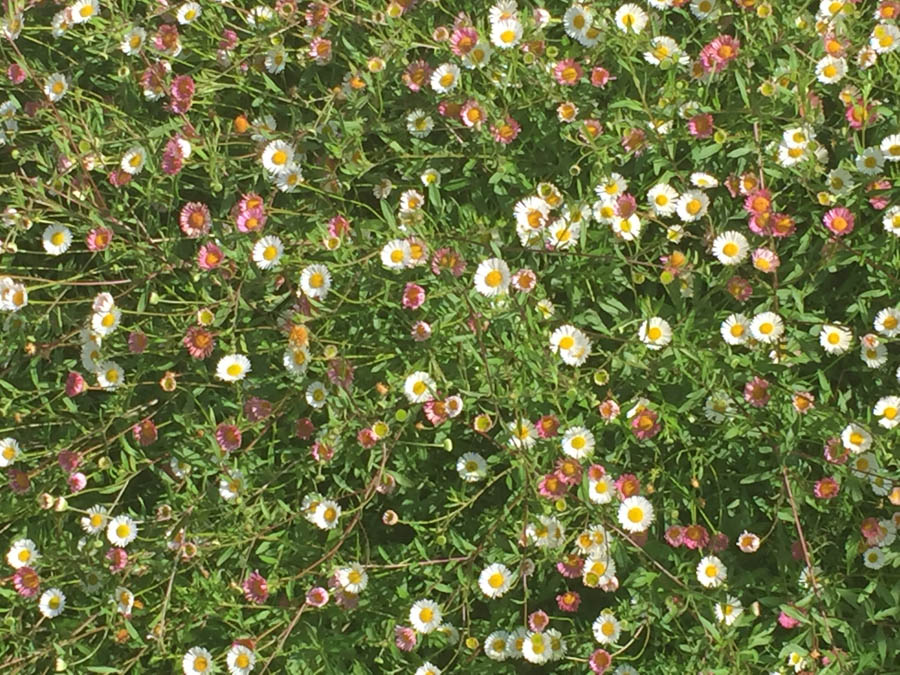 Bellis perennis - Teeny tiny daisy's
Did You Know? - Bellis is Latin for "pretty" and perennis is Latin for "everlasting".
The name "daisy" is considered a corruption of "day's eye",[10] because the whole head closes at night and opens in the morning. Chaucer called it "eye of the day". In Medieval times, Bellis perennis or the English Daisy was commonly known as "Mary's Rose".
This daisy may be used as a potherb. Young leaves can be eaten raw in salads or cooked, noting that the leaves become increasingly astringent with age. Flower buds and petals can be eaten raw in sandwiches, soups and salads. It is also used as a tea and as a vitamin supplement.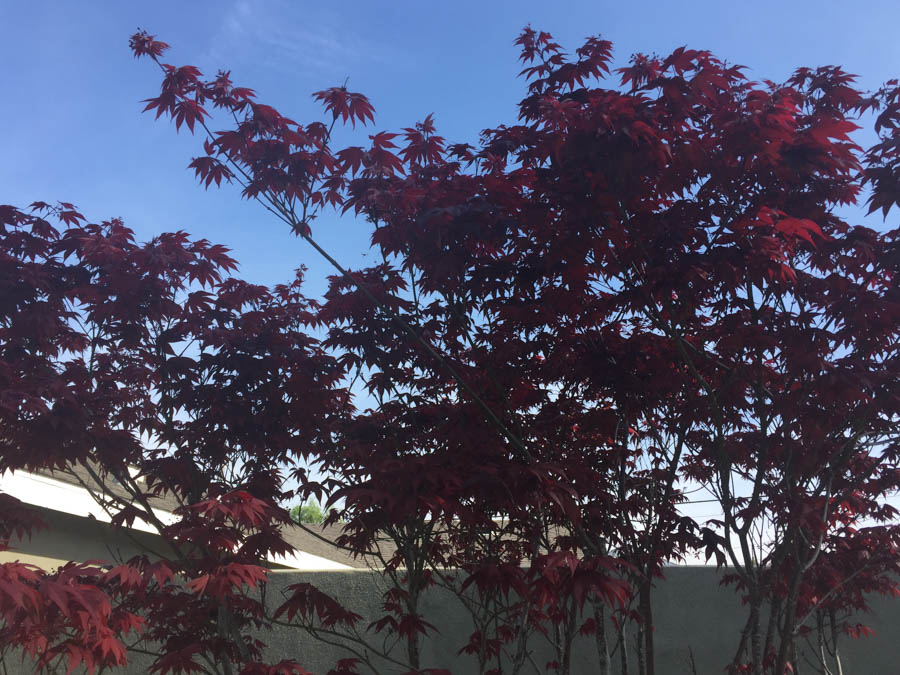 Red Japanese maple looks beuatiful against the sky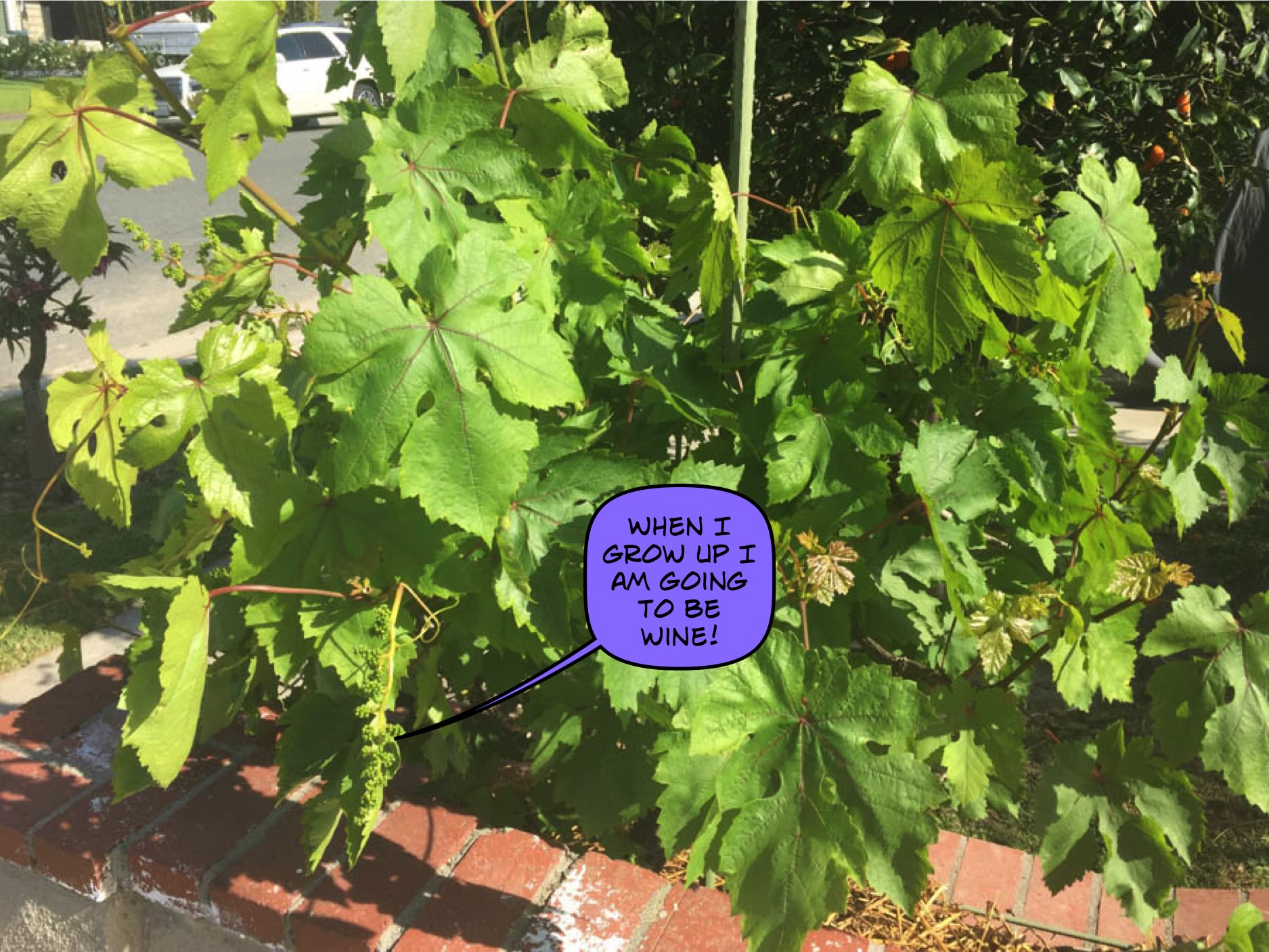 Check closely... We have grapes forming!