Back Yard, Side Garden; Corn, Squash, Egg Plant, Tomatoes, Peppers (8 kinds), Onions, Carrots, Grapes, Beets & Across the pool, Side Yard, South; Asparagus, Onions, Tomatoes, Cucumbers, Egg Plants, Bell Peppers, Peas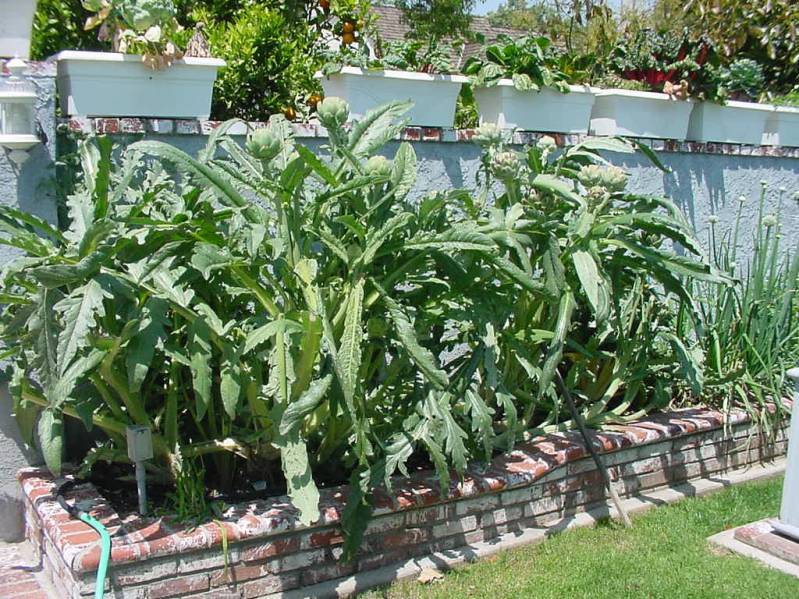 Yup! Fresh Artichokes!
Everywhere In The Yards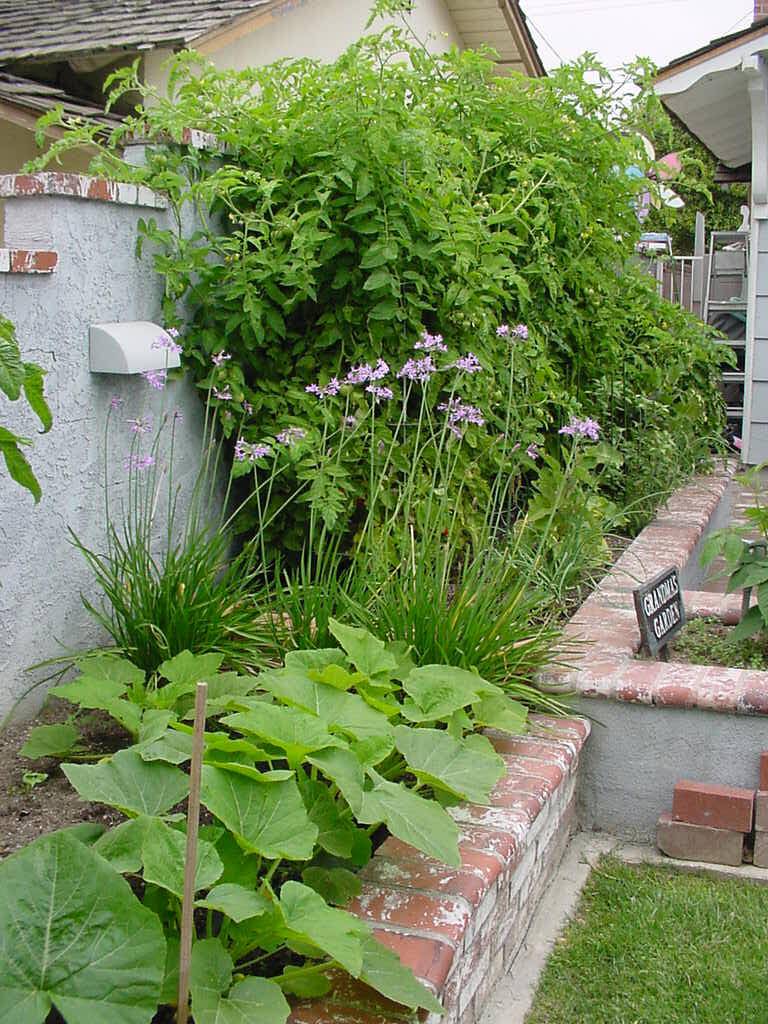 Front yard, South side; Tomatoes, Squash, Garlic Chives, Egg Plant. Blackberries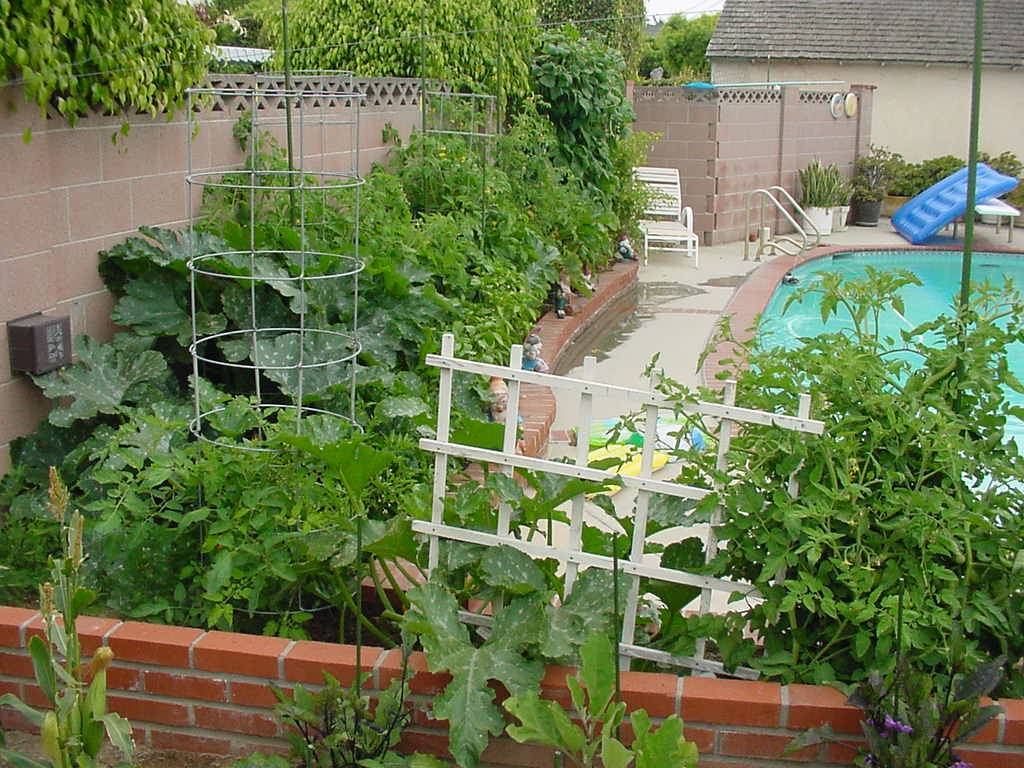 Back Yard, Back Wall; Green Beans, Peas, Winter Squash, Hot Peppers, Onions, Beets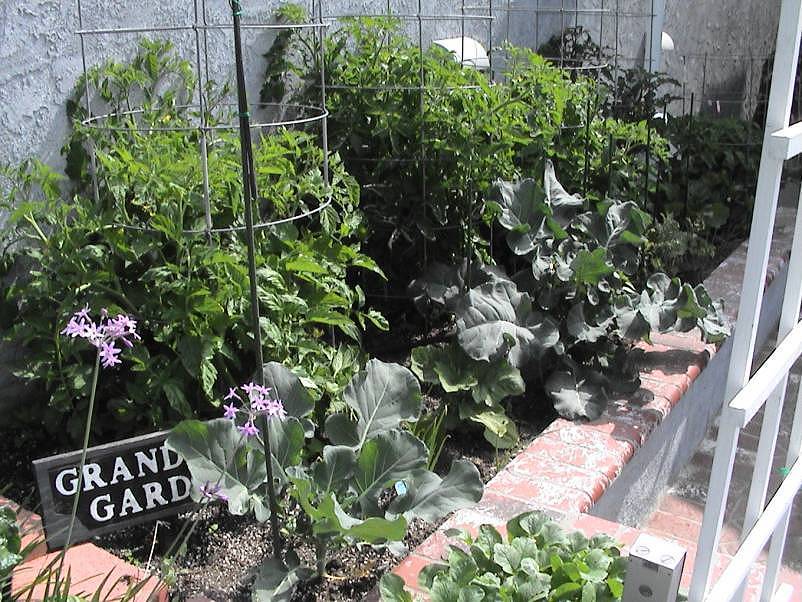 Look at 'em go!