Mid-Summer 2007
Mid-Summer in the garden is the most beautiful time of the year. Everything is in full growth mode, leaves are green and the yellows and brown indicating growing season is over has yet to raise its ugly head. Come share the bounty of 2007.
Eggplants Came On Strong!
Did You Know? - The eggplant, aubergine or brinjal (Solanum melongena) is a plant of the family Solanaceae (also known as the nightshades) and genus Solanum. It bears a fruit of the same name, commonly used as a vegetable in cooking. As a night-shade, it is closely related to the tomato and potato and is native to southern India and Sri Lanka.
It is a short-lived perennial plant often cultivated as an annual. It grows 40 to 150 cm (16 to 57 in) tall, with large coarsely lobed leaves that are 10 to 20 cm (4-8 in) long and 5 to 10 cm (2-4 in) broad. The stem is often spiny. The flowers are white to purple, with a five-lobed corolla and yellow stamens.
The fruit is fleshy, less than 3 cm in diameter on wild plants, but much larger in cultivated forms. (Semi-)wild types can grow much larger, to 225 cm (7 ft) with large leaves over 30 cm (12 in) long and 15 cm (6 in) broad. The fruit contains numerous small, soft seeds which are edible.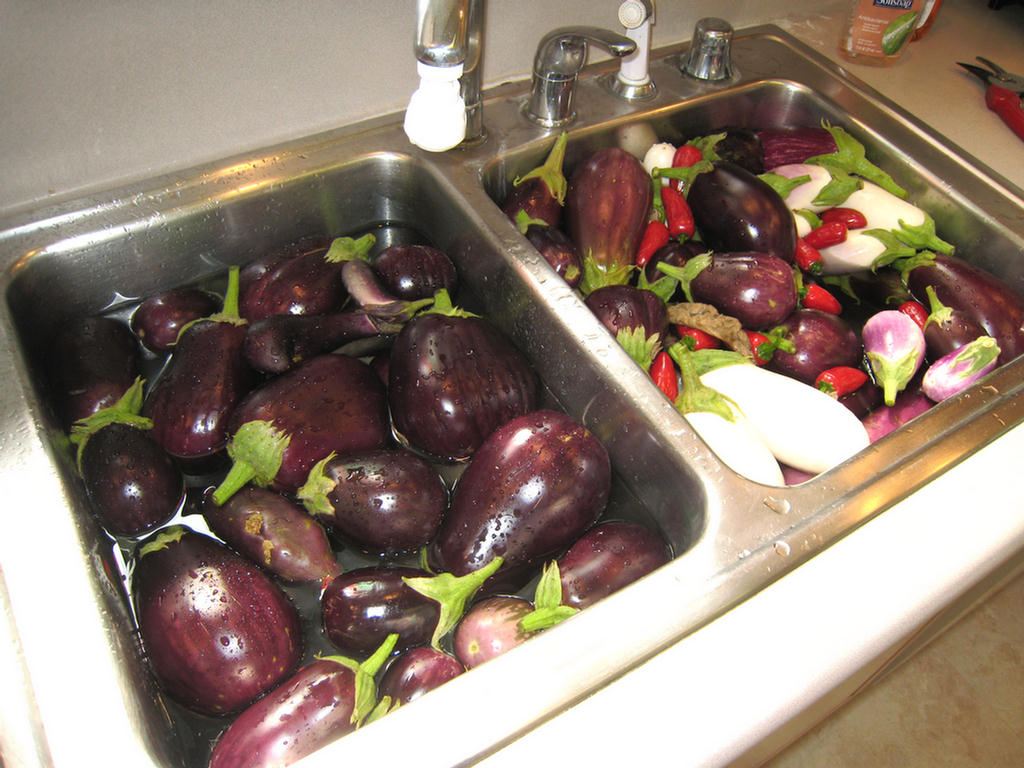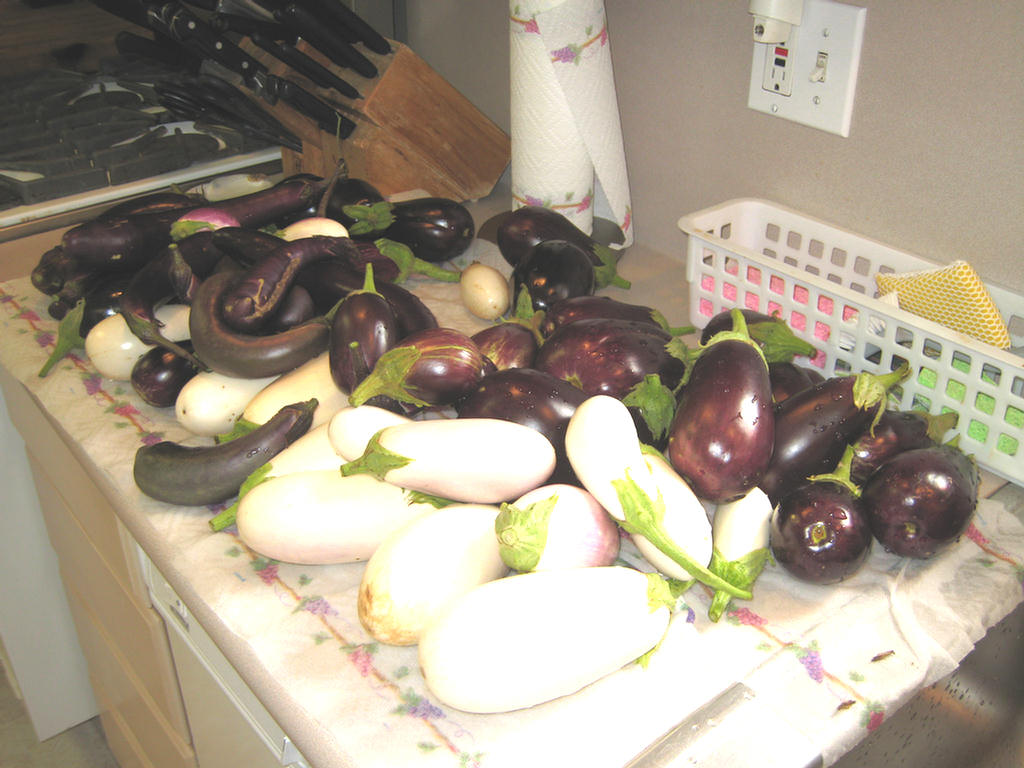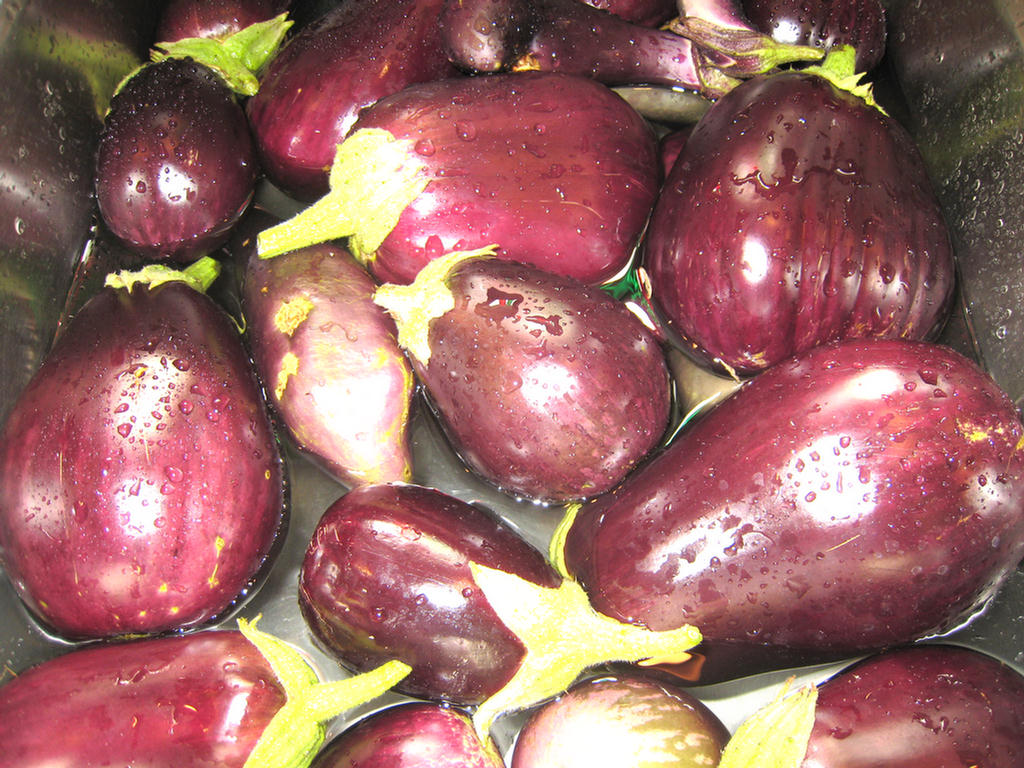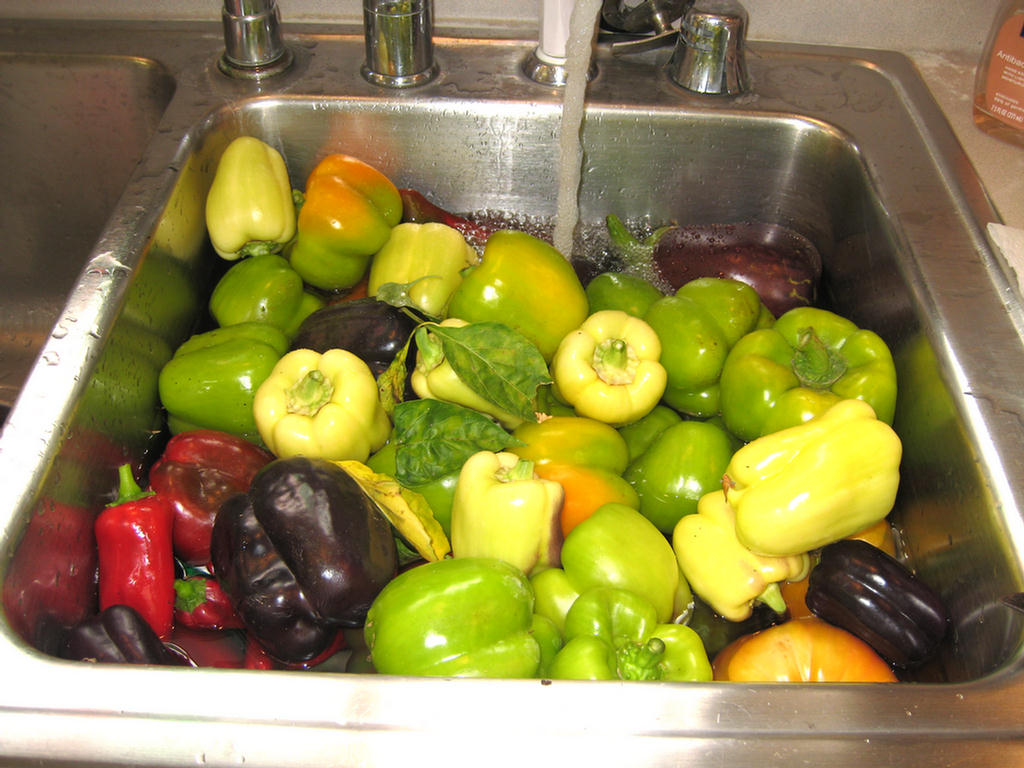 When We Bought These, We Thought We Had Cucumbers! Nope!!
Did You Know? - Cantaloupe (also cantaloup) refers to two varieties of muskmelon (Cucumis melo) , which is a species in the family Cucurbitaceae (a family which includes nearly all melons and squashes). Cantaloupes are typically 15–25 cm in length and are somewhat oblong, though not as oblong as watermelons. Like all melons, cantaloupes grow best in sandy, well-aerated, well-watered soil that is free of encroaching weeds.

The North American cantaloupe, common in the United States and in some parts of Canada, is Cucumis melo reticulatus (or sometimes C. melo melo var. cantalupensis), a different member of the same muskmelon species. It is named reticulatus due to its net-like (or reticulated) skin covering. It is a round melon with firm, orange, moderately-sweet flesh and a thin reticulated light-brown rind. Varieties with redder and yellower flesh exist but are not common, and they are not considered as flavorful as the more common variety.

A ripe one will have a musky sweet smell at the stem end of the melon. An odorless one is likely to be tasteless, too.

Cantaloupe is normally eaten as a fresh fruit, as a salad, or as a dessert with ice-cream or custard. Melon pieces wrapped in prosciutto are a familiar modern antipasto. Sanjeev Kapoor describes the charentais variety: "the orange, sugary and fragrant flesh makes this fruit popular both as a dessert or main course. These have smooth gray-green rinds and very fragrant orange flesh. It keeps well when stored in a cool, dry place and ripens after several days in a warm room."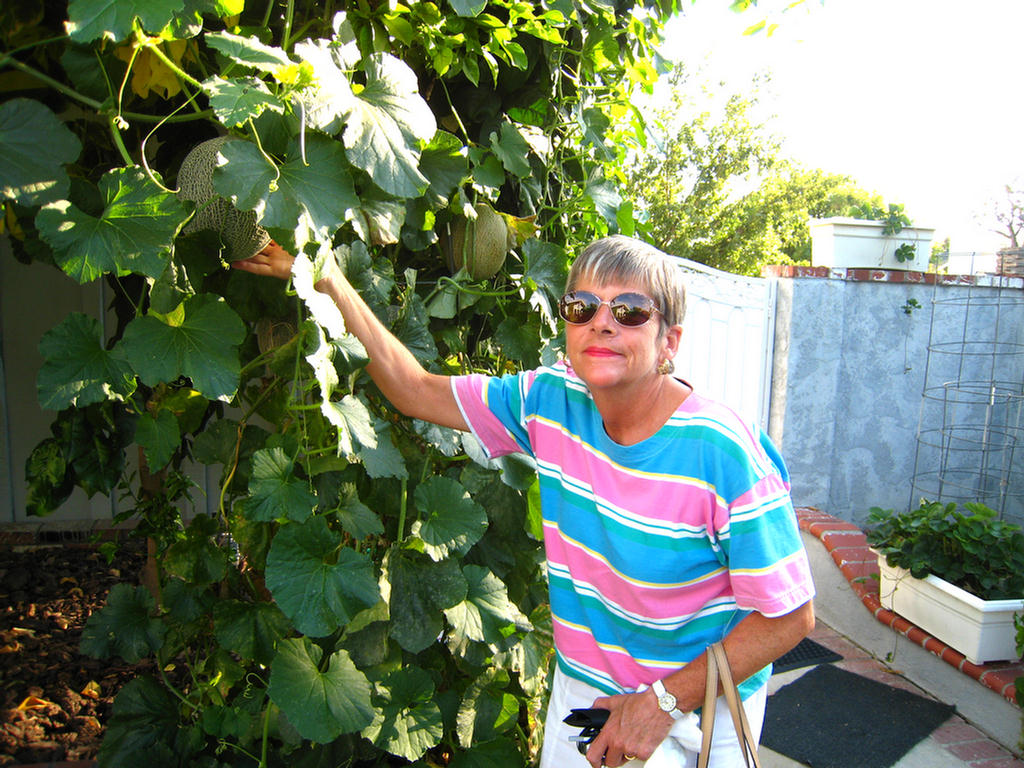 The Garden Keeps On Giving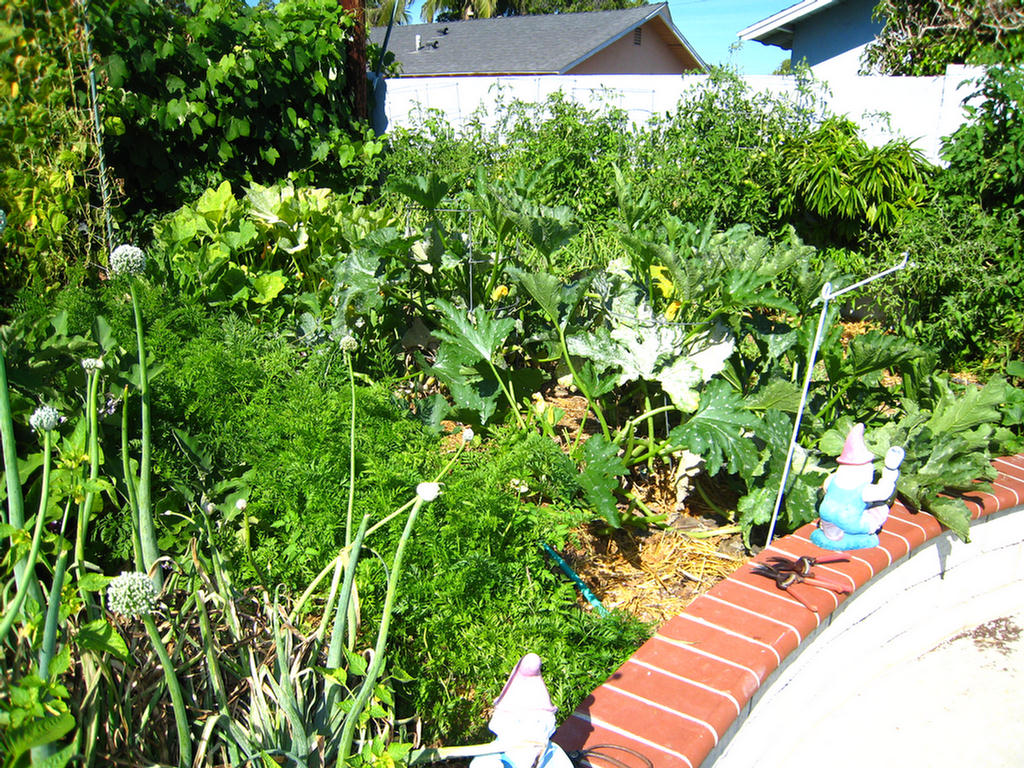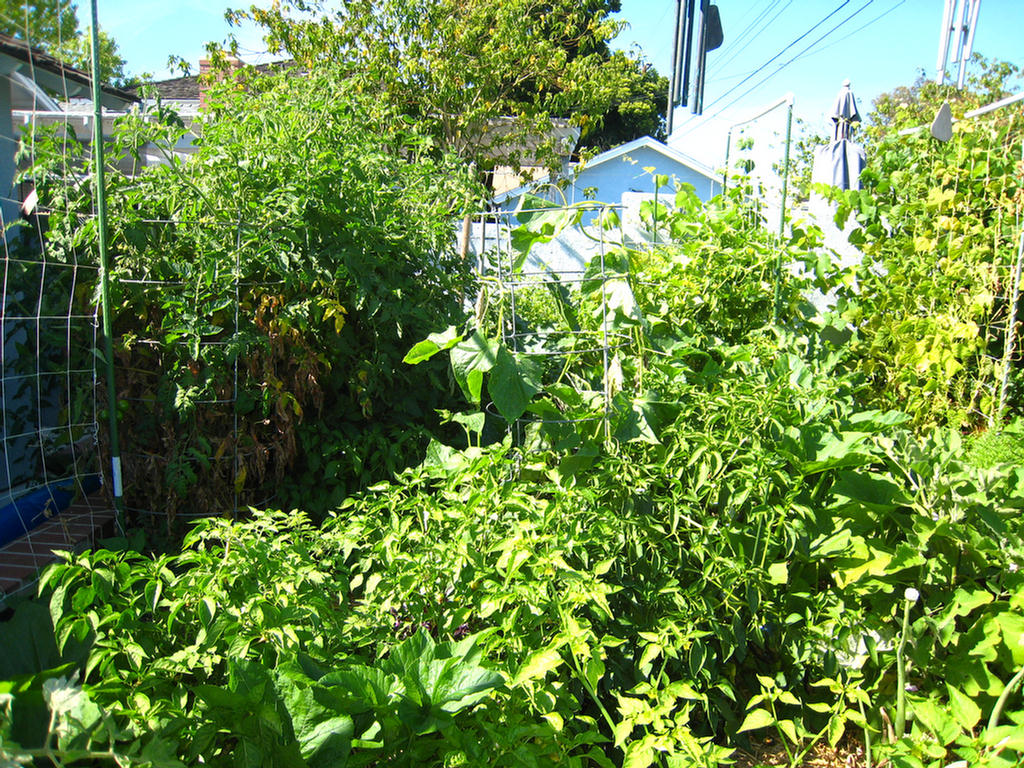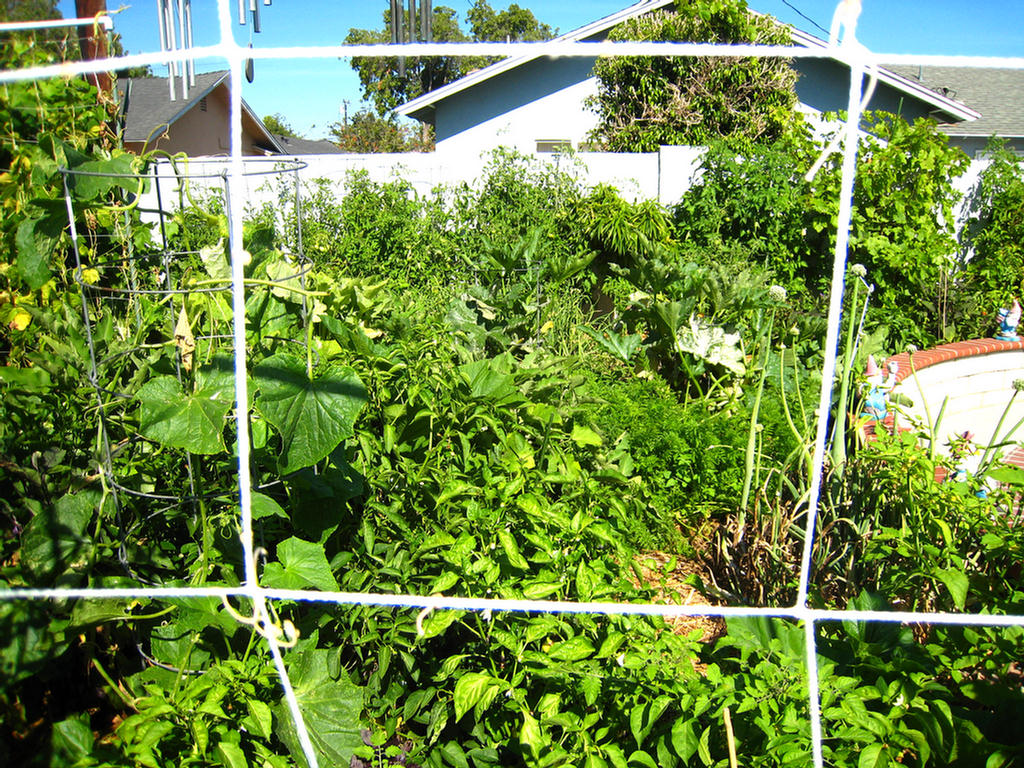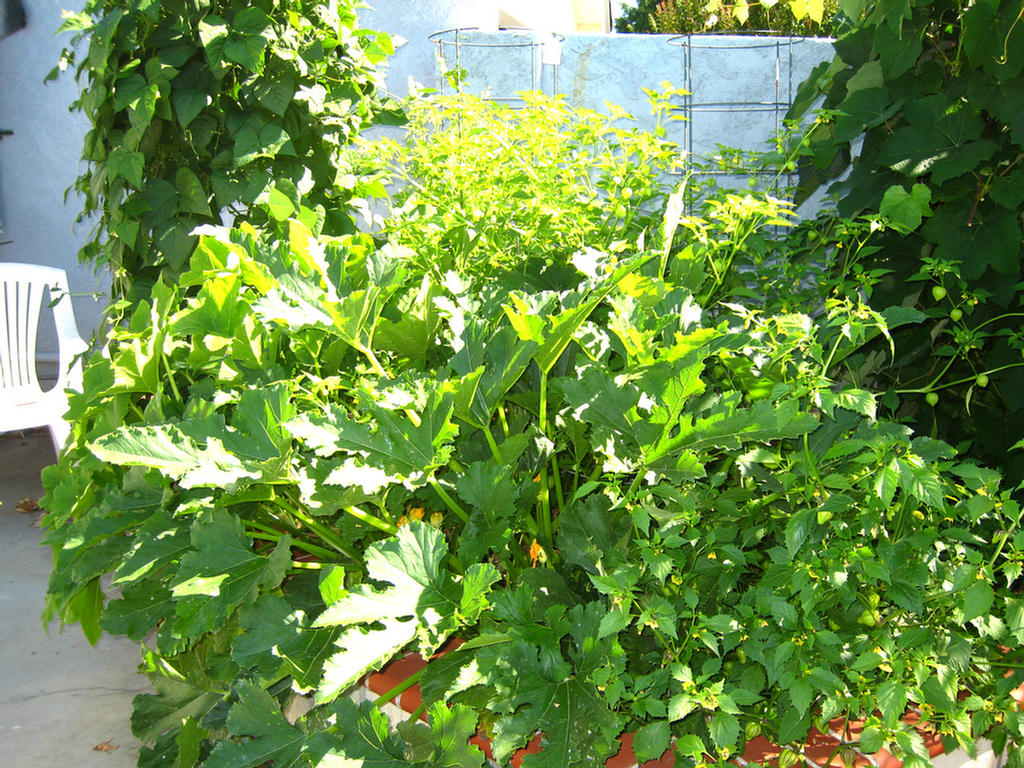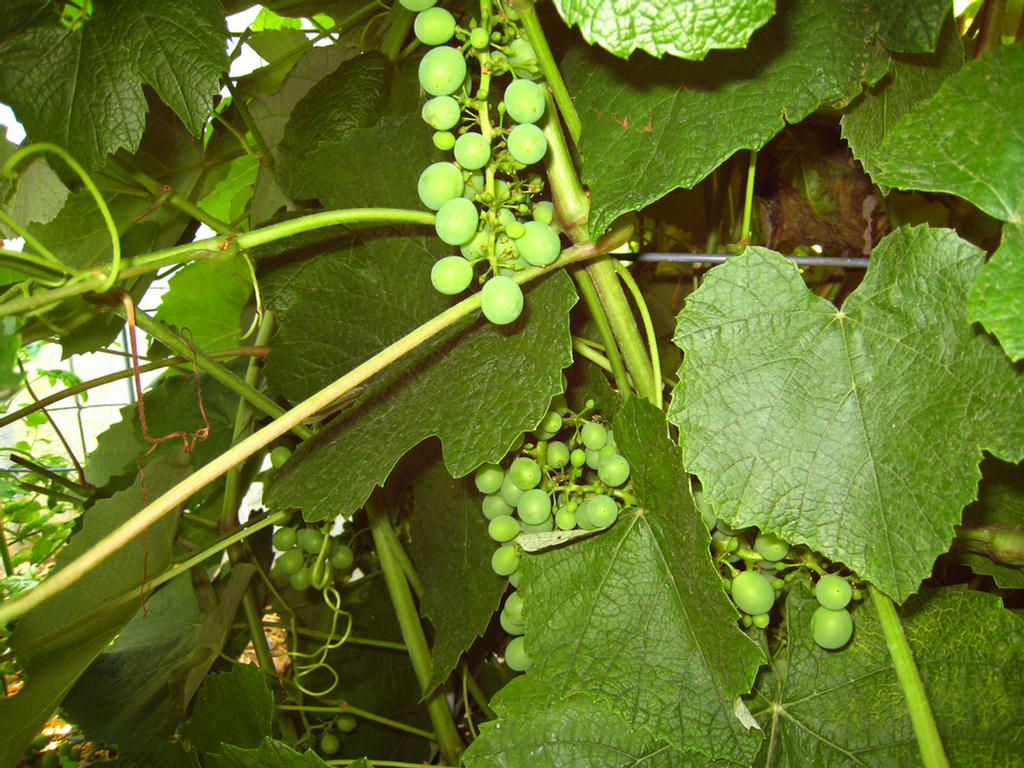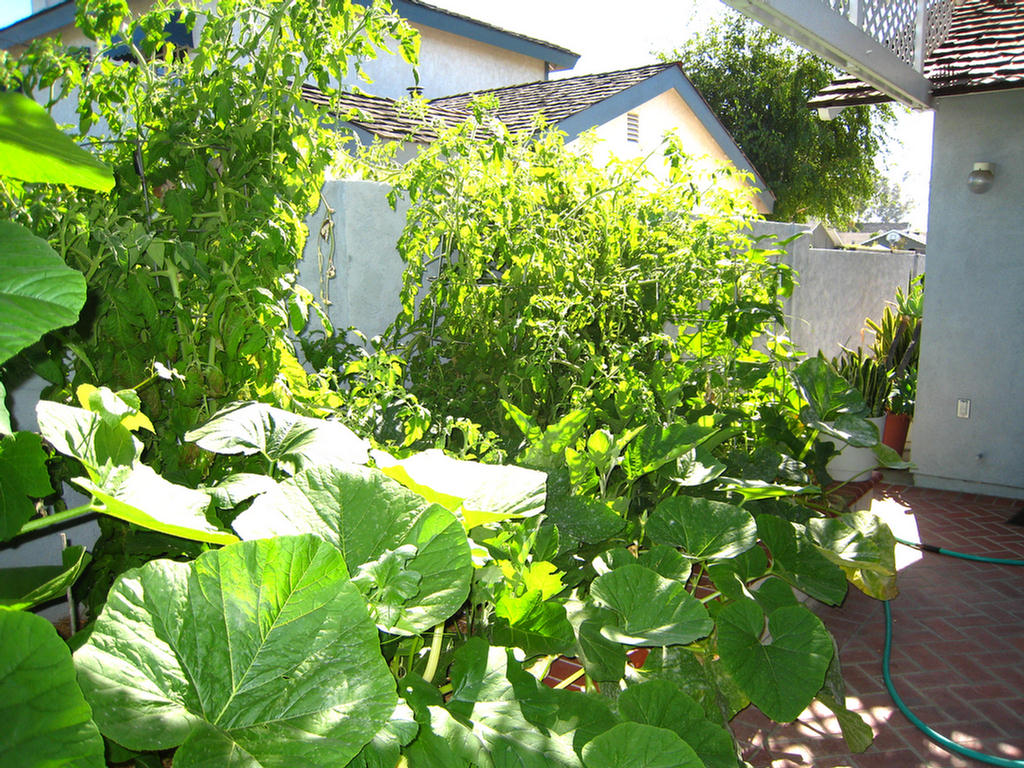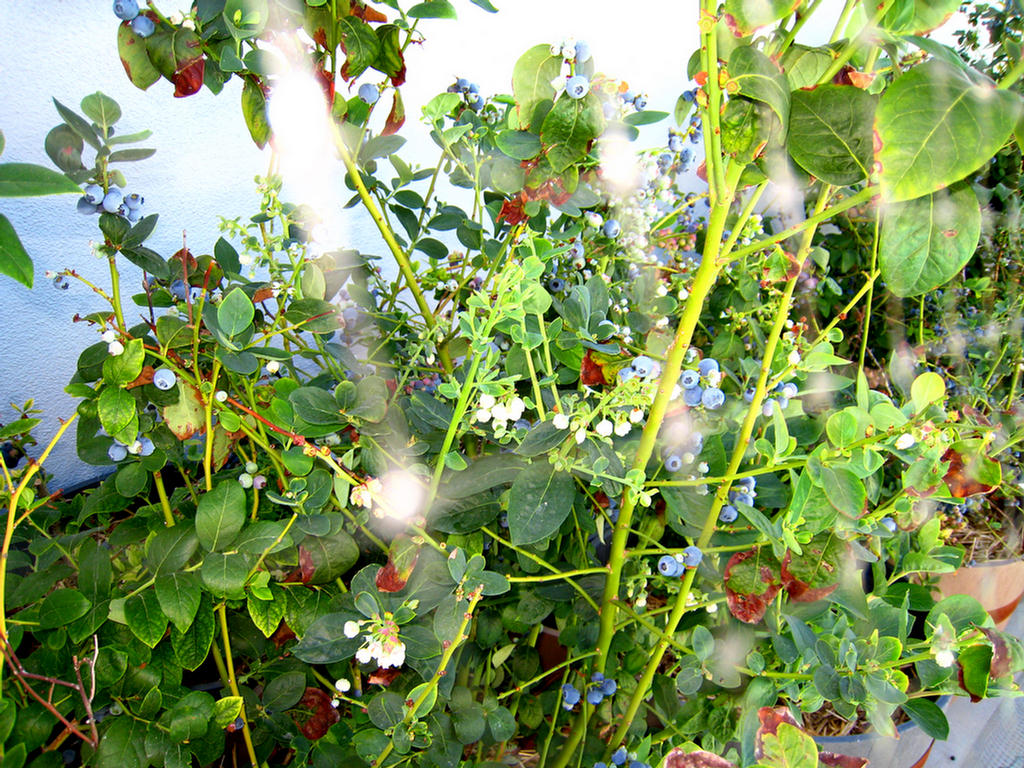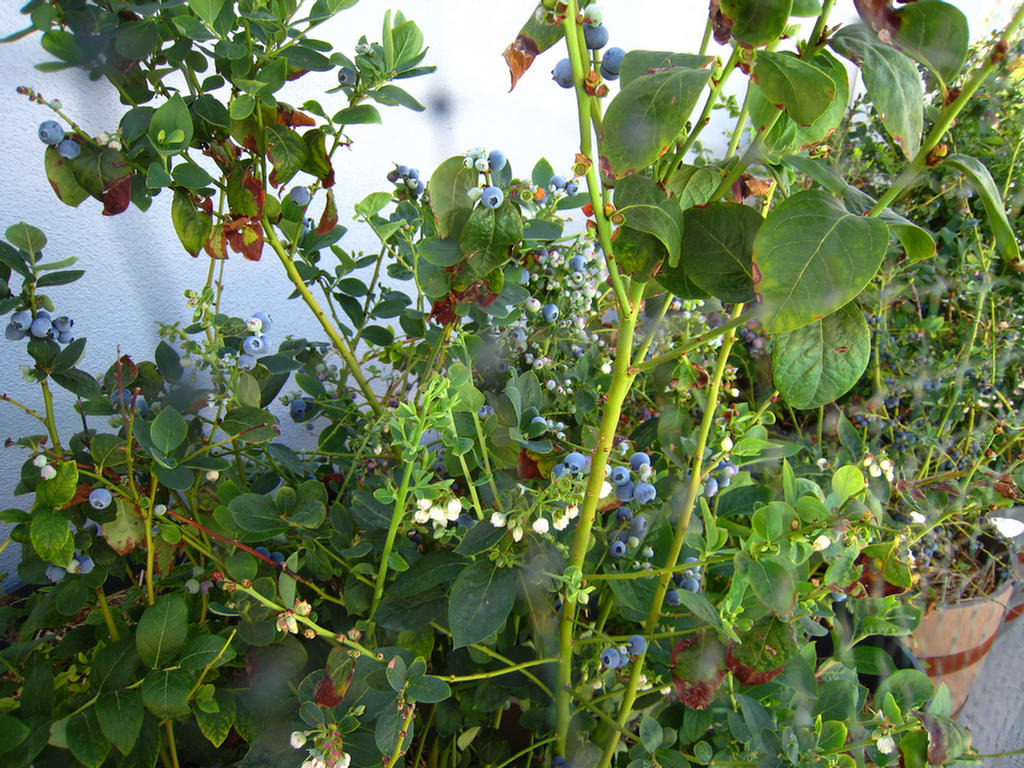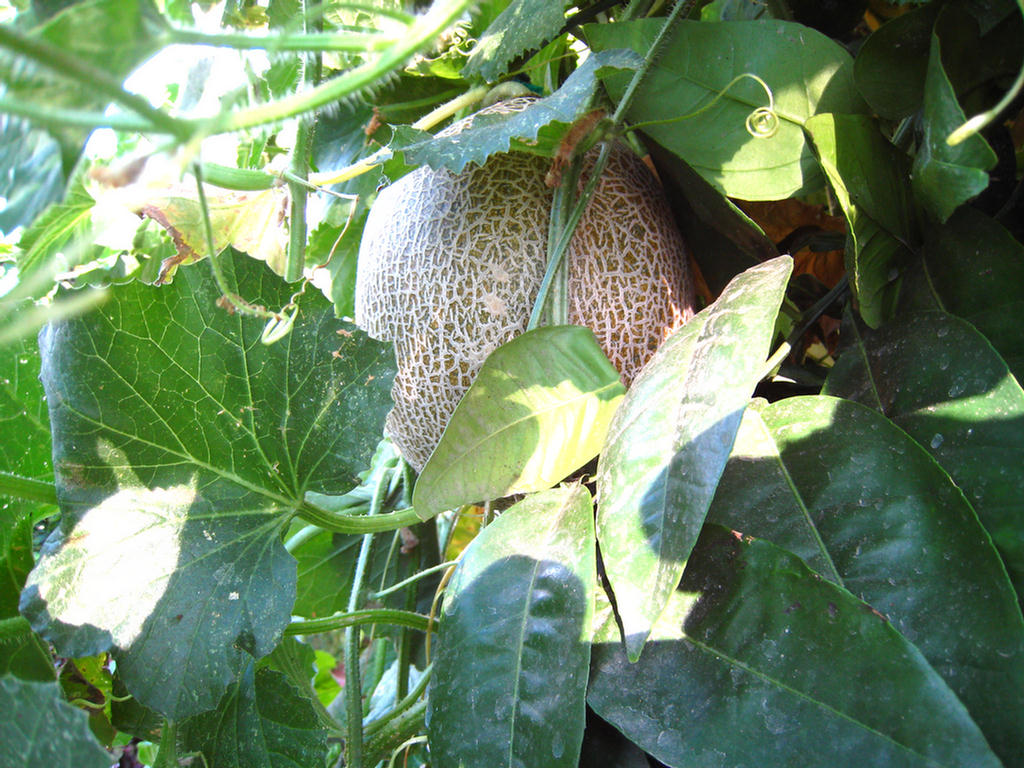 The End Of The Season
It is now November and we are picking the last of the tomatoes!