Quick Trip October 23/24 2010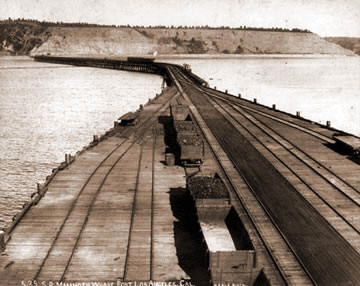 Did you know? - Photograph of Southern Pacific Railroad Long Wharf at Santa Monica called the "Port Los Angeles". Wharf was commenced in summer of 1892 and finished in 1894. Wharf was turned over to Pacific Electric Railway in 1913 and shipping ceased. In November 1919 the Pacific Electric Railway announced they were going to pull it all down and by the middle of the next summer not a trace of it was left. The image is a composite with 4 areas: the wharf extending from the coast to its terminus in the ocean, ships surround the terminus and a train is visible on the tracks (middle of image); close-up of ship's prow showing anchor and figurehead of a half-nude woman (upper left); encircled by a doubly knotted rope is a docked sailing ship, on the dock are piles of dry goods (upper right); close-ups of 2 large ships (sailboat & steamer) and several smaller sailboats (lower left).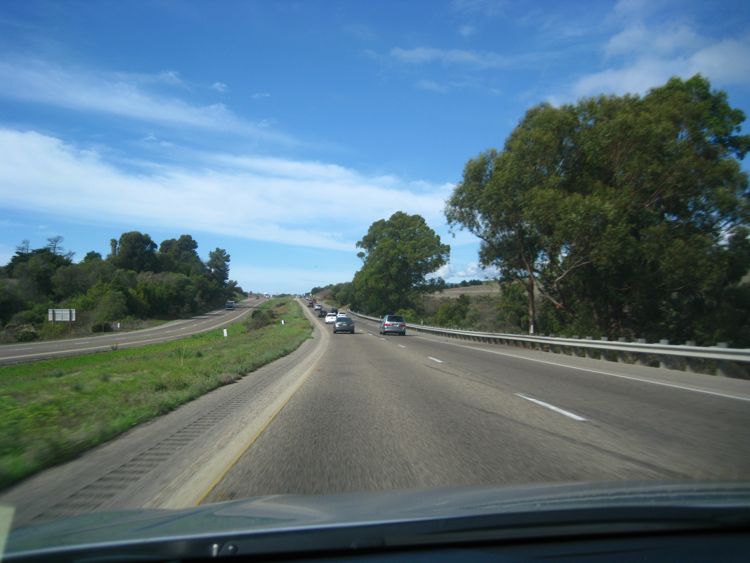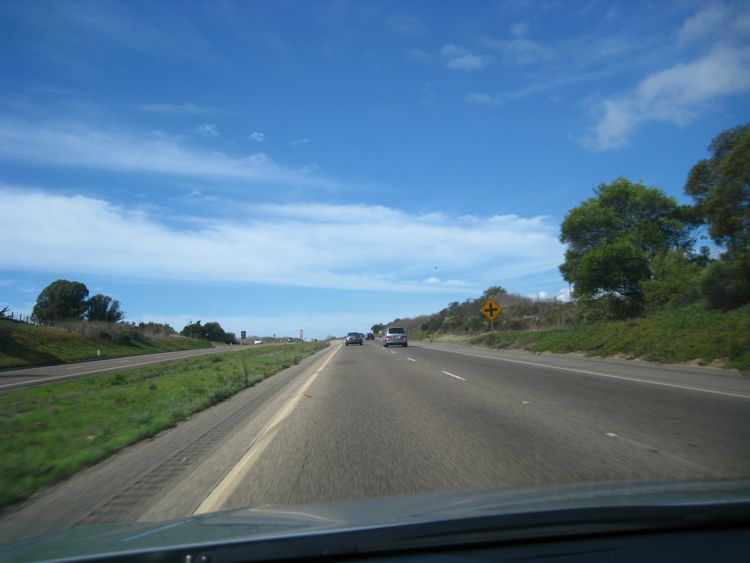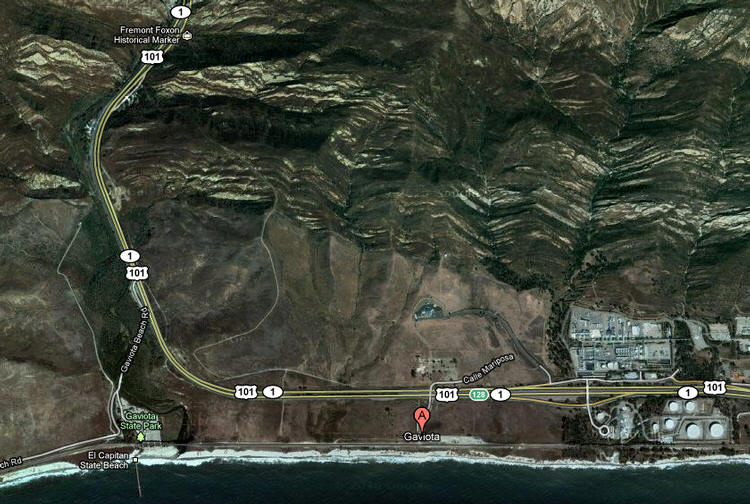 Did you know? - Gaviota is also the location of the Gaviota Marine Terminal, the large storage tanks of which are visible on the ocean side of the freeway, and which is currently being decommissioned and abandoned, with intent to become public open space.[1] On the mountain side of the freeway is the Gaviota Oil Heating Facility, also known as the "Gaviota Gas Plant", built by Chevron Corp. and currently owned by Plains Exploration & Production Company (PXP); this facility is being reconfigured and partially abandoned. The former purpose of the facility was to heat and process the heavy crude oil produced offshore so that it could flow through the All American Pipeline to refineries in the Bakersfield area.

The Gaviota Tunnel
Did you know? - The Gaviota Tunnel (officially known as the Gaviota Gorge Tunnel) is a tunnel on U.S. Route 101 completed in 1953 north of Gaviota State Park, 33 miles (53 km) northwest of Santa Barbara, California. It is 420 feet (130 m) long and 17.5 feet (5.3 m) tall. Only the northbound lanes of U.S. Route 101 (El Camino Real) pass through it, as the southbound lanes descend from Gaviota Pass through a narrow canyon to the west of the tunnel. Because it is the only major route between the Santa Barbara County South Coast and the Santa Ynez Valley, bicycles are allowed through it. There is a rest area on the southern end of the tunnel, the southernmost one along U.S. Route 101.
There are frequent rockslides in the area, especially during and following rain. Some of the hillsides and road cuts are covered in netting to prevent erosion. There are also fences made of netting along the roadway to stop rocks that do fall.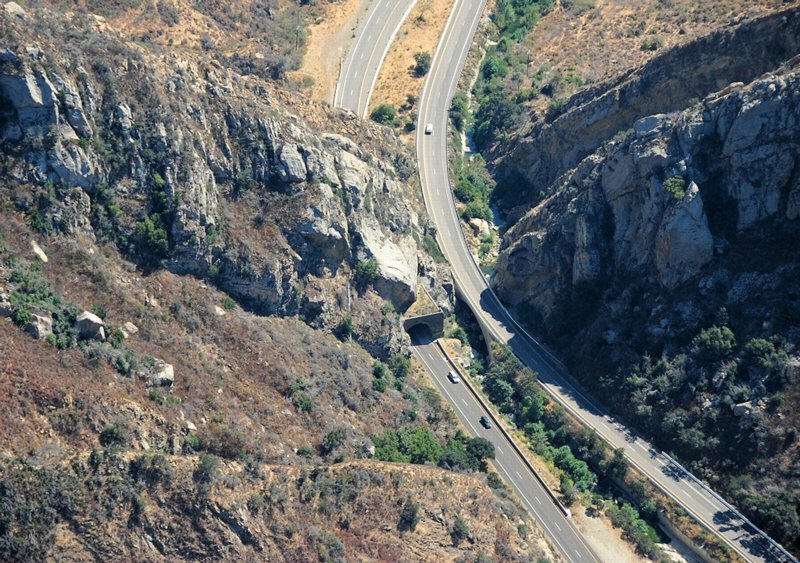 Time For Lunch At Andersen's Split Pea Soup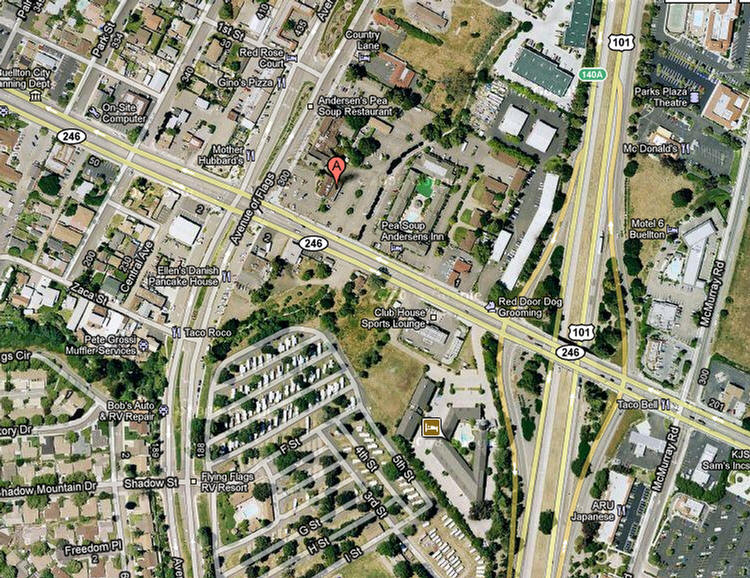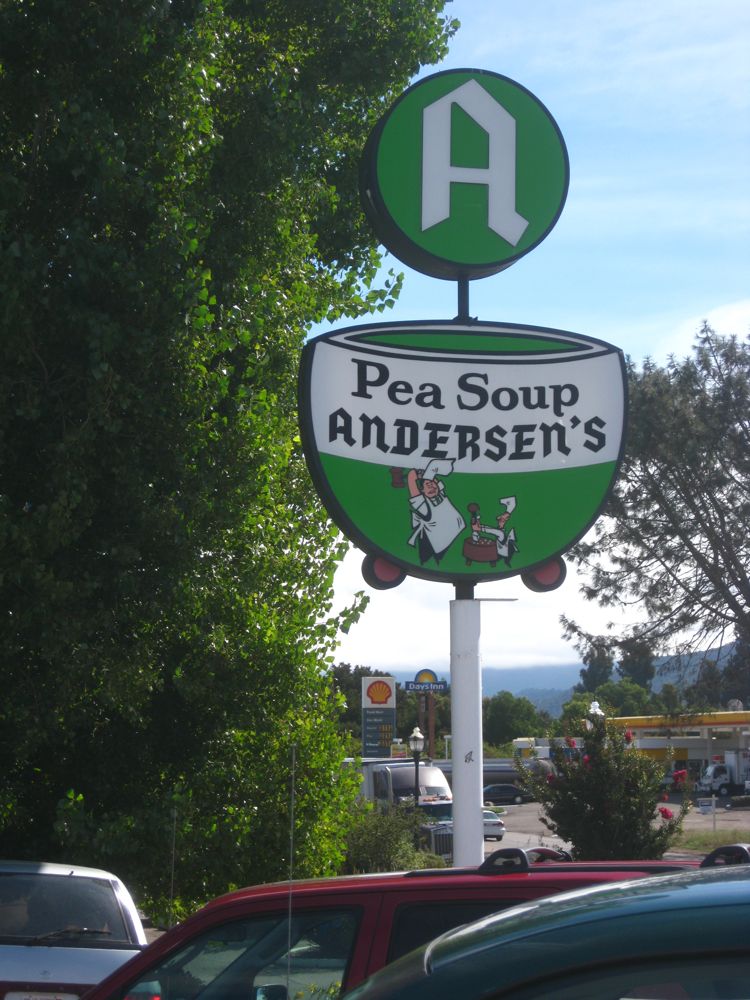 Did you know? - Pea soup is soup made, typically, from dried peas. It is, with variations, a part of the cuisine of many cultures. It is greyish-green or yellow in color depending on the regional variety of peas used; all are cultivars of Pisum sativum.
Pea soup has been eaten since antiquity; it is mentioned in Aristophanes' The Birds, and according to one source "the Greeks and Romans were cultivating this legume about 500 to 400 BC. During that era, vendors in the streets of Athens were selling hot pea soup."
In the United States, pea soup is merely one of many familiar kinds of soup. "Pea soup" without qualification usually means a perfectly smooth puree. "Split Pea Soup" is a slightly thinner soup with visible peas, pieces of ham or other pork, and vegetables (most commonly carrots) and is usually made from dried, green split peas .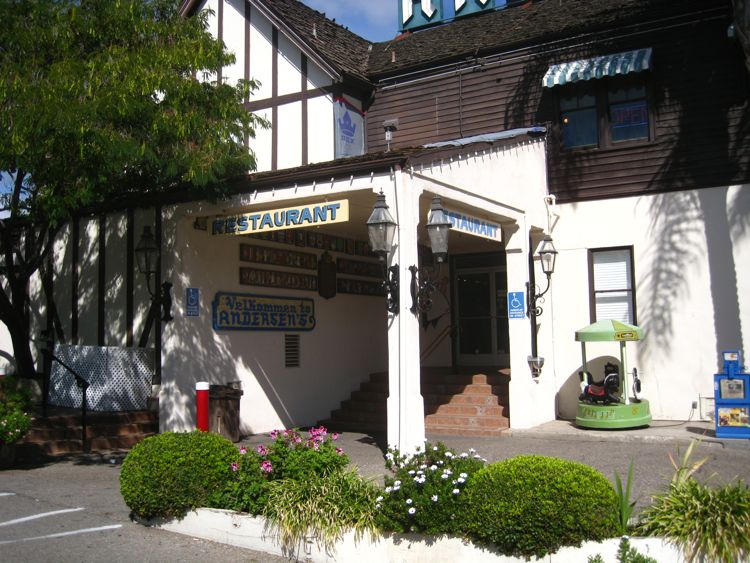 Did you know? - Right in the middle of the fine winery country of California comes one of the greatest American brands of split pea soup. The legendary brand from the famed Andersen's Restaurant from the little California town of Buelton has to be considered one of America's best foods. In 1924, Danish immigrant Anton Andersen began his dream of founding a small restaurant, but it was his awesome split pea soup recipe that eventually won over the hearts of the millions of visitors to Andersen's Restaurant over the years.

Been this way for years
During WWII, the little restaurant was actually closed for several years as the U.S. Army needed the Andersen's Restaurant and Hotel to house and feed their troops in transport. After the war, the restaurant reopened and eventually the demand for Andersen's legendary split pea soup led to it being canned and sold in many better grocery stores across the U.S.
The little cafe was once named the "electric" cafe because the new electric stove purchased by the wife of Anton Anderson. She was so proud of it.
It was partly good luck that enough customers found out about the Andersen Electric Cafe in the early days to make into a legend, but it was the foresight of Anton Andersen to choose a location on the way of hungry tourists to the famous Hearst Castle. In the post-war years, the son of Anton, Robert "Pea Soup" Andersen helped to manage the restaurant into a huge success including the marketing of Anderson's Split Pea soup. Over the years, Robert developed a close friendship with neighbor Ronald Reagan when he purchased a ranch near the Andersen's Restaurant.
On nThe Road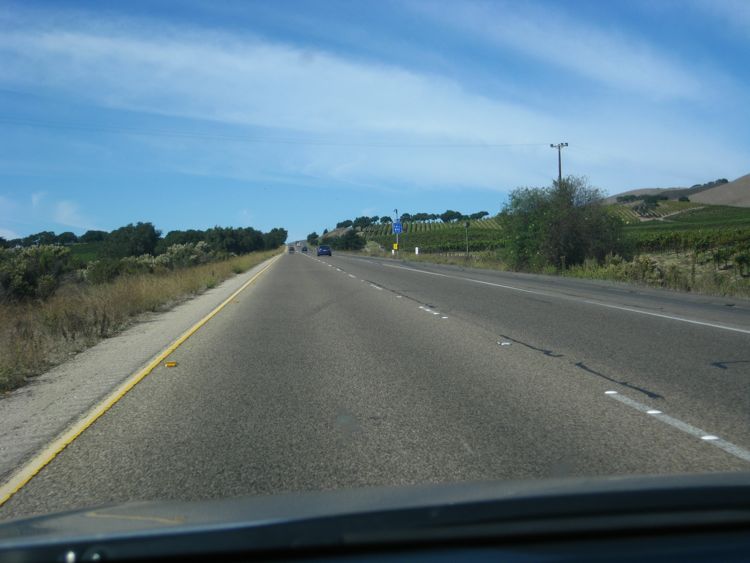 Did you know? - U.S. Route 101, or U.S. Highway 101, is an important north–south U.S. highway that runs through the states of California, Oregon, and Washington, on the West Coast of the United States. It is also known as El Camino Real (The Royal Road) where its route along the southern and central California coast approximates the old trail which linked the Spanish missions, pueblos, and presidios. It merges at some points with California Highway 1.
According to the AASHTO's numbering scheme for U.S. Highways, three-digit route numbers are generally subsidiaries of two-digit routes. However, the principal north–south routes were assigned numbers ending in 1. Rather than lose four available north–south numbers (93, 95, 97, and 99) or assign the primary west coast highway a "lesser" number, the AASHTO made an exception to its two-digit rule. Thus, U.S. 101 is treated as a primary, two-digit route with a "first digit" of 10, rather than a spur of U.S. 1. Thus U.S. Route 101, not U.S. 99, is the westernmost north–south route in the U.S. Highway system.
Though U.S. Route 101 remains a major coastal north–south link along the Pacific coast north of San Francisco, it has been replaced in overall importance for transport through the West Coast states by Interstate 5, which is more modern in its physical design and has more direct placement due to significantly easier geography over much of the route. Route 101 is a major parallel freeway or highway between Los Angeles and San Francisco, and is an alternative to the Interstate for most of its length. In 1964, California truncated its southern terminus in Los Angeles, as Interstate 5 replaced it. The old road is known as county road S-21 or Historic Route 101 in northern San Diego County.
Arrived 5:30 At The Porters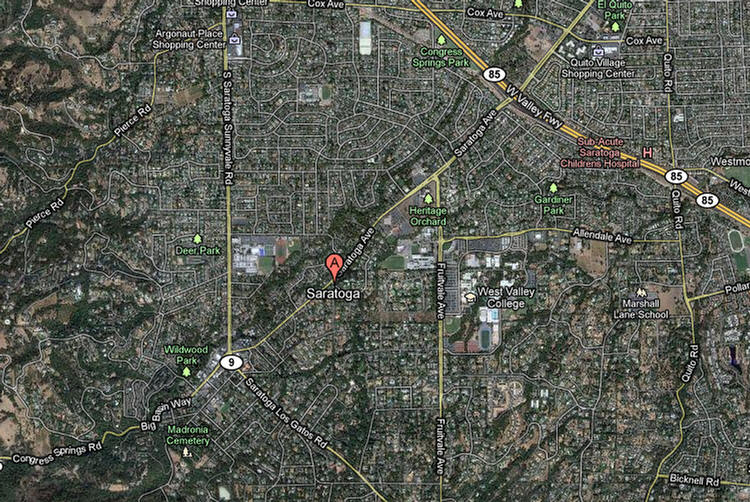 Eight hours to go 380 miles.... An average of 45 mph!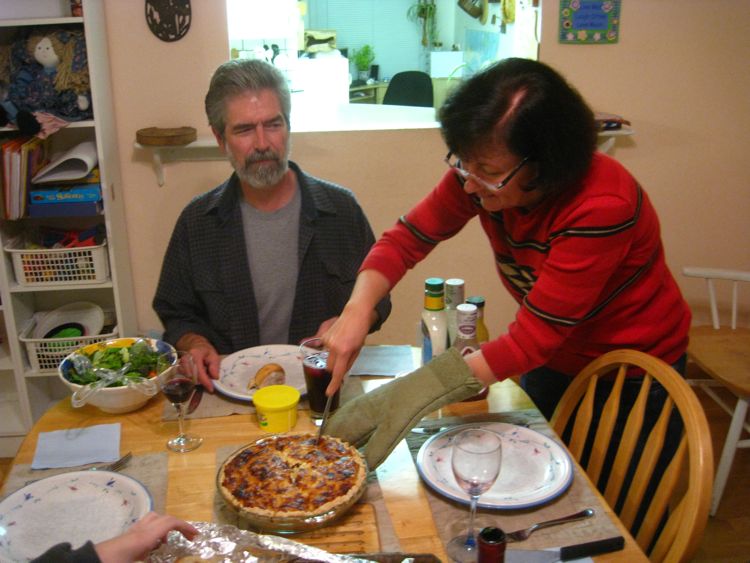 Dinner is served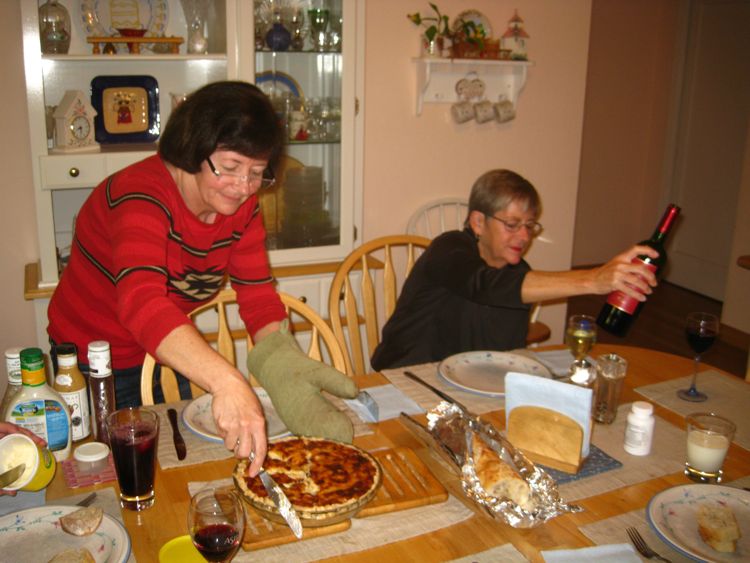 More importantly... Wine is served

Hello Lisa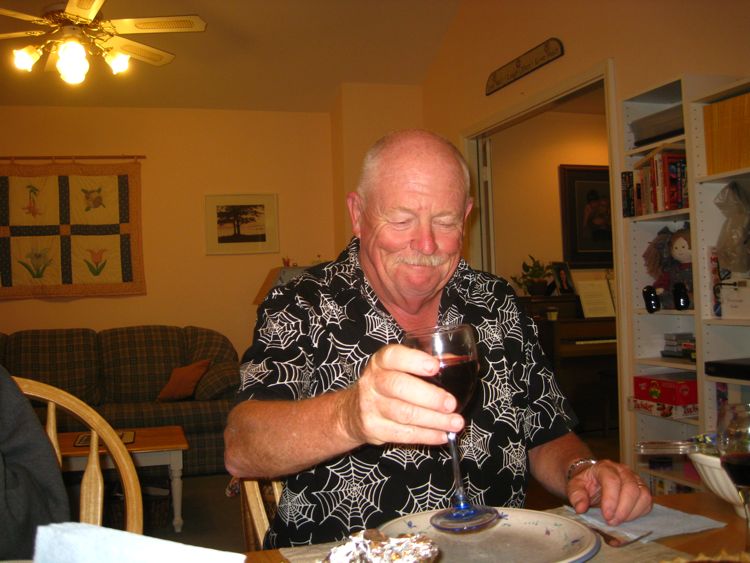 Ahh....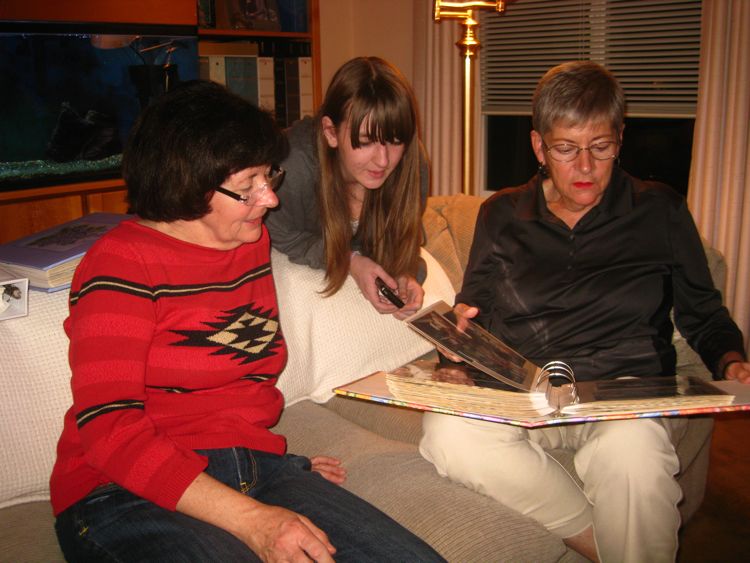 Time to share
Over To Freemont To See Cousin Tom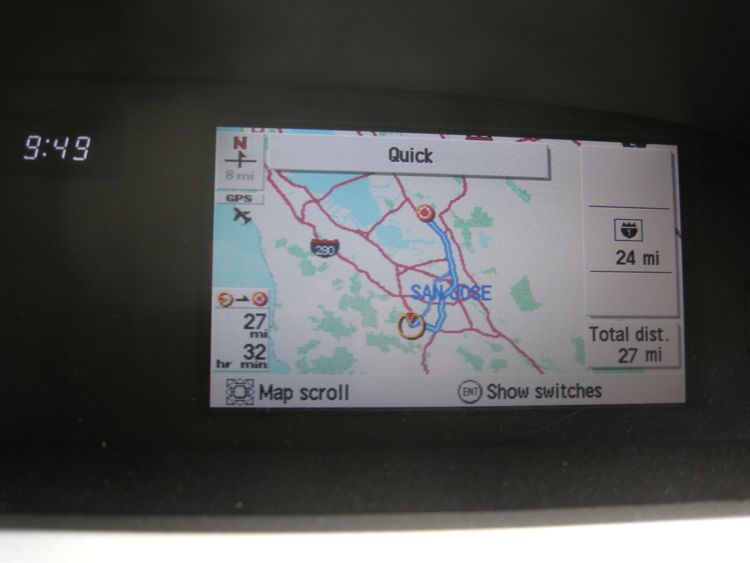 880 to Stevenson and then 238/84 to Stockton

Tom was clearing out an old Albertson
Did you know? - Albertsons LLC is a North American grocery company based in Boise, Idaho, with over 240 supermarkets located in California, Arizona, New Mexico, Colorado, Montana, Texas, Louisiana, Arkansas, and Florida under the Albertson's, County Line Liquor and Super Saver Foods banners. While Albertsons LLC is majority-owned by Cerberus Capital Management, the "Albertsons" name is used under license with SuperValu.
Albertsons LLC is one of the successor companies to Albertson's, Inc. Albertson's was founded by Joe Albertson in 1939 in Boise, Idaho, USA. The store was filled with perks that, at the time, were brand new: free parking, a money-back guarantee, even an ice cream shop. The store was located at 17th and State Streets in downtown Boise.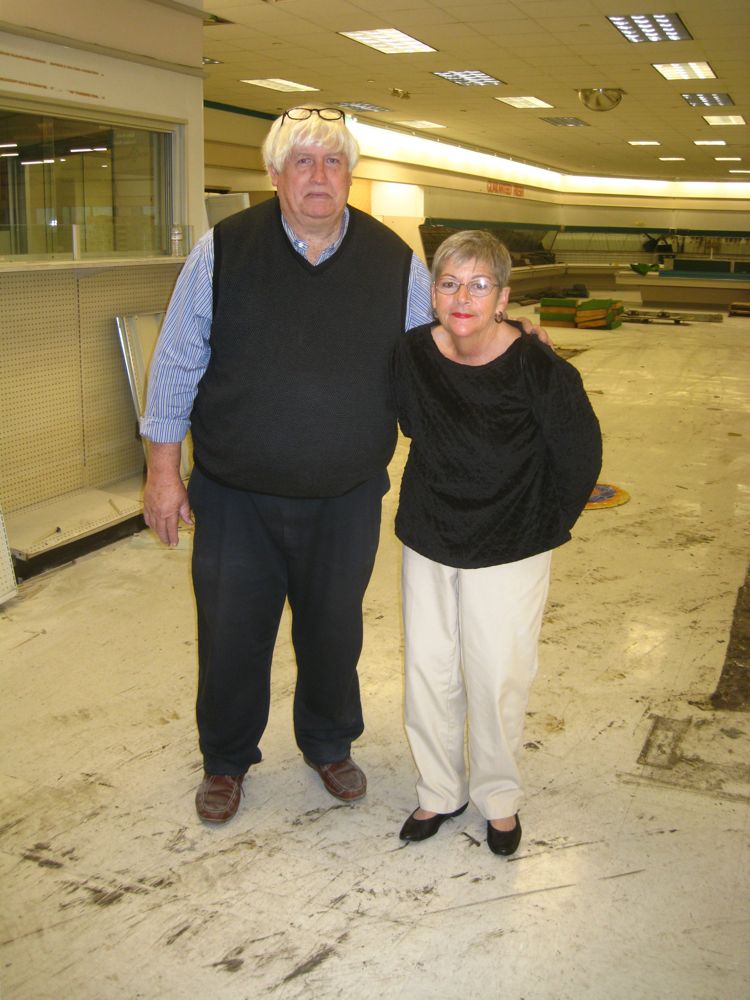 Tom and Sue
Did you know? - On January 23, 2006, Albertsons, Inc., agreed to be acquired by SuperValu, a Cerberus-led group of investors, and CVS/pharmacy. The acquisition was completed on June 2, 2006 with the Cerberus-led group (who also included Kimco Realty Corporation, Schottenstein Stores Corp., Lubert-Adler Partners, and Klaff Realty) acquiring 661 stores and the distribution centers and offices in the Dallas/Fort Worth division and in the Florida, Louisiana, California, Northern Nevada, Rocky Mountain and Southwestern states.
On June 6, 2006, Albertsons LLC announced their intent to close 100 Albertsons stores by August 2006, only one week after Albertsons LLC was created. Soon after Albertsons LLC announced that it would be shutting down its online delivery service on July 21, 2006. It was announced on November 27, 2006 that Albertsons LLC signed an agreement with Save Mart Supermarkets to sell its Northern California and Northern Nevada Albertsons locations. Save Mart began operating the 132 new stores as of February 2007.

Cousins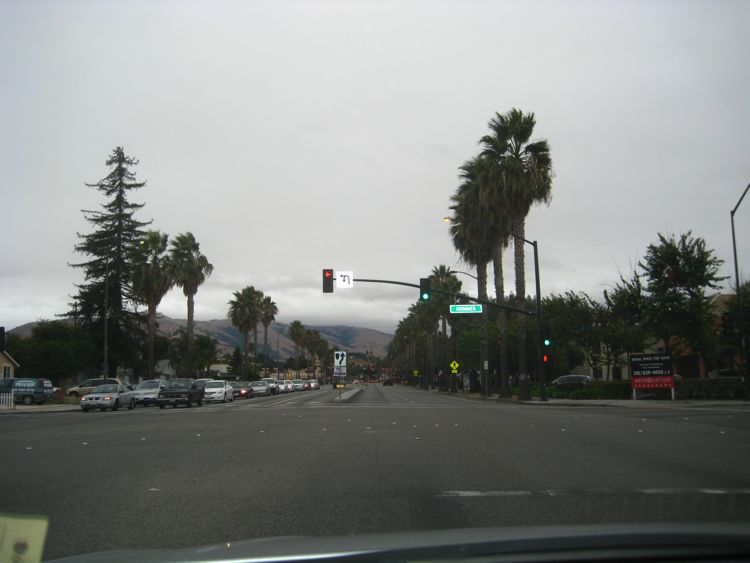 Heading out of Freemont
Did you know? - Interstate 880 (I-880) is an Interstate Highway in the San Francisco Bay Area connecting San Jose and Oakland, running parallel to the southeastern shore of San Francisco Bay. For most of its route, I-880 is officially known as the Nimitz Freeway after World War II admiral Chester Nimitz, who retired to the Bay Area and lived on Yerba Buena Island.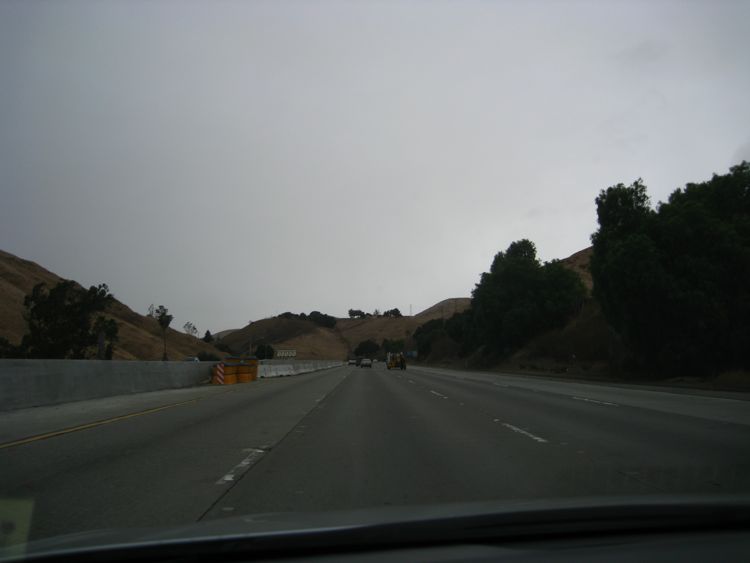 We Arrive In The Rain At Stockton
Did you know? - The Miwok Indians lived in the Central Valley among the delta's waterways, using them for food and transportation. The northern San Joaquin Valley was also the southern end of the Siskiyou Trail, a centuries-old footpath leading through the Sacramento Valley, over the Cascades, and onward to Oregon.
When Captain Charles Maria Weber, a German immigrant, decided to try his hand at gold mining in late 1848, he soon discovered that serving the needs of gold-seekers was a more profitable venture.[3] As an alien, Weber could not secure a land grant directly, so he formed a partnership with William Gulnae. Born in New York, Gulnae had married a Mexican woman and sworn allegiance to Mexico, and he applied in Weber's place for a land grant of eleven square leagues on the east side of the San Joaquin River.
Weber acquired the Rancho Campo de los Franceses Mexican land grant, and founded Stockton in 1849. The area now known as Weber Point is the same spot where Captain Weber built the first permanent residence in the San Joaquin Valley.
During its early years, Stockton was known by several names, including "Tuleburg", "Gas City," and "Mudville". Captain Weber decided on "Stockton" in honor of Commodore Robert F. Stockton. Stockton was the first community in California to have a name not of Spanish or Native American origin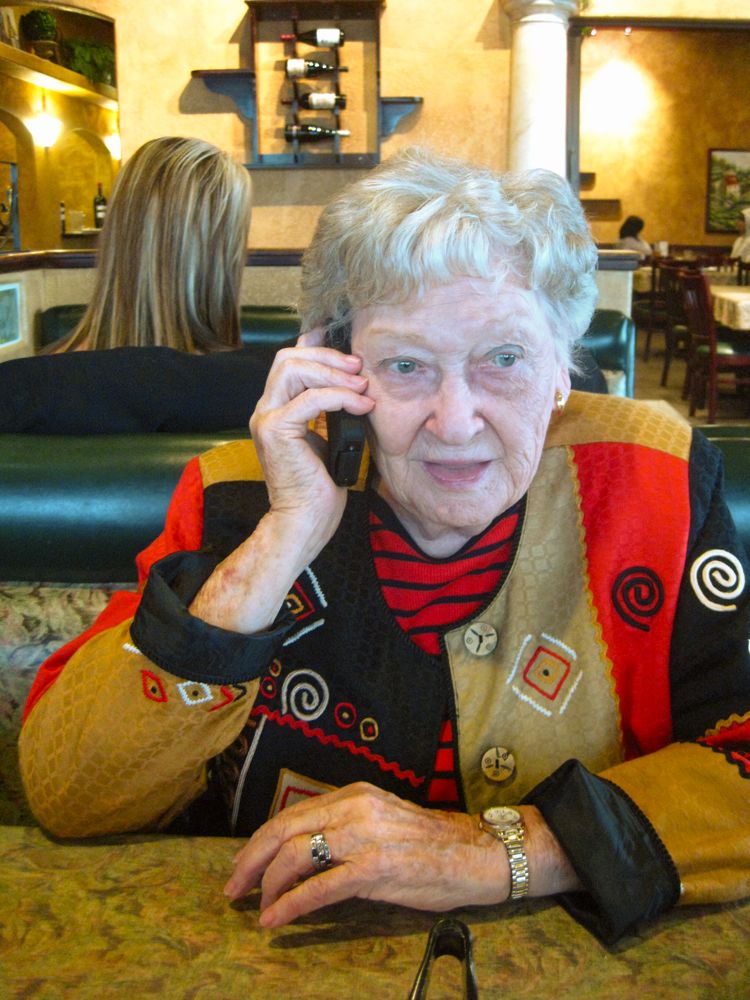 We put Aunt Kaye in touch with a nephew in New Mexico... She was amazed!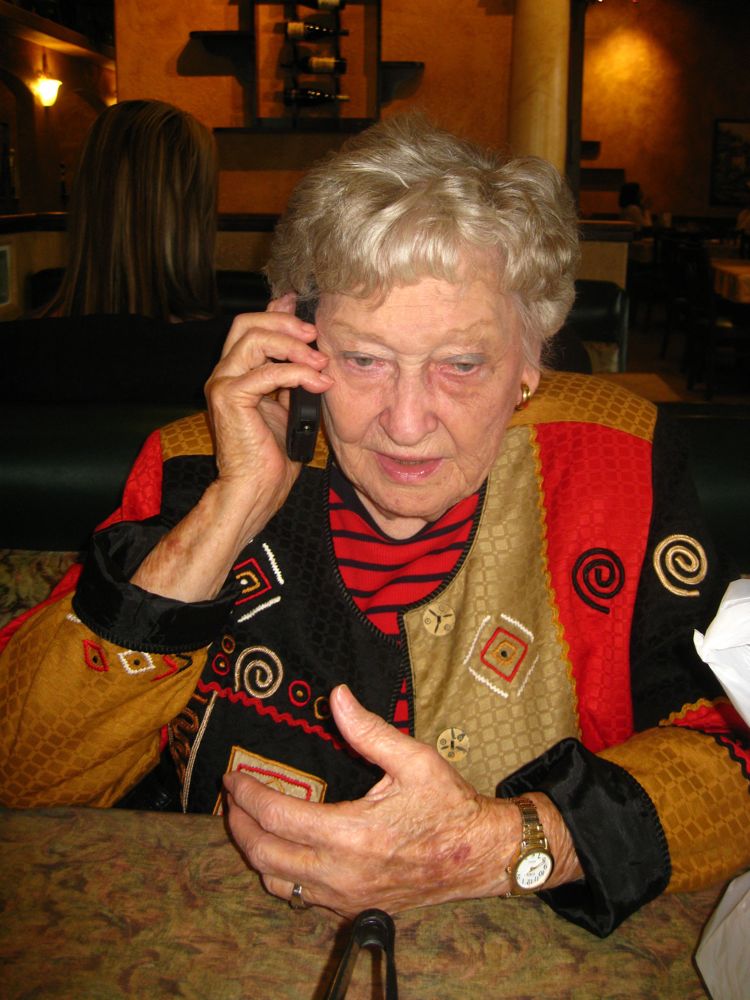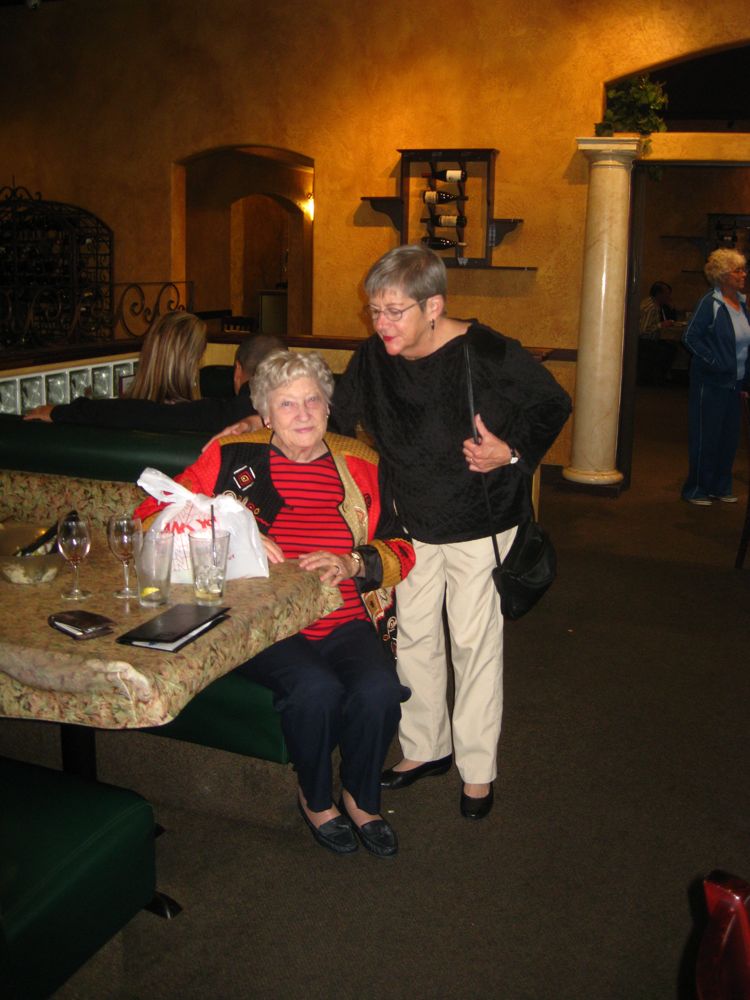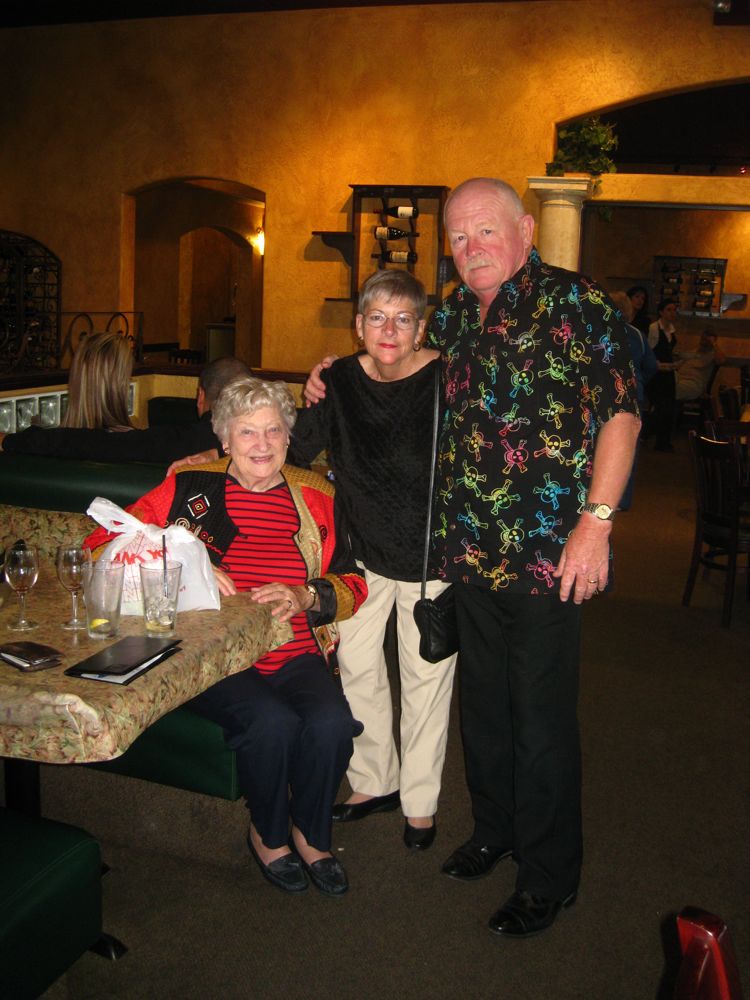 We Left At 2:00 For A 370 Mile Strip Home In Six Hours Averaging 63 MPH

It was wet
Did you know? - U.S. Route 99 was the main north–south highway on the West Coast of the United States until 1964, running from Calexico, California, on the U.S.-Mexico border to Blaine, Washington, on the U.S.-Canada border. It was a route of the United States Numbered Highways, assigned in 1926 and existing until it was replaced for the most part by Interstate 5.
Known also as the "Golden State Highway", "The Main Street of California" and "US 66 turned the opposite way", US 99 was an important route in California throughout much of the 1930s as a route for Dust Bowl immigrant farm workers to traverse the state. Large portions are now California's State Route 99, Oregon Route 99, and Washington's State Route 99. The highway connected to British Columbia Highway 99 at the Canadian border. The route is part of Pacific Coastal Highway.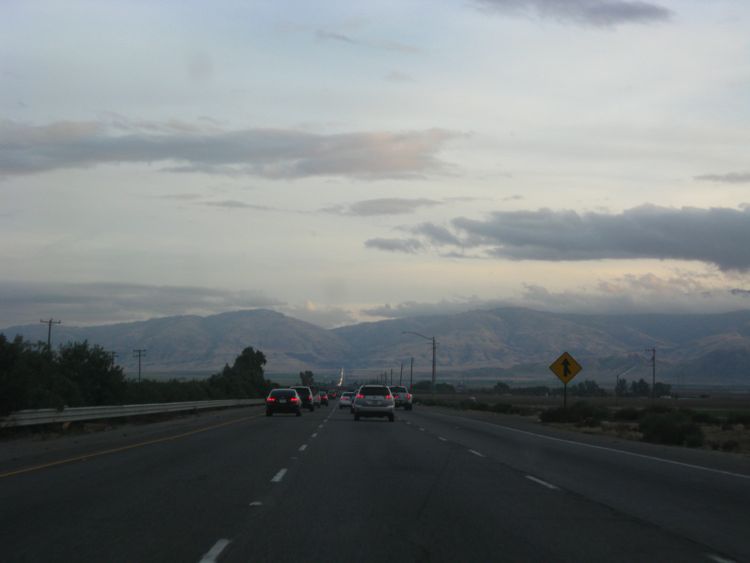 The Grapevine straight ahead
Did you know? - Grapevine is an unincorporated community in Kern County, California. It is located 7 miles (11 km) north-northwest of Lebec, at an elevation of 1499 feet (457 m).
post office operated at Grapevine from 1923 to 1960.
Grapevine is located at the foot of a road grade known as the Grapevine through Tejon Pass in the Tehachapi Mountains at the southern end of the San Joaquin Valley along Interstate 5 (formerly U.S. Route 99). The village consists mainly of roadside services. The village and grade are named, not for the once-winding road that used to climb the steep mountain pass, but for the wild grapes that still grow along the original road.
The grade was infamous for its high accident rate before the road was straightened and widened. The road is still occasionally closed due to heavy snowfall during winter storms. As the Grapevine is the major route between Northern and Southern California, any closure is a major disruption to traffic along the West Coast.
To the south of the settlement is the Grapevine Canyon, through which I-5 and the Grapevine Creek run, the latter beginning in the Castaic Valley at Lebec.
The ZIP Code is 93203, and the community is inside area code 661.
In 1951, Charlie Ryan wrote and performed a popular song known as "Hot Rod Lincoln", about a kid who races his souped up Lincoln against a Cadillac up the Grapevine Hill. While he never drove up the Grapevine, this song was inspired by his own experience racing (and getting arrested for it) his buddy between Coeur D'Alene and Lewiston, Idaho.