The weather started out pretty then became rainy but we managed to miss the downpour... We were drinking wine!
April 20, 2010... A Stormy Tuesday Afternoon

The Disney gardens were, as always, beautiful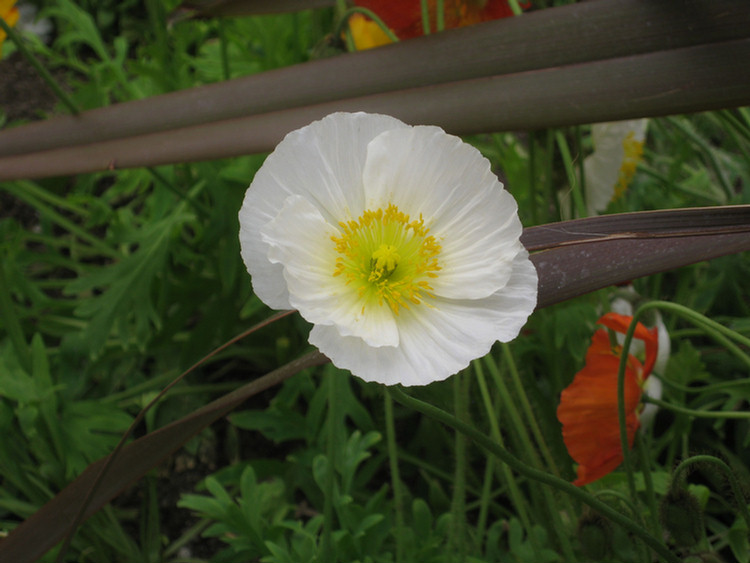 Sue reads the signs

The sky was blah

The chefs get ready for the 1:00 demo, ice cream!

The only sun out today!
The Demonstration Area Gets Better Every Year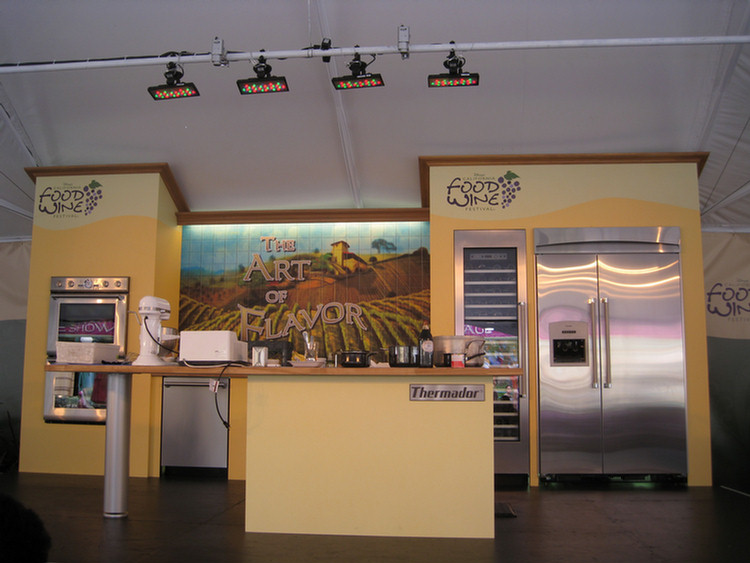 HD Television instead of the overhead mirrors

The TV's were OK but we preferred the overhead mirrors
The 2:30 Demo Was Gazpacho By Greg Stillman (Catal)
Did you know? - Gazpacho is a cold Spanish tomato-based raw vegetable soup, originating in the southern region of Andalusia. Gazpacho is widely consumed throughout Spain, neighboring Portugal (where it is known as gaspacho) and parts of Latin America. Gazpacho is mostly consumed during the summer months, due to its refreshing qualities.
Gazpacho has ancient roots. There are a number of theories of its origin, including as an Arab soup of bread, olive oil, water and garlic that arrived in Spain with the Moors, or via the Romans with the addition of vinegar. Once in Spain it became a part of Andalusian cuisine, particularly Seville, using stale bread, garlic, olive oil, salt, and vinegar, similar to ajoblanco. Tomato was added to the recipe after it was brought to Europe after the Columbian Exchange which began in 1492. The dish remained popular with field hands as a way to cool off during the summer and to use available ingredients such as fresh vegetables and stale bread.
There are many modern variations of gazpacho, often in different colors and omitting the tomatoes and bread in favor of avocados, cucumbers, parsley, watermelon, grapes, meat stock, seafood, and other ingredients. Gazpacho has become an almost generic term for chilled vegetable soup.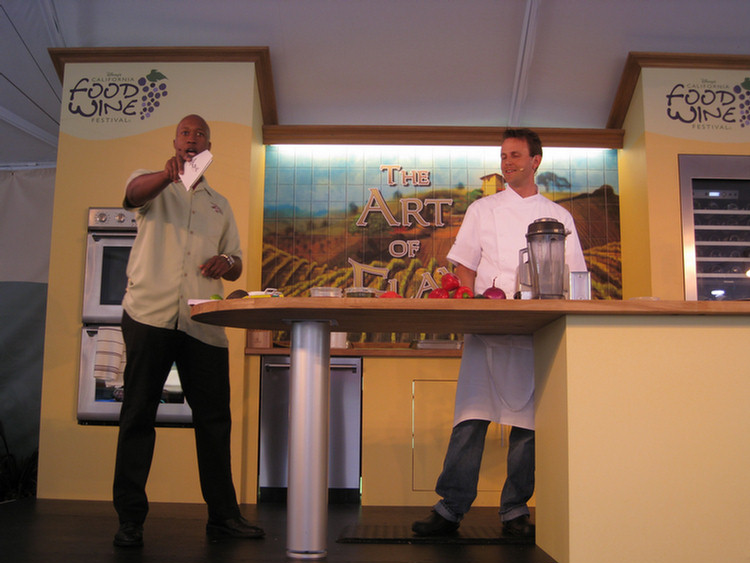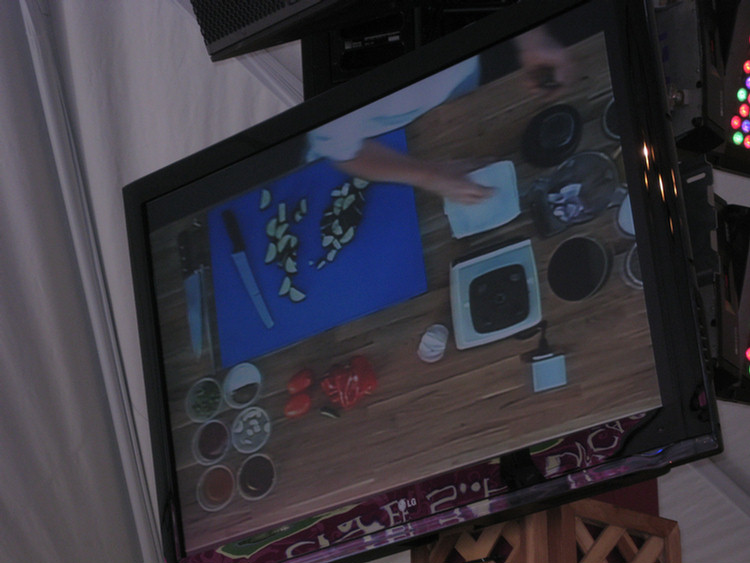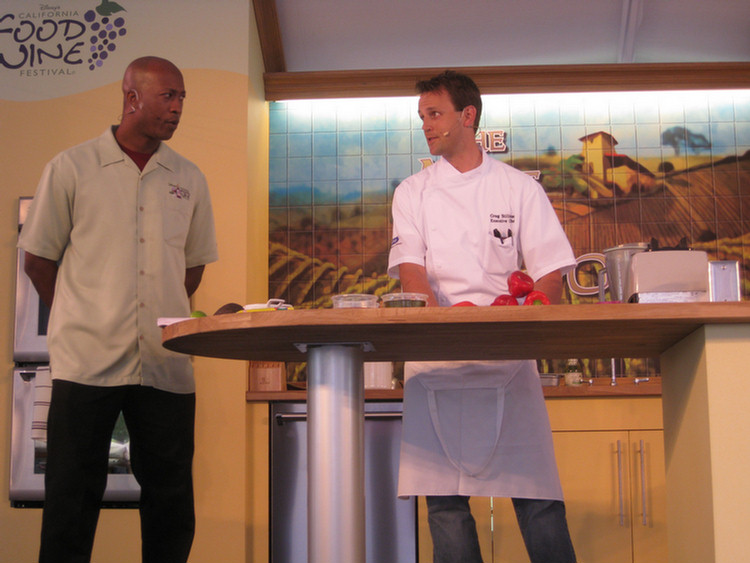 We Headed For The 4:00 PM Wine Tasting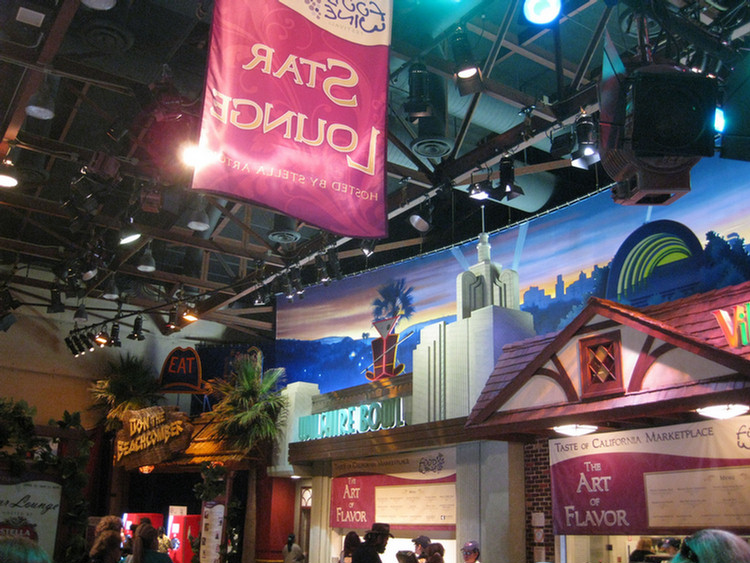 All inside this year

We tried a cheese plate and a tuna plate prior to wine tasting

Sue discusses wine with the wineologist

This building is used normally for making candy for all of Disneyland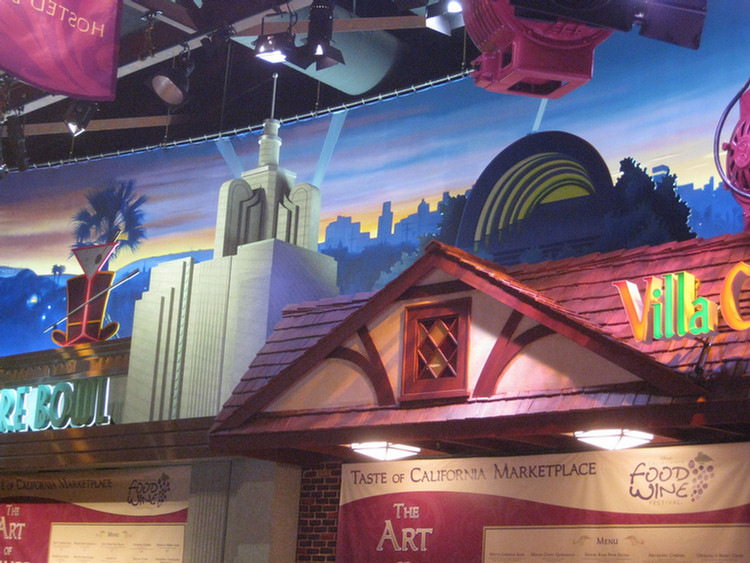 See Whilshire and the Hollywood Bowl??
Wine Tasting Area Is Getting Ready

Two Fisted Drinker

Time to head for Catal
Of Course We Stopped At Catal And Visit With Friends And Had A Drink

Great Restaurant

We missed the rain but not by much!!!