Michele's 40th Birthday! To The Vineyard Room

The Vineyard Room
"Life begins at 40 - but so do fallen arches, rheumatism, faulty eyesight, and the tendency to tell a story to the same person, three or four times." - Helen Rowland

"At the age of 20, we don't care what the world thinks of us; at 30, we worry about what it is thinking of us; at 40, we discover that it wasn't thinking of us at all." - Unknown

"Forty isn't old, if you're a tree" - Unknown

"At 20 years of age the will reigns; at 30 the wit; at 40 the judgment." - Benjamin Franklin

"Forty is the old age of youth; fifty is the youth of old age." - Victor Hugo

"Women are most fascinating between the ages of 35 and 40 after they have won a few races and know how to pace themselves. Since few women ever pass 40, maximum fascination can continue indefinitely." - Christian Dior

"A diplomat is a man who always remembers a woman's birthday but never remembers her age." - Robert Frost

" Middle age is having a choice between two temptations and choosing the one that'll get you home earlier" - By Dan Bennett
Arriving In Style

New car time
Wine Wine Wine
Wine and food matching is the process of pairing a food with complementary flavors, aromas, and textures found in wine . It can be a nuanced art and the life-long study of oenophiles and sommeliers .
In very up-scale dining situations, it is not uncommon for each dish in a multi-course meal to be matched with a different wine. While individual taste certainly plays a large role in wine and food pairing, there are traditionally accepted guidelines.
However, it is worth noting that a well-selected, non-traditional pairing can bring an unexpected or exciting new dimension to a meal.
California Adventure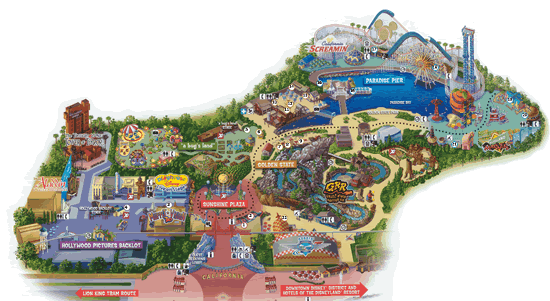 Disney's California Adventure is a theme park in Anaheim, California, adjacent to Disneyland Park and part of the larger Disneyland Resort. It opened on February 8, 2001. The park is owned and operated by The Walt Disney Company.

This 55-acre theme park was constructed as part of a major expansion that transformed the Disneyland area and its hotels into the Disneyland Resort and consists of five areas: Sunshine Plaza, Hollywood Pictures Back lot, The Golden State, A Bug's Land and Paradise Pier.

Most of them meant to resemble or recreate various aspects about California, its culture, landmarks and history.

Often referred to by its initials, DCA features a different line-up of attractions from those of Disneyland, including some family-friendly rides as well as an emphasis on adult-oriented thrill rides.

To The Vineyard Room

The Vineyard Room is a delightful location above the noise and with a view into the lake and California surf-city motif!

Real grapes grow outside the winery but just far enough away that they cannot be "easily" picked!


Paul & Sue got there a little early and staked out a good table! It was August and the weather was outstanding... Not to cold and not to hot!


We "paired" for hours drinking red, white, and pink wines! The vegetarians had a super supper while the carnivore had a delicious steak!

You can tell who the drinkers were... Michele kept singing "Dinner without Theo, Oh Boy!" and Paul kept thinking "Hope the Chihuahua's don't find out!


When the music started we all got up and watched the parade from above... The music and lights were as we remembered!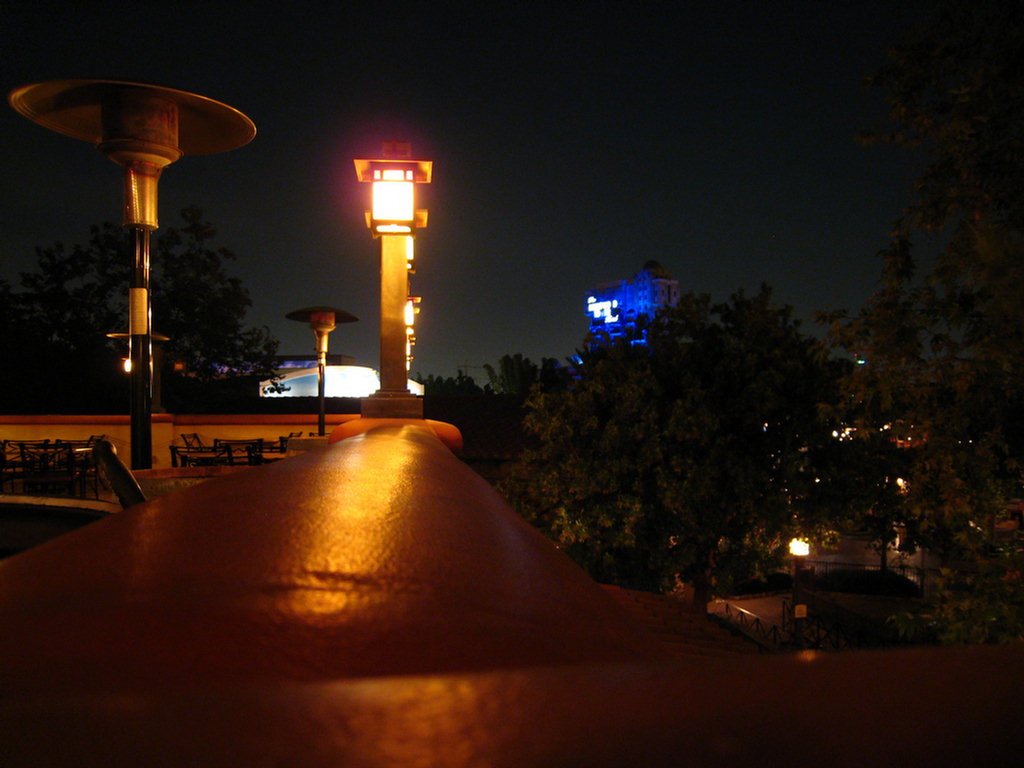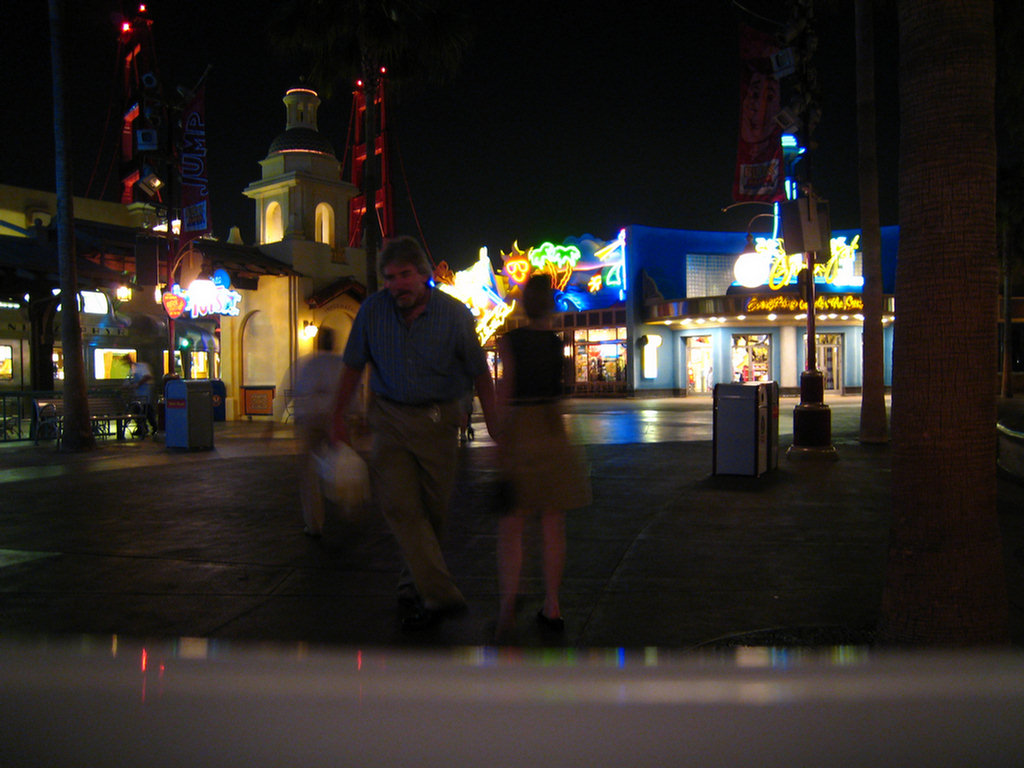 We closed the park and had to be escorted out! It was ten PM and we had been "pairing" for three hours! Afterwards we went for a walk through Downtown Disney and stopped at Catal for a nightcap!
Michele Wanted To Dance!
She was raring to go but alas, the evening had caught up with us and we needed to head for home so here is a photo of Michele and Franklin dancing the last time we went to Disneyland! Hope this works!